Hello, DIYers!
There's something very zen about baking mosaic pieces. You're taking something that is often broken and making it a part of something new and beautiful. Each handmade piece is unique and often like a puzzle piece that is very forgiving. Working with special colors can be fun, or even giving an old family heirloom a new life! Once you start, it's hard to stop!
Happy crafting!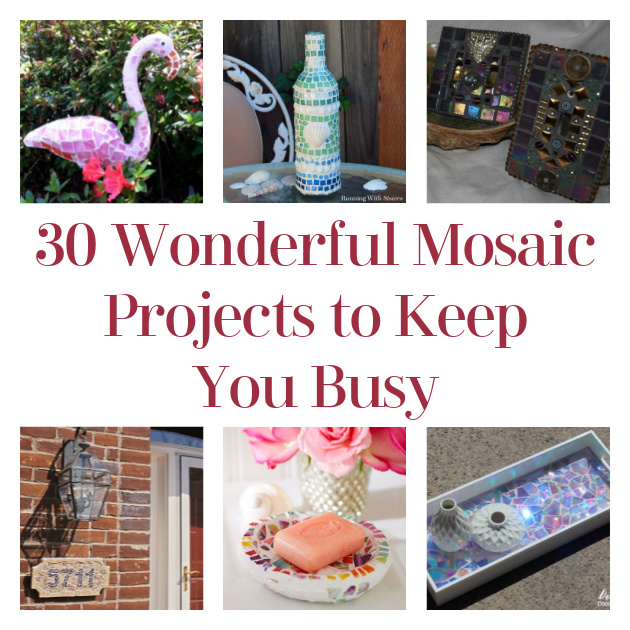 ...
Mosaic Wine Bottle
Upcycle a wine bottle with this lovely project!
Found Running with Sisters
Mosaic Coasters
Found Mozaico
Silver Top Mosaic Table
Give older furniture a little something extra!
Found Goods Home Designs
Mosaic Flower Frame
How gorgeous is this?!
Found Home Dzine
Mosaic Address Marker
How cute is this?!
Found Black and Decker
DVD Mosaic High Gloss Resin Tray
This upcycles a DVD or CD to make this cute tray!
Broken China Mosaic Pots
How cute is this!
Found Kenarry
Elegant Square Mirror for the Bathroom
How cute is this?!
Found Centsational Style
Mosaic Gazing Ball
Found Ellen's Creative Passage
Mosaic Bird Baths
This bird bath is a gorgeous feature in the garden!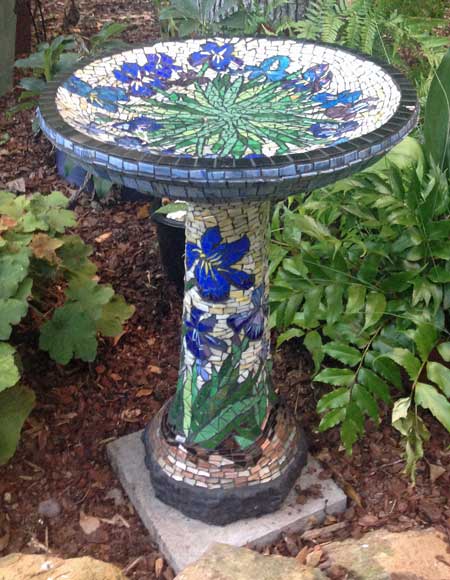 Found Mosaic Art Supply
Beautiful Scallop Shells in a Bowl
How cute is this bowl!?
Found Anushka Rees
Mosaic Garden Rocks
How fantastic are these?!
Found Kenarry
Mosaic Mirror Art
How lovely!
Found YouTube
Mirror Glass on a Blue Vase
Broken mirror? No problem!
Found YouTube
You May Also Enjoy…