Hello, DIYers!
Making things for the home can be so satisfying! After all, home is always best when it feels customized to us as individuals. Nothing sets the tone of your house quite like your porch or other entryway! You may have it decorated or have a lovely DIY wreath hanging. In addition to that, you can send a message through a customized doormat that shows off your skills, your sense of humor, or your festive nature. These also make for wonderful gifts for new home owners! Give them a try!
Happy crafting!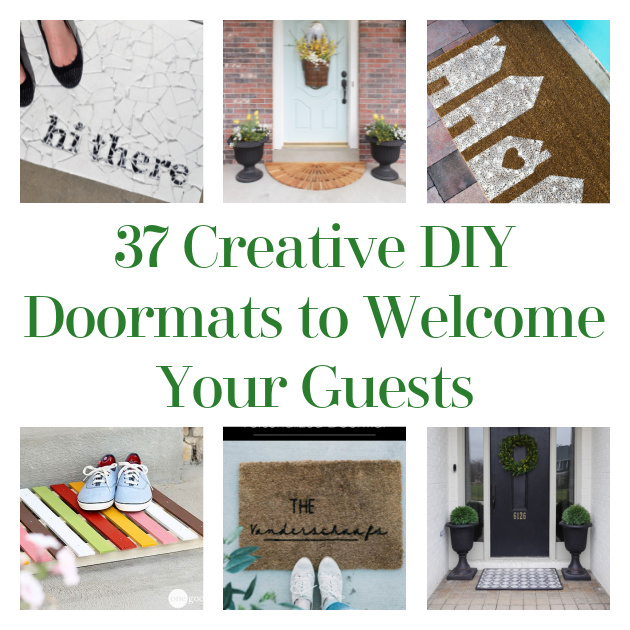 Layered Doormats with Fabric
You can switch these out for any season!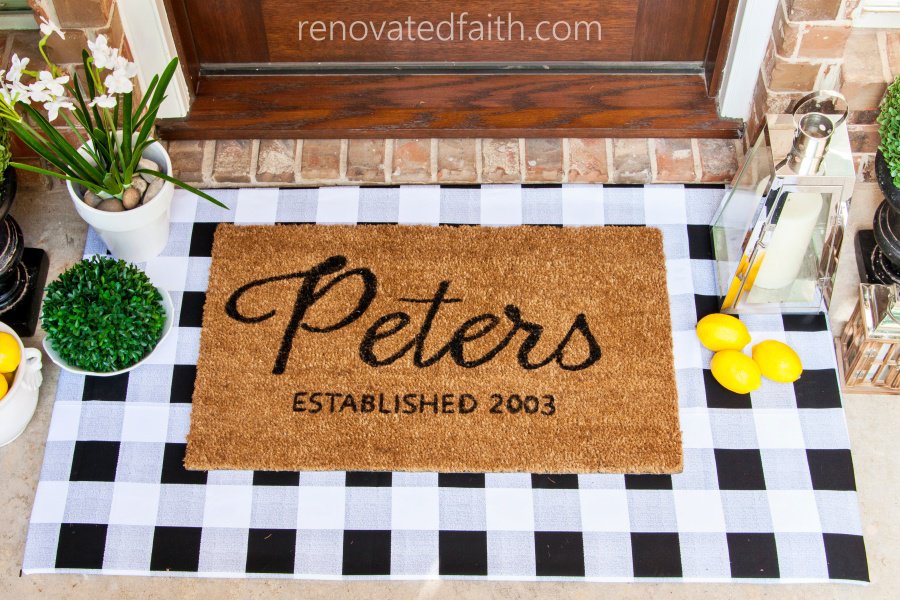 Found Renovated Faith
Colorful Striped Doormat
This is a lovely burst of color right as you walk up to the house!
Found Sisters What
Merry and Bright
These Christmas tree silhouettes are perfect for an easy DIY doormat for the holiday season!
Found A Beautiful Mess
Colorful Wooden Doormat
This makes for a happy and colorful welcome!
Found One Good Thing
Tile Doormat
Doesn't tile make everything just a little bit more lovely?!
Found Jeffrey Court
Painted Houses
How cute is this?! Your home is obviously where the heart is!
Found Sarah Hearts
Circular Rope Doormat
This is so lovely and works with any farmhouse chic or coastal décor!
Found Completely Coastal
Wooden Slat Doormat
This is a sturdy and lovely doormat that you can keep up year round!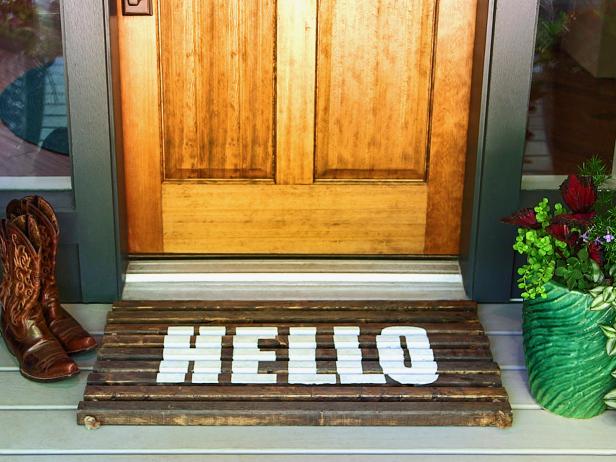 Found DIY Network
Watermelon Stamped Doormat
This doormat is giving off all of the fabulous Summer vibes!
Found Craftbox Girls
Tribal Wooden Doormat
This is absolutely gorgeous and it looks like it came with a huge price tag. But you can make it yourself with this tutorial!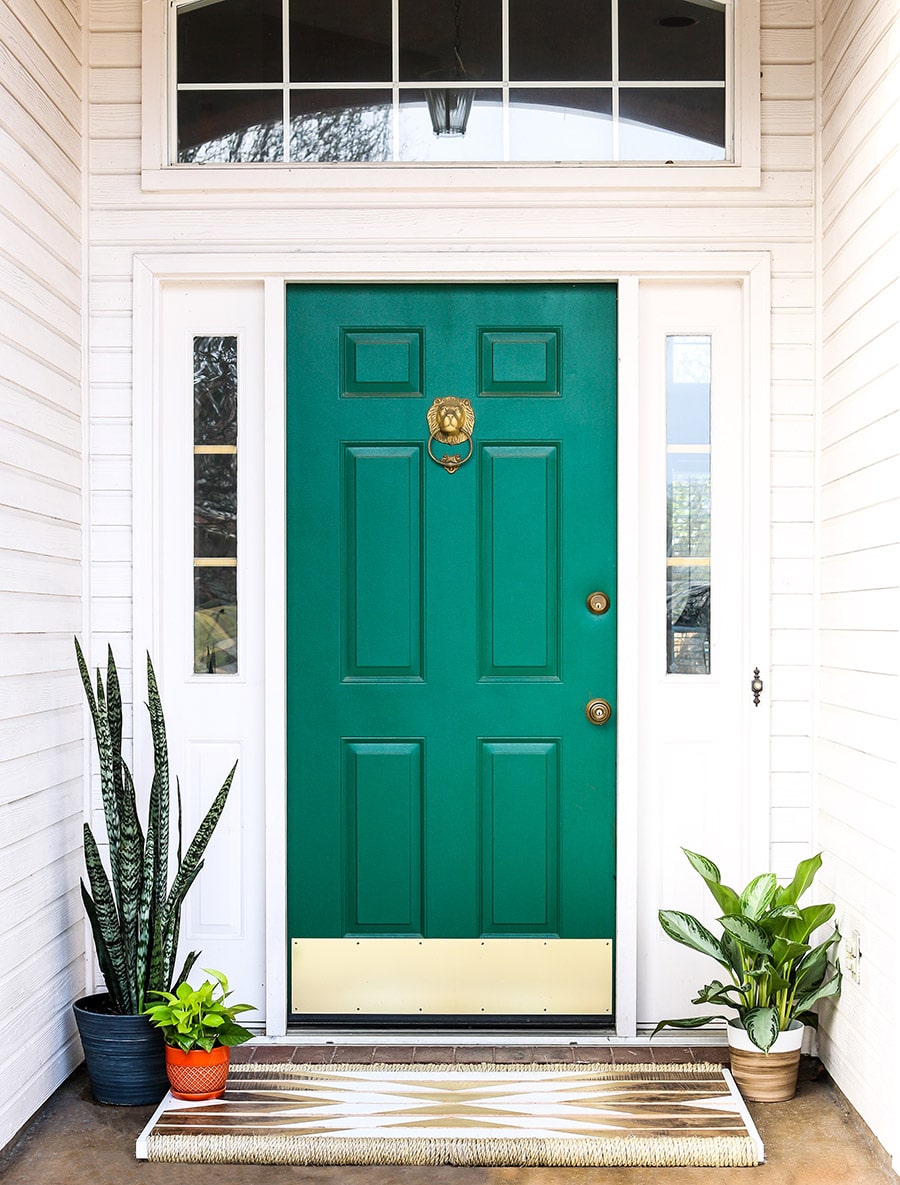 Found Jen Woodhouse
DIY Mosaic Tile Doormat
This is a creative and adorable way to great your guests!
Found Makezine
Song Lyric Doormat
This is a cute and quirky way to show off your love of music!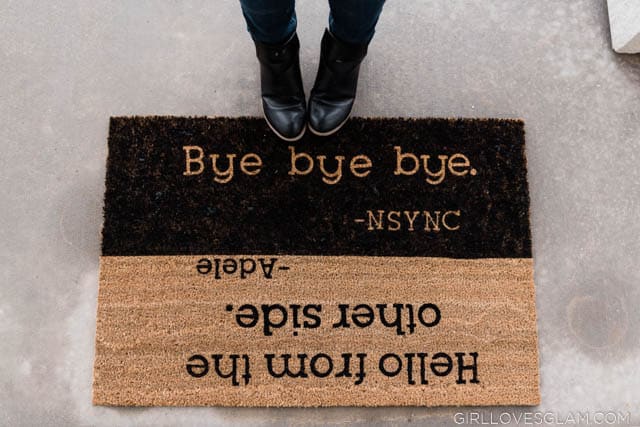 Found Girl Loves Glam
Shaggy Doormats
These are cute, colorful, shaggy, and so fun!
Found YouTube
Monogrammed Doormat
Show off your skills with this awesome monogrammed doormat for your family!
Found Craftbox Girls
Stencil Doormats
This tutorial walks you through making any of these awesome stencil designed doormats plus a couple of extra!
Found Simply SS
Let's Stay Home
This is a cute and quirky doormat!
Found Pretty Life Girls
Stone Doormat
In the blog itself this is being made for a bathmat, but this would also be perfect to have as a regular doormat as well!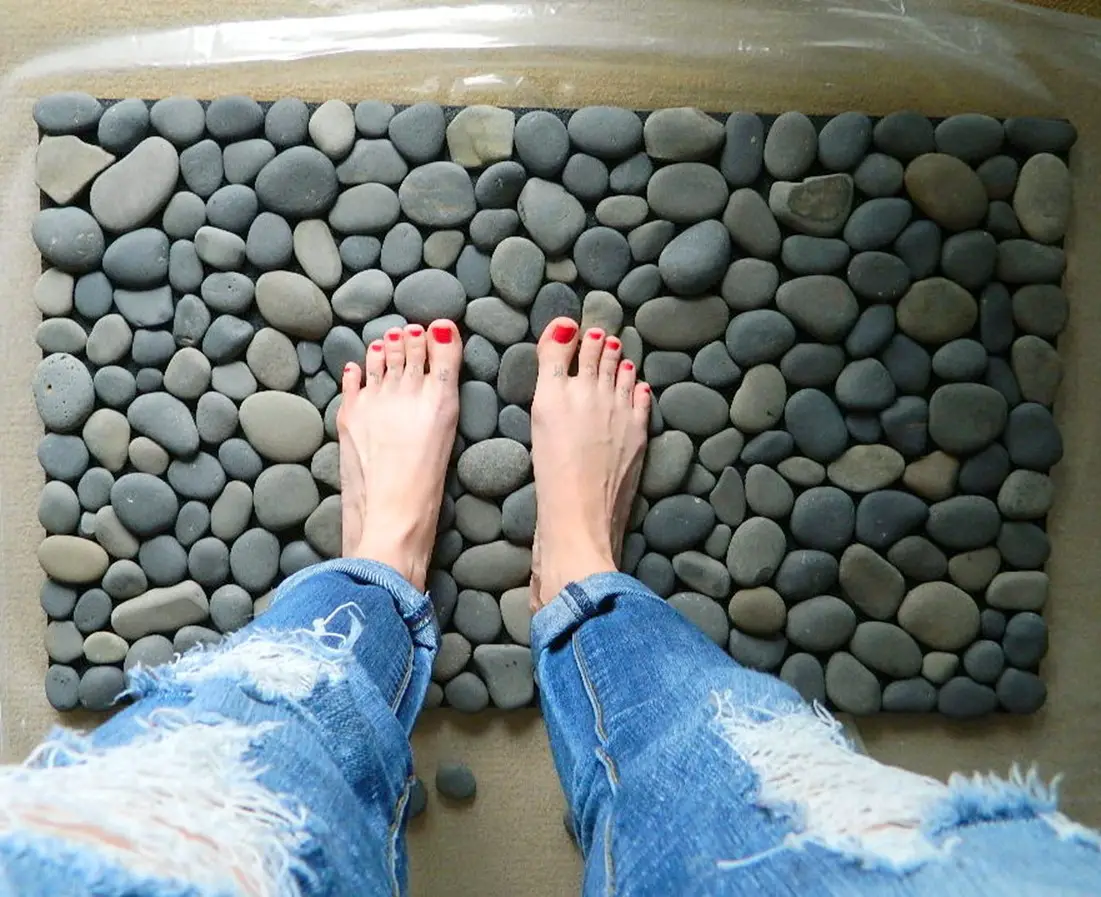 Found Tattoo'd Martha
Yay! It's you!
Oh my gosh. Could this be any cuter?!
Found But First Coffee Blog
Modern Doormat
The clean lines and neutral colors make this an awesome option for your modern home!
Found A Crafted Passion
Wooden Half Circle Doormat
This is a beautiful and welcoming doormat that will hold it's own on the porch!
Found Shades of Blue Interiors
Please Leave By 9
Establish your boundaries for hosting early on!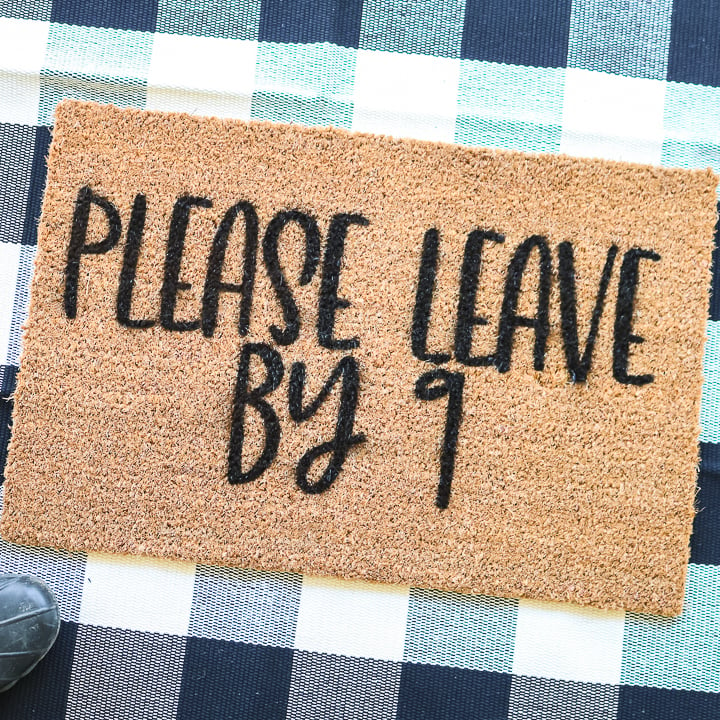 Found The Country Chic Cottage
Geometric Colors
This is another fun way to add a pop of bright colors to your porch!
Found Craftbox Girls
Custom Doormat
Let guests know they've got the right house!
Found Love Create Celebrate
Colorful Rubber Doormat
Turn this boring, industrial-looking doormat into something unique and colorful!
Found Hoosier Homemade
Target Copycat Doormat
Target ran out of her favorite wooden doormat so she made her own! Here is the tutorial!
Found Within the Grove
Welcome Doormat
Just looking for the run of the mill "Welcome" message? You can make it yourself in whatever font that you choose!
Found Handmade By Laura Liz
Pineapple Doormat
If your porch is a tropical oasis, add this cute DIY doormat!
Found Lydi Out Loud
Happy Holidays
Wish those who visit a happy holiday season with this cute, custom doormat that you can make yourself!
Found See Lindsay
Hello Doormat
Keep it straight and to the point!
Found A Girl and a Glue Gun
Flower Stencils
Use flower stencils to upgrade a plain doormat into something that is perfect for your home sweet home!
Found Two Purple Couches
Tile-Look Stenciling
This LOOKS like tile! But it is actually a really solid stenciling job!
Found Simply Tara Lynn
Pumpkin Doormat
This pumpkin themed doormat is so cute and perfect for your Fall porch!
Found First Day of Home
Painted Doormat
Use paint and stamps or stencils to create something that is unique for your home!

Found Leap of Faith Crafting
Upcycled Garden Hose Doormat
Have an old garden hose that has sprung a leak? Don't throw it out! You can turn it into a wonderful upcycle project instead!
Found Mark Kintzel
Retro Patterned Doormat
It's colorful and fun! Give it a try!
Found The Crafty Blog Stalker