Hello, DIYers!
The cold weather is coming! With it, come all sorts of small issues that you weren't exactly expecting… but now you can try to get ahead of them before they happen! You'll save money on your utility bills, avoid all sorts of water damage, and have more of your appliances running smoothly after you have tackled all (or some) of this comprehensive pre-winter to-do list!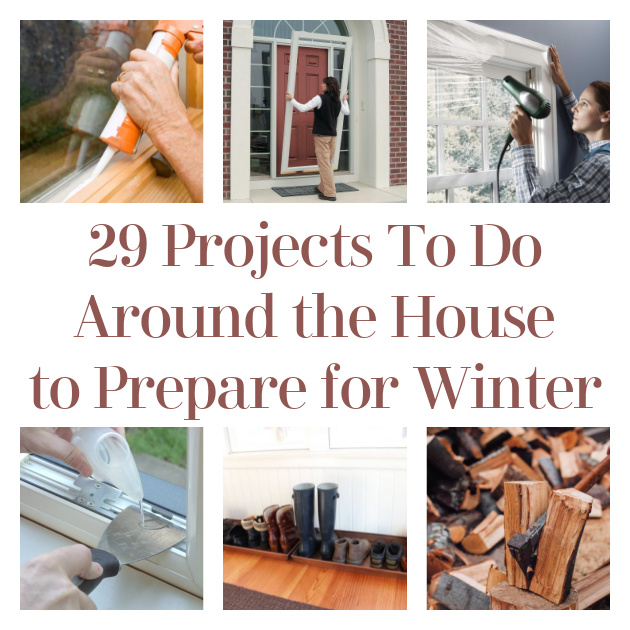 Reverse Your Ceiling Fans
In the Summer, it will benefit your home to have the ceiling fan going in a clockwise direction, as opposed to the counter clockwise direction that it produces in the Summer. The clockwise direction will push air to the ceiling, forcing the warm air from your thermostat down where it can reach you! This takes just a little bit of strain off of your thermostat and can help you stay warm and cozy.
...
Found Delmar Fans
Test Carbon Monoxide Alarms
Carbon monoxide has no scent, color, or taste so it is nearly impossible to get a heads up on the problem without a working alarm. Most instances of carbon monoxide poison happen in the cold, winter months as families warm up their homes with more fuel burning devices. Double check your alarms before the winter to ensure the health and safety of your family!
Found First Alert
Install a Storm Door
Installing a storm door is a sure fire way to lower your heating cost throughout the winter! Here's how you can install one yourself!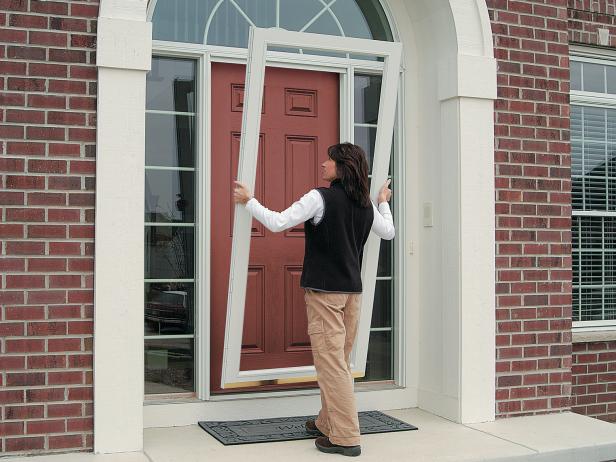 Found DIY Network
Clean Your Gutters
This one might seem obvious, but in the hustle and bustle of the holiday season, it is a project that is often left forgotten! Your rain gutters gather up leaves, twigs, and other detritus all year long. Unfortunately, when snow begins to fall, water can back up against the house and damage roofing, siding and wood trim. Additionally, backed up rain gutters can cause leaks and ice dams in the winter, which can be costly!
Found This Old House
Prepare Your Entryway
Entryways in the winter get a little dicey! Between the clutter of puffy coats, big boots, umbrellas, scarves, gloves, and all of the extra gear that goes with it, it can get frustrating quickly. Additionally, the snow and mud from dirty boots can be messy and even damage flooring that is not waterproof. Consider putting in an organization system and/or a space to keep winter wear from damaging the home!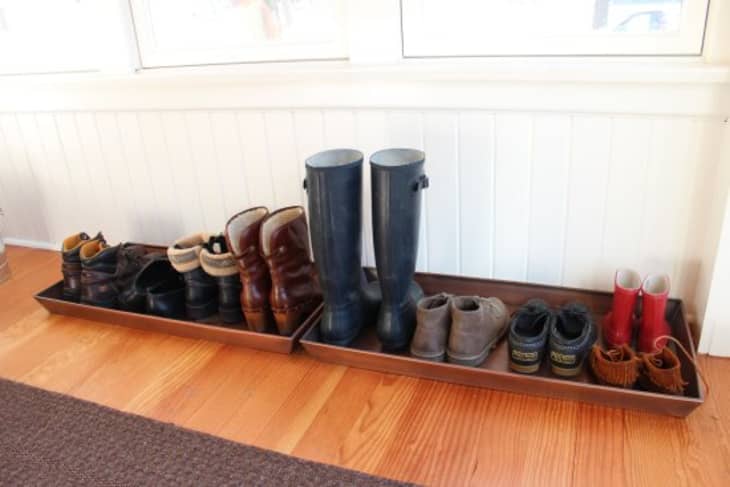 Found Apartment Therapy
Caulk Gaps in Windows
Why spend all of that money heating your home if the warm air is flying right out the window?! Examine the windows. If you can fit a nickel into the gaps, it is time to re-caulk!
Found Realtor
Split Firewood
Are you planning on using firewood this year? Make sure to order it early or save money by splitting it yourself. If you've never done it before, here is a fantastic guide!
Found AwesomeAxes
Divert Water
Before the first snowfall, walk around your home and double check that all water drains are leading a minimum of 3 feet away from your home's foundation to avoid flooding or damage.
Found ALU Rex
Test Sump Pump
If you learned that right this very minute your basement was flooding with water… how would you feel? No one would be happy about that! So why not test your sump pump before the winter snow puts it to the test? Here's a guide that can help!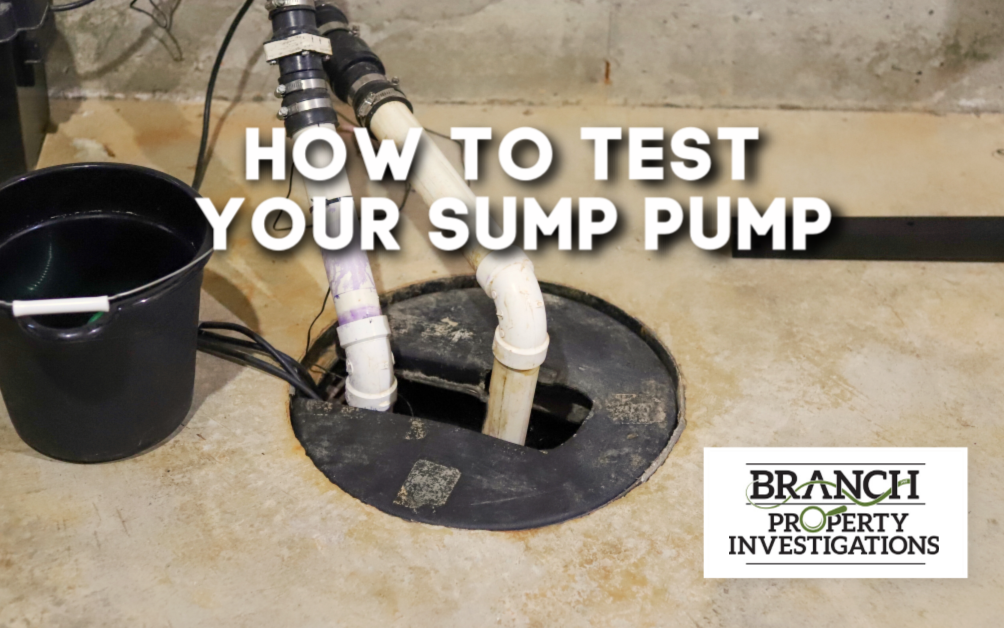 Found Branch Investigations
Winterize Windows
Help keep the cold out of your windows with this trick!
Found The Family Handy Man
Protect Outside Furniture
If you don't have room to bring in your outside furniture, make sure to cover it or protect it from rust and other weathering!
Found Build Direct
Turn Off Exterior Faucets
While you're outside walking around, why not turn off all of your exterior faucets as well?! This will prevent damage from freezing as the temperature continues to drop.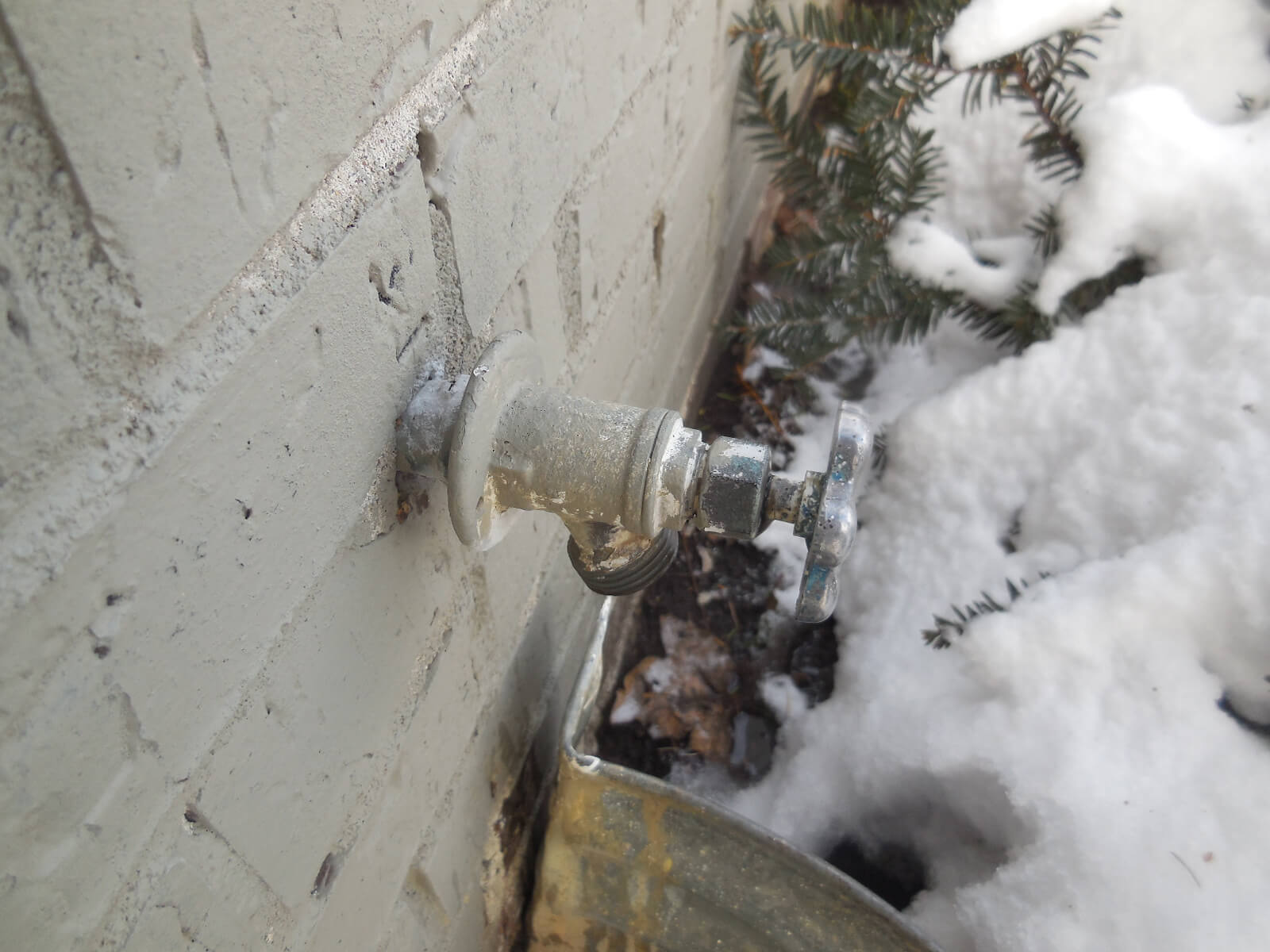 Found Structure Tech
Bring Flower Pots Inside
Terracotta, clay, and ceramic pots cannot be stored outside during the winter, so it's best to clear them out and store them inside of the garage or shed. Plastic pots may be alright, but should be covered to avoid sun damage.
Found Gardening Know How
Repair Concrete Steps
Broken concrete is unsafe any time, let alone under ice and snow. Plus, freezing can make the issue worse.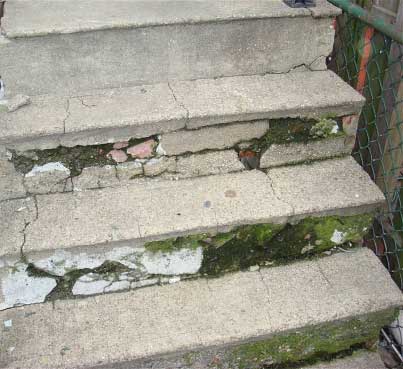 Found How To Build It
Check Outside Lighting
It gets dark early in the winter, so take some time during the day to check out all of your outdoor lights to ensure they are in good working order!
Found
Cover AC Unit with Plywood
Yes, your AC Unit is built to withstand the outside elements. But that doesn't necessarily mean that it will protect it against something like hail or a falling icicle. You can do something just a little extra to keep it safe by covering your unit with a piece of plywood and some bricks to hold it in place. Easy! And it could potentially save you some money.
Found The Family Handyman
Check Your Heating System
As it gets a little too chilly to manage the temperature with just your windows, make sure to do a check up and maintenance on your heating system before you REALLY need it.
Found Powers Energy Corporation
Clean Your Chimney
If you have a fireplace that you use regularly, make sure to clean it! When you burn a fire in your fireplace, two things happen: Chimney soot builds up, as well as creosote, which is a heavy, thick, oily residue similar to tar that's a byproduct of burning wood. By cleaning your chimney, you are helping to prevent a potential housefire.
Fix Porch Handrail
Check how your handrail is holding up! If it is wobbling or broken, you may want to fix it before it gets covered in ice! Or…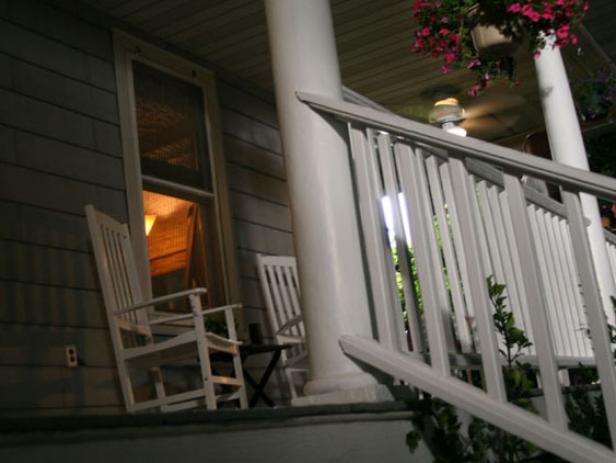 Found HGTV
Build a New Handrail
If yours is a lost cause (or doesn't exist in the first place) you can build a new one for under $100 with this tutorial!
Found Instructables
Clean Window (Weep) Holes
Weep holes are designed to help drain rain water that can collect in the frame's bottom channel. They can sometimes get clogged and become ineffective. As a result, water gets into the house. Find out before that happens!
Found YouTube
Check for Roof Damage
Your roof may seem solid as a rock from the ground level, but once the snow starts melting off of it, you may find that there is an area that needs some work. I think we can all agree that it is NEVER pleasant to find it in addition to some damage. So here is a guide to taking a look at your roof and self-assessing for damage!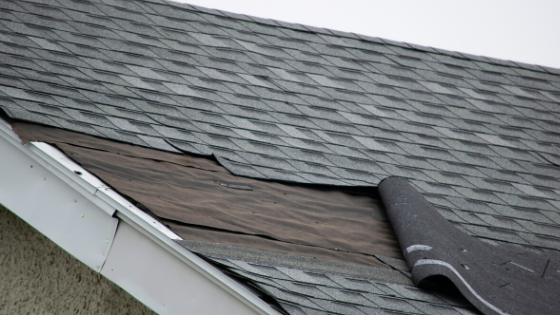 Create a Winter Survival Kit
In the event that there is a power outage that lasts an extended amount of time, it helps to be prepared to live without power. This list of items can help you put your own together, but don't feel limited to it! You know your geographic region and family needs better than anyone!
Found Little House Living
Flush Hot Water Heater
Your hot water can build up with all sorts of sediments and minerals. To ensure that it is working up to snuff, flush it and allow it to get a refresher!
Found The Family Handyman
Test Smoke Alarms
Your smoke alarms should be tested on a monthly basis to ensure that they are working properly. If you're not doing that now, you can at least check as you are preparing for the winter!
Add Wall Insulation
If your house has been struggling to hold heat in recent years, especially if it is older, you may consider checking for and adding some additional wall insulation to protect your home from the cold and keep the heat inside.
Protect Garden Tools from Rust
Don't let your garden tools rust and get damaged over the winter! Try this technique!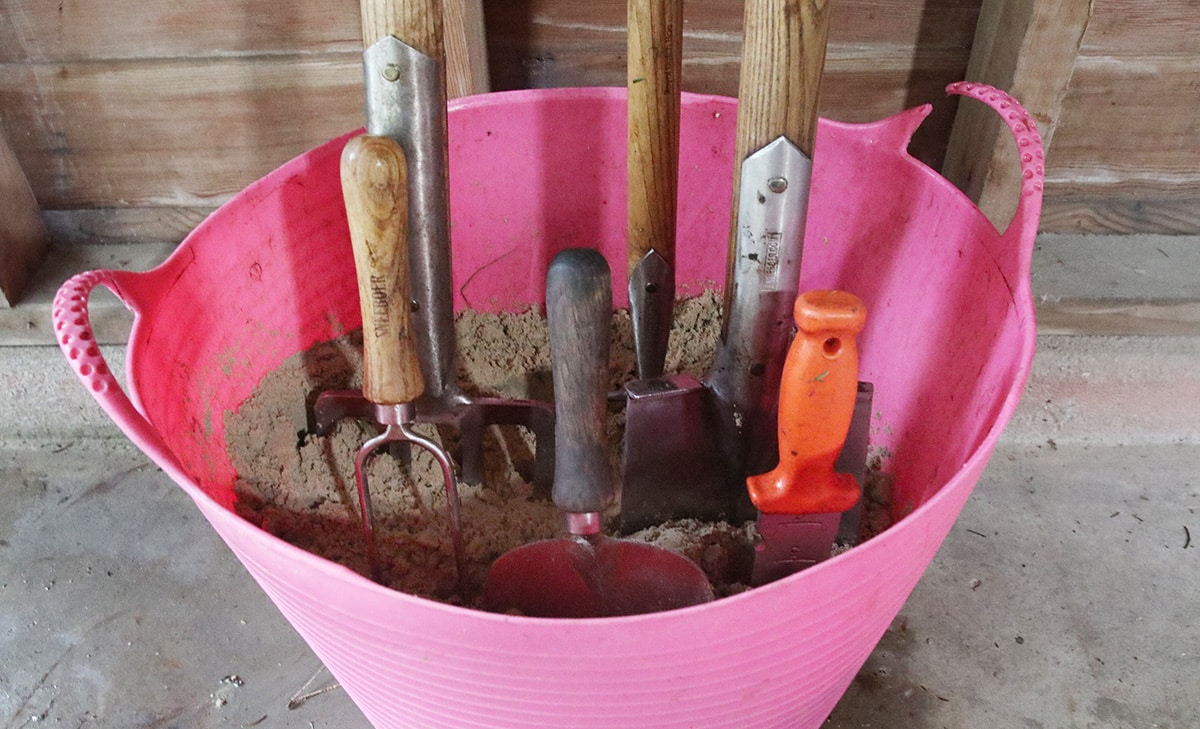 Found The Impatient Gardener
You May Also Enjoy…