Hello, DIYers!
Burning etchings into wood is an easy way to create something truly lovely and memorable! Tools and materials are generally quite affordable and then you can use most any wooden surface to practice on! Turn an average cutting board into a fabulous family gift. Or you can upcycle an old piece of furniture into something truly unique! There is no limit to the creative projects you can get into!
Happy crafting!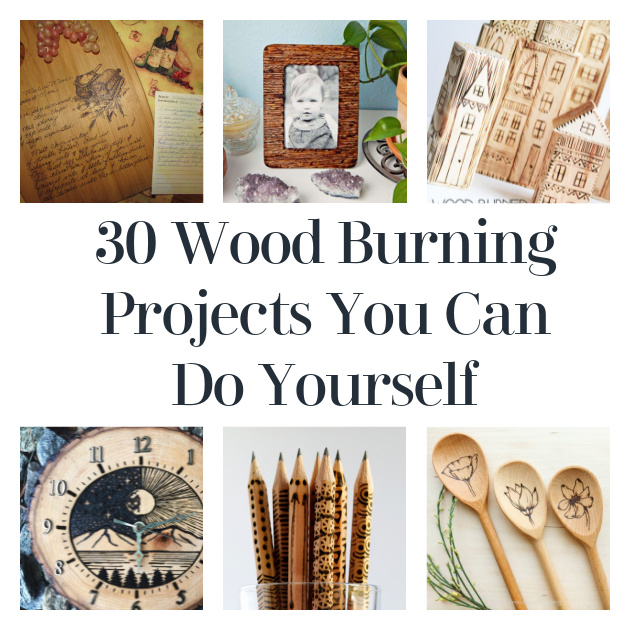 Recipe Cutting Board
Take a family recipe and burn it onto a cutting board! This makes for a lovely gift for a family member!
Found Diana Lee
Wooden Picture Frame with Pyrography Design
Who doesn't love a cute, creative picture frame?!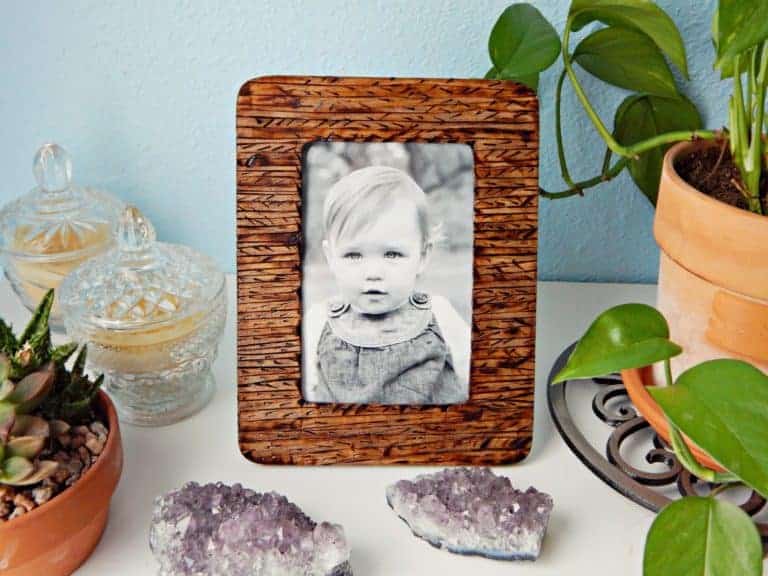 Found Craftylittlegnome
Burned Clock Art
Get creative by burning a design or the numbers into a piece of wood that you can use as a clock!
Found Reddit
Wooden Spoon Art
Wooden spoons make for a beautiful and simple palette!
Found Chalking Up Success
Wood Burned Coaster
How beautiful are these?!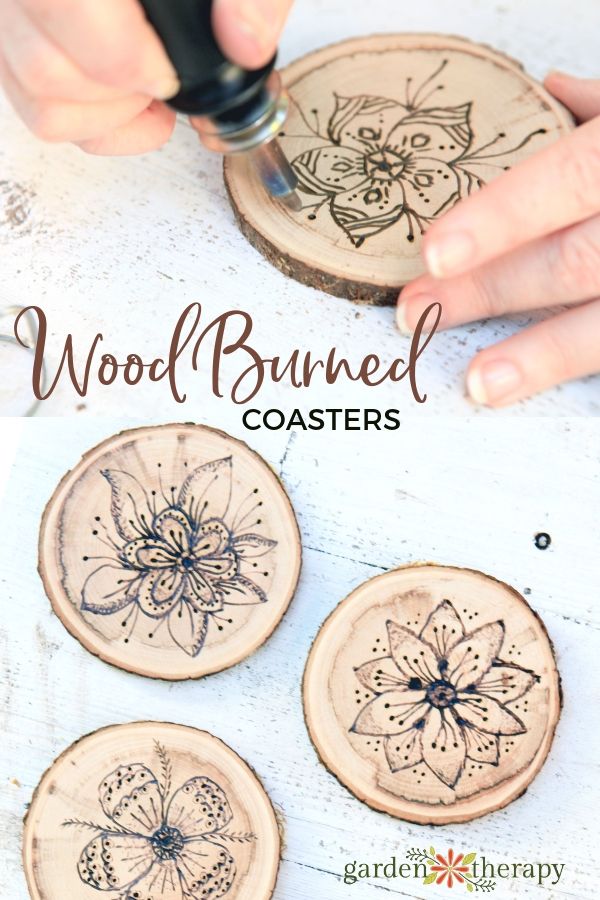 Found Garden Therapy
Serving Tray
Make a custom serving tray and stain it any color you like!
Found Amber Oliver
Wooden Pencils
Make your pencils fun!
Found Journey Into Creativity
Garden Markers
How cute are these garden markers?!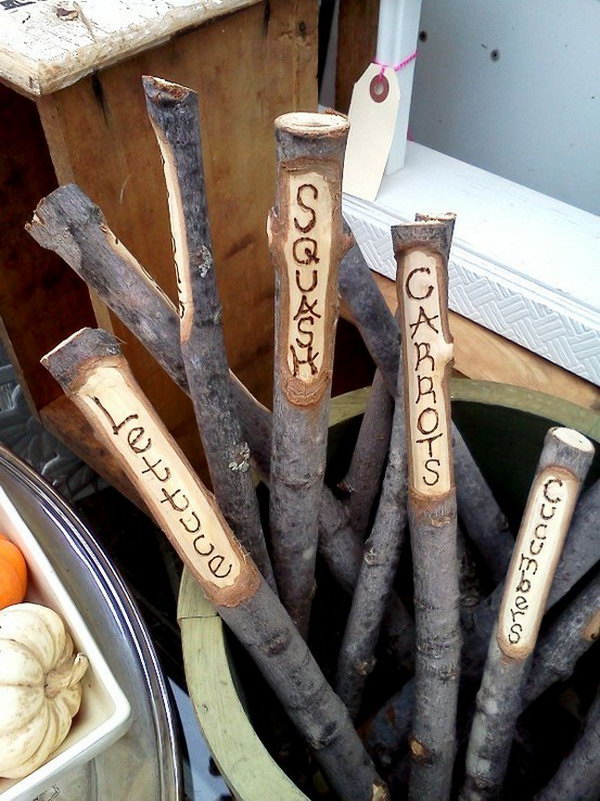 Found The Gardening Cook
Burnt Popsicle Bracelets
This is a fun project that you can do with older children or teens!
Found Sweet Love and Ginger
Kitchen iPad Holder
How adorable is this?!
Found Hobby Lobby
Cork Trivet
This cork trivet can be customized into something lovely!
Found Live Laugh Rowe
Wood Burned Blocks
Take your block game to the next level!
Found The Cottage Mart
Growth Chart
This is a a gorgeous addition to any home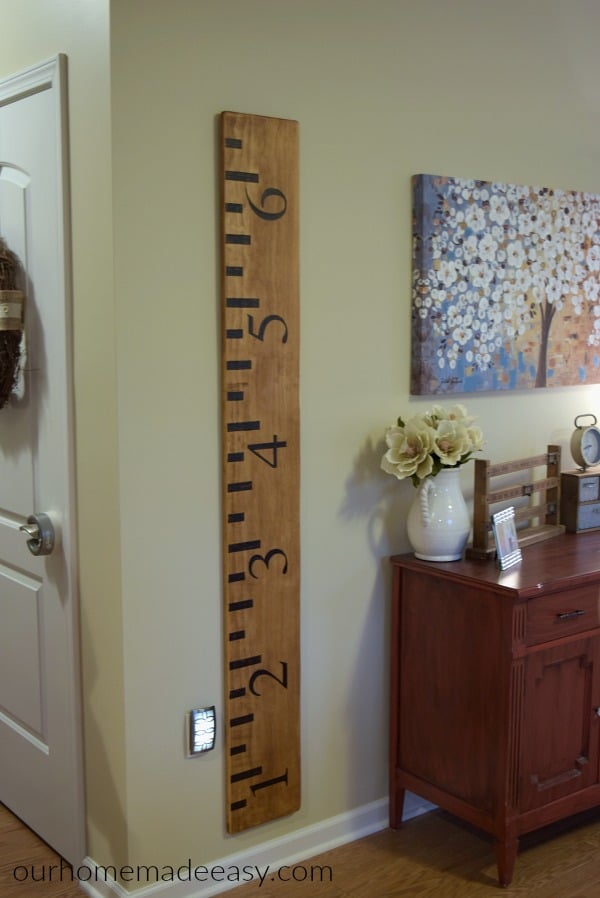 Found Our Home Made Easy
Wood Burned Treasure Box
This is a fabulous project for teens!
Found Doodle Craft
Add Texture to a Sign
Add some fun texture to wall letters!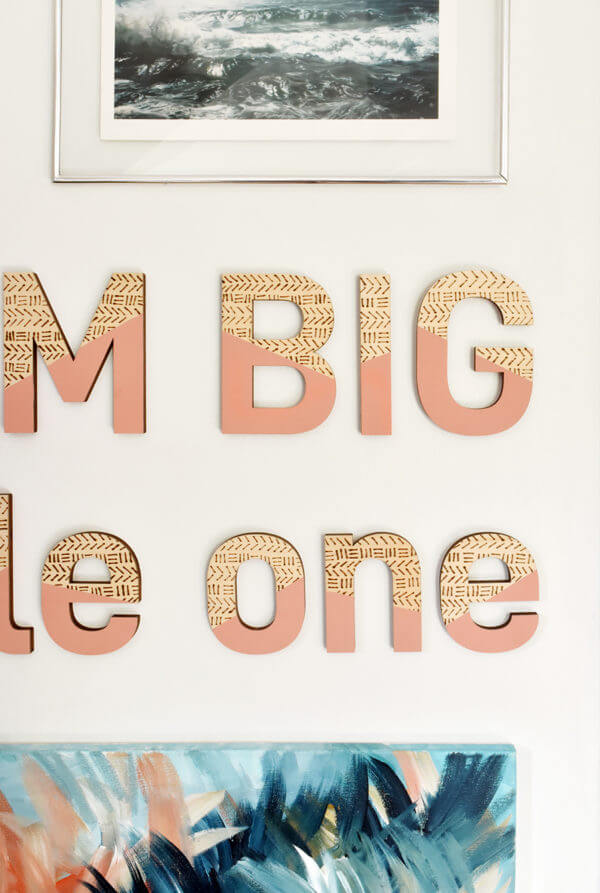 Found design-fixation.com
Wood Burned Christmas Tree Garland
This is a lovely Christmas decoration that you can make yourself!
Hammer
This is a great gift for the special man in your life! Give them an encouraging message for while they work!
Found Pinterest
Birch Vases
Customize these for an event or for the home!
Found City Farmhouse
Wood Slice Family Tree
How cool is this?! It would make such a lovely gift! You can make it yourself or order one!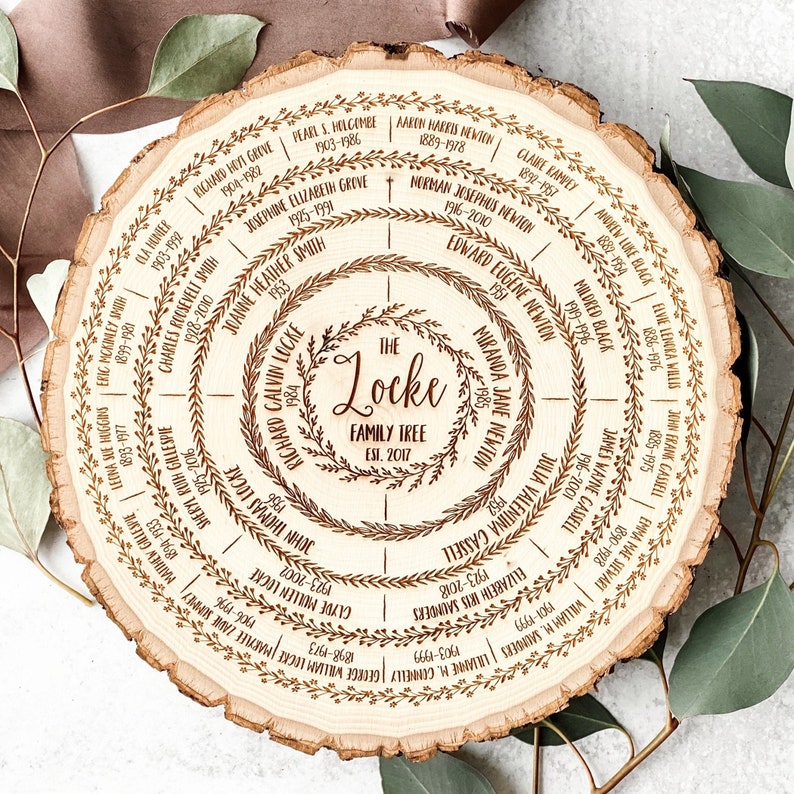 Found Etsy
Wood Burned Keychain
Custom burn a pattern on a wooden keychain!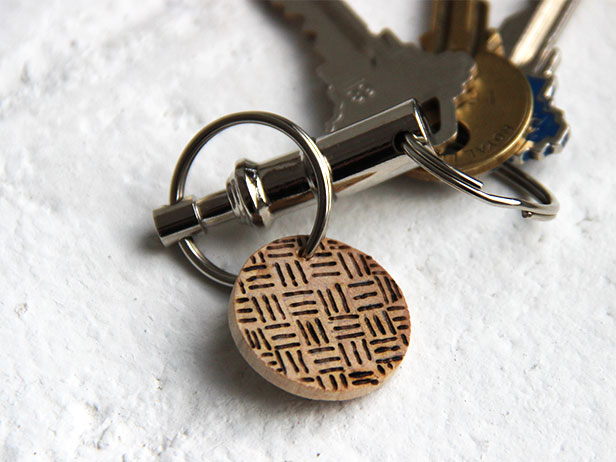 Found DIY Network
Coffee Table
Feeling ambitious!? You can try something as cool and complicated as this!
Found Imgur
Block Dolls
Let your little ones get creative!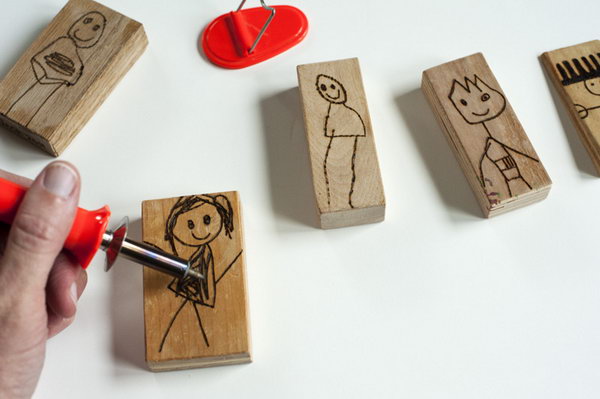 Found Made By Joel
Keyholder
This is a perfect housewarming gift!
Found TombowUSA
Wall Art
Wood burned wall art is lovely! Give it a try!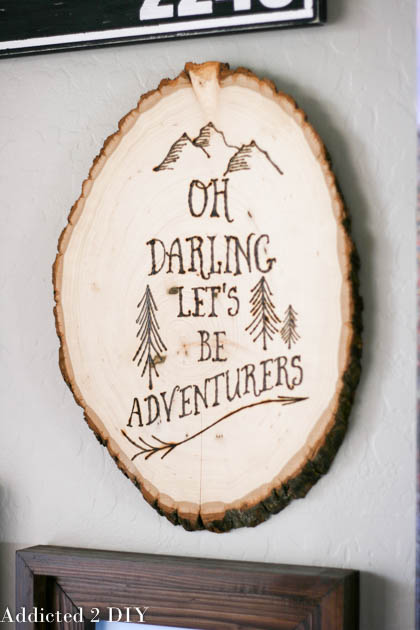 Found Addicted 2 DIY
Designed Cutting Board
Carve a simple but lovely design into a cutting board!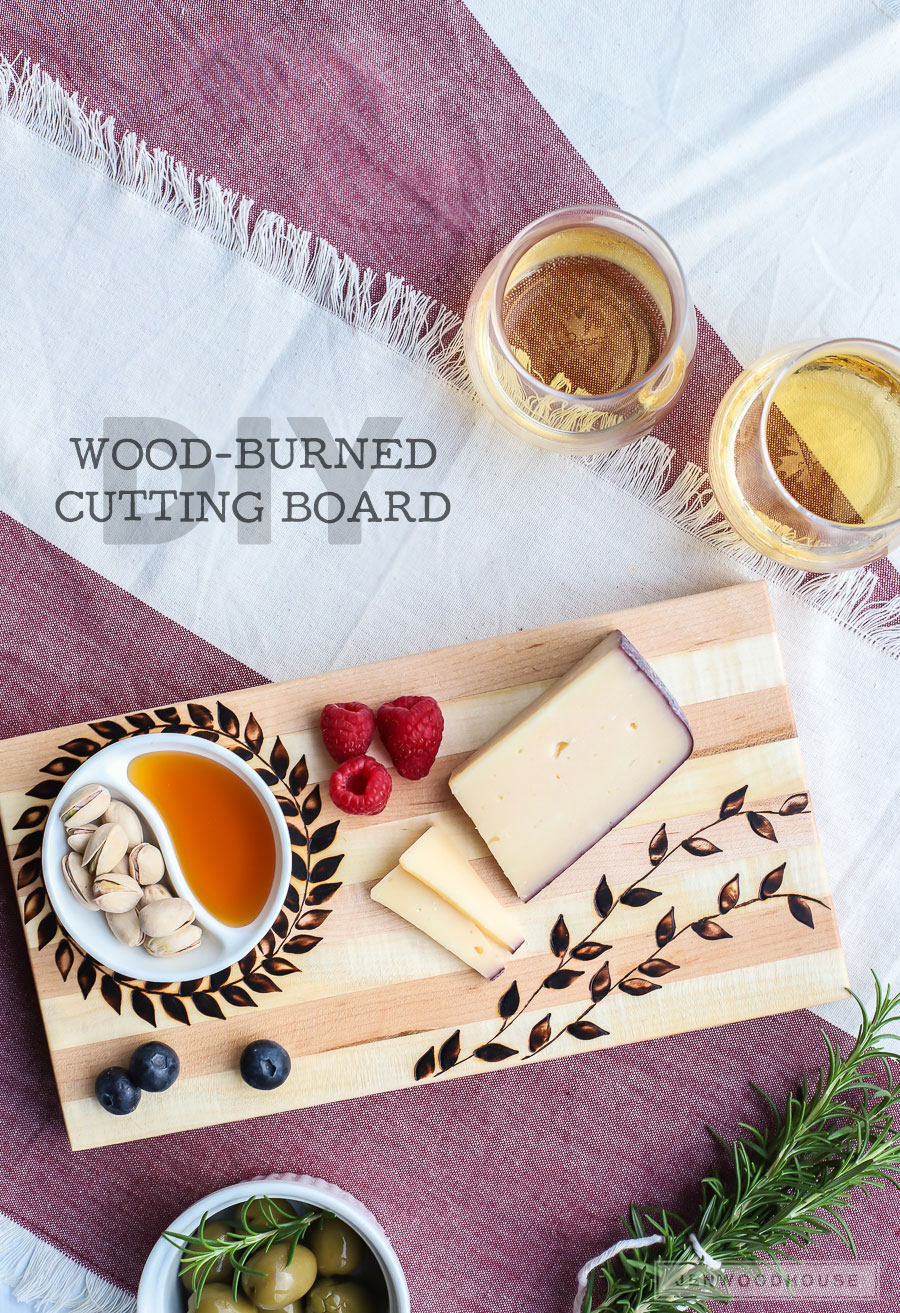 Found Jen Woodhouse
Wood Burned Leaf Magnets on Wood Slices
Earthy and cute! this is a great afternoon project!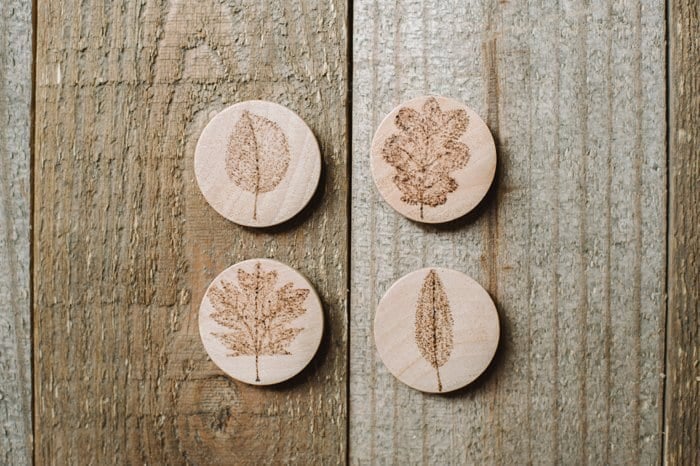 Found Easy Crafts You'll Love To Make
Wooden Bookmark
Customize a wooden bookmark by burning!
Found Bethany Joy Art
Wood Burned Ornaments
How lovely are these?!
Found Adventures of a DIY Mom
Wood Burned Letter Tiles
Make a large scrabble-style message for your home décor!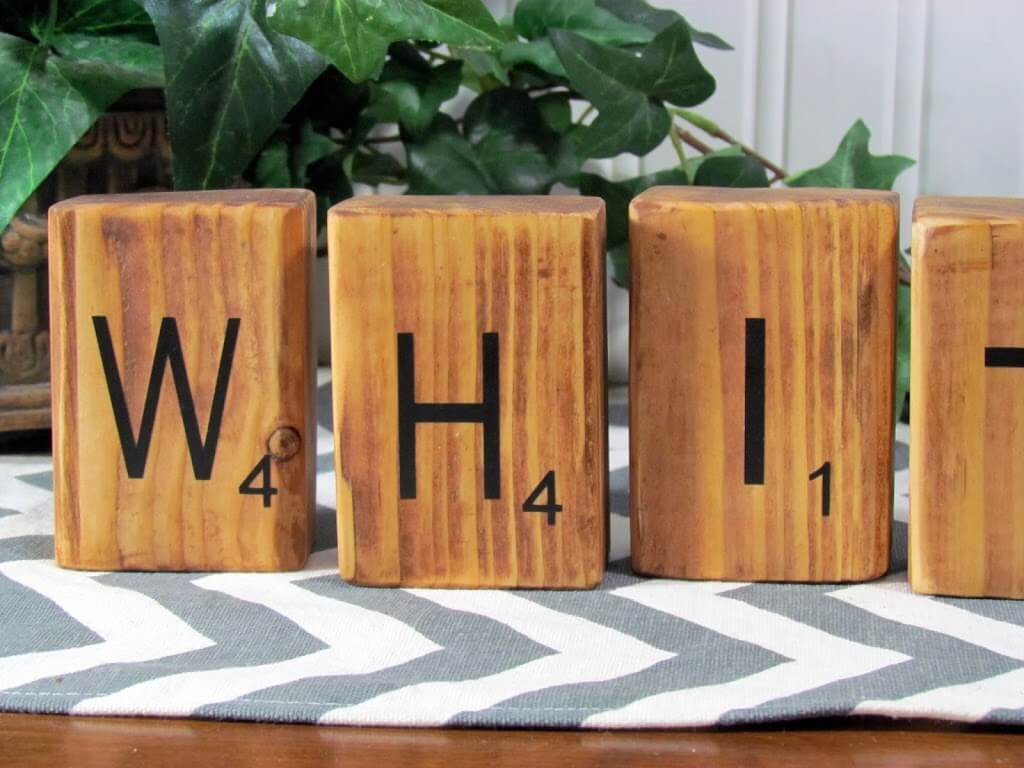 Found ribbonsandglue.com
Welcome Sign
Got a message you'd like to give to your guests? Do it in style!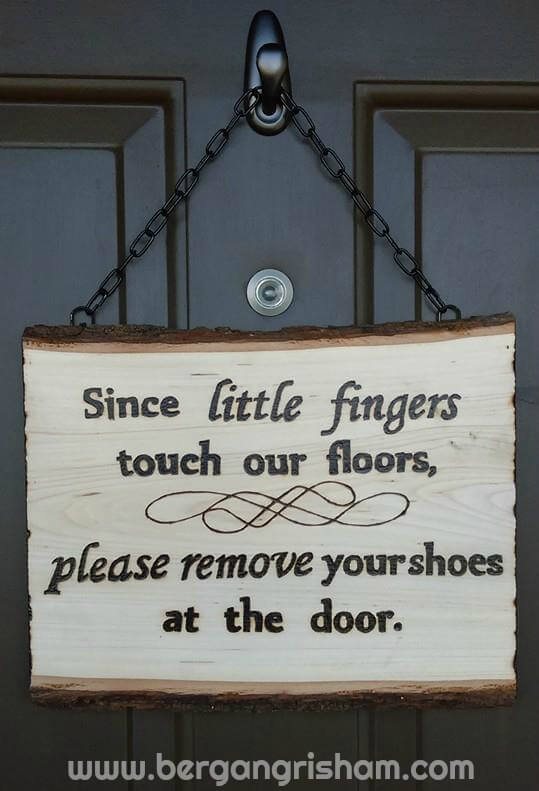 Found bergangrisham.com
You May Also Enjoy…
31 Wonderful Wooden Toys You Can Make Yourself
30 Must Try Woodworking Projects For Beginners!
DIY Tutorial: Build a Desk from a Wood Pallet