Hello, DIYers!
Fairy lights are a cheap and easy way to turn something average into something magical! They are easy to find and with a little creativity, you can use them in a million different ways. Many people use them to create additional charm and ambiance at weddings and other events, some people use them to light up their garden, and others use them in their home. If you're like me, you will literally use them anywhere you can… because really, what is too much charm? I don't think that the limit exists, personally! So grab some lights and get inspired with these awesome fairy light display ideas!
Happy crafting!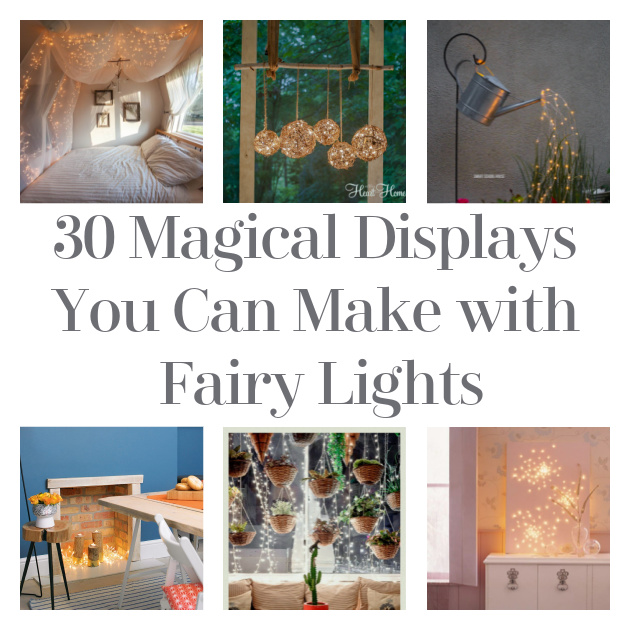 Bed Canopy
Decorate with fairy lights with tulle as a bed canopy for a starry experience!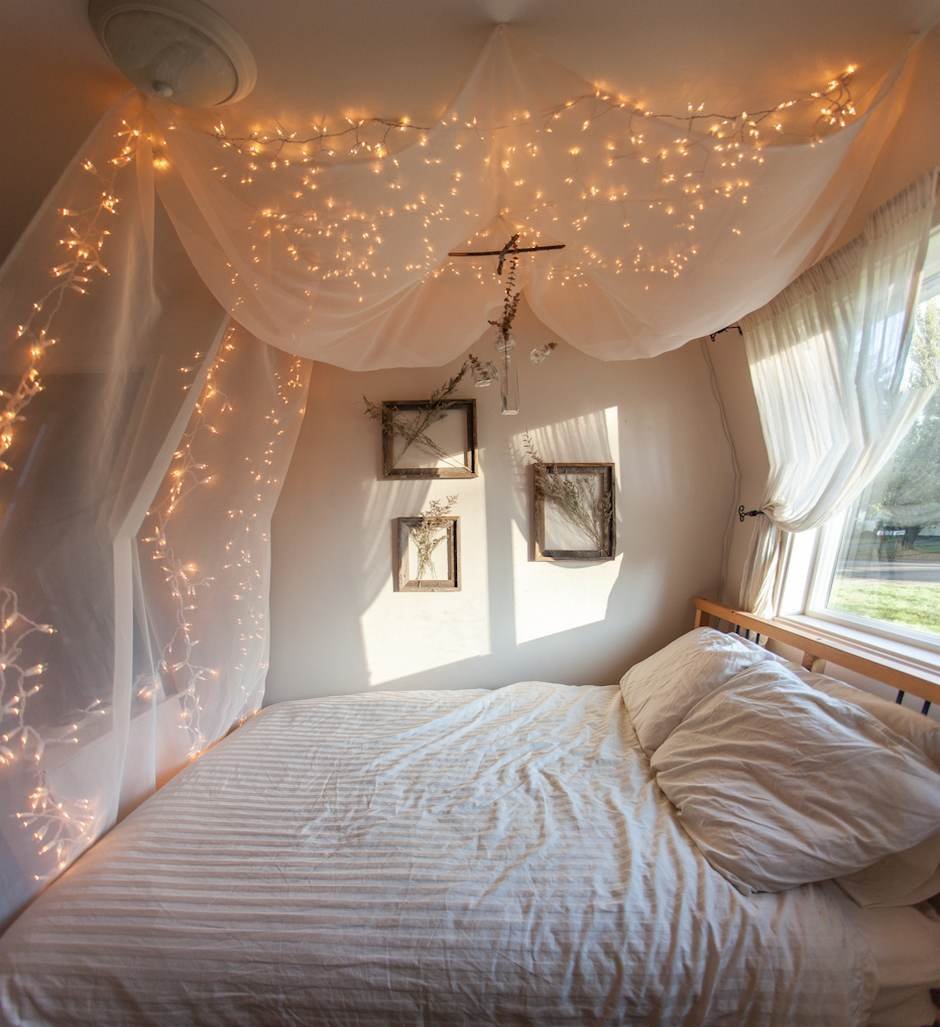 Found Apartment Therapy
Easy DIY Porch Light
This is whimsical and so lovely! Perfect for a peaceful or romantic porch sit!
Found All Things Heart and Home
String Up Pictures
Use fairy lights to string up your photos!
Found Tip Hero
Candle Accent
Spruce up candles with these lovely fairy light accents!
Found Tip Hero
Make a Magical Hallway
String up lights in a hallway to make a magical entryway!
Found Future PLC
Fairy Light Watering Can
Light up your garden with something magical!
Found Smart School House
Fake a Fire
Found Future/Matt Antrobus
Decorate Your Plants
String your plants with fairy lights!
Found The Joy of Plants
Lighted Mirror
This can make for a truly magical feature in a bedroom!
Found Knot and Nest Designs
Fairy Ring Light
All you need is fairy lights and a hula hoop to make this magical hanging ring!
Found Dizzy Maiden
String Up a Stair Case
Your staircase can become a beautiful feature with lights and vines!
Found Ideal Home
Write Something On the Wall
Skip the sign and go straight to the message!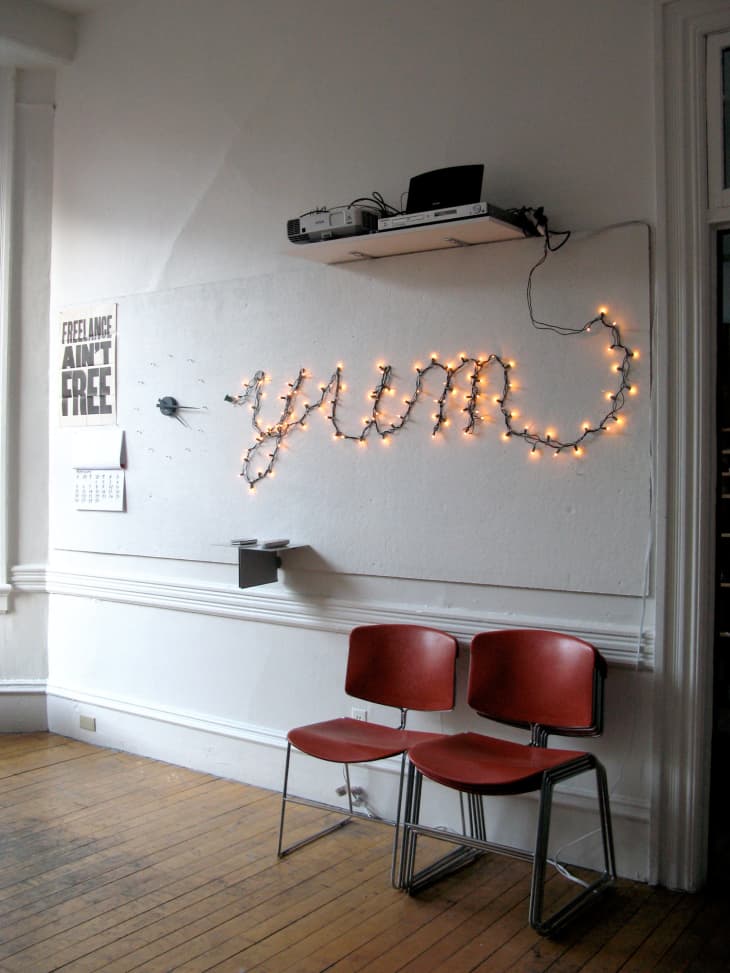 Found Apartment Therapy
Light Up Under Shelves
Give some lighting to the shadows underneath your shelves in any room!
Found Ideal Home
DIY Terrarium Lantern
Doesn't this look magical and otherworldly!
Found Tip Hero
Twig Lights Stand In A Floating Concrete Base
How charming is this?!
Found Artsy Pretty Plants
Light Up Your Décor
Give your décor a warm glow!
Found Future PLC/Dominic Blackmore
Backlit Headboard
Nothing says ambiance like this backlit headboard!
Found Shelterness
Magical Tree Lights
String up trees for an event or just to light up your backyard!
Found Ideal Home
Fairy Light Resin Lamps
Get added beauty and depth by using fairy lights in resin!
Found Ada Fruit
Put Them Around Hanging Plants
Hanging plants and fairy lights make for a beautiful curtain!
Found Pinterest
String Above a Bed
String fairy lights above your bed for a whimsical and ambient sleep!
Found Pinterest
Outdoor Mason Jar Lamp
Light a jar full of fireflies, this porch or garden décor is so sweet!
Found All Things Heart and Home
Branch Décor
Decorate branches in your home with fairy lights!
Found Tip Hero
DIY Lamp
This is so creative and looks lovely all put together!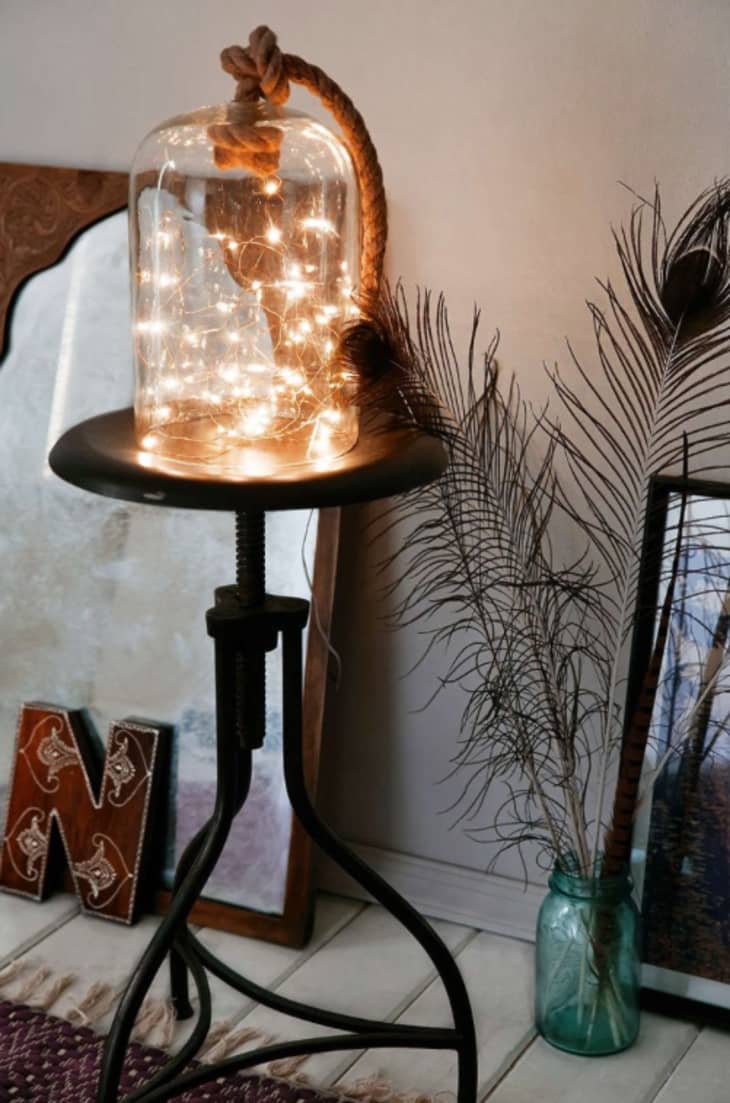 Found Apartment Therapy
Fairy Light Art
Turn a piece of art in your room into a multi-media piece with fairly lights!
Found Apartmenttherapy
Fairy Light Lantern
This is an easy and classic fairy light display!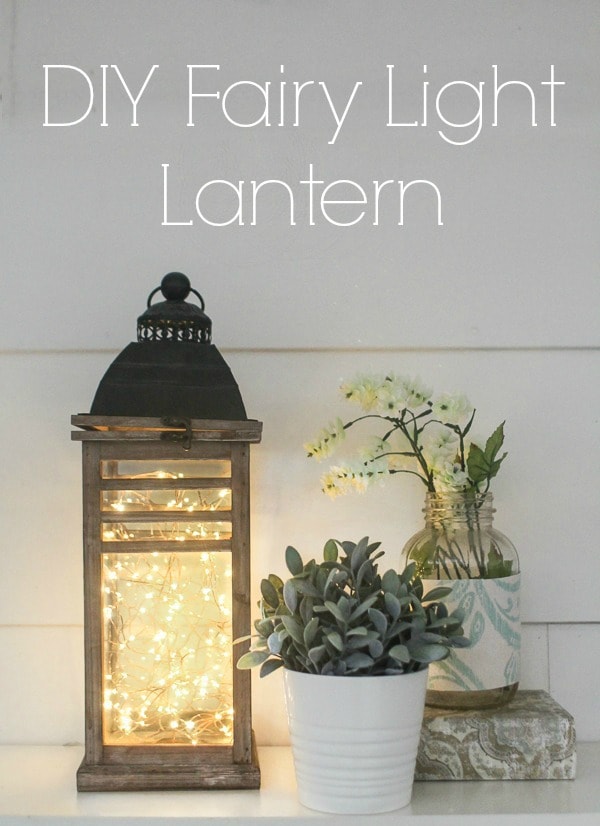 Found Lovely Etc.
Fairy Lights in a Bottle
How cute is this?!
Found Witandwhistle
Make Your Furniture a Feature
Trail fairy lights across a piece of furniture to make it stand out!
Found Future PLC
LED Fairy Globe Lights
These are charming with a touch of industrial design!
Found YouTube
Origami Night Light Jar
This was inspired by an Etsy item, but it's so easy to DIY!
Found etsy.com
You May Also Enjoy…
39 Amazing Macramé Projects You Can Do Yourself!