Hello, DIYers!
What is better than a candle? That's right! One that is carved, decorated, and customized to your home or event! Today we are talking about how you can carve candles into something truly incredible! Each item on this list was selected to give you a tutorial for creating the perfect (probably difficult to find) holiday decoration for you OR it is an existing product that is here to provide inspiration as you plan to make your own!
These make fabulous holiday gifts for your family, teachers, and friends!
Happy crafting!
...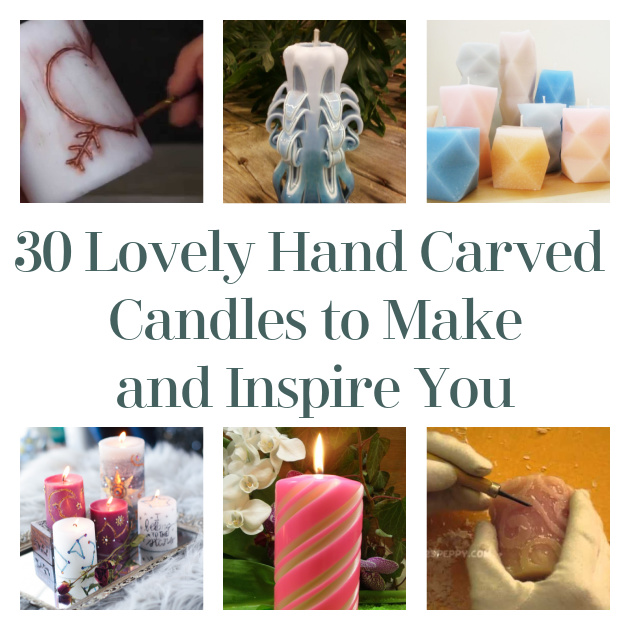 Tangled Drip Candle
How gorgeous! Give it a try!
Found Gotta Love DIY
Geometric
How cool are these geometric candles?! Give it a try!
Found How Did You Make This
Simple Shapes
You don't gave to do anything complicated or crazy in order to make this project work! Carve simple shapes. You might even consider painting the carving!
Found DIY Gal
Roses
Flowers and candles go together perfectly!
Found DIYS
Carved Glitter Candles
The possibilities are endless with these glamorous candles! The glitter gives it something just a little extra!
Found Craft Paper Scissors
Ribbon Carving
Each of these is truly unique and so creative!
Found YouTube
Color Carving
Carve out shapes into a pre-colored candle for something a little extra!
Found Decor Asylum
Fall Candle
This candle is perfect for your Fall table!
Found Fashion Meets Food
Hand Carved
Hand carved candles give you the opportunity to play with colors in a truly magnificent way!
Found Adi's Candles
Quote Carving
Carve a quote or special message into a candle!
Found Rustic Scentuals
Tulip Garden
How adorable is this?! The colors look fantastic!
Found Makezine
Pattern Candle
Play up patterns in your candle by carving into it for added dimension!
Found Pinterest
Magical Ribbon Columns
These are so magical and lovely!
Found DIY Pick
Leaf Etching
Etch leaves into the side of the candle! You can even paint inside of them if you'd like!
Found Alabama Chanin
Swan Candle
Use other fun elements in conjunction with your candle!
Found Pinterest
Wooden Log Tree Carving
This tree carving is totally lovely! The colors of the log shouldn't be difficult to paint and the carving is easy enough to recreate with your own flair!
Found Man Made Woods
Carved Egg Candle
Easter décor just got a little fancier!
Found The Beginning Artist
Fern Carving
Plants and leaves are always a big hit when carving into a decorative candle project!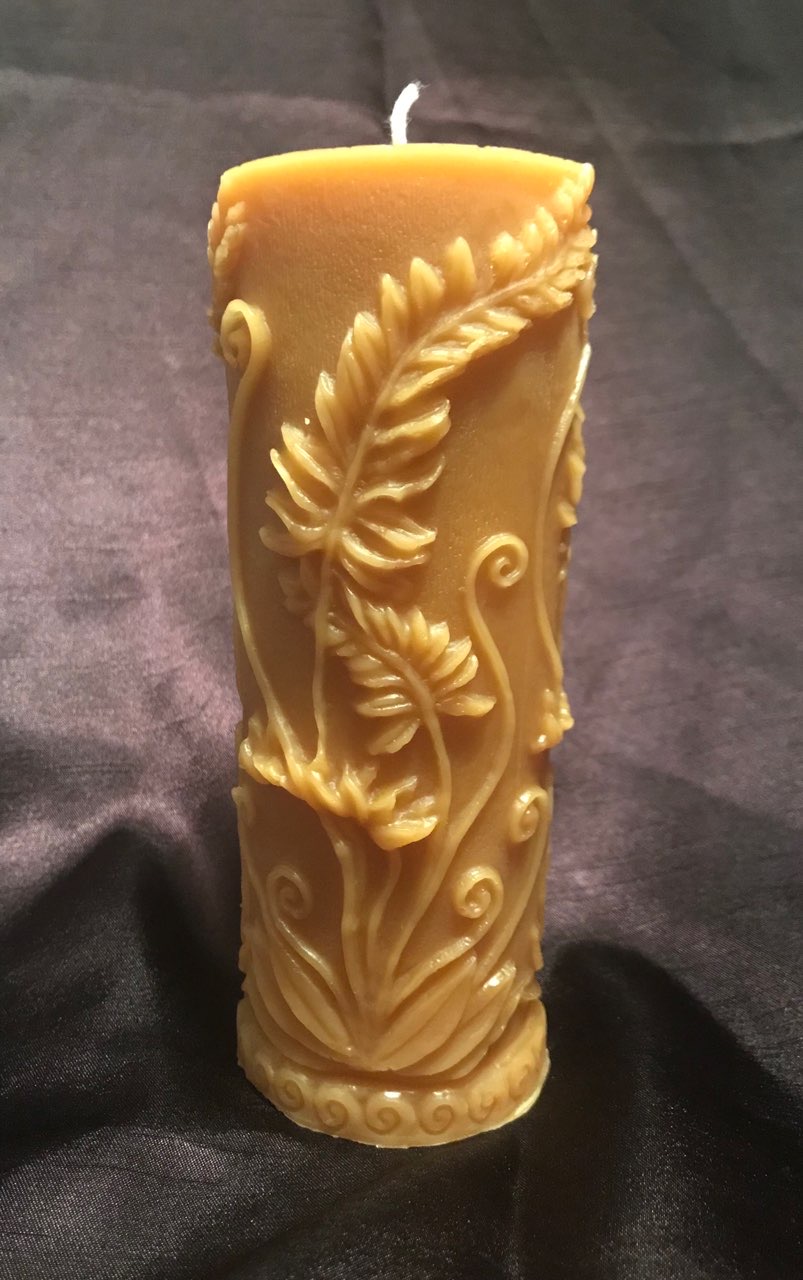 Found Lake Effect Apiaries
Initial Carving with Paint
This is so simple, but is perfect for a wedding table!
Found Hello Glow
Water Fountain
Imagine this lovely candle as a splashing fountain on a warm day…
Found Pinterest
Dragonfly and Flowers
How cute!
Found Makezine
Hearts
Make your Valentine's Day table something to remember!
Found Designpedia
Vertical Stripes
You can recreate these beautiful vertical stripes with a candle for added texture! Add a little glisten with glitter or paint while you're at it!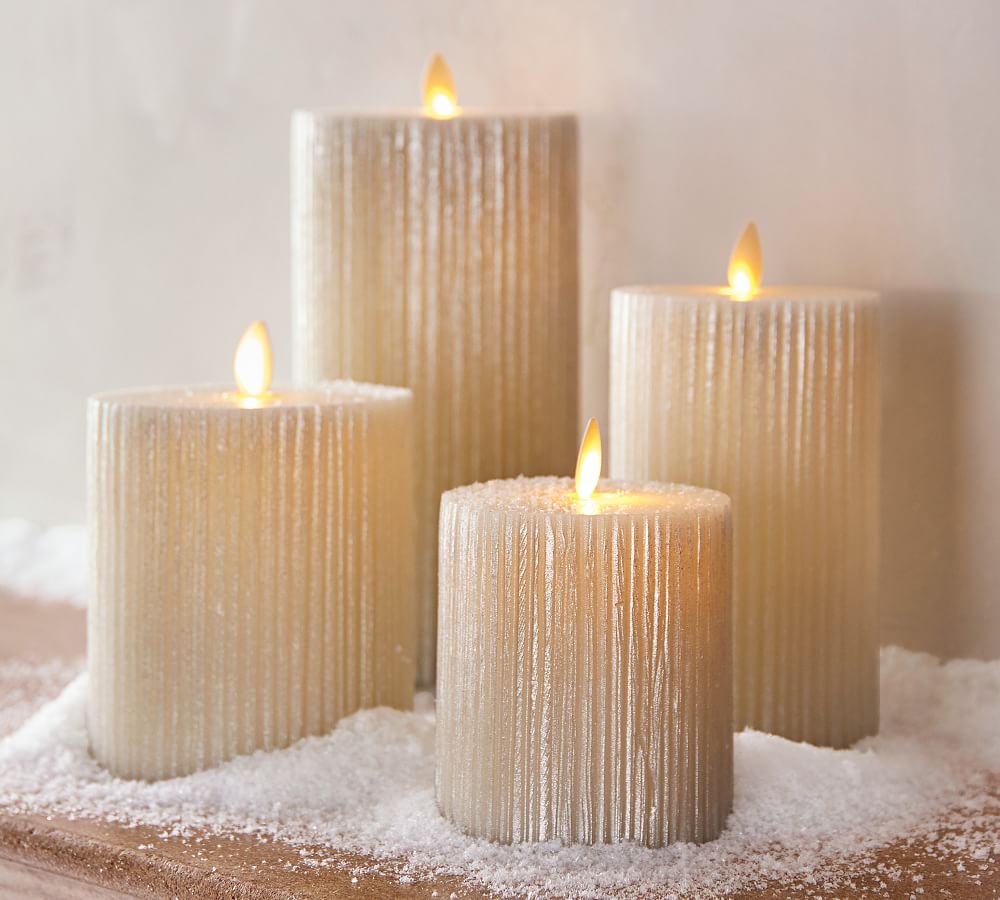 Found Pottery Barn
Spiral Pattern
Whether you choose to paint the candle or not, this looks simply lovely and adds texture and depth to your decorations!
Found 123 Peppy
3D Flower
This is so lovely! Plus it is fun to make!
Found YouTube
Snowflake Carved Candle
So you COULD buy the mold if you really want… but this isn't what our blog is all about! Snowflakes are all supposed to be unique! So carve your own into a candle and paint accordingly! This picture is here for some winter inspiration!
Found Mann Lake
Colorful Bowtie Carved Candle
Pick your colors and then put them in a knot!
Found Pinterest
Gold Initials
Here is a similar idea to the one above! They are perfect to use at event table seating for extra ambiance!
Found Simply Designing
Ribbon Candle
People will never believe that you made this yourself!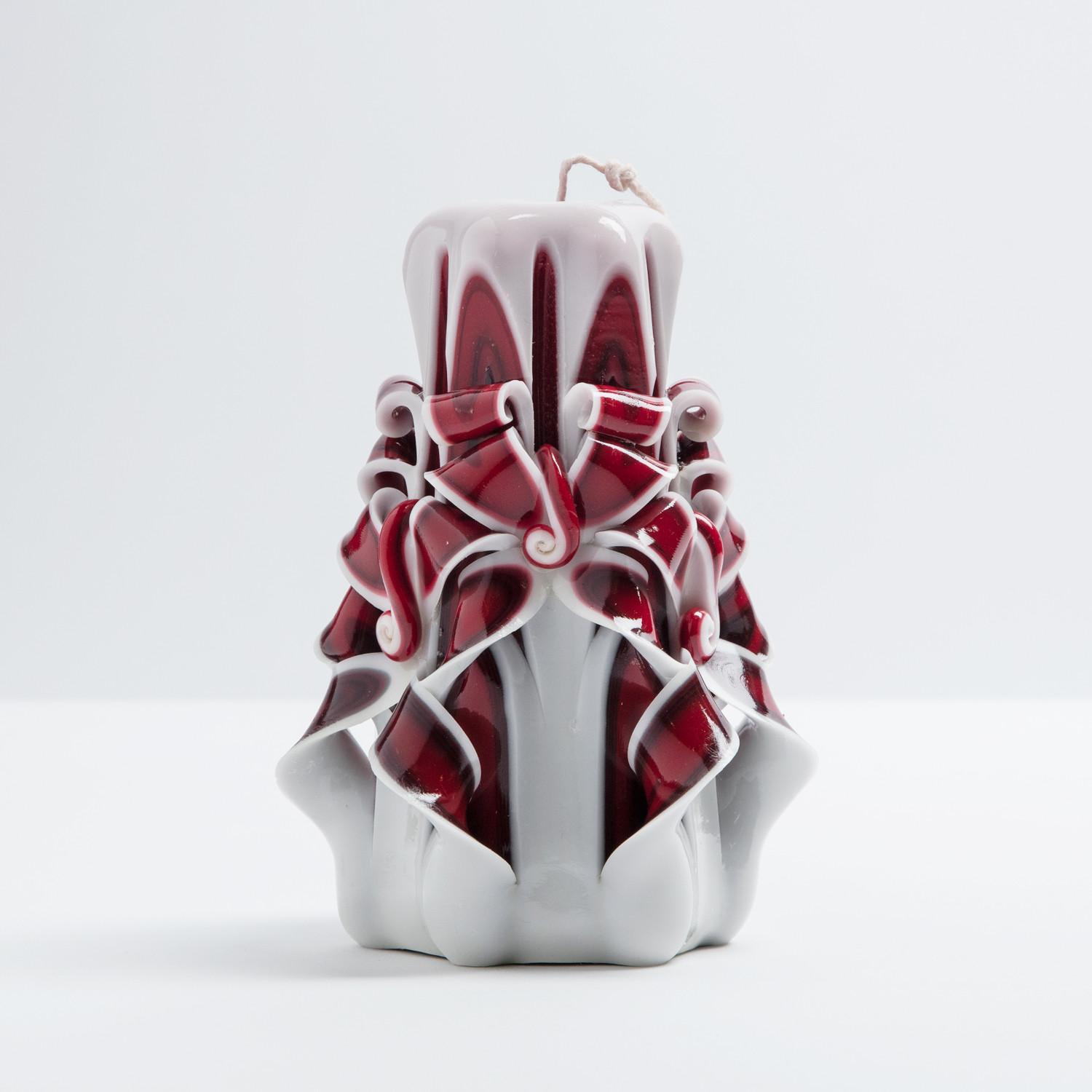 Found Touch of Modern
You May Also Enjoy…
37 Beautiful Boho Home Decor You Can Make Yourself
How to create a calming Eucalyptus scented soy candle
40 Simple Candle Making Instructions and Ideas
29 Homemade Wax Melts for Your Home