Hello, DIYers!
Painting glass might not be anything new in the grand scheme of things, but Tik Tok has sure brought it back in style! Give your bedroom or any other part of the home a spruce with any of these fantastic projects. You can do them yourself, make them part of a wine and paint night, or include your little ones in the fun. It's totally up to you!
Happy crafting!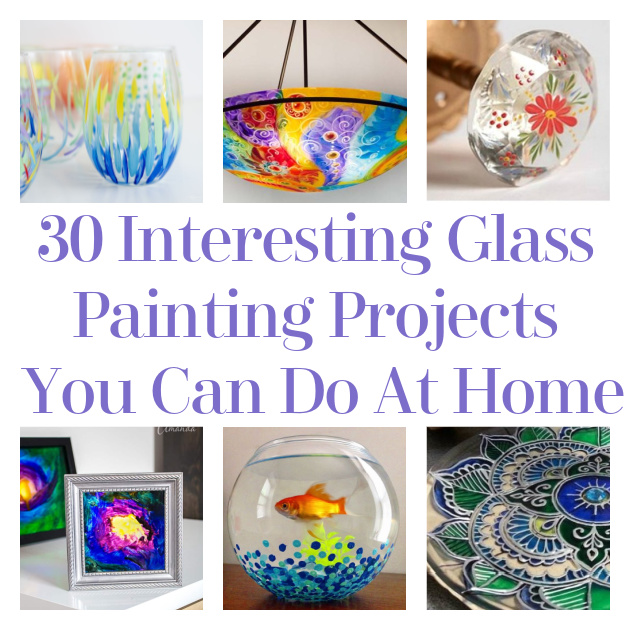 Painted Wine Glasses
A tried and true painted glass project is to customize wine glasses!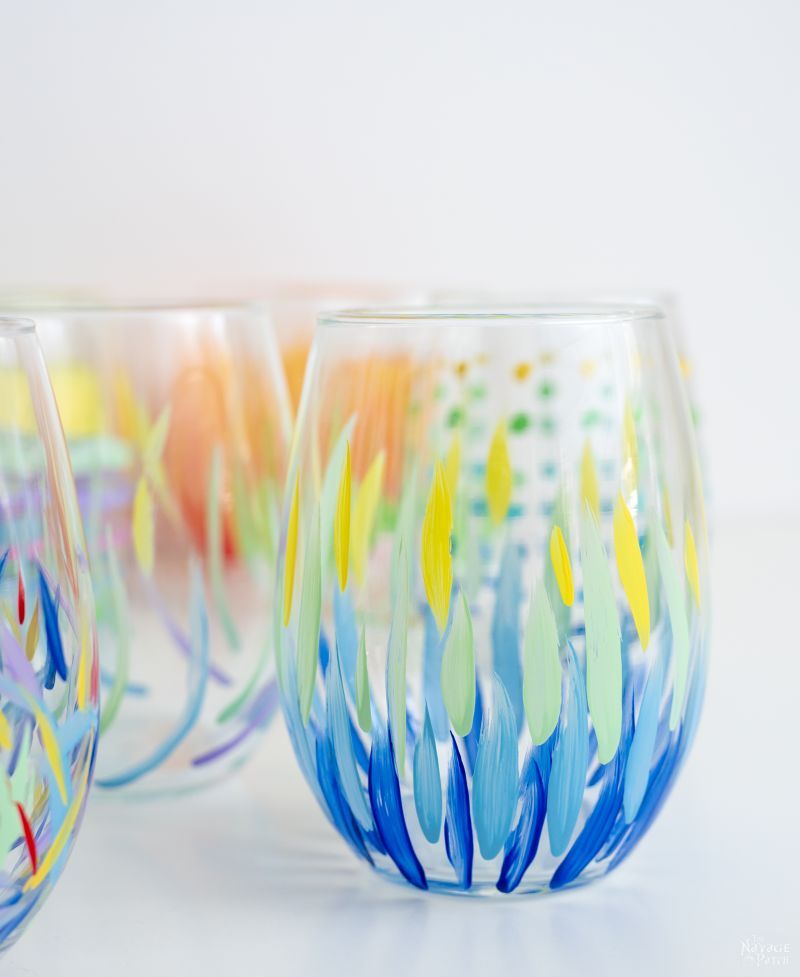 Found The Navage Patch
Glass Painting from TikTok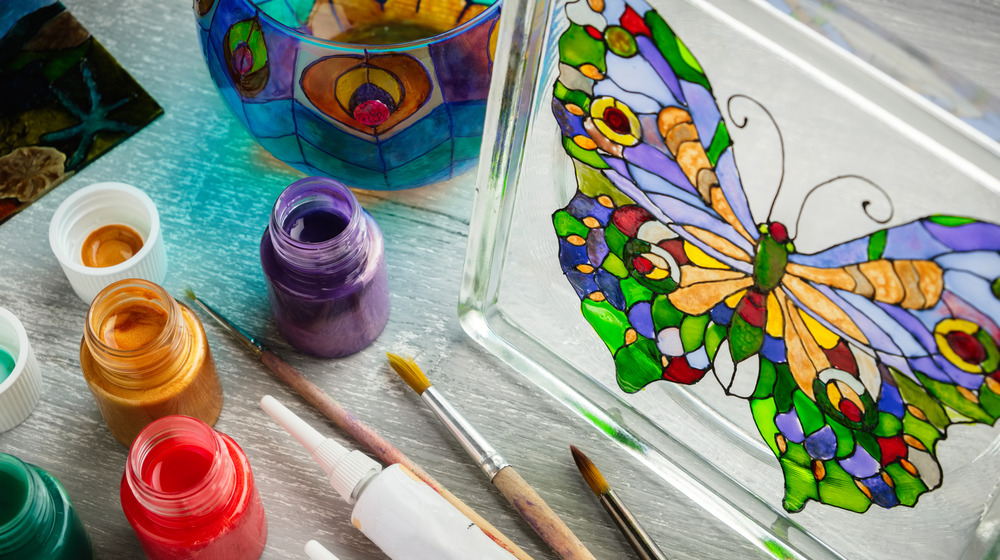 Found The List
Galaxy Glass Art
A picture frame makes for a perfect canvas and display for galaxy art or any other painted glass artwork!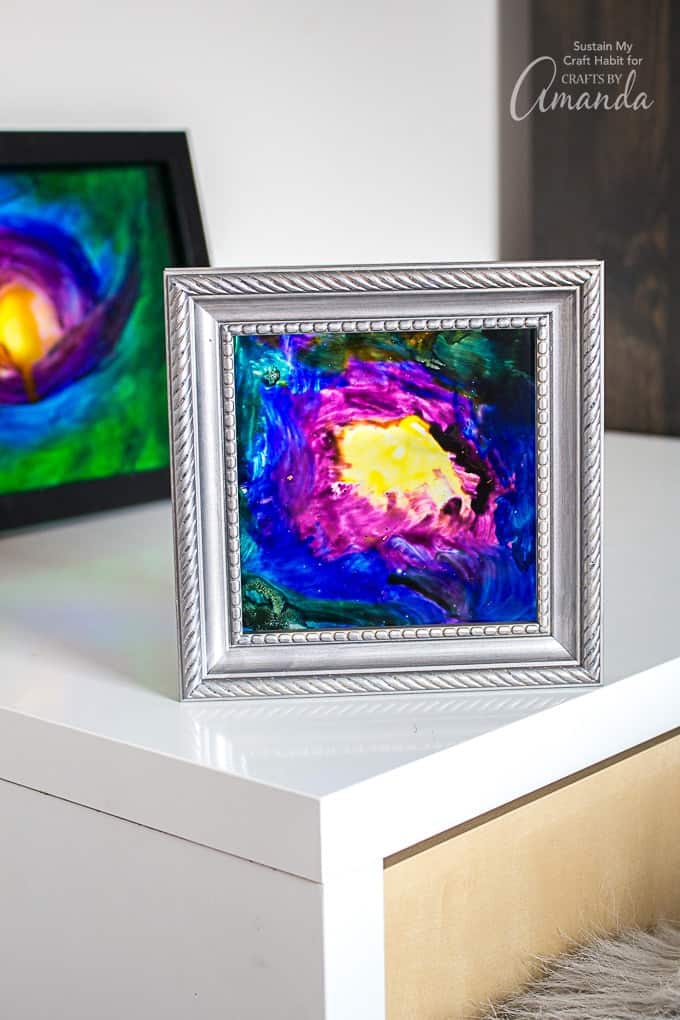 Painted Mushrooms
How cute is this?!
Found Now That's Peachy
Painted Fish Bowl
Give your pet fish a home to get excited about!
Found Crafty Lumberjacks
Glass Painted Coasters
Put your artwork to work by making these cute coasters!
Found Dukes and Duchesses
Painted Overhead Light
This is a fun way to add a pop of color or customization into a room!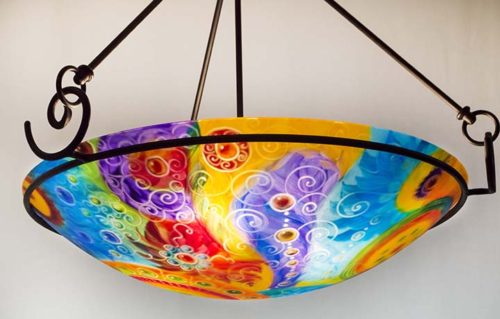 Found Painted Furniture Ideas
Painted Pyrex
How cool is this!
Found Pinterest
Tulip Wine Glasses
How gorgeous are these?! They would be fantastic to give as a gift!
Found DecoArt
Melted Crayon and Confetti Jar
Use melted crayon as your paint and make these fantastic jar lanterns!
Found Crayola
Glass Door Knobs
Add something a little bit extra to a glass door knob!
Found Craftionary
Drip Paint Glass Ornaments
Drip colorful paint inside your ornament for a beautiful effect!
Found Better Homes and Gardens
Painted Cake Stand
How adorable is this?!
Found Pinterest
Kids Stained Glass Art Project
You can do this fun project with your little ones!
Found Kids Activity Blog
Painted Candle Votives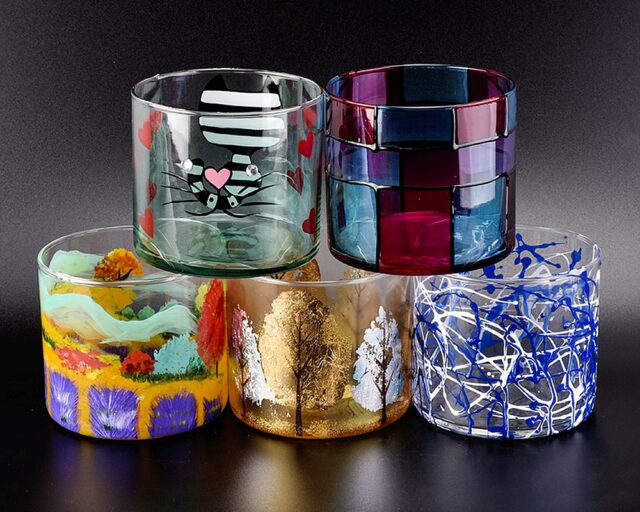 Found Votive Candle Holder
Sea Glass Lamp Base
Your regular, clear, lamp base can be turned into something epic with the use of this paint!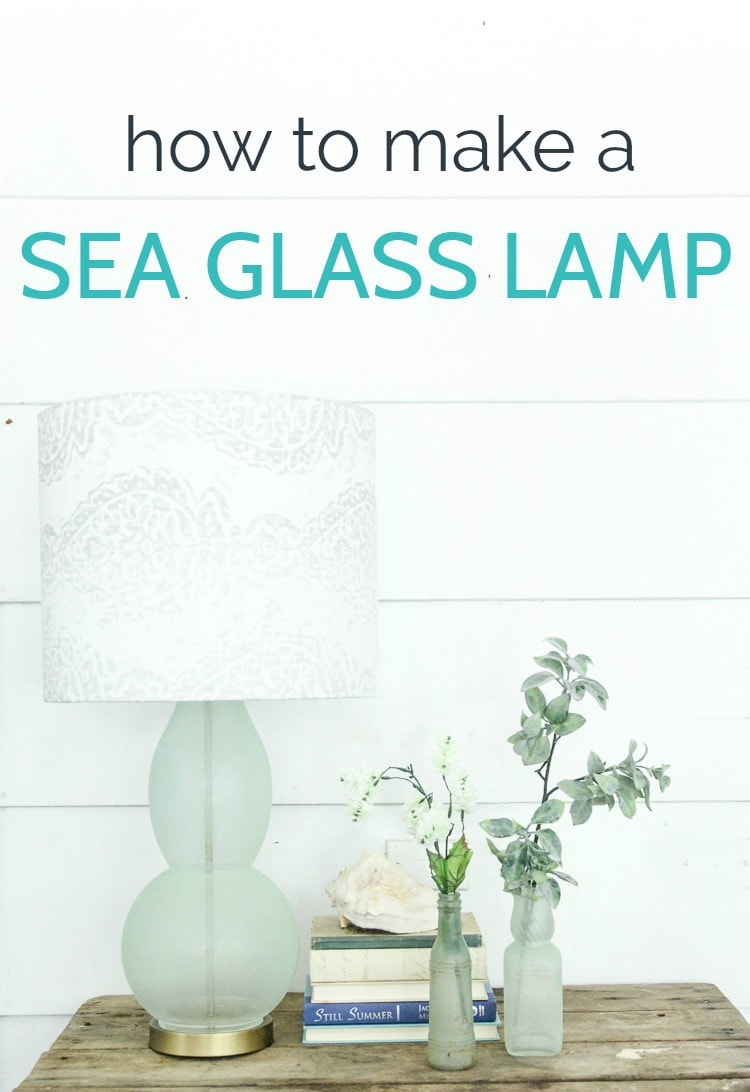 Found Lovely Etc.
Custom Framed Glass Painting
Customize a frame to go along with your glass painting!
Found YouTube
Marble Painted Ornament
A clear, glass ornament can be turned into this beautiful, marbled masterpiece with this tutorial!
Found Better Homes and Gardens
Painted Glass Tabletop
Have a glass table that you're looking to turn into something phenomenal? You can paint it!
Found Design Sponge
Painted Mason Jar
This is so cool!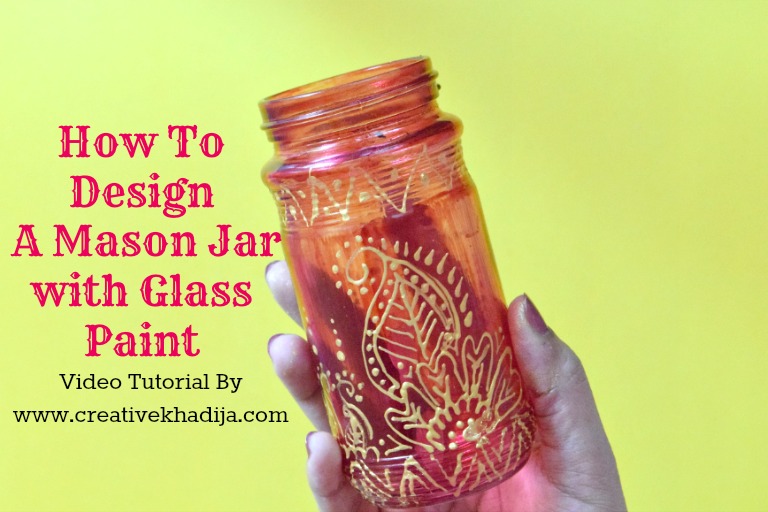 Found Creative Kadija
Dotted Tumblers
It doesn't take much to turn these average tumblers into something lovely!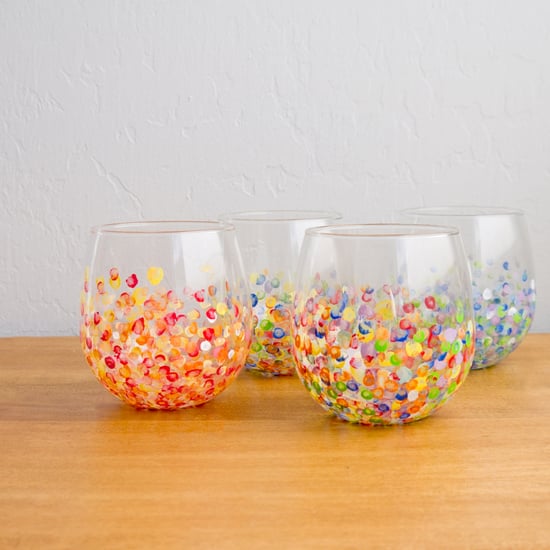 Found PopSugar
Glass Painting on CD
Have old CDs that you aren't sure what to do with them? Use them to paint!
Found YouTube
Glass Plate Paintings
Glass plates make for the perfect decorative palette!
Found Artistro
DIY Stained Glass Window
Do something lovely with a window in your house!
Found Bob Vila
End Table
The glass top of your end table can be spruced up to be something interesting and wonderful!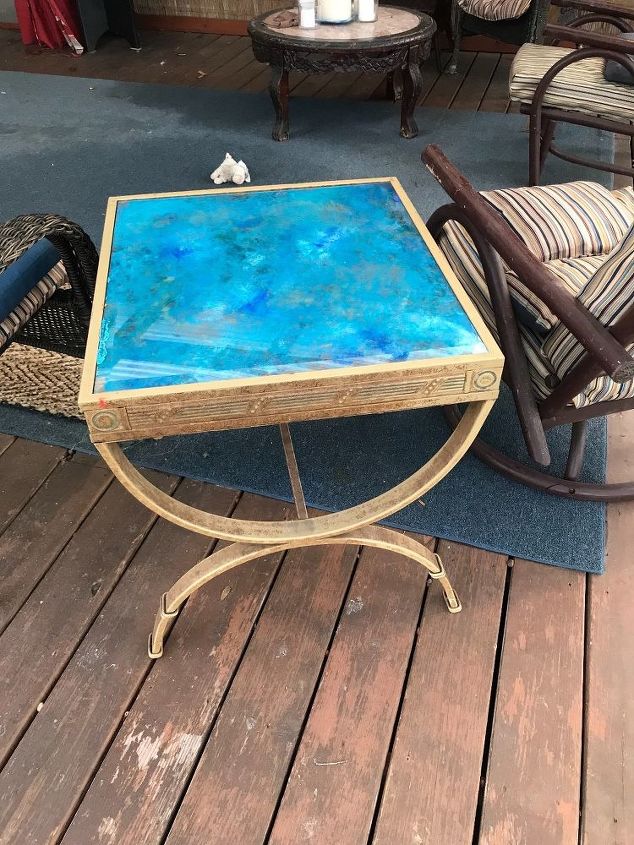 Found HomeTalk
Puffy Glass Art
Outline your design on one side and paint in-between the puffy lines! It's easy!
Found Memoirs Galore
Painted Glass Bottles
How gorgeous are these?!
Found YouTube
Twice Painted Ornament
This is a super fun technique that you can do on clear glass ornaments!
Found Better Home and Gardens
Stained Glass Mason Jars
How cute!

Found DIY Thought
You May Also Enjoy…
31 Awesome Punch Needle Embroidery Projects
33 Beautiful DIY Feature Mirrors for Your Home