Hello, DIYers!
We are here today to talk about punch needling! This is a spinoff of embroidery that isn't new, but it is back in style BIG TIME! It doesn't take a bunch of tools and it is incredibly simple. Once you've gotten the hang of it you'll be able to work quickly and effectively. Give it a try!
Happy crafting!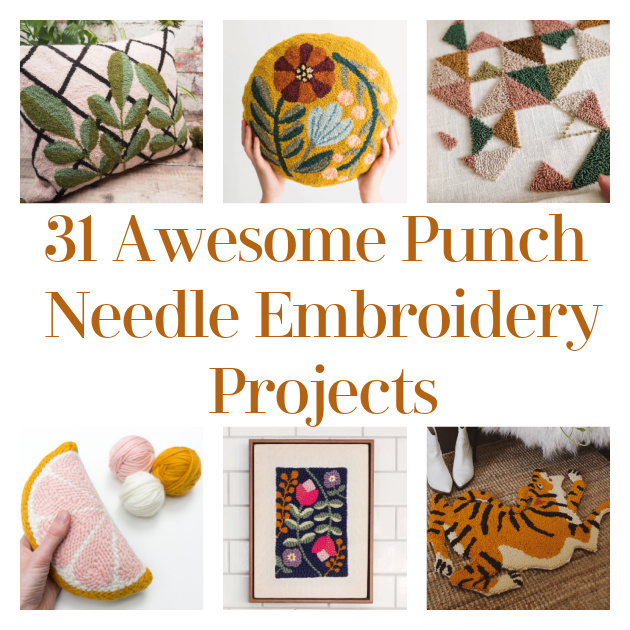 Beginners Guide to Punch Needling
Interested but not sure how to start? This will help!
Found Sarah Maker
Punch Needle Patches
Make your own adorable and fuzzy patches to give out as gifts or decorate your clothes and bags!
Found: Something Turquoise
Pillow with Rug Hook
This is a durable and practical project!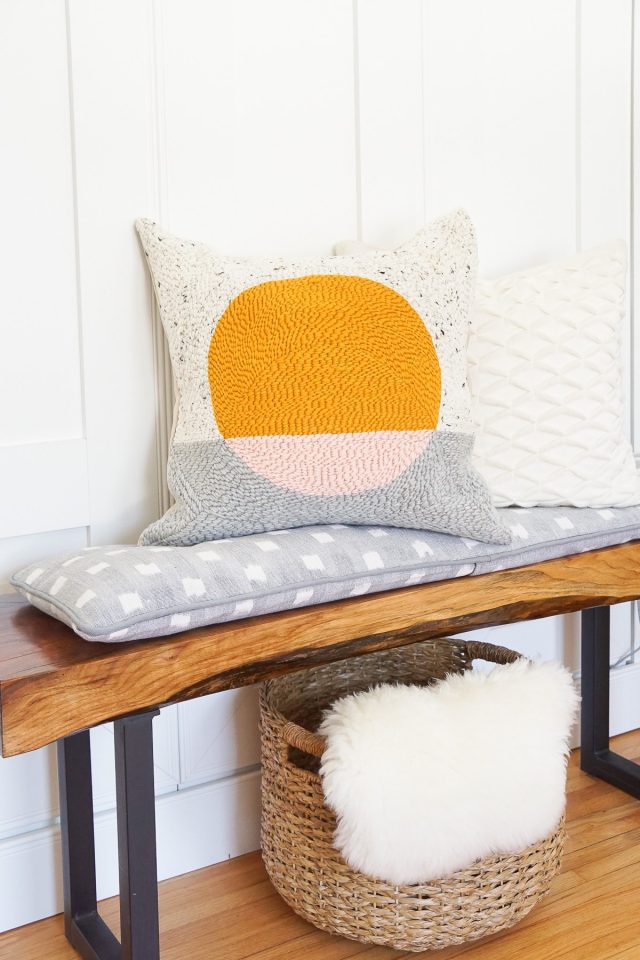 Found Sugar and Cloth
Rainbow Punch Needle
How cute is this?!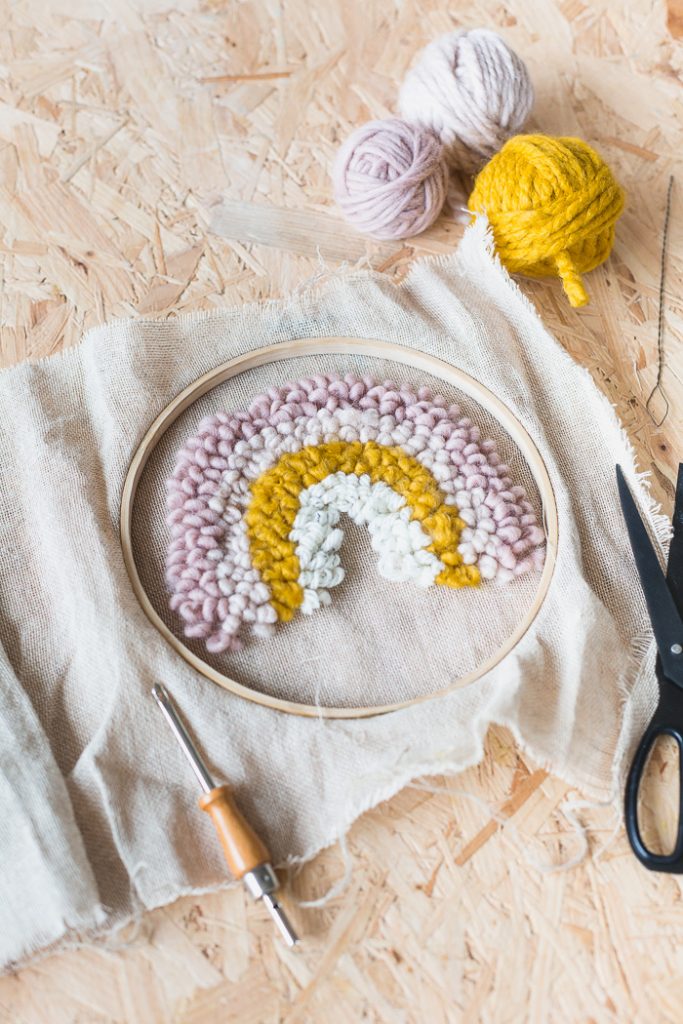 Found Fall for DIY
Garden Trellis Pillow
I admit, I think this is one of my favorites on this list!
Found Needle Work
Punch Needle Purse
Want to take your creation with you on the go? Why not make this cute purse!?
Found Perles and Co
Scandi Floral Wall Hanging
You can even frame your punch needle art!
Found Sunny Circle Studio
Bee Punch Needle Pattern
Learn how to make this little bee with a video tutorial!
Found YouTube
Abstract Punch Needle Project
How cute!
Found YouTube
Grapefruit Punch Needle Pattern
Have an hour or two to kill? Here is a cute project you can do while watching your favorite Netflix show!
Found Home Day Studio
Flowery Pillow
This is so adorable and honestly, it isn't as hard to make as it looks! Give it a try!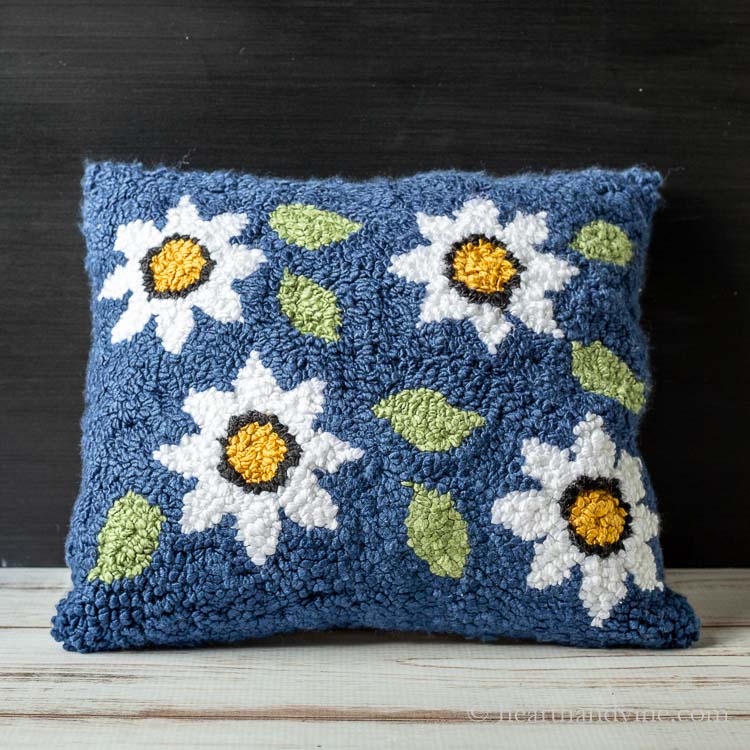 Found Hearth and Vine
Punch Pattern Tiger Rug
If you want to get really ambitious, try this!
Found The Sorry Girls
Tips for Designing your Own Punch Patterns + Free Patterns
Katie Berman is OBSESSED with punch patterns. In her blog, she walks you through creating your own simple designs and offers a bunch of free templates when you sign up for her email notifications.
Found Katie Berman Textiles
Happy Sun Punch Needle Pillow
This is adorable! It would be the perfect accent pillow for a little one's room!
Found Homesteady
Monstera Leaf Market Bag
This market bag features a monstera leaf, but once you get the hang of it, you can really use any pattern you'd like to create a customized market bag! Found: CC Hobby
Floral Round Cushion
This is stunning!
Found The House That Lars Built
Waves Pattern for Punch Needle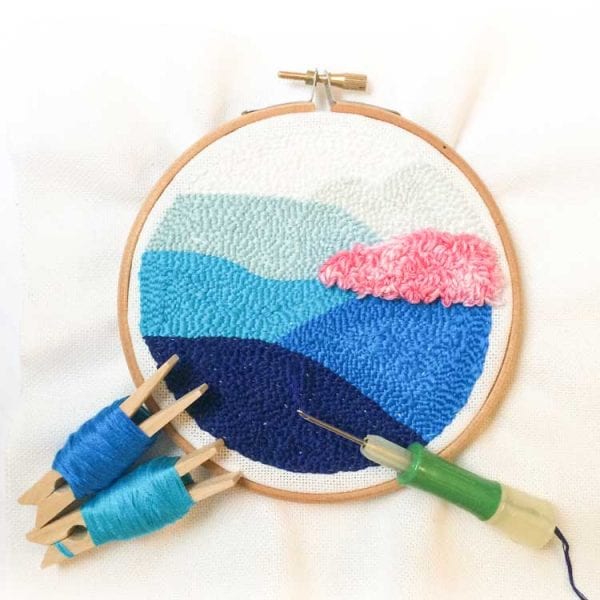 Found KoeKoeK
Moth Pillow Pattern
Here is another adorable and free punch needle pattern that you can use to turn into a pillow!
Found Sarah Maker
Fall Inspired DIY Acorn Trivet
This is an adorable seasonal craft. Just imagine sitting on the couch, feeling cozy with a warm beverage, pumpkin spice candle burning, and making this adorable punch needle project!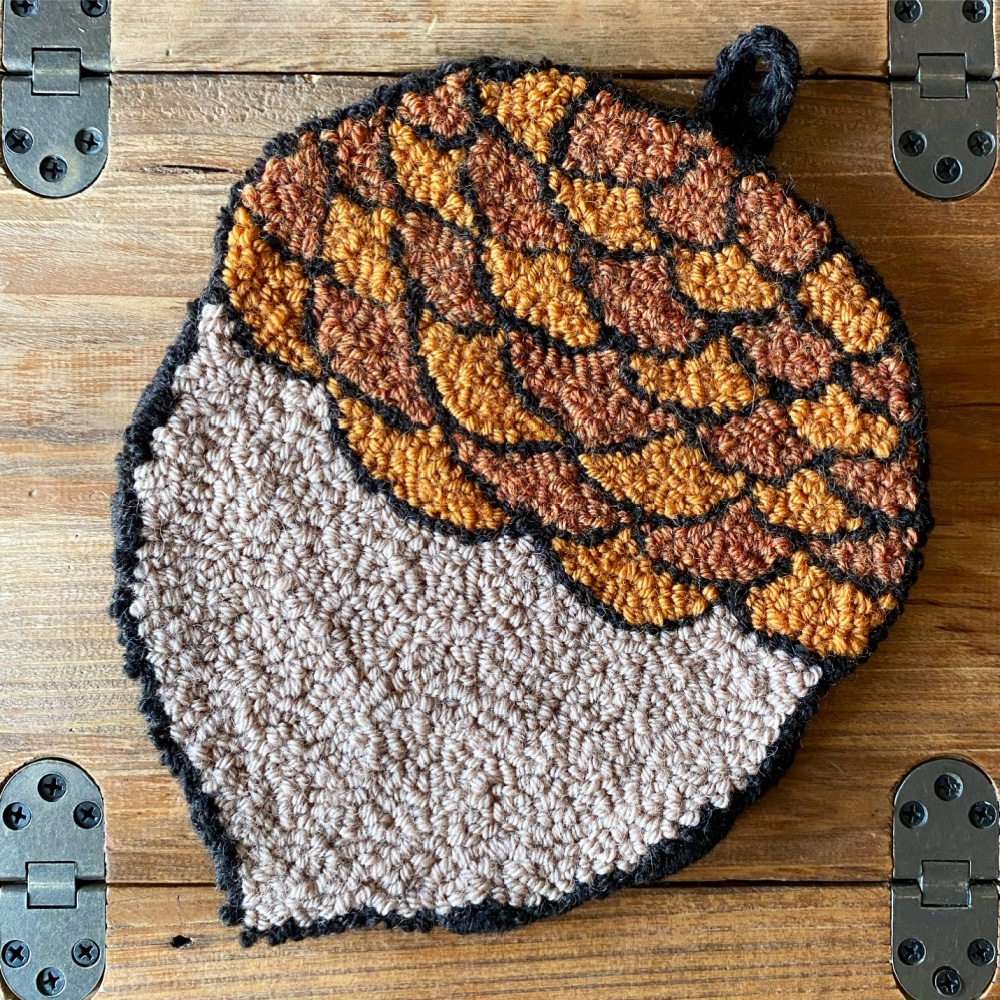 Found: Marching North
Punch Needle Cushion
Like this cushion? Here's a video tutorial!
Found YouTube
Punch Needle Stuffed Animal Walrus
How cute is this?!
Found YouTube
Flowery Punch Needle Project Pattern
Check out this free pattern!
Found Wonderfil
Monstera Punch Needle Pattern
This makes for a terrific gift for the plant lover in your life!
Found Dream A Little Bigger
Blue Bird Punch Pattern
Found Doodle Dogs
Punch Needle Heart Trivet
Adorable! Give this simple project a try! It makes for a great gift!

Found Marching North
DIY Fly Away Quilt Block Punch Needle Tutorial
This is so lovely!
Found Suzy Quilts
Cute Teen Cushion
This is colorful and cute! I love the addition of the tassels!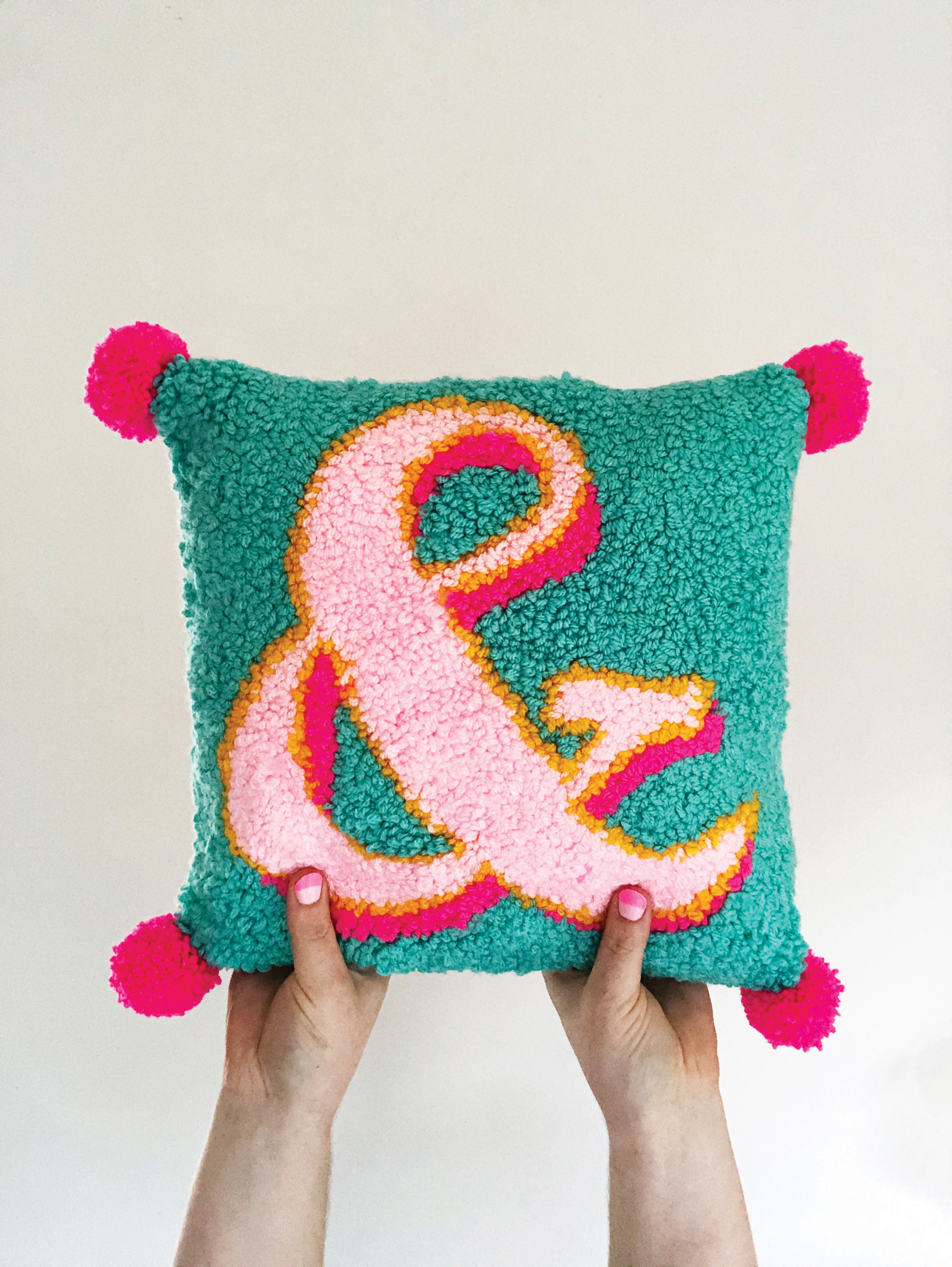 Found House and Home
Punch Needle Walk Through
Do you prefer to see someone walk you through how to do something? Me too! Here is a great video guide to punch needling!
Found YouTube
Cute Animal Patterns for Needle Punching
Here are some free, adorable, printable patterns for cute animals!
Found Tamara's Joy
Palm Frond Punch Needle Pattern
Gorgeous! Why not give it a try?!
Found Dream A Little Bigger
Santa Hat Punch Needle Ornament
Here is an awesome way to make DIY ornaments!
Found Chicken Scratch NY
You May Also Enjoy…
33 Beautiful DIY Feature Mirrors for Your Home
35 Homemade Picture Frames for Your Home
37 Lovely Accent Pillows You Can Make Yourself