Hello, DIYers!
Who else is chomping at the bit to get out the spooky decor?! It's almost the end of September so it is officially spooky season. The last few years have been all about skeleton decor and we expect that this year will be the same! Many of these skeletons have become very affordable, so you never feel bad about ripping them apart and turning them into a fun craft project as well as a very cool piece of Halloween decor. Give some of these fun ideas a try!
Happy crafting!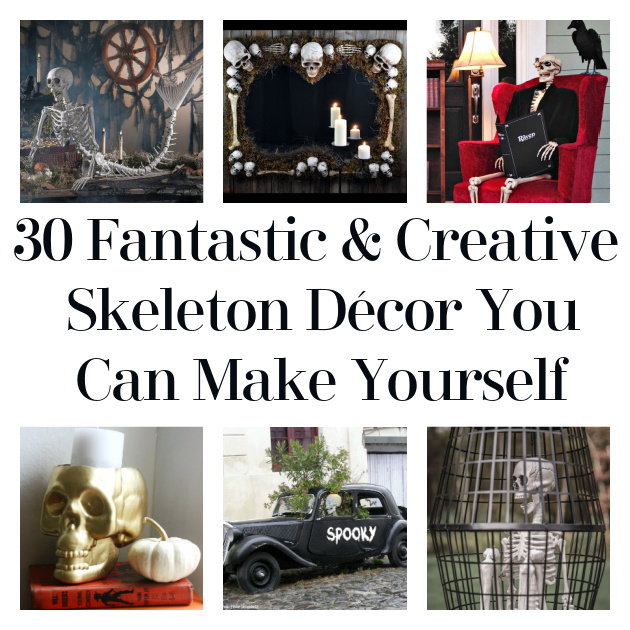 ...
Skeletons Lounging
Everyone enjoys the cooler weather, including these guys!
Found Helpful Homemade
Faux Succulent Planter
How cute is this?!
Found Wildamor
Cloche Bone Display
These are so cool!
Found Earnest Home Co
Skeletons Climbing Up the House
This is a spooky way to decorate outside!
Found Instructables
Skeleton Planter
This is awesome!
Found Diply
Skeleton Hands Halloween Wreath
This is so cute!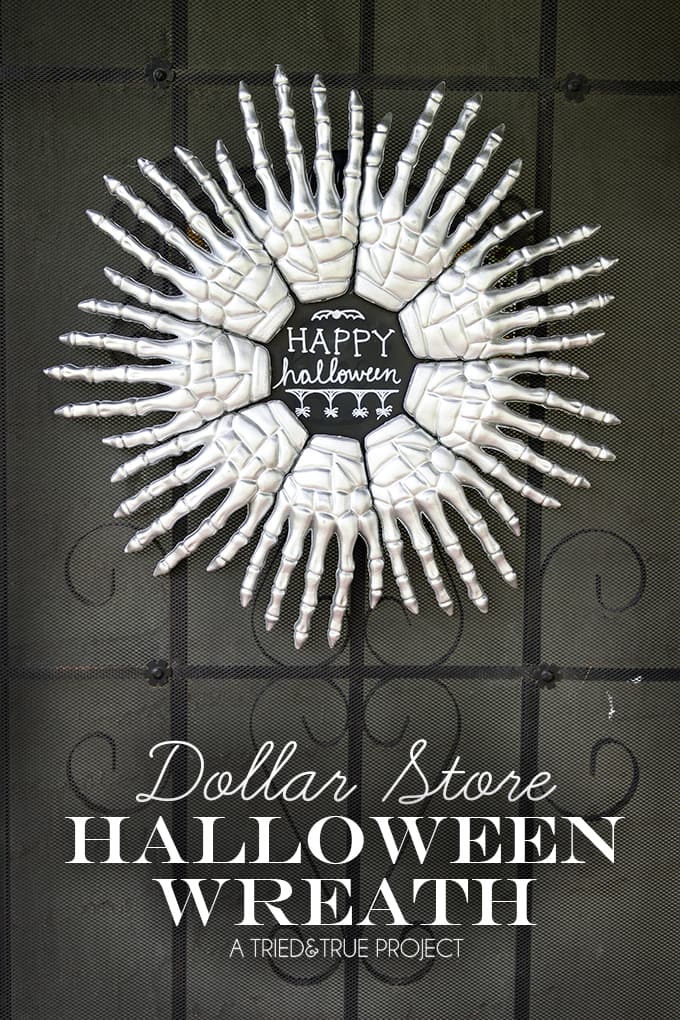 Found Tried and True Blogs
Haunted Skeleton Mirror
This is so fabulous! Try this!
Found YouTube
Skeleton Tablescapes
A little dramatic, but why not?!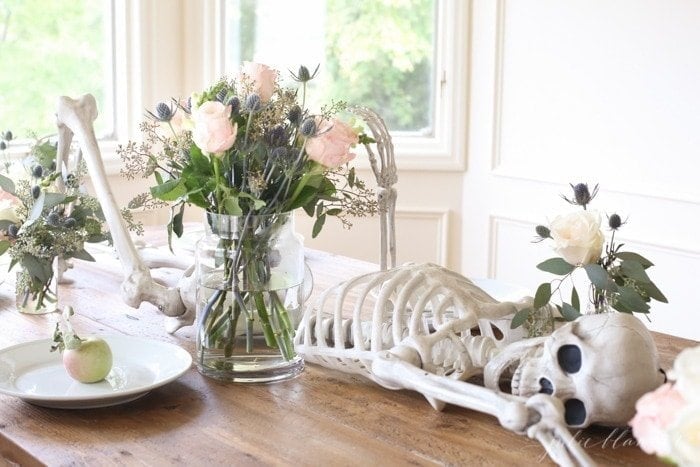 Found Julie Blanner
Spooky Car
If you have an extra car, you can always do something like this in your yard!
Found Always the Holidays
Skeletons Hanging from a Tree
This is seriously spooky!
Found Homely Smart
Homemade Crystal Skull
This is part science experiment/part decor DIY!
Found Eat the Dead
Creepy Skull Chandelier
Ooo! Try this!
Found Crafty in Crosby
DIY Skeleton Flower Planter
This colorful display is simply beautiful!
Found E How
Hanging Cages
This is so brilliant, I love it!
Found Navage Patch
Pose in a Reading Chair
Posing skeletons is so much fun! This is one of my favorites!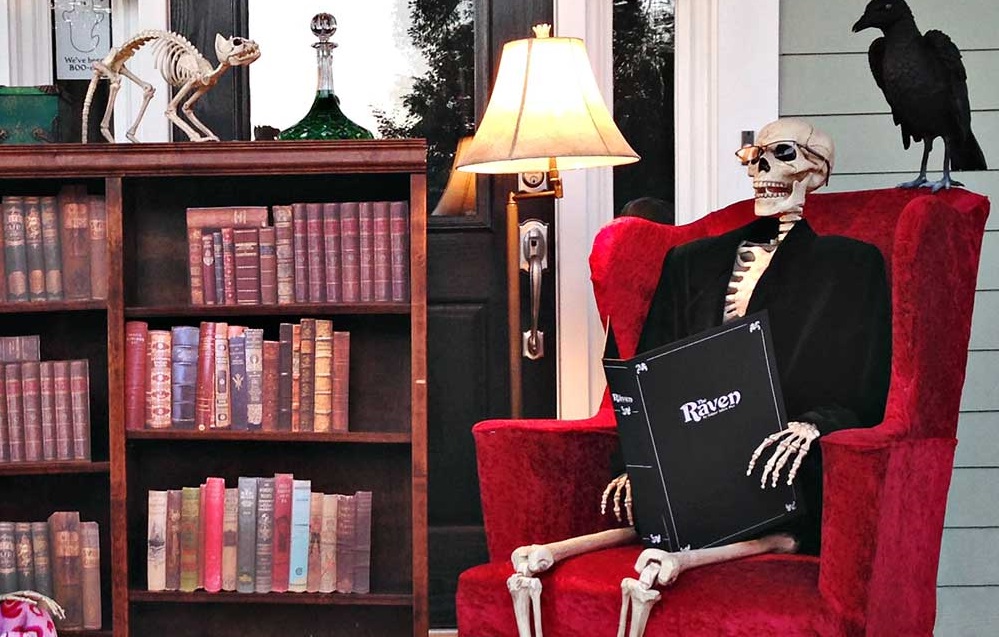 Found Steve Miller
Candle Holder
This is a fabulous way to display candles with a spooky twist!
Found Pretty Life Girls
Mermaid Skeleton
This is amazing!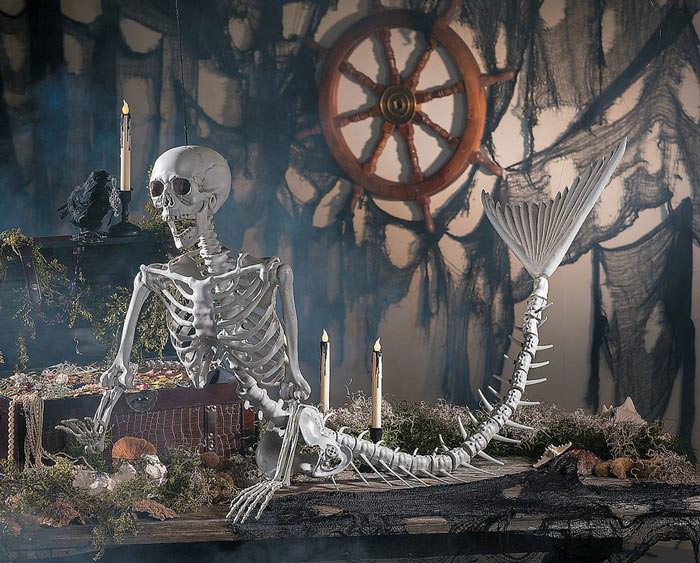 Found Press Print Party
Digging Up Old Bones
This is so creative! Give it a try!
Found Pinterest
Skeleton Charcuterie Boards
Serve this up at your Halloween bash!
Found Totally the Bomb
Dollar Tree Skeleton Decorated Candles
These look simply ghoulish!
Found My Inspiration Corner
DIY Skeleton Sconce
Awesome! Try this project!
Found Rain on a Tin Roof
Skull in a Jar
Don't lose your head… keep it in a jar!
Found DIY Candy
Skeleton Family
Customize your own family of skeletons to look just like yours!
Found Canary Jane
DIY Skeleton Flamingos
Here is a super fun idea, especially if you find lawn flamingos on sale at the end of summer!
Found Megans Island
Skeleton Bubble Bath
Skeletons enjoy luxury too!
Found Holidappy
Skeleton Garland
Fantastic!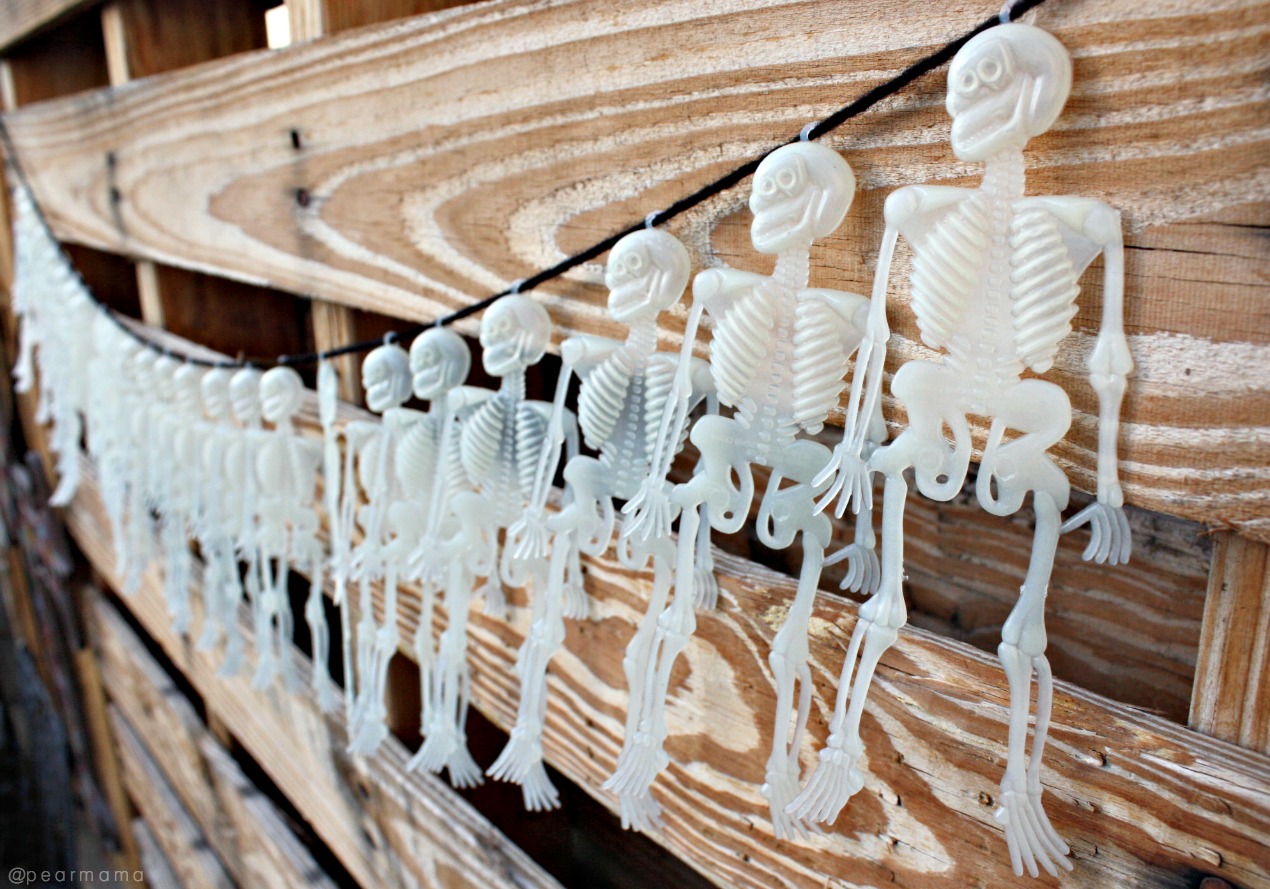 Found Pear Mama
Skeleton Lollipop Holder
This is brilliant!
Found Party Wowzy
Skeleton In a Coffin
Spooky!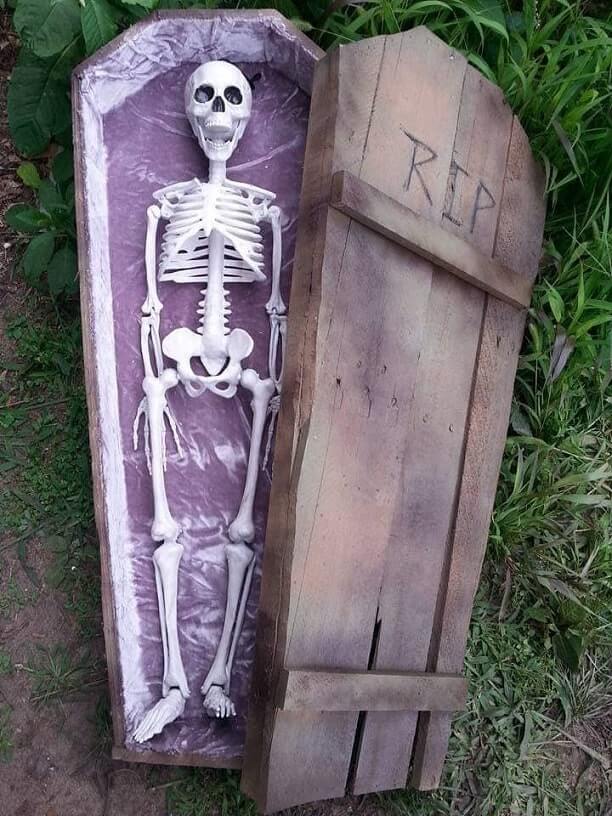 Found Jennifer Colby
Rhinestone Skull Decor
This is so interesting!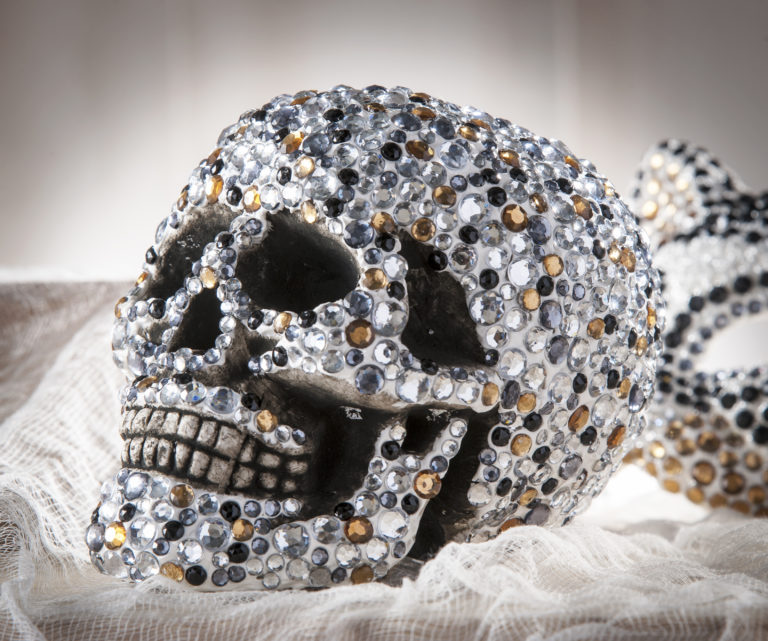 Found Cathie Filian
Medical Experiment Skeleton
This is so witty!
Found Steve Miller
You May Also Enjoy…
33 Seriously Spooky Witchy Halloween Projects
43 Funny and Weird Halloween Costumes You can Make Yourself!
33 Spooky Treats to Make for Your Halloween Party
33 Fantastic DIY Marvel Costumes for Halloween
40 Gothic Halloween DIYs for a Dark Aesthetic
33 Halloween Costumes for Your Pets in 2021!
33 Halloween Candy Buckets that you Can Make Yourself!