Hello, DIYers!
Halloween is coming up! And this year people have gotten a lot more comfortable with the idea of going out! So obviously you will want to make a major splash! Whether you are attending your Halloween event solo, as a couple, or as a squad, there are plenty of ways to make your own costumes with a little bit of creativity. Even if you're short on time, you can make something seriously funny and interesting the same day that you have to head out to the party! Get inspired with these funky and fun costume ideas!
Happy crafting!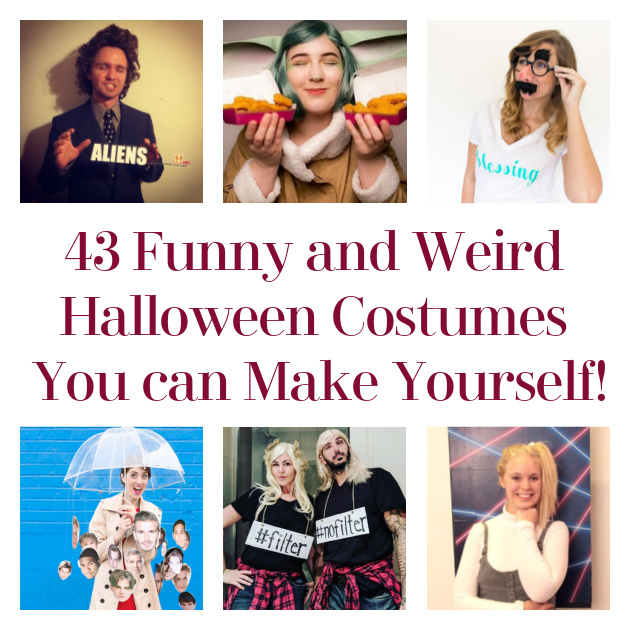 She Sells Seashells Down By The Seashore Costume
"Hey, kids! Wanna buy some shells?"
Found The House that Lars Built
Angry Arthur Meme
Meme yourself by dressing as Arthur and highlighting your fist with something witty!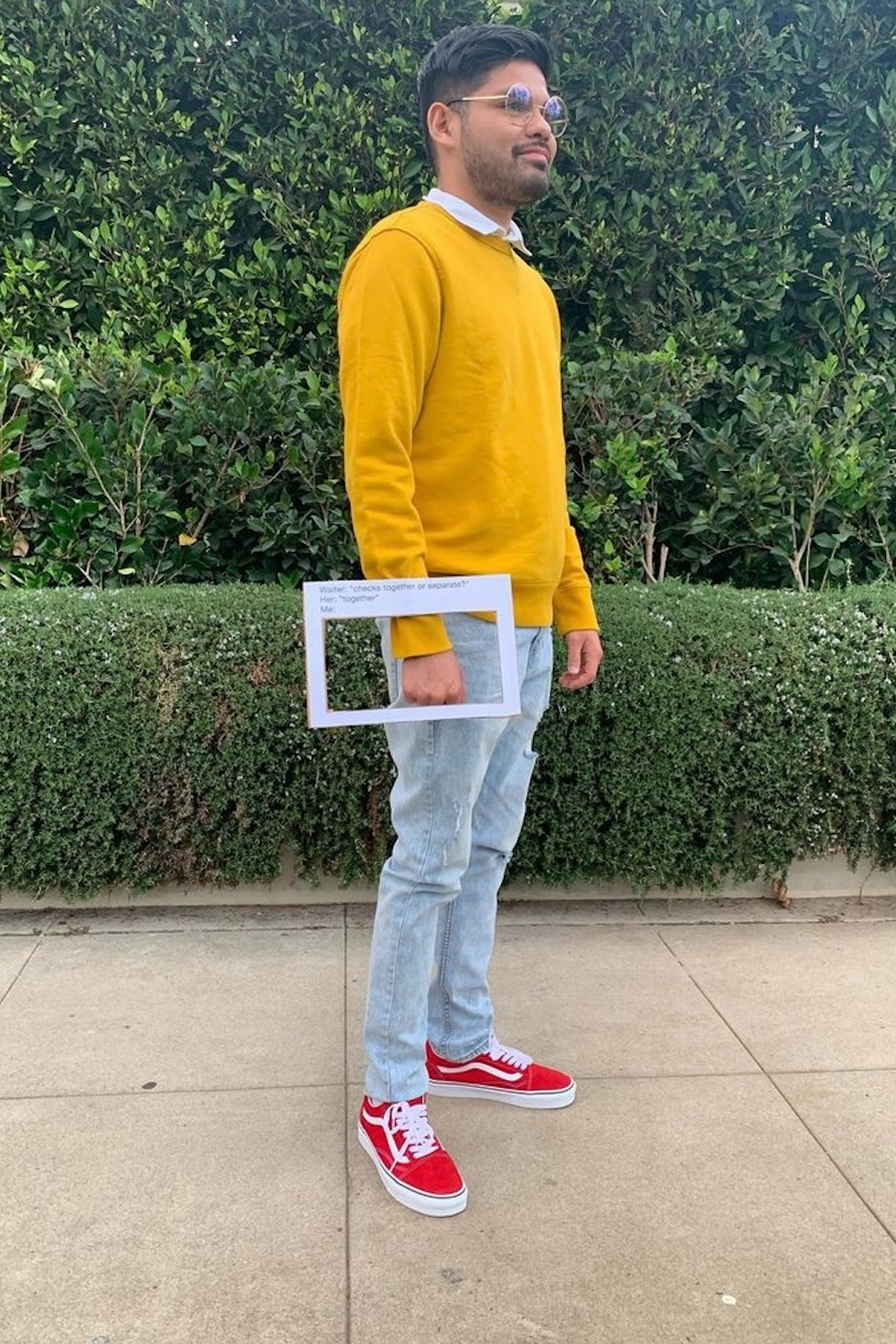 Found Good Housekeeping
Cereal Bowl Costume
You'll be everyone's favorite dish at the party!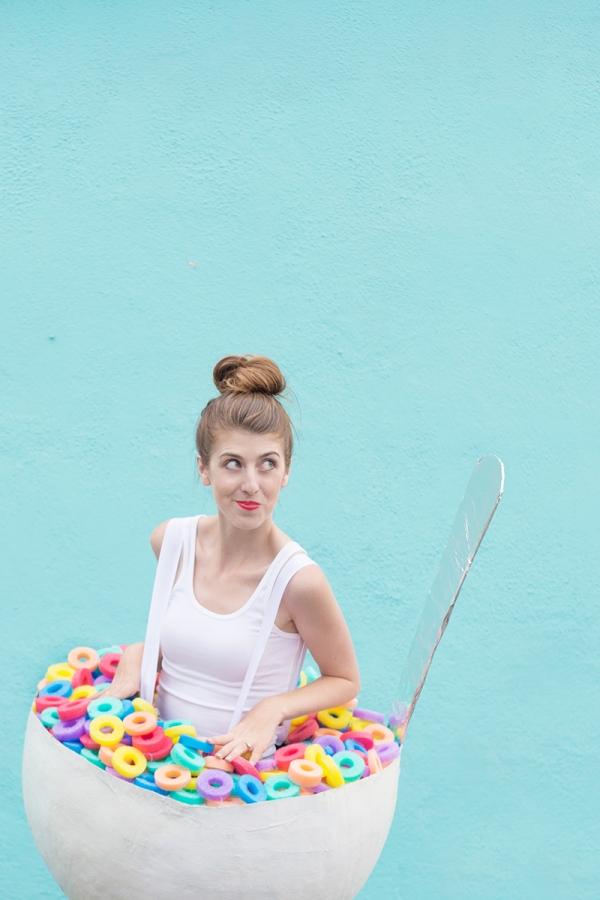 Found Studio DIY
Golden Girls Squad
Do you have a girl squad that is worth thanking for being a friend?!
Found A Beautiful Mess
Gumball Machine Halloween Costume
This is so cute and easy to make yourself!
Found Life Unsweetend
Life Gives You Lemons
Need a simple but cute costume? Throw on a cute dress, a name tag, and grab a basket full of lemons!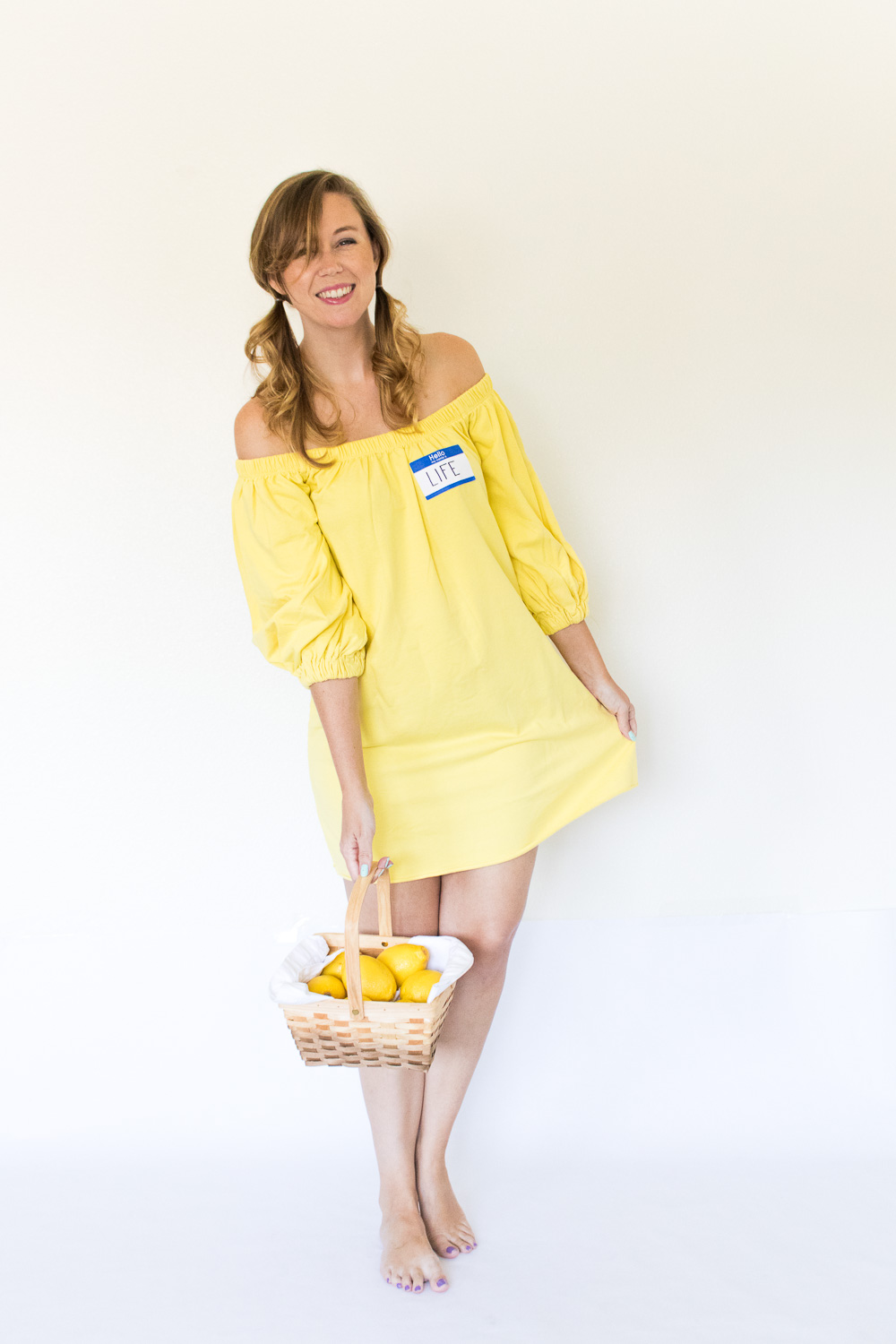 Found Club Crafted
Easy Bake Oven
You can be walking nostalgia this Halloween!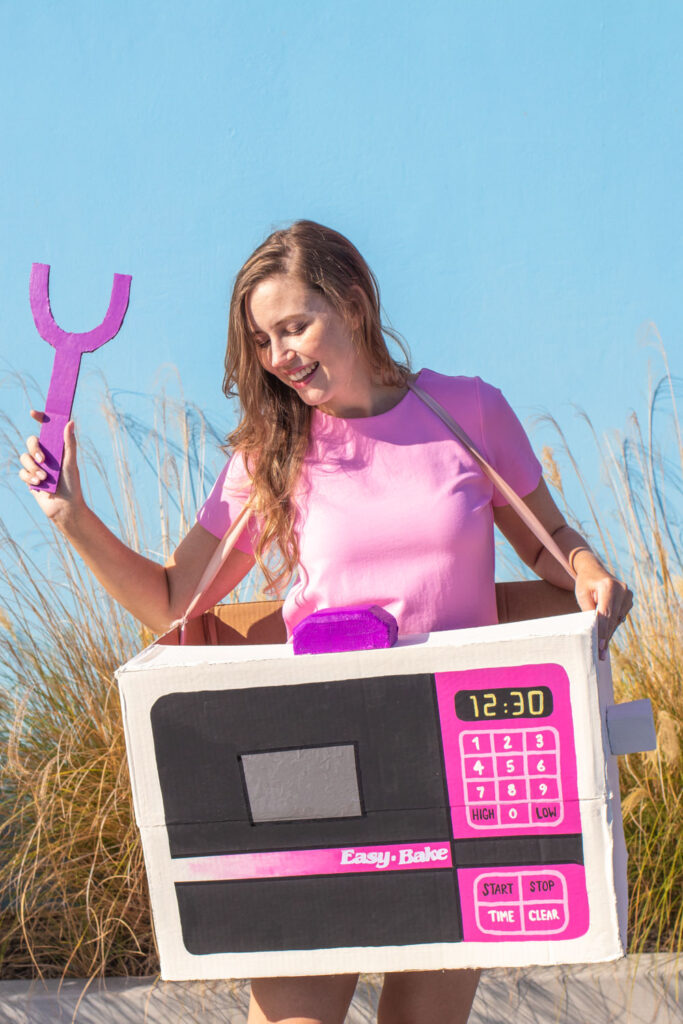 Found Club Crafted
Wood Chuck
How much wood would a woodchuck chuck if a wood chuck could chuck wood?
Found The House that Lars Built
Holy Guacamole
Turn this fantastic expression into a Halloween costume!
Found Costume Works
#2 Pencil Costume
Show off the fact that you're sharp with this pencil costume!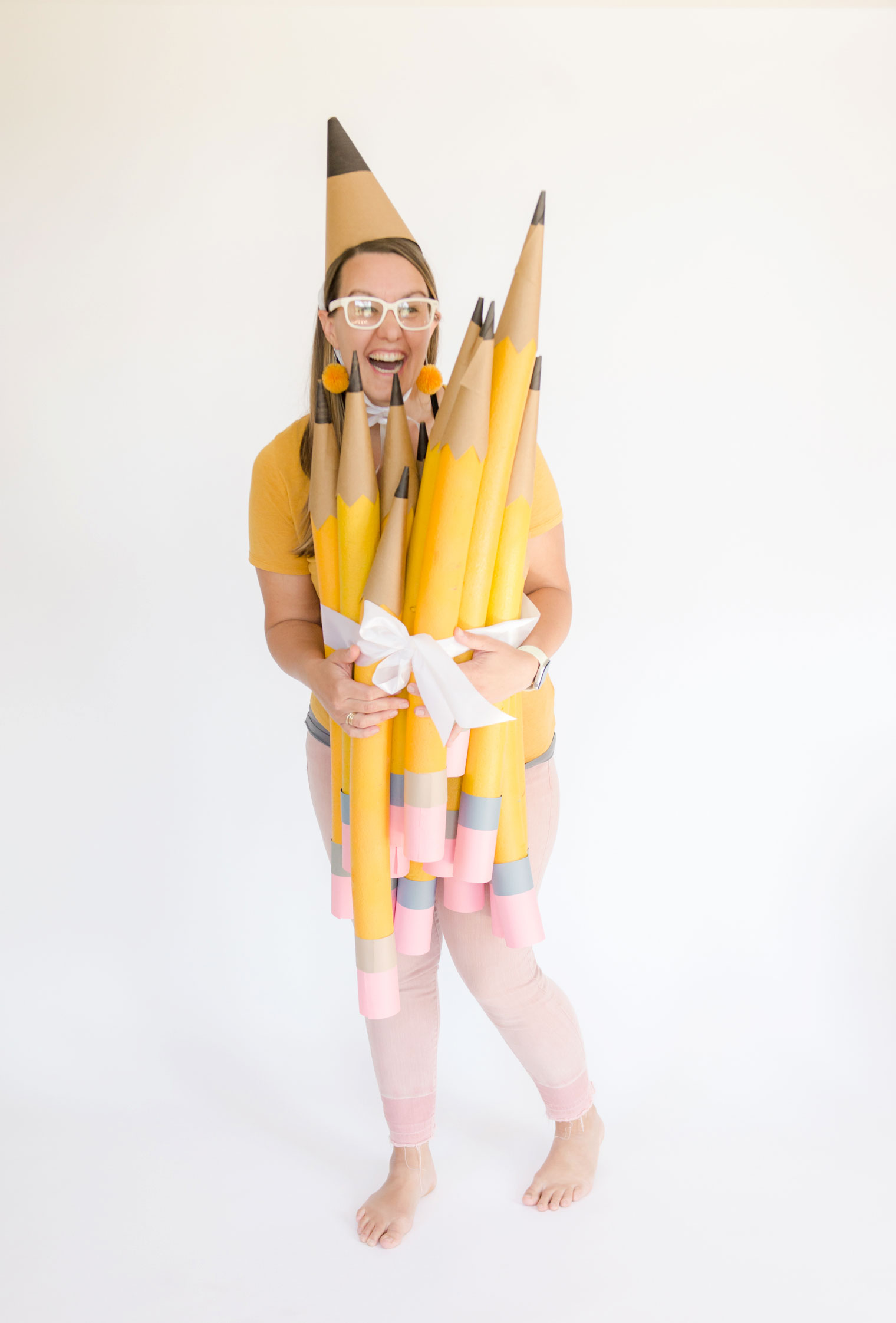 Found Oh Yay Studio
Baby Yoda, Chicken Nuggies
Everyone knows that Baby Yoda loves nuggies!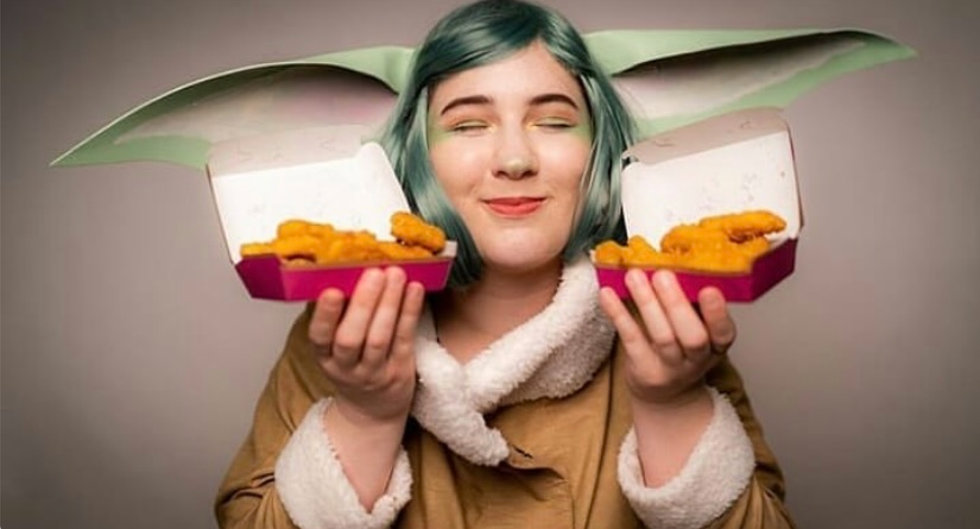 Found Good Housekeeping
Shower Loofa
Who doesn't love an excuse to blow bubbles?!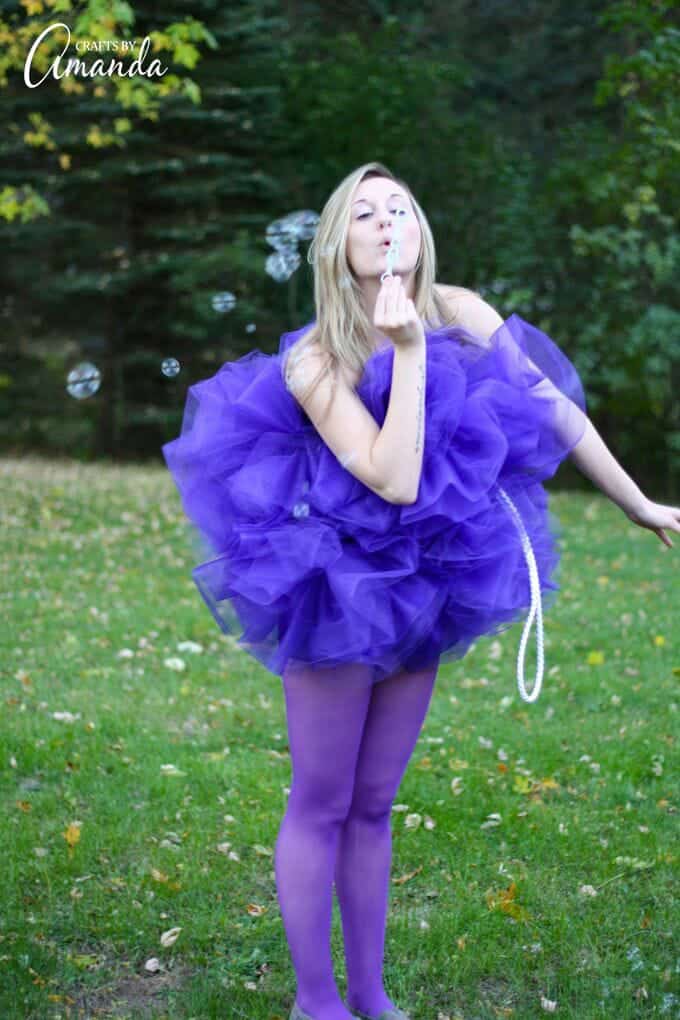 Found Crafts By Amanda
Raining Men
Who doesn't want to be surrounded by cute guys at the Halloween party?!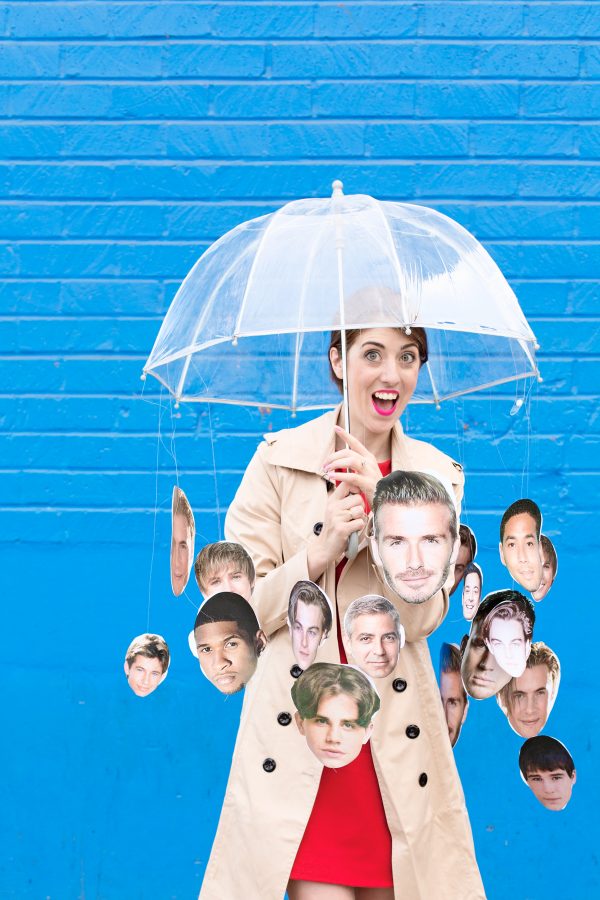 Found Studio DIY
Instagram Filter Costume
Show off your beautiful face with a real-life filter!
Taco Belle
This is a cute and punny costume!
The Princess Bride Costumes
Make it a family costume!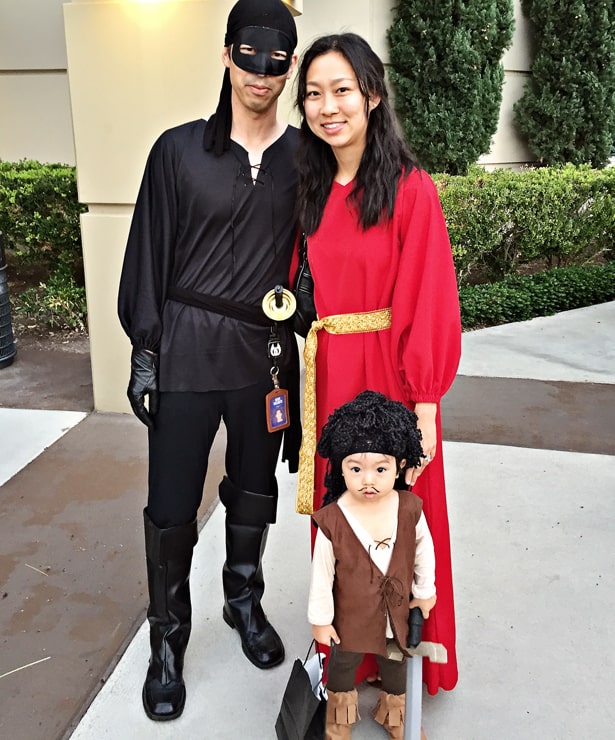 Found Hello Wonderful
Pom Pom Costume
Fluffy, colorful, and cute!
Found The Neon Tea Party
Kimmy Schmidt
Make a game out of this one! Pull fun quotes from the show and use them as often as possible! 'Cause females are strong as hell!
Found Brit + Co
Fuzzy Dice Couples Costume
Looking for a great couples costume?!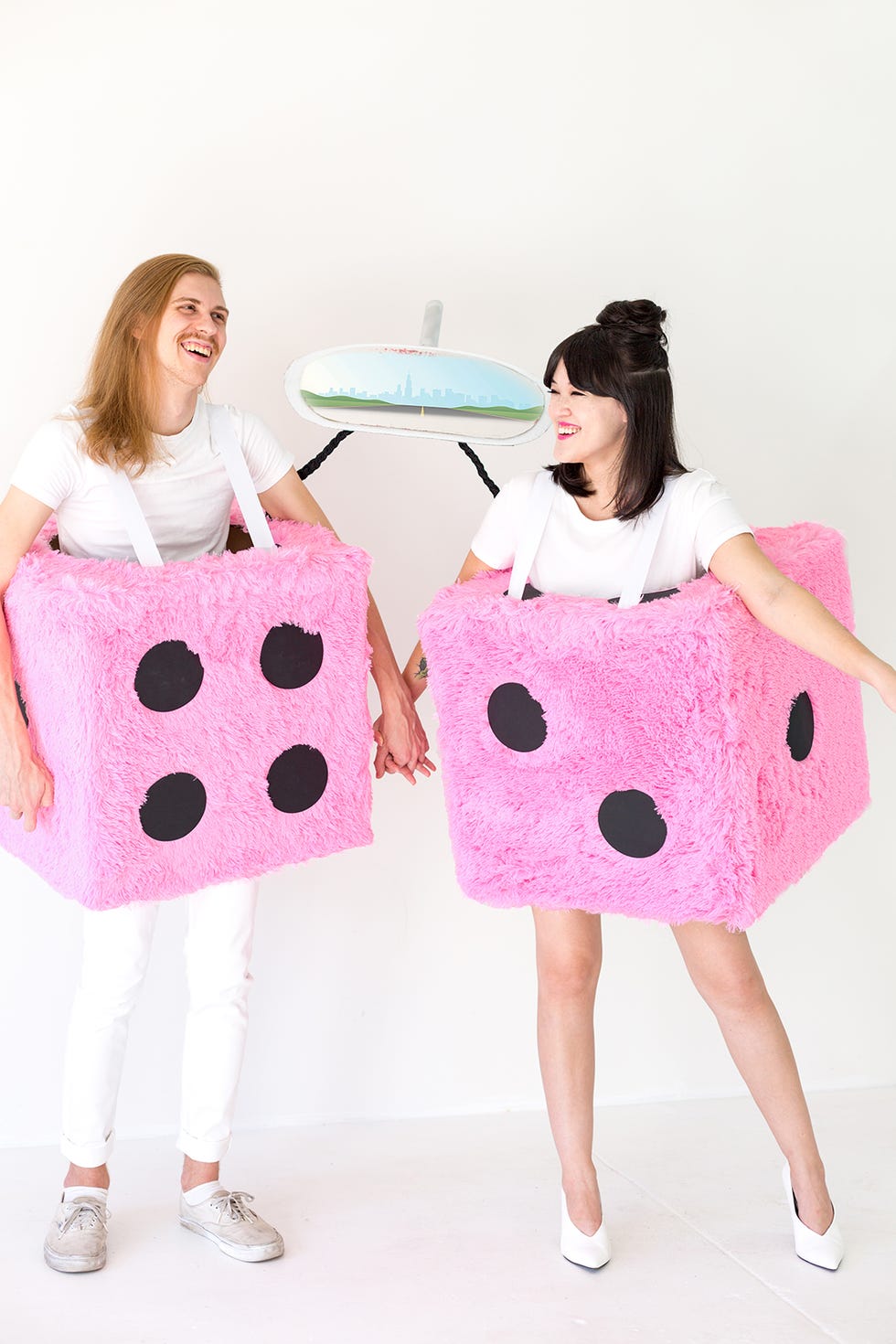 Found Aww Sam
Picnic Blanket Costume
Bonus points if you dress your child or pet up like an ant!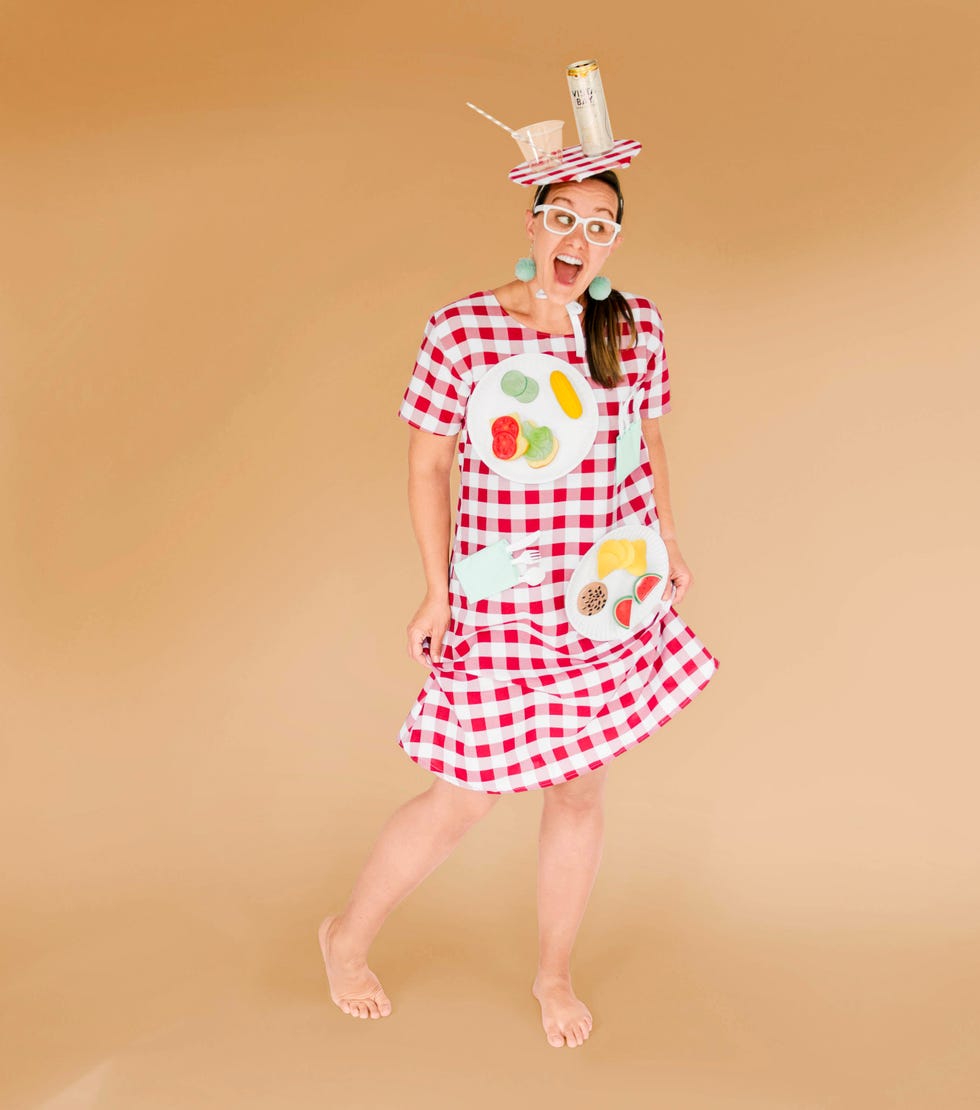 Found Oh Yay Studio
Blessings in Disguise
This is quick, easy, and witty!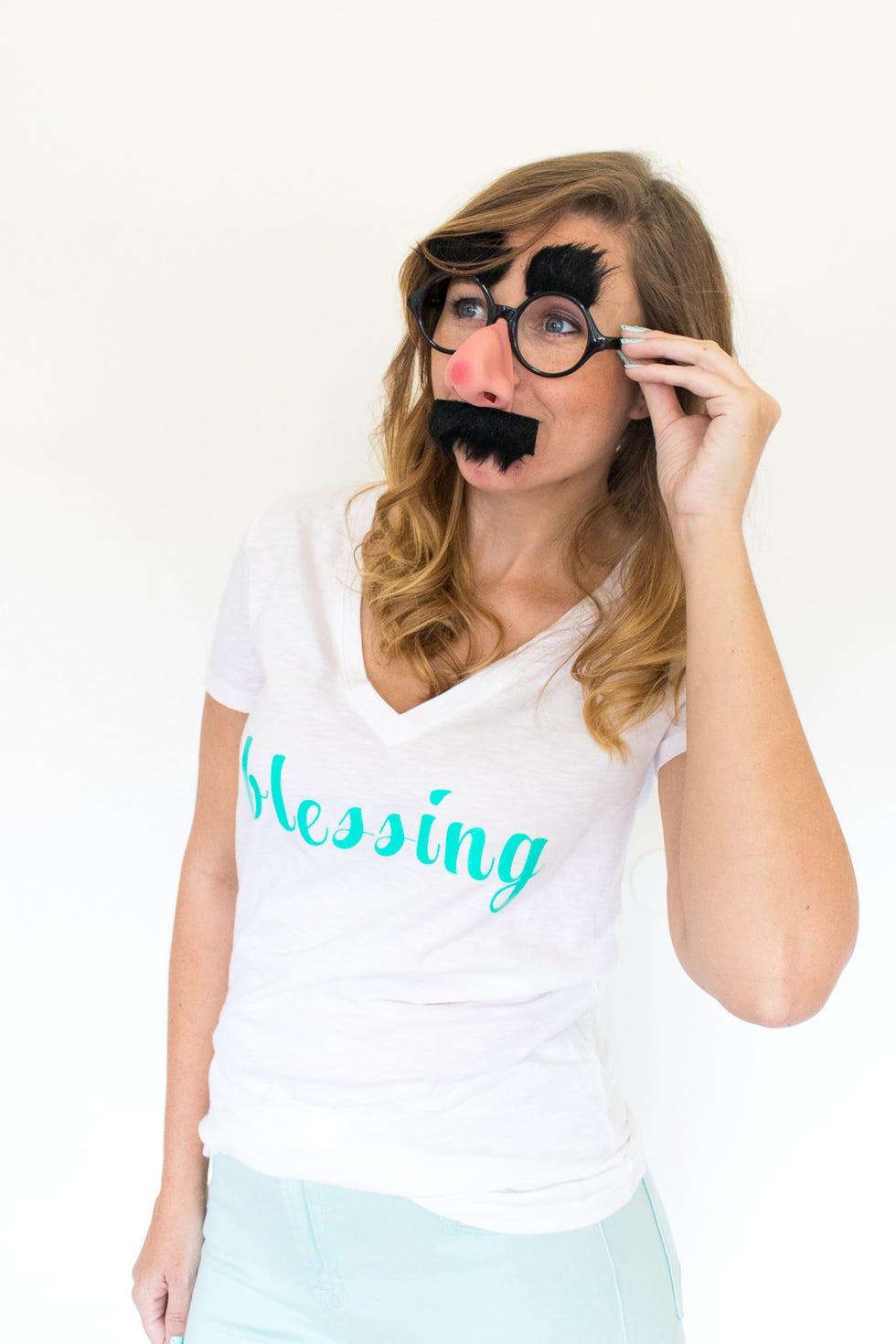 Found Club Crafted
DIY Photo Strip Frame
Is it just an excuse to make funny faces at people all night? So what if it is?!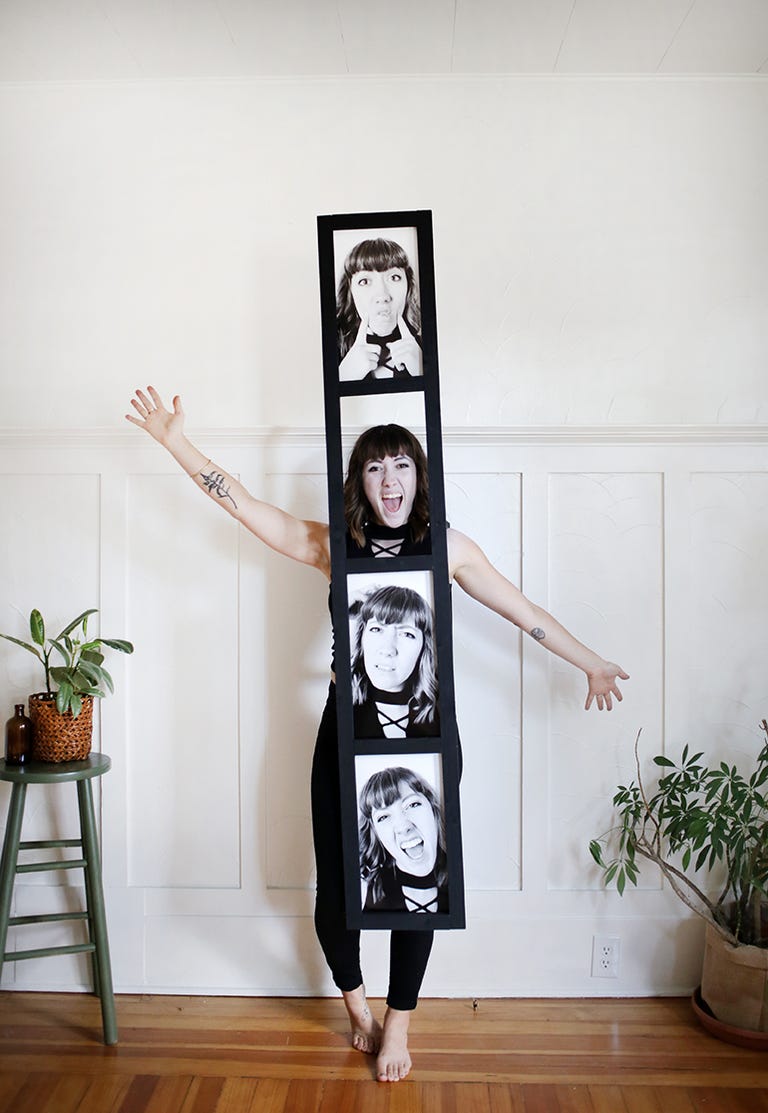 Found The MerryThought
Mr. and Mrs. Potato Head
Or Mrs. and Mrs. or Mr. and Mr. You can be any combination of potato heads that you want!
Found Inspiration Made Simple
Starbucks Frappuccino
If you can't get enough Starbucks this costume is for you!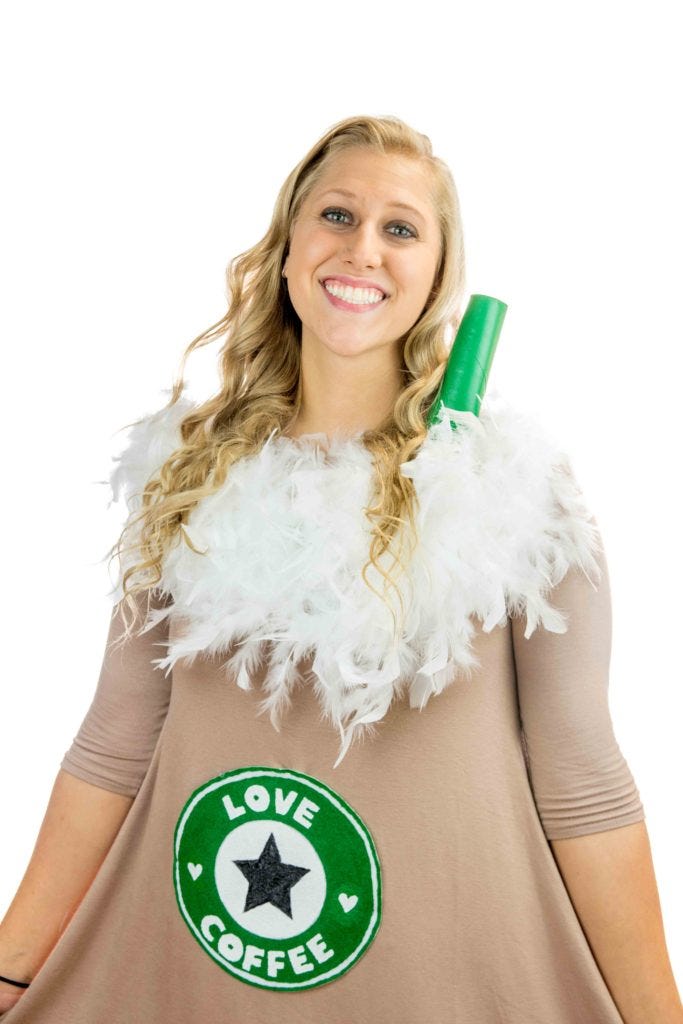 Found A Little Craft in Your Day
Cassette Tape Costume
Why not be a throwback this Halloween?!
Found Creating Really Awesome Fun Things
Cool Cucumber
It doesn't get any cooler than this!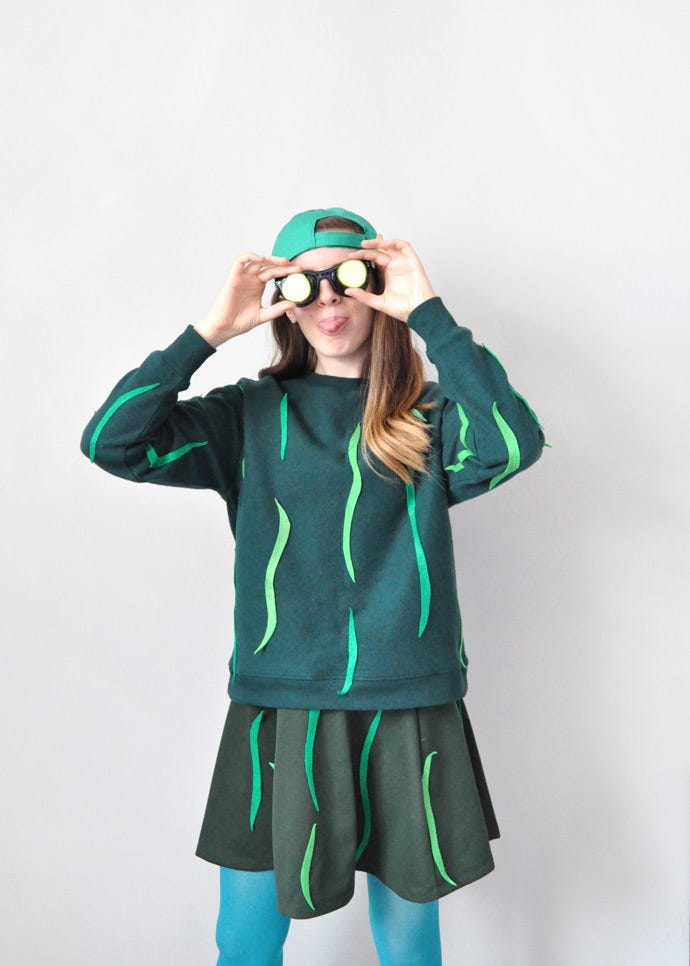 Found Handmade Charlotte
Filter/No Filter Couples Costume
I love the touch of the classic glittering halo!
Found Creating Really Awesome Fun Things
Barbie in a Box
This is just one Barbie idea! Really you can pick any Barbie theme to put in a Barbie box!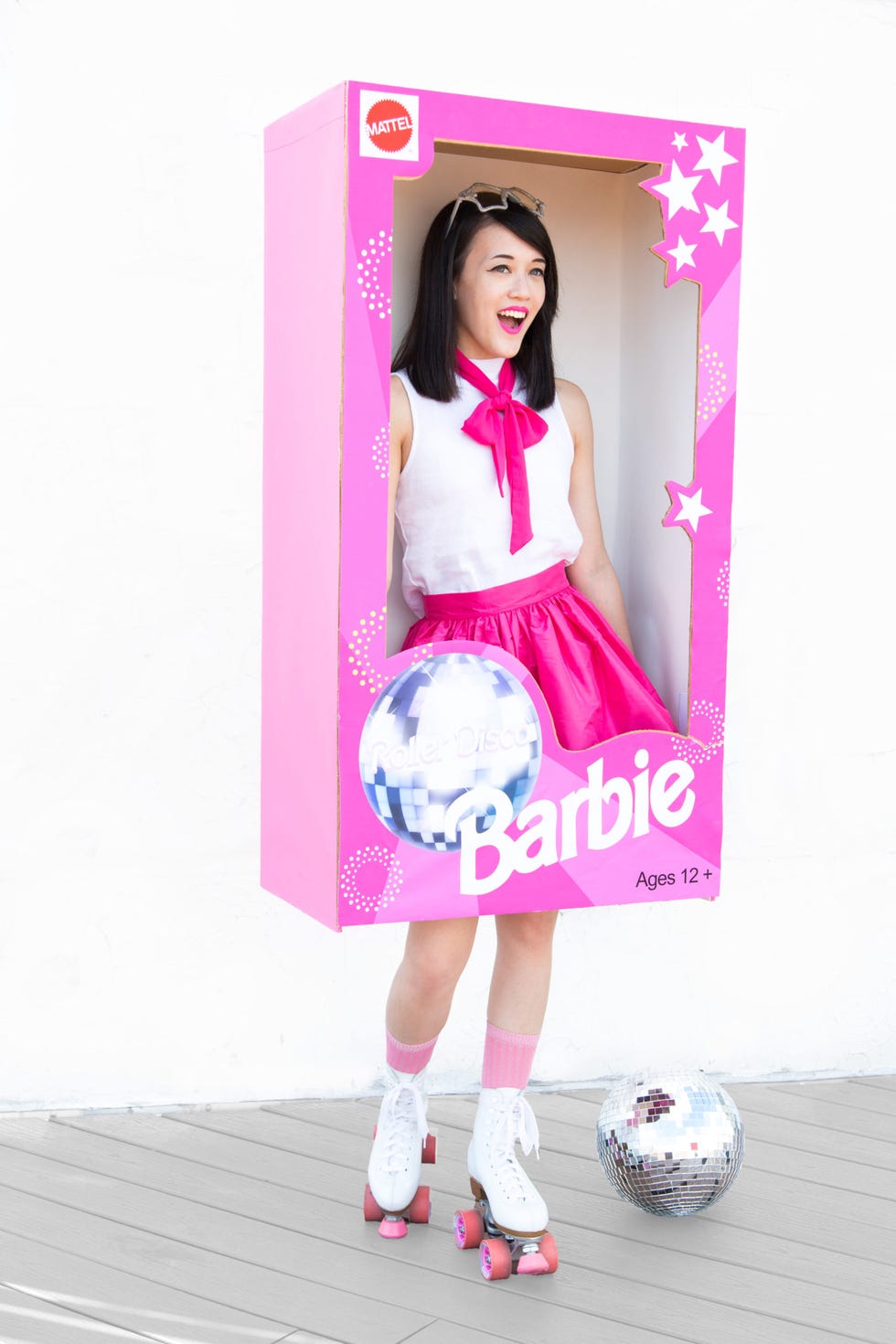 Found Aww Sam
Dunkin Donuts
Everyone loves Dunkin!
Found CoolestHomemadeCostumes
Operation
For the couple who isn't afraid to play doctor!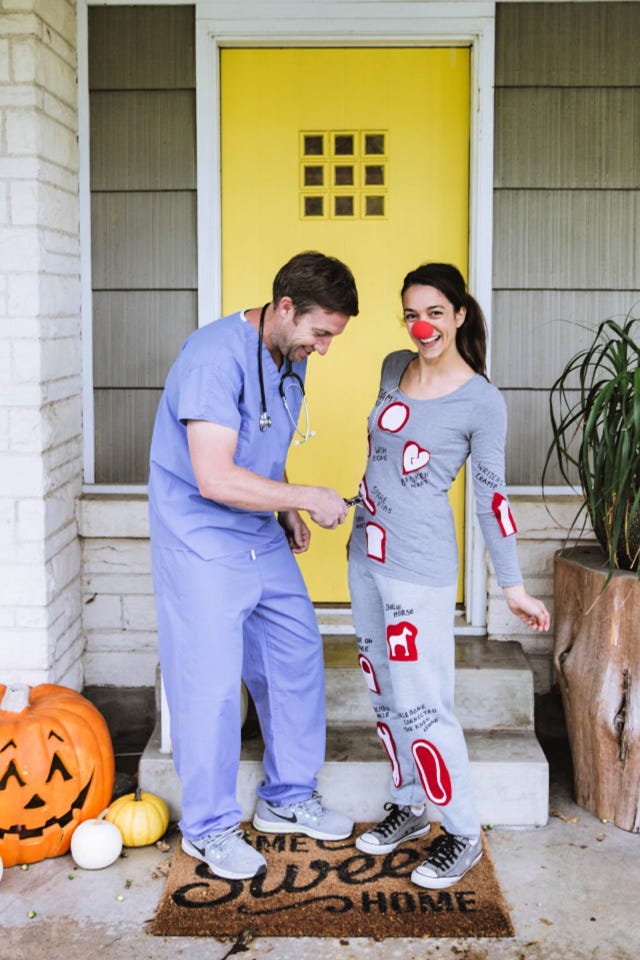 Found C.R.A.F.T
Carnival Games
Be the life of the party as this delightful and fun carnival game!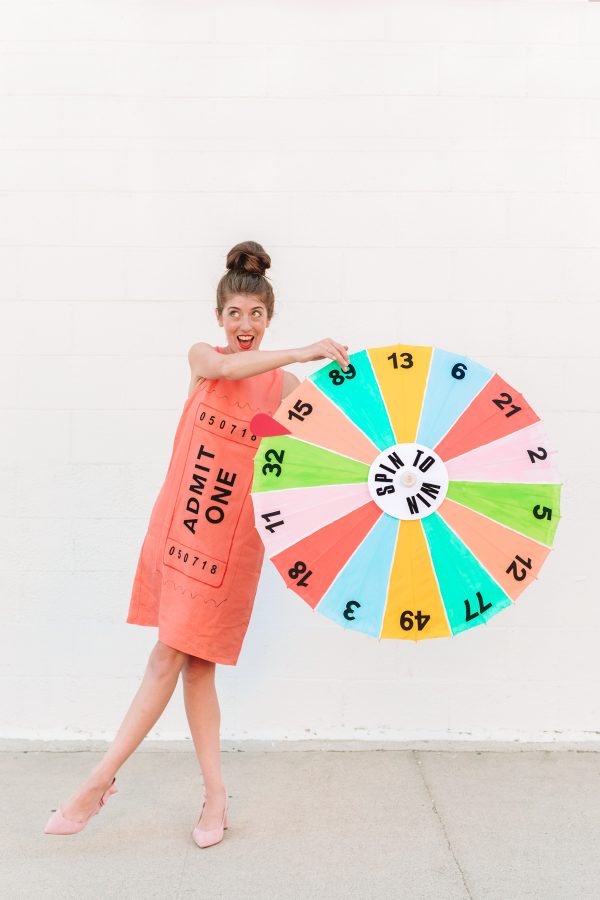 Found Studio DIY
Shades of Grey
Life isn't all black and white!
Found Tantaluran
Peter Piper
Picked a peck of pickled peppers!
Found The House that Lars Built
Piñata
This piñata hits back!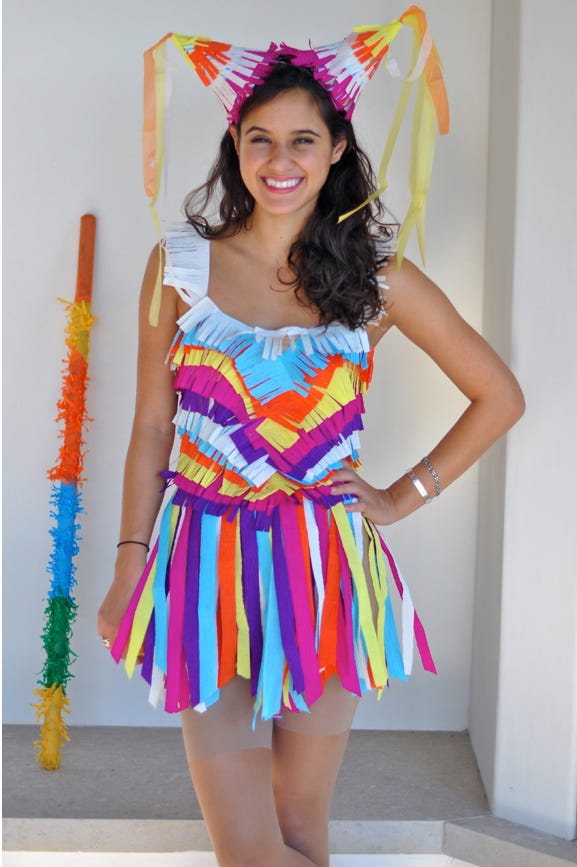 Found Camille Styles
Essential Oils
If you sell essential oils this would be a completely adorable costume!
Found A Beautiful Mess
Embarrassing School Portrait
Strike a pose all night long against this nostalgic backdrop!
Found Instructables:kazmataz
Bubble Bath Costume
This is so cute for kids or adults! Bonus points if you can make the costume blow bubbles out at a crowd!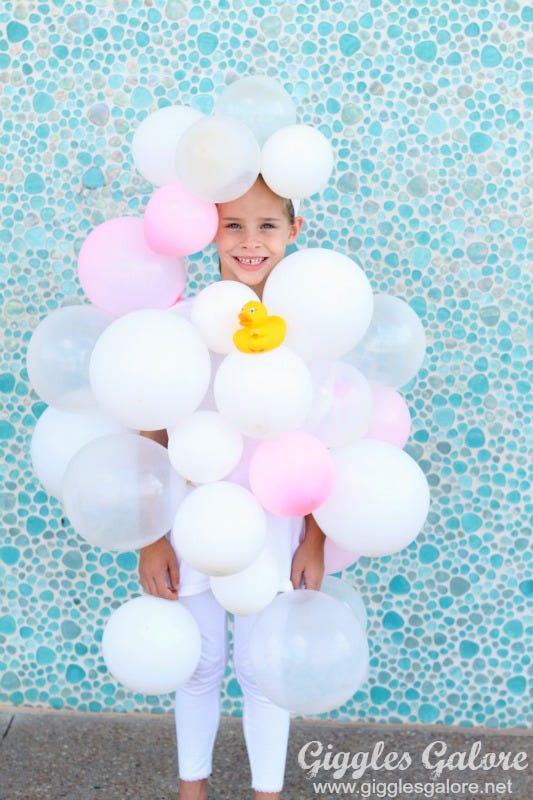 Found Giggles Galore
Ginger Bread Man
If you've got the look and the sense of humor, why not give this one a try?!
Found Imgur:TheDaftPunk
Mean Girls Costume
Everyone knows this costume. I'm a Mouse… duh!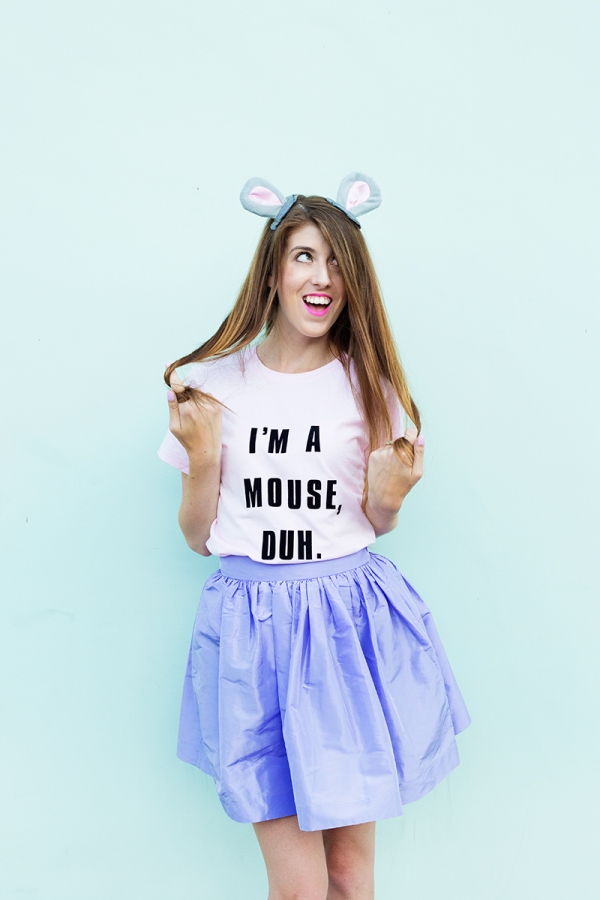 Found Studio DIY
Smarty Pants
Quick, easy, and just witty enough!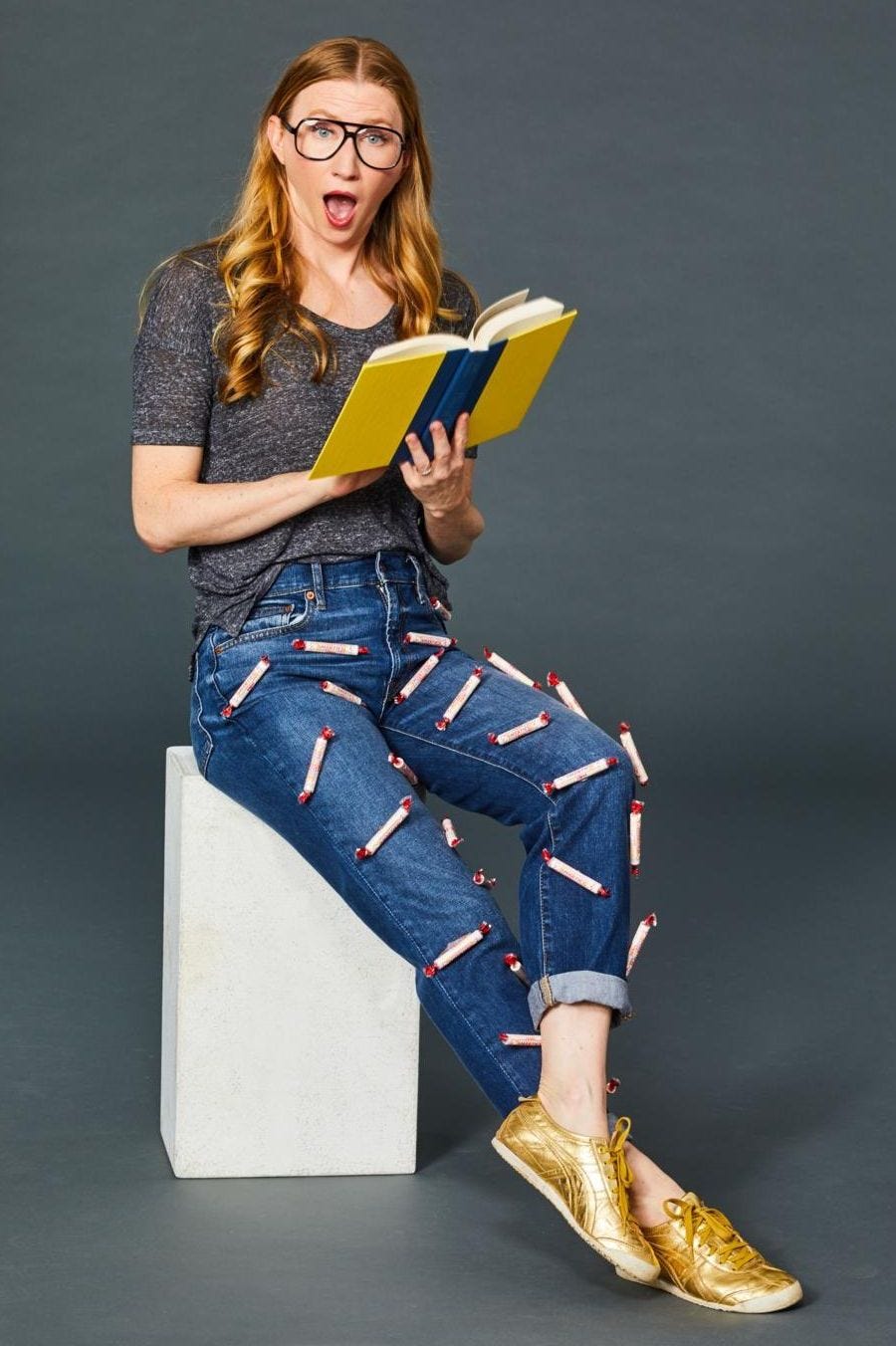 Found Good Housekeeping
Chuckie from Rugrats
Make the room feel ALL of the nostalgia!
Found Brit + Co
The History Channel Guy (Giorgio A. Tsoukalos)
Picture this! A couples costume with the other person being an alien!
Found Imgur:fireworks
Flanders
Get your Simpsons on!
Found Imgur:Tubbsie
You May Also Enjoy…
33 Spooky Treats to Make for Your Halloween Party
33 Fantastic DIY Marvel Costumes for Halloween
40 Gothic Halloween DIYs for a Dark Aesthetic
35 Spooky Halloween DIYs for Kids
40 Adorable DIY Pet Costume Ideas for Halloween