Hello, DIYers!
Who else is excited to get their hands in the dirt?! There's something so refreshing and wonderful to plant seeds and tend to your garden. Whether you are growing vegetables or herbs, it can also be helpful to place markers to help you identify your seeds as they grow. You can even label your other plants and flowers if you want to show them off to visitors. These labels are so easy to make and they look so charming! Give them a try!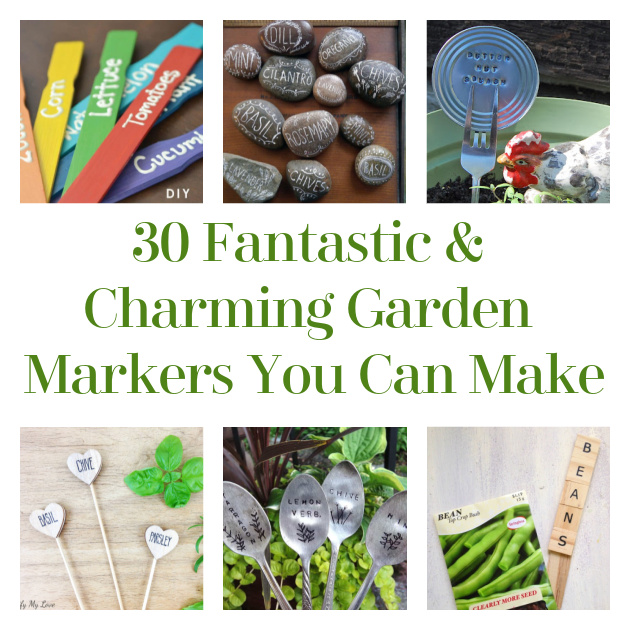 Wooden Spoon Garden Markers
Get crafty by making these wonderful wooden spoon markers for your garden!
...
Found Repeat Crafter Me
Terra-Cotta Pot Labels
Do you have broken pots? Try this!
Found Hardly Housewives
Scrabble Garden Markers
Use scrabble tiles to label your plants!
Found The Homespun Hydrangea
Painted Vegetable Garden Rocks
Pick stones that look like the vegetables you are planting and make these!
Found Adventure in a Box
Brick Garden Labels
This is simple, but it looks so charming among your garden!
Found Simple Details Blog
Wood Slice Garden Markers
These wood slices are so cute!
Found Salvage Sister and Mister
Cork Garden Marker
So cute!
Found Sweet Home Staging Design
Antique Spoon Markers
Arent these so gorgeous!?
Found Artsy VaVa
DIY Inlay Garden Markers
These look great!
Found Houseful of Homemade
Recycled Can Lid Plant Markers
These are so cute and it's a great way to upcycle items!
Mini Terra-Cotta Pot Markers
So cute!
Paint Stick Garden Markers
Paint sticks make the perfect and cost effective garden markers!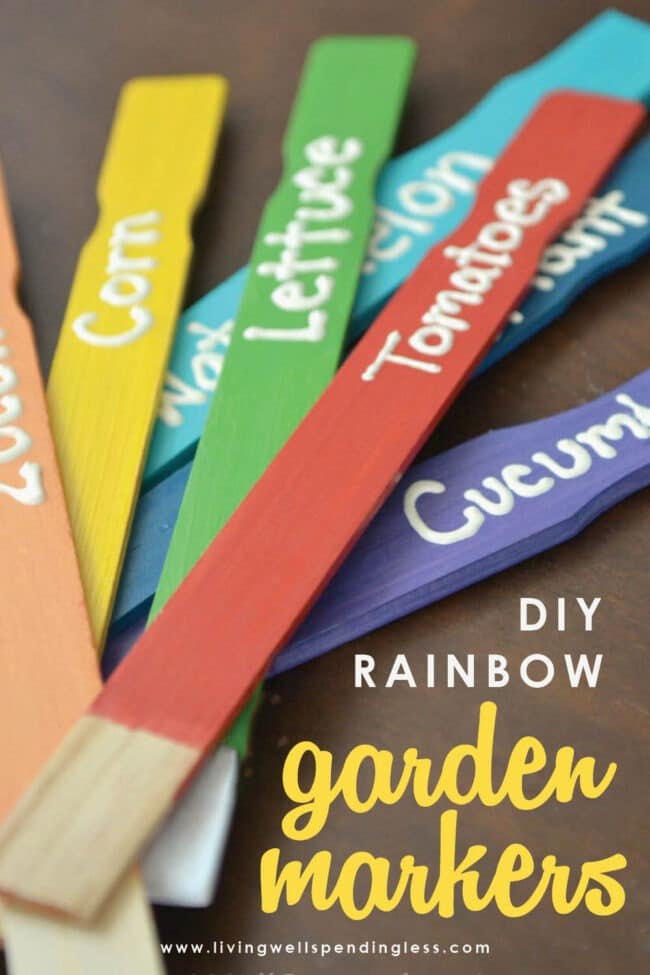 Weatherproof Plant Markers
These are perfect for the outdoor gardens!
Wooden Stake Garden Markers
Find and make these perfect garden stakes!
DIY Glass Pebble Plant Stakes
So cute!
Found Craft Bits
DIY Dinosaur Garden Markers
This is so cute! Just make sure a little one doesn't wander off with them!
Found Totally the Bomb
Aluminum Duct Tape Garden Marker
This is great and so easy to make!
Found Aunt Peaches
Plastic Spoon Garden Markers
Colored plastic spoons all decked out make for fantastic garden markers!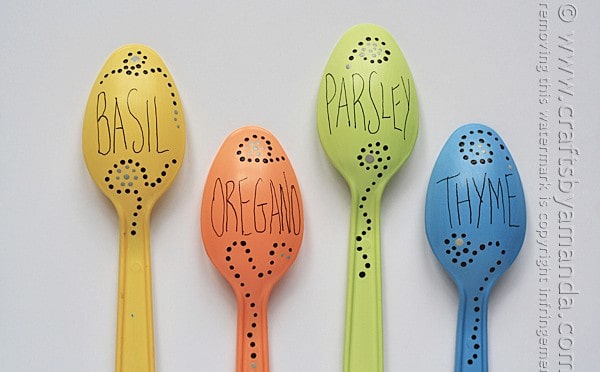 Found Crafts By Amanda
Wooden Heart Garden Markers
This is super cute!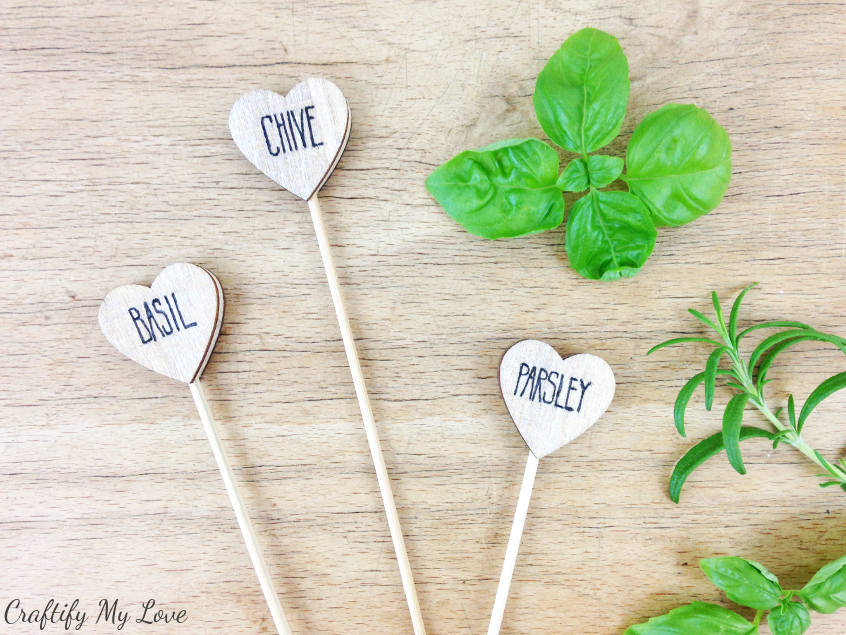 Found Craftify My Love
Clay Garden Markers
Polymer clay makes for great garden markers!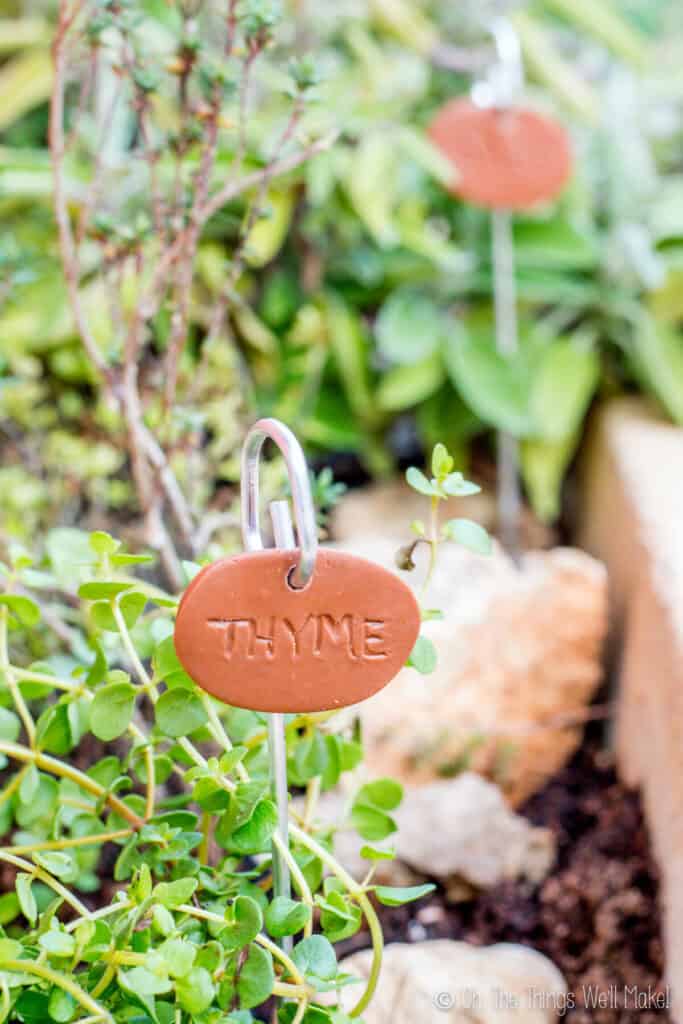 Found Oh The Thing's We'll Make
Wooden Garden Markers
These are adorable!
Found Michele Made Me
River Rock Garden Markers
These are cute and so easy to make!
Found Pinterest
Stamped Clay Markers
Use any shaped cookie cutters that you like!
Found Say Yes
Clothespin Garden Markers
It doesn't get any easier than this!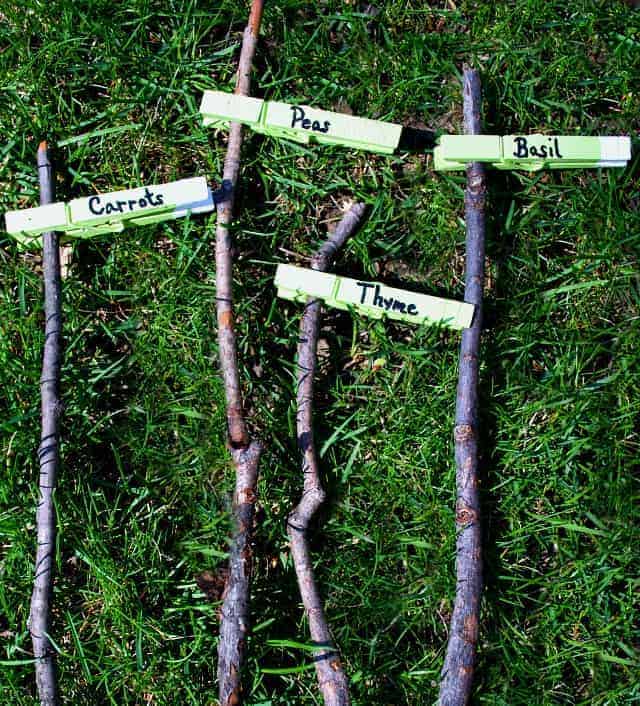 Found Chatfield Court
Glass Jar Markers
Wonderful! This is perfect if you have a bunch of glass to upcycle!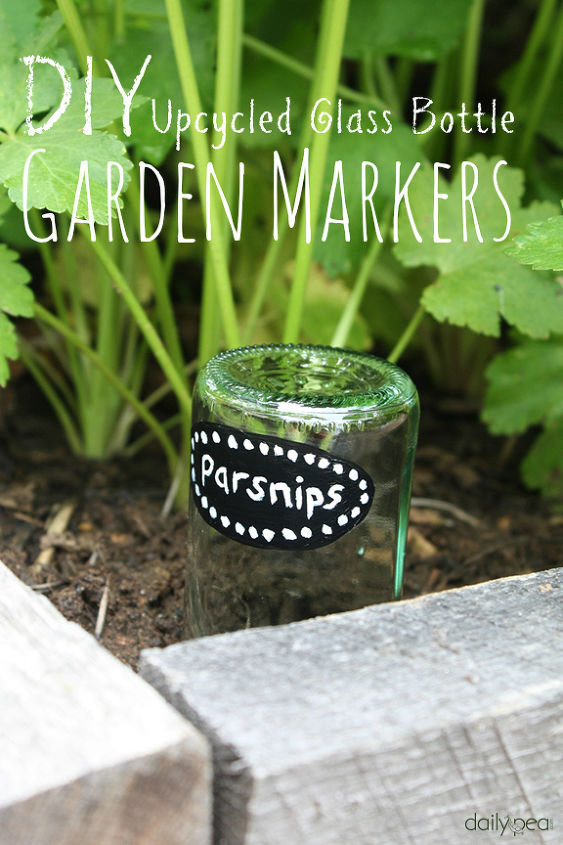 Found HomeTalk
Printable Garden Markers
These are great!
Found Create Craft Love
Hanging Wooden Garden Markers
Here is another version of the hanging garden markers!
Found At the Picket Fence
Verticle Cork Herb Markers
Wine corks really are perfect for this. Maybe you'll prefer them vertical as opposed to horizontal!
Found Shine Your Light Blog
Popsicle Stick Garden Markers
So cute and easy to do!
Found A Mom's Take
Black Pebble Markers
Cute!
Found Craft and Creativity
You May Also Enjoy…
31 Beautiful DIY Water Features for Your Garden