Hello, DIYers!
Having pictures displayed around the house is a fabulous way to keep your home looking cozy and warm while displaying the things and people that you love! Here are some interesting and creative ways that you can display your photos to create something beautiful and fun! Give them a try!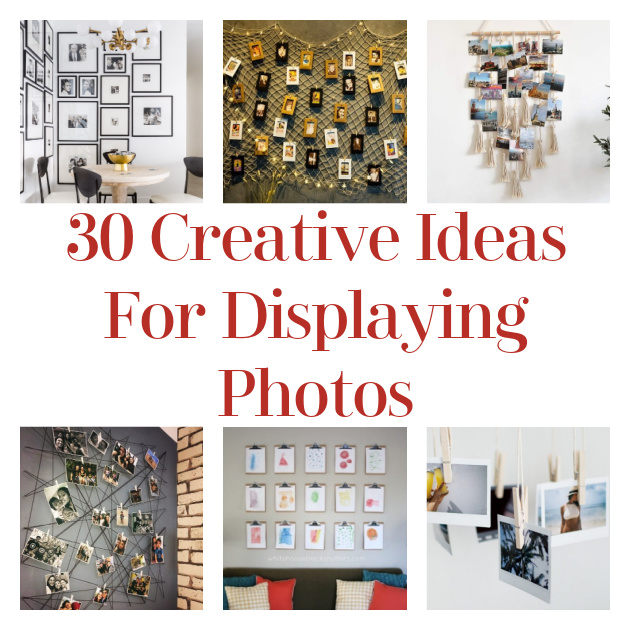 Geometric String Display
How fun is this?!
...
Found The Caldwell Project
Macrame Picture Hanger
This is so cute!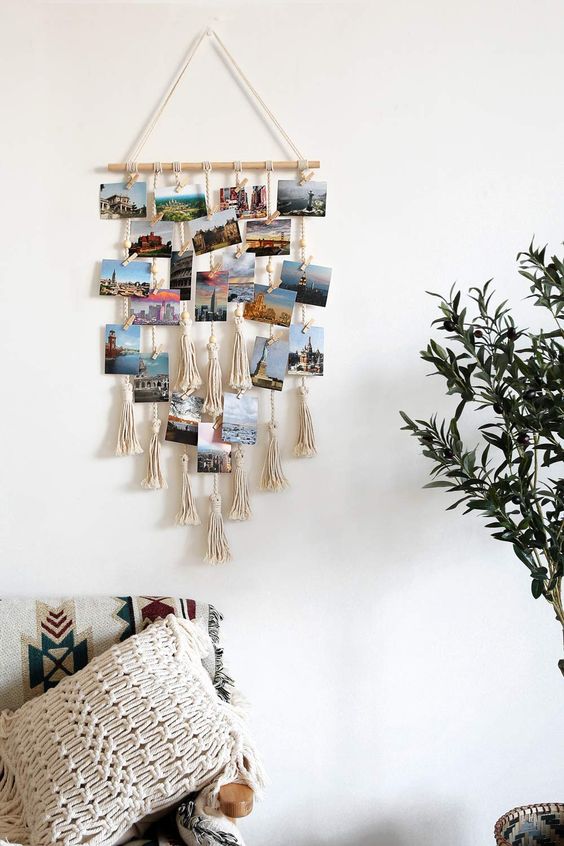 Found Digs Digs
Repurpose Old Windows Into DIY Picture Frames
This is so lovely!
Found Felt Magnet
Clipboard Photo Display
What a neat idea!
Found White House Black Shutters
Photo Magnets
Give this a try!
Found Photojojo
String Art Photo Display
Make an interesting piece of string art and use that to add photos!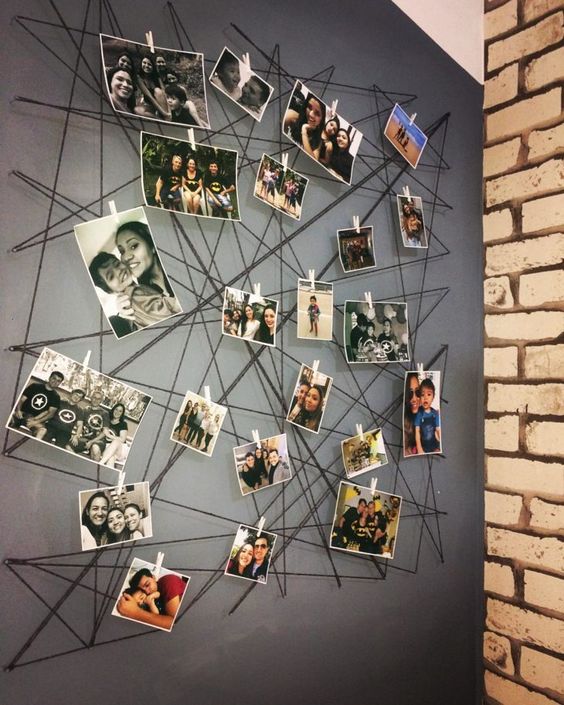 Found Digs Digs
Photo Collage Shapes
This one looks like a heart!
Found It's Always Autumn
Wood Pallet Display

Try this!
Found Old Salt Farm
Hanging Photo Display
Try this!
Found Collective Gen
Corner Wrapped Photo Collage
This is so lovely!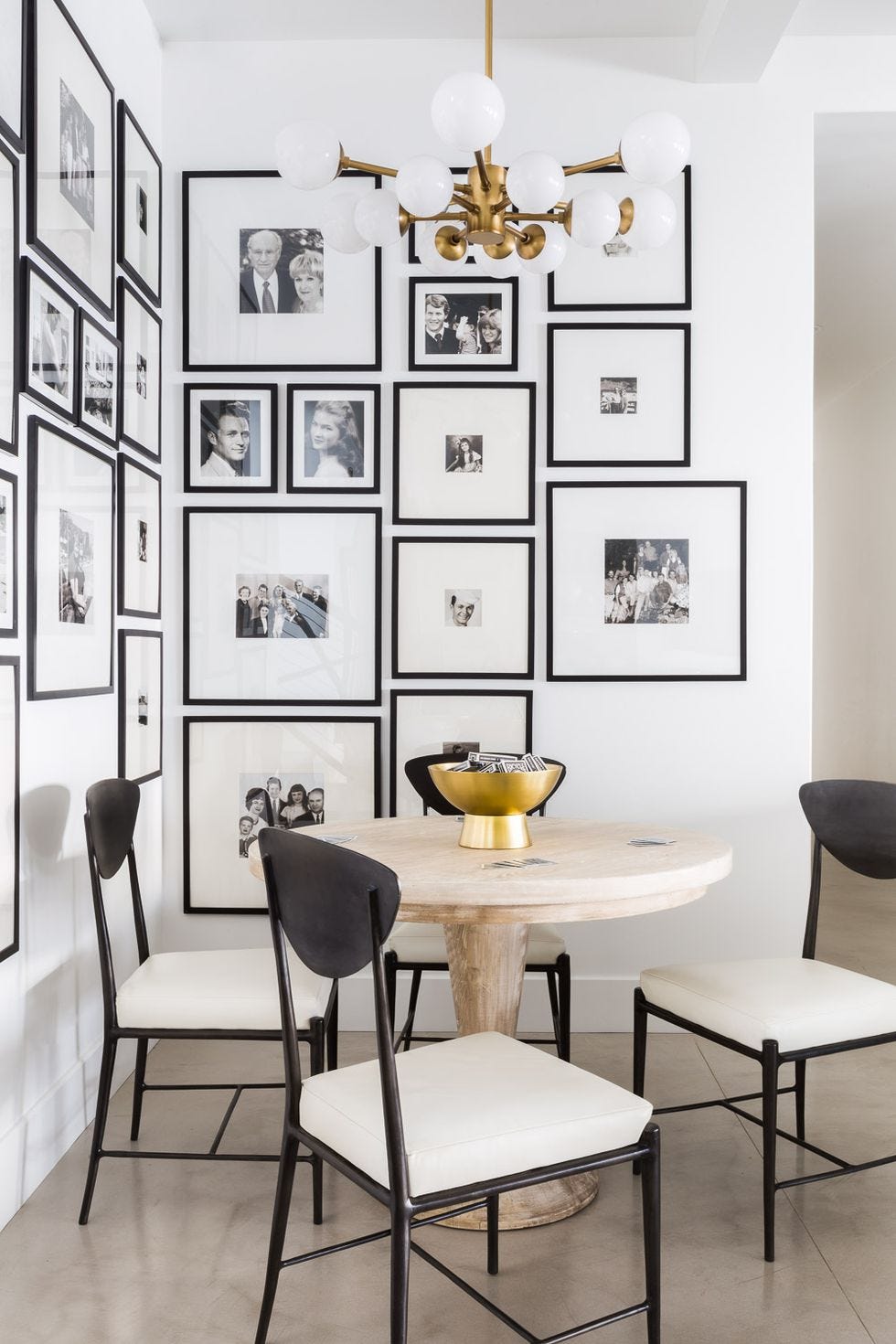 Found Nicole Davis
Hanging Picture Banner
Check this out!
Found Lily Ardor
Wood Slice Photo Stacks
This is beautiful!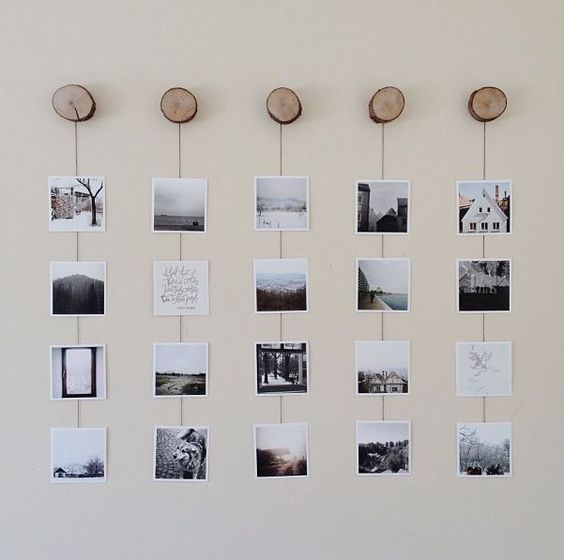 Found Digs Digs
Hanging from Chains
This is a lovely way to hang your photos!
Found Pinterest
Wood Hanger Photo Display
This is so interesting! Would you try it?!
Found Old Brand New
Chicken Wire Photo Frame
Make this!
Found Bower Power
Wall Hanging
This wall hanging looks amazing!
Found Lay Baby Lay
Wire Hung Picture Display
Give this a try!
Found Pinterest
Net Photo Display
This works great with coastal decor!
Found Pinterest
Corkboard Collage
A simple collage on a corkboard can look totally refined!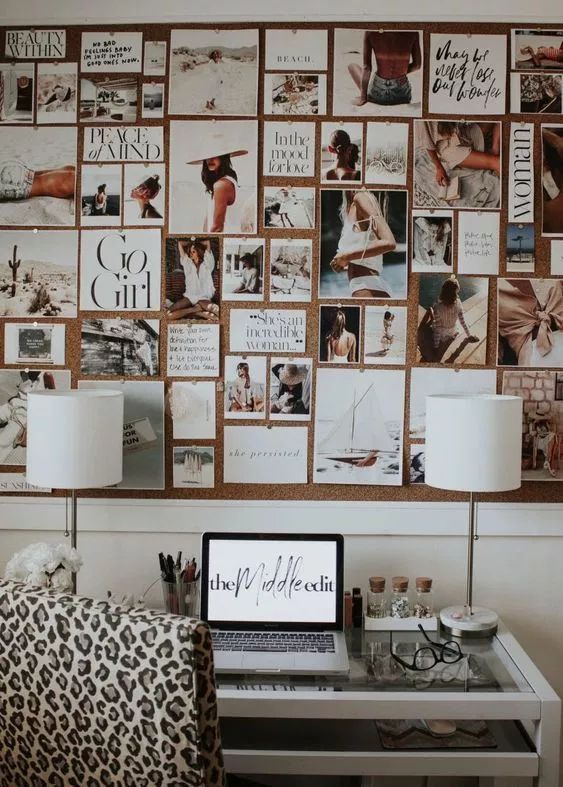 Found Glitz and Glam by Tiff
Fairy Light Picture Hanging
This is so charming!
Found Pinterested
Wood Slice Picture Display
Wonderful!
Found Cut Out + Keep
Cardboard Photo Circles
This is so cool!
Found Photojojo
Metal Grid Photo Display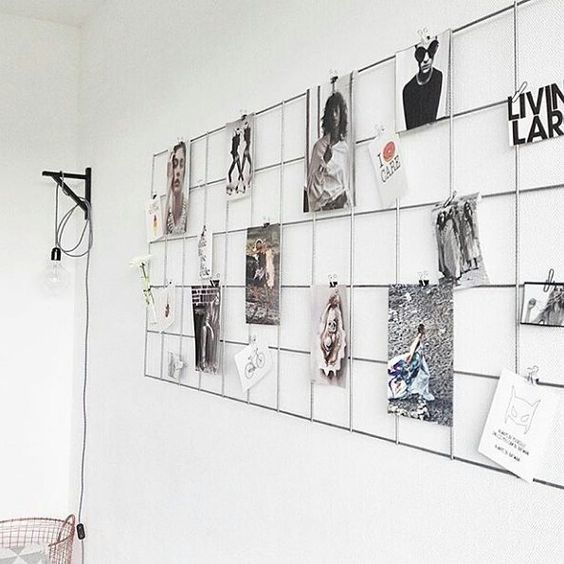 Found Digs Digs
Hang Pictures from Molding
This is an interesting idea!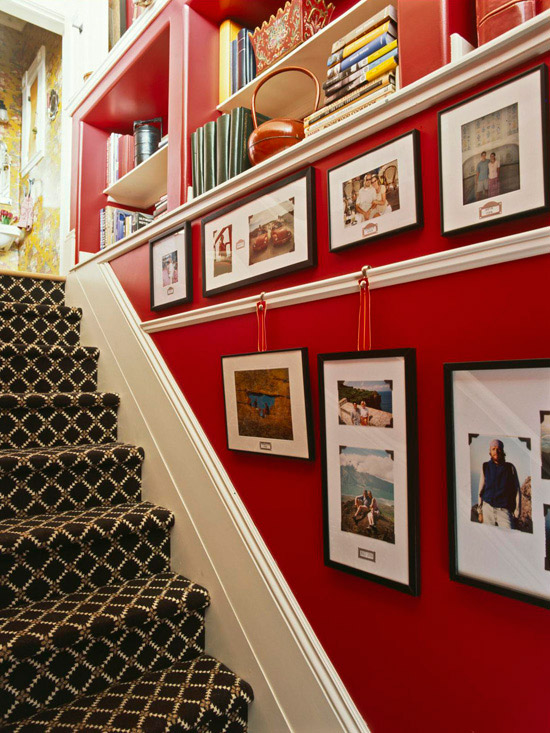 Found The Inspired Room
Rustic Wood Plank Photo Display
This large reclaimed wood is perfect for displaying several photos!
Found My Repurposed Life
Photo Rail
Hang your frames from a rail!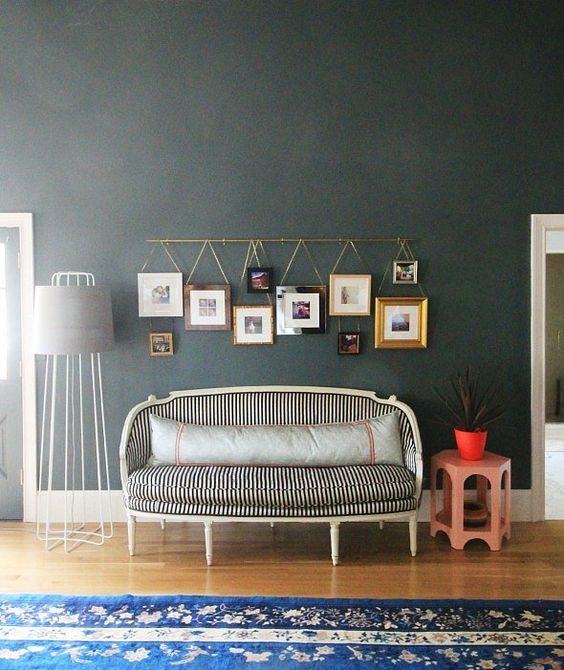 Found Digs Digs
Rope Hung Photo Frames
Try this!!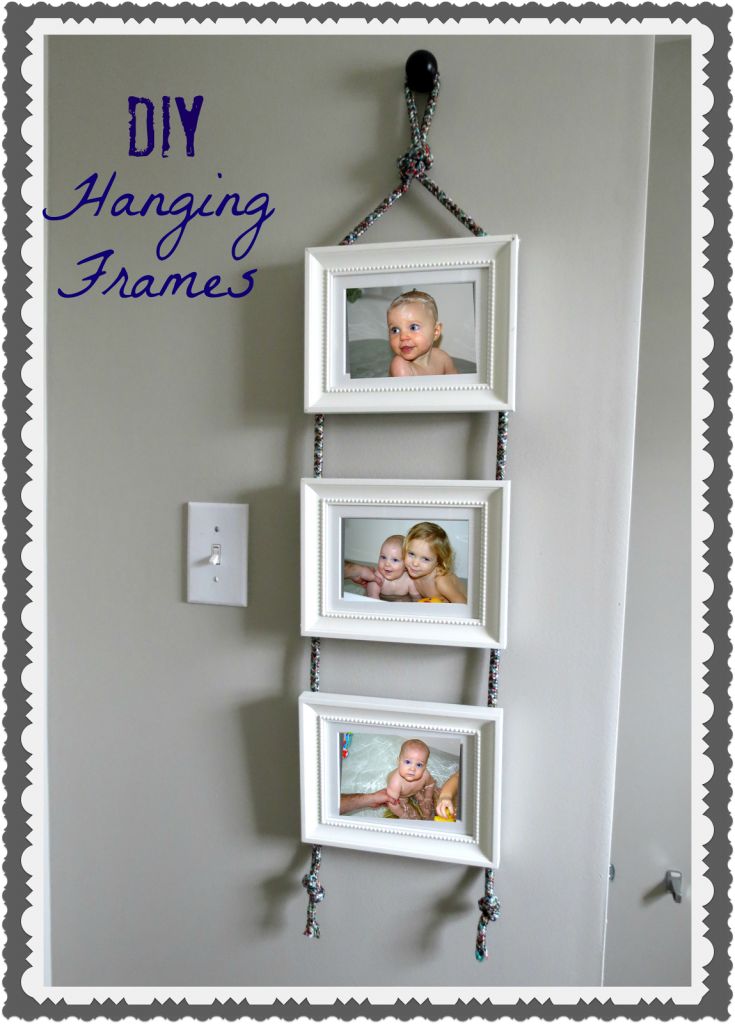 Found Tater Tots and Jello
Branch Photo
Hang your photos off of a branch for an earthy look!
Found Pinterest
Chain Linked Pictures
Try this!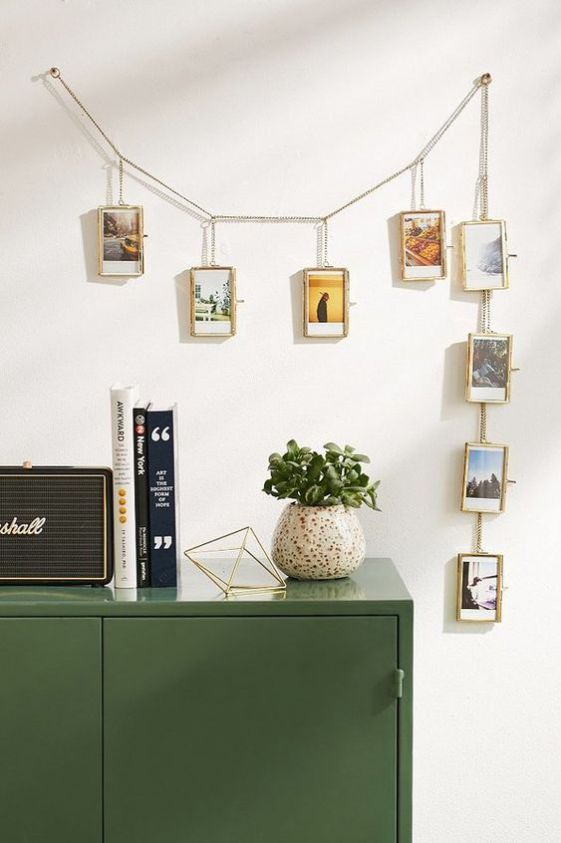 Found Digs Digs
Rustic Wooden Picture Frame Displays
Try this!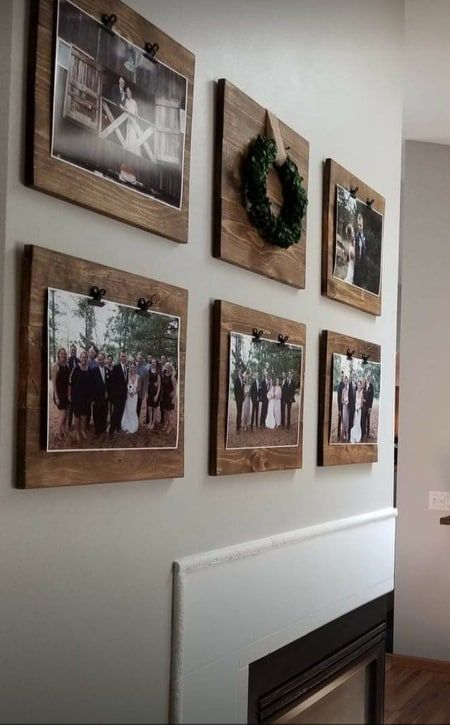 Found Digs Digs
You May Also Enjoy…
33 Beautiful DIY Feature Mirrors for Your Home
35 Homemade Picture Frames for Your Home