Hello, DIYers!
Maybe you aren't into the idea of an accent wall but you'd like to have something a little special standing out in your house! Enter the stair risers! These can range from simple and lovely projects to complicated and something that seriously stands out. You might choose a welcoming and inspirational message or beautiful tile work to create a stunning visual when guests walk in the front door or choose something colorful and creative coming out of a play room in the basement! The options are endless and the only thing that really matters is that you love your home! Which will you choose?!
Happy crafting!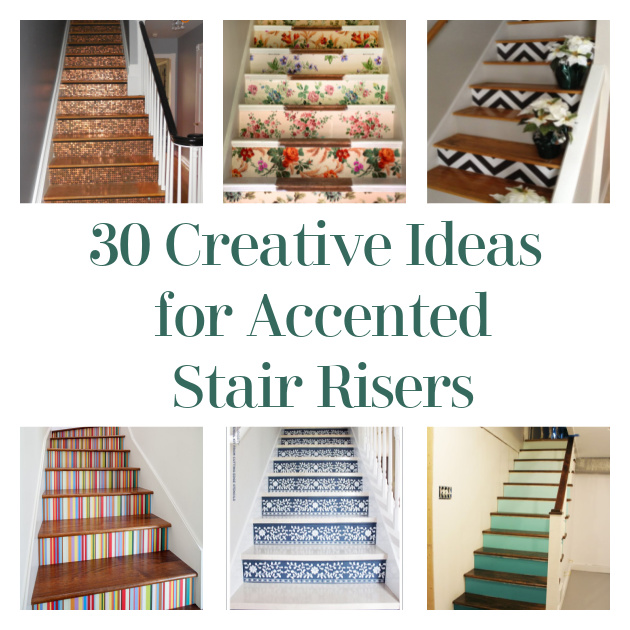 Removable Stair Riser Decal
This decal is made with a cricut and is completely safe!
Found Toolbox Divas
Inspirational Phrases On Varying Colors
Every trip up the stairs is a pep talk when you paint your risers and add inspirational decals! You can order them somewhere or may your own with a cricut!
Found Homed It
Glass Tile Risers
How lovely!
Found Pinterest
Painted Ombre Stairs
A lovely style!
Found Homed It
Stencil Stairs
How gorgeous are these stenciled stars?!
Found Cutting Edge Stencils
Penny Stair Riser
How gorgeous! And it only costs pennies on the dollar!
Found Home Tips and Tweaks
Alternate Solid Colors
Switch up solid colors that serve as an accent to a neutral room.
Found Completely Coastal
Chalkboard Stair Risers
Change up your messages and let your little ones decorate with these chalkboard risers!
Found Tip Junkie
Multi Color Painted Stairs
This is lovely and a little whimsical!
Found Homed It
Reversible Stair Risers
This is lovely!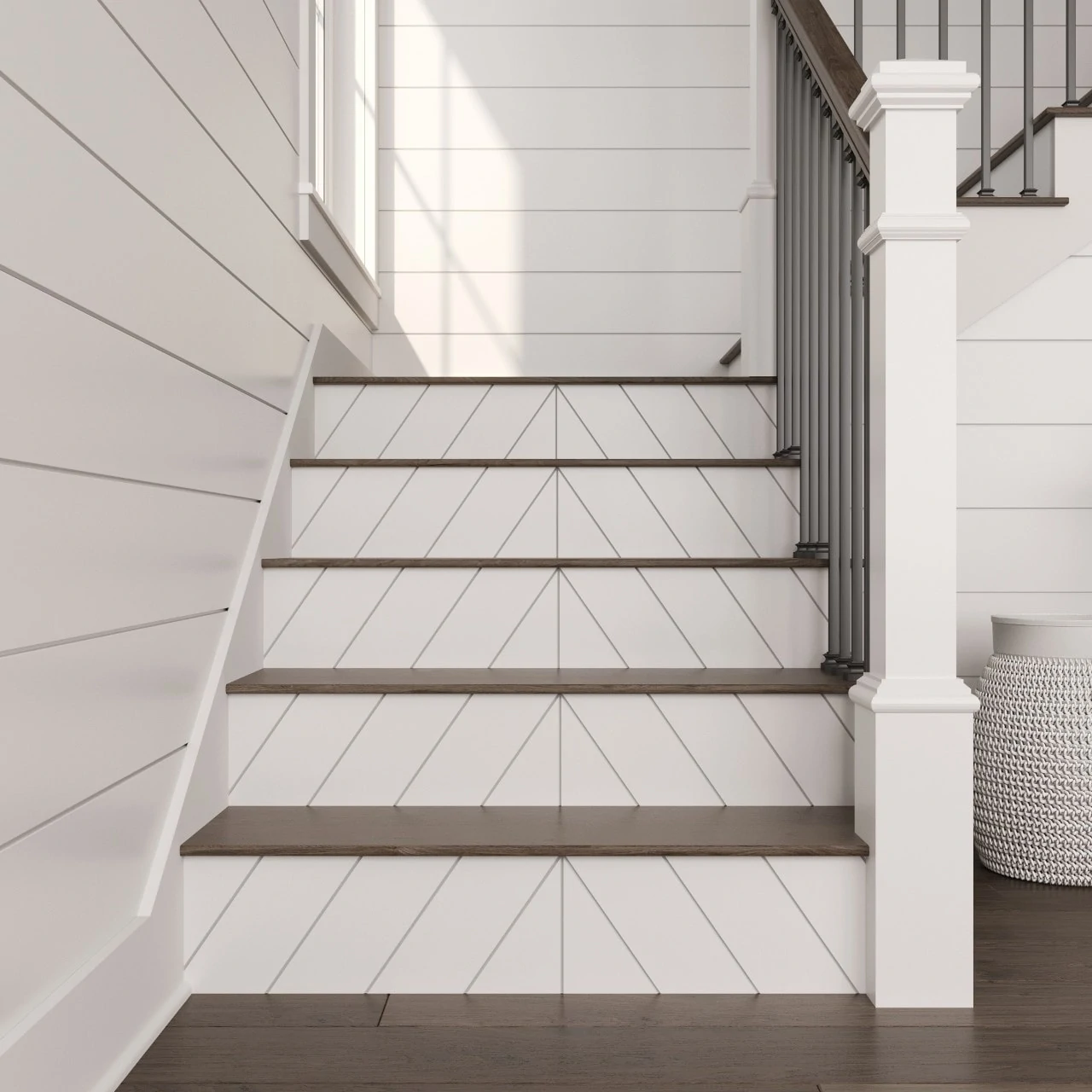 Found Extreme How To
Motion Sensing LED Lights Under Risers
You can install lights under the lip of your stairs to illuminate your path as you walk upstairs at night!
Found Dornob
Stair Riser Mural
If you're a talented painter, why not do an entire mural on the stairs?
Found Completely Coastal
Painted Runner
If you like the look of the carpet runner but not the upkeep, try painting one!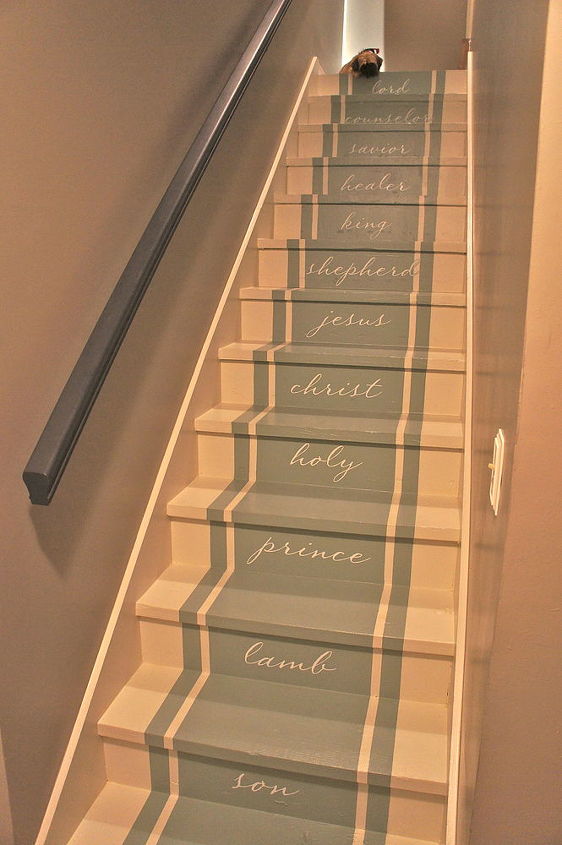 Found Homed It
Wallpapering Stair Runner
You can use wallpaper to install a stair runner, but check out this guide to make sure it stays resilient!
Found Muse Wall Studio
Faux Tin Stair Riser
How interesting!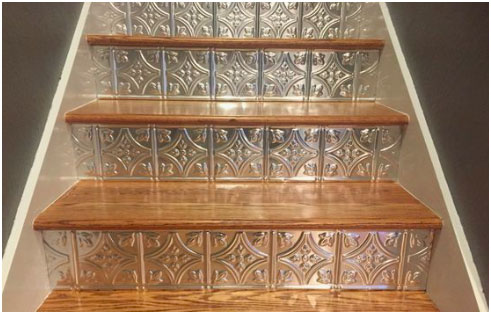 Found Decorative Ceiling Tiles
Stencil and Paint Staircases
You can use stencils to create a cool pattern on your stair case!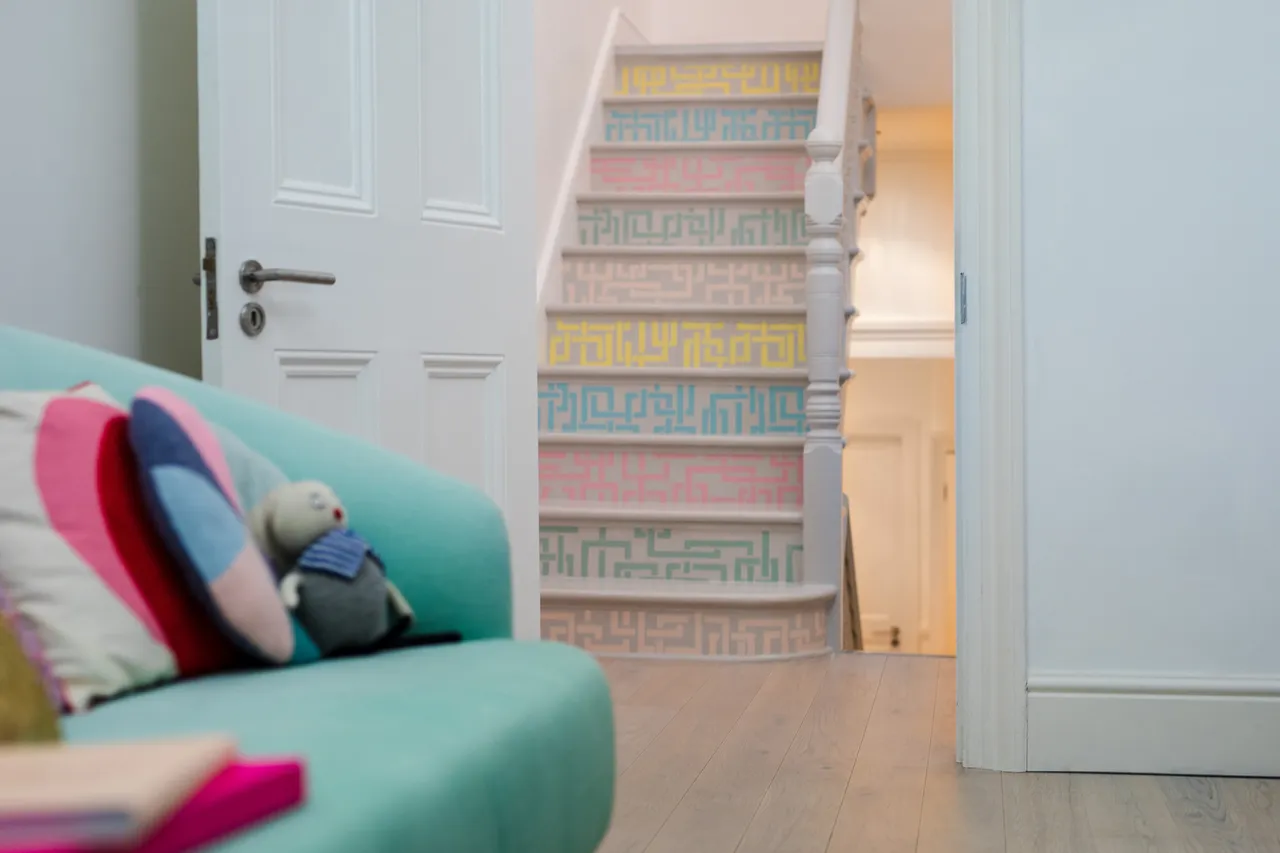 Found Farrow & Ball Via Real Homes
Numbered Steps
Why not?!
Found Homed It
Penny Tile Risers
Found Thephinery
Alternating Pattern and Solids
I really love this look! It helps to keep a fun patterned accent without being too loud!
Found Homed It
Painted Mini Runner
Use painters tape to make this awesome runner design!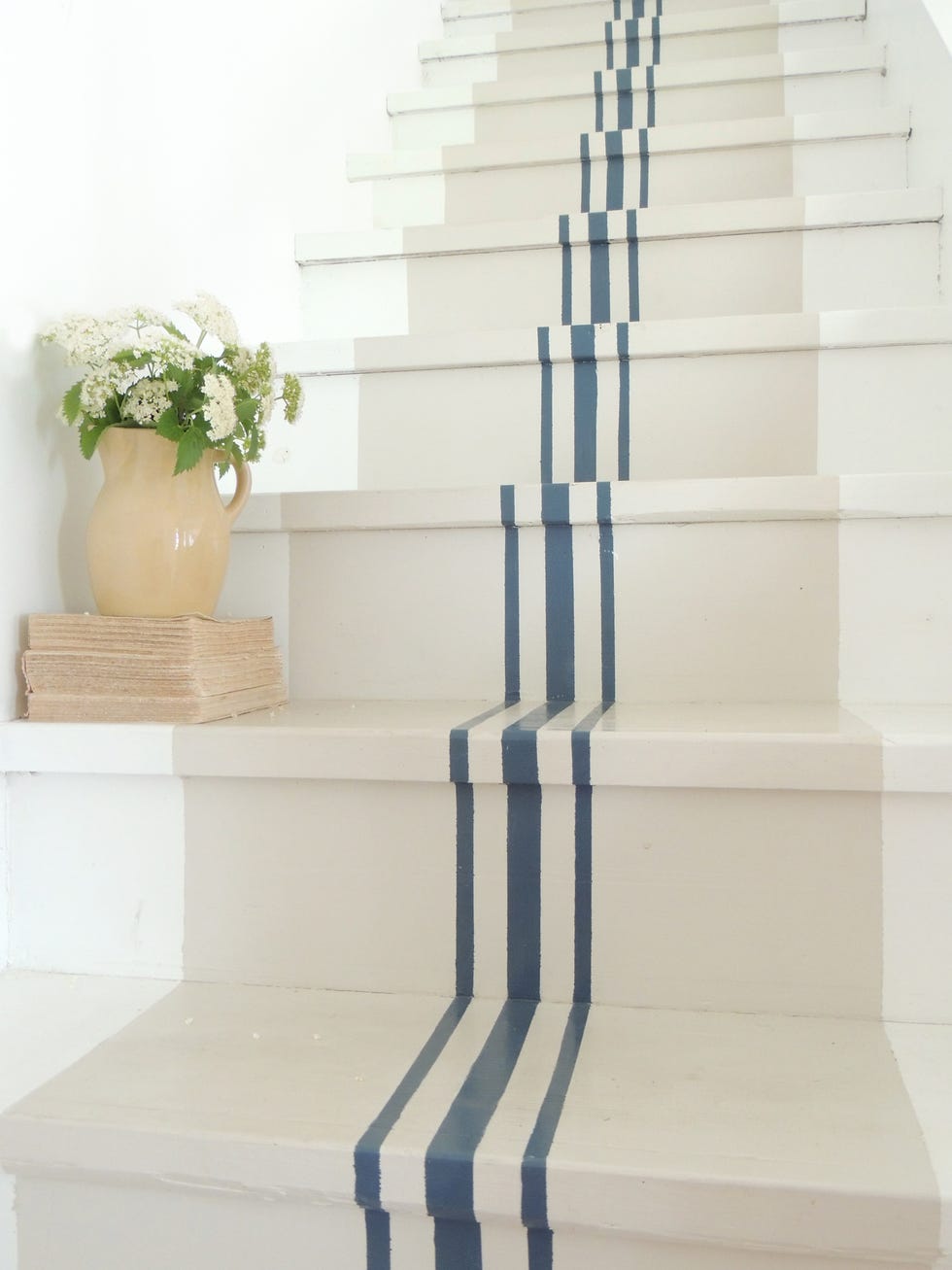 Found Leslee Mitchell
Dark Stair Risers
Paint doesn't always have to be light in color!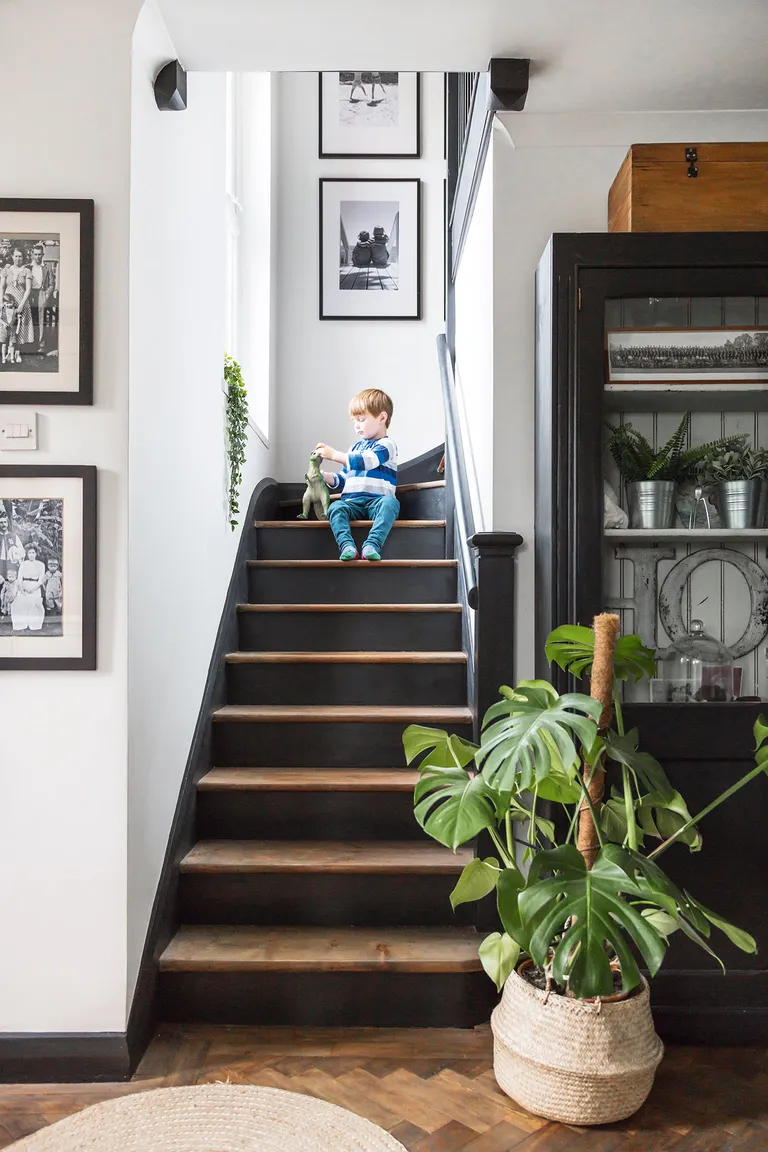 Found Kasia Fiszer Via Real Homes
Mosaic Tile Stair Risers
How gorgeous!
Found Instructables
Varying Font Risers
Your messages can all have different font to add something interesting!
Found House of Turquoise
Floral Risers
This is a lovely way to decorate with flowers in your home! Just use a floral wallpaper!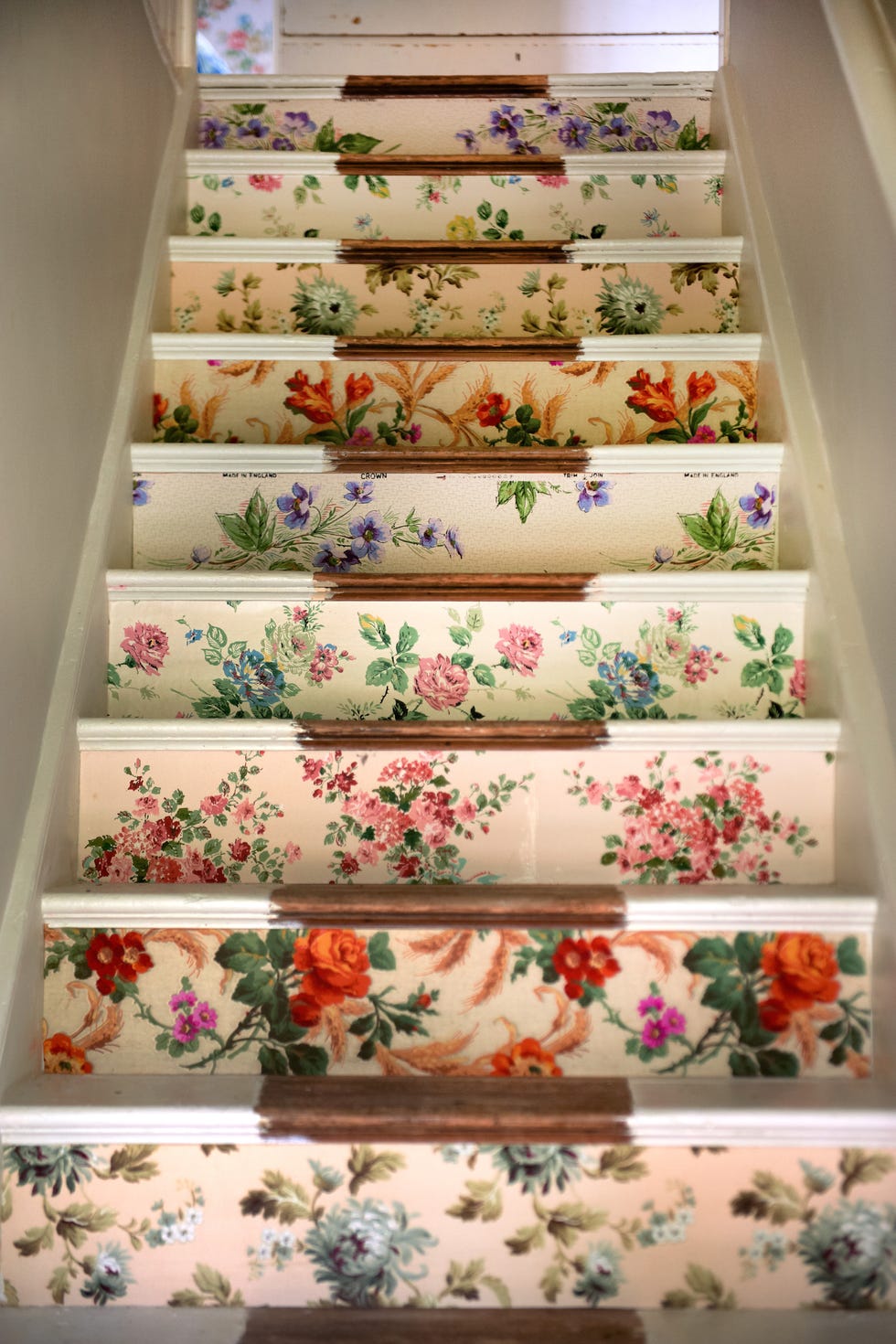 Found Getty Images
Copper Stair Risers
This is creative and gorgeous!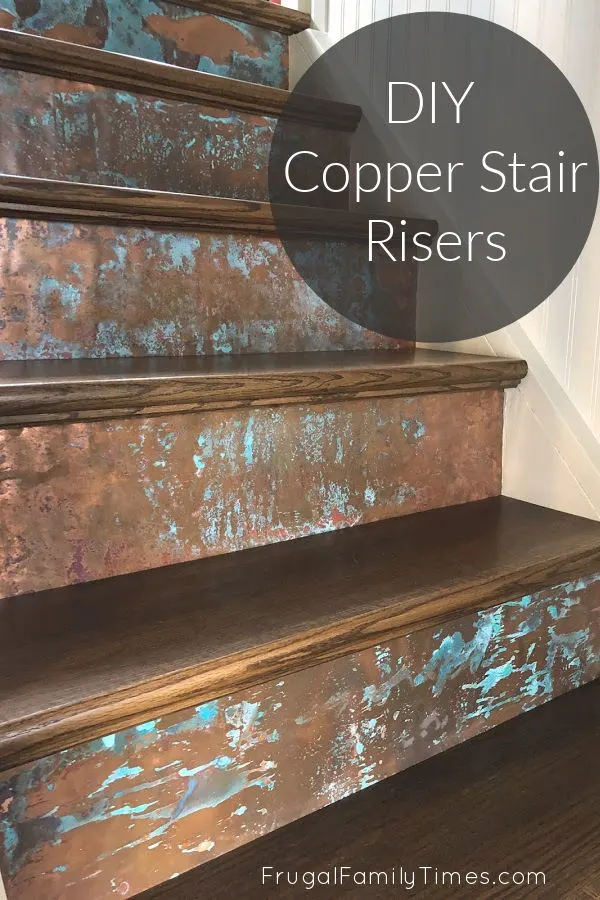 Found Frugal Family Times
Faux Tile Stair Riser
How lovely does this look?!
Found Dawn Nicole Blog
Bold Stair Risers
Mix colors and patterns while still keeping with the same theme!
Found The Bold Abode
Slate Tile Risers
This would look great in a rustic home!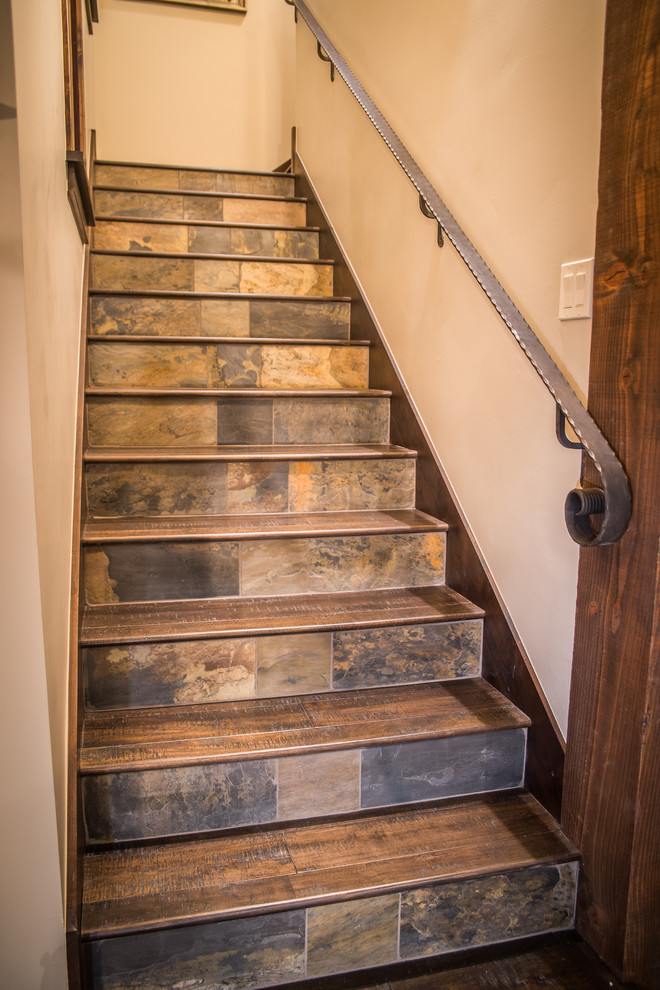 Found Houzz
Consistency Through the House
You can paint the risers according to other accents around the house. You can even incorporate phrases!
Found Homed It
Striped Wall Paper on Stair Risers
How interesting!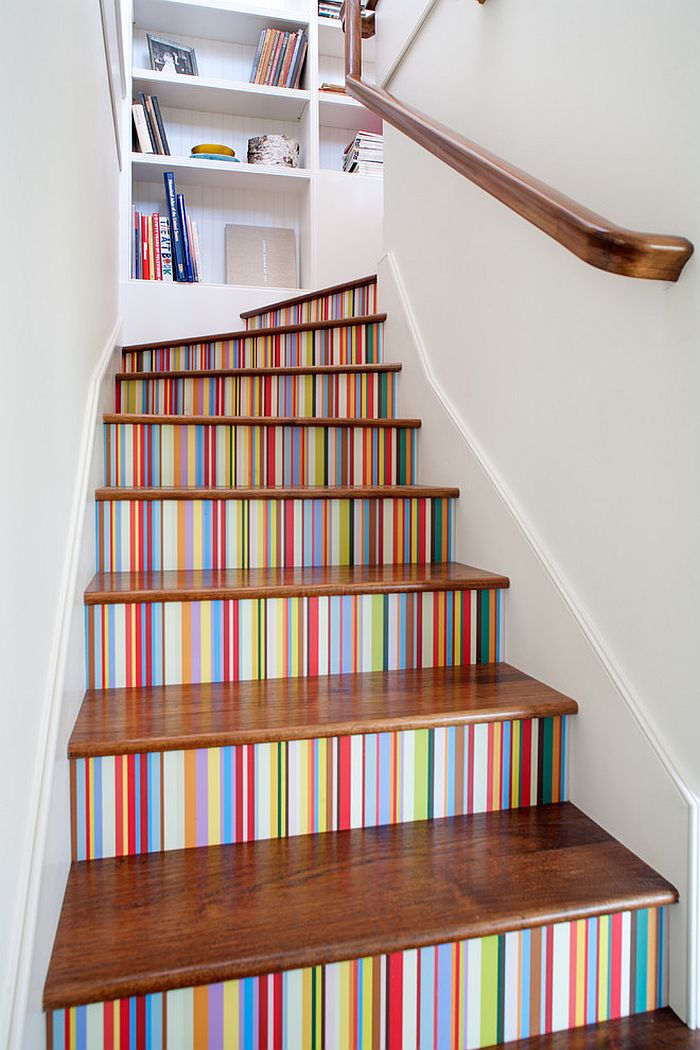 Found Decoist
You May Also Enjoy…
31 Awesome Punch Needle Embroidery Projects
33 Beautiful DIY Feature Mirrors for Your Home
33 DIY Poufs to Make Your Home Cozy