Hello, DIYers!
When it comes to fabric, nothing needs to go to waste as long as you're willing to get a little creative! Fabric scraps are an inevitable part of project making, but after you've accumulated so many, you'll find you have a collection of colors and designs that are begging for a purpose. That's where this list comes in! We've put together some creative ideas for ways that you can make the most of your project leftovers! They're so brilliant, you'd think it was the plan all along! Give them a try!
Happy crafting!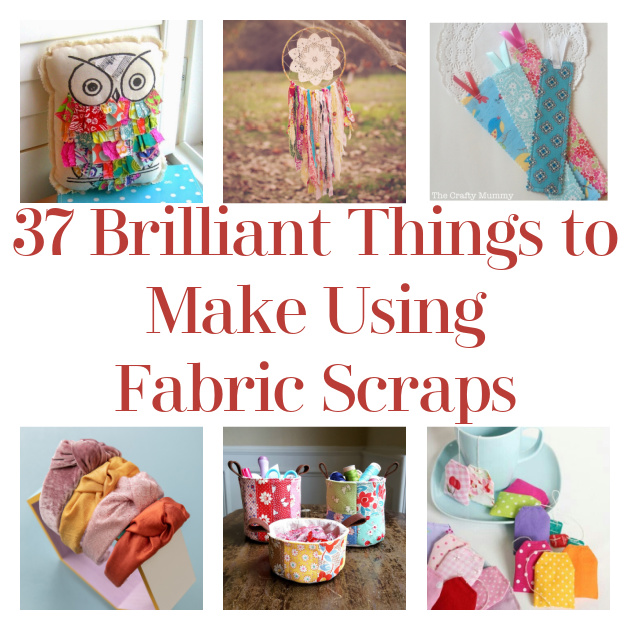 ...
DIY Fabris Baby Toy
This is fabulous!
Found Twenty First Century Lady
Nail File Case
This is a simple project, but a brilliant way to use a bit of extra fabric!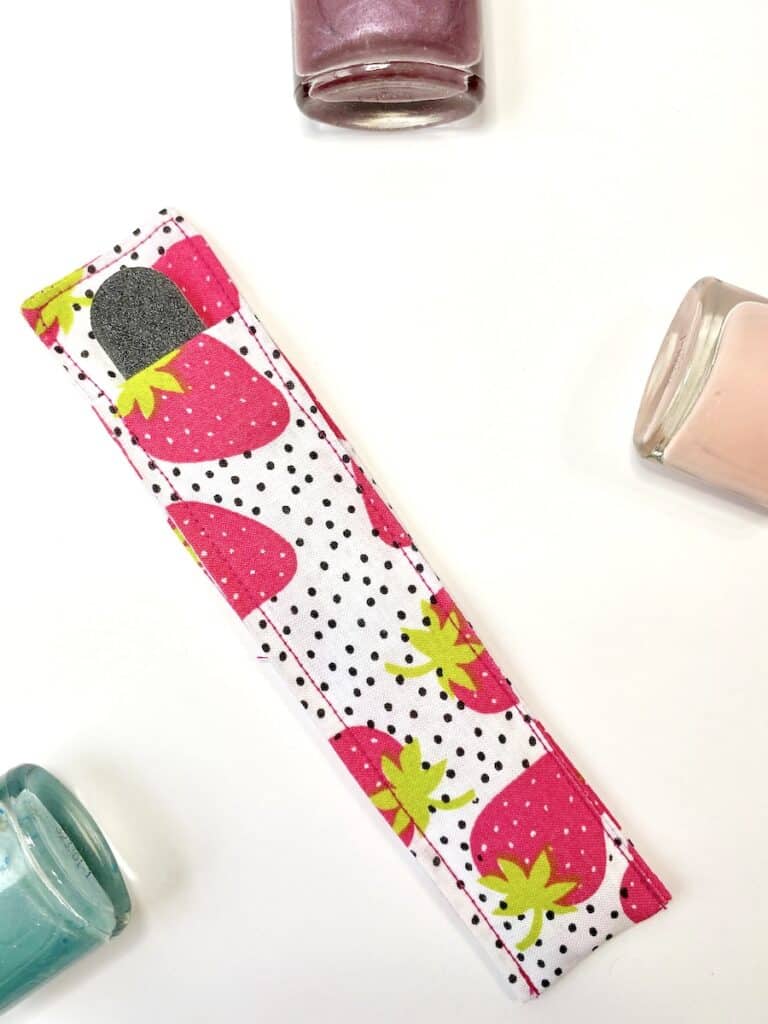 Found Easy Things to Sew
Fabric Scrap Owl Pillow
How cute is this?!
Found Jones Sew and Vac
Fabric Scrap Tea Bags
How adorable are these?!
Found Pinterest
Fabric Scrap Dream Catcher
This is so gorgeous!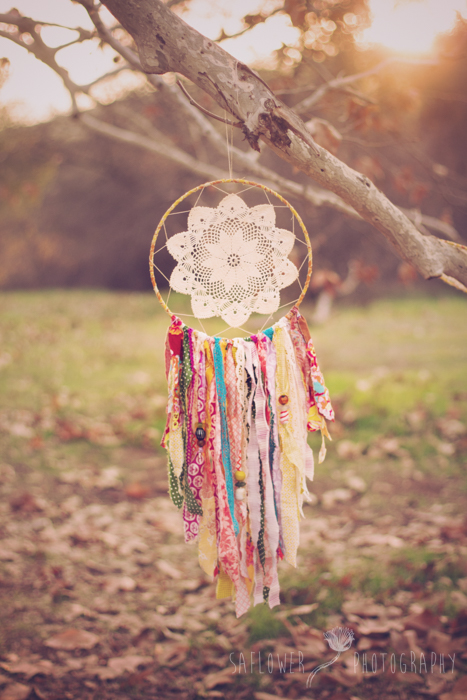 Found Pattern Revolution
Homemade Lavender Sachet
Delightful!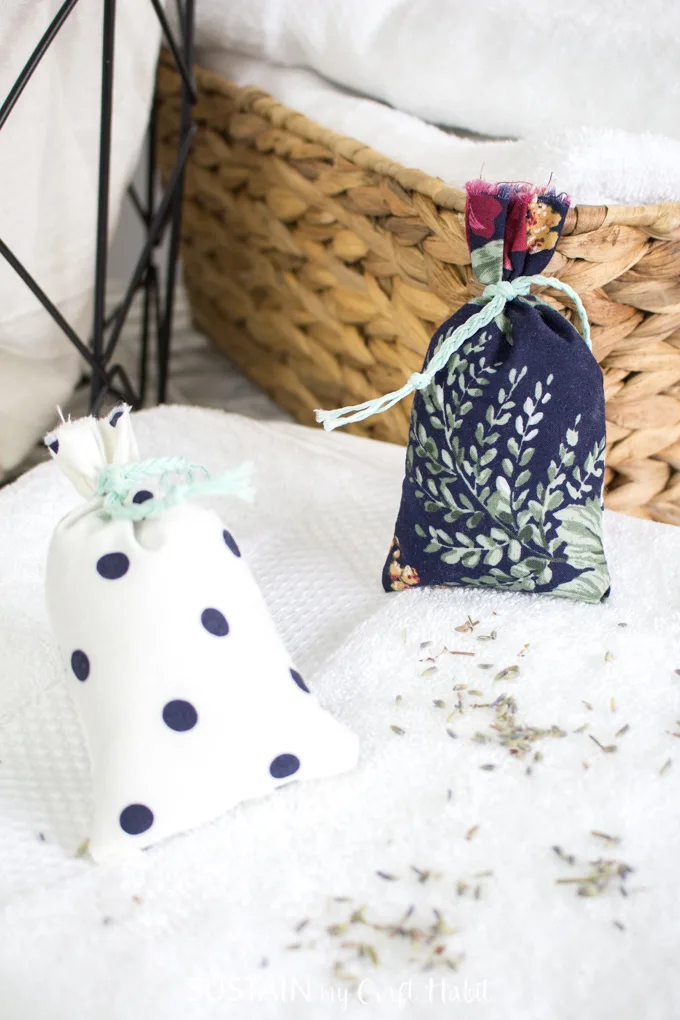 Found Sustain My Craft Habit
Fabric Scrap Book Markers
Check this out!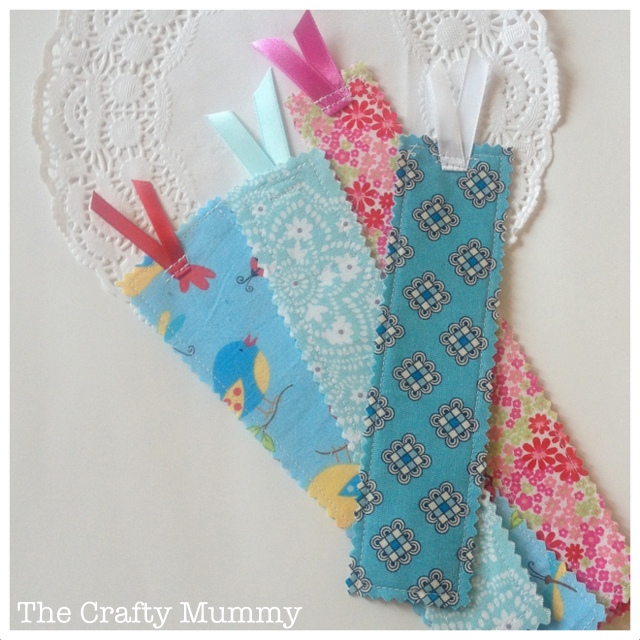 Found The Crafty Mummy
Fabric Trays
These are adorable!
Found Swoodson Says
DIY Fabric Wrapped Bangle Bracelets
Check these out!
Found Sarah Hearts
Fabric Scrap Pouch
These are adorable and so easy to make! They make great stocking stuffers!
Found Oh Oh Deco
DIY Cast Iron Skillet Handle Cover
This is brilliant!!
Found Happiest Camper
Fabric Scrap Star Wands
Fabulous!
Found Sarah Art
Reusable Snack Bags
These are cute and better for the environment than ziplock!
Found Larissa Another Day
Patchwork Buckets
Use your extra fabric to make an adorable patchwork basket for extra storage organizers!
Found Fabric Mutt
Reusable Hand Warmers
These are great for the cold weather and make fabulous gifts at Christmas!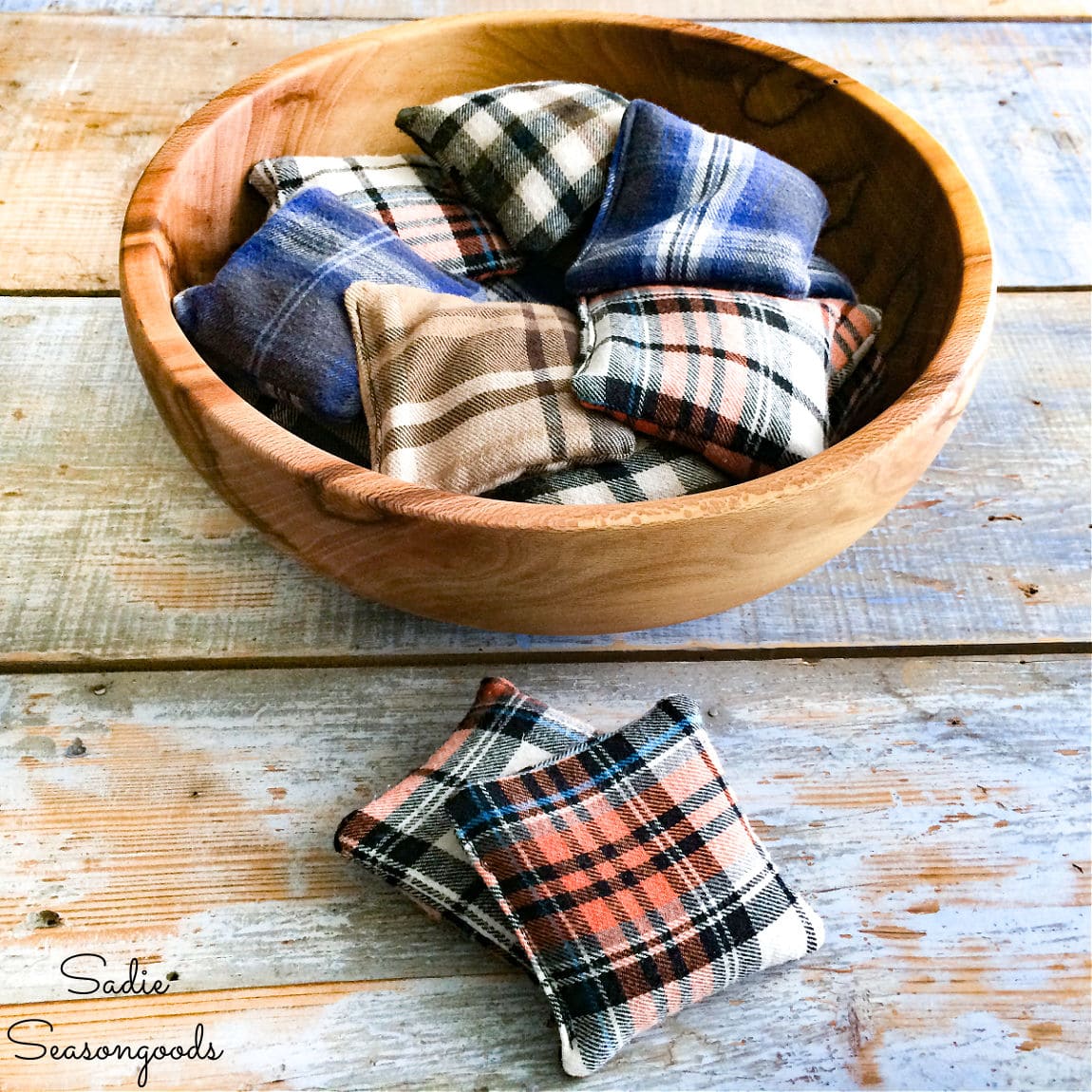 Found Sadie Seasongoods
DIY Fabric Garland
I can't think of a better decoration for a sewing room!
Found Kennary
Fabric Scrunchies
More scrunchies around are always useful!

Found A Little Craft In Your Day
Scrappy Pet Leash
This is so cute!
Found Sew Can She
Pet Bandana
You can even make your pet a matching bandana to go with their new leash!
Found Spoon Flower Blog
Scrap Fabric Bias Binding
Give your old towels a longer life with some new, colorful binding!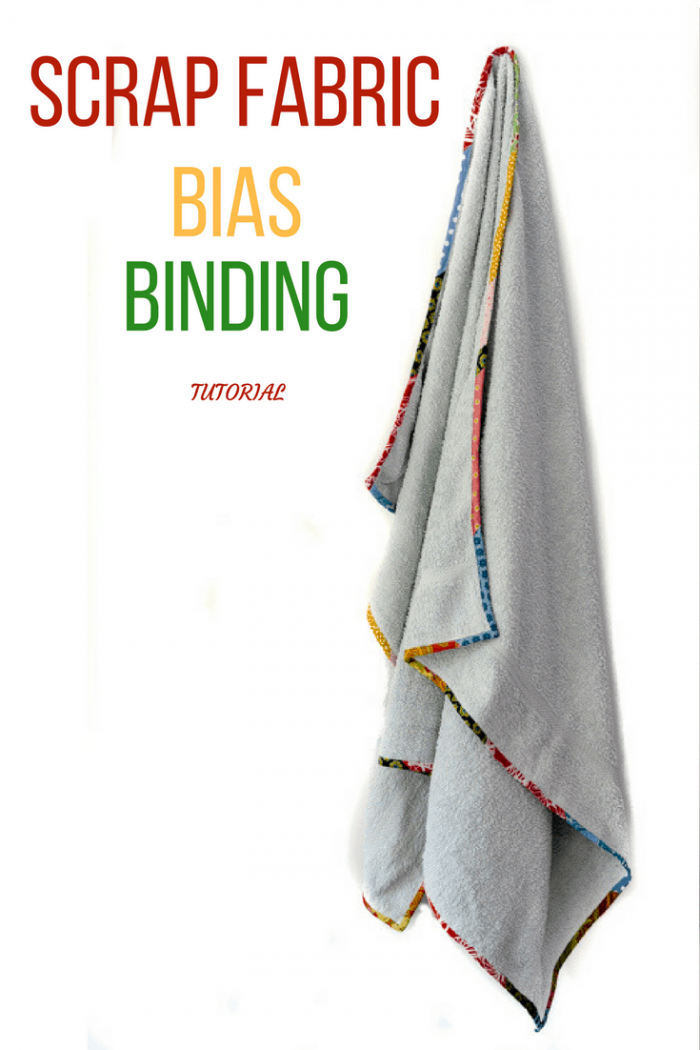 Found Vickey Myers Creation
Twine Wrapped Christmas Ornaments
Aren't these the cutest?! I love the idea of a seamstress or other avid fabric user having their Christmas tree decorated with their scrap fabric.
Found My Poppet
Fabric Scrap Patchwork Pillow Case
This is so cool!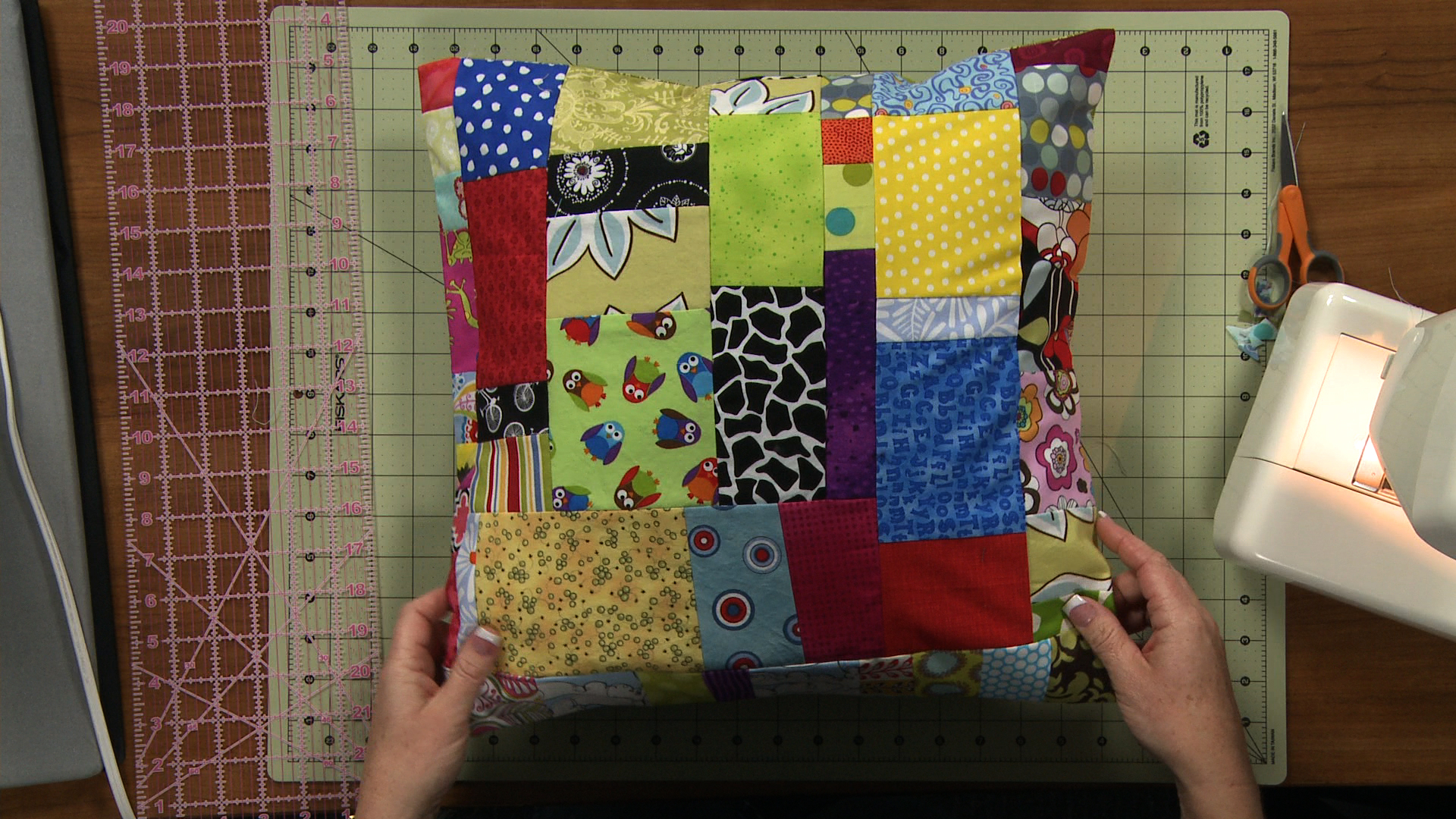 Found National Sewing Circle
Fabric Scrap Coasters
How cute!
Found Beginner Sewing Projects
Fabric Dog Toy
Try this! Your pooch will love it!
Found The Craft Train
Fabric Hoop Organizer
This is great for hanging art supplies or to be used as a pencil holder!
Found Sew Crafty Me
Fabric Scrap Bows
Check this out!
Found Always Andrea
Fabric Flowers
Make a lovely assortment of flowers that will never wilt!
Found Snowy Bliss
Reusable Make-Up Wipes
These are excellent for helping to be mindful of your waste!
Found Scattered Thoughts of a Crafty Mom
Fabric Scrap Twine
This is a fabulous addition to your craft supplies!
Found My French Twist
Fabric Scrap Pacifier Clips
Try this!
Found Viva Veltoro
DIY Zero-Waste Reusable Sponges
This is a brilliant use of your fabric scraps!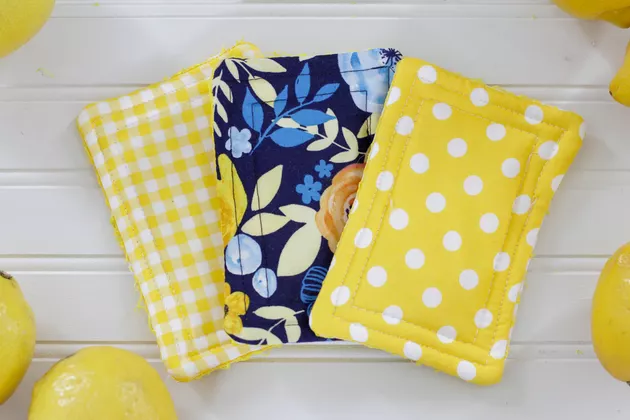 Found E How
Scrappy Dish Towel
Here is another way to use your fabric scraps in the kitchen!
Found Bite Size Biggie
Fabric Scrap Bowls
Check this out!
Found Felt Magnet
Perfectly Knotted Headband
This is a useful project that only takes a few minutes and is great for when you have leftover fabric!
Found Oh Joy
Fabric Bowl Covers
With big enough scraps you can make one cohesive cover, or you can patchwork it!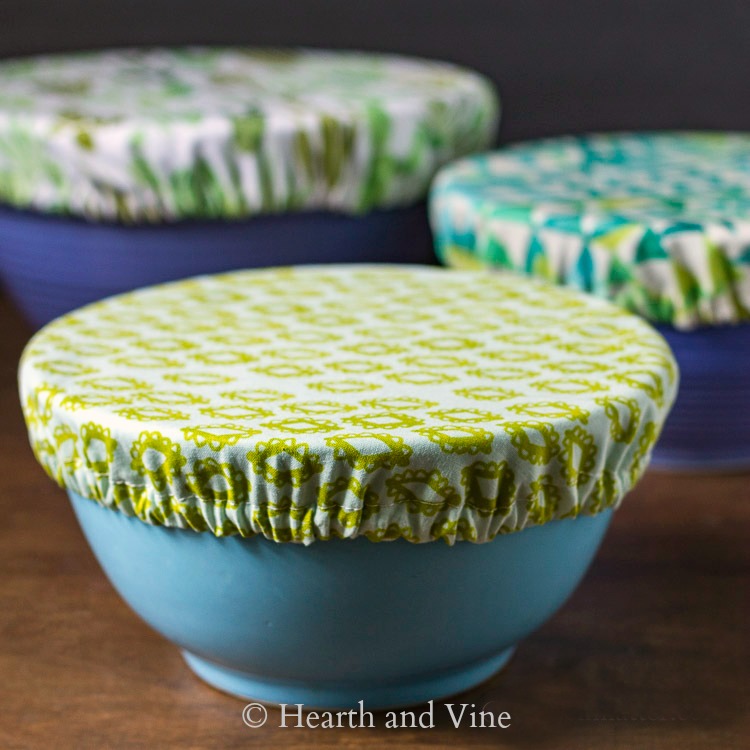 Found Hearth and Vine
Fabric Cord Keeper
How smart!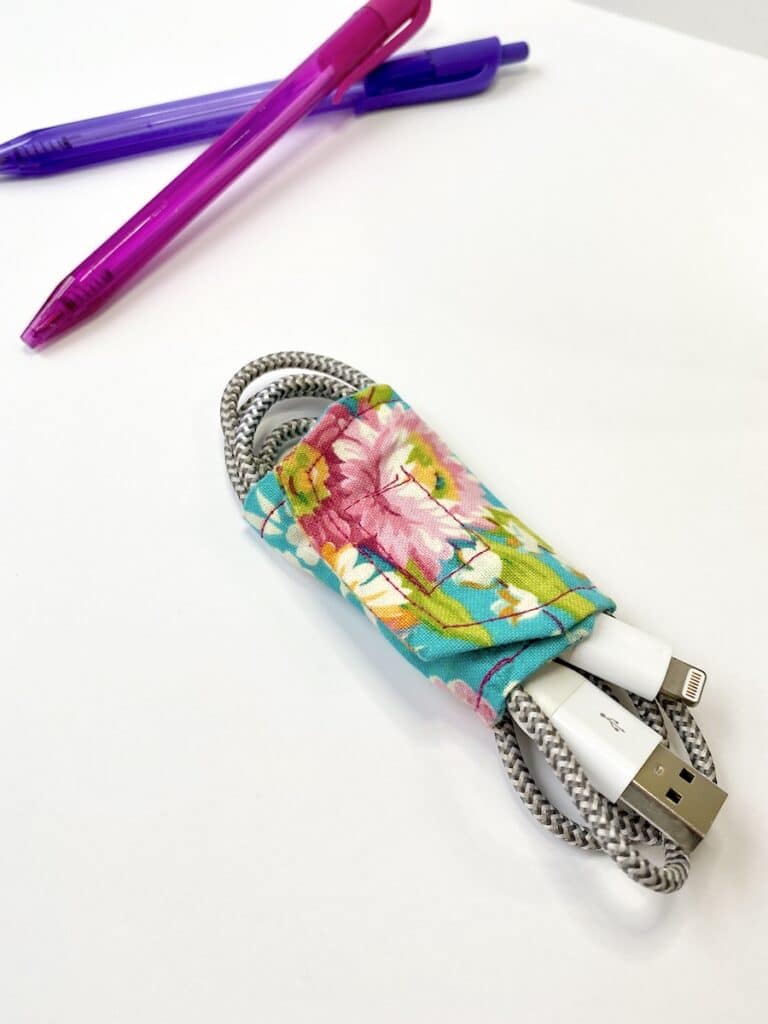 Found Easy Things to Sew
Fabric Wrap Trivets
Awesome!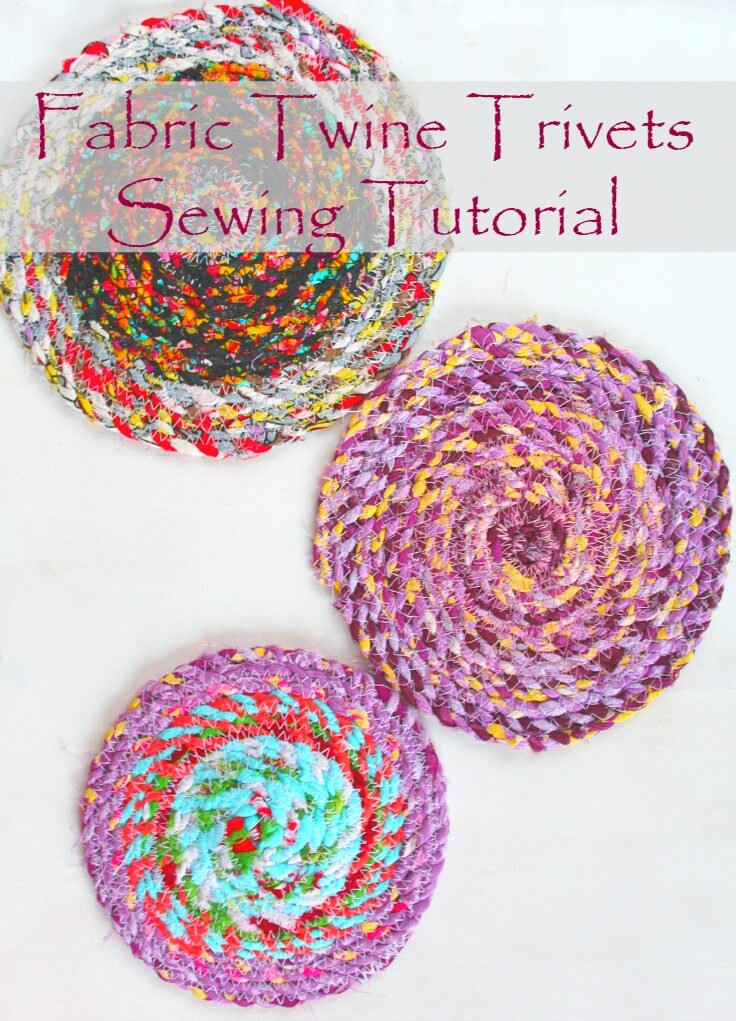 Found Easy Peasy Creative
You May Also Enjoy…
33 Upcycle Crafts to Make with Grandma's Old Things
33 Fantastic K-Cup Upcycle Crafts
33 Brilliant Ways to Put Scrap Wood to Good Use