Hello, DIYers!
It's great to have fun in the sun! But it can also really damage your skin. Making sure to have a lovely and hydrating exfoliating cream on hand can be a great way to boost your skincare routine, especially through the summer! Most scrubs have a base of coffee grounds, sugar, or salt which serve as the part of the mix that gently lifts dead skin from your body, leaving it feeling clean and smooth! You can also add oils for extra hydration or scents, or the fruits, flowers, and other ingredients to get all of the benefits you can from the scrub you make! You can choose what is best for your skin and give it a try! Not to mention, these scrubs make some seriously fabulous DIY gifts!
Happy crafting!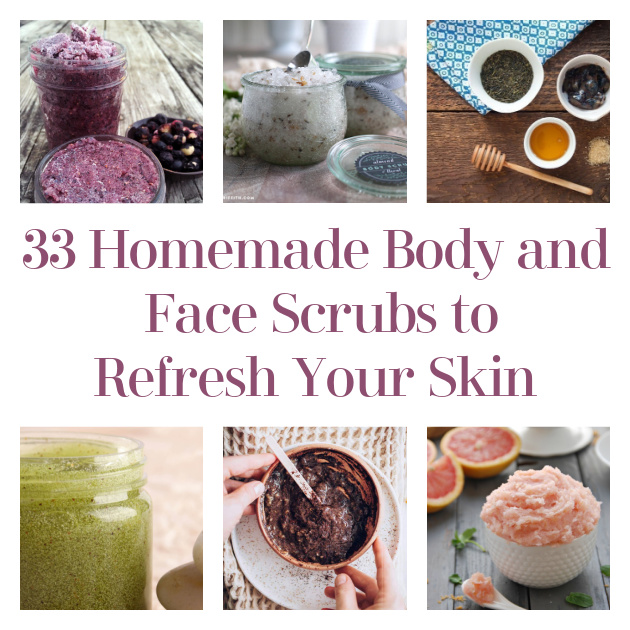 ...
Citrus and Basil Sugar Scrub
Your skin will glow after being exfoliated with this fantastic mix!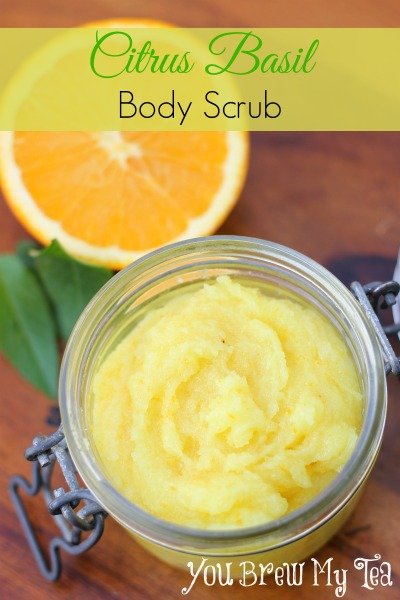 Found You Brew My Tea
Ginger and Coconut Oil Sugar Body Scrub
This smells great!
Found Food for My Family
Honey and Blueberry Face Scrub
Antioxidants and vitamin C are amazing for your face!
Found You Beauty
Vanilla Rose Sugar Scrub
Have a spa-like experience at home with this gorgeous sugar scrub!
Found A Pumpkin & A Princess
Citrus Green Tea Body Scrub
This smells great and feels amazing on your skin!
Found Dabbles & Babbles
Coffee and Banana Foot Scrub
This is fantastic for getting your feet ready for Summer!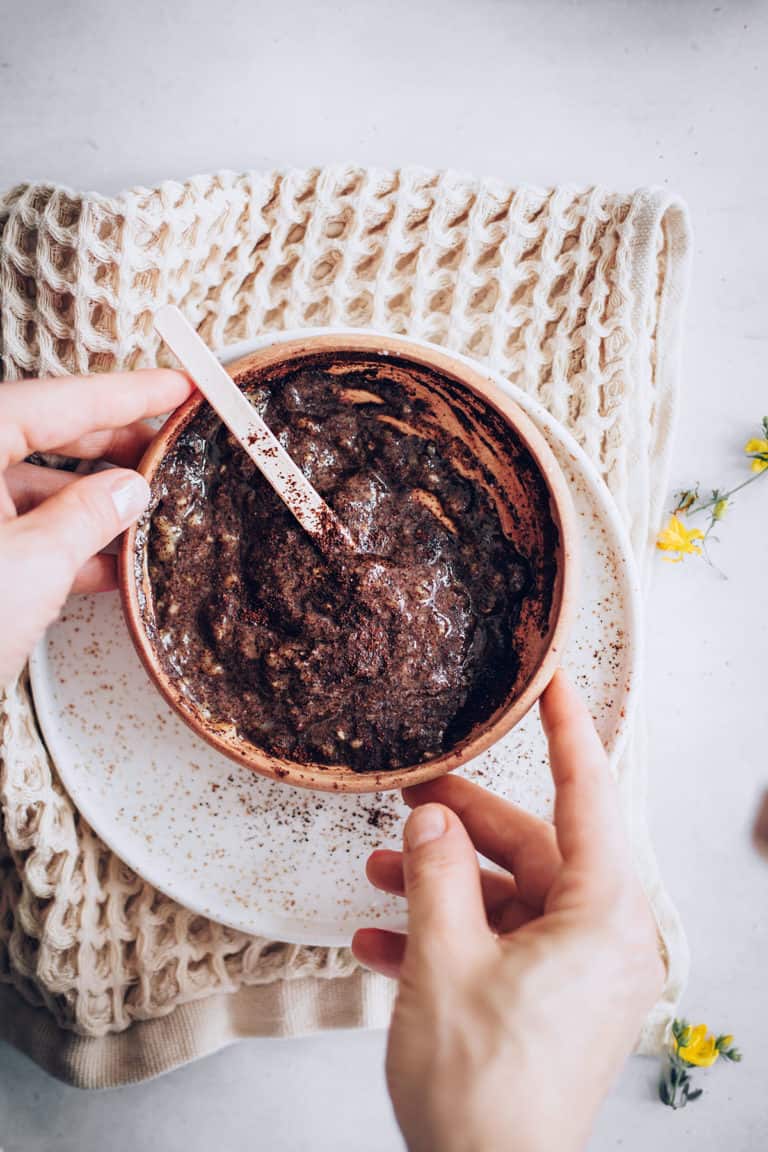 Found Hello Glow
Chocolate Sugar Scrub
Chocolate feels as good as it tastes!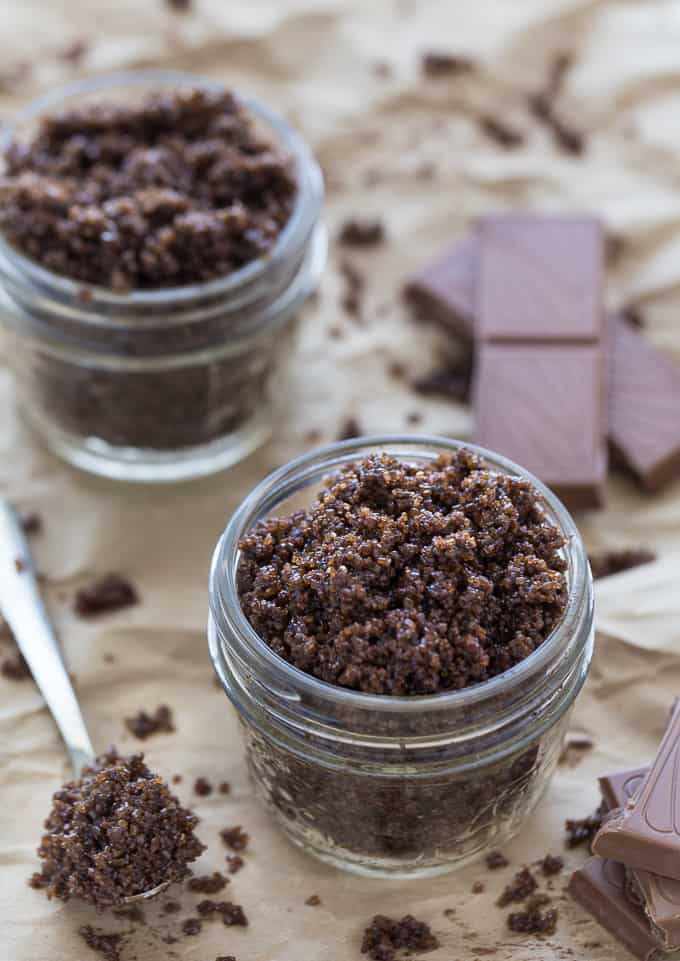 Found Simply Stacie
Glowing Sugar Scrub
This feels amazing while giving the impression of a glow! Plus it is edible!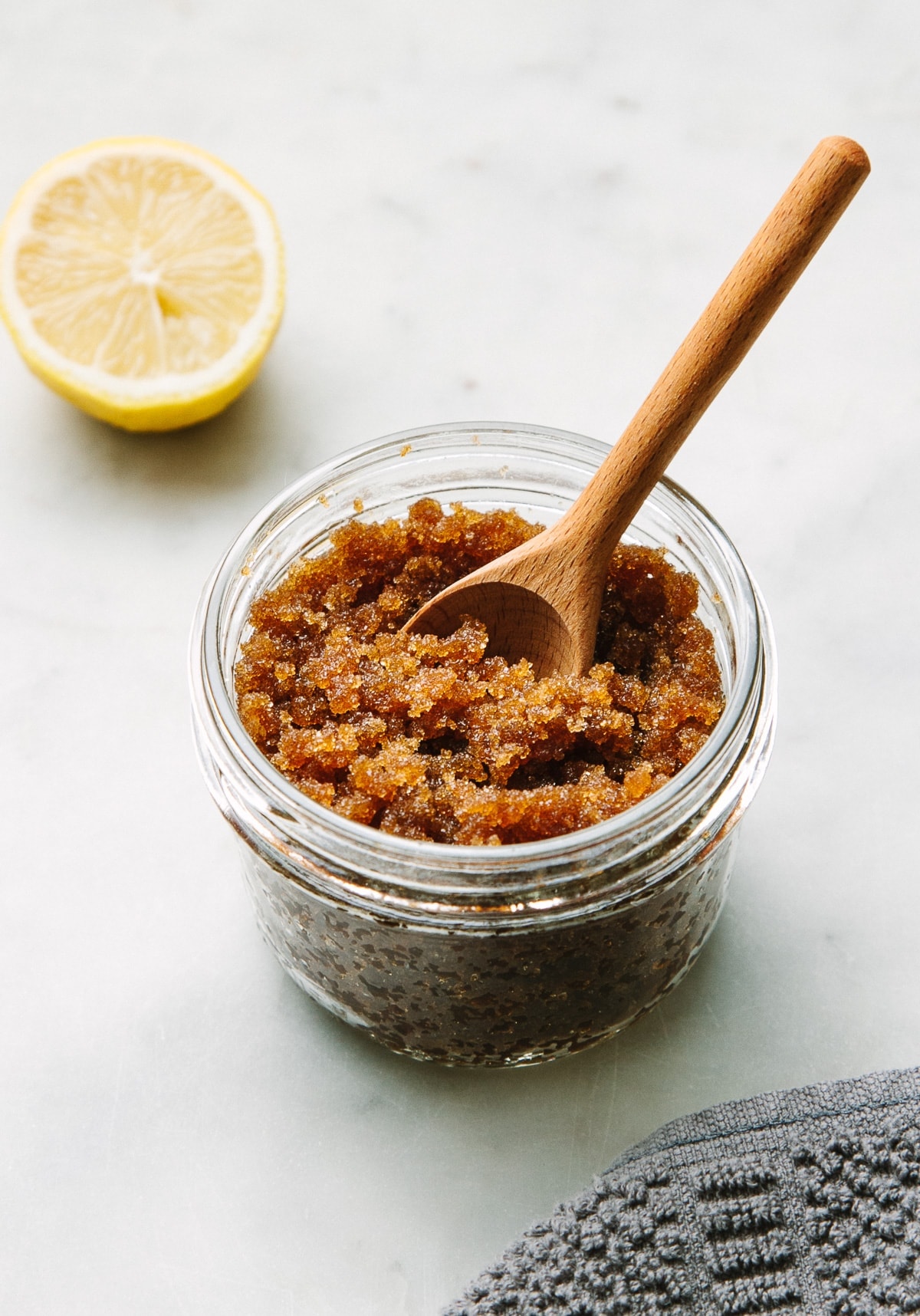 Found Simple Veganista
Sweet Grape Body Scrub
Found Savy Naturalista
DIY Green Tea Scrub
This helps reduce scars naturally!
Found Dear Crissy
Root Beer Float Sugar Scrub
Yummy!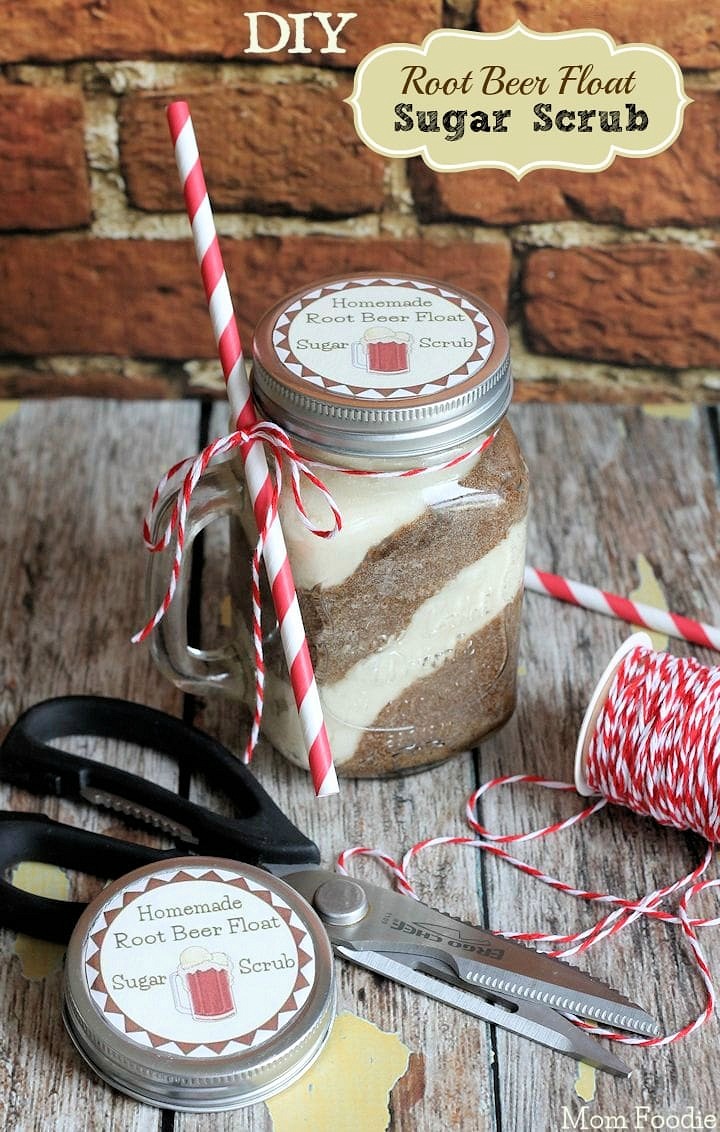 Found Mom Foodie
Pumpkin Spice Body Rub
This is a beautiful way to enjoy the Fall!
Found Oleander + Palm
Whipped Grapefruit Mint Sugar Scrub
Refreshing and delicious!
Found The Kitchen McCabe
Vanilla Chai Sugar Scrub
Live the lift of luxury with this delicious smelling body scrub!
Found DIY Natural
Organic Citrus Sugar Scrub
Smell and feel nice and clean!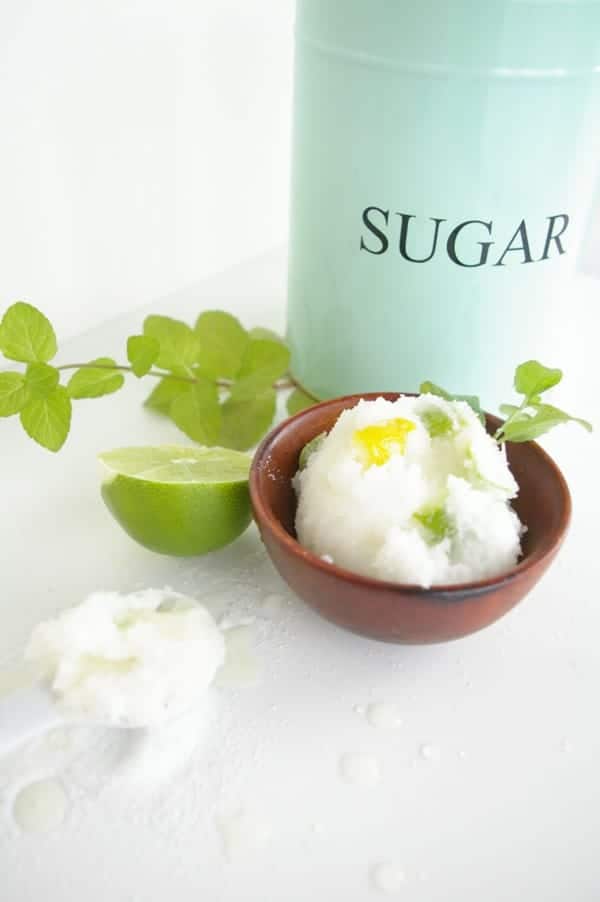 Found Sugar and Cloth
Sugar Cookie Body Scrub Recipe
Sweet, just like you!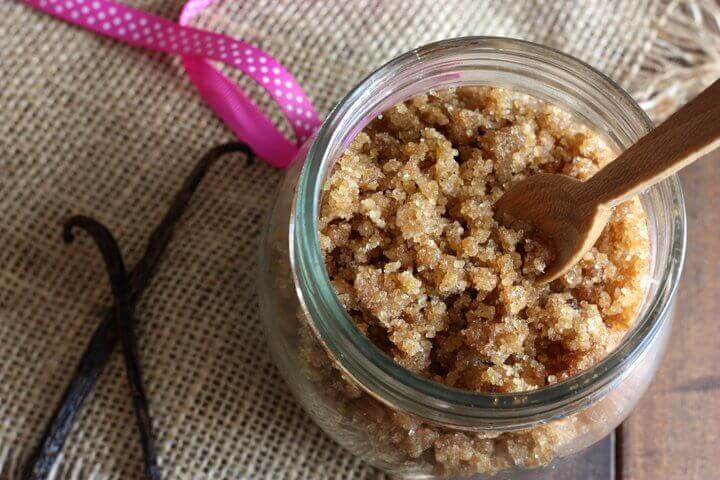 Found Mommypotamus
Geranium Pink Sea Salt Body Scrub
Decadent! Plus this smells flowery and delicious!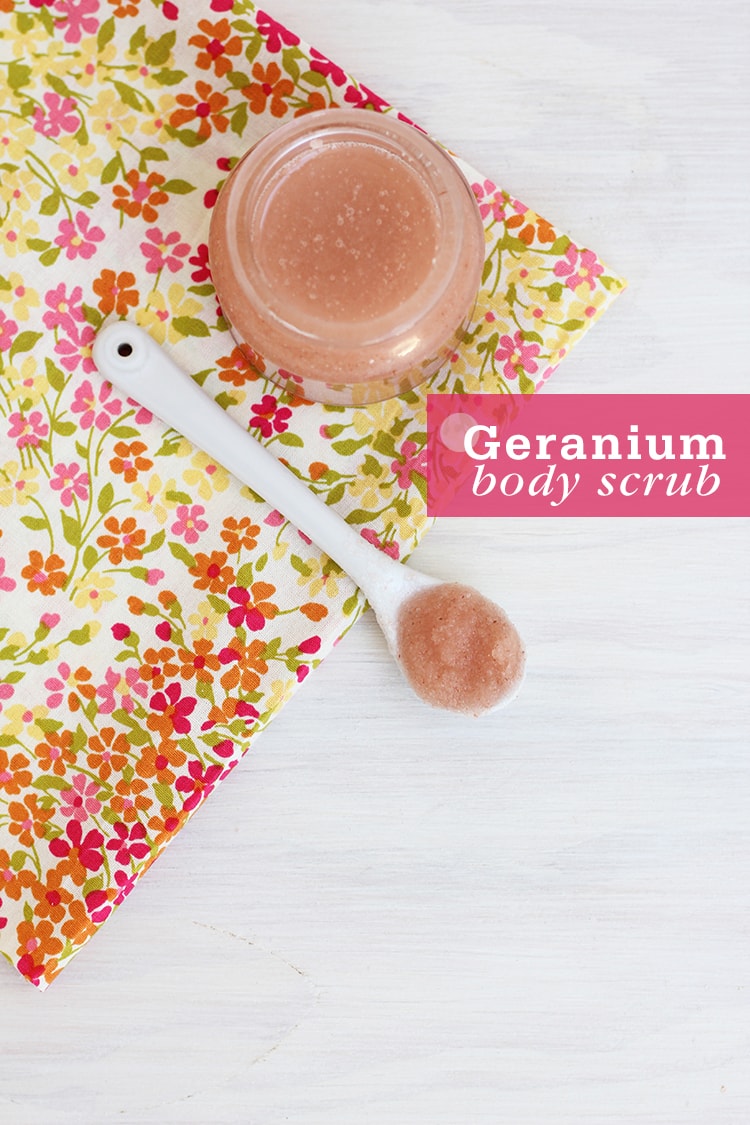 Found FruetCake
Sugar and Salt Scrub
Perfection!
Found The Elliot Homestead
Salted Cream Body Scrub
Decadant!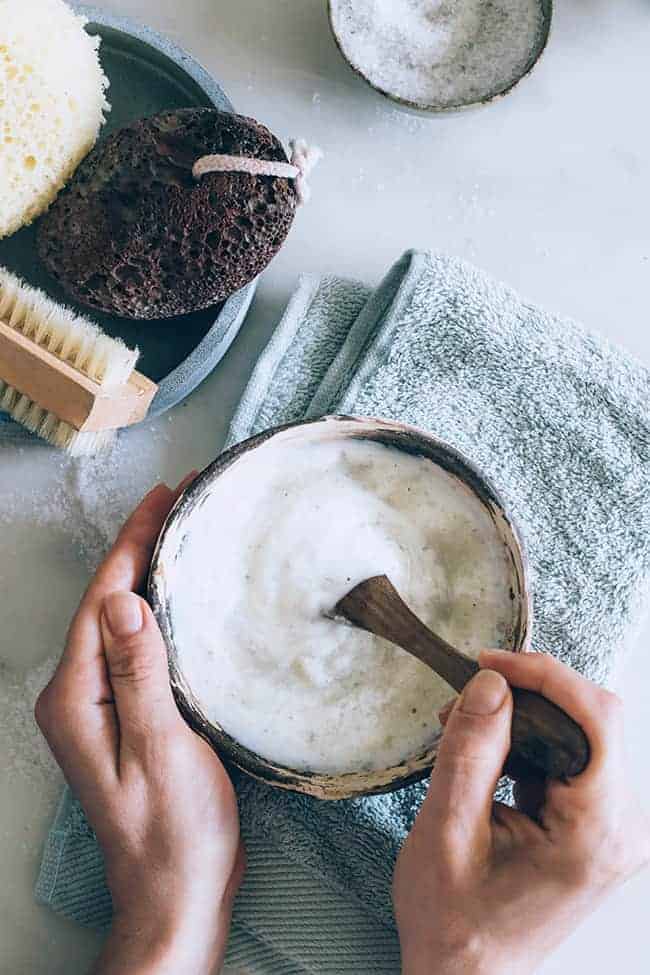 Found Hello Glow
Apple Spice Scrub
This is the perfect body scrub for Fall!
Found Homemade for Elle
Orange Body Scrub
If you love fresh, cirtrusy scents, you will love this!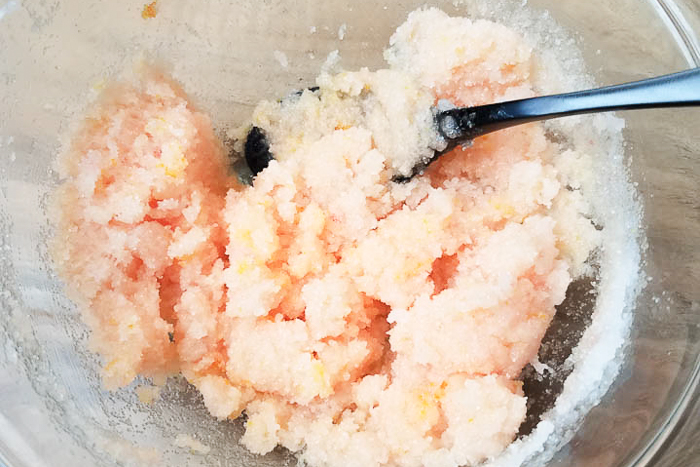 Found The Country Chic Cottage
Honey and Brown Sugar Scrub
Delicious!
Found A Pumpkin and a Princess
Almond and Flower Body Scrub
Sure! You could buy this at a spa and it would cost you $70… or you can make it at home for cheap!
Found Lia Griffith
Almond Facial Scrub
Perfection!
Found Happy Healthy RD
Cucumber Body Scrub
Enjoy this hydrating scrub!
Found Dear Crissy
Men's Body Scrub
Finally! A little luxury for men! Men can use this on their hands a couple of times a week to help keep them in check!
Found She Saved
Peppermint Tea Bath
Enjoy this yourself or give it out for gifts!
Found Thirsty for Tea
Blueberry Sugar Body Scrub
Large sugar crystals help you to scrub away dead skin!
Found The Jenny Evolution
Avocado Face and Body Scrub
Perfect!
Found American Lifestyle Mag
Cherry Blossom Sugar Scrub
Love a more flowery scent? This is for you!
Found Lezo Musings
Vanilla Latte Coffee Scrub
Coffee is fantastic for skin elasticity! And this is a seriously fantastic way to add a jolt to your day!
Found A Beautiful Mess
Spiced Orange Sugar Scrub
Lovely!
Found Life With Lovebugs
Coconut Lime Mint
This smells amazing! Plus it is hydrating and fantastic for your skin!
Found A Spectacled Owl
You May Also Enjoy…
33 Luxury Bath Products You Can Make Yourself
37 Beauty Supplies You Can Make Yourself
31 Lovely and Natural Dried Flower Craft Ideas
30 Phenomenal Wine Bottle Upcycle Projects
31 Fabulous and Interesting Wine Cork Crafts