Hello, DIYers!
What's the difference between scrapbooking and putting together a photo album? I'm glad you asked! A scrapbook is a brilliant way to really engage with the person, place, or experience you have chosen for the page. Taking some deliberate time to truly put your own creative stamp to further impress the importance of the subject can really give you a deeper appreciation for it. It doesn't hurt that they are much more interesting for people to look at if you want to show them off!
Scrapbooking for seniors can be particularly wonderful as it pulls from their long-term memory and helps to create more ties to them. Plus, if they struggle with memory loss later in the future, they will always have a pleasant reminder!
Happy crafting!
...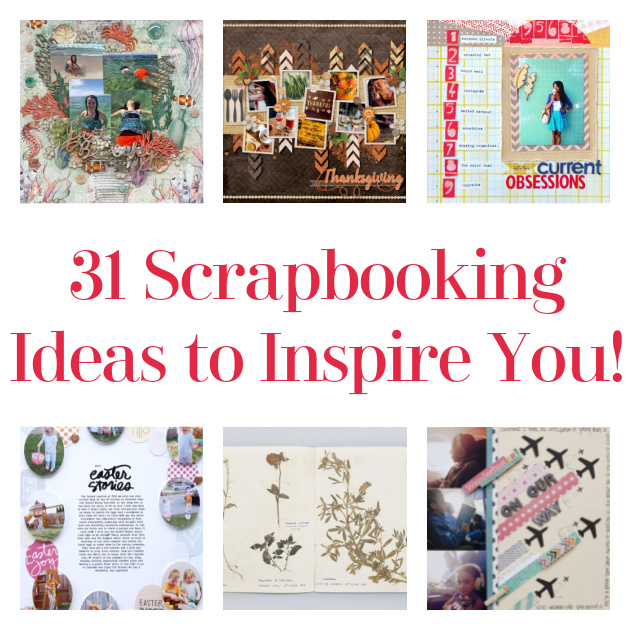 Map Background
Are you making a page from a trip? Use a map as the background!
Found Life Print Photo
A Pop of Color
There are so many ways to add color and fun to your scrapbook!
Found Snapping Monsters
Foam Stickers
Foam stickers add some extra dimension and texture to your pages! You can even use puffy stickers! Plus, there is something about these things where their glue is like magic!
Found Scrapbooking
Scrapbook Story Page
Add a story or memory to your scrapbook page!
Found Pam Baldwin
Form Shapes
Get the items on your page and turn them into shapes!
Found Scrap Sweet Scrap
Scrapbook Envelopes
Use beautiful paper to make special places to stash concert tickets, notes, and more!
Found Gathering Beauty
Vintage Scrapbook Page

This vintage page is perfect for a sepia toned collage!

Found Papercraft Secrets
You May Also Enjoy…
37 Amazing Pages to Include in Your Bullet Journal
41 Free Patterns for Adorable Crochet Creatures
33 Fantastic DIY Bookmark Crafts
37 Beauty Supplies You Can Make Yourself