Hello, DIYers!
Since Covid began, many people have been taking it upon themselves to color their own hair. Aside from the obvious concerns for safety, many salons have also experienced issues with staff and scheduling, making it difficult to get an appointment at a time that you need. If you're too antsy to wait and you're thinking about doing your hair with a kit from the store, we've got some tips and techniques that can help you get your desired look!
As a reminder, there IS a good reason that people use professionals for their haircare. Hair can become damaged in the process or the effects of the dye or color can be unpredictable. Each person has different hair and not all techniques will work the same on everyone. Curly hair, ethnic hair, pre-colored hair, virgin hair, etc. all react differently, so make sure you do your research before taking on this task and do so with your personal hair type in mind!
Choose the Right Developer
If you are opting for box dye, the box will likely contain a bottle of 20 volume developer. If you are purchasing color from a shop like Sallys, you will want to select a compatible brand of developer at the proper level. Volume 10 developer is gentle, slow, and deposits color only. 20 volume will process a bit faster and give you flexibility to move 1-2 shades. 30 volume developer will work even faster and allow for 3-4 shades of lift. There is also a 40 volume developer on the market, but you don't need it at home. Just trust me on this one!
Found Style Caster
Lighten with Dirty Hair and Color with Clean Hair
It's a myth that it is better to color your hair when it is dirty! It *may* be helpful to have the grease build up before bleaching, but clean hair can help create evenness in your fresh color. So go ahead and wash it!
Found Naturcolor
Start Coloring process on Dry Hair
Your hair should not be wet when you put on color.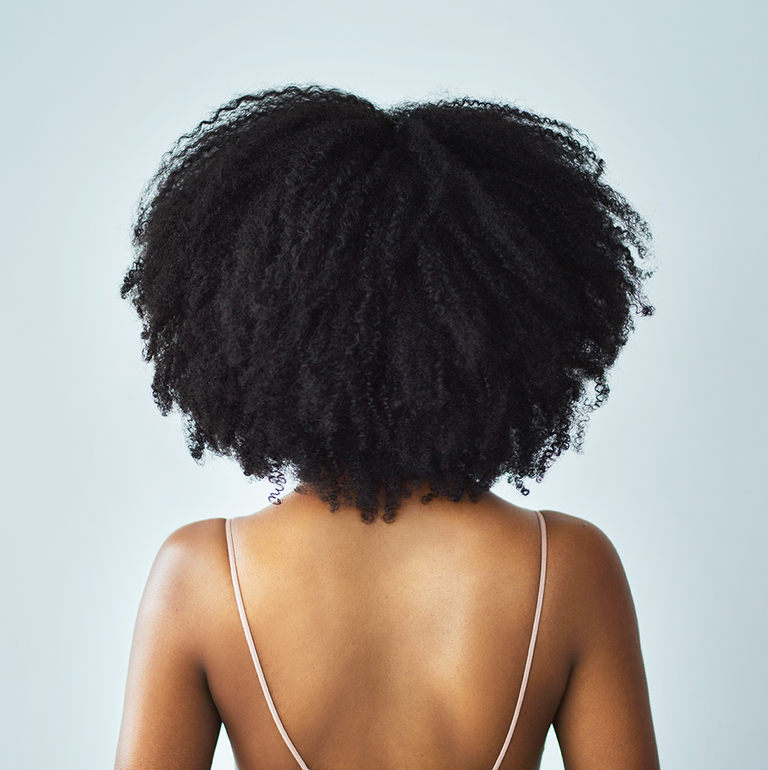 Found Good Housekeeping
Line Surrounding Areas of Skin with Coconut Oil
The oils will help to avoid direct contact from hair color or dye that goes astray! If you've ever accidentally had hair dye stained on your body for a bit, you know that it can be a huge bummer when you want to show off your new look right away!
Found Kalista Salon
Section Hair Appropriately
There is a method to coloring! Section your hair and follow each step closely!
Found Madison Reed
Select Your Highlights First
You can highlight your hair yourself at home too! Just be sure to pre-plan by deciding how thick you would like your highlights and if you would like them all through your hair. Further, you will want to decide on what color you would like them to be!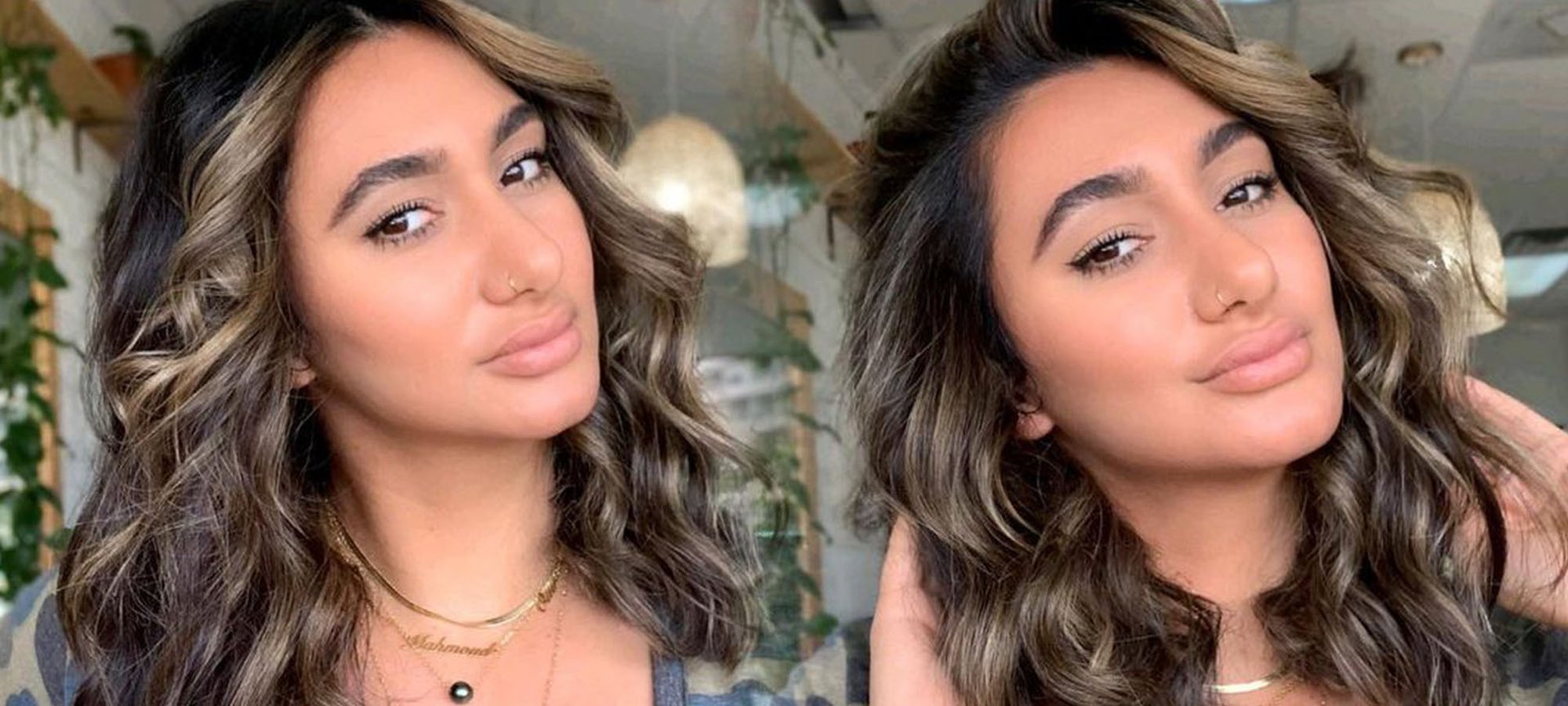 Found Loreel Paris USA
Peekaboo Color
This look is so gorgeous! It gives you just a hint of color in the back!
Found Reddit
Mix Colors
The coolest part of coloring your hair at home is that you can make custom colors that are perfect for you. can't find the perfect strawberry blonde? Maybe you'll mix a dark honey blonde with a light copper blonde! You can choose how much is added and find which outcome is best for you!
Found YouTube
Get Healthy, Vibrant Rainbow Hair
Want something bright and funky?! We've got you covered!
Found Health Line
Use Aluminum Foil
Use foil to keep things neat- especially if you are using multiple colors!
Found Bellatory
DIY Color Deposit Shampoo
If you are dawning a funky color, you can add a quick refresher to your hair each time you shampoo or condition by mixing it with some of your color! Just make sure you won't be sharing the bottle with anyone else!
Found Crafty Little Gnome
Highlight with Spare Tooth Brush
A toothbrush can help you get high quality highlights that look natural! A mascara wand would also work!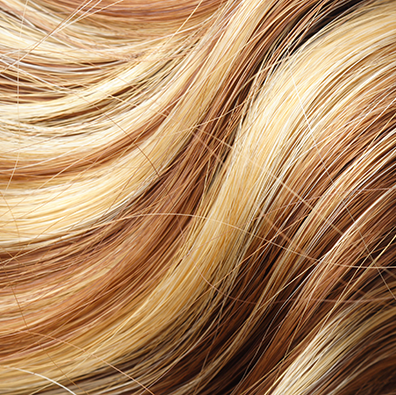 Found Good Housekeeping
Color the Tips of Your Hair
Color the tips of your hair with a funky color!
Found Bellatory
Lighten Your Hair Naturally
Get beautiful light strands without using chemicals!
Found DIY Natural
Ombre Short Hair
You can still get this awesome faded look with short hair! Here's how you do it…
Found One Little Mama
Touch Up Your Roots at Home
Sometimes your roots need a refresher before the rest of your hair. This tutorial can show you how!
Found YouTube
Rinse Your Hair with Cold Water
Cold water helps to close up the pores on your hair and keep the color in. At the very least, make sure that you are rinsing the color or dye out of your hair with cool or cold water and then skip washing for 72 hours, if you can. The hotter the water is that you continue to rinse with, the more porous your hair will become. That can make color fade faster, dry out your hair, and cause breakage.
Found Botox Capilar
Get the Dye Off of Your Skin with Ease!
There are a bunch of ways to get the color off of your skin if you've accidentally gotten stained. Try any of these methods!
Found All Day Chic
Balayage at Home
This tutorial walks you through one way that you can get this popular look from the comfort of your own home!
Found Super Drug
Dying Natural Hair with No Bleach
Lighten your hair with gorgeous results!
Found YouTube
Choose the Best Highlights for Your Undertones
Are you unsure of which shades will work best for your skin tone? This can help!
Found Luxy Hair
Going Red from Dark Brown
This is everything you need to know about going red!
Found Refinery 29
Safely Bleach Your Hair at Home
Bleaching at home is a risky move! Make sure that you do your research and have all of the materials that you need before you begin. It could take awhile!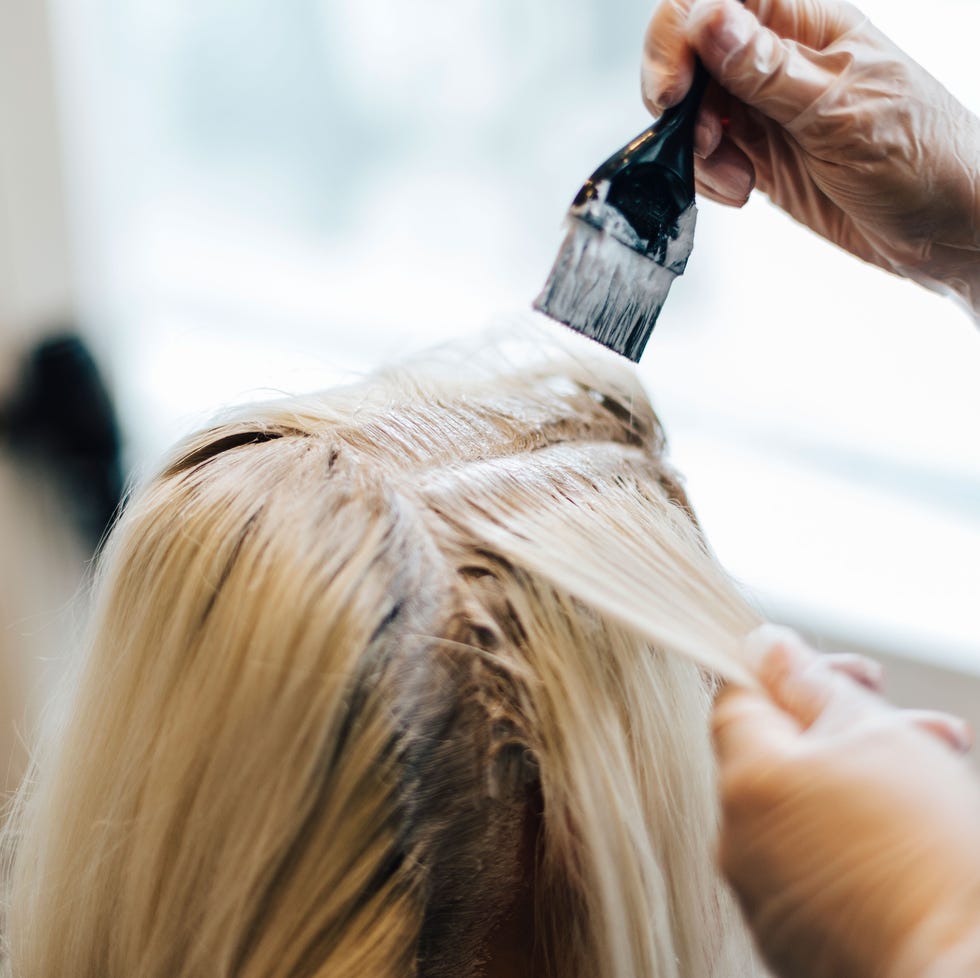 Found Harpers Bazaar
Rinse Henna Dye Out with a Combination of Water and Apple Cider Vinegar
This henna expert tried rinsing with apple cider vinegar to prevent her color from continuing to run and it worked!
Found All Things Crafty
Natural DIY Haircolor
Go natural with these homemade hair dyes!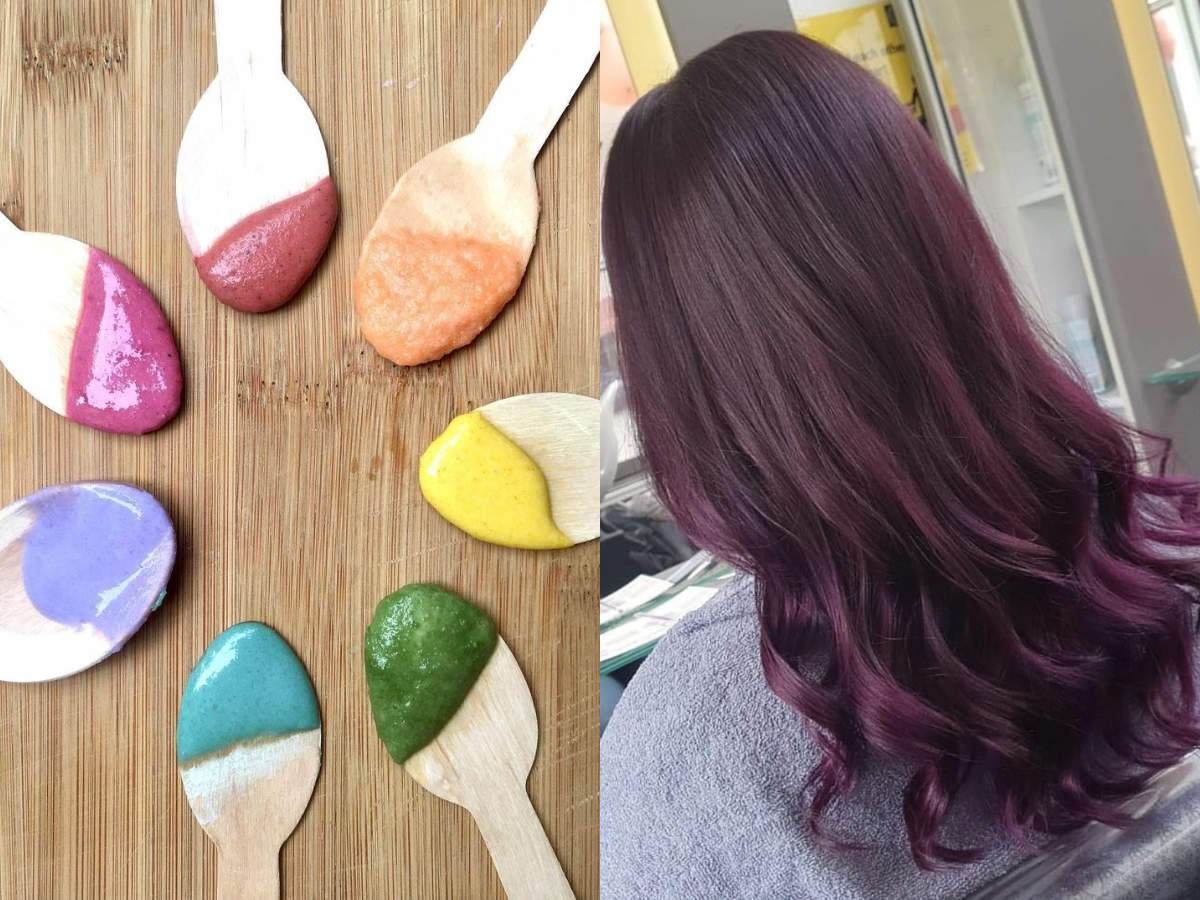 Found Times of India
DIY Hair Color Remover
This will help you to strip color from your hair for a more natural look!
Found Inspired Beauty
Avoid Using Heat Styling Methods
Using heated styling, even as simple as a blow dryer, can open up the pores in your hair and allow color to fade. If you can, avoid using it as much as possible. When you do use it, be sure to have a heat protector spray handy!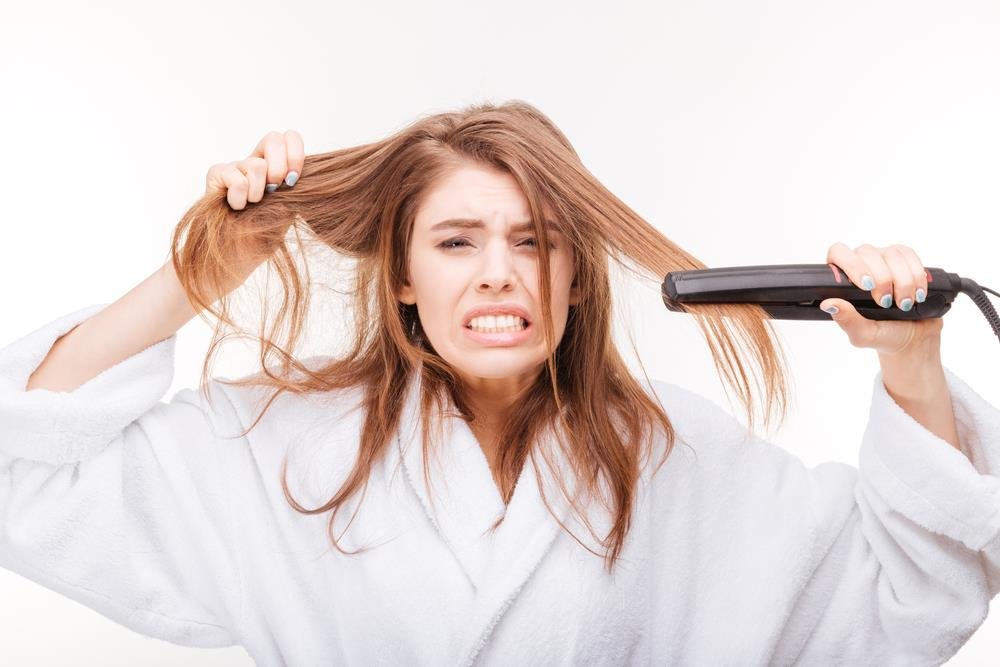 Found Found Teno Blog
Split Your Color Down the Middle
Like this look? Learn how to do it here!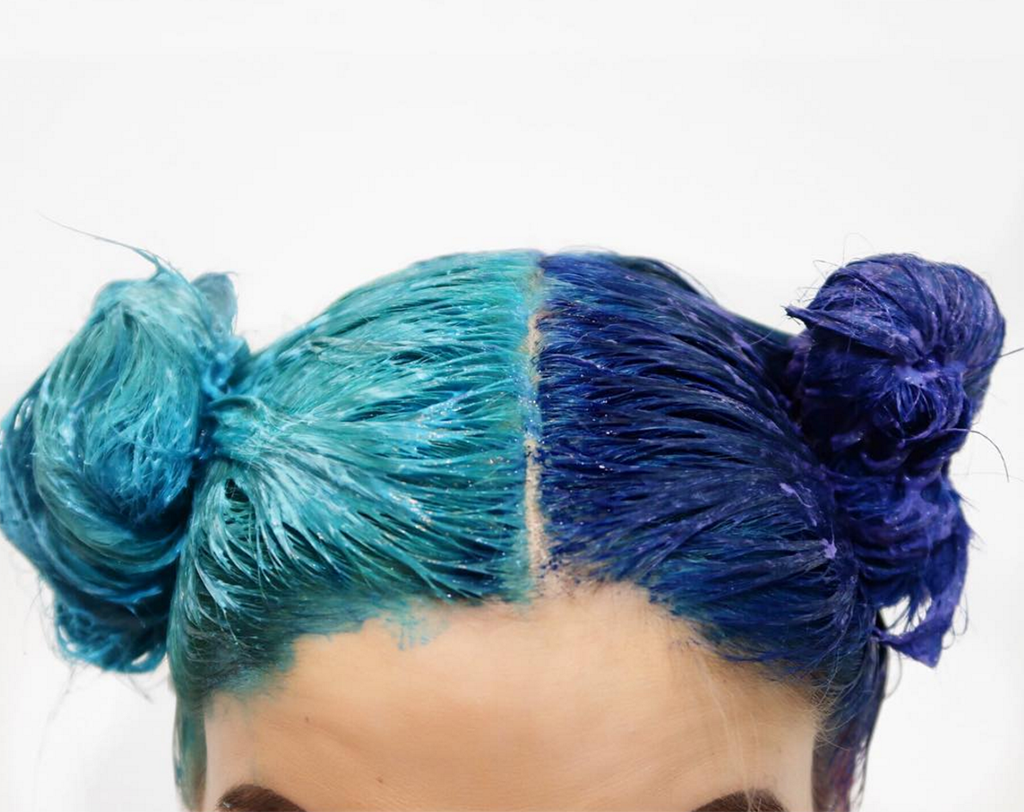 Found Sophie Hannah
Treat Your Hair to a Homemade Hair Mask
After all is said and done, your hair has probably been through it! Especially if you have used lightener. Why not add a special, luxury treatment intended to help give your hair some new life?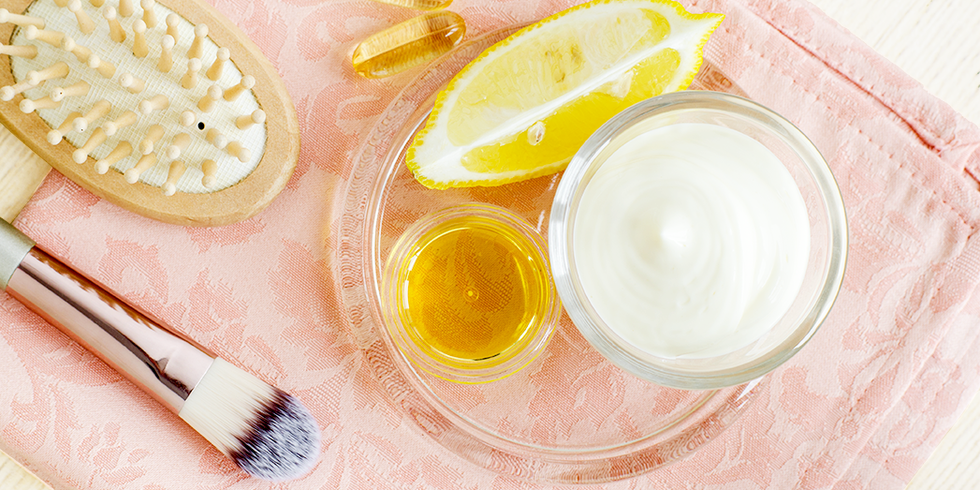 Found Good Housekeeping
Correcting Hot Roots
Hot roots occur usually in the lightening process. They are pretty unsightly, but this can help you fix them!
Found Madison Reed
You May Also Enjoy…
33 Beautiful Wedding Hairstyles You Can DIY
Accessory DIY Tutorial: Wire Headband (Flexible Hairband)
30 Flower-Inspired Spring Nail Designs
37 Beauty Supplies You Can Make Yourself
30 Brilliant DIY Makeup Storage Hacks
33 Luxury Bath Products You Can Make Yourself
31 Impressive Nailscapes Inspired By Nature