Hello, DIYers!
If you love inviting birds to enjoy your yard and garden, a birdbath is the perfect way to ensure a good show! Watch them splash and cool off on a hot summer day in your homemade birdbath while you learn more about the natural world, right outside of your home! Give any of these creative birdbath ideas a try!
Happy crafting!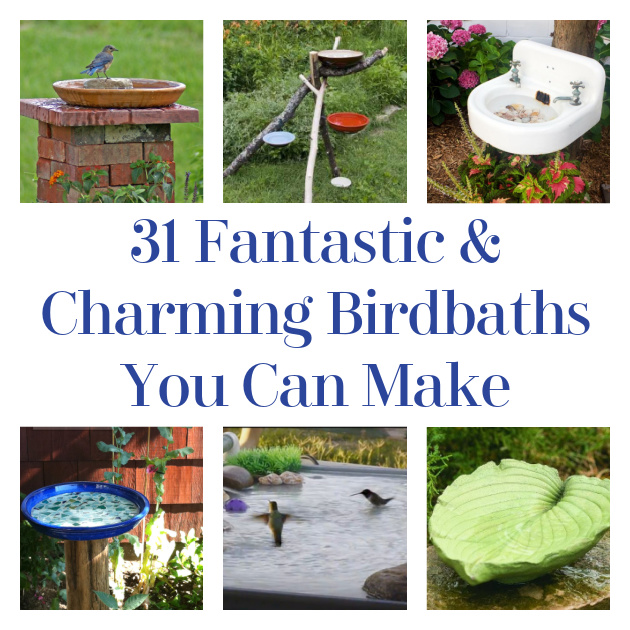 ...
Upcycled Lamp Birdbath
Use an old lamp as the base for your fabulous new birdbath! You can even add a pop of color!
Found Color Me Thrifty
Hanging Grapevine Birdbath
This is cute and simple!
Found Mommy Hobbies
Concrete Leaf Birdbath
This is a lovely addition to the greenery in your gardens!
Found Birds and Blooms
Easy Glass and Pottery Birdbath
How cool are these?!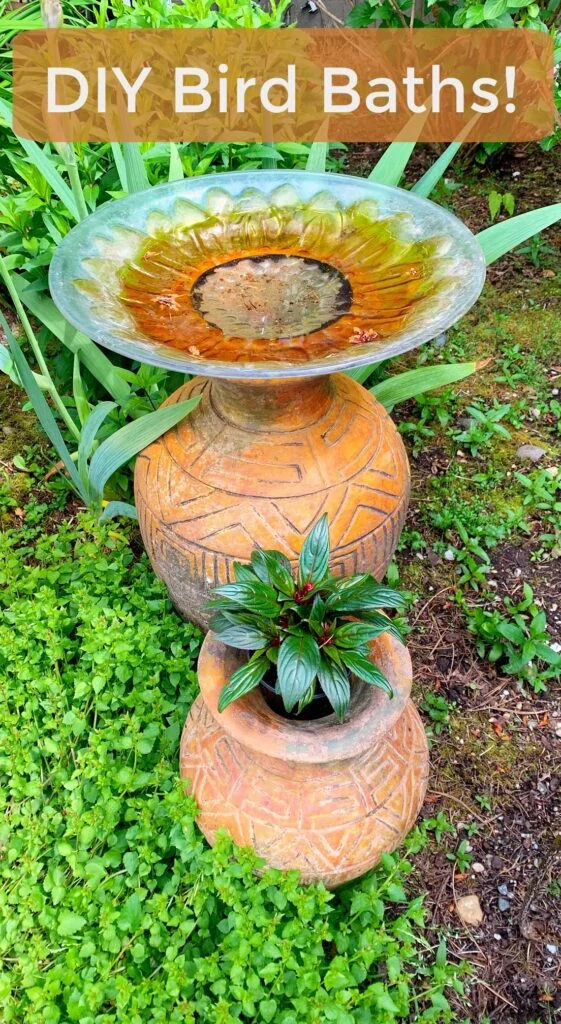 Found Thrifty Northwest Mom
Rustic Bird Bath
Fancy a rustic garden? This is perfect!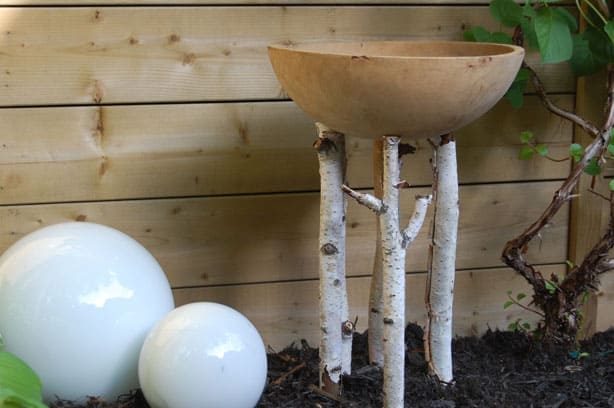 Found The Art of Doing Stuff
Recycled Glass Birdbath
Whether you have recycled glass lying around or you want to thrift for your project, this is an awesome way to recycle existing glass!
Found Flea Market Gardening
Brick Birdbath
Use brick to create a strong, solid structure for the base of your birdbath!
Found Robins Nesting Place
Clay Pot Birdbath
Clay pots make for easy bird baths! As a plus, they are so simple to customize!
Found Our Creative Life
Tea Pot Bird Bath
Use thrifted items to make this fabulous bird bath for your garden!
Found Morena's Corner
DIY Faux Concrete Bird Bath
If you love the look of concrete bird baths, but not the downsides to using concrete, this is for you!
Found Interior Frugalista
Terra Cotta Pot Birdbath
Here's another way to use planters to design your own birdbath!
Found Running with Sisters
Stacked Stone Bird Bath
How charming!
Found Our Fairfield Home and Garden
DIY Rustic Birdbath Dripper
This is so cool!
Found Lacey Oaks
Salvaged Chair Birdbath
upcycle an old garden chair into the base for your fabulous birdbath!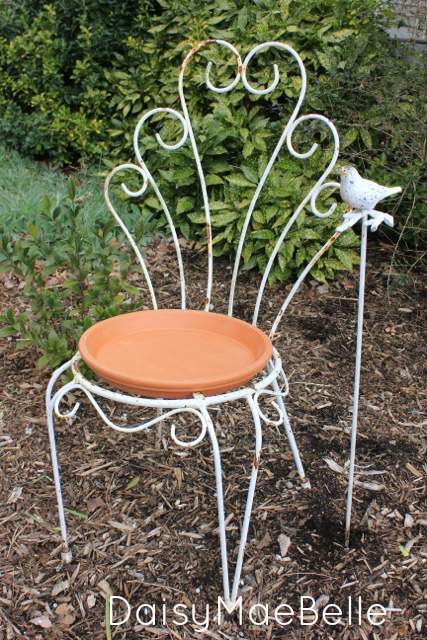 Found Home Talk
Mosaic Birdbath
Who doesn't love the birdbath look in mosaic?!
Found Frugal in Fairfield
Modern Birdbath
This is a sleek design that is perfect for the yard of your modern home!

Found The Art of Doing Stuff
Serving Dish Birdbath
Find a serving dish with a beautiful design or paint one yourself!
Found Home Jelly
Salvaged Sink Birdbath
This is such a creative idea!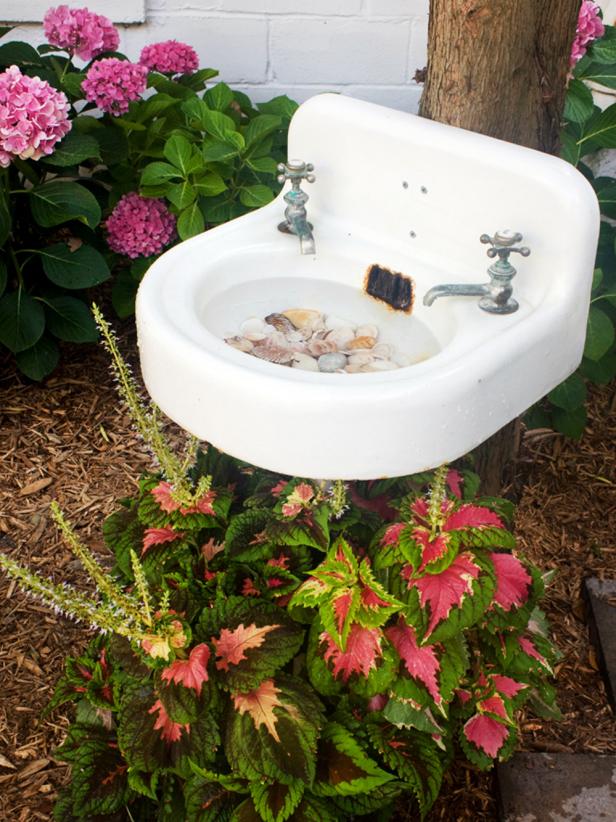 Found HGTV
Oil Pan Birdbath
Give this a try!
Found Home Stories A to Z
DIY Mosaic Birdbath Using CD's
Use broken CDs to make this awesome and shimmering mosaics birdbath!
Found The Misadventures of Victorias
DIY Birdbath Water Park
This is so cute and perfect for a birdbath!
Found Birds and Bloom
Fountain Birdbath
Fountain and birdbath in one!
Found Birdwatchers Digest
Wooden Stump Birdbath
How charming is this? Give it a try!
Found Flikr
Birdbath and Planter Tower
How cute is this!?
Found Home Stories A to Z
Heated Birdbath
Help ensure that your feathered friends get warm water all year long!
Found The Spruce
D.I.Y. Birdbath Restoration
Fix up a broken bird bath and upgrade it on the way!
Found Following the Master Gardener
DIY Tomato Cage Bird Bath
It doesn't get any easier than this!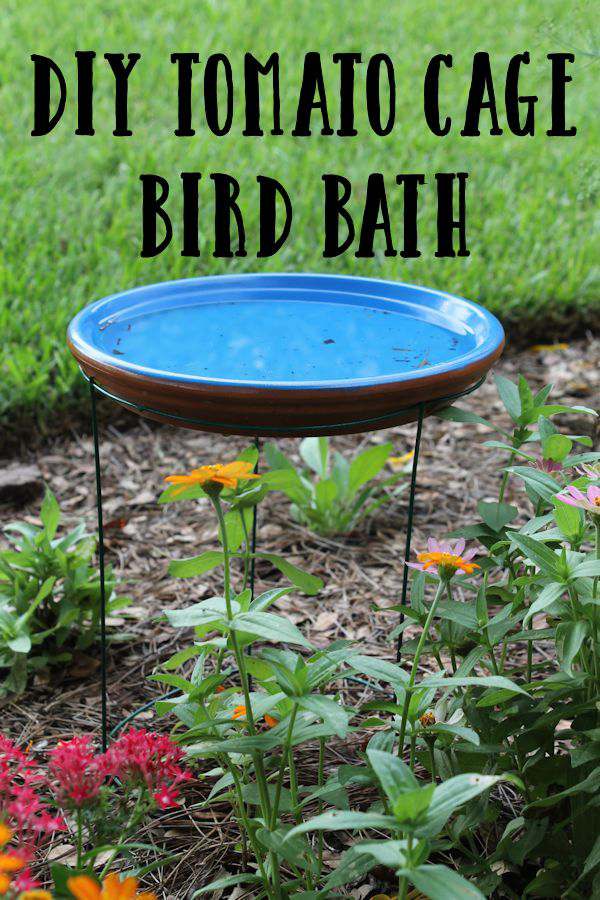 Found My Life Abundant
Creative Bird Bath
Get as creative as you want!
Found Deco Art
Alice in Wonderland Birdbath
How cute!
Found Sometimes Crafty
Party Platter Birdbath
This is a simple way to make a colorful (and cost-effective) birdbath!
Tree Stump Birdbath
Have a stump of wood to spare? Try this!