Hello, DIYers!
As we enter the fall season, we begin to stack layers onto our clothes in order to keep up with the cooling temperatures. One of the best ways to do that is to add a vest! If you don't have one (or at least, not a large assortment) never fear! Vests are typically a super simple pattern! You can make them with fresh, hand picked fabric or you can upcycle existing material from jeans, a scarf, t-shirt, and more! Give these a try!
Happy crafting!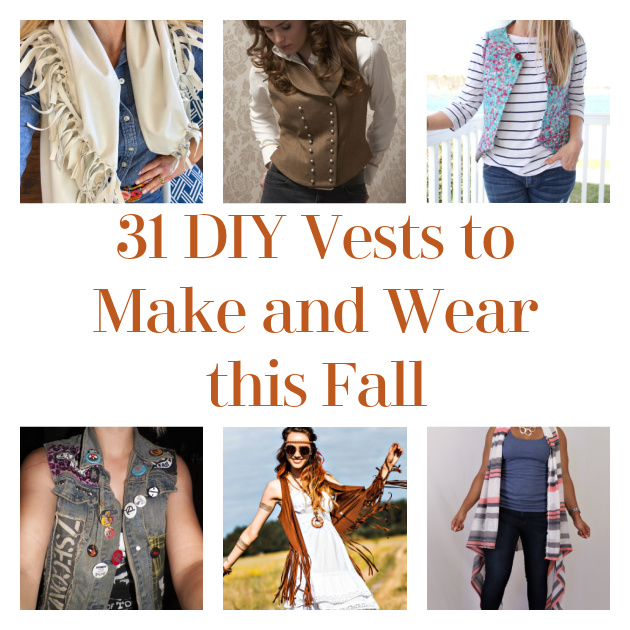 Upcycled Denim Vest
Try this!
Found DIY Joy
DIY Cape Vest
Fabulous! Give this tutorial a try!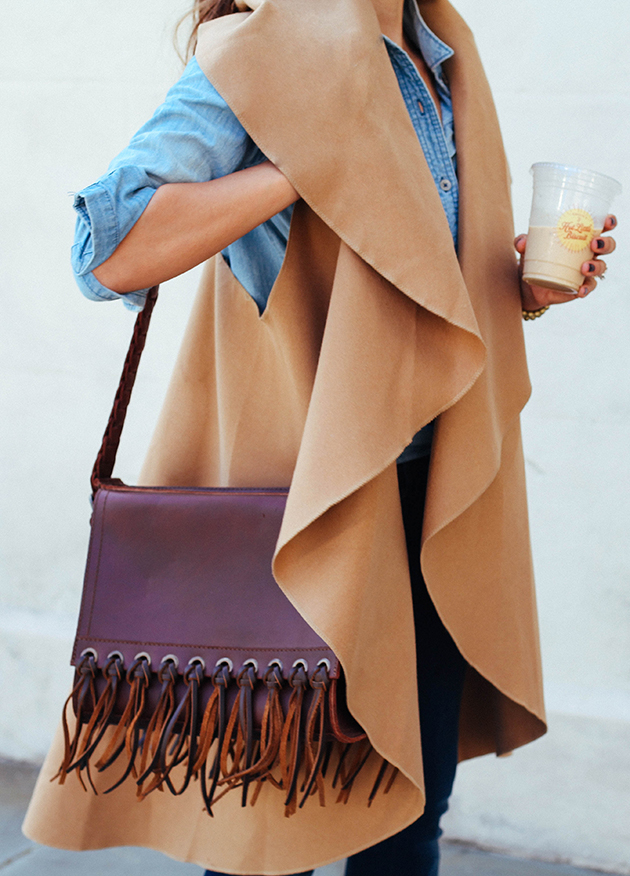 Found In Honor of Design
Women's Fleece Vest
This is a must-have for your fall wardrobe!
Found Fleece Fun
Romantic Silk Vest
Look at this lovely, flowing vest! It's gorgeous!
Found Runway Sewing
DIY Zipper Vest
Want a classic vest with a zipper? Try this!
Found Painted Layers
Fabulous Faux Fur
This vest is lovely and much easier than it looks!
Found Mood Fabrics
Double Breasted Waist Coat
This looks amazing!
Found WK Designer
No Sew Waterfall Vest
How great is this?! Try this free ultrasuede pattern!
Found Fabric
DIY Simple Cardigan Vest
These are always so cute, and they can add so much versatility to your wardrobe. But you don't have to spend a fortune by having a fantastic collection of vested cardigans, you can make your own!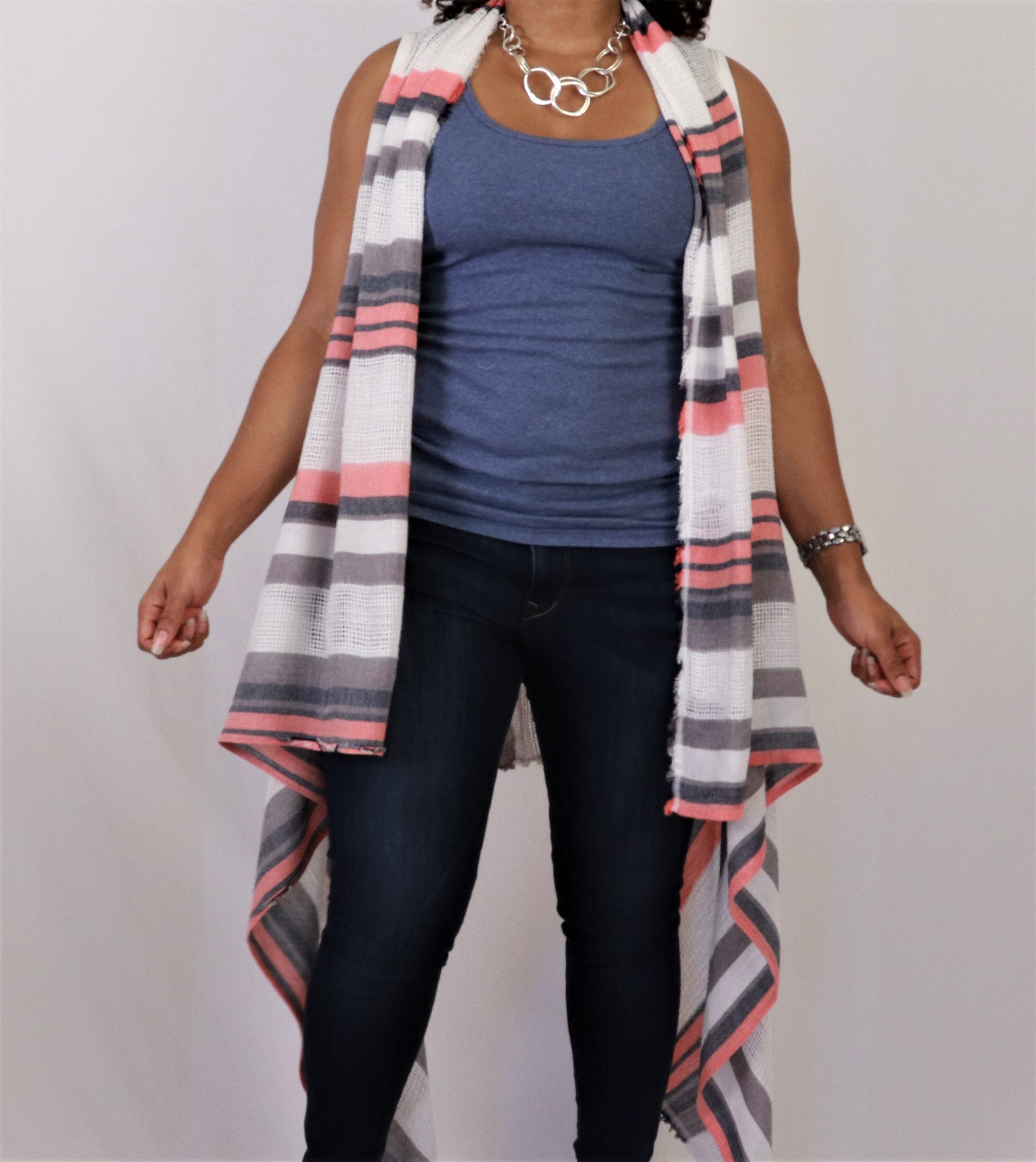 Found The Sitting Bird
DIY Puffer Vest
Do you love puffer vests? Try this!
Found YouTube
AZTEC Hooded Vest Pattern
This is adorable!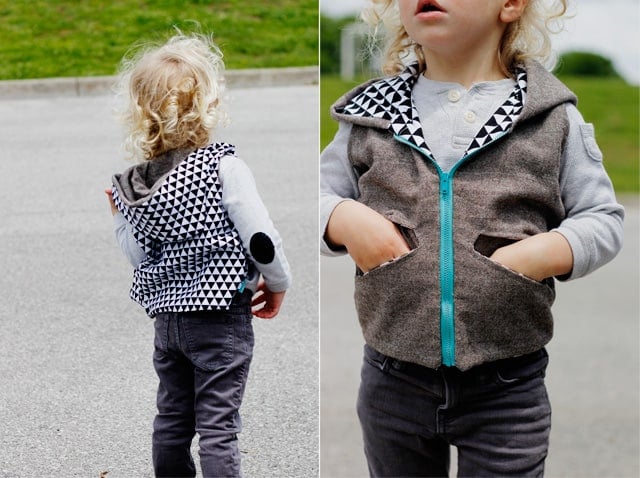 Found See Kate Sew
The Flyaway Vest
Fabulous!
Found The WH0ot
DIY Weighted Vest
This is great!
Found YouTube
Hooded Vest DIY
Give this a try!
Found Make Crafts and Glory
No-Sew Fringe Vest
How cute is this?!
Found DIY Projects
Colorful Vest
Add some color to the mix!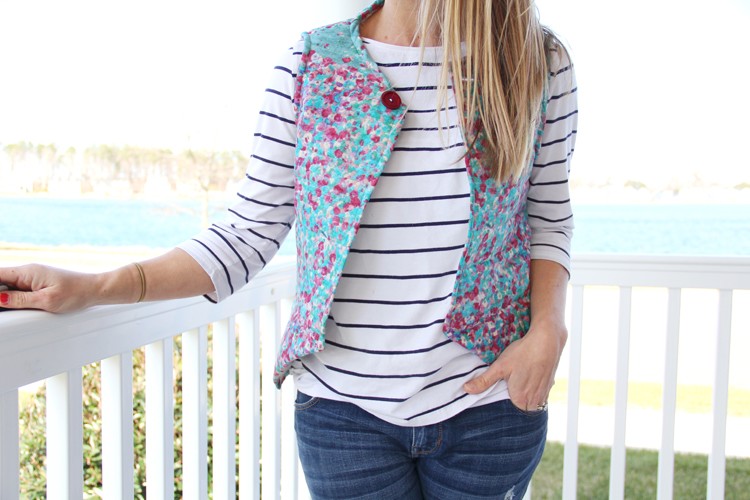 Found Me Sew Crazy
DIY Faux Fur Vest
How cozy does this look?!
Found YouTube
Scarf to Vest
If you have a scarf that you're looking to upcycle, why not try this fun project!?
Found How To Instructions
DIY Punk Vest
Need a punk rock look? This is perfect!
Found Cut Out and Keep
Longer Racer Back Vest
Give this a try!
Found Pretty Quirky Pants
DIY Utility Vest
These come in handy AND they can look great!
Found The Style Dujour
DIY Wool Vest
This is a ne-sew option to make your own cozy wool vest for the chilly weather!
Found Mood Fabrics
Giant Zipper Vest
This is awesome!
Found Doodle Craft Blog
Denim Vest DIY
How cool is this?!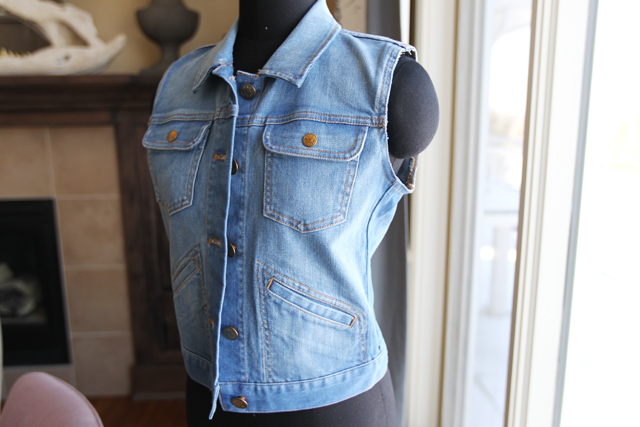 Found Centre Street Style
Circular Vest
Try this!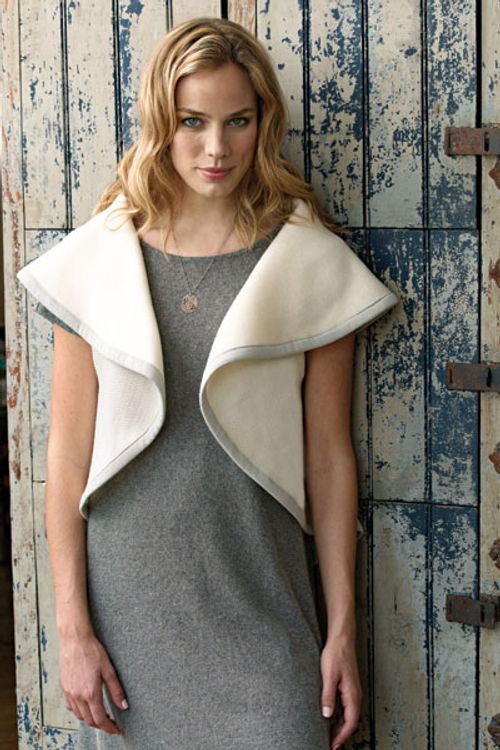 Found Threads Magazine
Easy No Sew High-Low Vest
This is easy to make for a child or adult!
Found Sunshine and Spoons
DIY Sideways Garter Vest
Fabulous!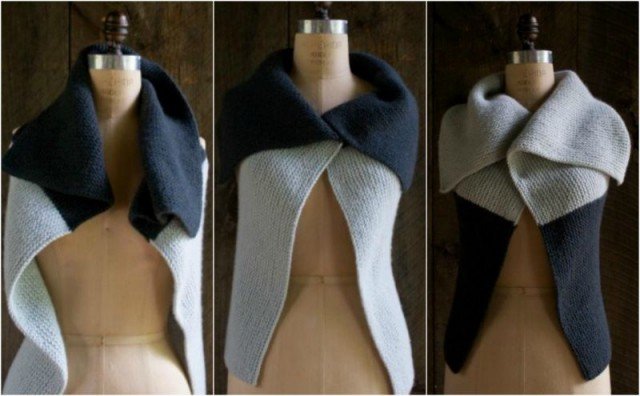 Found Fab Art DIY
DIY Leather Vest
Feeling like a biker? Try this vest!
Found E How
DIY Reversible Puffer Vest
This is so cool!
Found YouTube
DIY Vinyl Vest
Are you inspired by vinyl? Give this a try!
Found YouTube
DIY Turkish Vest
Give this a try!
Found Sparkly Belly
You May Also Enjoy…
30 Fabulous DIY Active Wear Projects
37 Ways to Customize Your High Heels
30 DIYs to Complete Your Pearlcore Style
37 Ways to Dress-Up Your Sandals this Summer
30 Ways to Refashion Hoodies for Teens
30 Ways to Make Your Own Leggings and Upgrade Your Old Ones
31 Cute DIY Night Gowns and Sleepwear You Can Make Yourself