Hello, DIYers!
The cool weather is coming and soon it will be time for snuggly sweaters and hoodies! Naturally, teens love to put their creative stamp on anything that they can! Here are some fantastic ideas for taking a plain or worn out hooded sweat shirt and turning it into something custom and new! Give these a try!
Happy crafting!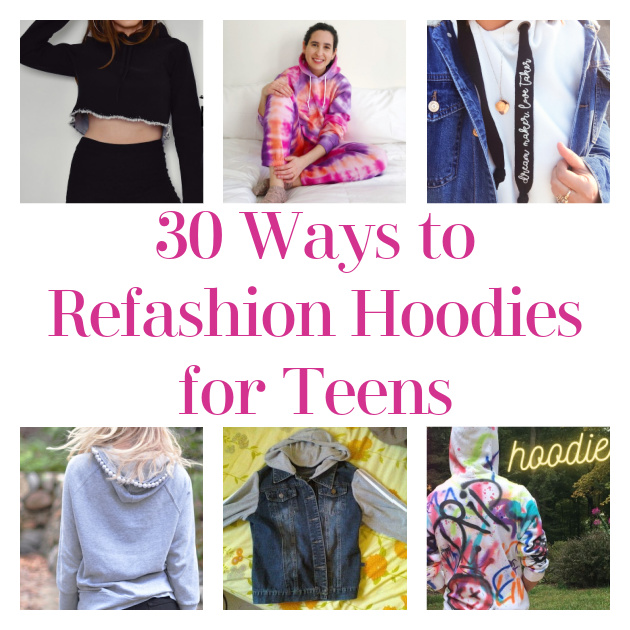 Fabric Blocks
How cute is this!? Use scraps of patterned fabric to create your custom look!
Found Alisa Burke
DIY Cropped Hoodie
This is adorable!
Found YouTube
DIY Graffiti Hoodie
This is so cool!
Found YouTube
DIY Embroidered Drawstrings
This is a small and cute addition!
Found Honestly WTF
Pearl-Lined Hoodie
It's all about the pearls!
Found Craftgawker
Bleach Dyed Hoodie with Holo Vinyl
This is so cute!
Found Mad in Crafts
DIY Lace Painted Hoodie
Fabulous! Give this a try!
Found Scratch and Stitch
Neon Zipper
Replace a basic zipper with something neon!
Found Sew DIY
LED Hoodie
Isn't this fabulous?!
Found Instructables
DIY Lace Up Hoodie
Check this out!
Found YouTube
Mix it with a Denim Jacket
Cut up a denim jacket and hoodie to make something new and fabulous!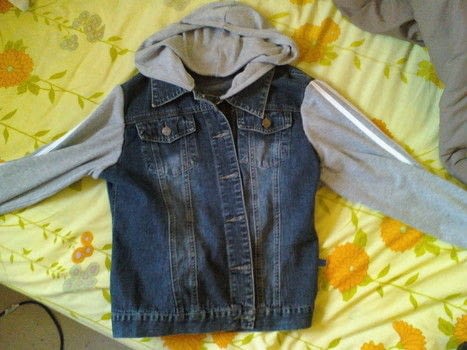 Found Cut Out and Keep
Casual Hoodie to Stylin' Sweatshirt Refashion
This works for hoodies of any size!
Found Confessions of a Refashionista
DIY Galaxy Print Hoodie
This hoodie is out of this world!
Found Housewife Eclectic
Change the Pockets and Cuffs
What a difference this makes!
Found Mini Pip
Add a Draw String Waist
This is fabulous! Give it a try!
Found Adopt Your Clothes
Dr. Who Sweater Stenciled And Bleached
Stencils can help you celebrate your fandom with a custom hoodie!
Found Cut Out and Keep
DIY Cold Shoulder Hoodie
Amazing!

Found YouTube
Tie Dye Hoodie
Want the full set? You can make it with this tutorial!
Found The Neon Tea Party
Faux Fur: Hoodie Refashion
Give this a try!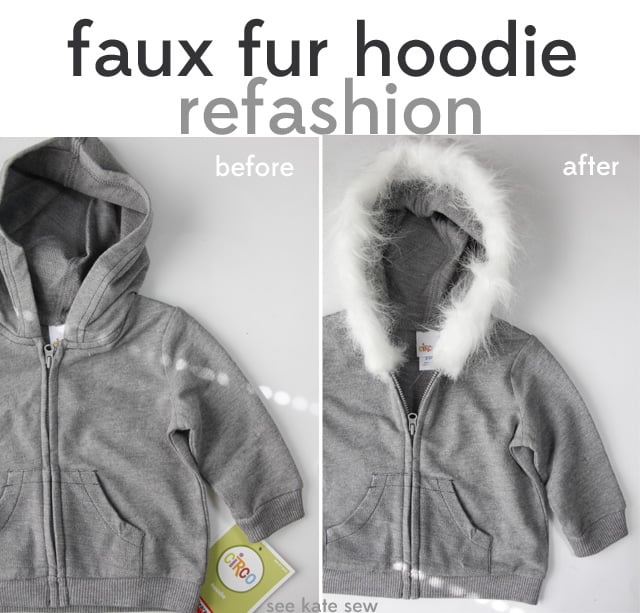 DIY Patchwork Cropped Hoodie Sweatshirt (With Free Sewing Pattern)
This is lovely!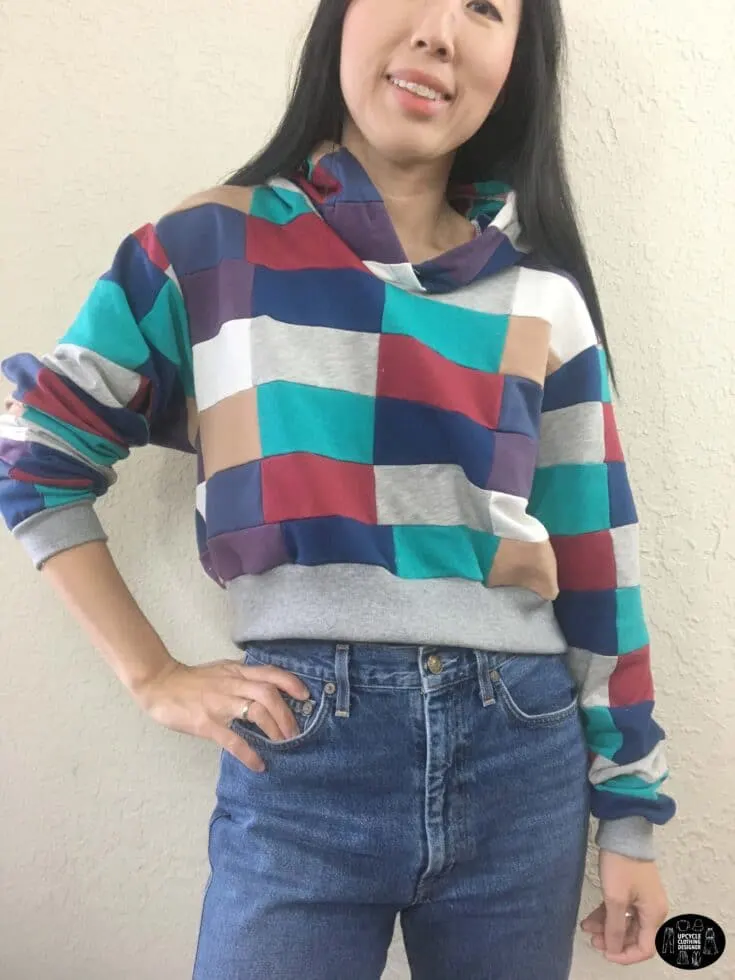 Found Fashion Wanderer
Headphone Hoodie
Customize your hoodie for your headphones!

Found Instructables
Refresh a Black Hoodie
Have a favorite black hoodie that is looking a little worse for the wear? If the fabric has faded from too much love, you can re-dye it instead of buying new!
Found Crafting a Green World
Stars and Stripes Hooded Sweatshirt
Show off your patriotism with this fabulous hoodie!
Found Cut Out and Keep
DIY Heated Hoodie
Tend to run cold? This will be your favorite, cozy sweater this winter!
Found Instructables
Convert it Into a Cowl Neck Sweatshirt
Cute!
Found Craft Buds
DIY Graphic Hoodie Upgrade
Whether a sweatshirt or hoodie, you can use a cricut to make these amazing custom graphics!

Found The Crafted Sparrow
DIY No-Sew Ruffle Sleeves
Add ruffles to your favorite hoodie! Why not?!
Found The Homesteady
DIY Satin Lined Hoodie
Try this!
Found YouTube
DIY Star Swirled Hooded Sweatshirt
Found Trend Hunter
Panda Hoodie
How cute!
Found Instructables
You May Also Enjoy…
30 Face and Body Jewel Ideas for Summer Festivals
31 Impressive Nailscapes Inspired By Nature
30 Bejeweled Nail Art Looks To Recreate
30 Vibing Lights to Create the Perfect Bedroom Aesthetic for Teens
30 DIYs to Complete Your Pearlcore Style
30 Fabulous Ways to Wear Jewelry in Your Hair