Hello, DIYers!
Are you a teacher looking to put together a lovely, inspirational classroom for your students? Look no further! Setting the mood of your classroom can help to keep students get excited and engaged with classroom learning. Get inspired with these!
Happy crafting!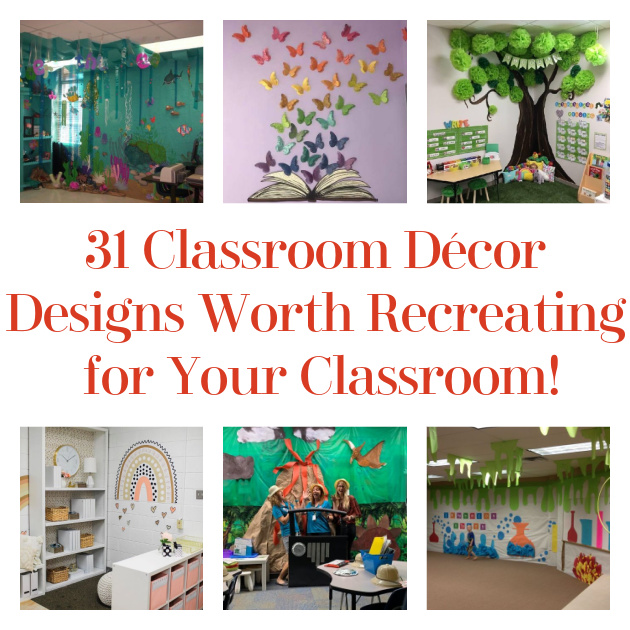 Retro Classroom Theme
How cute is this?!
Found Schoolgirl Style
Modern Greenery Classroom Decor
Gorgeous!
Found Ashley McKenzie
Rainbow Classroom Theme
Get colorful!
Found Really Good Stuff
Aquarium Window
This is such a cute idea!
Found Pinterest
Galaxy Classroom
To infinity and beyond!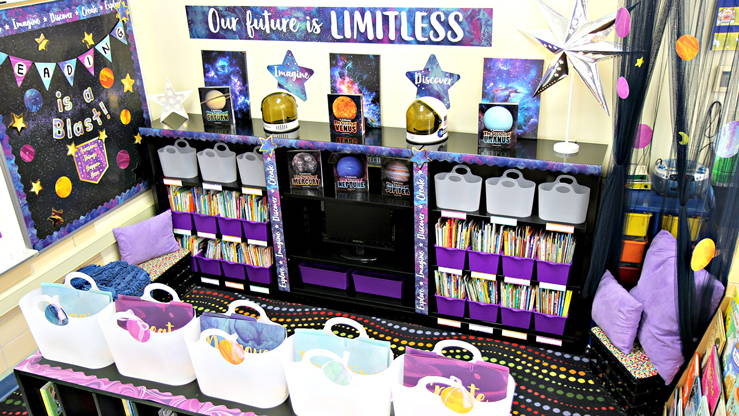 Found Carson Delosa
Boho Rainbow Style
How cute is this?!
Found School Girl Style
LEGO Classroom Decor
You're setting up the building blocks for the rest of your student's lives!
Found The First Grade Round Up
Underwater Classroom Theme
This is so cute and fun!
Found Quotesgram
Black and White Classroom
How cool is this?!
Found Creative Teaching
Campfire Themed
This is ADORABLE! Give this a try!
Found Chaylor and Mads
Colorful Displays
This fabulous classroom design looks amazing while using bright, pops of color and different textures of paper to complete the style! Poufy paper balls up top, paper flowers, triangles, streamers, and the soft, flowery lights add a lovely touch!
Found Matchness
Eucalyptus Classroom
You can easily recreate this look without spending so much money!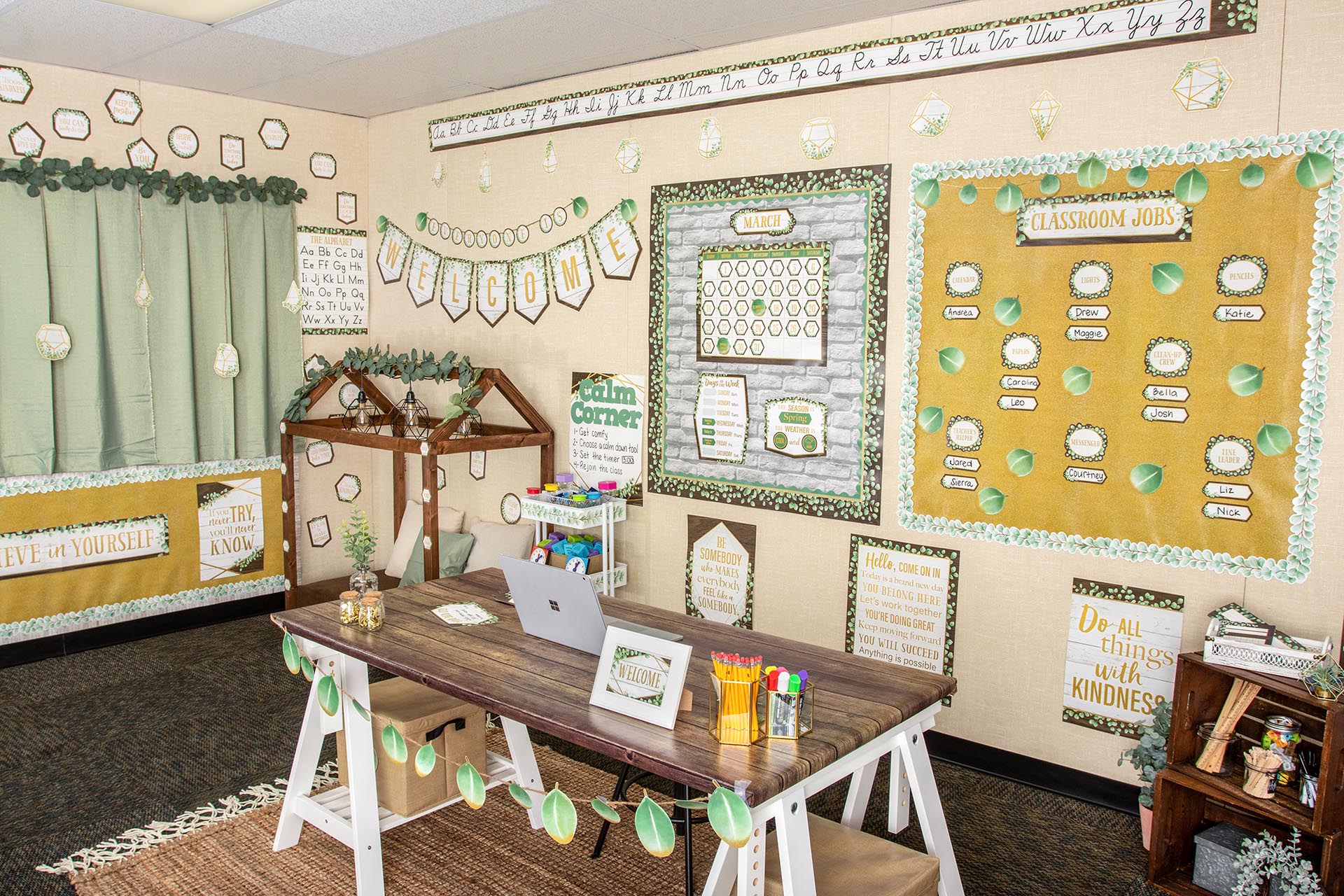 Found Teacher Created
Apple Classroom Theme Bulletin Board Ideas
This is a classic!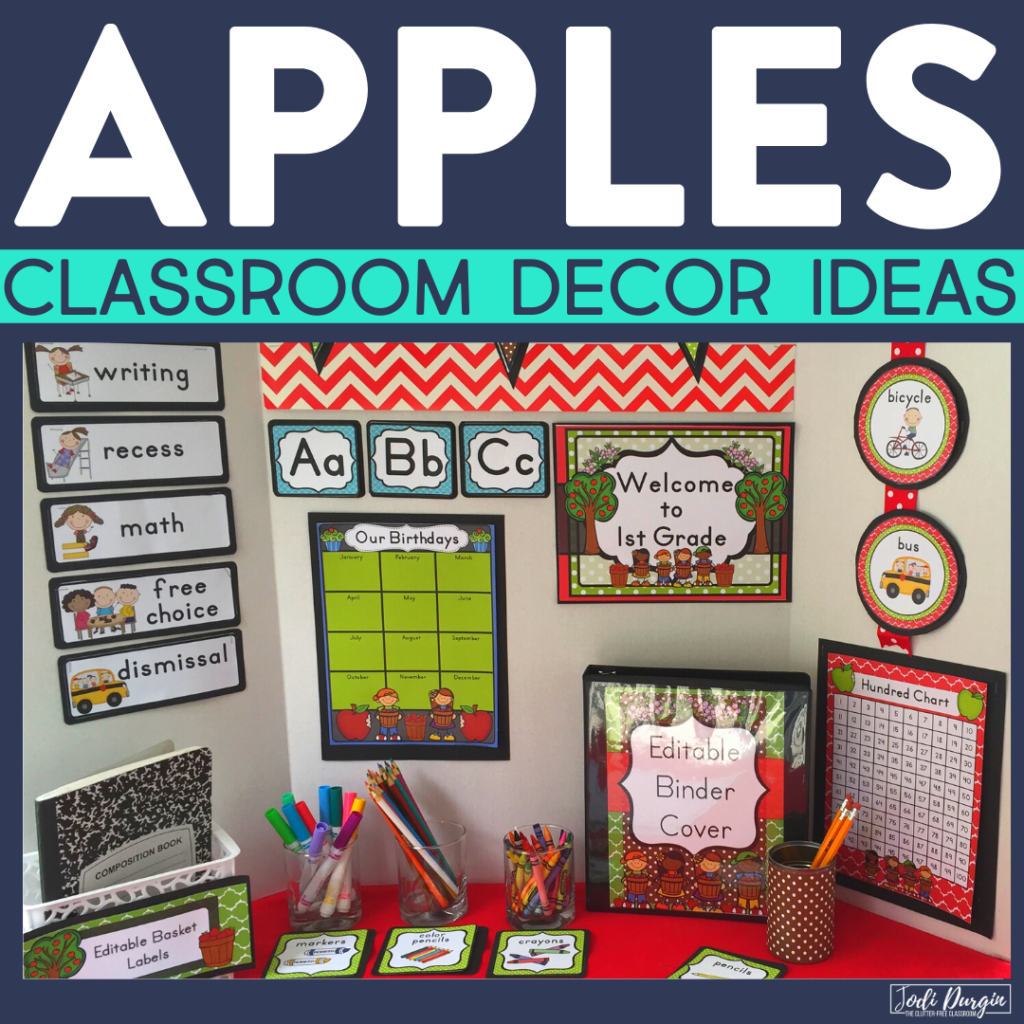 Found Jodi Durgin
Space Themed Classroom Ideas
Reach for the stars!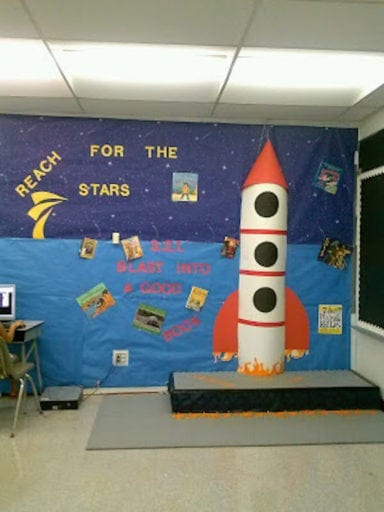 Farmhouse Floral Decor
This is lovely!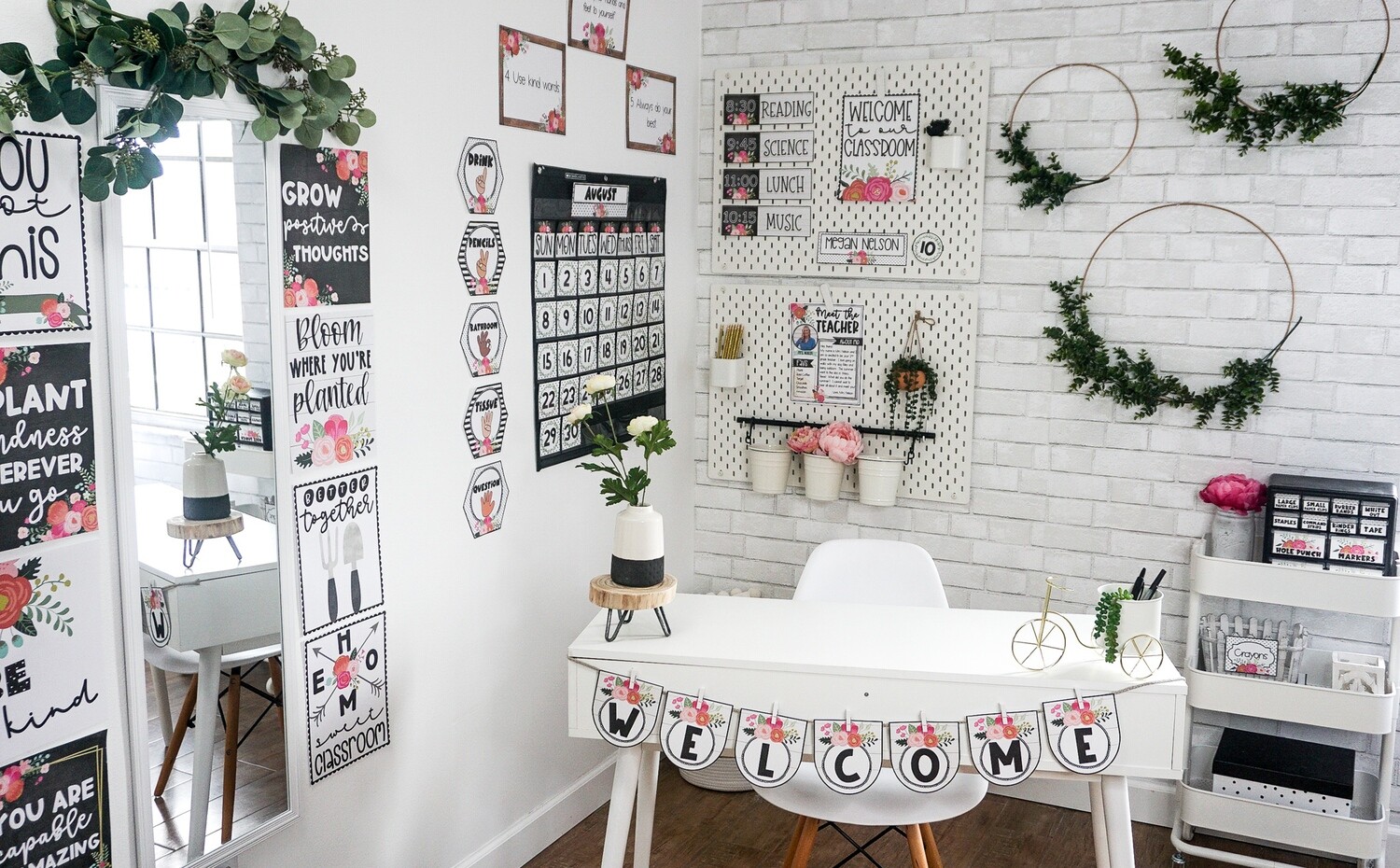 Found Confetti and Creativity
Minecraft Theme
Take inspiration from one of kid's favorite games!
Found Speech Room Style
Jungle Theme
Get wild with this fabulous theme!
Found Southern Living
Future World Changers
Take pictures of your students with their current dream job!
Found It's All Good With Miss Hood
Daisy Themed Classroom
This is charming!
Found Schoolgirl Style
Dinosaur Classroom Decor
Everyday is fun when your classroom celebrates dinosaurs!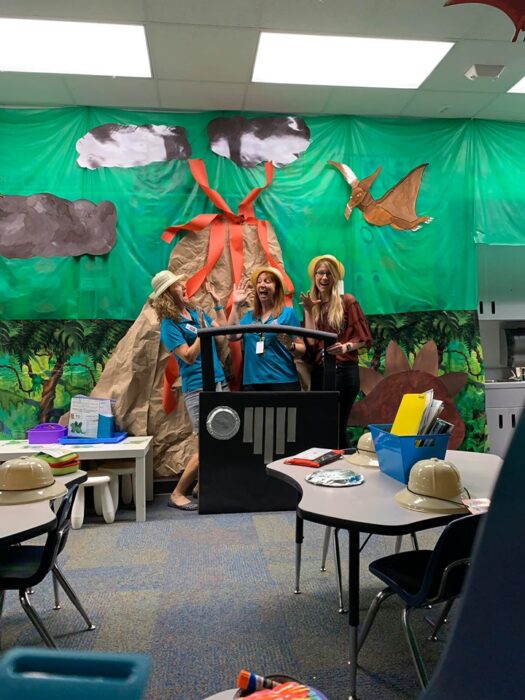 Found Teachers Mag
Nature Appreciation
So cute!
Found Imageneseducativas
Chemistry Classroom
Learning science? Why not decorate for it?!
Found Pinterest
Sunshine & Rainbows Bulletin Board
Keep it colorful and cute!
Found Lake Shore Learning
Under a Shady Tree Reading Corner
Bring the feeling of nature inside!
Found Pinterest
Happy Campers Classroom
Got a classroom full of happy campers?! Try this!
Found Boredteachers
Hot Air Balloon
How charming!
Found Ms Crafty Nyla
Volcano Classroom Decor
How cool is this?!
Found School Girl Style
Tropical Classroom
This is such a cute idea! I love the idea of the floaty seating!
Found Chaylor Mads
Reading Wall Decor
This is big reading rainbow vibes, perfect for the classroom!
Found Pinterest
Adventure Awaits
Give this a try!
Found Pinterest
Hanging Flowers
Add something special and colorful to your classroom!
Found K4craft
You May Also Enjoy…
30 Montessori Inspired Activities for Young Children
32 Ways for Teachers to Decorate Classroom Doors for the New School Year
33 Fantastic Spring Doors to Recreate for Your Classroom
34 DIY Puzzle Games To Make for Kids
53 Classroom Door Decoration Projects for Teachers
30 Brilliant Hacks and Upcycle Projects for Pool Noodles