Deprecated
: The PSR-0 `Requests_...` class names in the Request library are deprecated. Switch to the PSR-4 `WpOrg\Requests\...` class names at your earliest convenience. in
/var/www/wp-includes/class-requests.php
on line
24
Hello, DIYers!
Does your little one dream of traveling among the stars one day?! Little astronauts will have a blast constructing the parts of their rocketship and playing for hours and hours! This is a fantastic group activity for all of your little ones or an activity for a playdate. Afterwards, you can make other props or accessories for a full-scale space adventure!
Happy crafting!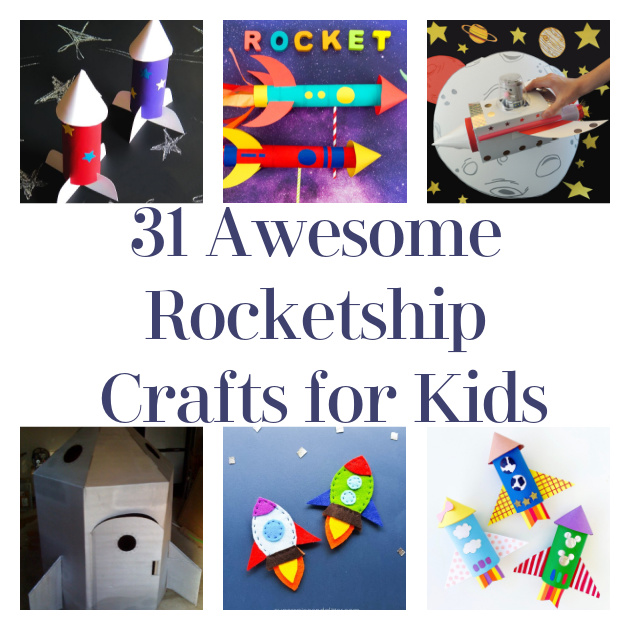 Cardboard Roll Rocketships
Toilet paper rolls make a great base for extra cardboard rolls!
Found Our Kid Things
Rocketship on a Stick
Having this awesome rocket on a stick makes it great for all types of imagination play!
Found Persia Lou
Cardboard NASA Rocketship
This is super fun to build and can be played with for months to come!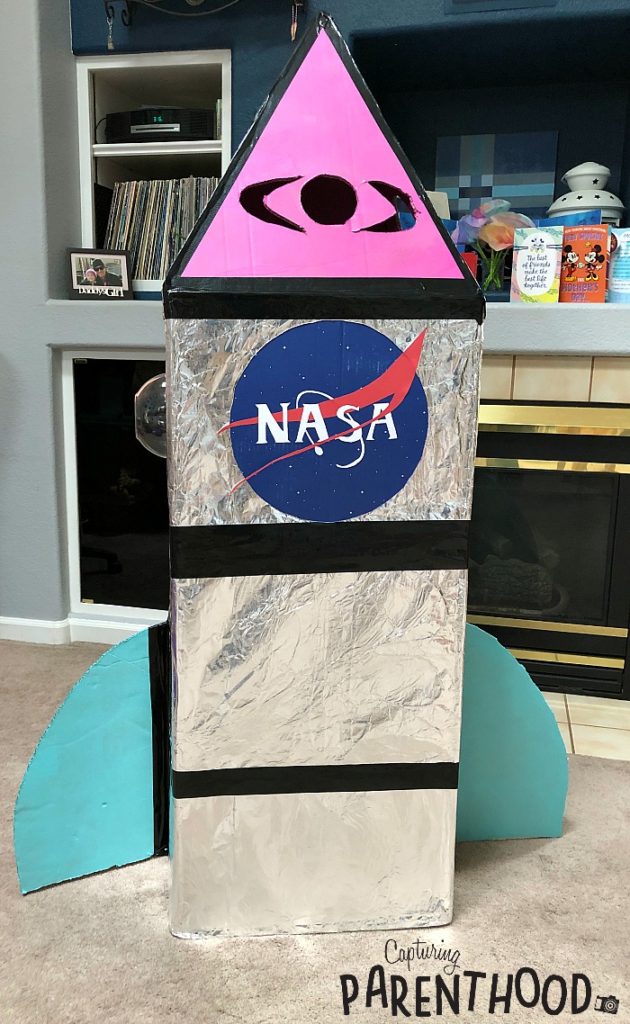 Found Capturing Parenthood
Tissue Box Rocket Ship
This is a fantastic craft to have a critter of your own making soaring through the stars!
Found Pop Goes the Page
Rocketship Lunch
Astronauts need sustenance!
Found Creative Kid Snacks
Clothes Pin Rocketship Craft
So fun!
Found The Kindergarten Connection
Wearable Rocketship
Your little ones can strap this around their shoulders and run around as if they are traveling through the solar system!
Found Defiantly Domestic
Rocket Picture Frames
These are great for a gift!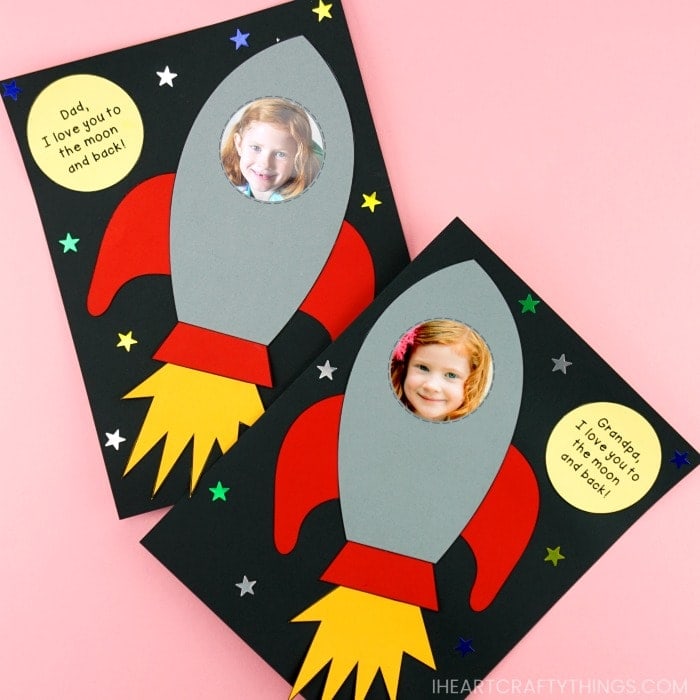 Found I Heart Crafty Things
Launching Cup Rocket
This cup gets shot up into the sky!
Found Laly Mom
Rocketship Playhouse
Your little ones will have fun in this DIY clubhouse!
Found Instructables
Flying Rocket Ship
Launch this rocket through the stars!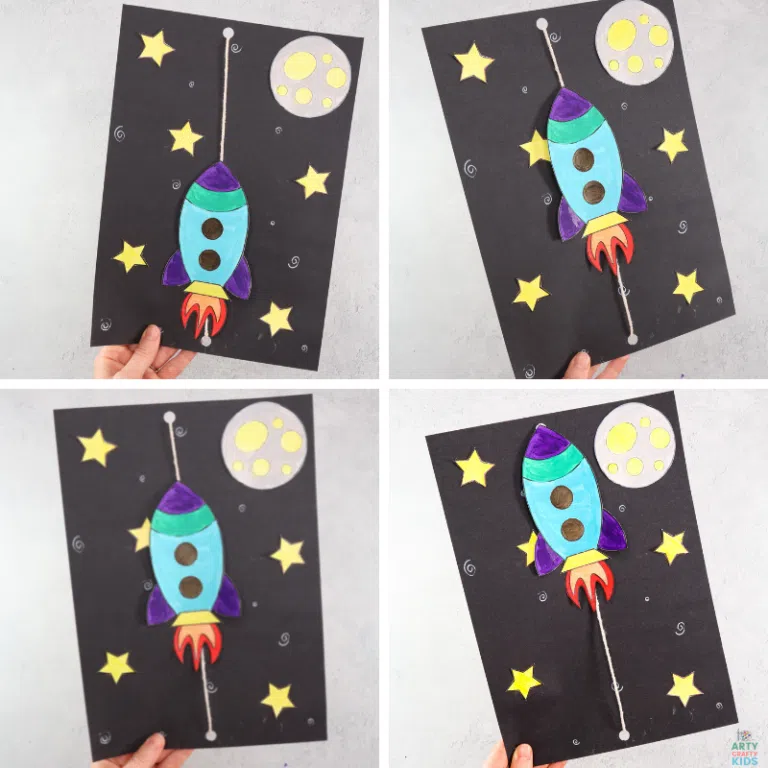 Found Arty Crafty Kids
Toy Story Inspired Rocketship Craft
Celebrate a love of rockets with everyone's favorite space man, Buzz Lightyear!
Found Grace Giggles and Naptime
Handprint Rocket Ship
Adorable!
Found Pinterest
Felt Rocket
Help your little one learn to sew with this cute craft!
Found Sugar Spice and Glitter
Name Rocket
This rocket is super cute!
Found Pinterest
Snack Rockets
Snack on this awesome rocket snack!
Found The Joy of Boys
Rocket Toy
You can make an awesome puppet show using this rocket!
Found Super Smile
Popsicle Stick Rocketships
So cute and easy to do!
Found Crafts 4 Toddlers
Rocket Ship Bookmark
So cute!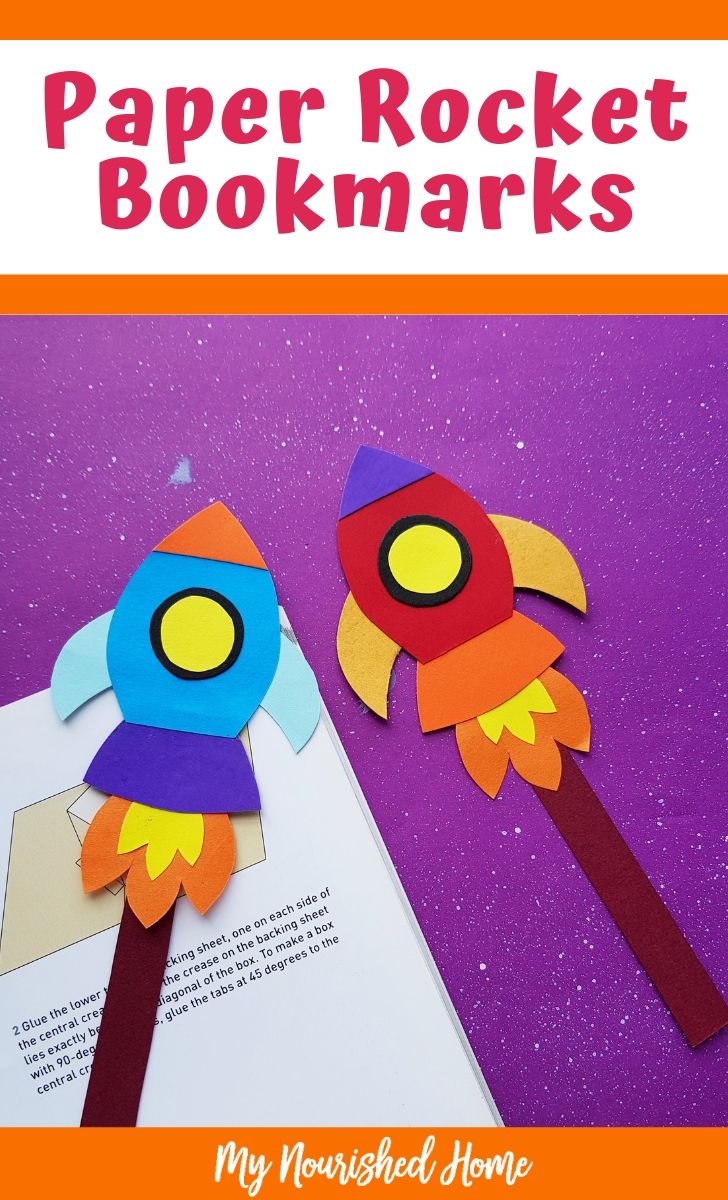 Found My Nourished Home
Plastic Bottle Rocket
This is so cool! You can play with it or hang it from the ceiling!
Found Sainsbury's
Rocket Ship Shape Craft
This is cute and shiny!
Found The House of Burke
Rocket Toy
This rocket is soaring up through the clouds!
Found Project Kid
LEGO Rocketship
There are endless ways to make a spaceship out of LEGOs. This is just one of them!
Found YouTube
Valentine's Day Rocketship
Let someone know they are out of this world!
Found Crafting Jeannie
Rocket Banana
This is a delicious and theme-y
Found Jenevieve Hicks
Felt Spaceship Toy Sewing Tutorial
This is a cute sewing tutorial that is perfect for older kids and teens!
Found Mama Smiles
Recycled Rocket Crafts
Upcycle and have fun at the same time!
Found No Time for Flashcards
Box Rocket
This is a perfect way to play pretend with your little astronaut!
Found Lemon Lime Adventures
You May Also Enjoy…
33 Halloween Costumes for Your Pets in 2021!
30 DIY Alien Crafts Everyone Can Enjoy!
35 Dreamy and Creative Mobiles for Your Baby's Nursery
33 Sweet and Sensible DIY Baby Gifts
DIY Pom Poms for Your Baby's Nursery