Sir Henry David Thoreau said, "With every child the world begins again". If that isn't something worth celebrating, we don't know what is! If you are an expecting mother with a flare for the DIY or a friend or family member of an expecting parent, we have compiled a list of lovely DIY baby products that anyone in the family way will love!
These tutorials range in skill level from beginner to advanced so there is something here for everyone!
As always, Happy Crafting!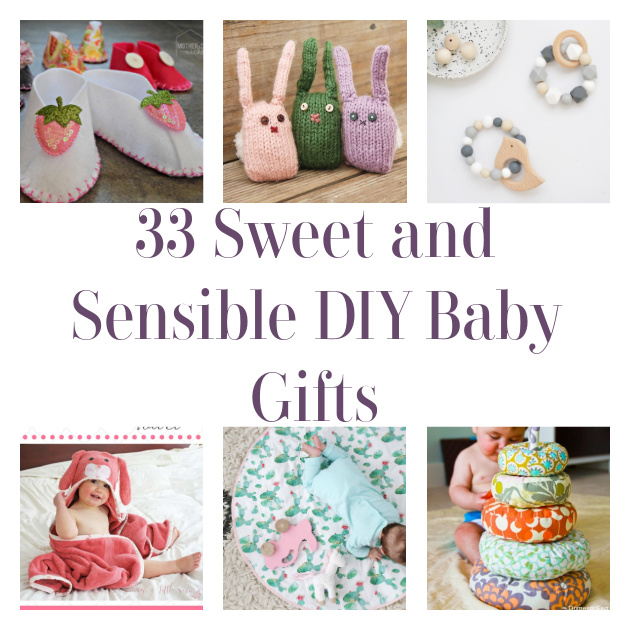 ...
Lavender Llama Lovey
This soothing and snuggly lavender llama is a cozy way to help a baby fall asleep.
Found The Crafty Quilter
DIY Sleep Sack
Sleep sacks are a wonderful and convenient way to dress a baby for bed! You can even make your own with this simple pattern!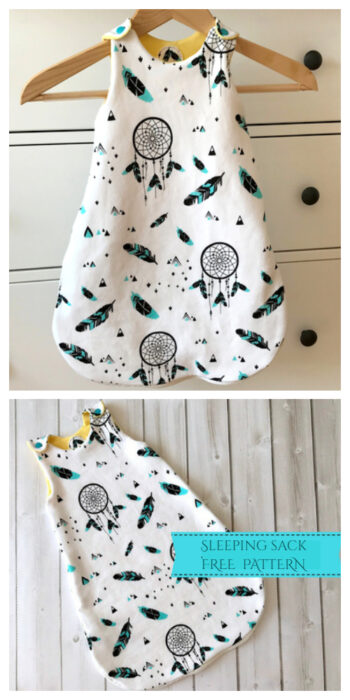 Found Fabric Art DIY
Wood and Silicone Teething Rings
These teething rings are lovely and easy to clean! This comes in handy since they are notorious for being dropped!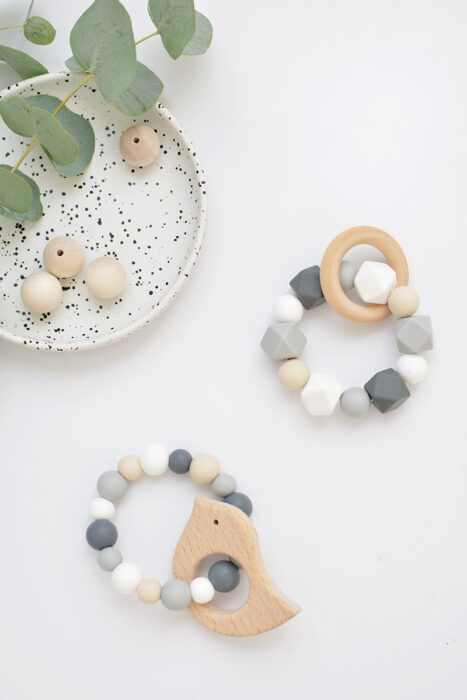 Found Burkatron
Fabric Stacking Rings
Stacking rings are a classic kids toy! Why not customize them and make them cozy with this great DIY?
Found DomesticEsq
Felt Baby Shoes
Baby shoes are always a great win for a gift! You can customize these in any way that you like, even to match an outfit that you're gifting!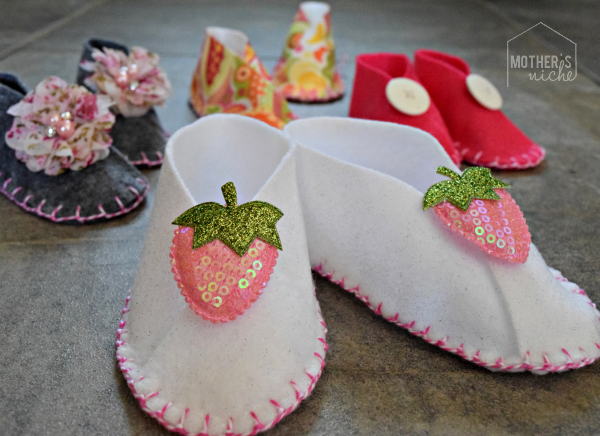 Found Mother's Niche
Milestone Blanket
Milestone blankets are a popular way of photographing monthly milestones for the first year of a baby's life! The first year is full of growth spurts, so it makes sense to want to look back on the steps along the way!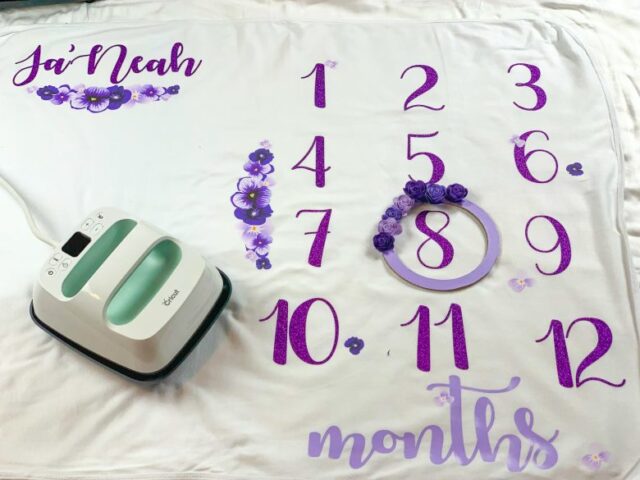 Found by-pink
DIY Crinkle Toy with Tabs
It makes a weird noise and it's fun to tug on! What could be better to a baby exploring this new world?!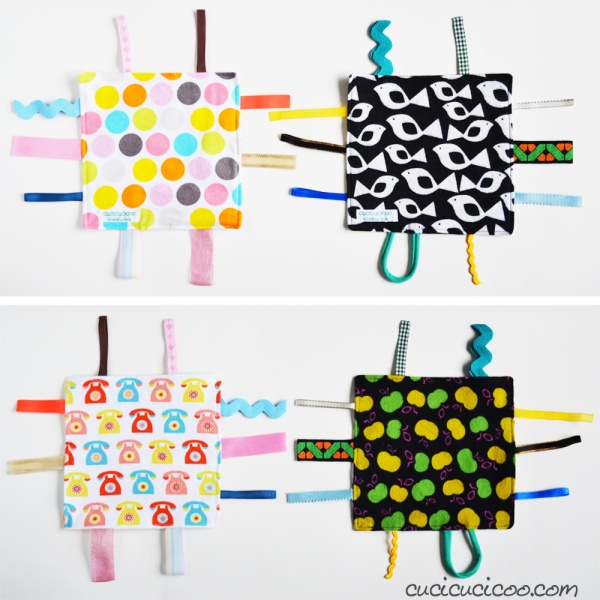 Found Cucicucicoo
Breastfeeding Cover Infinity Scarf
Not only is this stylish, it works as a breastfeeding cover for the mother-to-be!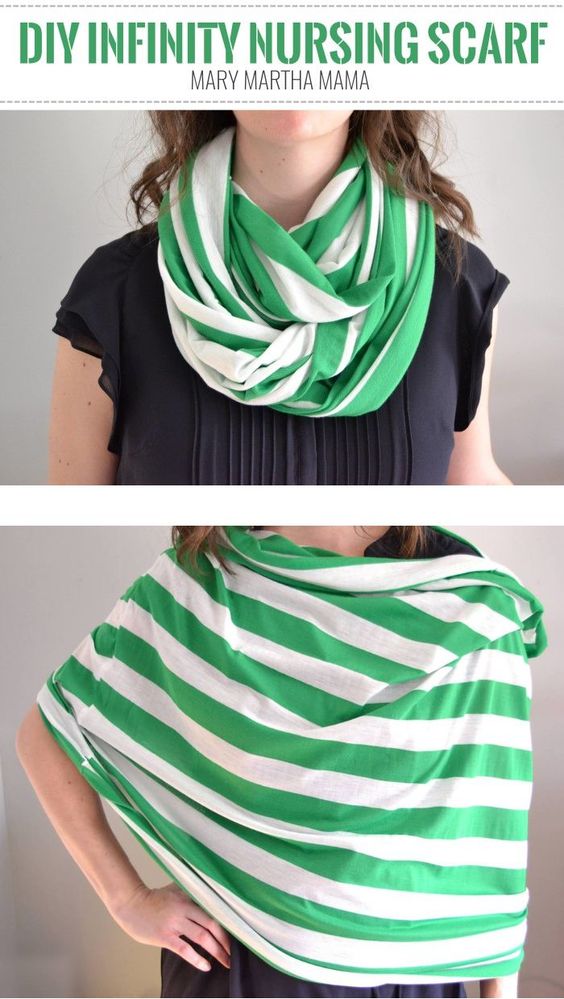 Found Mary Martha Mama
Ombre Star Mobile
This lovely mobile is a dreamy addition to a budding nursery!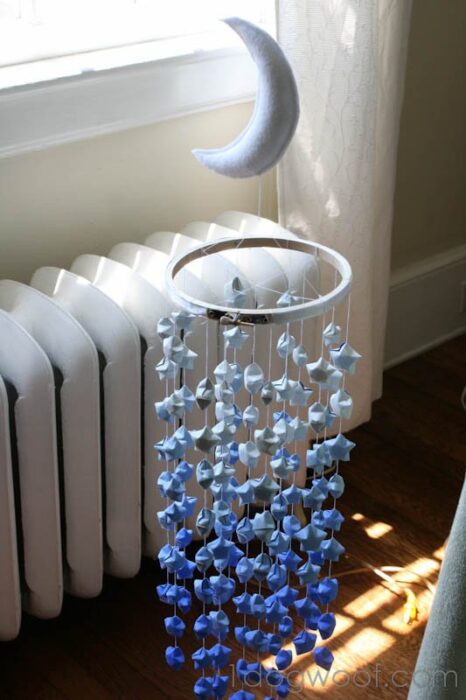 Found 1 Dog Woof
Fabric Baby Blocks
Blocks are a great way for an infant to practice their fine motor skills! Unfortunately it can take awhile for them to really grow into them! With these fabric baby blocks they will be playing with them in just a couple short months!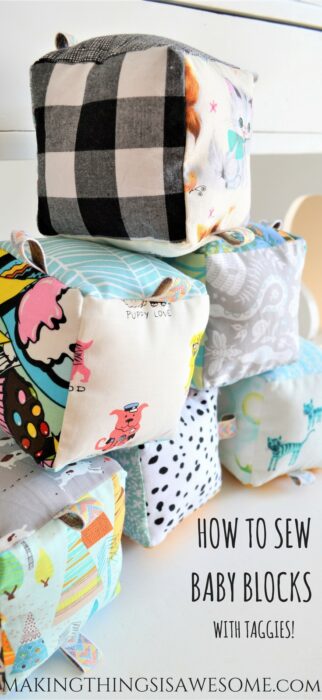 Found Making Things Is Awesome
DIY Teething Rings
Teething rings are always a smash hit when it comes to gifts! But they don't have to be store bought!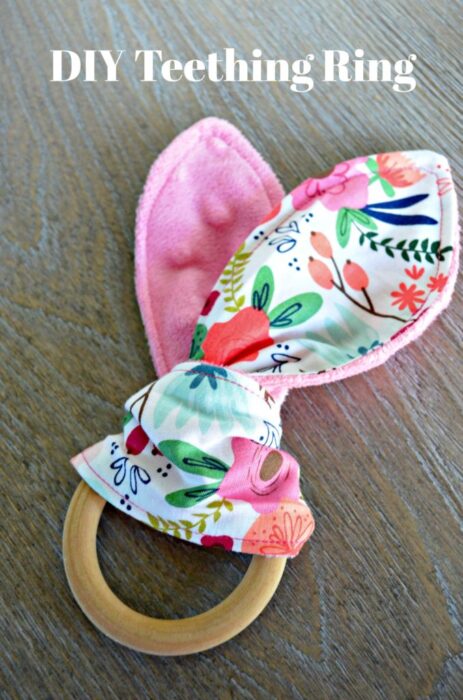 Found Sew Woodsy
DIY Burp Cloth
It's a good rule of thumb that a new parent can never have enough burp cloths! You can even customize them and make them cute!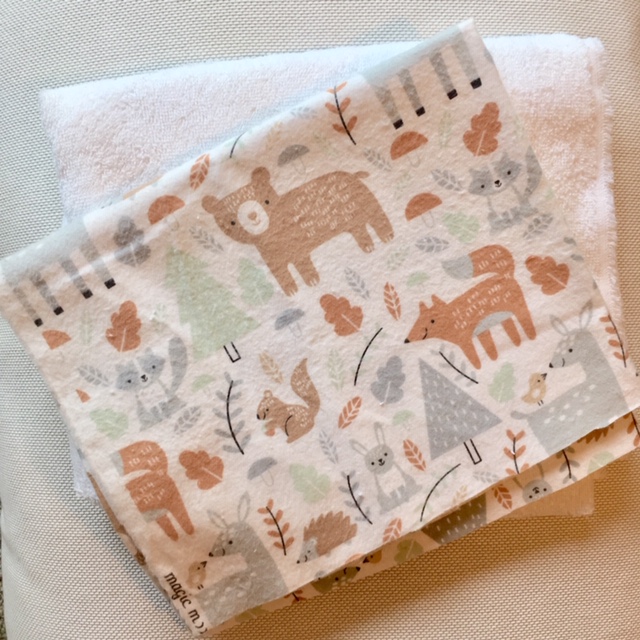 Found Sew Much To Create
Easy Homemade Baby Romper
Craving a custom style for the upcoming little one? You can find the cutest fabric around and use it to make this simple DIY baby romper!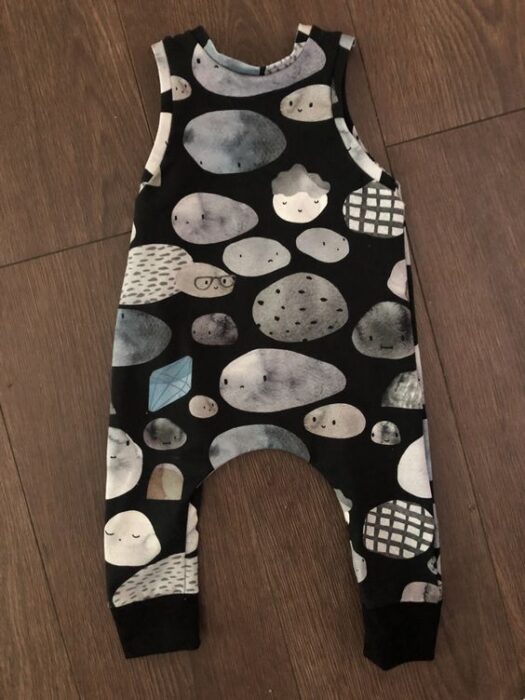 Found Crafty Mama Bear
Bunny Nuggets
Aside from being possibly the cutest things in the world, they are perfectly squishy and fun for a baby to play with!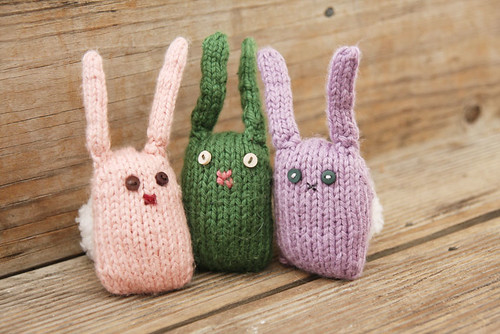 Found Hazelnut Girl
Homemade Changing Pad
Whether at home or on the go, changing pads are a LIFE SAVER! Couple that with an adorable pattern and you've got yourself a winning baby shower gift!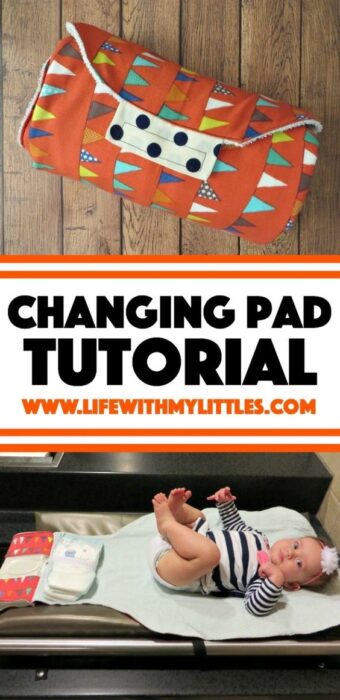 Found Life With My Littles
DIY Baby Mittens
Baby mittens help newborns to keep their face safe from their nails! You can make your own using this tutorial!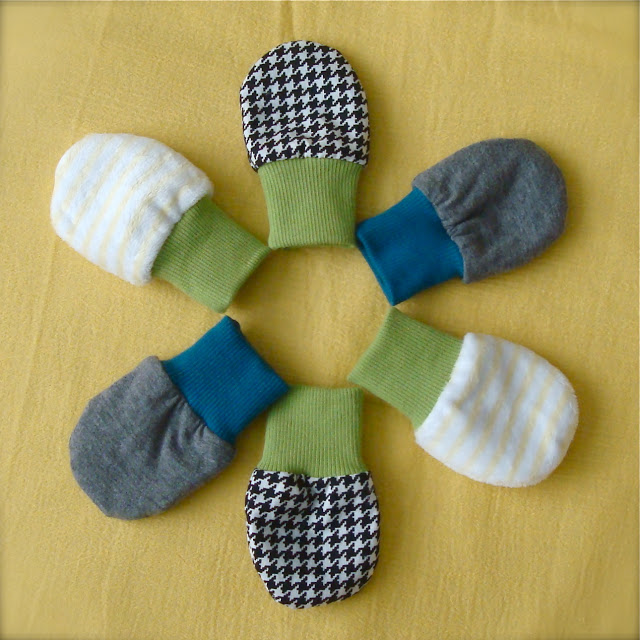 Found Treasures Under the Willow Tree
Hooded Towel Creatures
Hooded towels make a great gift for a baby, especially if they feature a cute animal! Will you choose the bunny or the fox?!
Found Rebecca Page
Baby Knot Hat
Keeping a baby's head cozy and warm is important, especially if they are expected in the winter! Fortunately this tutorial makes it cute and easy!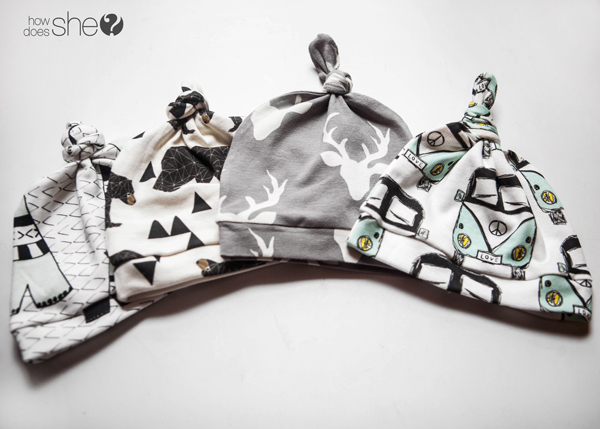 Found How Does She
Nursing Cover
For a traditional nursing cover, this is hands down the best DIY! It even comes with a pocket!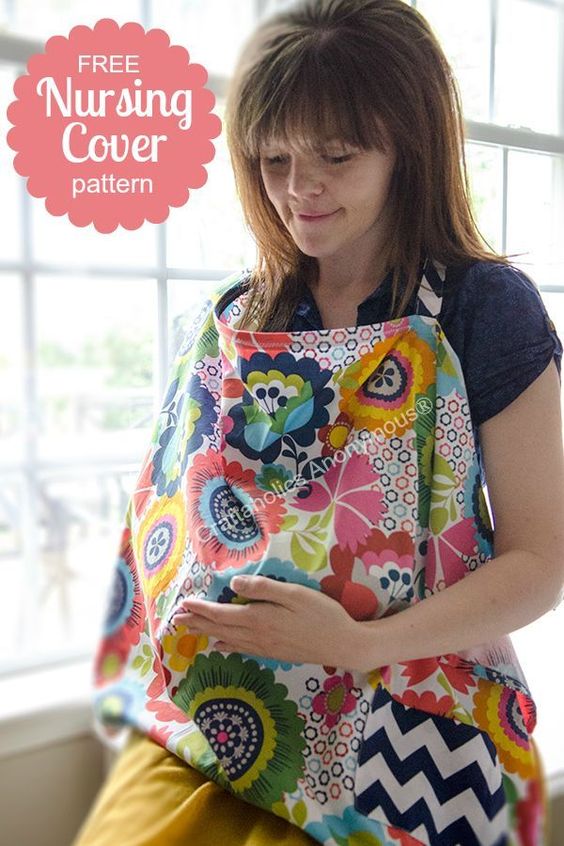 Found Craftaholics Anonymous
30 Minute Baby Blanket
This is a simple sewing project and what new mother couldn't use more baby blankets?!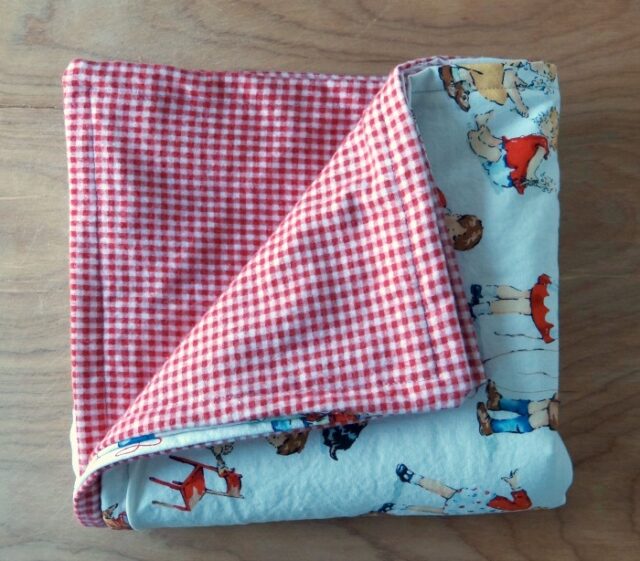 Found Patchwork Posse
DIY Baby Rattles
Baby rattles are always a win! Especially when they look this cute!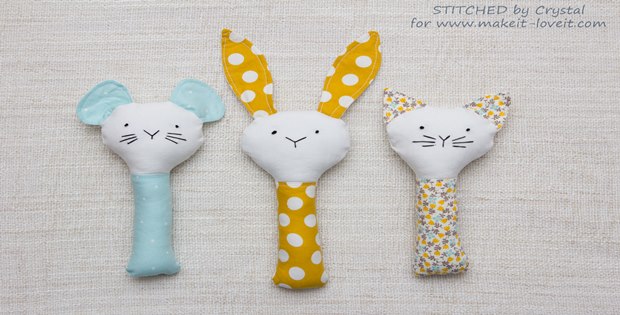 Found Sew Modern Kids
Upcycled Bibs
Not only are these bibs RIDICULOUSLY adorable, they are also a great way to upcycle old button up shirts!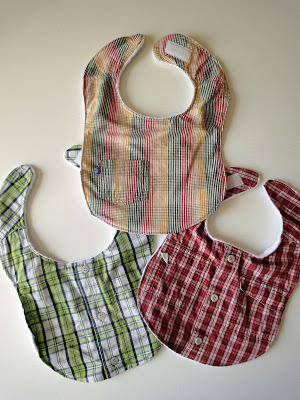 Found A Little Tipsy
Nursing Pillow
Nursing pillows are a lifesaver for the breast feeding mother and baby!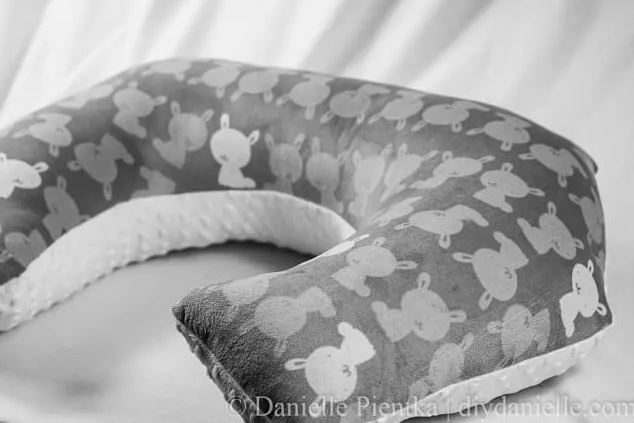 Found DIY Danielle
Felt Beach Ball
This is a fun and squishy toy that is fun for a baby to play with!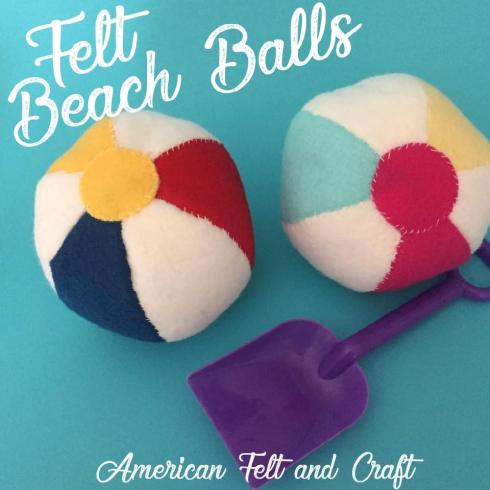 Found American Felt and Craft
DIY Baby Turban
This knotted turban DIY is perfect for a little girl!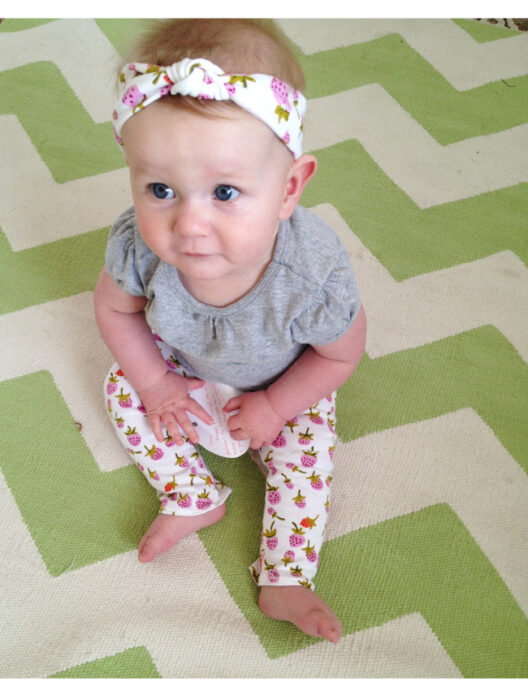 Found The Sara Project
Adorable Baby Costumes
Probably the best part about being a baby is having the ability to dress up for any occasion! Whether there is a holiday or you just generally think that a baby dressed up as a dinosaur is cute, this is an awesome and creative DIY!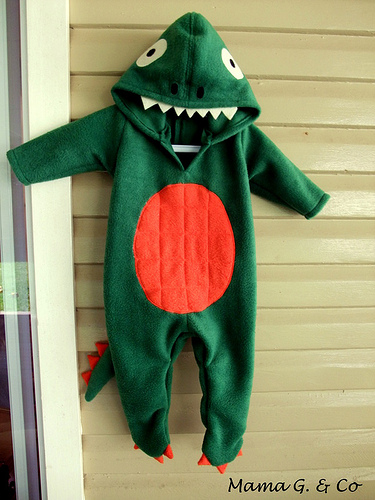 Found The Train to Crazy
Baby Leggings
Whether you believe leggings are real pants or not, they are still a convenient choice for new parents who are changing multiple diapers a day! That doesn't mean you should sacrifice style, however!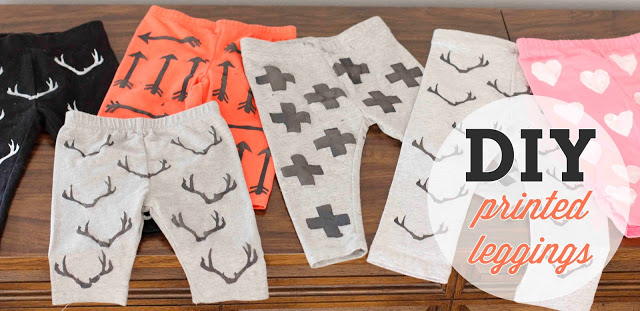 Found Breakfast at the Zemke's
DIY Baby Dino Stuffed Animal
Perfect for the budding dino lover! This DIY is easy to do and includes a pattern for ease!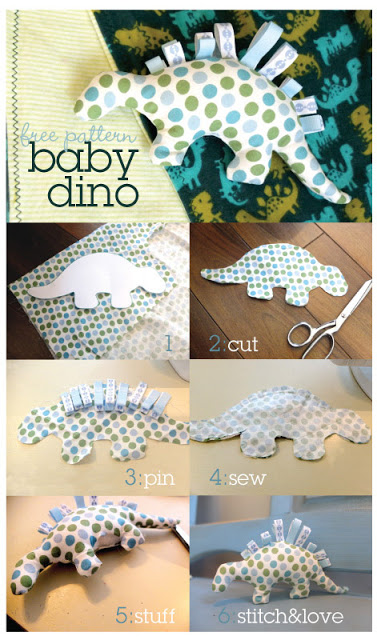 Found First Day of Mae
DIY Cloth Diapers
If the mother to be is planning on using cloth diapers, you can help her out by gifting some in cute, custom designs!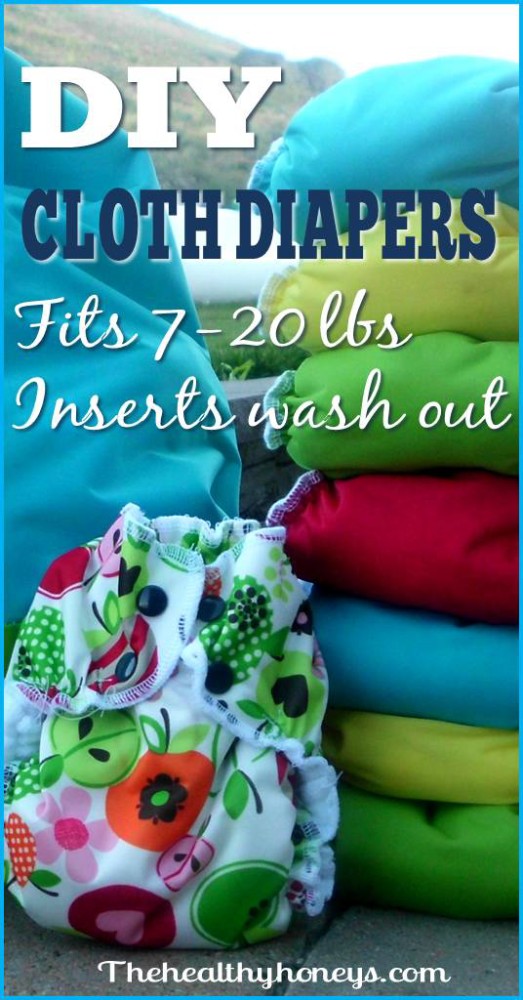 Found The Healthy Honeys
DIY Tummy Time Play Mat
Whether it will be used for tummy time or general play, this mat is perfect for keeping a newborn on a nice, clean surface!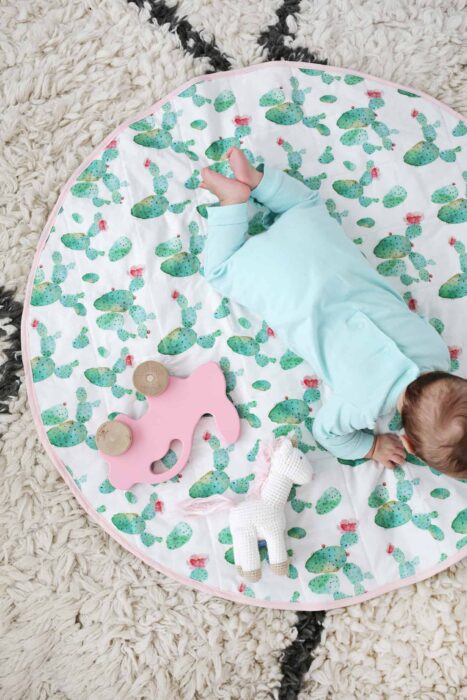 Found A Beautiful Mess
DIY Child Swing
There is endless fun to be had with this awesome DIY child swing that is safe for indoors!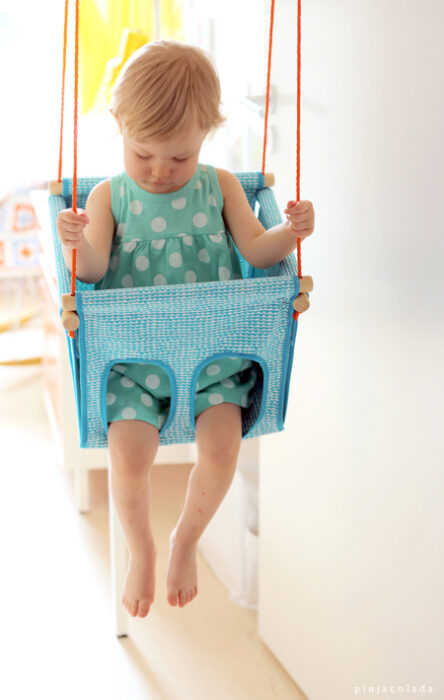 Found PinjaColada
Knit Baby Blanket
Even if you're a beginner, this DIY makes learning how to make a knit baby blanket simple!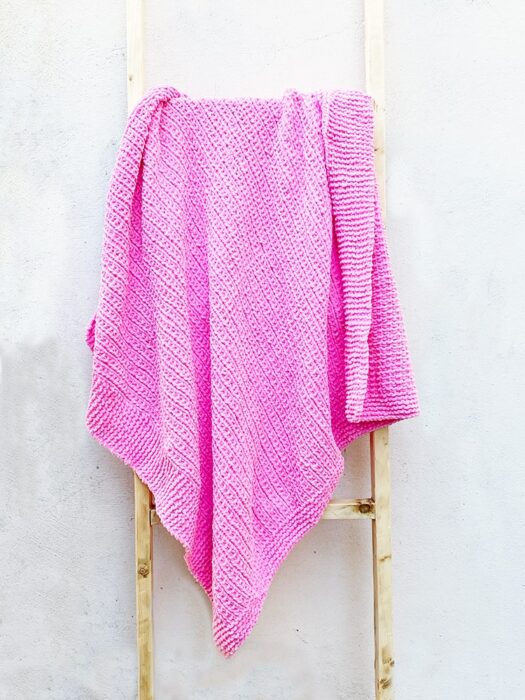 Found Handy Little Me
Teddy Bear Diaper Cake
Diapers are ALWAYS a winning gift. And this one is perfect for the mother who is choosing to use disposables! We've all heard of the diaper cake, but it's been done to death! Cuten it up by taking the same idea and turning it into a super cute teddy bear!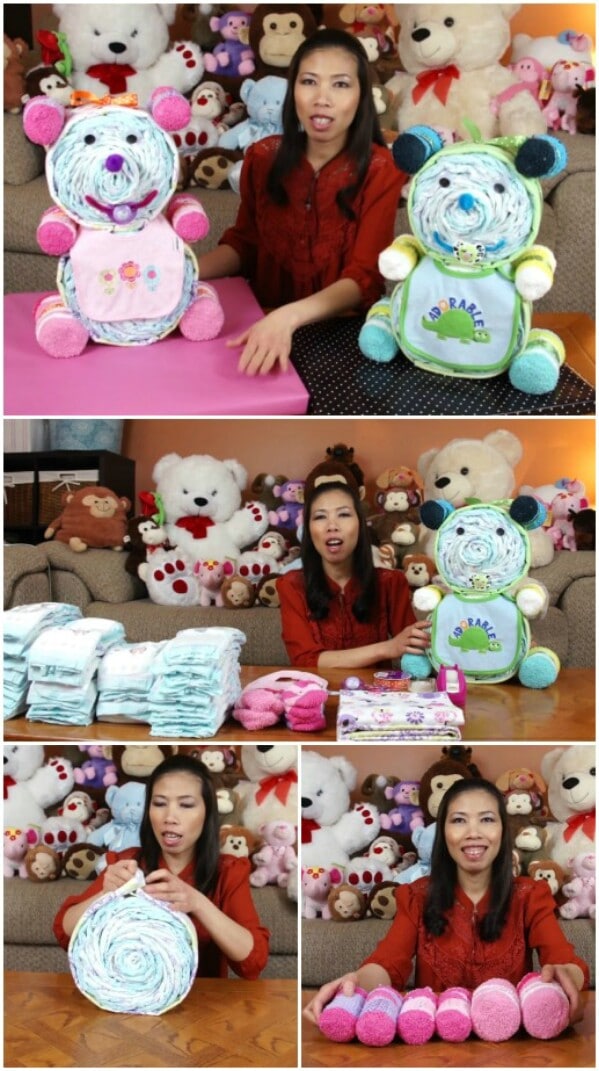 Found Thom's Crafts and Treats
You May Also Be interested In….
40 Sweet and Fun Nursery Décor Ideas
Animal Wall Art for Baby Nursery