Hello, DIYers!
Do you love crafting AND books?! It's not an uncommon connection! Both crafting and reading activate your imagination and creativity! Today, we are discussing some of the ways that you can pair the two together by crafting with books! Whether you choose to use the pages, the spine, or the entire thing, there are plenty of ways that you can upcycle old books!
I know what you're thinking… ripping up books can be concerning, for sure! Typically when I craft with books, I will stop by a local used book store that has sorted out which donations they will put on the shelf, which they will re-donate to the library, and a separate pile that are too beat up and possibly have missing pages or fully broken spines and will just be trashed. If you have a place similar, you might consider trying to see if they might hold some beat up books for you! Other times, when I can't handle the idea of ripping up one of my beloved texts, I will go to a thrift store and find a book that looks like it will suit my needs. That might include the size of the book, how sturdy the structure of it is, or how oxidized that the pages might be! Either way, there are more options than just hacking away at your own collection!
We hope that you will enjoy this time spent engaging with two of your favorite activities! Happy crafting!
Book Cover Clutch or Gift Kits
This is amazing! You can make one for yourself or a book-lover in your life!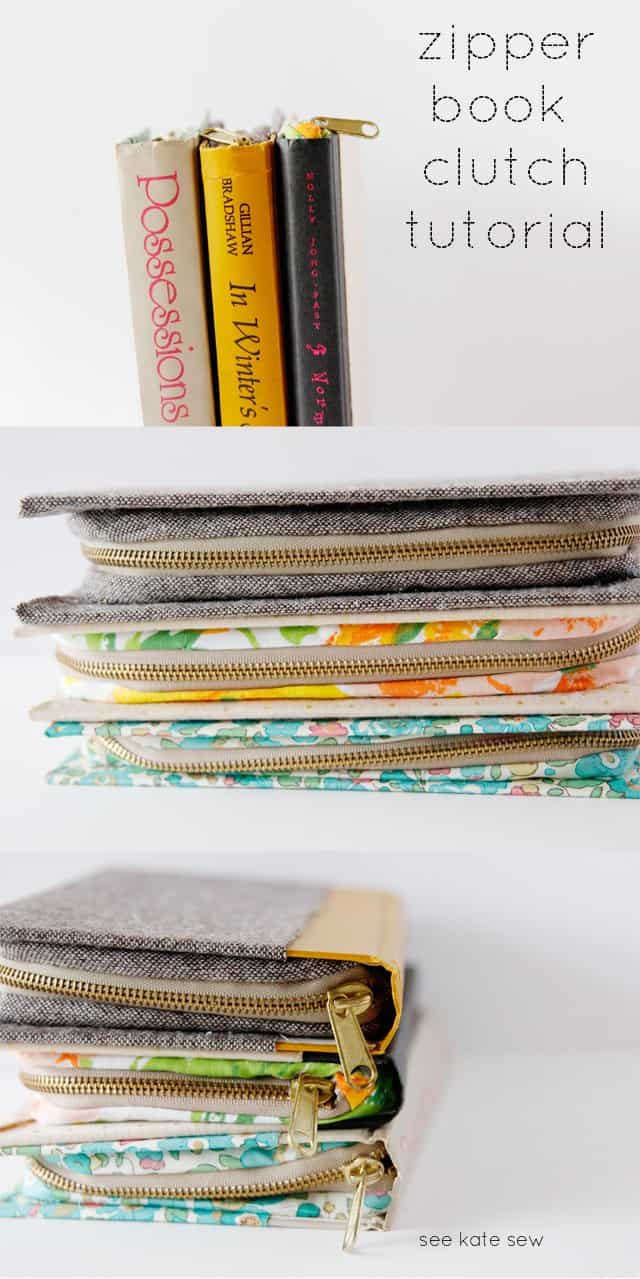 Found See Kate Sew
Book Knife Block
Reader and an excellent cook? Try this!
Book Page Votives
This is a super simple idea that has a beautiful result!
Found The Happy Honey Bee
Book Page Balls
These are so lovely! They would be great for hanging or using in a decorative bowl!
Found Muslin and Merlot
DIY Book Lamp
Wow! Try this!
Found YouTube
Book Spine Book Mark
Amazing! Try this!
Found Crafts A La Mode
Rustic Paper Vase Decor from Old Book Pages
These book page vases are easy to make and fabulous!
Found DIY N Crafts
How to Print Photo Art on Book Pages
This is a unique way to make a book page into something beautiful!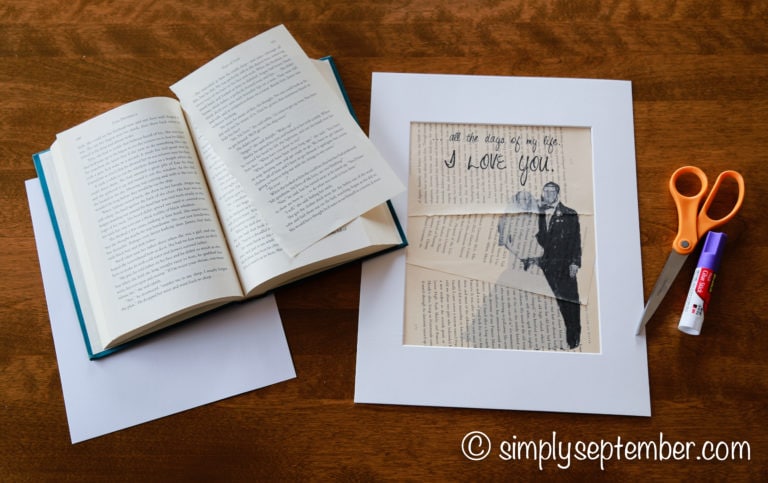 From SimplySeptember
Simple Hanging Paper Lanterns from Book Pages
Check this out! How neat!
Found DIY N Crafts
Book Clock
This is gorgeous!
Found Shaelynns Fairy Shoppe
Paper Birds
So pretty! Charming book art with a bird theme.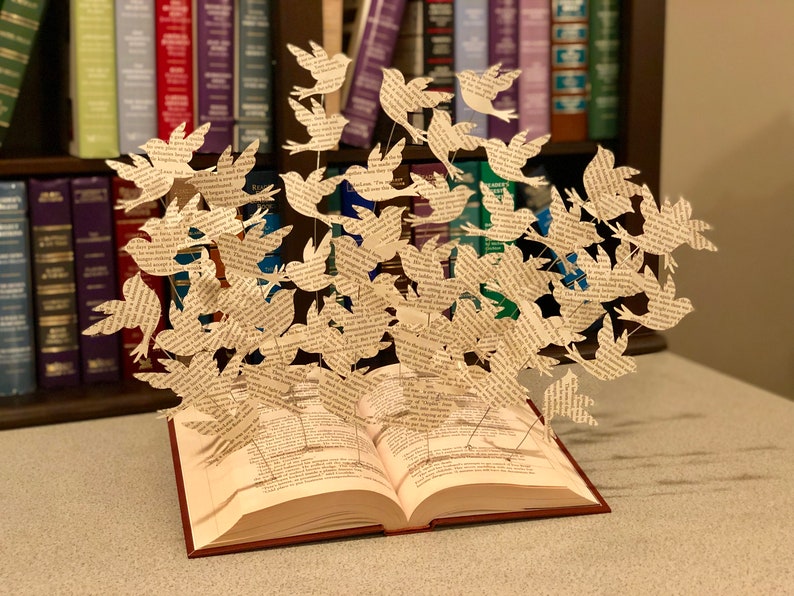 From ButterflyBooksCo
Book Hand Bag
This is amazing! It would make the perfect gift for any book lover!
Found Curbly
Sharpie Art on Book Pages
Try This!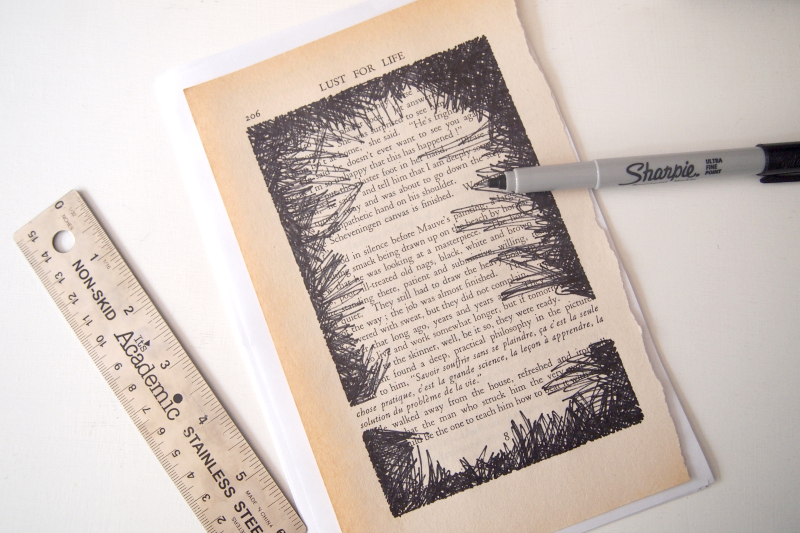 Found Decoist
Book Page Chandelier
Check this out! It's simply amazing!
Found Refab Diaries
DIY Book Planter
Amazing!
Found Happily Dwell
Dahlia Book Page Wreath DIY
Wonderful! Give this a try!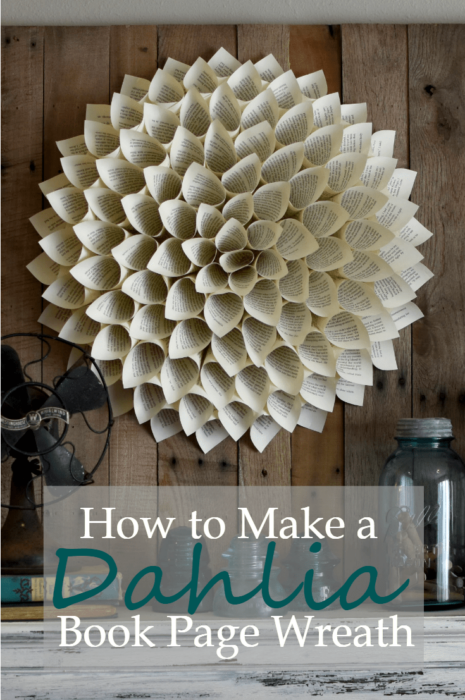 From AWonderfulThought
Book Page Light Switch Plates
It's all about the details!
Found Pinterest
Book Page Roses
These make fabulous decor, especially for a wedding!
From TwiggStudios
DIY Book Page Ornaments with Animals
How inventive!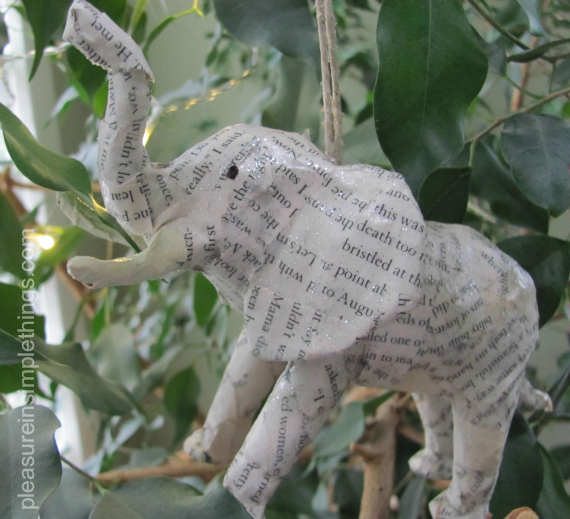 Found Pleasure in Simple Things
DIY Book Page Wreath
Check this out!
From KnickOfTime
Stunning Old Book Page Calla Lily Bouquet
Check this out!
Found DIY N Crafts
DIY Gift Box
Here is a fun book art DIY. Give this one a try.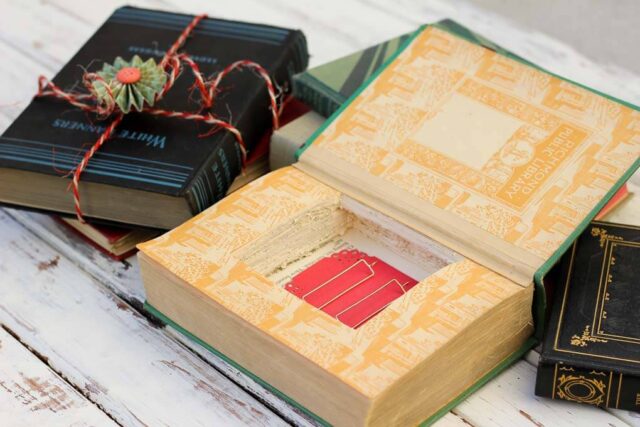 From MakeAndDoCrew
Book Page Topiary
This is so precious! Why not give this craft a try?!
Found Domestifluff
Book Page Table
Amazing!!
Found Craft Foxes
Book Page Angel
Fabulous!
Found DIY N Crafts
Book Page Leaves
Try this!
Found Deck the Holidays
Paper wreath 20″ dictionary
Love dictionaries? This is for you!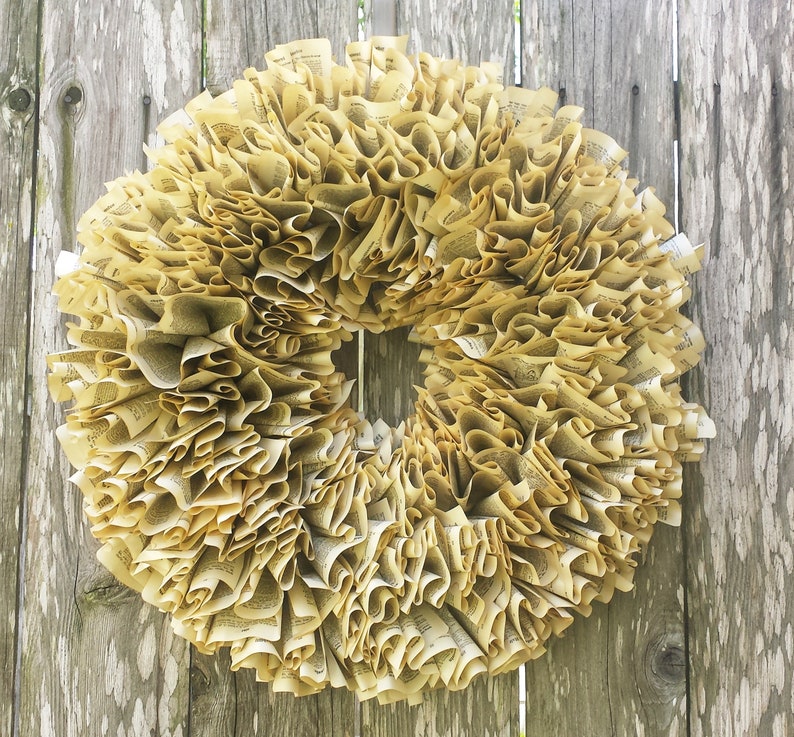 From PatchworkGiraffe
30 minute DIY Vintage Notebook
Have an old book you love? Why not DIY it into a notebook?
From TheCraftingChicks
Coffee Cup Folded Book Art Pattern
Very unique! Try this fun book art DIY.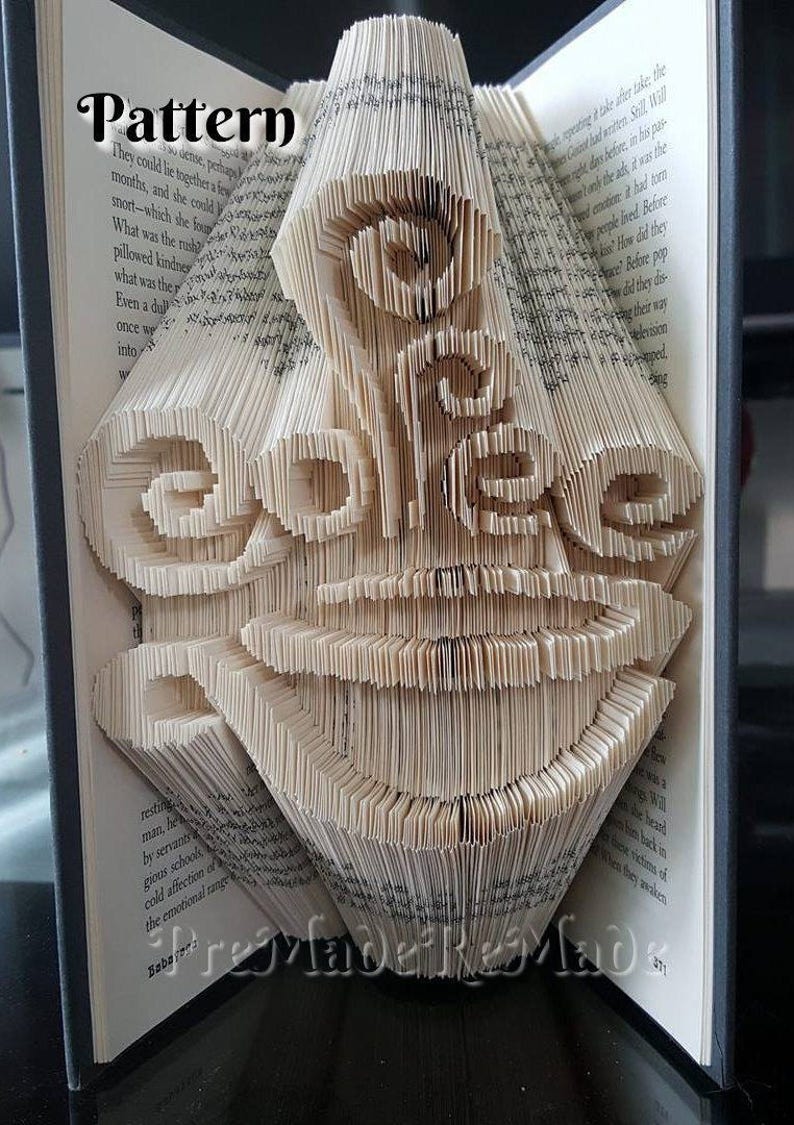 From PreMadeReMade
Book Pages Pencil Cups
This is fantastic! It would also make a great gift for a teacher!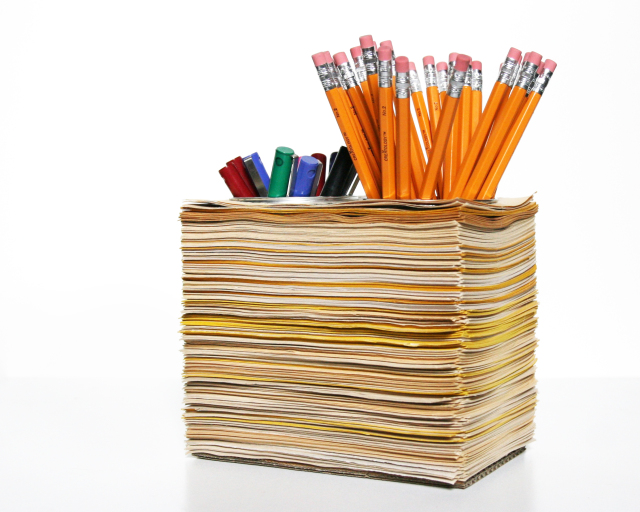 From The3rsblog
Book Folding Basics Explained
Curious about book folding? Here is a great DIY.
From LoveBookFolding
You May Also Enjoy…
37 Delightful and Decorative DIY Projects for Your Garden
31 Magical Fairy Gardens to Recreate
29 Beautiful and Efficient Propagation Stations
31 Beautiful and Natural Dried Flower Crafts