Hello, DIYers!
Planning a wedding on the beach?! This popular, and lovely choice comes with a built in backdrop that is to die for! But it does present some challenges in regards to setting up. First of all, sand is not wonderful for heels… or shoes of any kind really! So you'll want to plan accordingly. When considering an aisle for the bride to walk down, there's tons of ways you can line the walkway to be more comfortable or simply surrender to the sand beneath your toes! Either way, you can decorate with traditional flowers, ambient lighting, or local foliage and decor! Here's some ideas to get you started!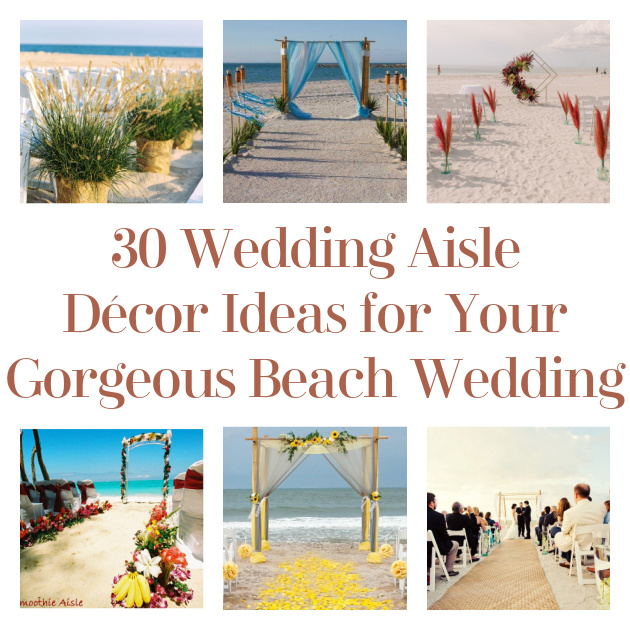 Tropical Flower Walkway
Instead of flowers, using tropical flower petals help to make a beautiful, colorful scene for a wedding!
...
Found Central Florida Wedding Group
Beach Netting
Keep on theme by using decorated beach netting to drape along the sides of the aisle chairs!
Found Sand Petal Weddings
Palm Leaf Aisle Border
Palm leaves make cheap and easy decor!
Found Wedding O Mania
Dramatic Flower Petal Aisle Designs
This is a gorgeous way to make a fun display for you wedding walkway! The colors are just beautiful!
Found Wedding O Mania
Floating Candle Display with Fern
Make your own gloating candle display in large glass jars! You can decorate the inside with ferns, stones, or flowers! Here's a great tutorial!
Found Wedding O Mania
Hanging Lanterns
Here's a great way to light the aisles!
Found Deer Pearl Flowers
Fruity and Festive Wedding Aisle Liners
Make the most of a tropical destination with this festive aisle liners!
Found Aloha Island Weddings
Monstera Leaf and Orchid Bouquet
Set up a bouquet on the aisle chairs that line the wedding walkway!
Found Wedding O Mania
Sand Carved Wedding Aisle
Carve out your wedding aisle with sand and then decorate with star fish and sea shells!
Found Pinterest
Umbrella Lined Aisle
Just make sure you anchor them down well!
Found Wedd Colors
Seashell Lined Aisle
This is a cute and understated way to create a wedding aisle in the sand!
Found Happy Wedd
Big Tropical Foliage with Tiki Torch
This dramatic display is gorgeous!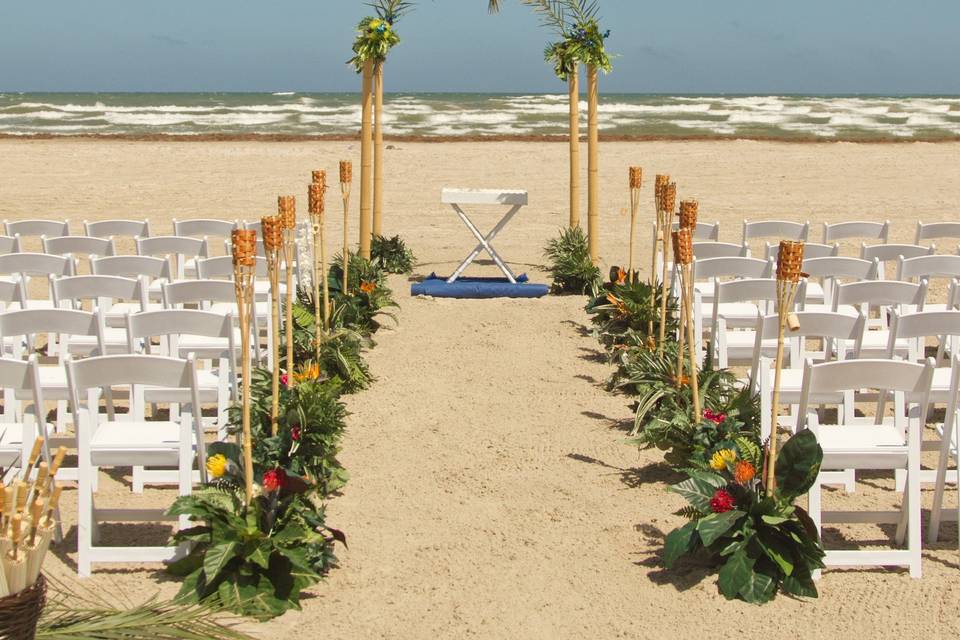 Found Wedding Wire
Boho Rugs
A collection of assorted runners and rugs can make for an interesting walkway display!
Found Hello May
Boardwalk Wedding Aisle
Search for a boardwalk that you can use for your wedding aisle!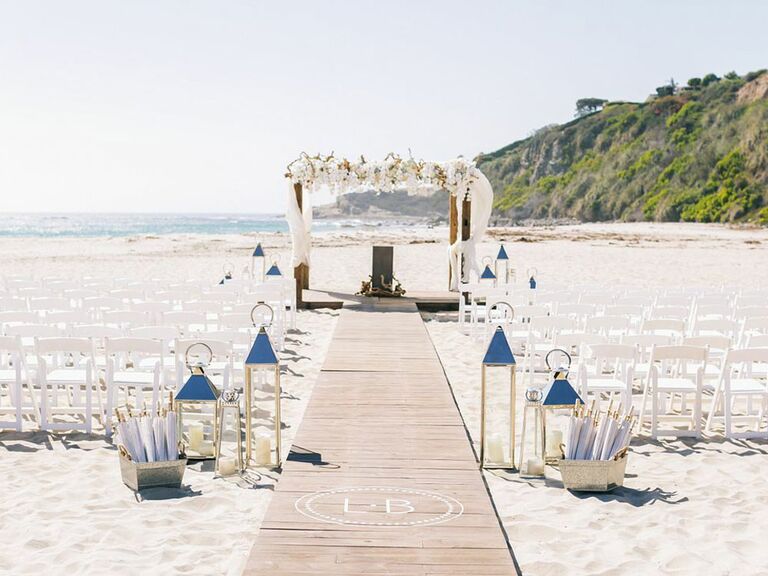 Found Brandon Kidd Photography
Pineapple Lined Wedding Aisle
Pineapples make for an interesting way to line your wedding aisle!
Found Wedding O Mania
Hessian Rugs
Hessian rugs can make a comfortable aisle walkway!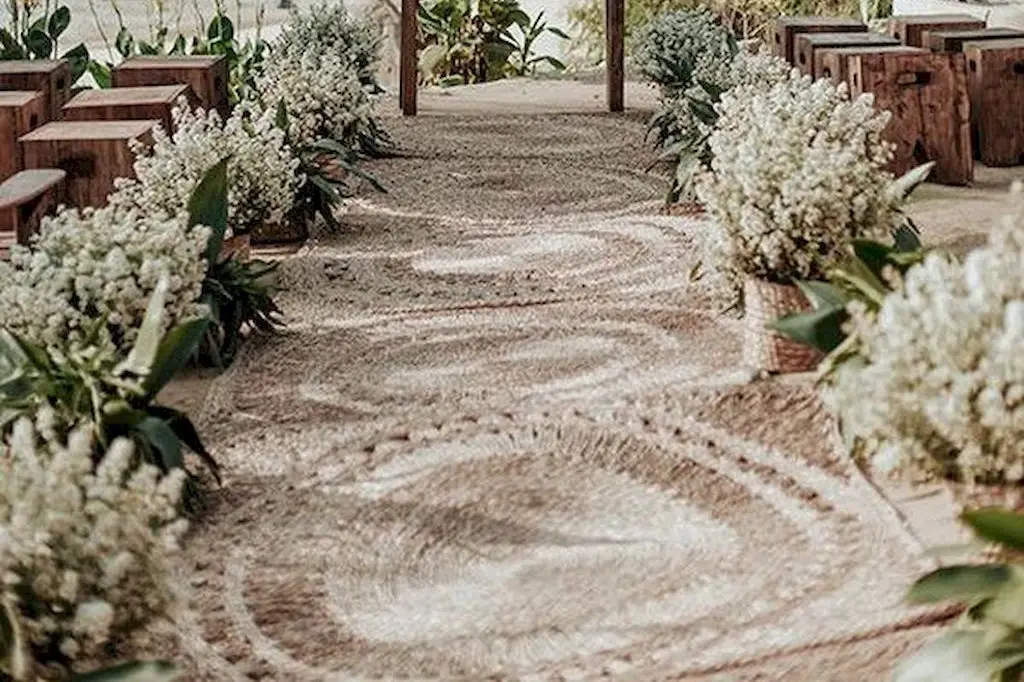 Found Hitched
Lantern and Greenery
Gorgeous!
Found Happy Wedd
Add a Pop of Color with Flowers
This is a fabulous way to show off your wedding colors!
Found Sun and Sea Beach Weddings
Beach Lanterns
Having a ceremony in the evening? This is a great way to set a little extra ambiance!
Found Happy Wedd
Tiki Torch Lined Wedding Aisle
Line your pathway with tiki torches for an amazing look!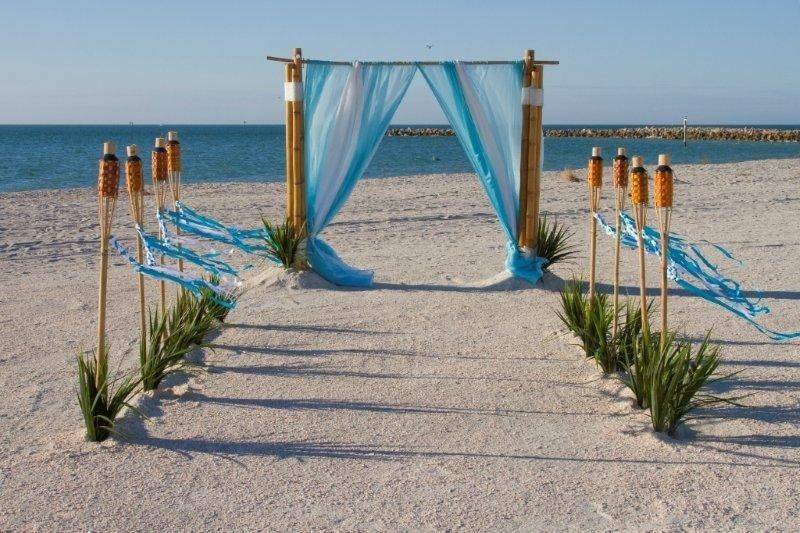 Found Weddings on a Whim
Candles, Greenery, and Citrus
Lovely!
Found Wedding O Mania
High Grass
This is a fabulous way to make an elevated walkway!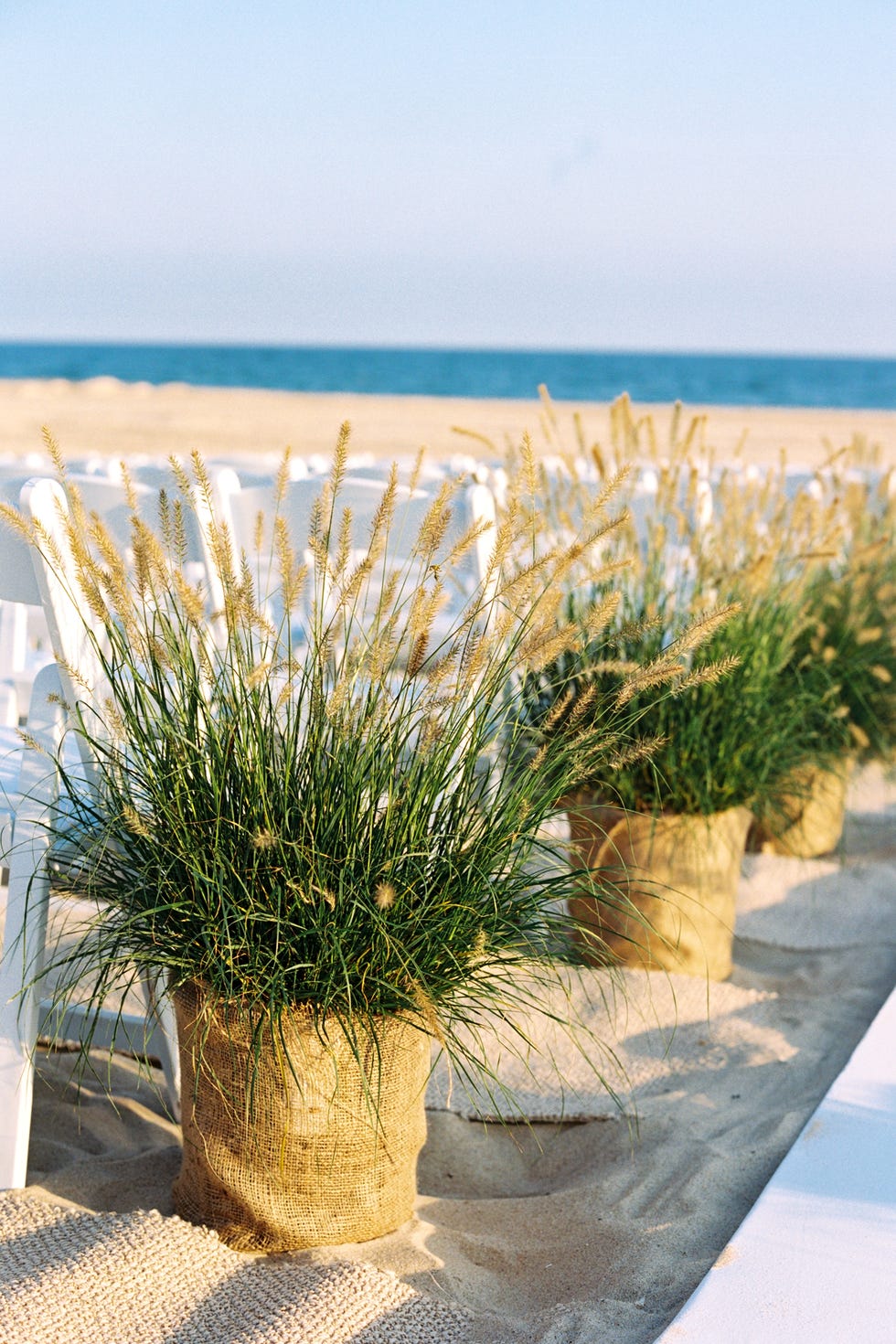 Found Charlotte Jenks Lewis Photography
Dyed Fabric
This is a cheaper alternative to buying your own runner! Have cotton fabric cut to your desired length and then you can dye it in your preferred colors!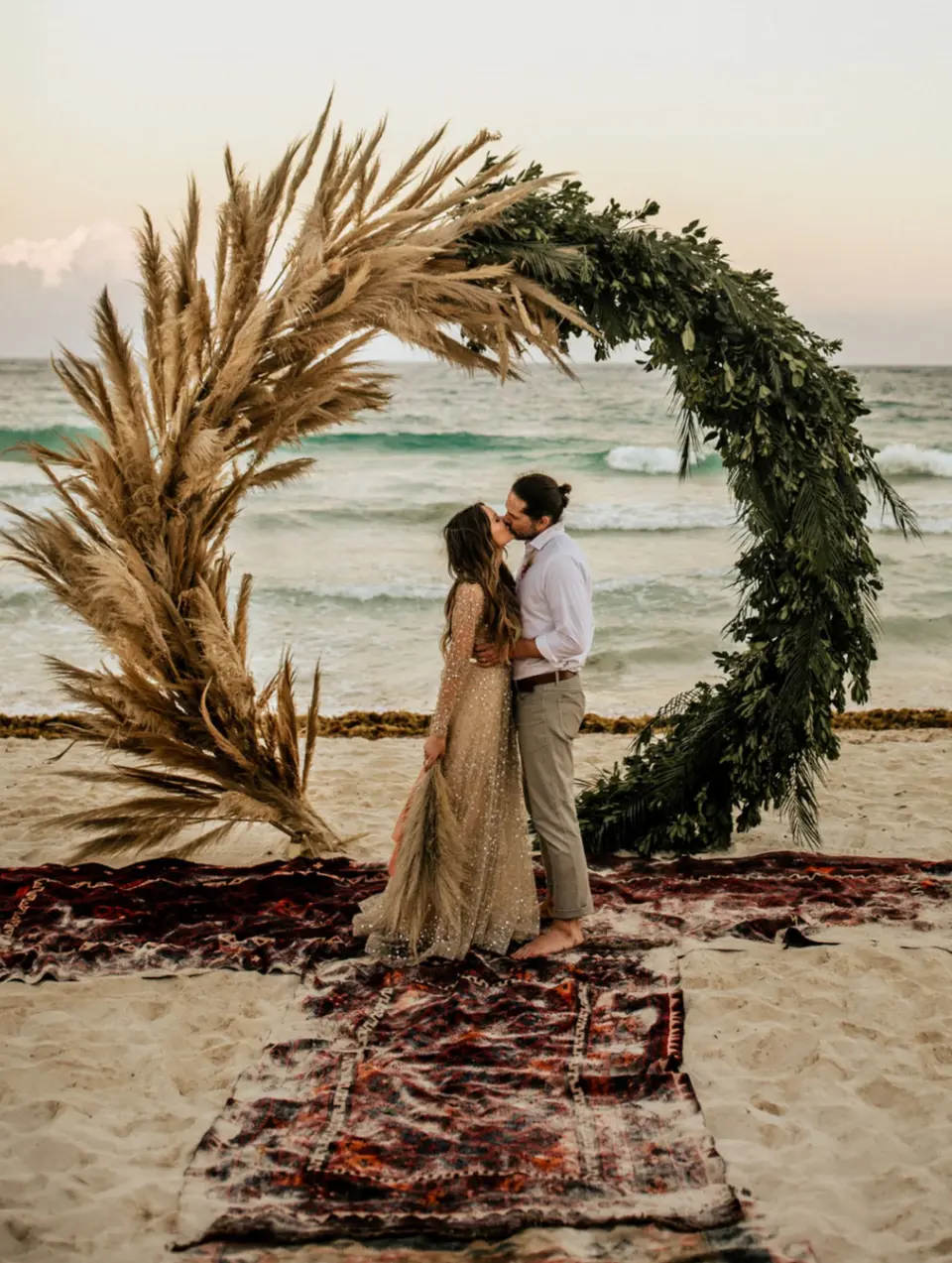 Found
Seaside Greenery Aisle
Use beachy greenery to line a sandy aisle for the bride to walk down!
Found Sarasota Wedding Flowers
Vibrant Beachy Leaves
Use some of the beaches more vibrant colors!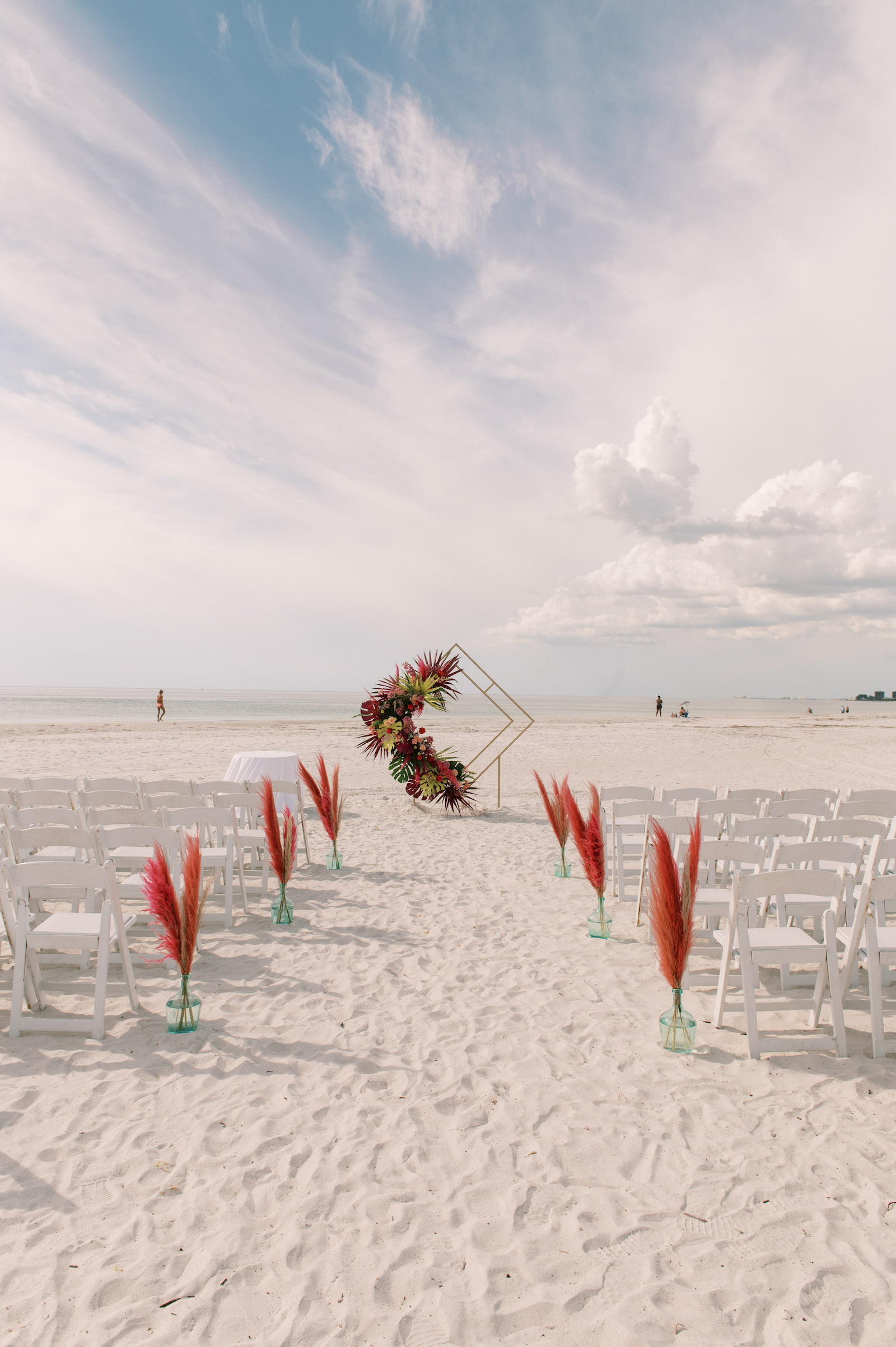 Found Marry Me at Tampa Bay
Simple Paper Lanterns
It doesn't get easier than this!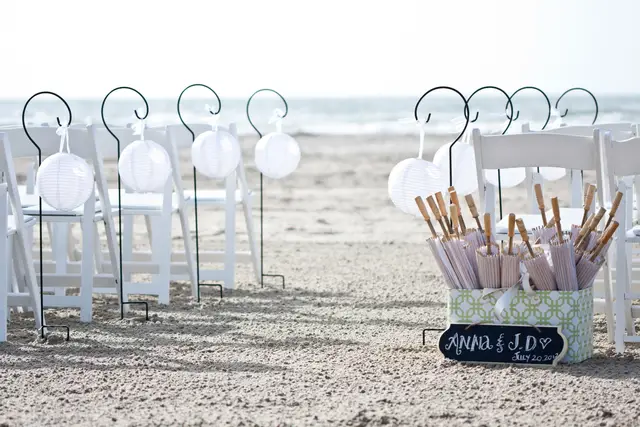 Found Wedding Wire
Woven Rug Runner
A beachy woven rug can make a great walkway for a beach wedding!
Found Concept Photography
Colored Carpet and Flowers
Show off your bold wedding colors!
Found Events By Rincon
Tiki and Tulle
Go all out!

Found PR Web
Beach Bed Lined Wedding Set Up
This is an adorable idea for a small wedding! Set up small beach beds for guests to sit comfortably on the sand during the wedding. Keep in mind that they will be standing while the bride walks down the aisle!
Found Karma Hill
You May Also Enjoy…
33 Projects to Make with Your Seashell Collection
30 Lovely Place Setting Cards for Your Wedding to Make
33 Beautiful Wedding Hairstyles You Can DIY
55 Wedding Centerpieces—Ideas on a Budget
40 Wedding Craft Ideas to Make & Sell
41 DIY Ideas for Your Coastal Wedding Celebration