Hello, DIYers!
Whether you're a photographer looking for inspiration or an upcoming bride or groom, we are here to help! Photographers cost a pretty nice chunk of change and it's important to pick one that will be not only reliable, but one who can help you get the type of shots that you are looking for to memorialize your day! So get inspired! If there is a shot you love, be sure to show it to your potential photographers and see if they can make it possible!
Colorful Smoke
Walking out in a cloud of smoke is definitely a cool way to make your exit! Just make sure the conditions are not too dry that day!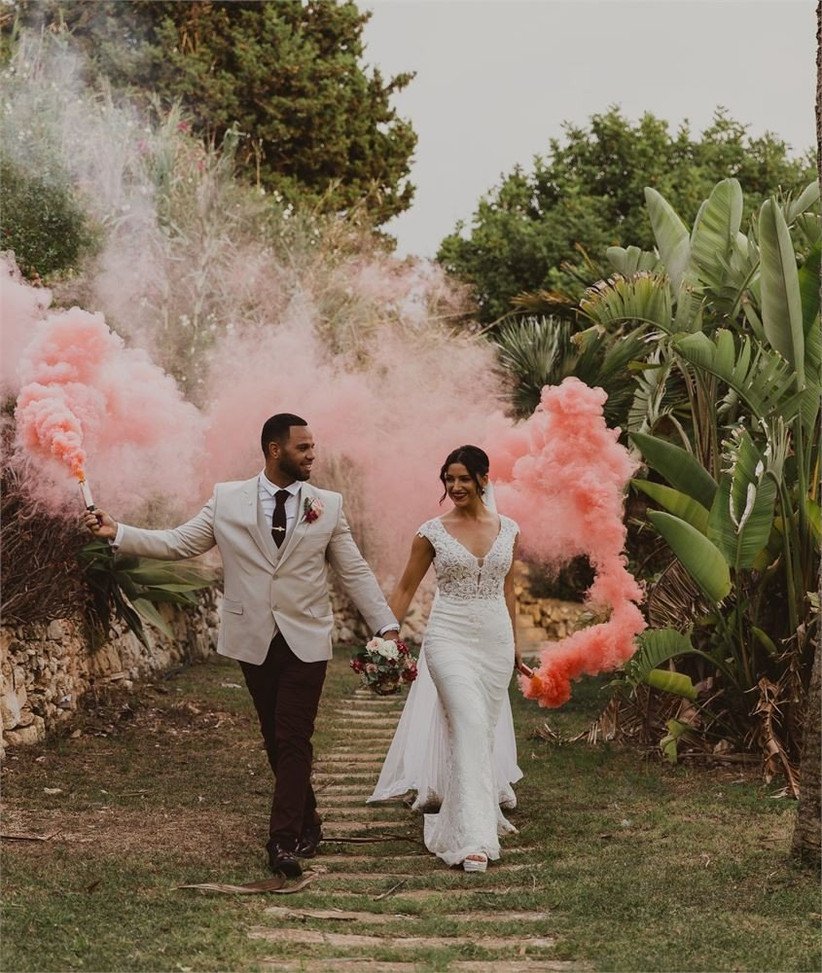 Found Courtney Marie Photography
Drone Shot of the Couple
This one isn't impossible to get without a drone, but it is easiest with one! If your photographer has a drone that he or she can use, you can get really creative!
Found Divine Creation ©SkyPixel User
Selfie Kiss
Old habits die hard! Turn your selfie habit into a unique and lovely photo!
Found Manuel Orero
Flower Girl's Entrance
The flower girl's job is to be ADORABLE. That is something you definitely want to commit to film! Have a shot of her entrance (of course) but if she will be seeing the bride before the wedding, getting a picture of her walking in to see the bride for the first time would be perfect!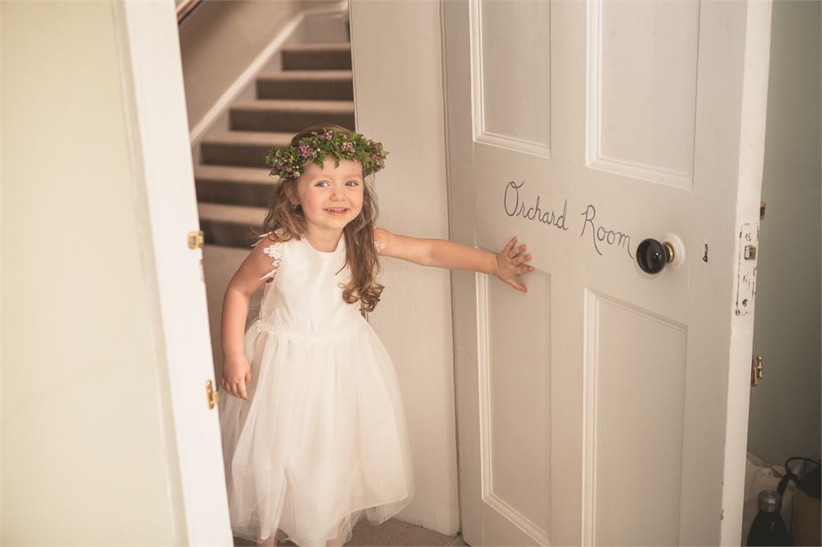 Found Laura Helen
Perfect Puddle Photo
Rain on your Wedding Day? Not a problem!
Found Pinterest
Dangerous Bridesmaids
Have fun with your bridal party with a creative shot like this!
Found Extra Medium
The Ceremony Room Before Proceedings Begin
Before the guest start to arrive, a photo of the quiet and still ceremony room will be fantastic to have in the future! Especially after you went through all of the effort to carefully design and decorate.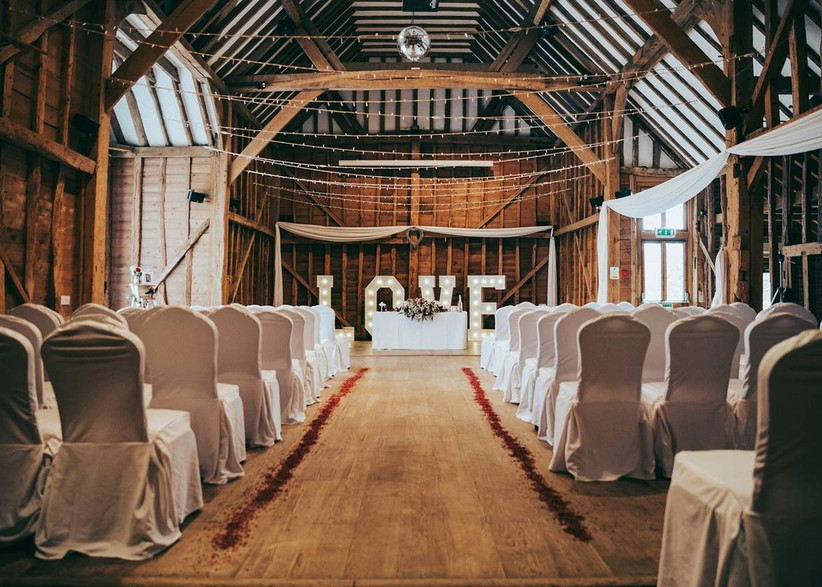 Found Jeannine Michelle
Drone Shot First Look
Wedding venues are notoriously beautiful, so it makes sense to ensure that you get plenty of that scenery in the shots! You might consider doing a first look photo shoot with the drone so that you can capture all of the beauty around that special moment!
Found Bridge ©巫师iii
Ring Bearer and Bride
Don't forget to snap a photo of your adorable ring bearer meeting up with the bride!
Found Pro Wedding Invites
Hand Prints in the Sand
If you're having a beach wedding, this makes for a lovely and easy shot to capture!
Found Pinterest.
The Champagne Shot
Seeing the bride for the first time is one of the best experiences of weddings. Capture those memories everywhere! Starting with the bridal shower and mother of the bride.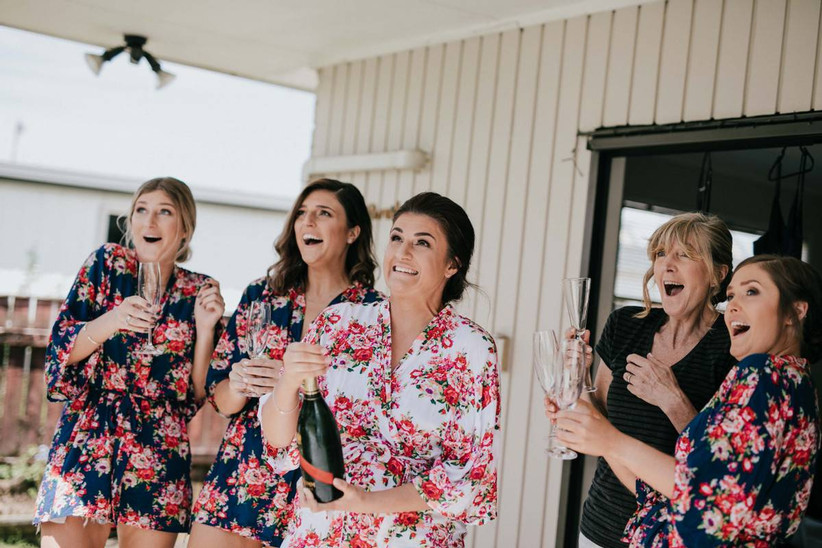 Found Diana V Photography
Back to Back First Look Photo
Catch the anticipation as they hold hands back to back!
Found Kathy Beaver Photography
Paper Plane Send Off Photo
What a cute idea! Especially if the bride and groom are known for their love of traveling!
Found Bride Envy
Moments of Friendship
Having your photographer present for the behind the scenes moments with your bridesmaids will show the beautiful moments of friendship in your final hours of being single!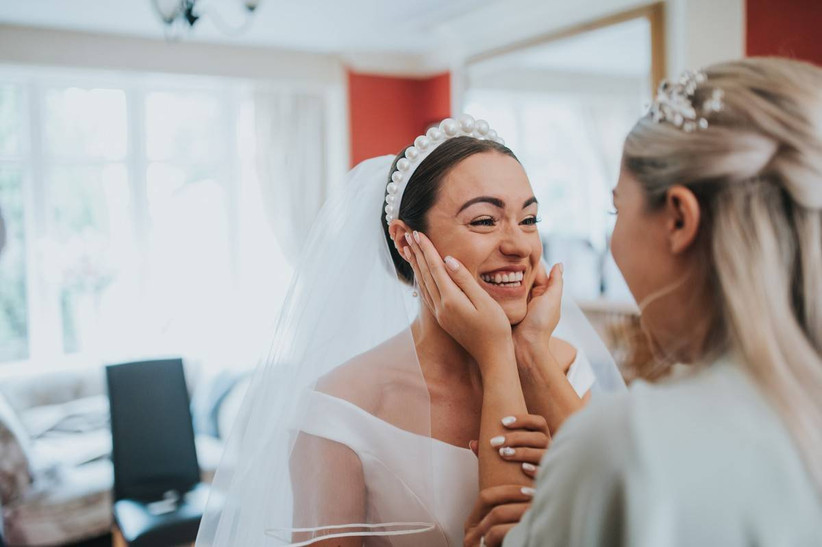 Found Matt Fox
Groom and Ring Bearer
Just two dudes hanging out on a very important day!
Found Pinterest
Don't Corrupt the Flower Girl
Okay, hear me out… this one is hilarious!
Found Loverly
Though the Rings
Wedding rings are obviously an important symbol in the ceremony. So you might consider getting your photographer to capture this unique shot!
Found Pinterest
Photos with Pets
Don't forget to capture a picture of the newlyweds with their pets for a complete family photo!
Found Kathy Beaver Photography
Before Ceremony Letters
If the bride and groom are going to do write letters to one another before the ceremony, capture a picture of them both reading them! Bonus points if you can put them together somehow later!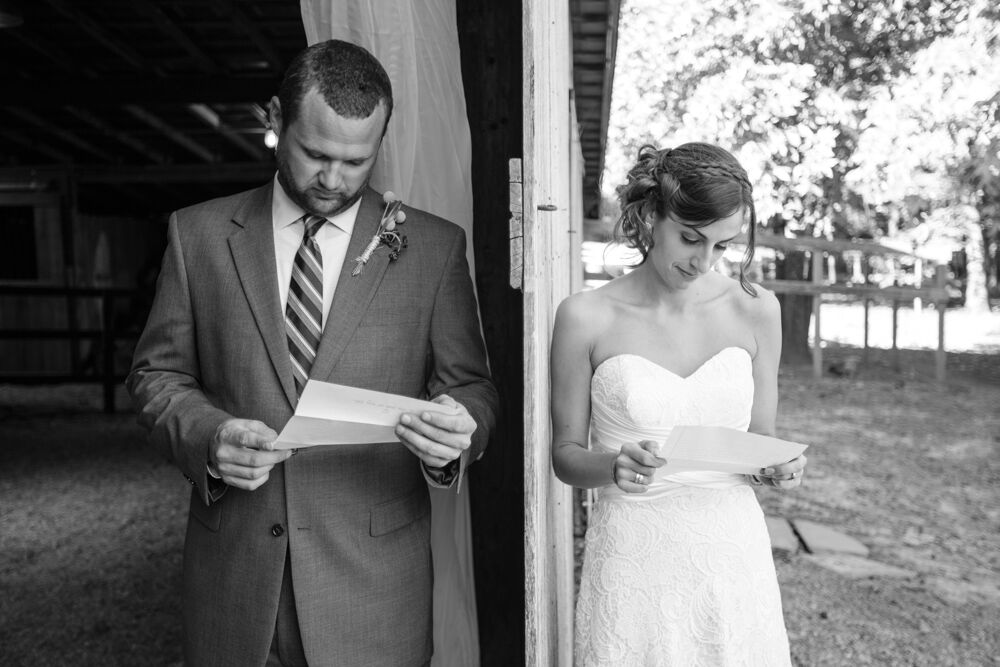 Found The Knot
Special Drone Shots with Guests
Have guests gather, posed as a group in creative ways to leave the bride and groom with special memories!
Found Wedding heart ©Johann Pidoux
Groomsmen in Matching Socks
Nothing says squad like matching from top to bottom!
Found Blue Socks
Flower Girl and Ring Bearer
Don't forget to snap a photo of the two youngest cuties in the wedding party!
Found Wed Pics
Group from Below
Have some fun playing with angles!
Found Rustic Folk Weddings
Glitter Kiss
Nothing says celebration like a glittery, action packed photo of the bride and groom!
Found Bride Envy
Show It Off
Take a photo of your boys getting hyped up for the grooms new bling!
Found Plum Tree
Bride and Groom Adventure
The adventure is just beginning!
Found Nick Plus Danee
You May Kiss the Bride
Catch a fun photo of the bridal party during a classic kiss!
Found Elegant Wedding Invites
A Different Angle
Billowing bridesmaid dresses with the bride and groom in the background? This is such an interesting shot!
Found A Practical Wedding
Mother Daughter Love
Capture the love between mother and daughter on this special day!
Found The Knot
Candid Shots
Never underestimate the power of a candid photo! Properly timed, these can be some of your favorite from the event!
Found Perfect Words Ceremonies