Hello, DIYers!
Are you planning a wedding? Well, you're in luck! There are so many small decisions to make and even more things to consider! Today we will be talking about how you will identify place settings at your tables with place setting cards. You can turn them into an extension of your centerpieces or even make them something useful for the guests to take home with them. Check out these awesome ideas!
Happy crafting!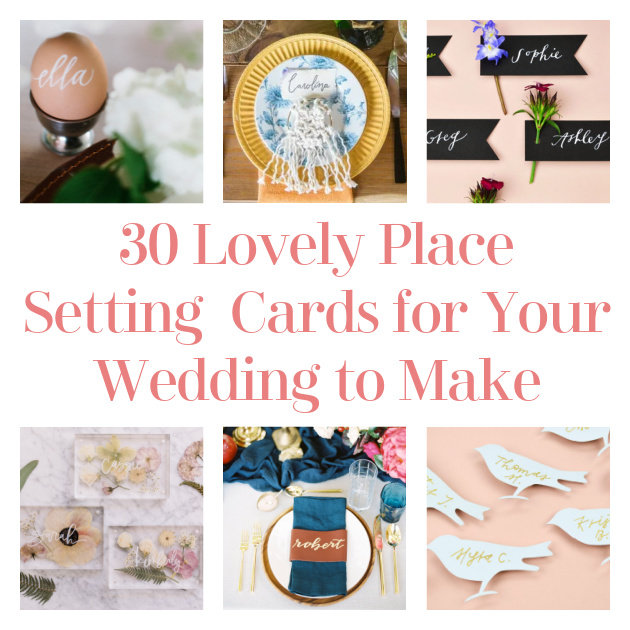 Wine Cork Place Holders
You know all of the wine you drink when you're sitting around, trying to make all the decisions for your wedding? Well, you can save them to incorporate into your wedding!
Found New Jersey Bride
Trinket Boxes
These are absolutely gorgeous!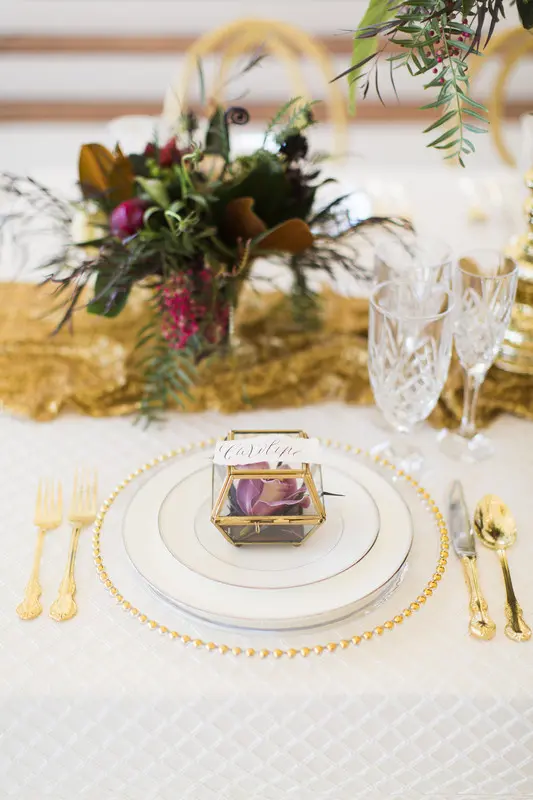 Found Wedding Wire
Paper Tags with Flowers
Paper tags are a great an inexpensive option! You can buy them in any shape and size that you want (pre-made) or cut them out yourself with a stencil and a hole punch. Just label them and slip in the flowers of your choice and you're good to go!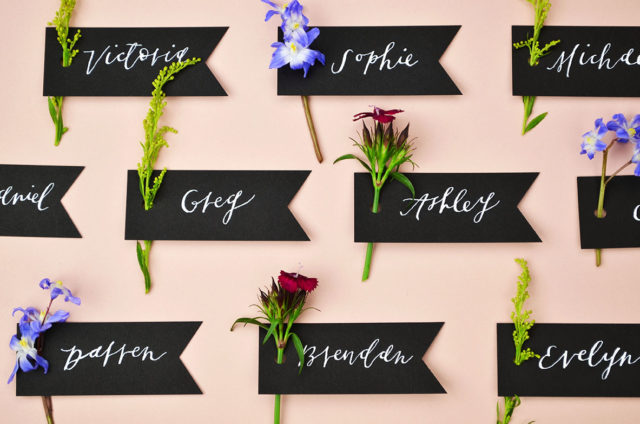 Found Cards and Pockets
Colorful Border
Add a pop of color to your invites using folded, tent-style cards. As a side note, the bowtie idea is adorable!
Found New Jersey Bride
Macaron Place Setting
Your guests will be delighted to find a treat waiting for them at their table!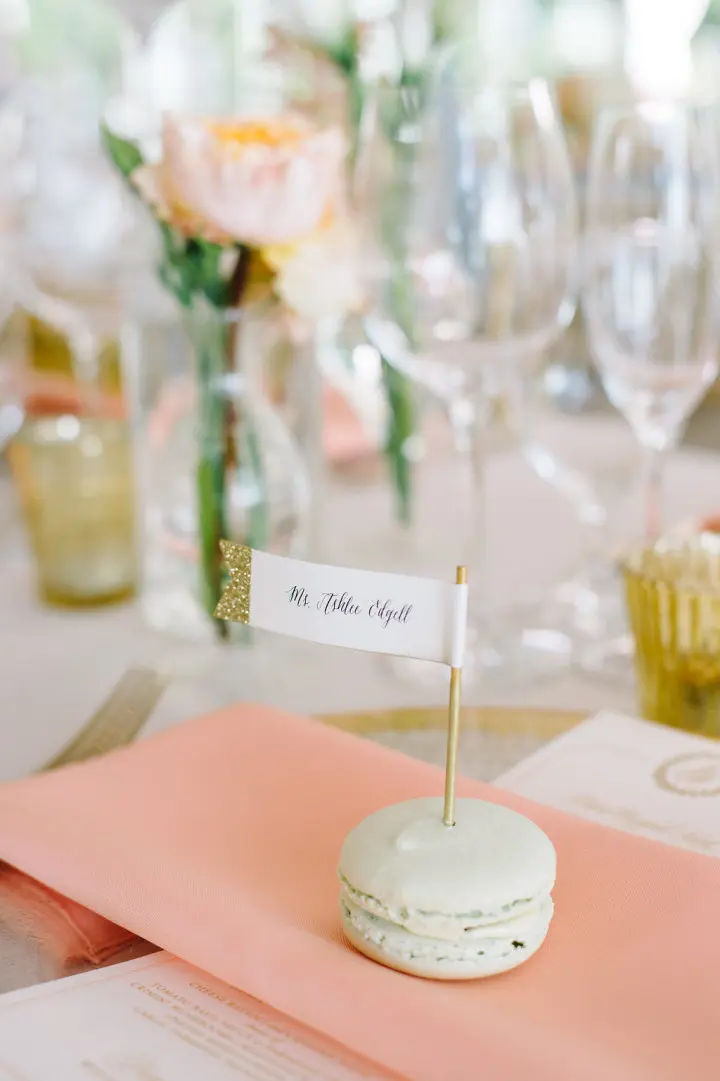 Found Aaron and Jillian Photography
They need to know where to sit… they need to eat… this is a no brainer! Try this calligraphy technique on your plates!
Found Megan Welker
Individual Cactus or Succulent Planters
Share the love of plants!
Found Curate Events and Design
Leaf Place Setting Cards
How cute!
Found Cards and Pockets
Leather Napkin Wrap
These are beautiful and the guests can take them home!
Found Charla Story
Sea Star Place Setting
If you're having a wedding on the beach, these are perfect!
Found New Jersey Bride
Small Wreath
How adorable is this?! The greeny sets such a nice tone!
Found Michelle Young
Glitter Cards
There's nothing wrong with a little bit of glitter on your big day!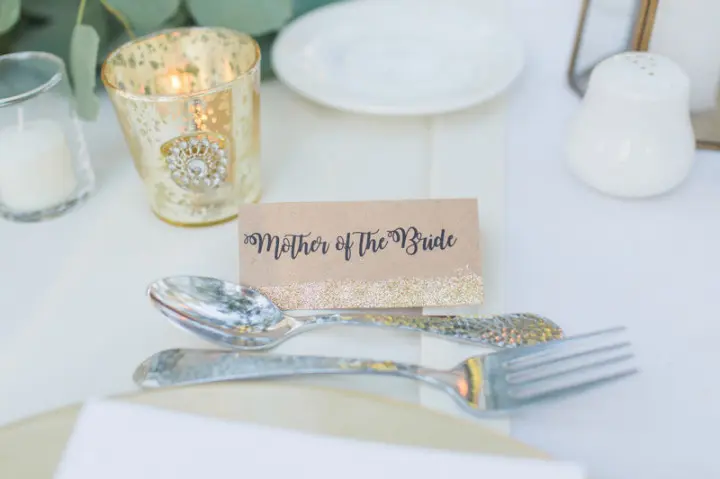 Found Kristine Jayne
Leather Banner
Gorgeous!
Found Jessica Claire
Mini champagne Bottles with Card
Nothing says celebration like a bottle of bubbly! Your guests will be already to toast!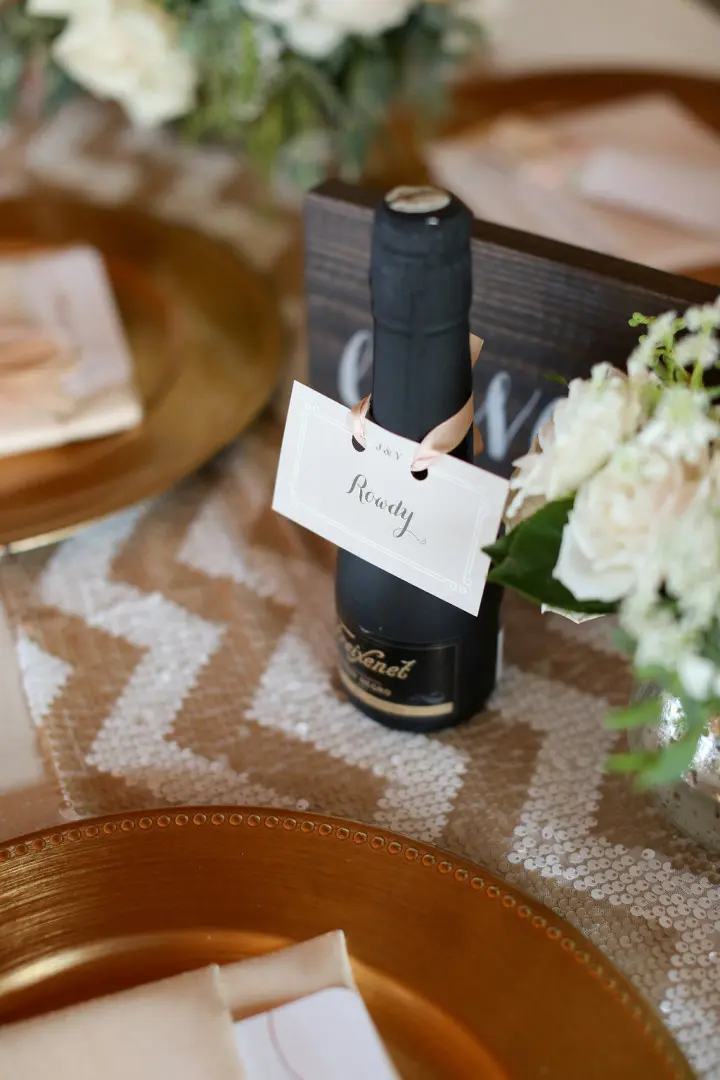 Found ALLIE LINDSEY PHOTOGRAPHY
Pressed Flower Place Cards
These are so lovely and make for a wonderful gift to your guests!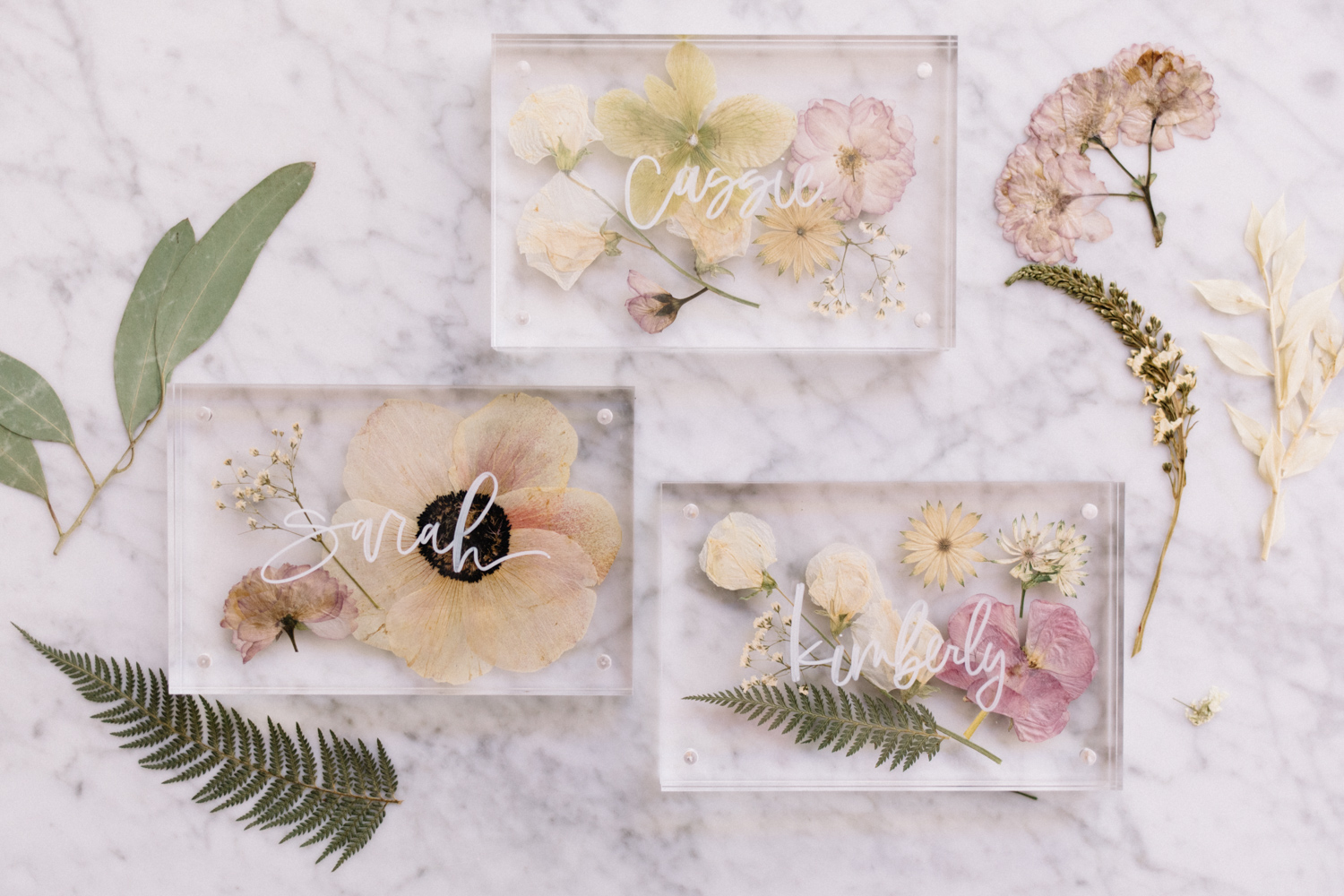 Found Lauren Saylor
Wooden Tags
These wooden tags are so cute and they can take them home!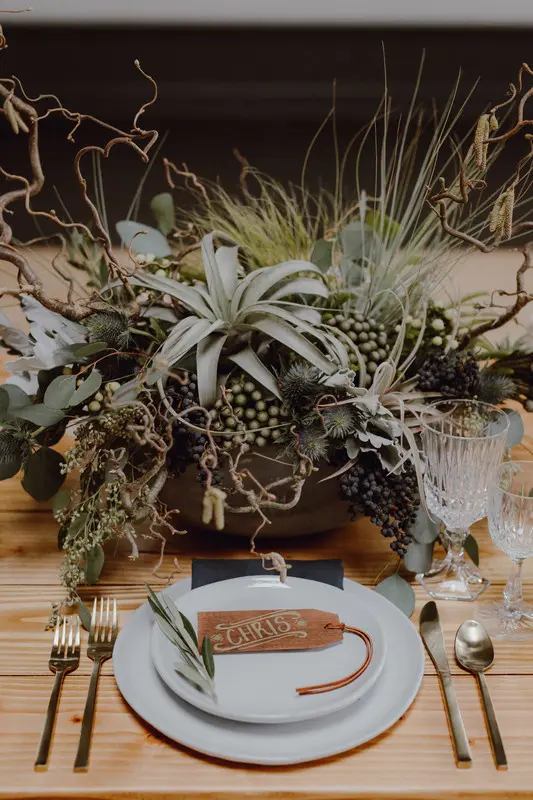 Found The Wedding Wire
Macrame Hoops
These are so cute and there are so many ways to make cute macrame!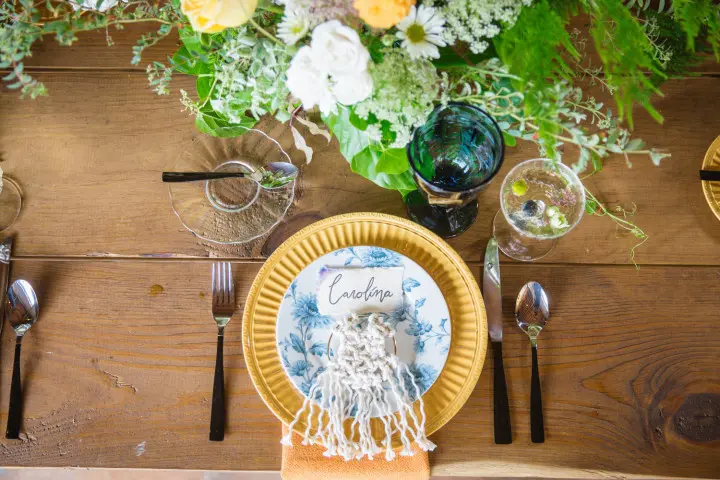 Found Erica Melissa
Bird Shaped Place Setting Cards
A little bird told me you were getting married! Best wishes!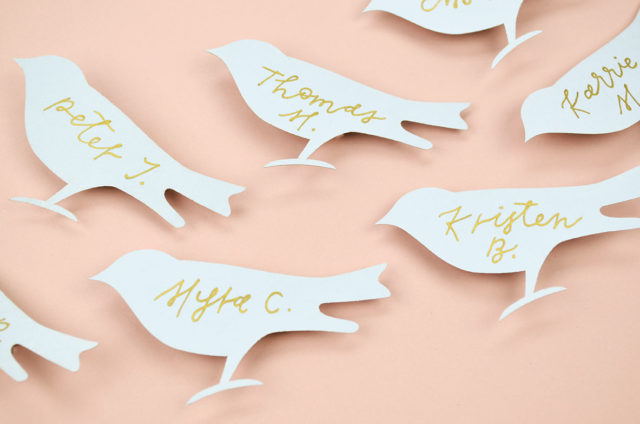 Found Cards and Pockets
Rustic Place Setting
Will your wedding include a rustic design? This could work perfectly!
Found My Wedding
Book Mark Seating Assignments
This is a great alternative to having to set each place. They can look for their bookmark and it will tell them which table to gead to!
Found Pinterest
Slate Tiles
This is an exceptional way to add a natural element to your tables, plus they can double as coasters that guests can take home!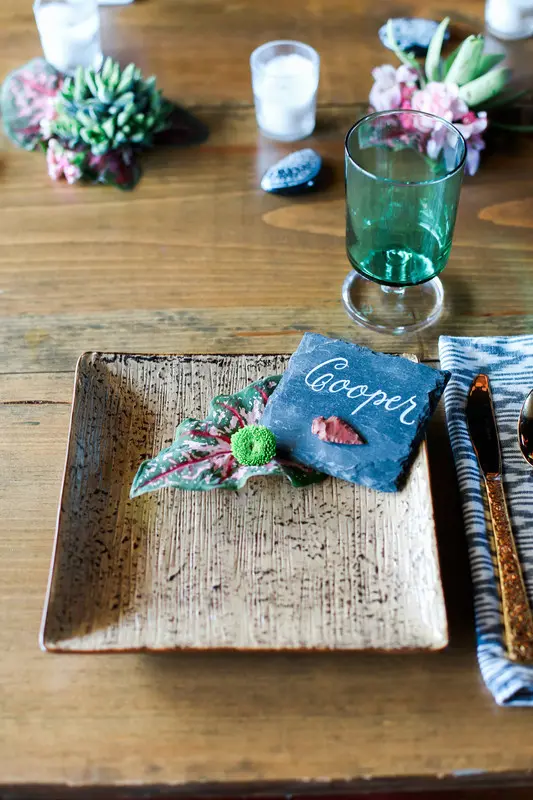 Found Wedding Wire
Shells
This is another fantastic way to incorporate the elements onto your wedding tables!
Found Mai Fotography
Pine Tree on a Burned Wood Etching
This is an easy project! You just need a tool to burn the names into the wood!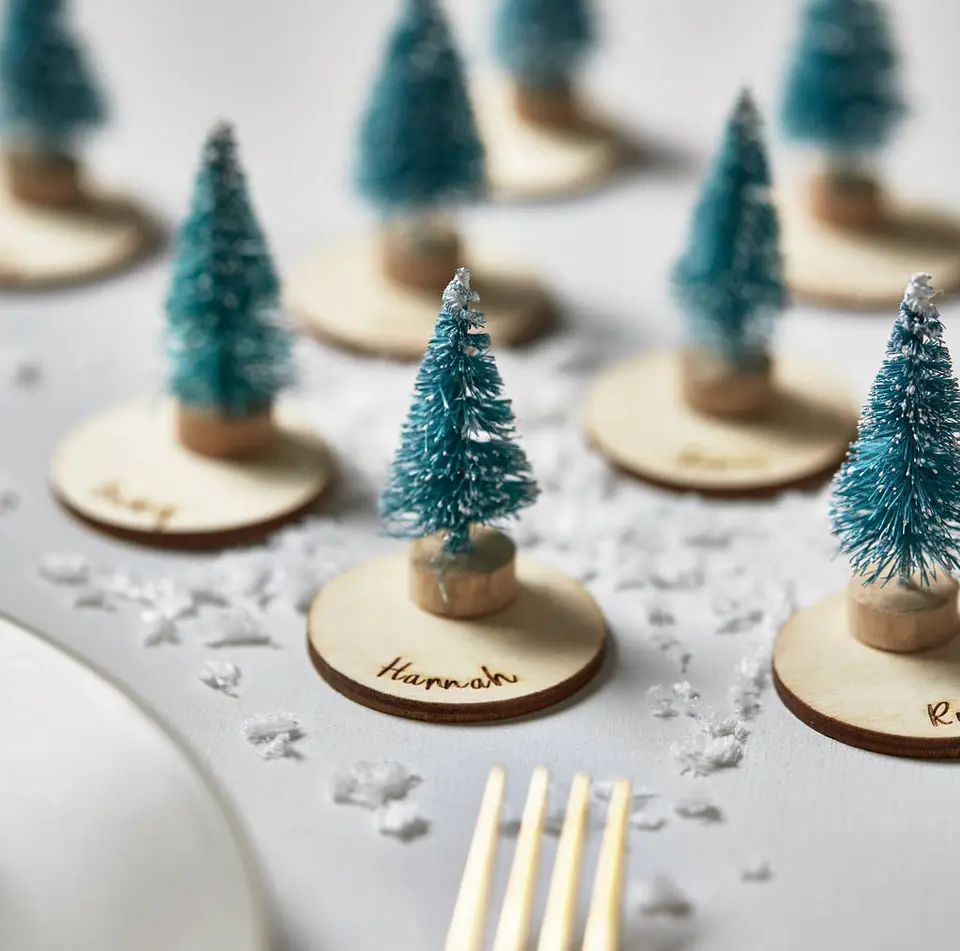 Found Hitched
Dainty Jewels
Add cute, dainty jewels to the top of your place cards!
Found New Jersey Bride
Apple and Leaf
This is adorable! You can dress it up for summer or fall!
Found The Gold Collective
Vellum Paper
Vellum paper gives a delicate, romantic look to your place settings. It can stand alone or be used in combination with a darker color for contrast!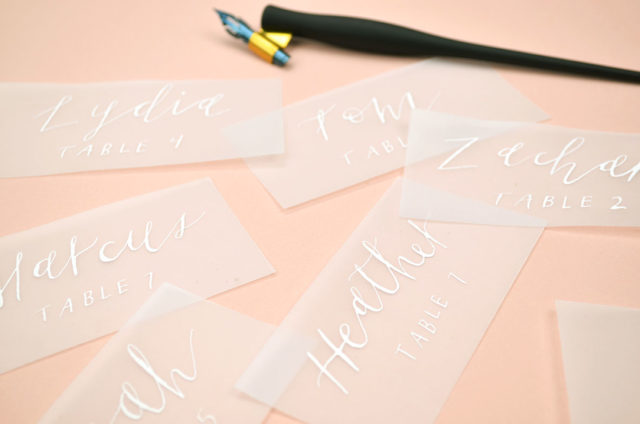 Found Cards and Pockets
Hard Boiled Egg
Who would have thought?! This is so cute!
Found Erin McGin
Embroidered Napkin Place Cards
This is so cute! It would be perfect for a picnic reception or you can take the embroidery idea and run with a different style! It's totally up to you!
Found Lauren Saylor
Clear Acrylic Name Plate
These are beautiful and make a great coaster!
Found Someplace Wild
Pumpkin
Dress up your Fall table with pumpkins!
Found Kurt Bloom
You May Also Enjoy…
31 Show Stopping Centerpieces for Your Fall
33 Beautiful Wedding Hairstyles You Can DIY
55 Wedding Centerpieces – Ideas on a Budget
40 Wedding Craft Ideas to Make & Sell
33 Fabulous DIY Flower Crowns to Make and Wear
30 DIY Decorative Outdoor Lighting Projects for Your Patio & Garden