Hello, DIYers!
If you love the look of moss in home decor, you have come to the right place! These projects use either real or fake moss in order to create a beautiful and earthy feel to any space that needs some livening up. Give them a try!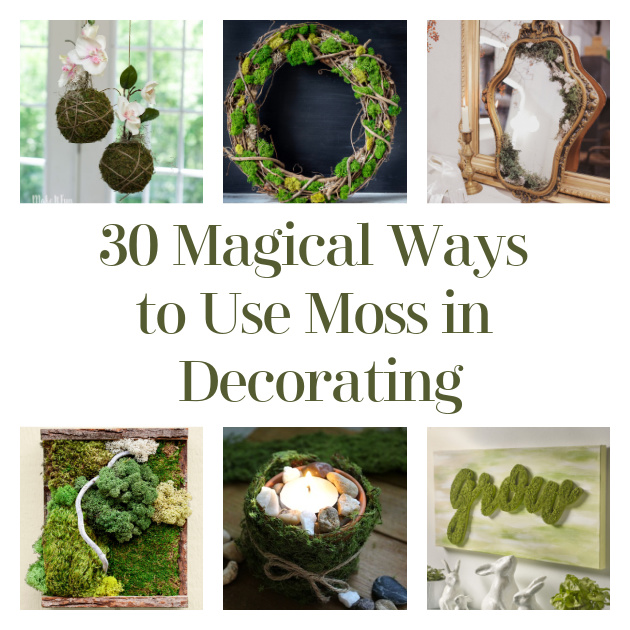 Moss Wall Art
This wall art is luscious, green, and alive!
...
Found BHG
Moss Lamp Shade
Do you love the cottagecore look? This will fit right in!
Found Design & Living
DIY Farmhouse Style Moss Topiary Tree
Faux topiaries are an inexpensive way to bring some greenery into a space!
Found The Happy Housie
Moss Covered Picture Frame
Cover a picture frame with either real or fake moss for this awesome look!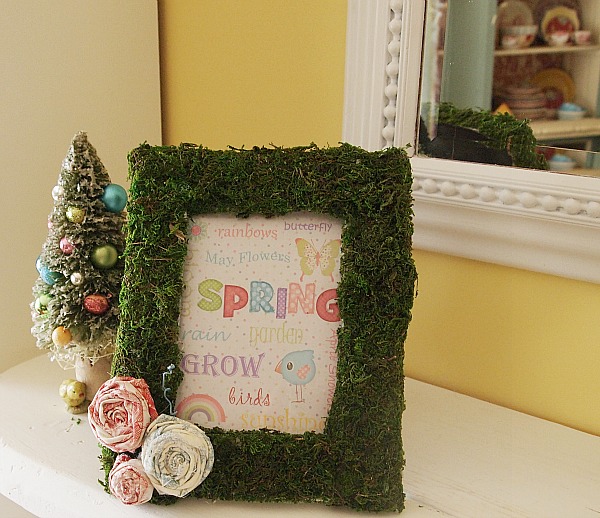 Found A Cultivated Nest
Marimo Moss Ball DIY Light Bulb Aquarium
These mini moss aquariums are so cute!
Found Soap Deli News
Newspaper Moss Bunny
This is adorable decor for Spring that you can make yourself! Plus it is so much easier than it looks!
Found A Crafty Mix
Terrarium with Moss
Terrariums are always so lovely!
Found Pinterest
Grow Wall Art
Do you like the look of this art? You can check out the tutorial below!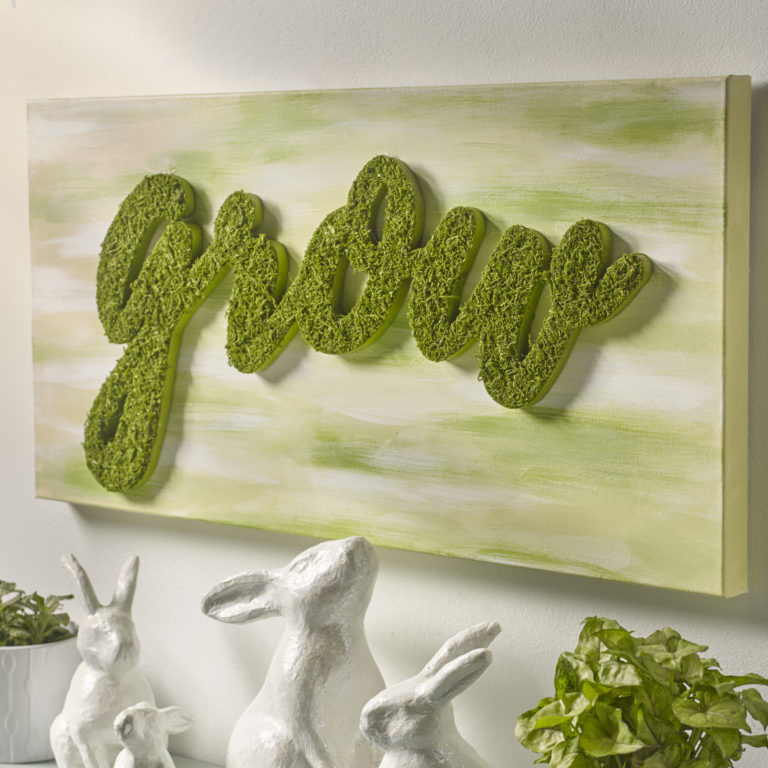 Found Cathie Fillian
Faux Kokedama Moss Ball Arrangement
Don't want to have real moss in your house? Faux moss looks great too!
Found Crafts By Courtney
Mossarium
Are you interested in a mossarium? Well, this is everything that you need to know!
Found Bantam Earth
Moss Plaque
Fantastic!
Found Design and Living Magazine
Mossy Fairy House DIY Tutorial
How cool is this?!
Found Smile Mercantile
Craft Moss Wreath DIY
How beautiful!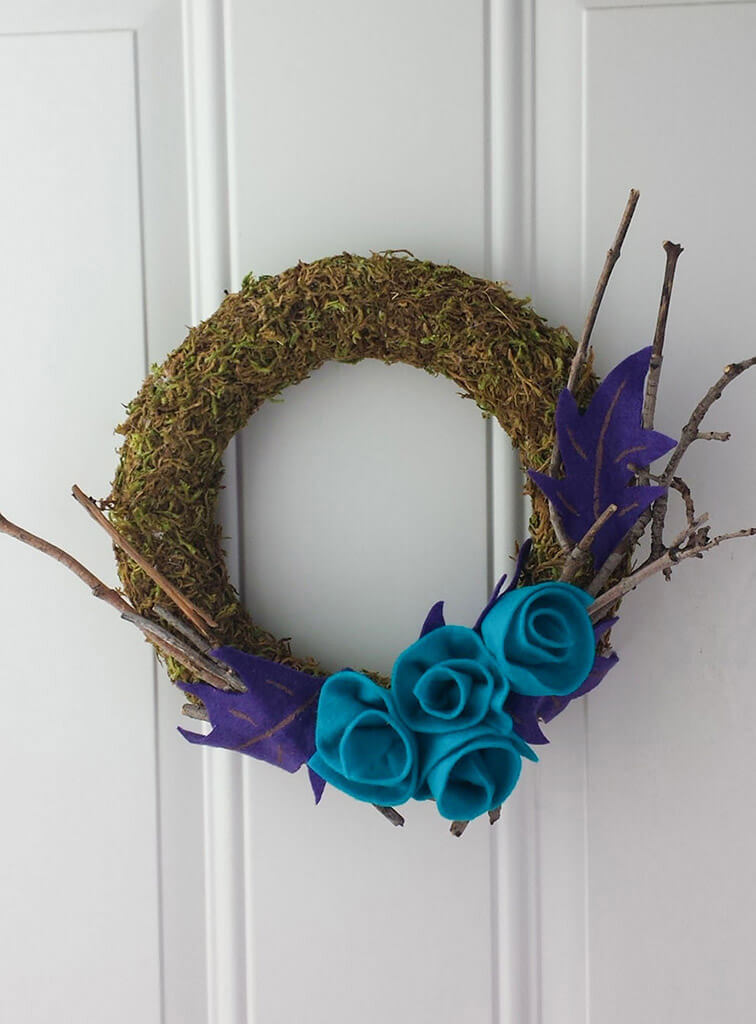 Found Fancy Momma
Outdoor Moss Candle Orbs
Look at this lovely outdoor decor!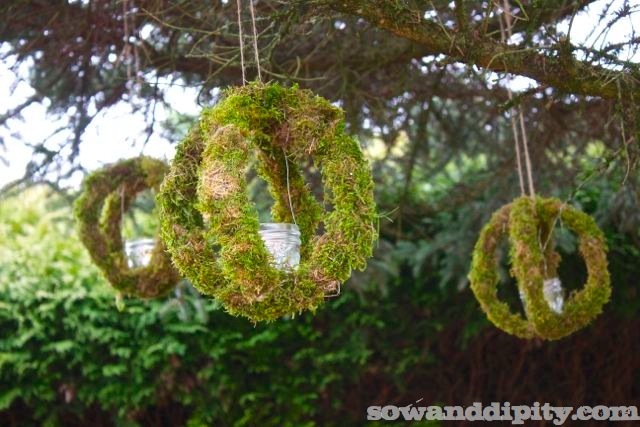 Found Home Talk
Moss Covered Letter
Cute!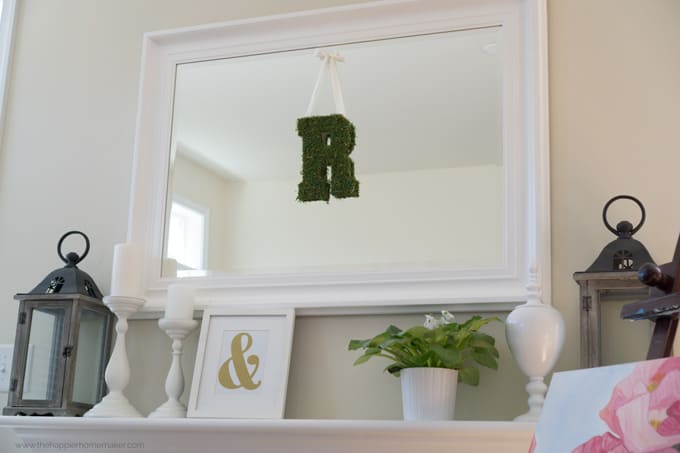 Found Jenna Sue Design
Grow Moss On Stone
Do you want to see stones and rocks on your property covered in moss? Here is how you can do it!
Found Garden Tabs
DIY Moss Wall Decor with Key
No one would ever know that this moss is fake!
Found Mountain Modern Life
Simple Moss Planter
Moss is super easy to take care of while still adding a lovely, earthy element to your space!
Found YouTube
Multi-Media Moss Art
Here is another way to make wall art with moss! I just love how this person set up the scene and used a bunch of different Earthy elements to pull it all together!
Found Our Crafty Mom
Rustic Moss Centerpiece Candleholder
How lovely!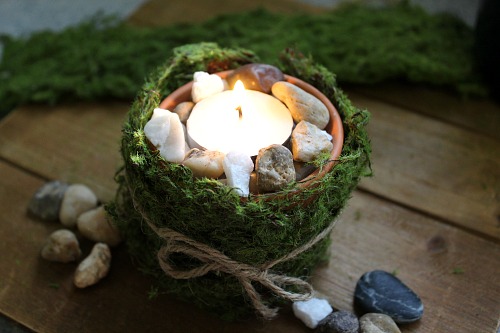 Found A Cultivated Nest
Moss Wreath
I love the way the twigs weave through the moss!
Found Hearth and Vine
Mossy Fairy Garden
Moss can complete a fairy garden!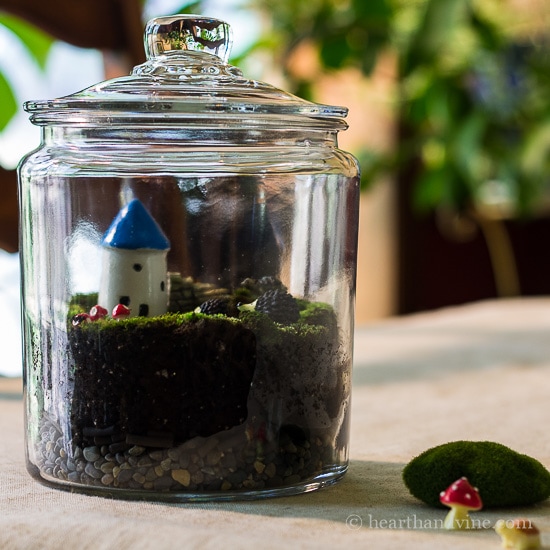 Found Hearth in Vine
Moss Mirror
This was inspired by Tik Tok! And it looks great!
Found The Sorry Girls
Moss Ball Topiaries
Lovely!
Found Cottage on Bunker Hill
Moss Table Runner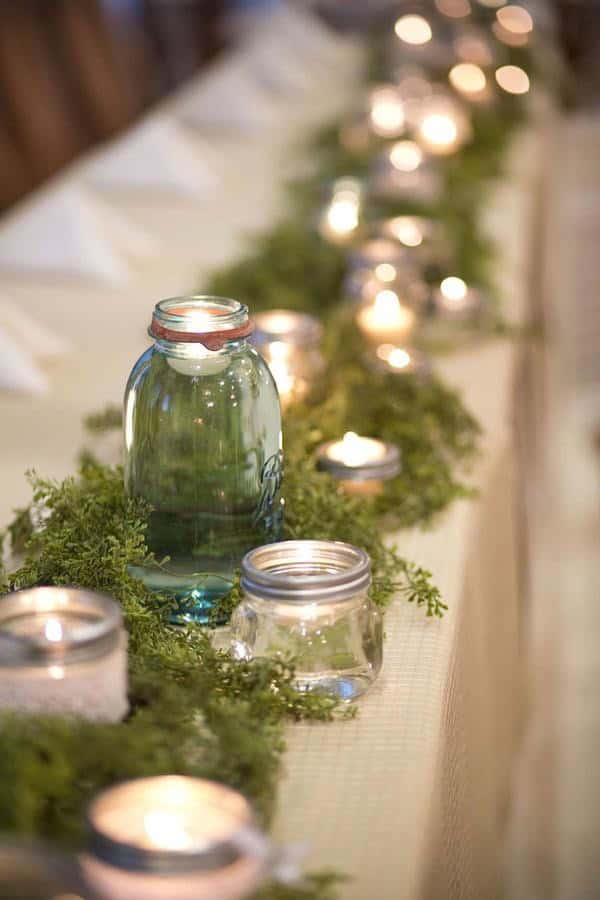 Found HWTM
Moss Covered Candelabra
This is fantastic for an event!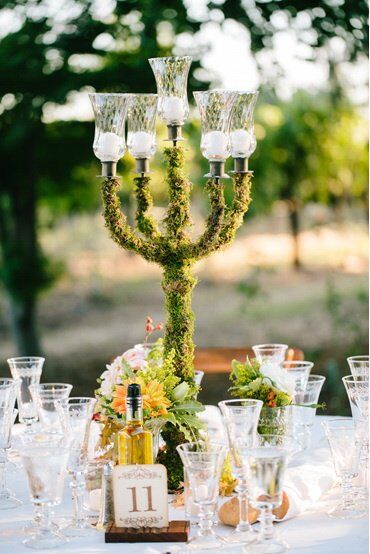 Found The Knot
Moss Numbers
Try this!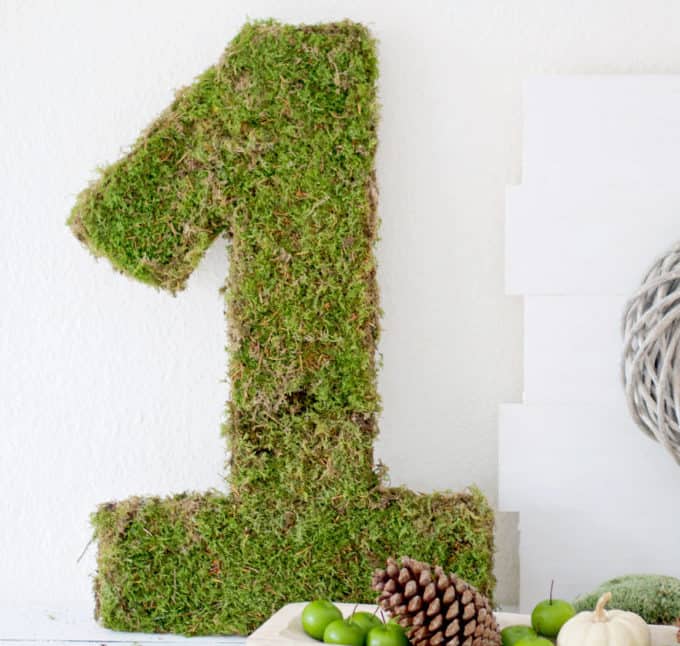 Found Pastel and Macaroons
Moss Covered Easter Egg
This just screams Spring!
Found Love Grows Wild
Indoor Moss Microbial Fuel Cell
Want to lean into a nature science project? Give this awesome project a try!
Found Instructable
Heart Moss Wall Art
Lovely!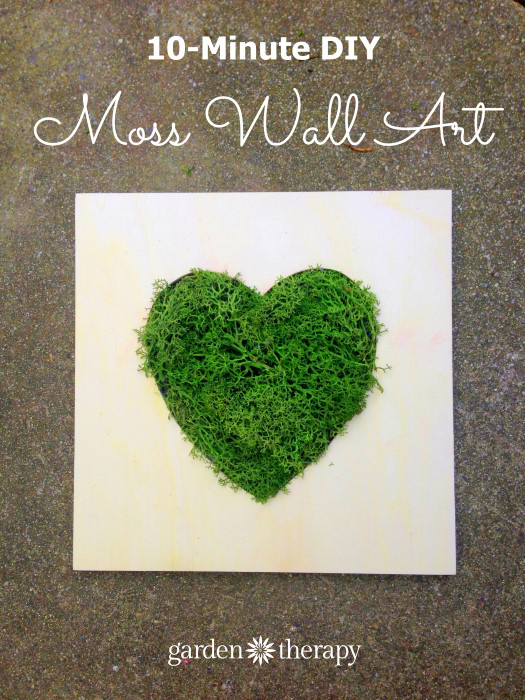 Found Garden Therapy
You May Also Enjoy…
34 Nature Inspired Home Décor You Can Make Yourself
30 Creative and Charming Ways to Decorate with Birds Nests
31 Magical Fairy Gardens to Recreate
35 Creative and Lovely Birdhouses
33 DIY Projects to Create a Cottagecore Aesthetic in Your Home
30 Garden Upcycle Ideas to Inspire You