Hello, DIYers!
It's time to decorate for the holidays! If you're thinking of adding some garland to your look this year, why not make it yourself?! There are so many ways that you can create something festive and beautiful for a fraction of the cost of identical garlands that you would find in a traditional store. Check out these DIY projects for inspiration and tweak them as you deem necessary to get the exact look that you want!
Happy crafting!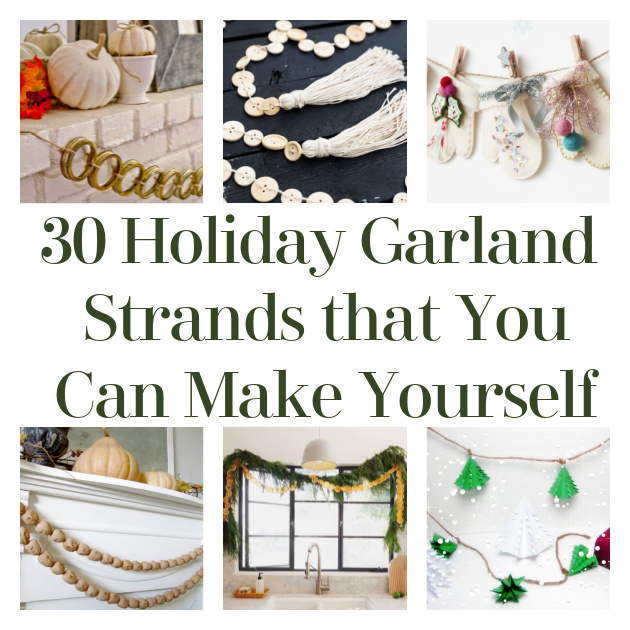 Dehydrated Citrus Garland
This adds a pop of natural color to your greenery!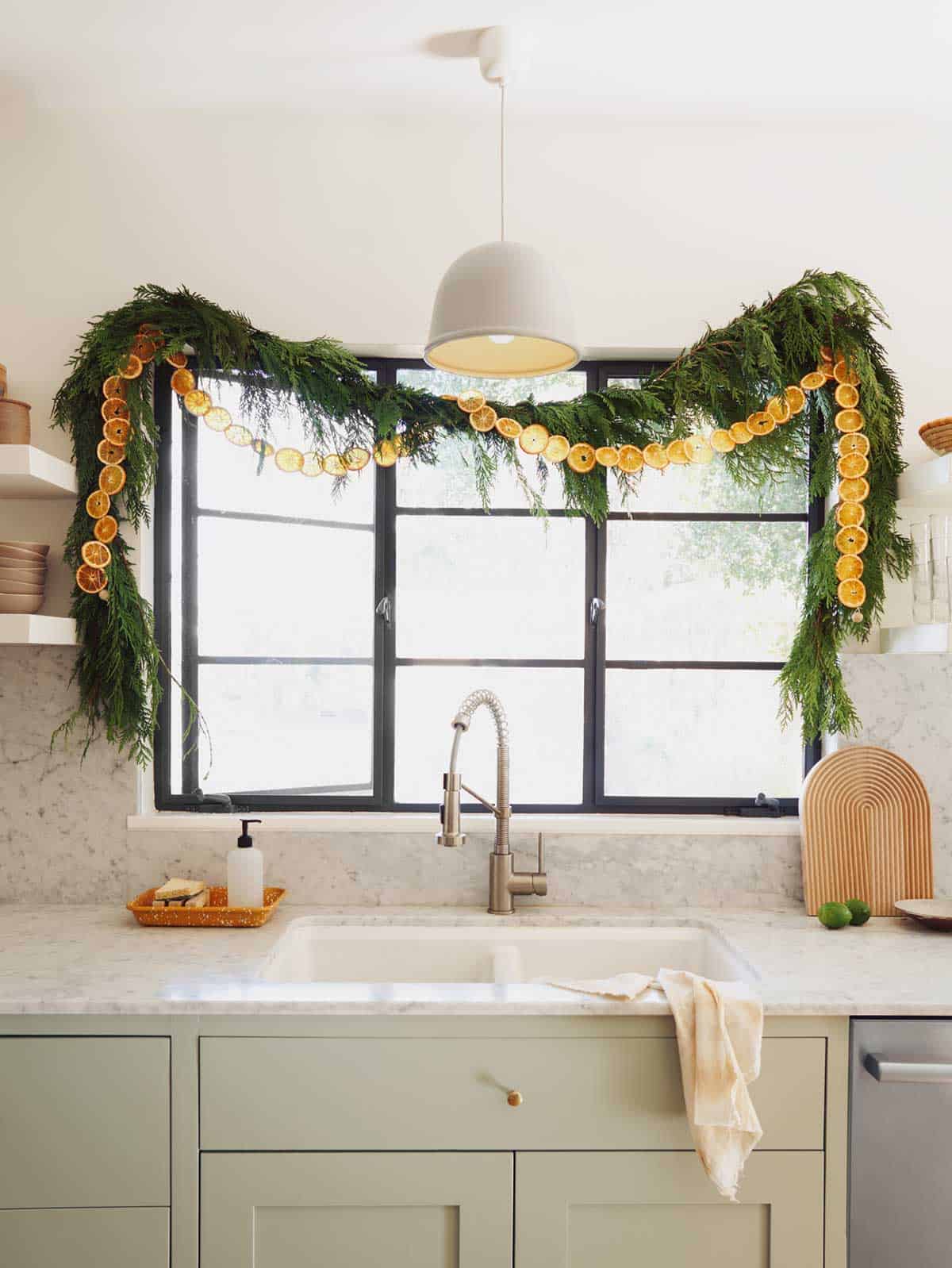 Found Spoon Fork Bacon
Painted Acorn Garland
This is so lovely! Take individual acorns and paint them before stringing them up onto a string of garland. Use whatever colors and patterns that you like!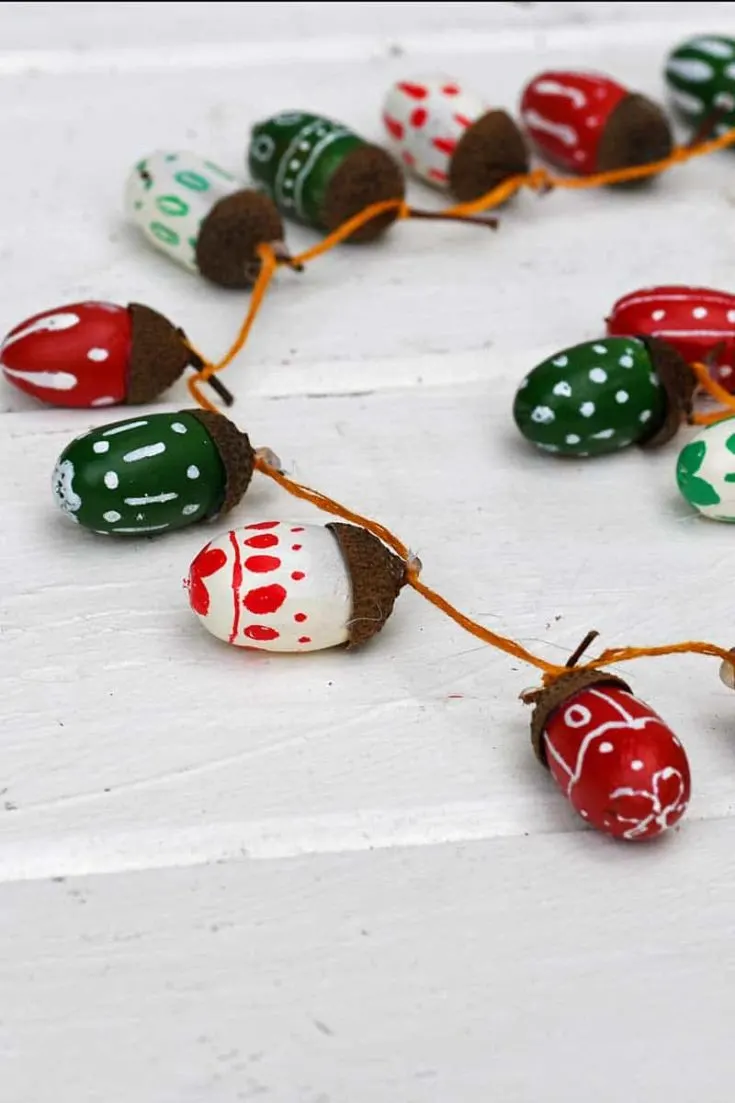 Found Pillar Box Blue
Walnut Garland
This garland is lovely with it's Earthly colors and texture!
Found Hymns and Verses
Apple Slice and Bay Leaf Garland
These dried apple slices, bay leaves, and pinecones come together to make this lovely seasonal garland!
Found Pixie Hats
Christmas Wreath Garland
This is a fantastic project that you can do with your kids!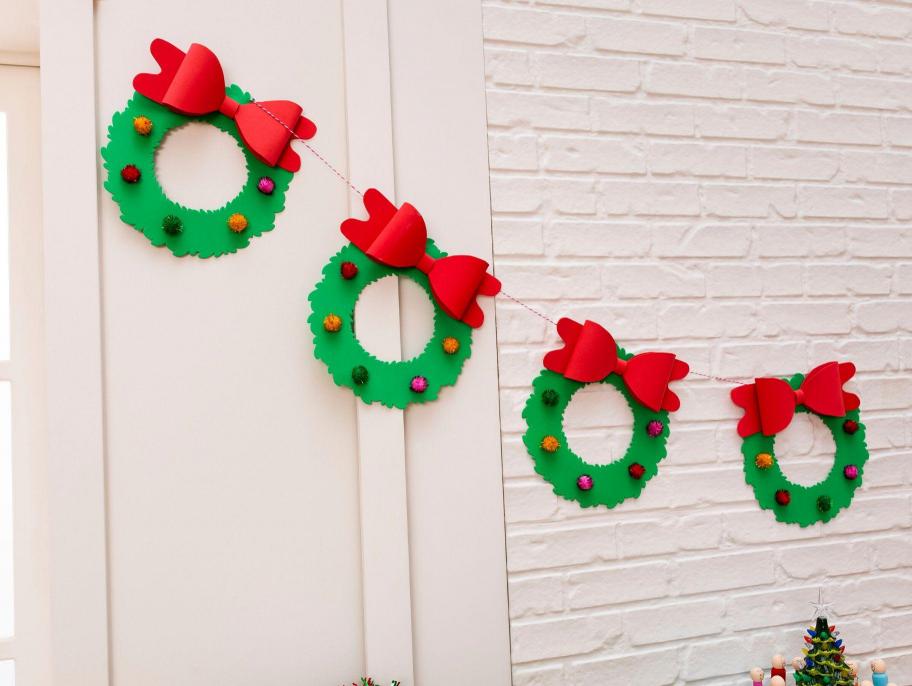 Found Fun 365
Felt Square Garland
Stack up felt squares in whatever colors suit your personal preferences and distribute decorative jingle bells throughout!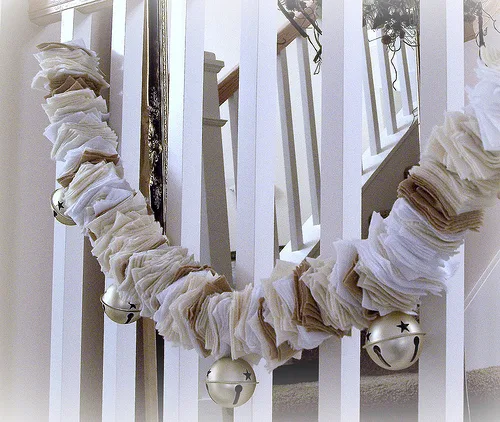 Found The Inspired Room
Cranberry Pinecone Garland
How cute is this?!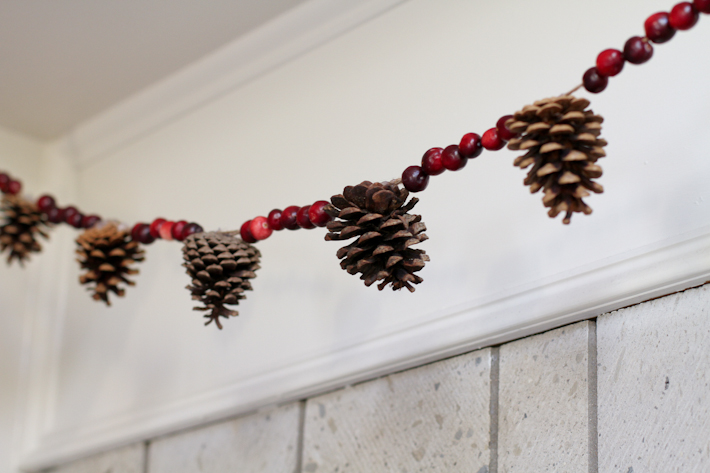 Found Joyfully So
Origami Christmas Tree Garland
Do you enjoy origami? Try this!
Found YouTube
Peppermint Twist Holiday Garland
Decorate with these cute and colorful candy mints!
Found Chicken Scratch NY
Rustic Jingle Bell Garland
How adorable is this rustic-looking jingle bell garland that you can combine with greenery or let it stand alone.
Found YouTube
Button Garland
Buttons are so cute and they make an even cuter garland! I just love the tassels on the end!
Found Hurried Host
Scrappy Lighted Garland
Use scrap fabric with seasonal colors and patterns to wrap around an extra set of Christmas lights to make this beautiful, glowing garland!
Found Life After Laundry
Felt Mitten Garland
This is a super cute project that you can make with felt!
Found Nana Company
Advent Banner
Decorated in peppermint colors, this garland banner doubles as an advent calendar!
Found Bloom Designs
Cookie Cutter Garland
Holiday cookies are a fun tradition! And now you can use your extra holiday cookie cutters to decorate!
Found The Inspired Room
Acorn Garland
The natural beauty of acorns is perfect for decorating this season!
Found Scratch and Stitch
Felt Snowflake Garland
Cut up snowflakes to make this fantastic look!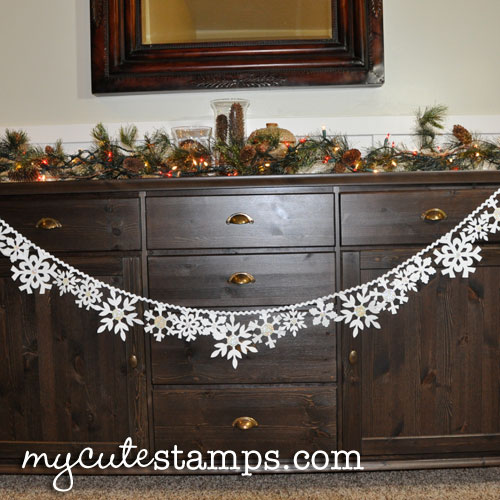 Found Creating Cupcakes
Candy Cane Garland
Use twine to create this cute and simple candy cane garland!
Found Bakers Plus
Wooden Bead and Bell Garland
Large wooden beads have been popular in home décor lately, why not spruce them up with some jingle bells for the holidays?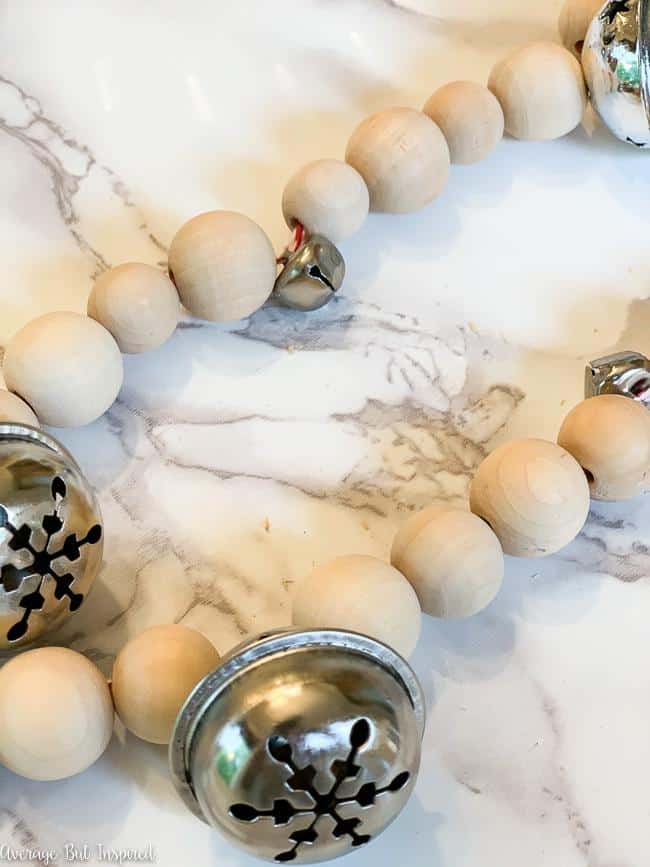 Found Average Inspired
Felt Letter Garland
Use felt and glitter to write your very own seasonal message!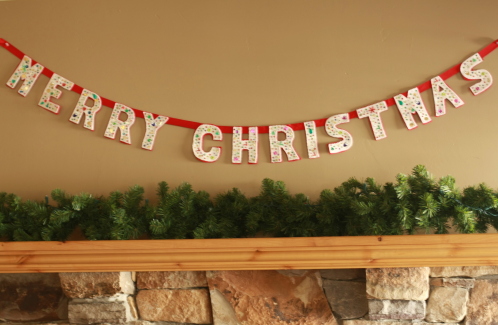 Found Make It Do
Rustic Twig Garland
Use different types of twig and wood to create a textured and Earthy addition to your mantel this year!
Found Funky Junk Interiors
Paper Mittens Garland
You can cut out mittens and have your little ones decorate them!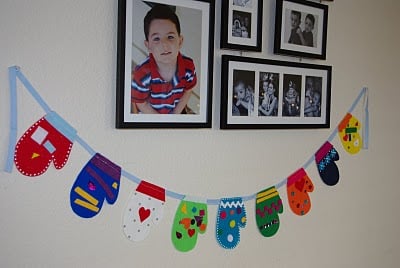 Found Happiness is Homemade
Ornament Garland
Write a message on the ornaments that you use to dress up a string of garland!
Found TWH
Pom Pom Garland
This soft and fuzzy garland makes a cozy addition to your room!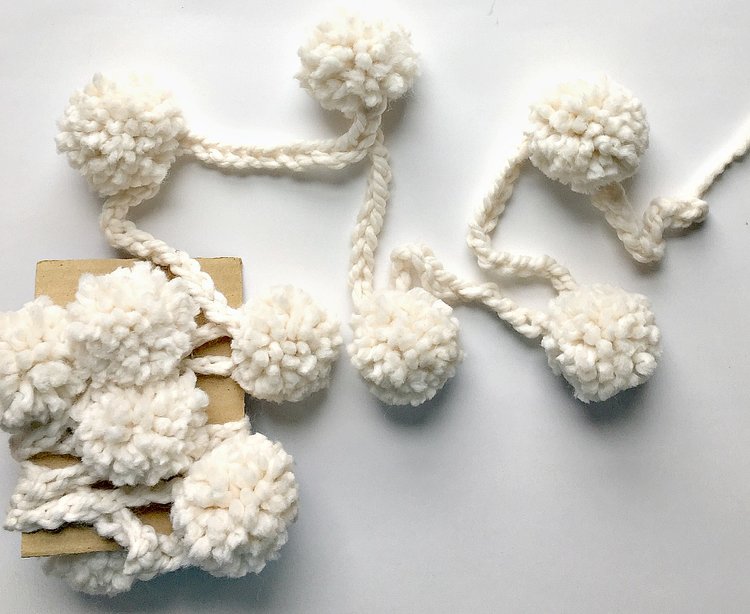 Found Melissa Voight
Nut Garland
Use mixed nuts to make a string of colors and textures!
Found Big City Little Joys
Stamped Burlap Garland
Burlap is rustic-looking with great texture. Plus it's cheap! Use it with a stamp to customize your holiday message!
Found Anyone Can Decorate
Bakers Twine
This is adorable!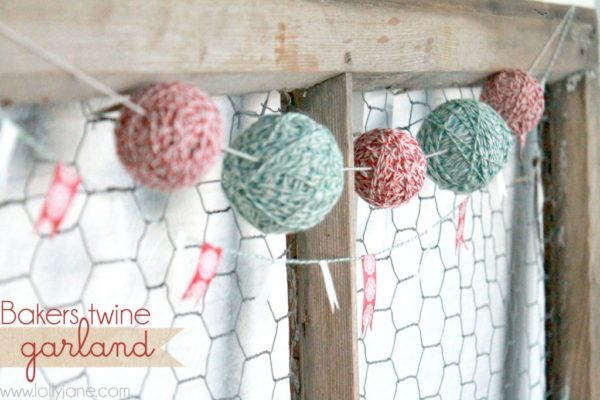 Found Lolly Jane
Popcorn Garland with Fruit Accents
Popcorn is always a seasonal favorite when it comes to making your own garland! You can even spruce it up with cranberries or other dried fruits in-between!
Found Premeditated Leftovers
Christmas Bead and Fabric Garland

This is a cute idea! Give it a try!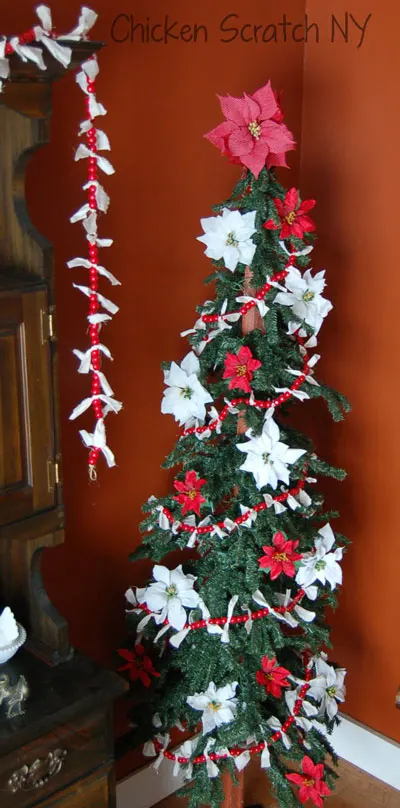 Found Kitchen Scratch NY
Canning Jar Ring Garland
Do you or someone in your family have an excess of empty jars? Try this!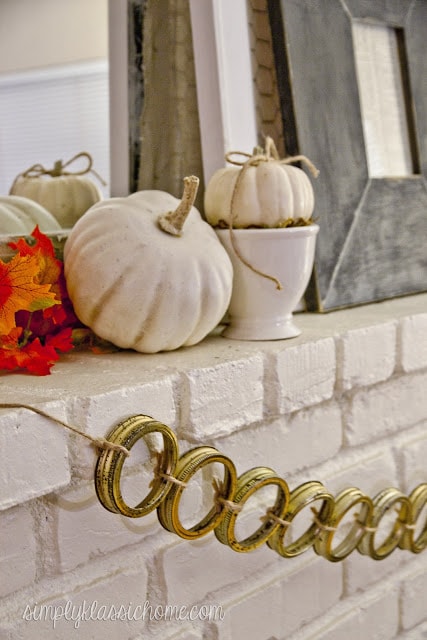 Found Yellow Bliss Road
You May Also Enjoy…
39 Show Stopping Sides to Make for Your Holiday Dinner
33 Holly Jolly Holiday Costumes You Can Make Yourself