Hello, DIYers!
Putting up our beloved Christmas decorations is supposed to be one of the best experiences of the year! However, it can also be very tedious! You might experience lights that don't work, garland that's tangled, a broken family ornament, or an artificial tree branch that somehow got tucked away into the Easter bin. But it doesn't have to be that way! By taking some time to get organized with your storage after the holidays this year, next holiday season will be spent unpacking and sipping cocoa while your favorite Christmas tunes play in the background. Just as it should be!
This list includes brilliant and practical hacks that will help you store your Christmas decorations with ease this year! There's even suggestions on what you can do to get the best use out of your real Christmas tree!
Happy holidays and happy crafting, everyone!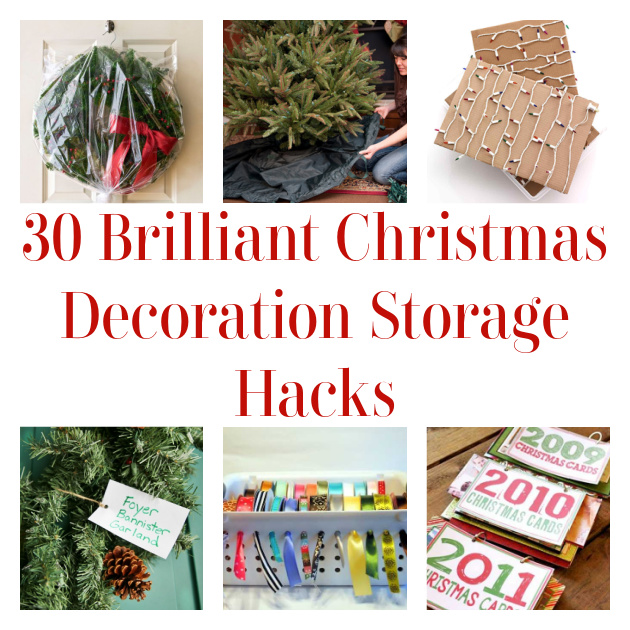 Safe Wreath Storage
Wreaths are a beloved decoration and you may have invested time and money in yours! To keep it safe, consider hooking it up to a hanger and covering with a garment bag. This gives you several storage options!

Found Good Housekeeping
Christmas Light Storage
Christmas lights are a difficult project even without considering the hours of untangling! Save yourself some time by cutting up your Amazon boxes and wrapping your Christmas lights before putting them away this year. Your future self will thank you! Bonus points if you cut out notches for extra grip!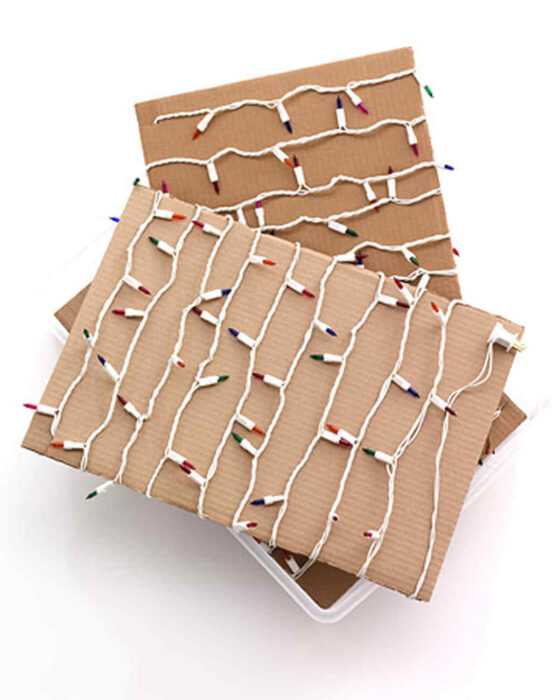 Found Martha Stewart
Group Like Items
You can use clear totes and organize by like items to always know where your things are!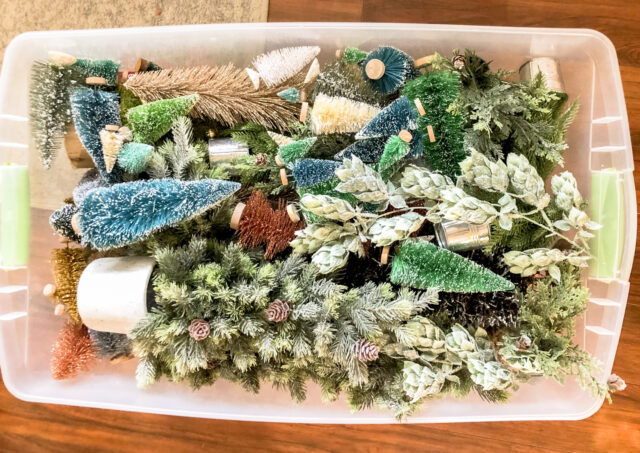 Found Grace in My Space
Wrapping Paper in a Garment Bag
This great hack will help keep your wrapping paper decluttered and safe from unraveling! Just be mindful not to crush it in storage!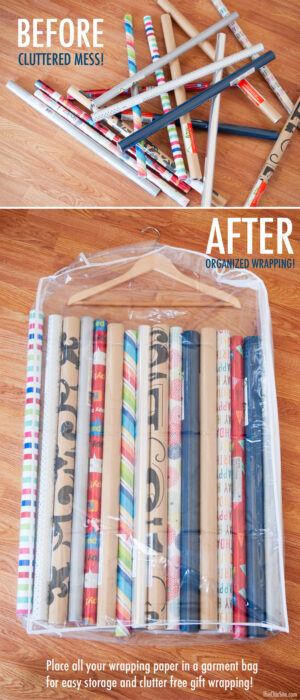 Found Rachel Hollis
Properly Storing Artificial Christmas Tree
Storing an artificial Christmas tree can be a pain! Fortunately this great DIY takes it step by step to keep it easy and safe for your beloved tree!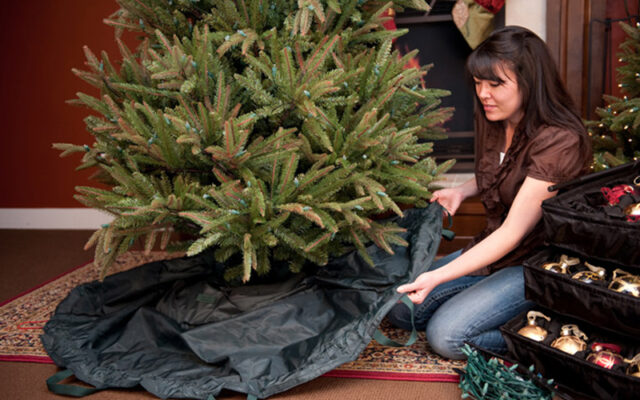 Found Hayneedle
Storing Giftbags with Organizers
Giftbags get pricey and it's best to save them when you can! You can keep them organized through these file folders for any occasion! This storage system is perfect for a shelf!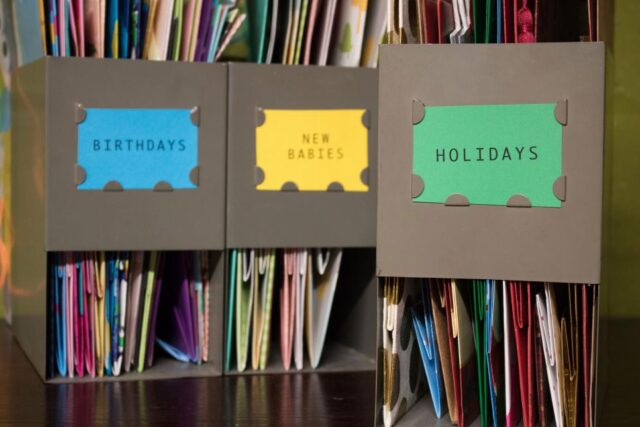 Found HGTV
Labeling Garland
If you have garland in different areas of your home, all cut to different lengths, it can get frustrating to figure out which goes where. The solution is simple! Take the time to label it before packaging it away and save yourself the headache in the future!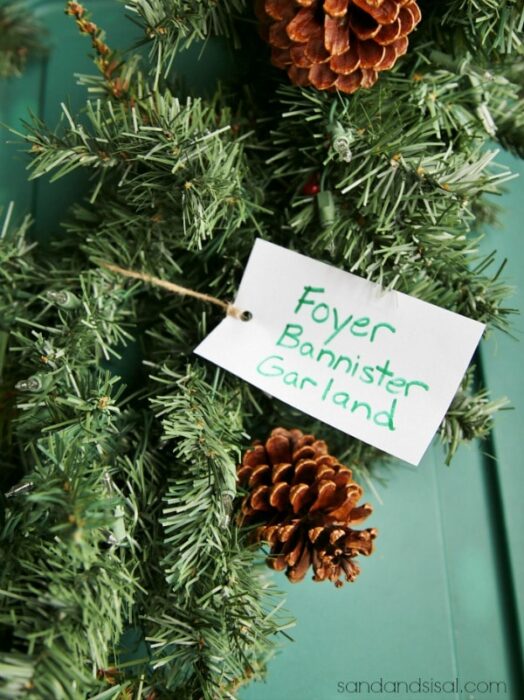 Found Sand and Sisal
Clothing Rack
If you use many wreaths at Christmas (think every window) then you might consider investing in a clothing rack to help store them properly!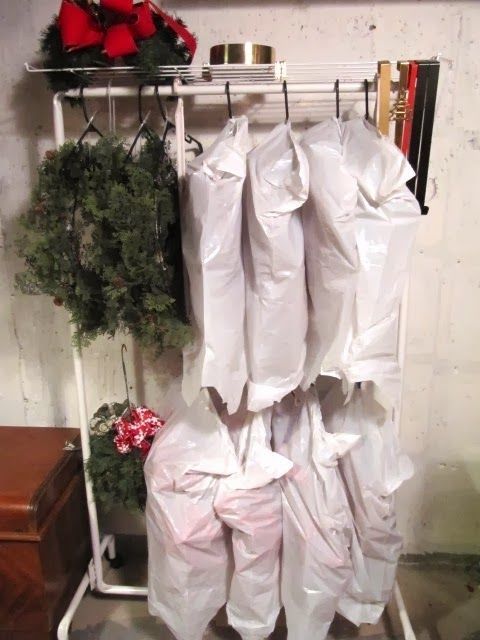 Found Good Housekeeping
Pipe Storage
You can use custom cut pipes to store pick garland and keep it safe year in and year out!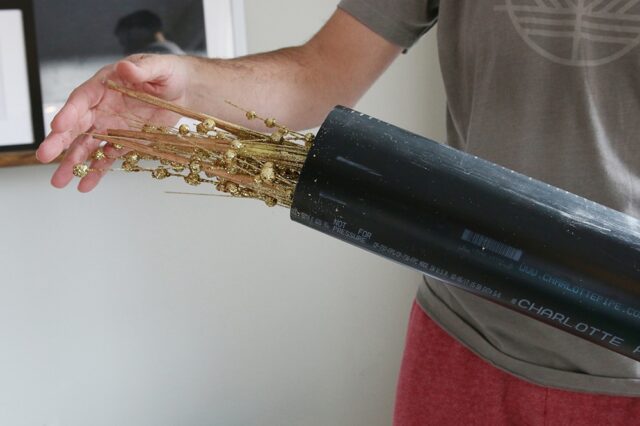 Found Chris Loves Julia
Egg Carton Ornament Storage
It is heartbreaking to unpack your Christmas ornamnets only to find that one of your most treasured has been broken. You can avoid that by saving your egg cartons from Christmas baking and placing your ornaments safely inside!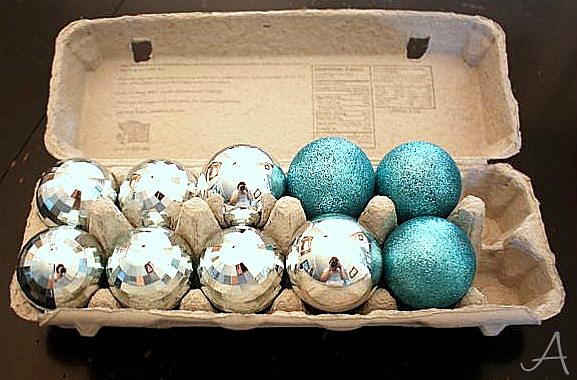 Found Ask Anna
Custom DIY Dividers
These dividers are DIY, so you can make them in any size you need! Use them for ornaments, Christmas village buildings, and more!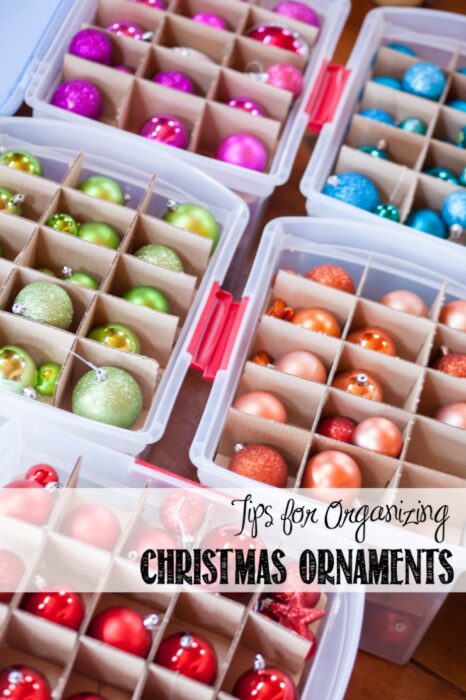 Found Creative Cain Cabin
Storing Extension Cords
Tis the season of extension cords! You can keep them organized by individually storing them in paper towel or toilet paper rolls! Make sure to label them with the size and location that each goes for extra ease next year!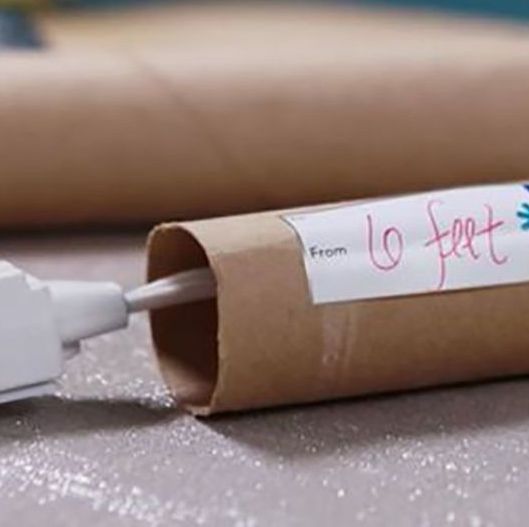 Found GHTV
No-Tangle Bead Garland
You can use a water bottle to safely store bead garland without getting it tangled! Pulling it out next year will be a breeze!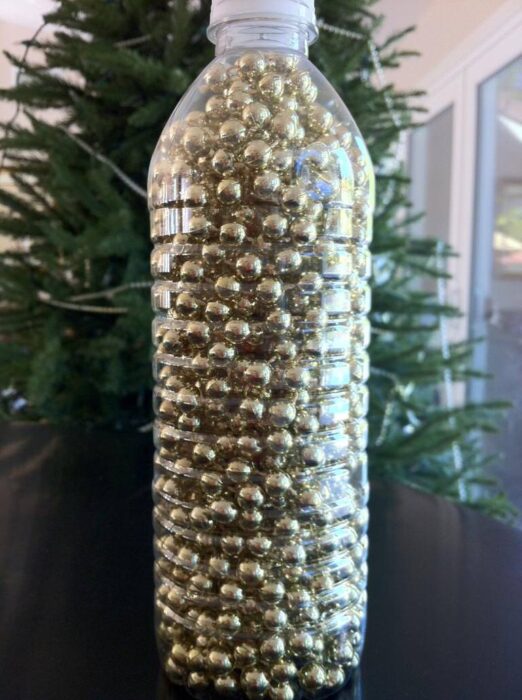 Found Tip Junkie
Saving Christmas Cards
Christmas cards are a cherished tradition and it seems a shame to throw them away each year! Why not make it a family project to make a Christmas card flip book for each year?!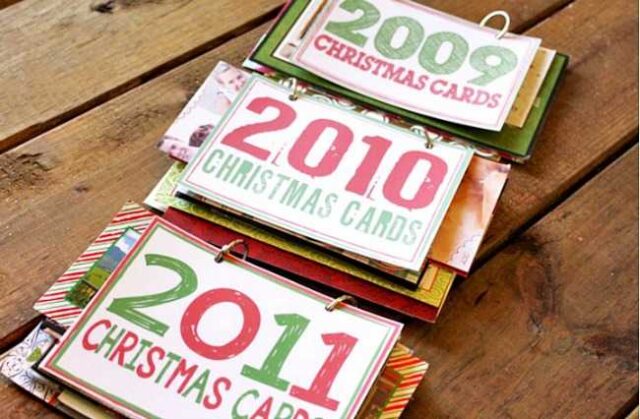 Found Oh Louise
Pine Needle Potpourri Upcycle
Unfortunately, you cannot save any real trees or pine décor that you used and store it away for next year. That doesn't mean that you should throw it in the trash! Try making this great home made potpourri to start!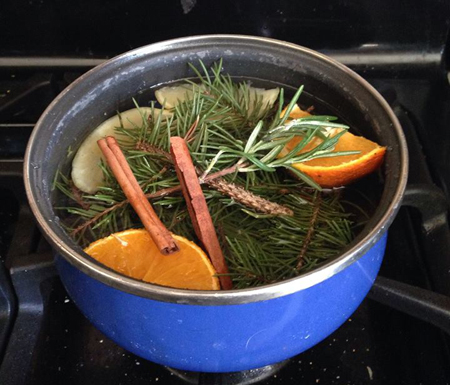 Found The Green Divas
Stockings to Store Flat Ornaments
Since you're tucking your stocking in storage anyway, you might as well put them to work! You can wrap up flat ornaments or other Christmas décor in the fabric of the stocking to keep it safe!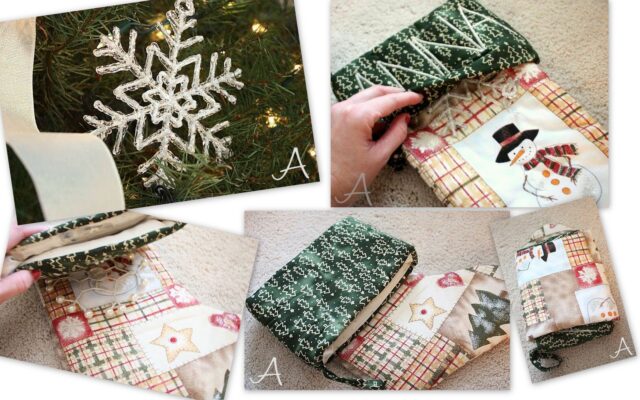 Found Ask Anna
Tinsel Organization
Tinsel is fabulous! But it can get tangled… You can wrap it around your hand and then tuck it neatly into an organized compartment for ease of use next year!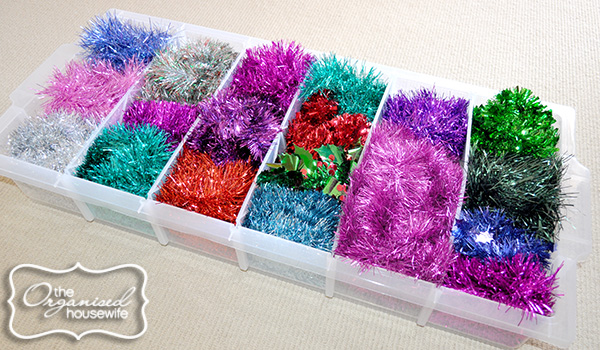 Found The Organised Housewife
Utilize Original Packaging
I know, I know. Original packaging tends to be bulky. But most foam inserts were custom made to be snug against your Christmas breakables! There's no safer way to store them!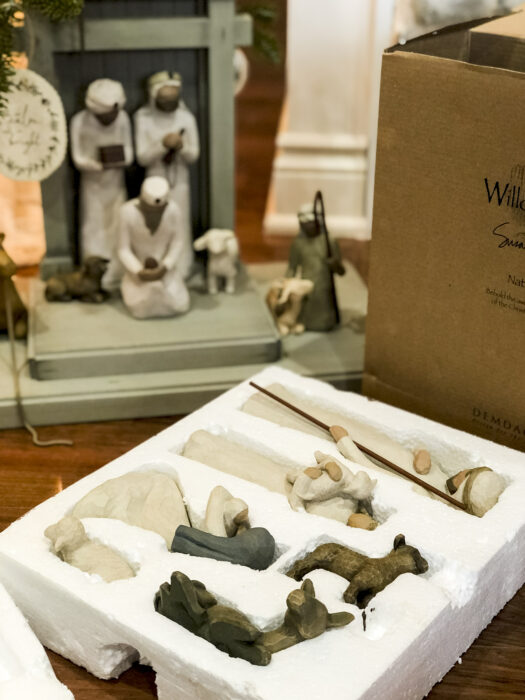 Found Grace in My Space
Storing Extra Christmas Light Bulbs
Sometimes your Christmas lights need a little bit of maintenance. Using a weekly pill box is a great way to keep them organized by color and size!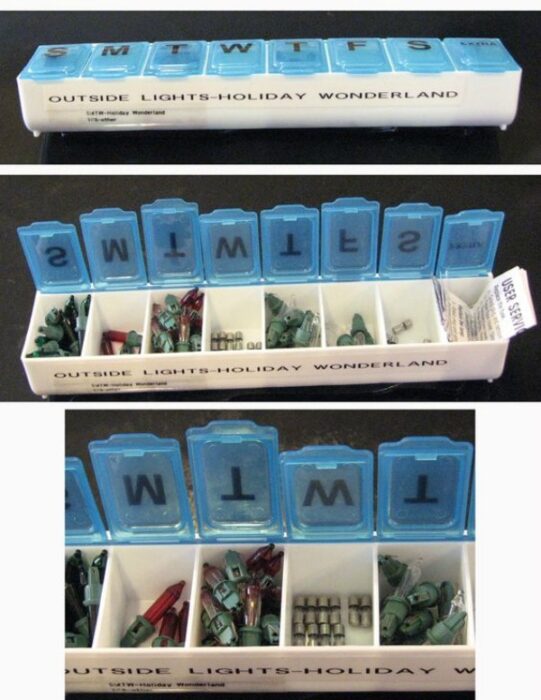 Found Pinterest
Hanging Extension Cords
You can use a scarf or laundry holder to wrap up your extension cords in one easy to find place! Think about taping a small label around them before putting them away for extra ease!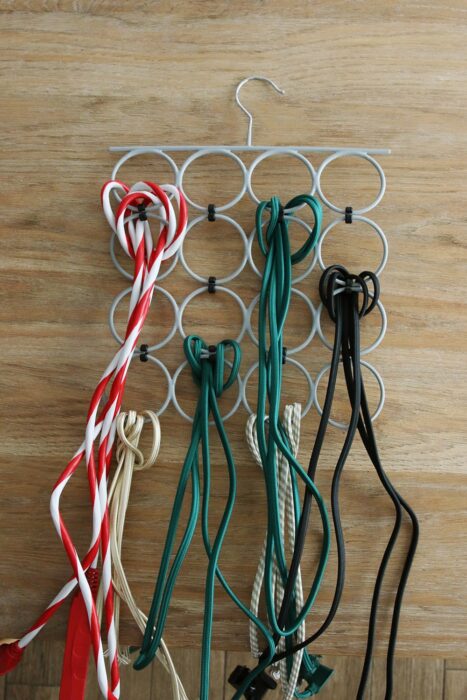 Found Chris Loves Julia
Storing Icicle Décor
You can use paper rolls to safely store your delicate, glass icicle ornaments safely! Simply wrap in a paper towel and insert!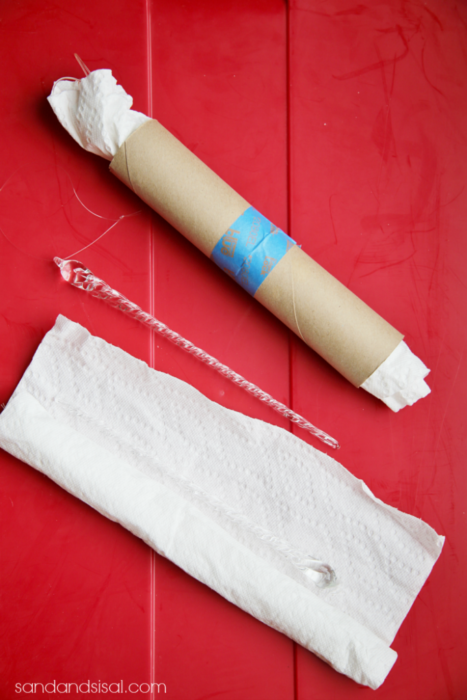 Found Sand and Sisal
Hanging Garland Storage Bag
Faux garland can be expensive! It is certainly not something you want to risk getting ruined in storage! Here is a great hack to help wrap it up and keep it safe! Don't forget to label it first!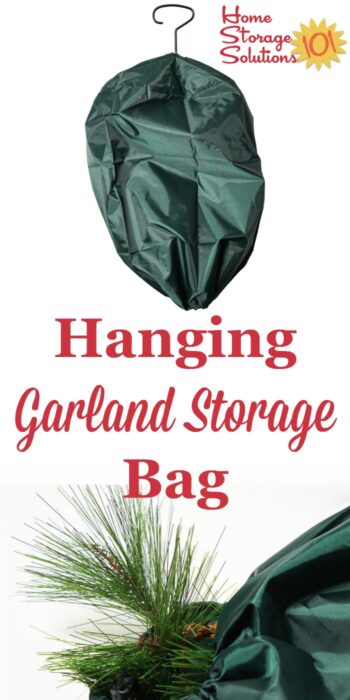 Found Home Storage Solutions 101
Christmas Ribbon Organization
Now is a great time to work on organizing your Christmas ribbons! This hack is perfect for organizing a large collection!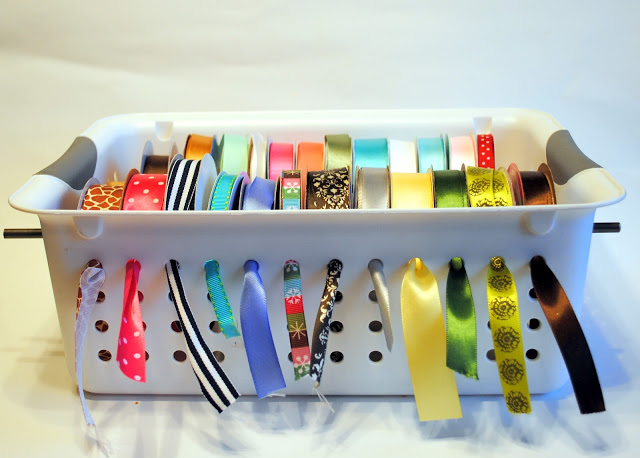 Found Spunky Junky
Replant Your Tree
Did you know that it is actually possible to replant your Christmas tree back into the environment?! Here is a DIY to show you how!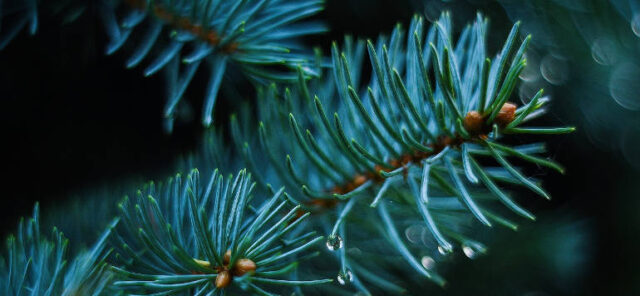 Found Fantastic Gardeners
Label Tree Layers
Labeling your tree layers is the perfect way to make make the process of putting your tree up next year a simple one!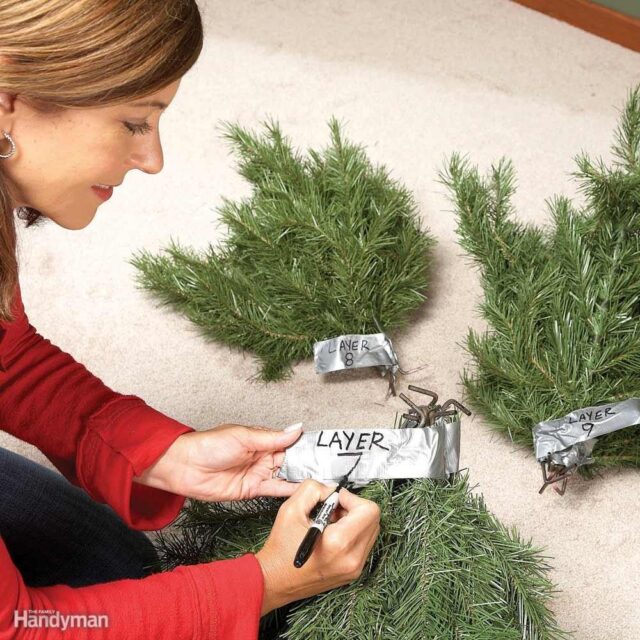 Found Family Handy Man
Organize in Drawers
Using clear drawers is a great way to organize your bulbs and other Christmas décor!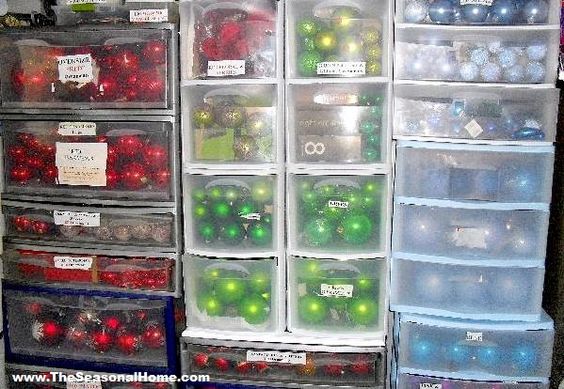 Found The Seasonal Home
Safely Storing Christmas Candles
You can use old or ripped hosiery to wrap around your Christmas candles to keep them safe from dust. Follow that up with tucking them in a box to keep them safe from scratching and denting. Remember to store them somewhere that will not heat them up enough to melt!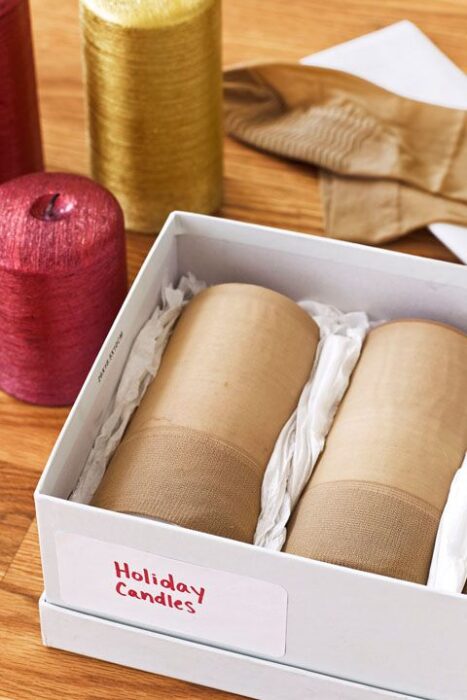 Found Good Housekeeping
Hang Ornaments
Hanging your ornaments in their natural state is a great way to keep them in great shape for the tree next year!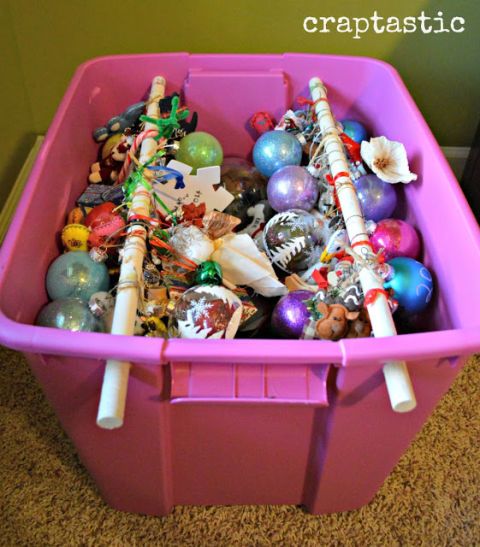 Found Craptastic
Recycle Your Real Tree
You can recycle your real Christmas tree into mulch or compost!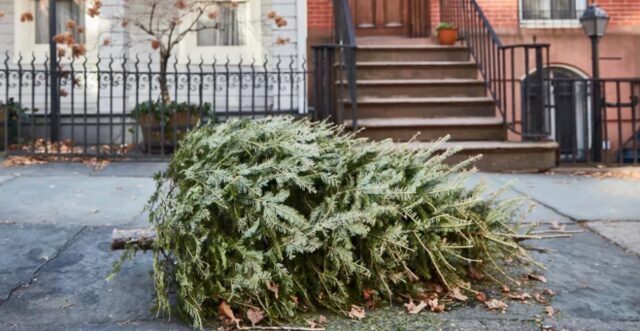 Found The Spruce
De-Clutter Christmas Décor
One of the best ways to stay organized is to de-clutter! If you're unsure how to get started, here is a great how-to!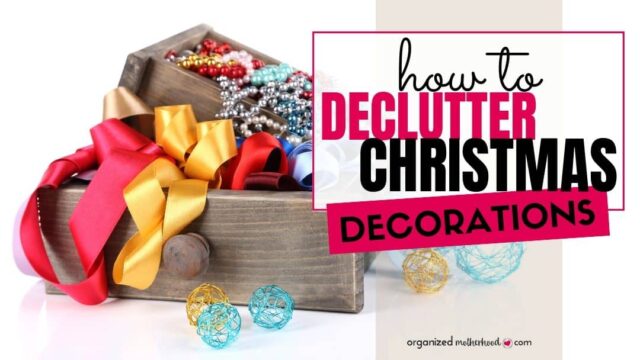 Found Organized Motherhood
You May Also Be Interested In….
37 Fun and Festive Christmas Crafts for Kids
33 Holly Jolly Christmas Décor Ideas
39 Amazing and Simple DIY Christmas Ornaments
40 Craft Room Design Ideas for Better Organization & Creativity