Now that the Christmas season is in full swing, not only are people thinking about how to find or make the perfect gift, but also how they can best present them under the Christmas Tree this year! Whether you love the idea of a classic bow or you're looking for something a little bit different this year, we've got you covered with 31 different and beautiful Christmas giftwrapping techniques that are sure to make your loved one's jaws drop!
With so many options to wrap your store bought or homemade gift, which one will you choose?!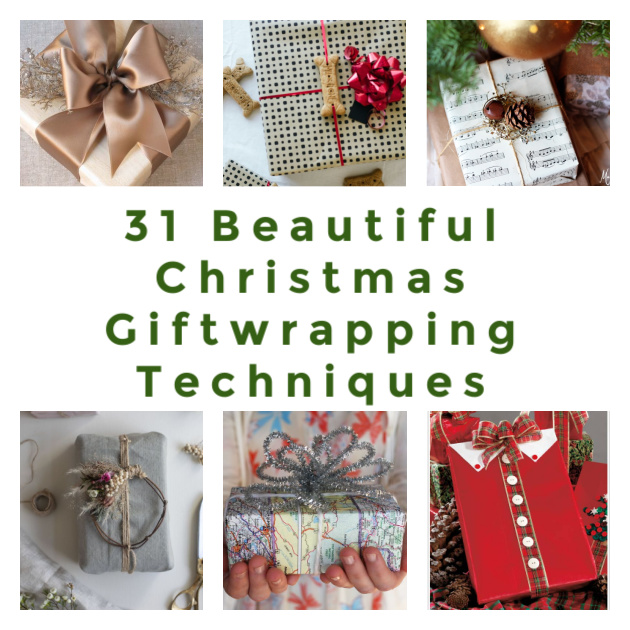 Scandinavian Inspired Gift Wrapping
this Scandinavian inspired gift wrapping is simple but gorgeous!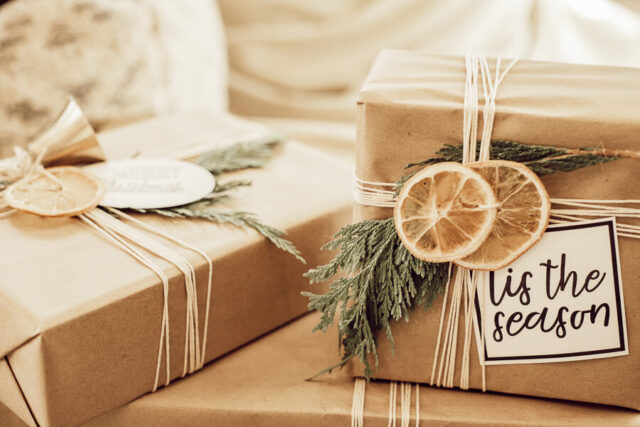 Found Twelve on Main
Ribbon Christmas Tree
You can deck the halls with this easy and inventive ribbon Christmas Tree!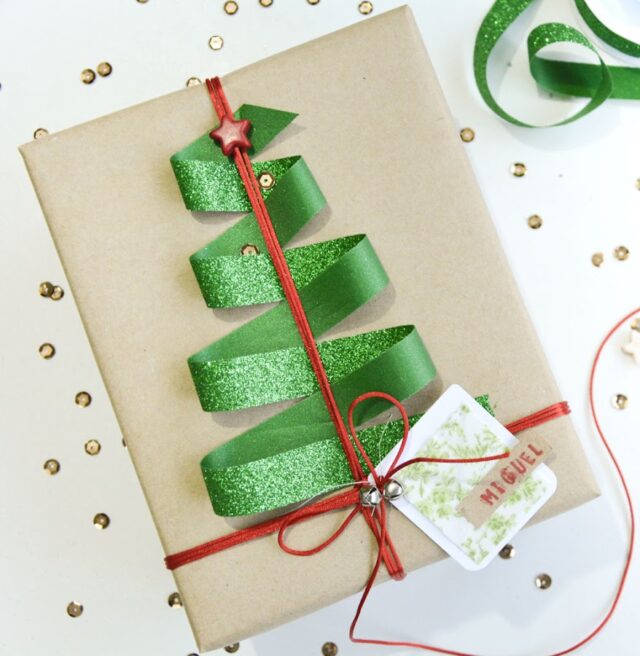 Found Facilisimo
Music Sheet Gift Wrapping
This is such an adorable idea! Add to the thoughtfulness by finding sheet music for a special carol, hymn, or song of your loved one!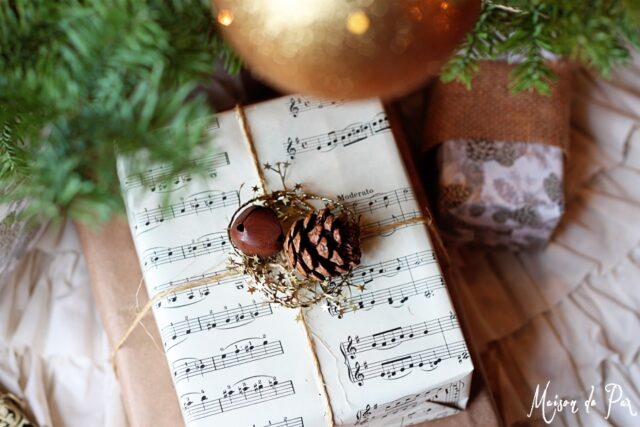 Found Maison De Pax
Cookie Cutters and Twine
Give this sweet bonus present of a cookie cutter with your gifts this year!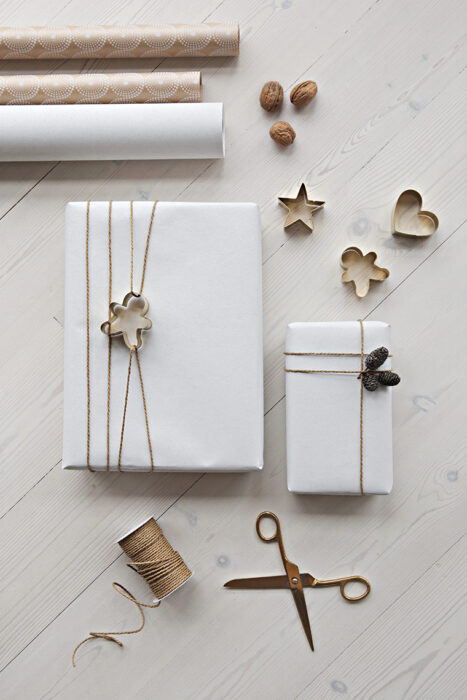 Found Stylizimo Blog
Yarn Decorated Gift Wrap
This is a lovely and cost effective option that allows you to get as creative as you want. The opportunities are endless!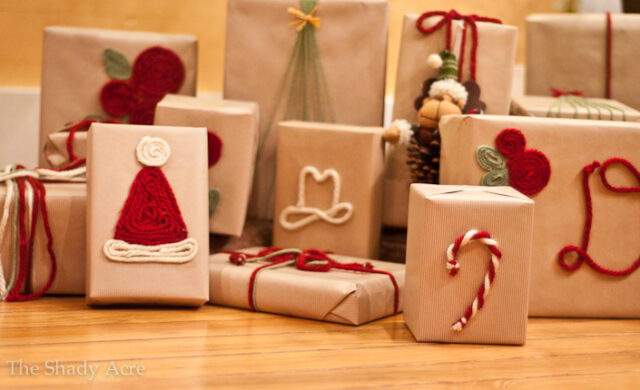 Found The Shady Acre
Woodland Mini Wreath
How gorgeous are these?! You can use them against traditional paper if you like, or use a beautiful fabric and eco-friendly backdrop!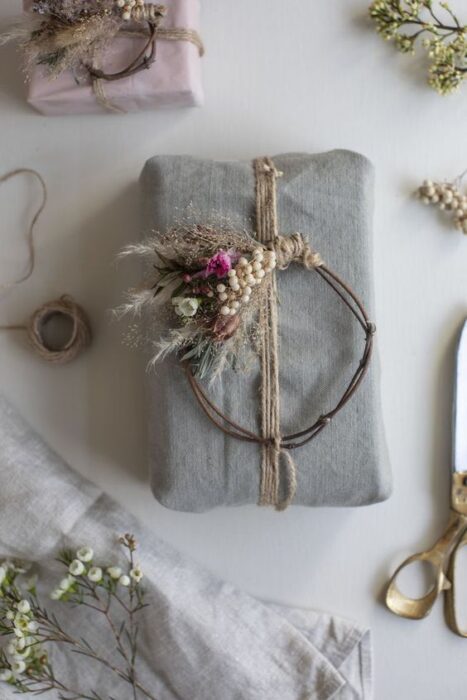 Found Paper Thin Moon
Chalkboard Paper Giftwrap
If you've got an artful hand, this chalkboard paper giftwrap is so fun! Why not give it a shot?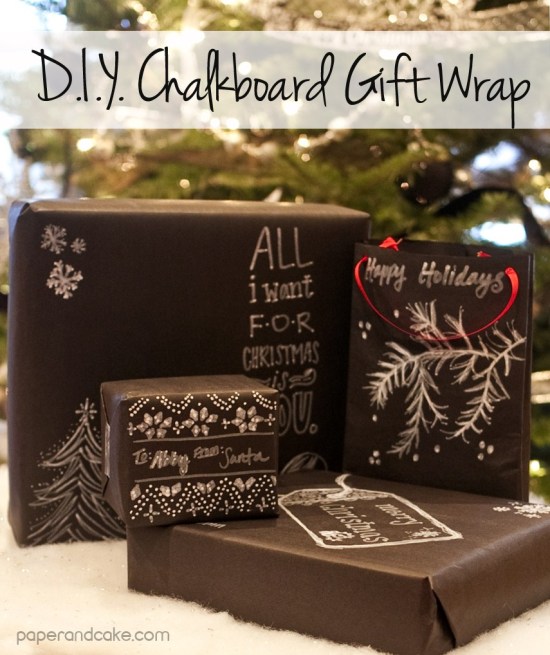 Found Paper and Cake
The Perfect Christmas Bow
Do you appreciate the classic, movie presents where the bow falls apart with one glorious pull? This DIY shows you how to achieve it!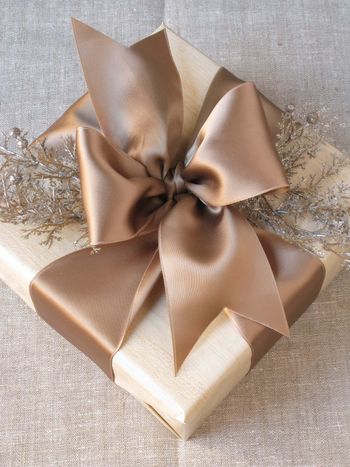 Found Eddie Ross
Gingerbread Christmas Tags
This giftwrapping idea doubles as adorable and delicious!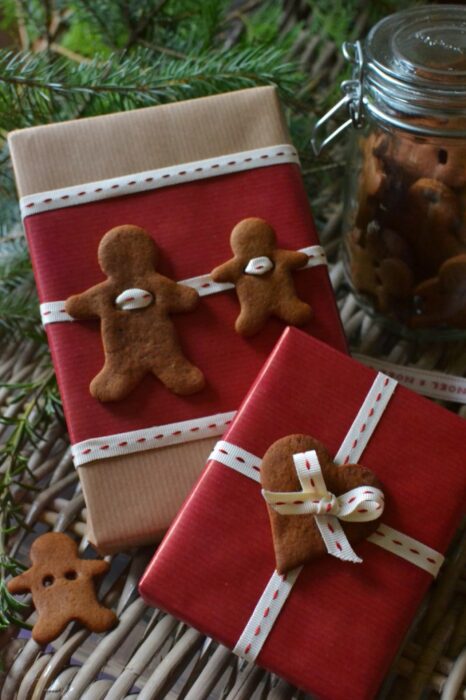 Found Decorators Notebook
Interactive Giftwrap for Kids
Looking for a way to keep the kids from ripping the presents apart first thing?! This is a great way to go about it!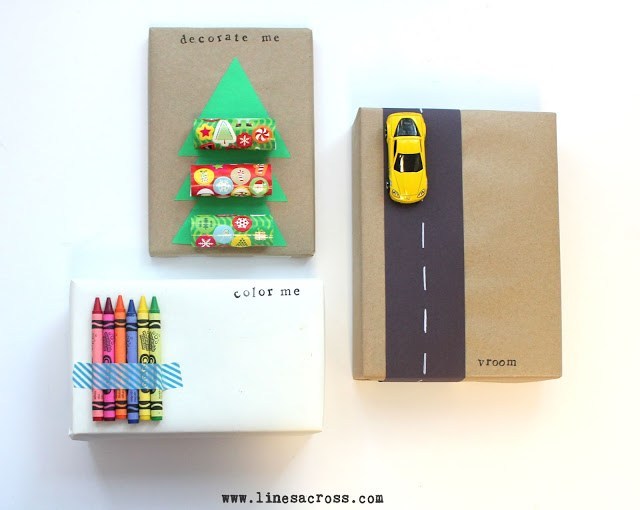 Found Lines Across
Homemade Christmas Treat Bags
Upcycle and old sweater with this cute and simple DIY. All you have to do is some cutting and hemming!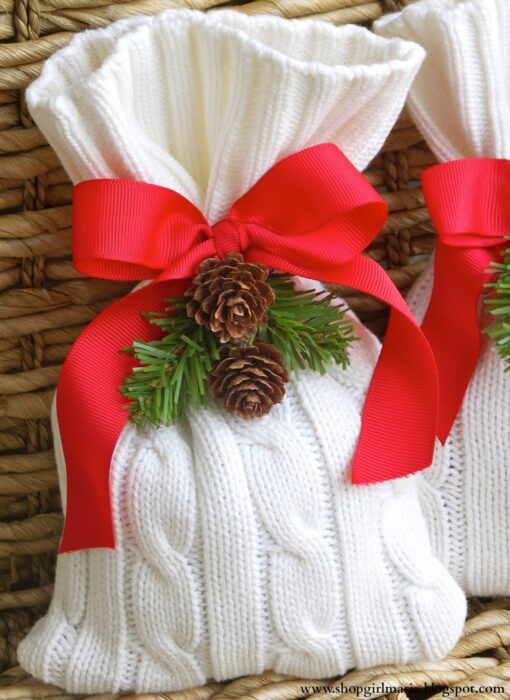 Found A Homemade Living
Mini Wreath Tags
Add to your gifts with this unique and simple mini wreath nametag!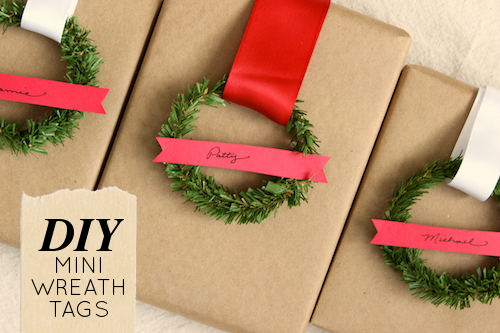 Found Design Sponge
Newspaper and Candle
How beautiful is this simple and eco-friendly newspaper wrapping paper. It's already pre-cut, eco-friendly, and adds a cute vintage feel! The dried fruit and candle is the perfect touch!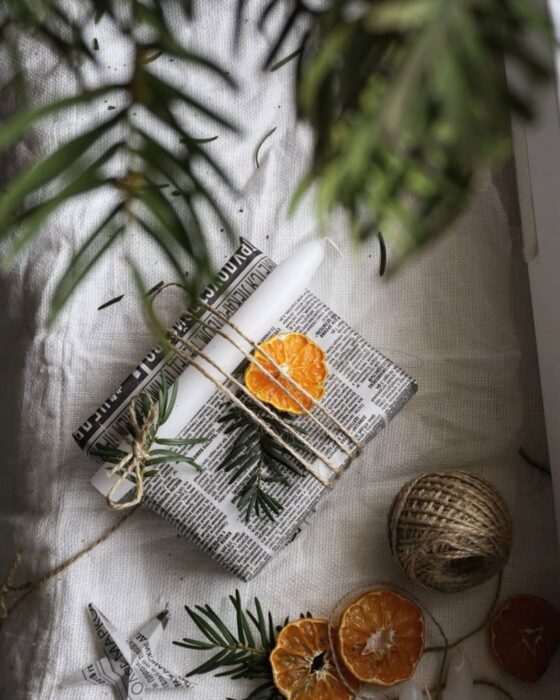 Found Nalexafana
Eco-Friendly Textile Wrapping
Try this great, green method for gift wrapping!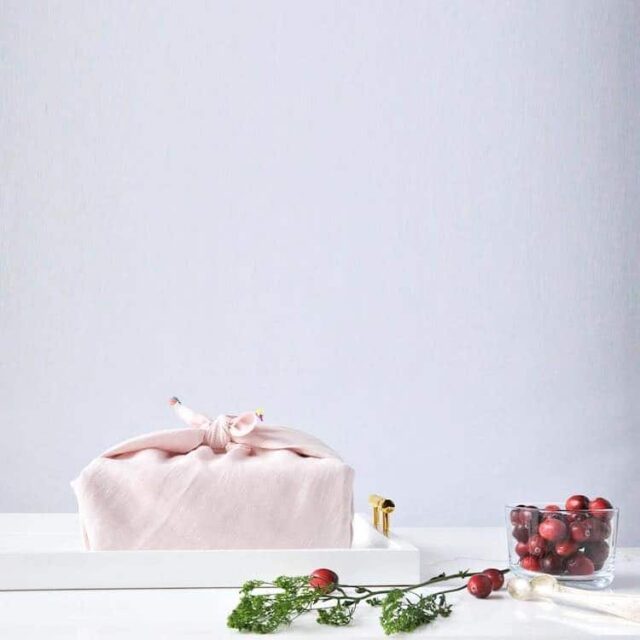 Found My Modern Met
Wearable Accent Decorations
This is such a great idea! When gifting an outfit, you can incorporate part of the ensemble into the wrapping! There are 3 different examples in this DIY!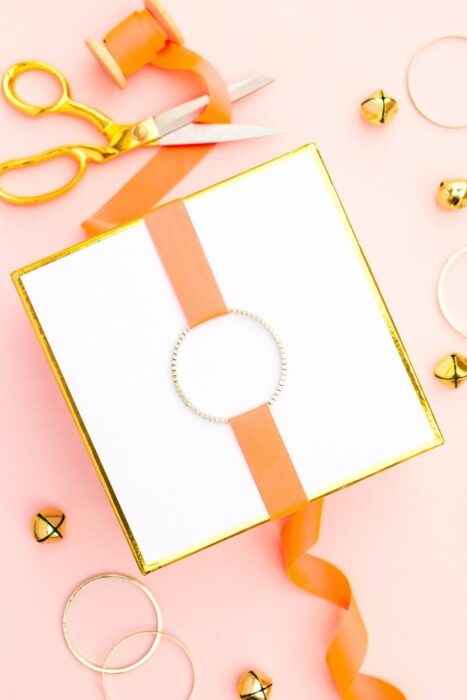 Found Sarah Hearts
Paper Snowflake Giftwrap
Who doesn't love making paper snowflakes?! So why not add them to your gift wrapping for a little something extra?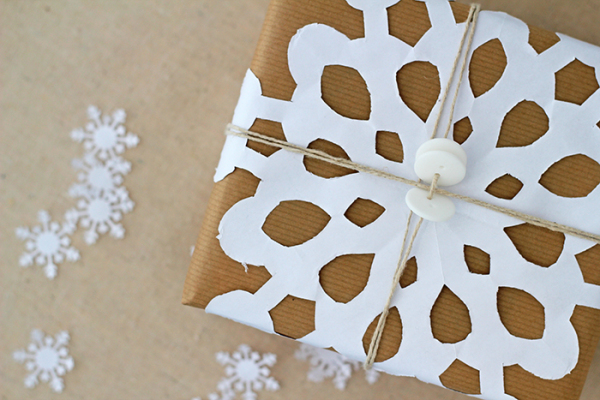 Found Splash of Something
Black and Gold
This is a simple and easy to customize DIY!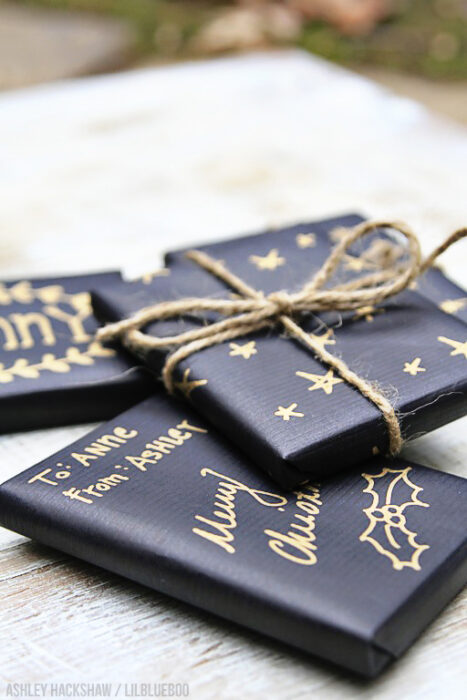 Found Lil Blue Boo
Christmas Light Pom-poms
How cute is this?!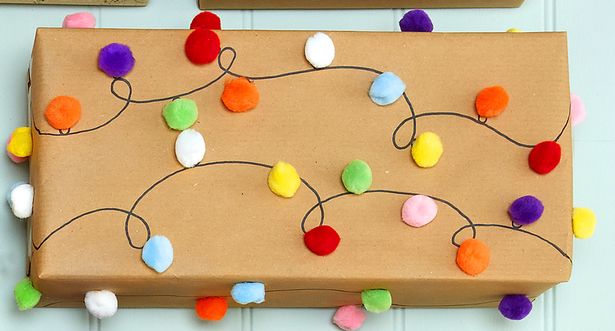 Found Mirror
Glitter and Glam Giftwrap
here are 3 different options of glittering up your giftwrapping approach with a DIY for each!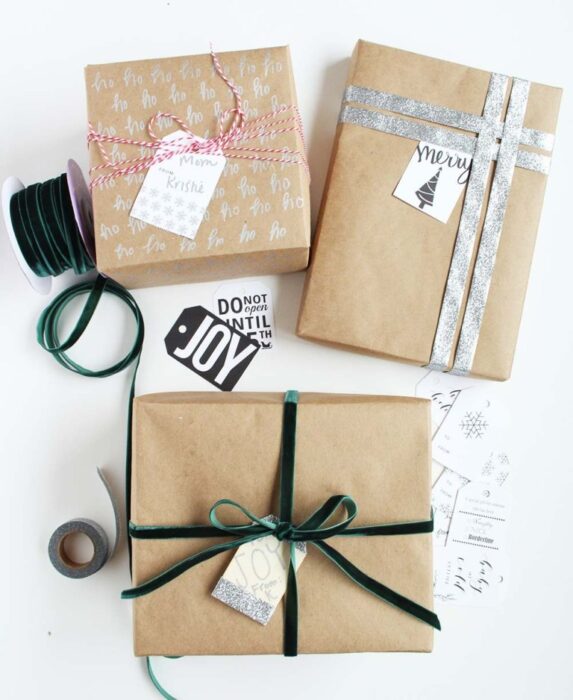 Found Gold Standard Giftwrap
Watercolor Giftwrap
If you're particularly artistic or giving the gift of art or art supplies, consider this lovely watercolor gift wrap as the icing on the cake!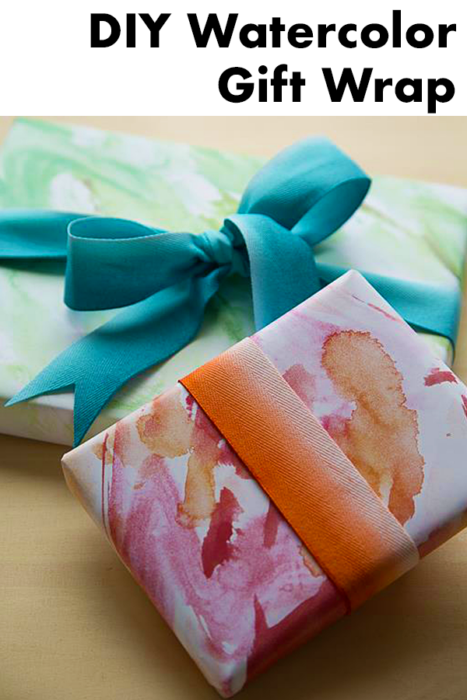 Found Sweet Paul
Snowy Christmas Tree Decoration
This is a beautiful DIY that takes only minutes!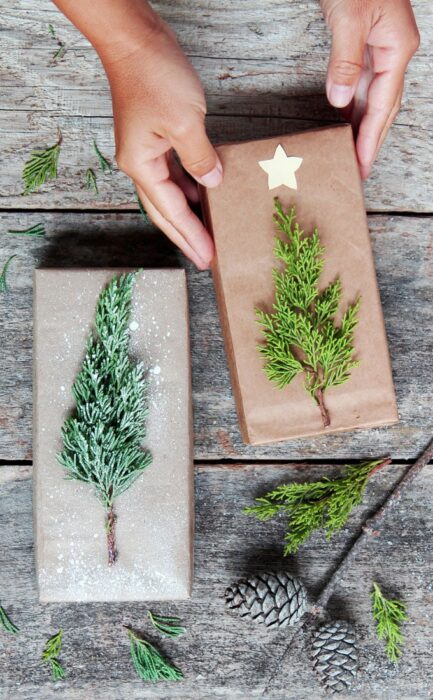 Found A Piece of Rainbow
Dog Bone Wrapping
If you're giving a gift for a pet or a pet-lover, this could be just the ticket!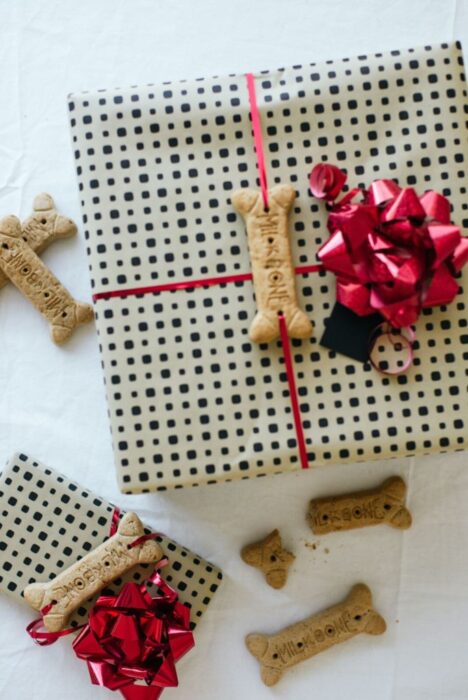 Found Let's Mingle
Washi Tape Giftbags
Let's face it… sometimes a bag is just easier! But that doesn't mean you can't still give it your own creative touch!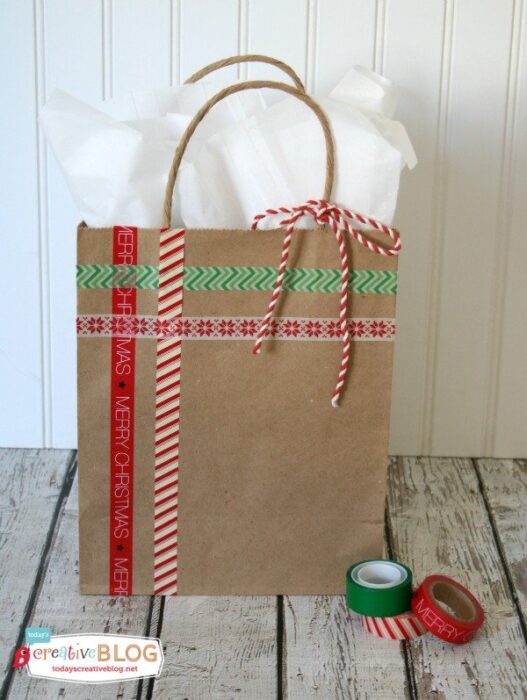 Found Todays Creative Life
Lace Wrapping
A jewel-toned paper with a second layer of lace is a unique and wonderful way to make someone feel special.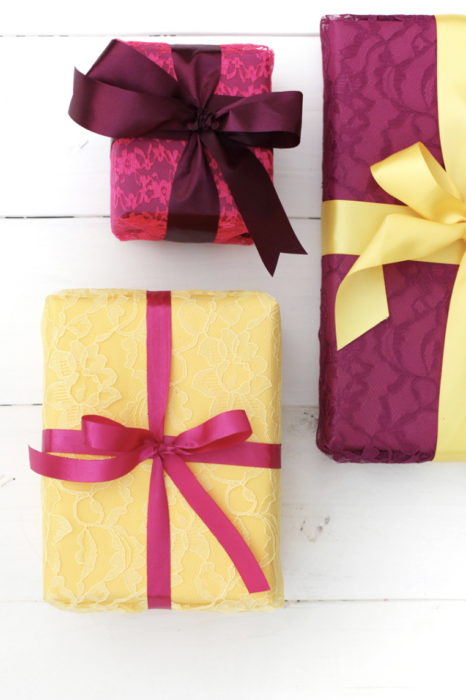 Found A Beautiful Mess
Beaded Christmas Gift Toppers
Have a family-friendly craft day and then wrap presents with them?! Seems like a double win to me!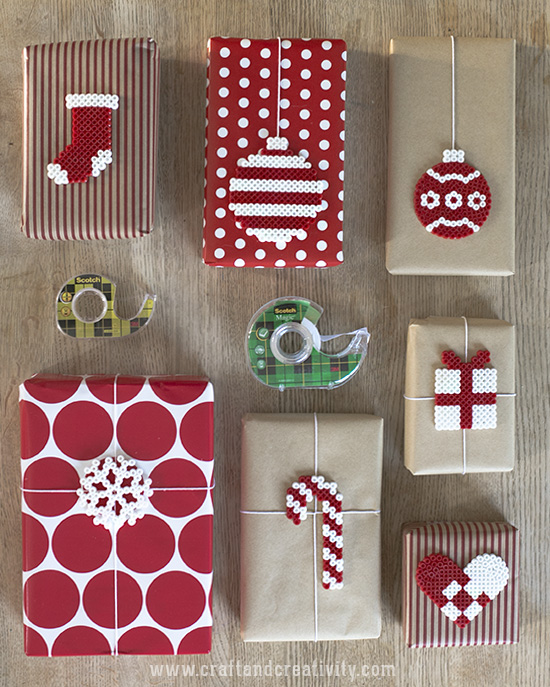 Found Craft and Creativity
Tea Bag Fold Gift tag
Need a thoughtful and custom gift tag? Why not give this one a try! People will be stunned to learn that it's homemade with love!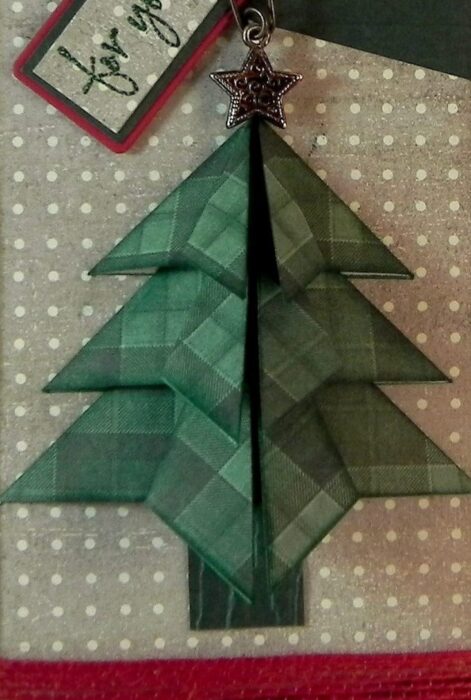 Found I Played with Paper Today
Christmas Shirt Packaging
The perfect wrapping for a box full of cozy, new clothes!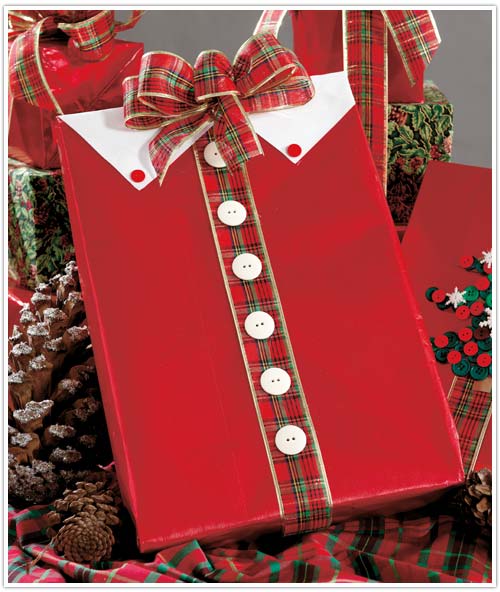 Found Ballard Designs
Tinsel Tassel Giftwrap
Have some old tinsel that might not be up for another year on the tree? You can give it new life with this great DIY!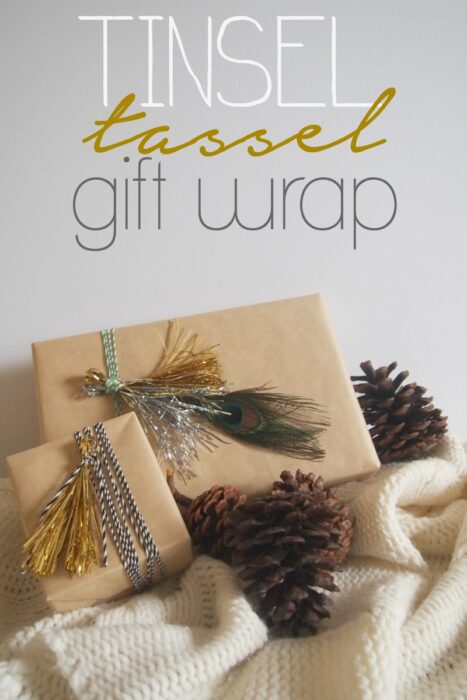 Found Decoist
Rudolph Wrapping Paper
How cute is this Rudolph DIY?! Give it a try!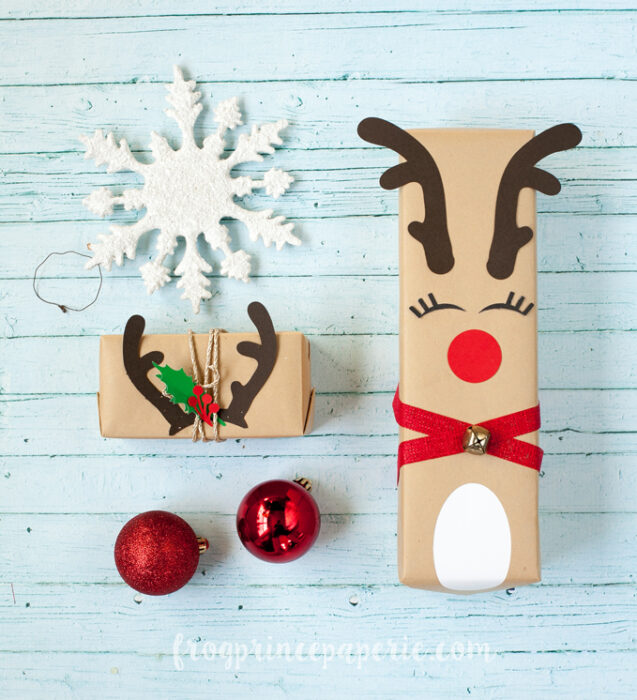 Found Frog Prince Paperie
Fabric Spray-Paint Wine Bags
If you're giving the gift of wine, you can customize a truly wonderful bag to go along with it!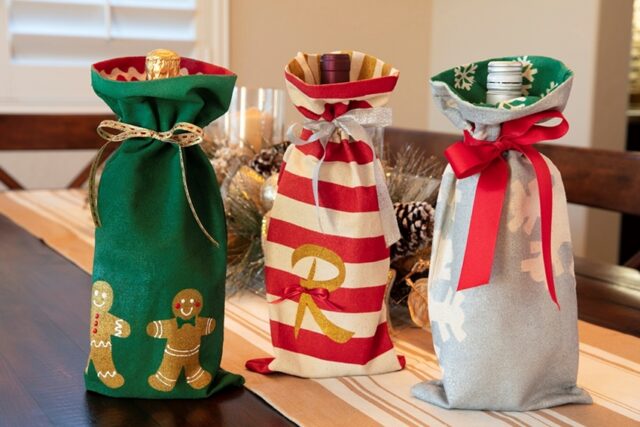 Found Tulip Color
Map Wrapping Paper
Is someone you love a traveler? Try wrapping their gift in a map to add a thoughtful touch!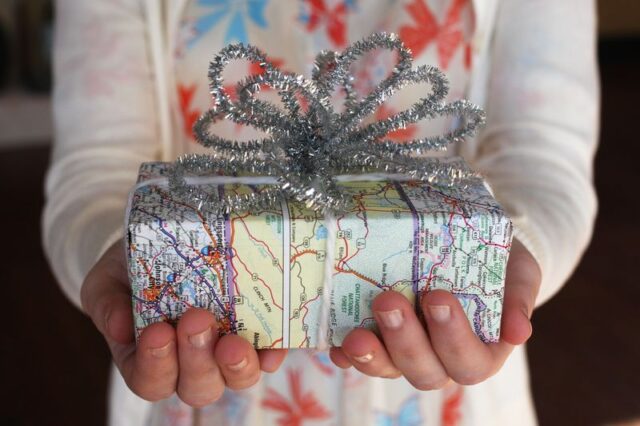 Found A Beautiful Mess