Hello, DIYers!
Now that Thanksgiving is officially over, it's time to get into the Christmas (or other seasonal holiday) spirit! Forget an ugly Christmas sweater… Show off your holiday cheer by dressing up in one of these festive costumes that you can make yourself! Is it over the top? No such thing!
Happy crafting!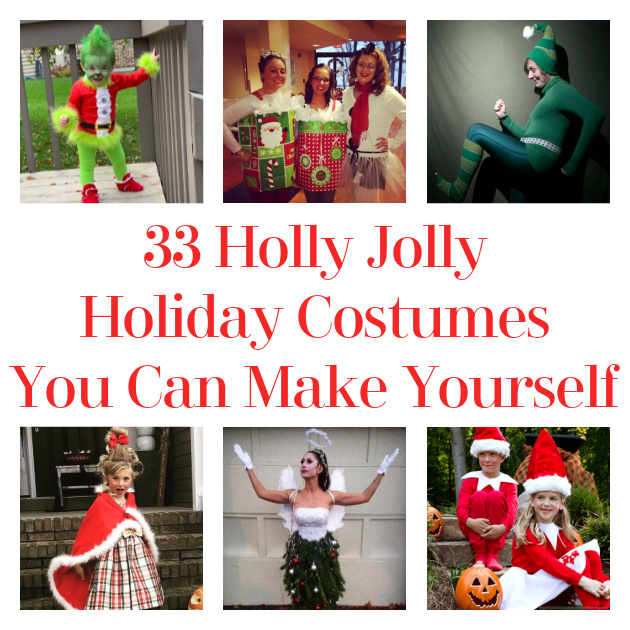 ...
Angel on Top of the Tree
This is so creative! The artificial tree skirt is brilliant!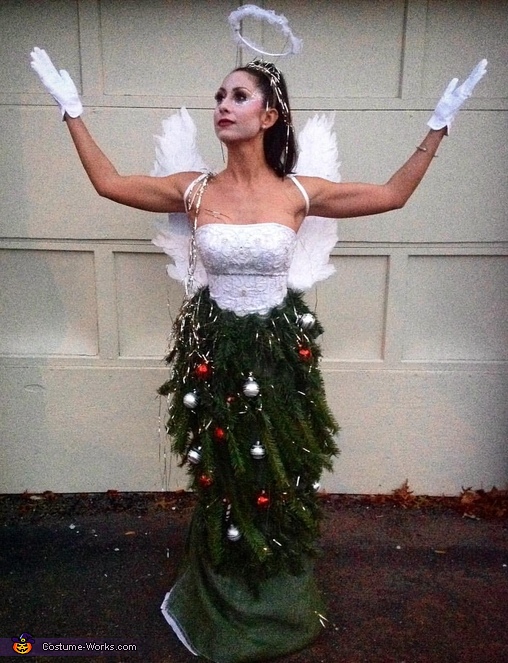 Found Costume Works
Stocking and Elf Costume Christmas Sweater Conversion
Get ready and head out to your next holiday party in this snazzy get up!
Found Instructables
Kid Grinch
Is your little one a little bit unruly sometimes? Dress them up as the kid grinch!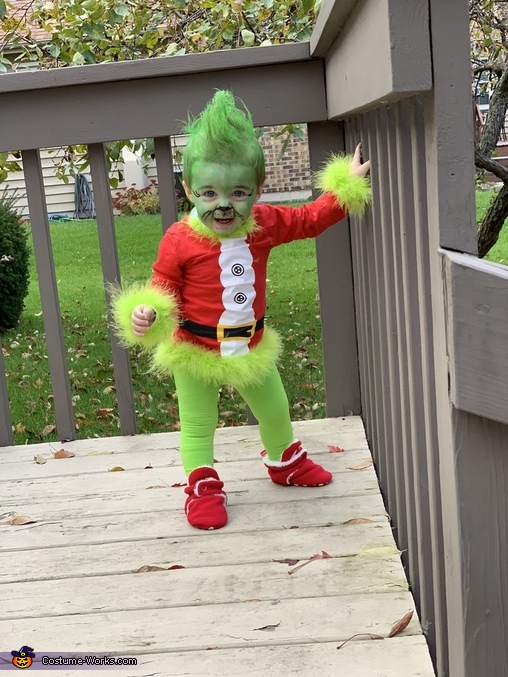 Found Costume Works
Holiday Gift Bags
You're the true gift that everyone needs… let them know!
Found Pinterest
Christmas Bow Skirt
This is so cute! She took the idea of the ugly, over-the-top Christmas sweater and turned it into a skirt! She got all of the supplies at her local Target!
Found Something Delightful Blog
DIY Elf on the Shelf Costume
Show off your mischievous side with this cute DIY costume!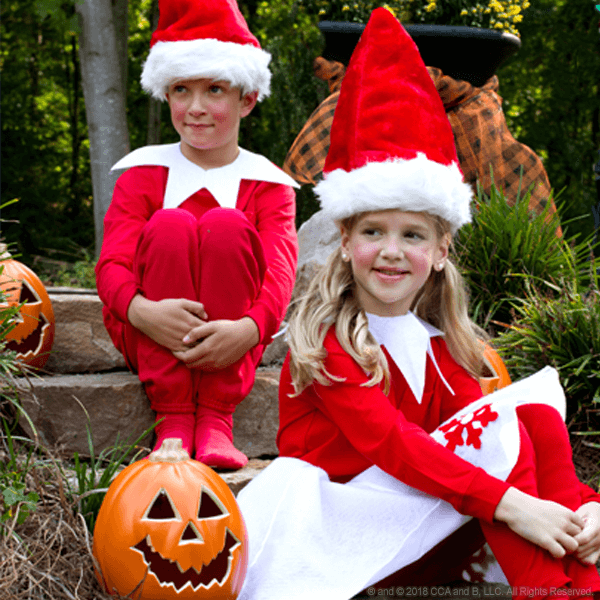 Found Elf on the Shelf
Christmas Tree Costume
This is a cute and easy pattern for a Christmas tree costume!
Found Maskerix
Elf Hat with Ears
Have a knack for sewing? Try this!
Found Linda's Art Quilts
Christmas Lights
It's always better when they work together! This is perfect for a coworker theme at a holiday party!
Found Pinterest
Santa and Elf LED Hats
Light up the party with these!
Found Instructables
Santa Dress Costume
Santa or Mrs. Clause… whichever way you want to look at it!
Found Pinterest
Elf Felt Shoe Covers
Elf shoes! How cute!!
Found Camp Clem
DIY Gingerbread Man
How adorable is this?!
Found Her Party Pants
Christmas Gift Costume
The best gifts are the ones that you already have!
Found Mommy Peach
Snow Man or Snow Woman
Isn't this costume "cool"?!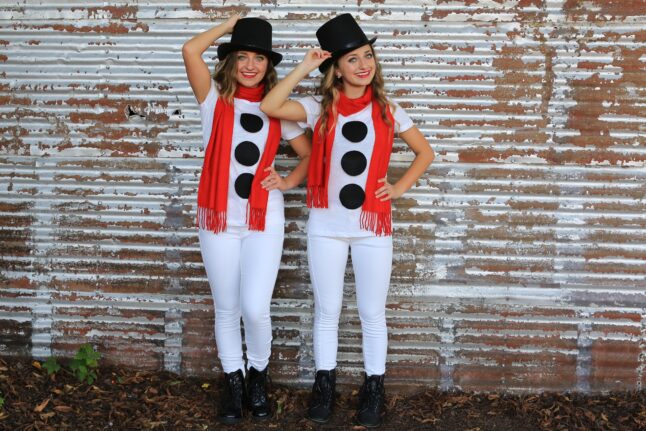 Found Cute Girl Hairstyles
Reindeer Costume
The arms make the costume for me!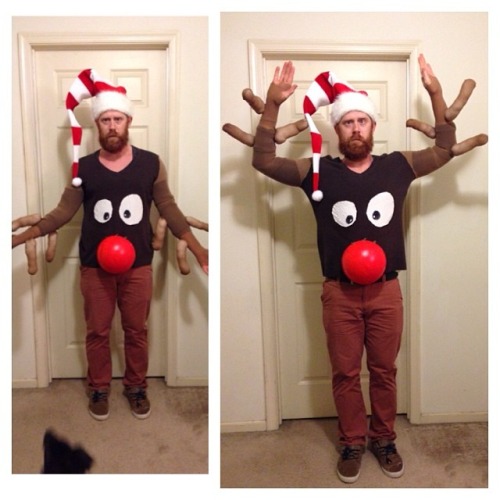 Found Really Awesome Costumes
Elf Hats
Make your own simple elf hats with this great tutorial!
Found So Sew Easy
Candy Cane and Christmas Tree Costume
These costumes are so cute! Perfect for a holiday parade!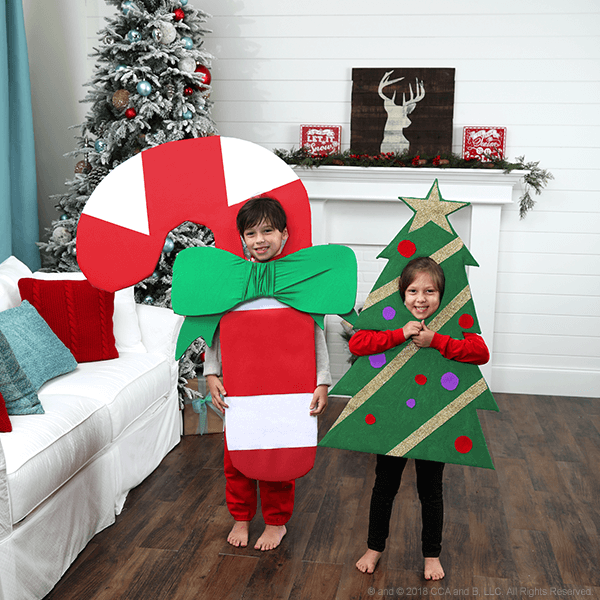 Found Elf on the Shelf
Grinch Makeup
Learn how to do this seriously impressive Grinch make up for your costume party!
Found Party Delights
Christmas Tree with Gifts
This is so creative and would be easy to replicate in any shape and size! Any green dress can be decorated and the presents on the legs is a fantastic touch!
Found Pinterest
DIY Reindeer Antler Headbands
Make your own reindeer antlers for the whole family!
Found Pink Stripey Socks
Snowflake Costume
How adorable is this?!
Found Tara Menges
Gingerbread Man Costume
This is hilarious!
Found Clever Housewife
Snowman Tutu Dress
How adorable is this?! The little hat is the cherry on the cake!
Found Leafy Tree Tops
Elf Tutu Dress
Isn't this adorable?!
Found YouTube
Reindeer Costume Diy
This is the perfect costume for your little one!
Found RueRea
Christmas Angel
This is perfect for a Christmas play!
Found Love To Know
Glamorous Snowflake
This stone cold look is absolutely gorgeous!
Found Maskerix
DIY Felt Mistletoe Headband
Single and going to a Christmas party? Here's a surefire way to get a kiss!
Found American Felt and Craft
Cindy Lou Who
Adorable!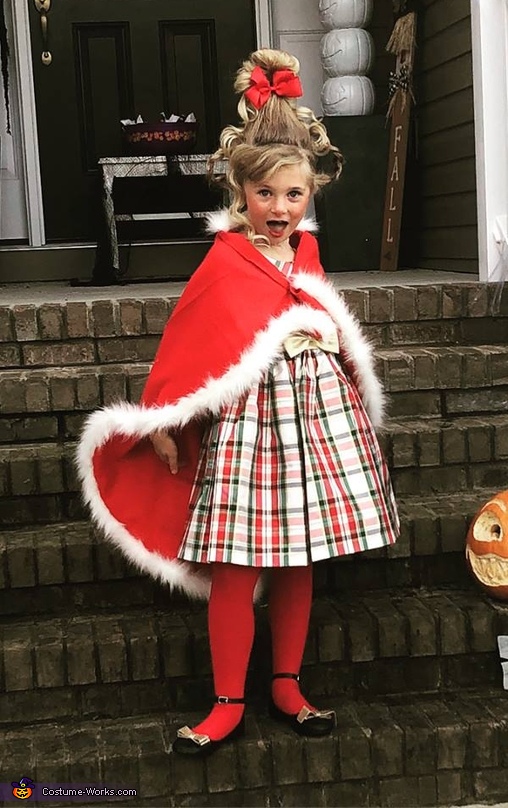 Found Costume Works
Light Up Christmas Tree Costume
If you're going to show up, light up the room!
Found Instructables
Ginger Bread Lady
This is adorable!
Found Kimberly Elizabeth
You May Also Enjoy…