Hello, DIYers!
If you're getting to work putting up your Christmas lights for the holiday season, you're not alone! You may find at the end of it that you are left with a couple extra strands of lights, especially if you've upgraded to new LEDs in the last couple of years. We've come up with a few fun ways that you can use your extra strands of lights to decorate your home for the holidays for a little bit of extra seasonal cheer or use them around the house all year long. Give them a try!
Happy decorating!
...
Lighted Christmas Canvas
Use a small strand of Christmas lights to add a warm glow to some DIY Christmas art!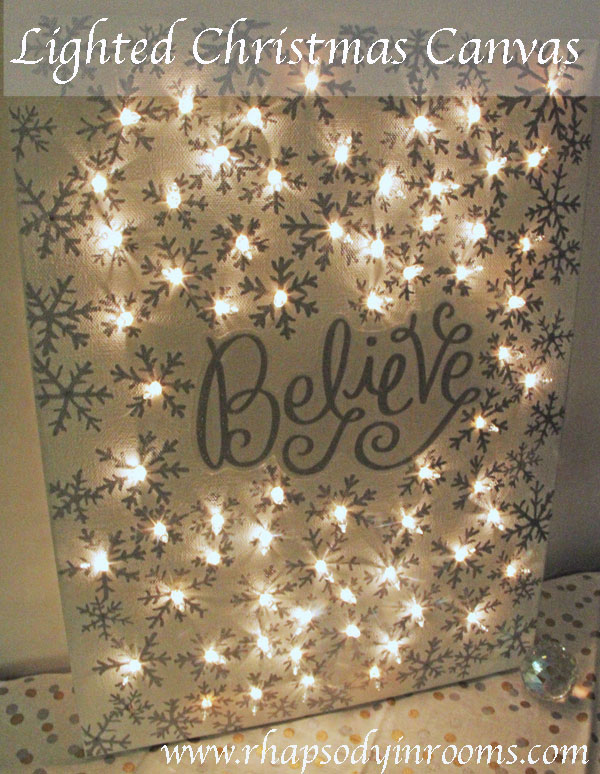 Found Rhapsody in Rooms
Driftwood Tree
This is so adorable! Use drift wood or other branches to create this stunning feature on your wall!
Found Moma Le Blog
Holiday Light Globe
Turn your string lights into a lovely, light-up globe!
Found The Garden Glove
Christmas Card Display
Show off this years Christmas cards on this lovely and seasonal display!
Found Reasons to Skip the Housework
Glowing Seasonal Basket
The soft glow of Christmas lights is always magical. Use some of your extra lights to illuminate a holiday basket on display in your home!
Found Smartschoolhouse
Frame Wrapped Frame
Wrap an extra frame you may have around the house in Christmas lights and lovely ornaments for a fun wall display!
Found Pinterest
Snow Globe Terrariums
This is a gorgeous way to display your Christmas village in a truly magical way!
Found Home and Garden
Ceiling Lights
String your lights up along a hallway for a magical holiday!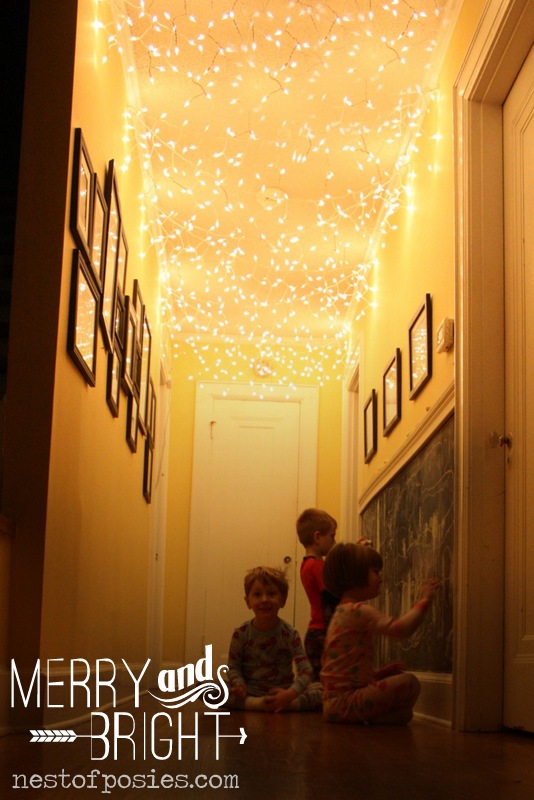 Found Nest of Posies
String Light Christmas Tree
This is a beautiful and festive way to dress up a wall!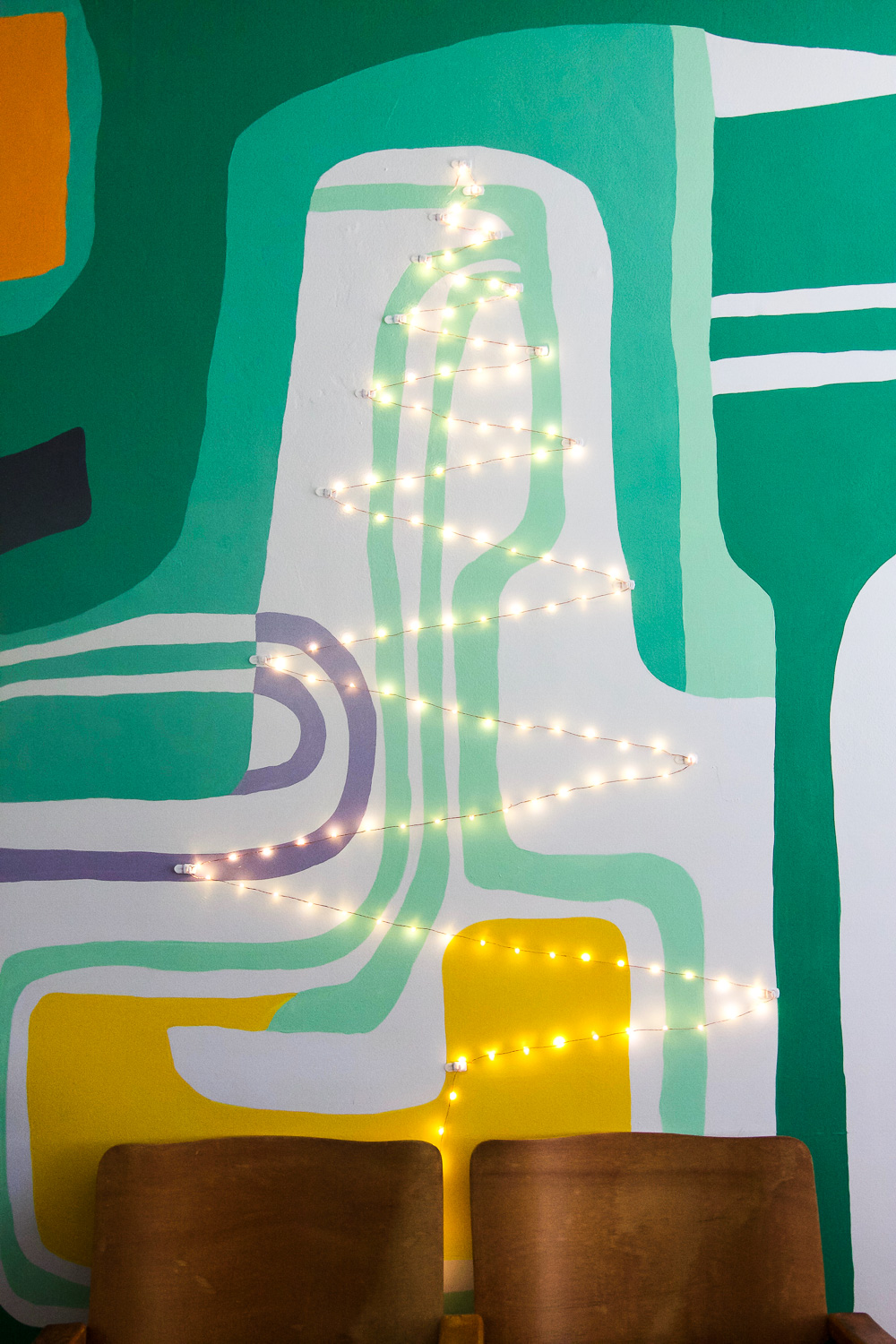 Found Jest Cafe
Christmas Light Up Marquee
Customize your holiday décor with a DIY Marquee that lights up!
Found A Beautiful Mess
DIY Curtain Lights
Use your Christmas lights to make this dreamy curtain!
Found Fustany
Wooden Christmas Trees with Lights
This is a cute addition to your rustic décor and you can make it yourself! Easy!
Found The DIY Dreamer
Cake Stand Christmas Tree
Use cake stands and garland and wrap it in your extra Christmas lights to make this lovely table top Christmas tree!
Found Pinterest
Light Up Branch
Use a branch wrapped in Christmas lights to give delightful ambiance to an entryway!
Found PINIMG
Christmas Light Chandelier
How gorgeous is this?!
Found Christmas Designers
Candy Lights
Turn your Christmas lights into this cute, candy garland!
Found Oh Happy Day
Ladder Christmas Tree
Use a ladder to string up glowing lights and ornaments as décor in your home!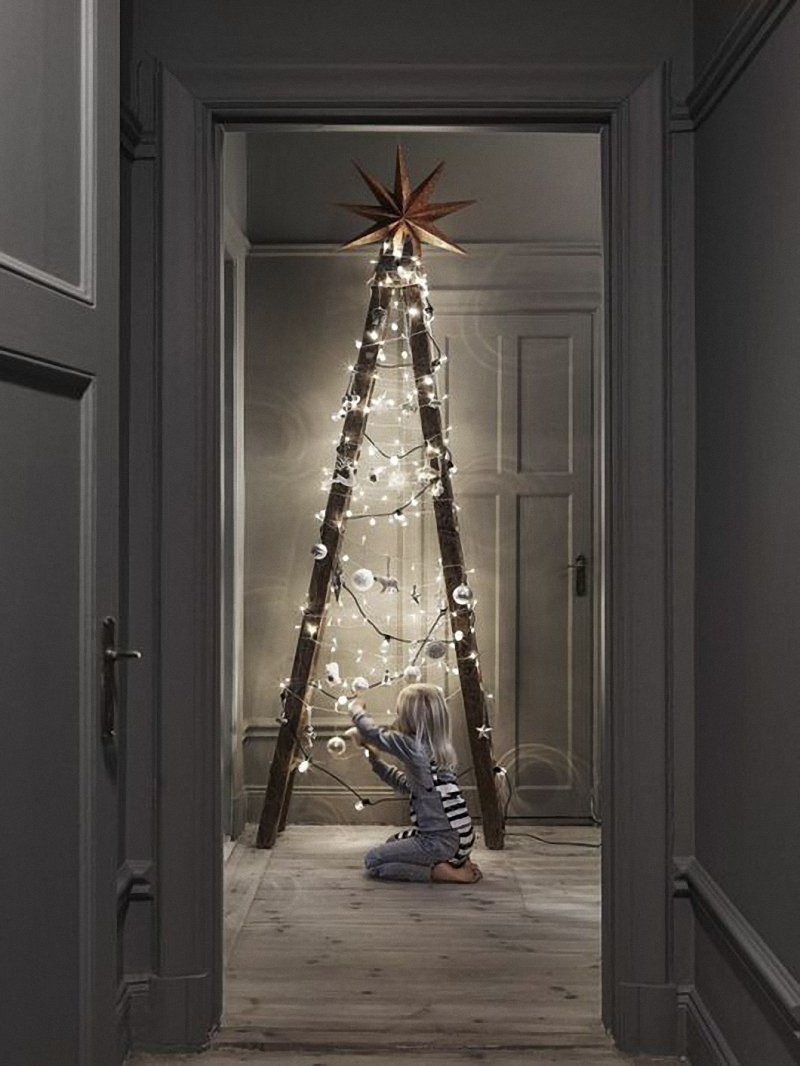 Found Trendenser
Dreamy Mason Jar Lamp
This adds an extra bit of ambiance to your room!
Found All Things Heart and Home
Light Up Patio Space
Light up a patio space with this lovely ambiance!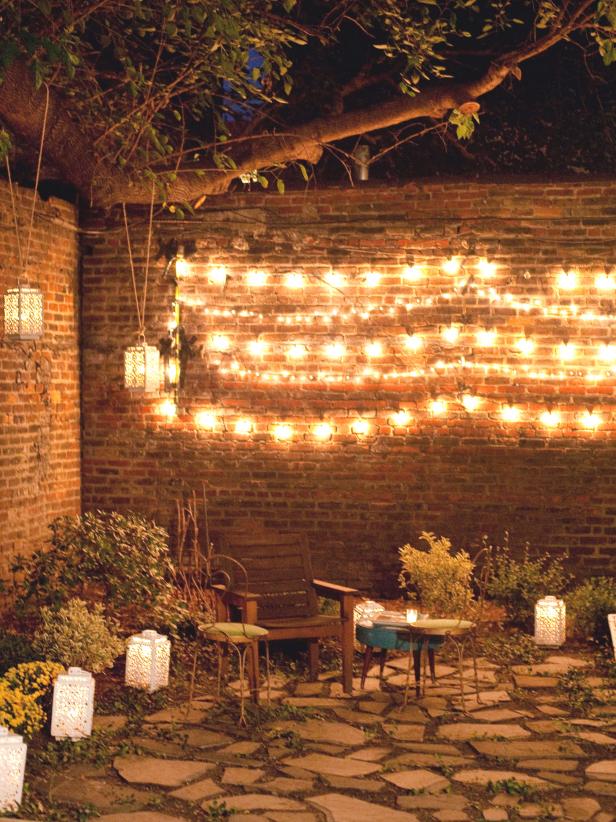 Found HGTV
Dresser Mirror Lights
Make your dresser mirror more festive this holiday season!
Found Yii Lighting
Christmas Light Science Experiment
Give your little one some exciting insight to how batteries work!
Found Education
Origami String Of Lights
Use your strands of basic Christmas lights to add ambiance with this easy origami project!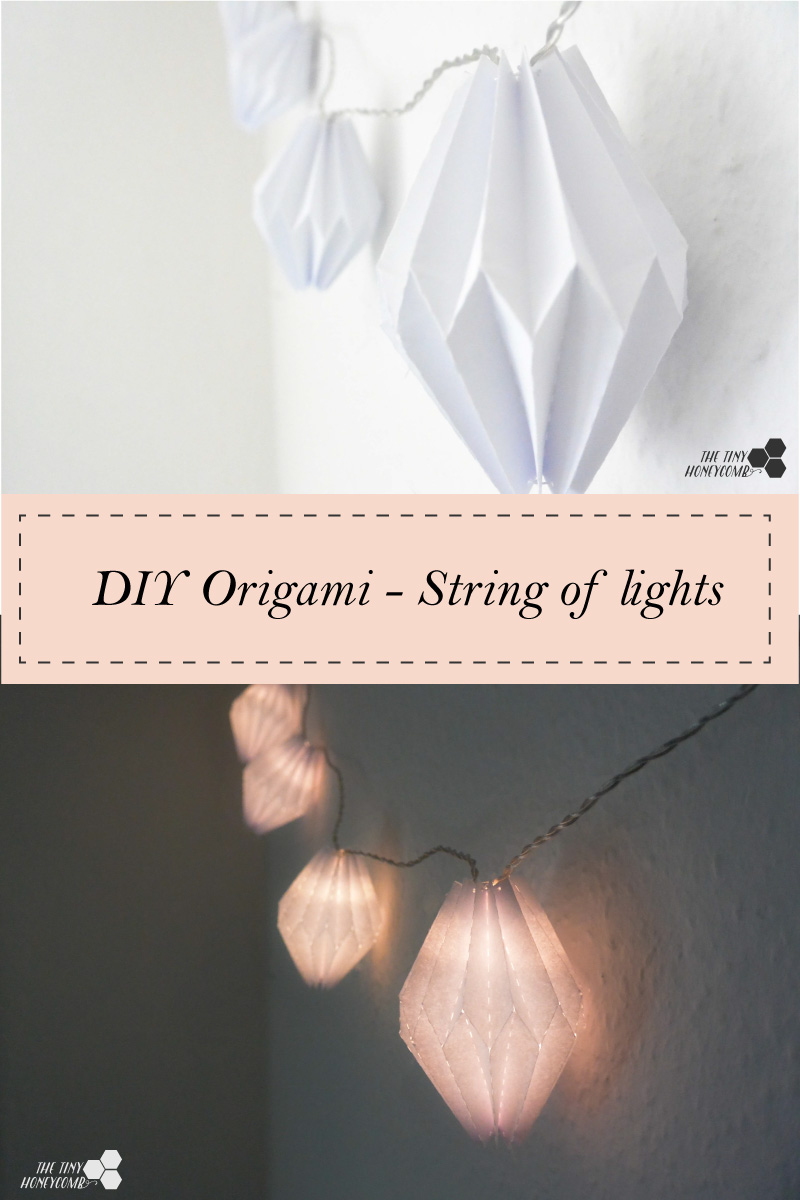 Found The Tiny Honey Comb
Snowman Christmas Lights
How cute is this?!
Found Wasbella103 Tumblr
Burlap Christmas Garland
Instead of just plain string lights, dress them up with colored burlap!
Found Create Craft Love
Glowing Christmas Tree Art
Light up a tree on your wall by making this lovely piece of art!
Found Chas Crazy Creations
DIY Flameless Fire Pit
Create an artificial fire in your fireplace!
Found Free People
Ornaments with Lights
A lovely glass display can be dressed up with beautiful ornaments that glisten by the lights tangled between them!
Found Mango Juice
Bottle Luminaries
Create easy and lovely luminaries with these light up bottles!
Found WikiHow
Lighted Reclaimed Lumber Christmas Sign
A wooden pallet can have a new life as a seasonal sign with lights!
Found The Kim Six Fix
You May Also Enjoy…
30 Magical Displays You Can Make with Fairy Lights
33 Holly Jolly Christmas Décor Ideas
39 Amazing and Simple DIY Christmas Ornaments
30 Brilliant Christmas Decoration Storage Hacks