Hello, DIYers!
Today we are talking about jeans! Maybe you have some that are worse for the wear and taking up space in the closet. Or maybe you have a collection of jeans that haven't fit (for whatever reason) for quite some time. Even more likely, the pandemic may have made you despise any pair of pants that doesn't have a comfortable elastic band! Whatever the reason, if you've got jeans in your possession that need to go, we are here to help! With some creativity, the old jeans from your closet can find a new life and purpose in your home! Give these a try!
Happy crafting!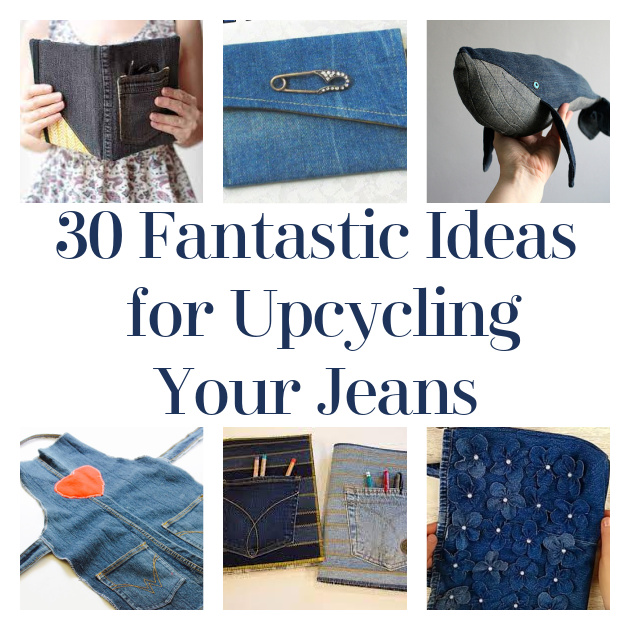 Denim Rosette Headband
Give this a try!
Found Creations by Kara
Small Denim Wallet
Adorable!
Found YouTube
Upcycled Denim Throw Pillow
These are so gorgeous!
Found Ashbee Design
Denim Earrings
Found Instructables
Denim Wreath
Check this out!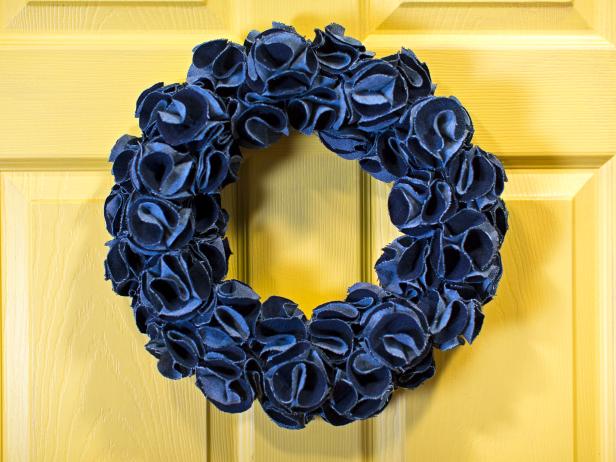 Found HGTV
Denim Quilt
Lovely!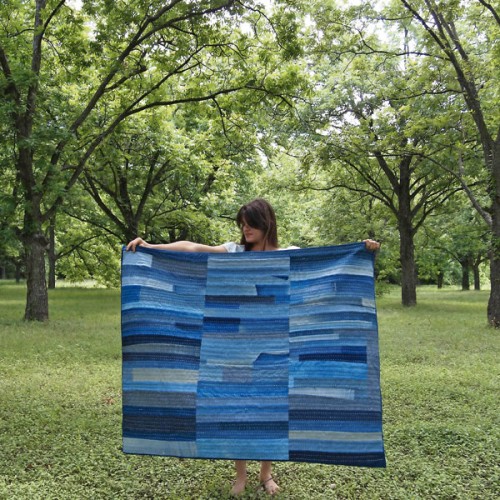 Found Molly Makes
Recycled Jean Composition Notebook Cover
This is so creative!
Found We All Sew
Denim Patchwork Chair
This looks great, give it a try!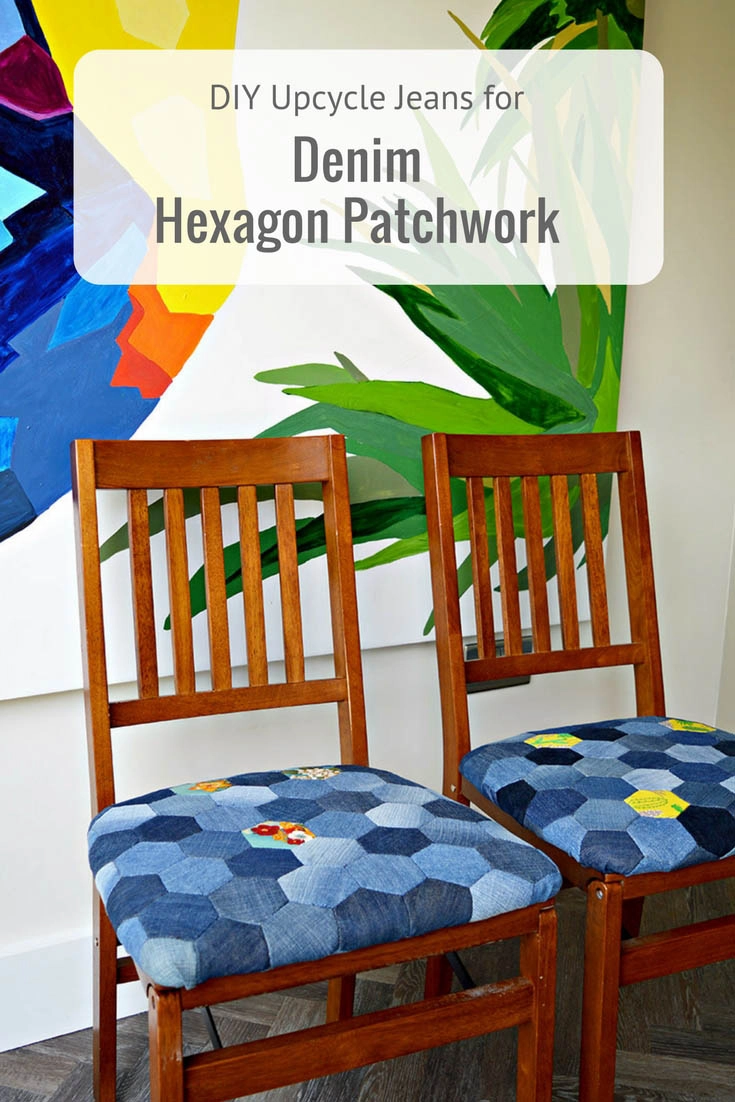 Found Pillar Box Blue
DIY Denim Choker
Awesome! Try this!
Found YouTube
Jean Purse
Here is another cute way to upgrade your jeans!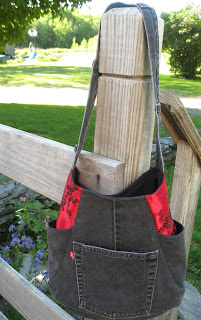 Found Socks Have No Thumbs
Bedside Pocket
This is a fantastic idea!
Found Upcycle My Stuff
Unique Table Lamp With A Denim Lampshade
So interesting! Give this a try!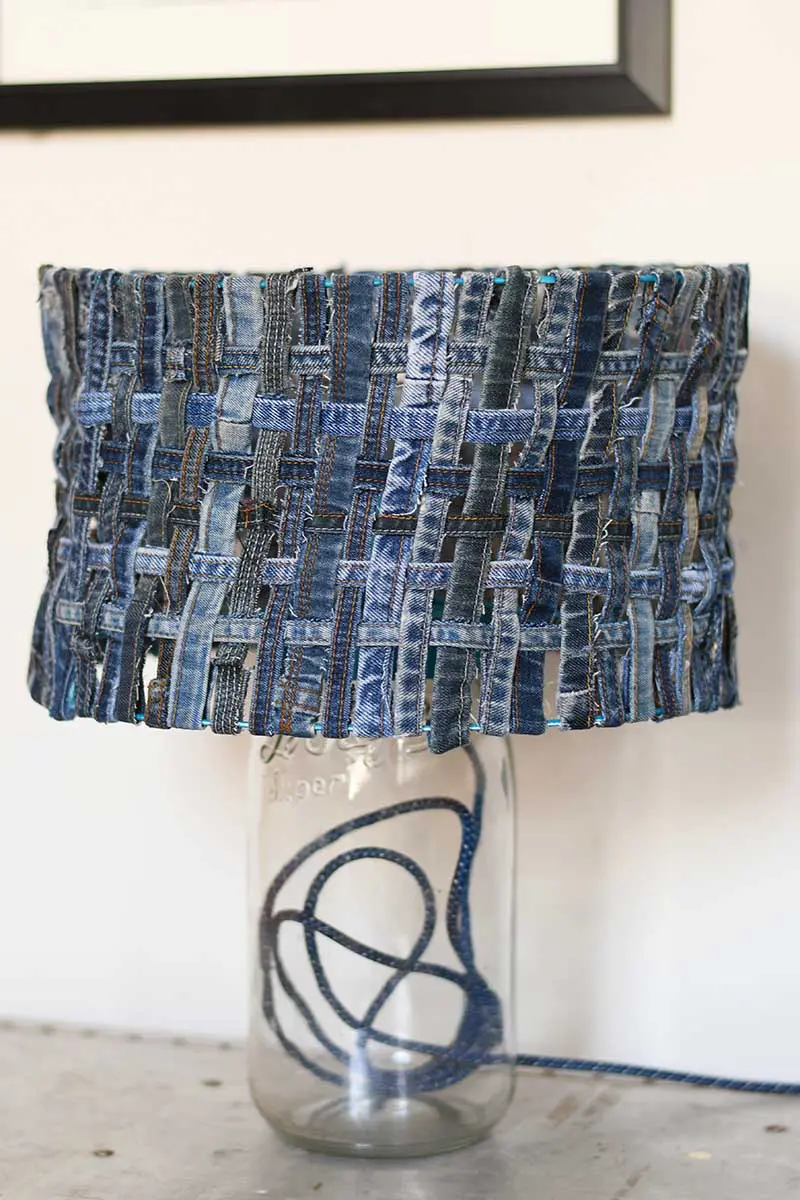 Found Pillarbox Blue
DIY Denim Flower Purse
Fabulous!
Found DIY Joy
Tattered Jean Floor Rugs
Tattered jeans can be given new life as a small area rug!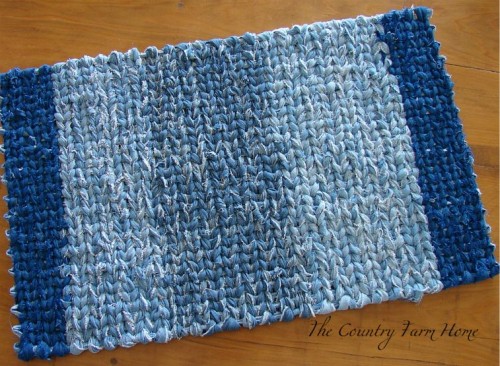 Found The Country Farm Home
Craft/Tool Belt
This is the perfect gift for any crafter!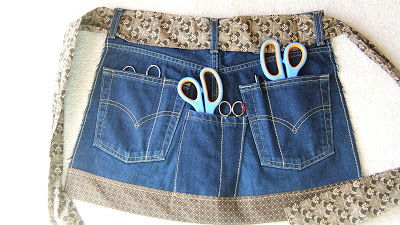 Found Cash Strapped Crafting
DIY Denim Wrap Bracelet
So cool!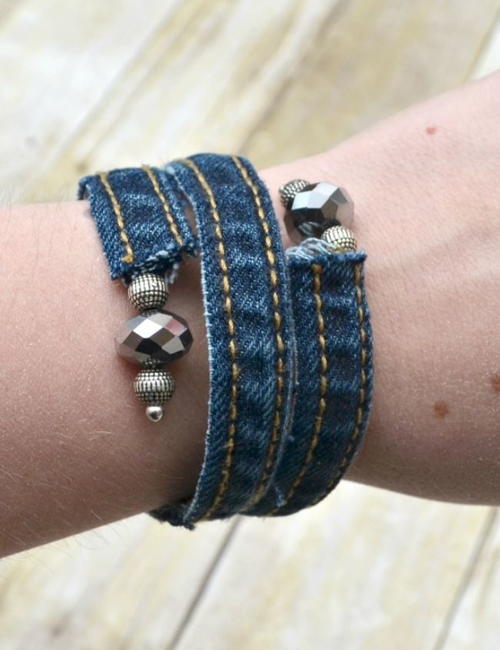 Found All Free Jewelry Making
Recycled Jean Tablet Case Cover
Give this a try!
Found Hello Glow
Denim Pouf
Poufs are all the rage! But don't spend a fortune buying one at the store! Gather your old jeans and make your own!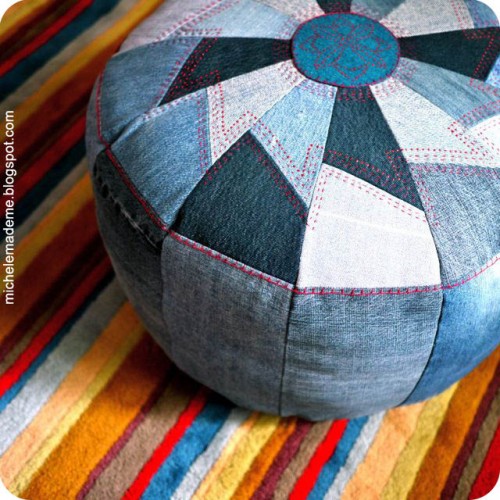 Found Michele Made It
Denim Headband
Amazing! Give this a try!
Found Kinsu
Cuddly Denim Whale
How adorable!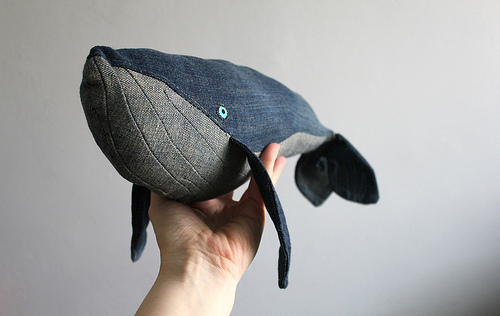 Found Valaan Villapaita
Jean Pocket Sofa Organizer
Brilliant!
Found Pinterest
Turn it into a Skirt
Give your jeans new life as a skirt instead!
Found Pagannoonoo
Jean Bibs
Make these for your little ones!
Found Happy Hooligans
Upcycled Denim Feathers
Get creative making these fabulous feathers!
Found Instructables
Homemade Pocket Pot Holders
These are so creative!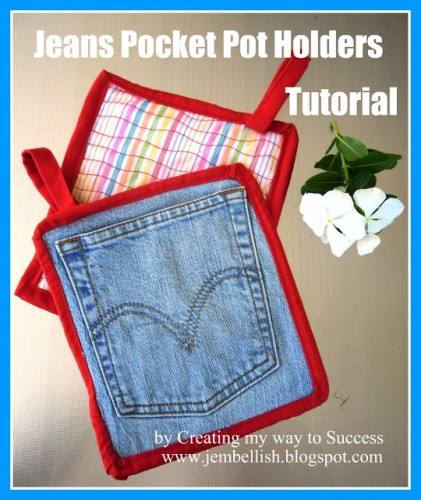 Found Creating My Way to Success
Denim Wrapped Necklace
So cute!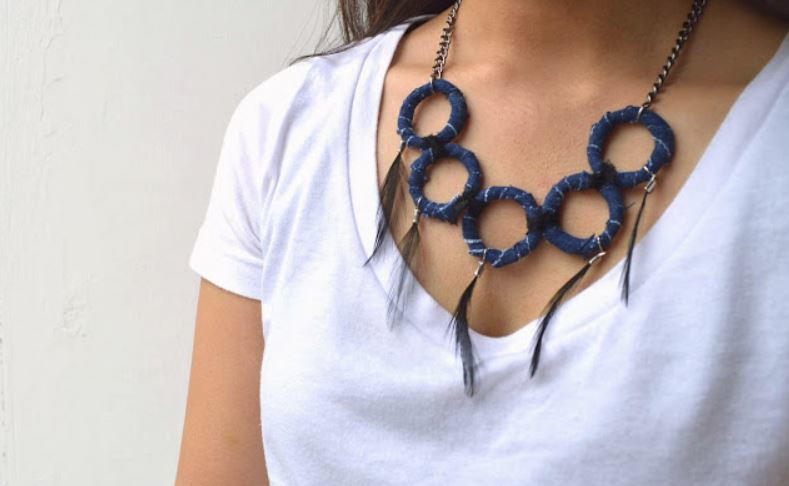 Found All Free Jewelry Making
Coffee Cup Sleeve
Skip the card board!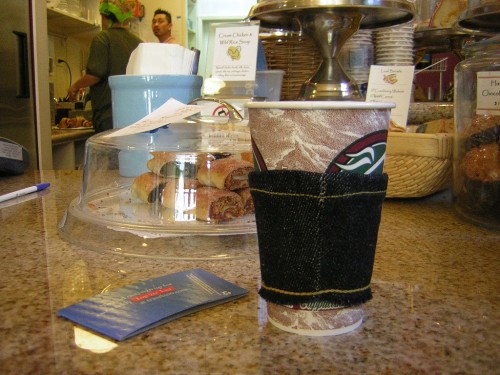 Found Doc Pop
Starry Denim Wreath
So cool!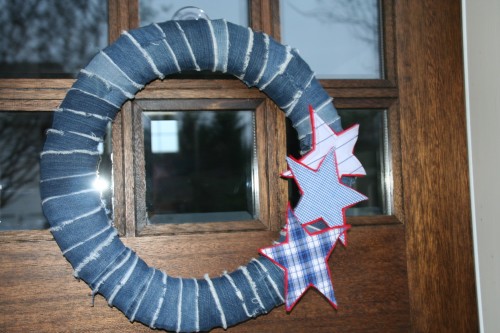 Found Willy and Lola Designs
Denim Apron
This is brilliant!

Found YouTube
DIY Jean Mini Wallet
This is so cute!
Found YouTube
You May Also Enjoy…
33 Upcycle Crafts to Make with Grandma's Old Things
33 Fantastic K-Cup Upcycle Crafts
30 Ways to Upcycle Old Sweaters