Crafting with kids doesn't have to be expensive or require several runs to the craft store! If you find yourself at a loss for something to do on a rainy afternoon, why not use some extra cupcake liners you have stashed away and use them to create something fun! Here are some ideas to get you started!
Happy crafting!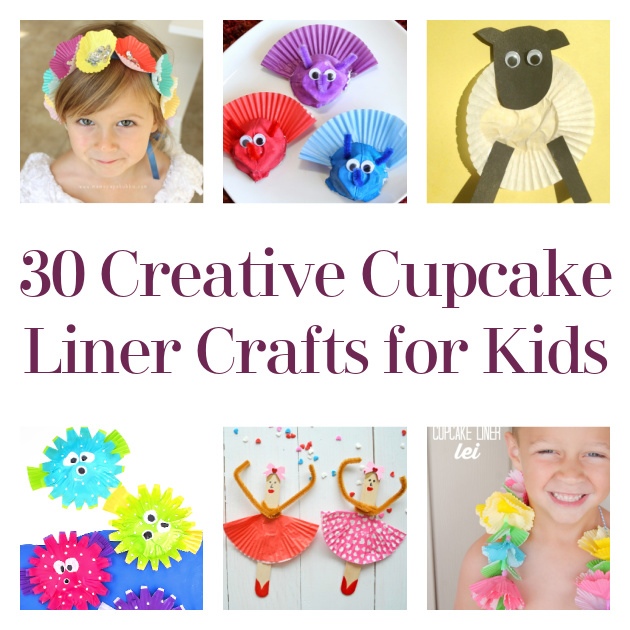 Cupcake Liner Flower Crown
Who doesn't adore a flower crown?! Now you can make one using extra cupcake liners!
...
Found Mama Papa Bubba
Multimedia Jellyfish Craft
Found No Time for Flash Cards
Popsicle Stick Ballerina Craft
Put on a fantastic show after making these beautiful ballerinas!
Found Glued To My Crafts Blog
Scaled Fish Craft
Give your fish craft some seriously bright colored scales!
Found Love Laughter and Learning in Prep
Triceratops Craft
This cute dino craft uses an egg carton for the face and a cupcake for a frill!
Found Still Playing School
Cute Chick Cupcake Liner
This cupcake inspired chickies are so sweet!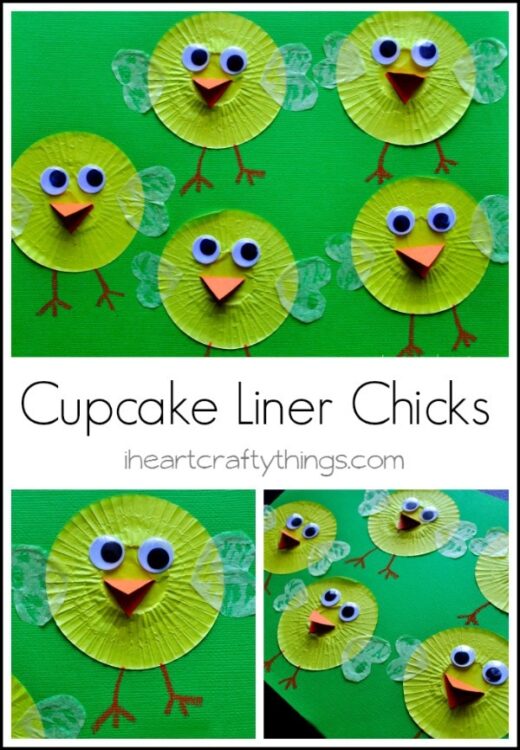 Found I Heart Crafty Things
Cupcake Liner Lily Pad
So cute!
Found Crafty Morning
Colorful Cupcake Liner Pufferfish Craft
How adorable is this?!
Found Our Kid Things
Cupcake Liner Owl
How sweet is this?!
Found A Little Pinch of Perfect
Paper Fortune Cookies
What a cute idea!
Found First Grade Owls
Dr. Seuss Craft
Create a scene from the Lorax!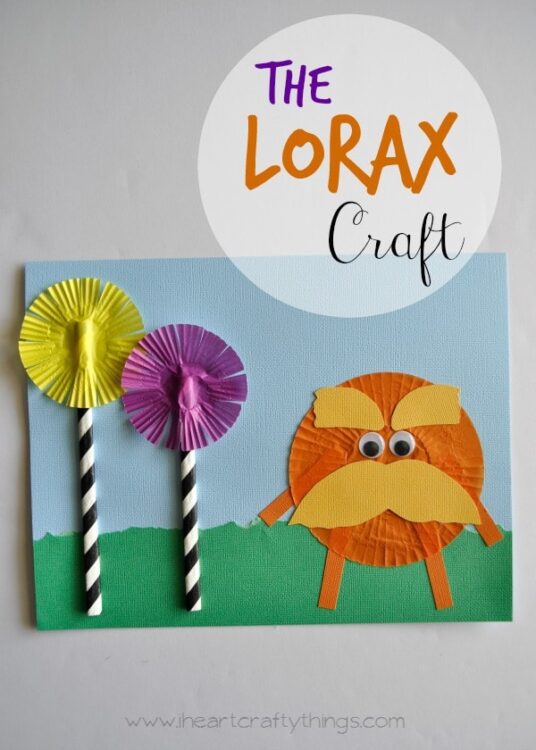 Found I Heart Crafty Things
Lei Cupcake Liner
This is such a fun way to enjoy playing with your creation!
Found Create Craft Love
Cupcake Liner Alien Craft
This little alien is out of this world!
Found Frogs Snails and Puppy Dog Tails
Clothes Pin and Cupcake Liner Butterfly
So cute!
Found Be Brave Keep Going
Octopus Craft
This little octopus is cute and fun to make!
Found 123 Homeschool 4 Me
Paper Doll Dress
Dress up a paper doll with an exciting cupcake liner!
Found All Free Kids Crafts
Colorful Flowers
Use a painted popsicle stick and cupcake liners to make these pretty flowers!
Found One Little Project
Cardinal Cupcake Liner Craft
Make a super cute pair of cardinals!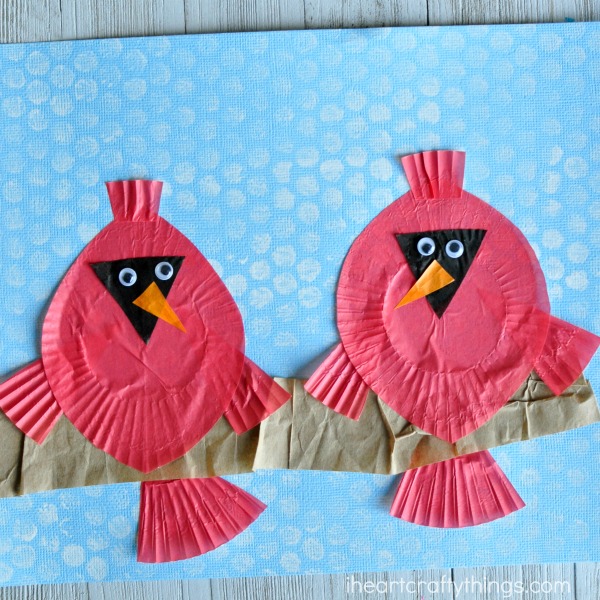 Found I Heart Crafty Things
Garland
This DIY garland is lovely and fun to make!
Found diys.com
Ninjas or Ninjago Cupcake Liner Craft
Love Ninjago?! This is another creative way to get involved with it!
Found Love and Marriage
Cupcake Liner Crab
Don't be a crab! Make a crab!
Found Love and Marriage Blog
Peony Cupcake Liners
How gorgeous!
Found Lia Griffith
Cupcake Liner Yo-Yo Kids Craft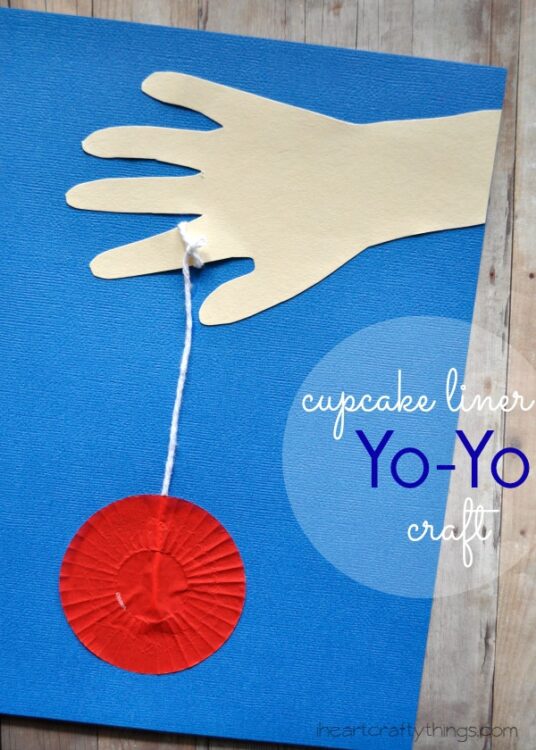 Found I Heart Crafty Things
Colorful Fortune Cookie Craft
Here is another fun way to make fortune cookies with cupcake liners!
Found That's What She Said
Cupcake Liner Sheep
Found Crafts on Sea
Cupcake Liner Bats
These are great for Halloween or anytime for those who love bats!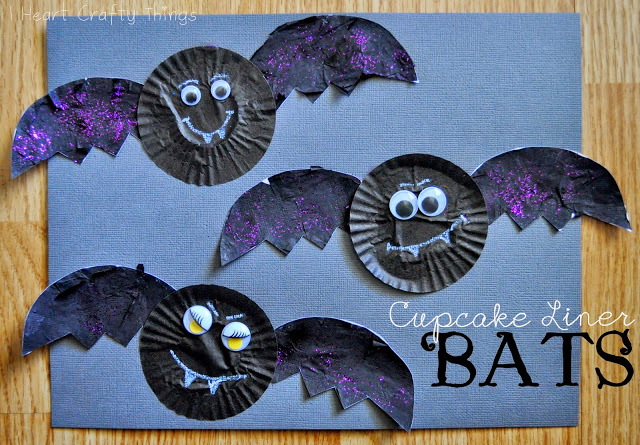 Found I Heart Crafty Things
Cupcake Liner Party Hats
Create fun and festive party hats using cupcake liners!
Found A PRETTY COOL LIFE
Field of Flowers Art
Beautiful!
Found Creative JEWISH MOM
Christmas Tree Tutorial
This is a great holiday craft!
Found THE36thAvenue
Cupcake Liner Tree Ornaments
These are so cute and so easy to make! They make the perfect DIY gifts!
Found Cherished Bliss
You May Also Enjoy…
39 Rubber Band Crafts for Kids
30 DIY Alien Crafts Everyone Can Enjoy!
35 Dreamy and Creative Mobiles for Your Baby's Nursery
33 Sweet and Sensible DIY Baby Gifts
37 Balloon Animals You Can Make at a Party