Hello DIYers!
Are you a fan of cats?! Well, you've come to the right place! They're cute, they're cuddly, they… are sometimes jerks. But we forgive them because of the first two things! This list is a collection of amazing crafts and DIY projects that you can do as a cat/craft lover or you can make them for gifts to give out to your friends and family. Give them a try!
Happy crafting!
...
Rope Cat Bed
Make a cute and cozy place for your feline friend!
Found Lia Griffith
Small Cat Planter
You know we love DIY planters! Why not give this one a try?!
Found Bru DIY
Cat Poncho
It doesn't get more adorable than this free pattern for a cat poncho!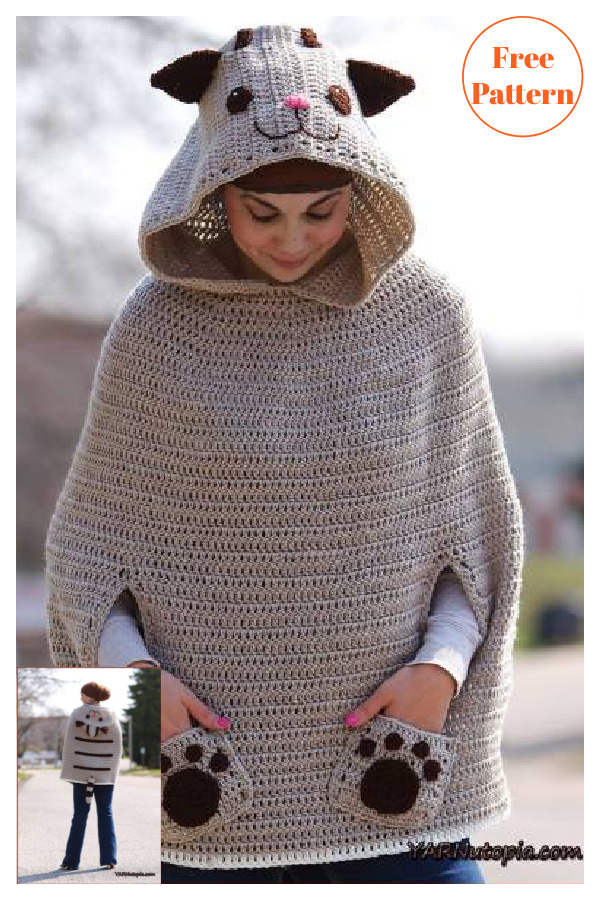 Found Cool Creativity
String Art Cat
This is a perfect way to make a gift for a loved one who loves cats!
Found String Art DIY
Cat Ear Beanie
How adorable is this?! This is great for any cat loving kid or adult!
Found Instructables
Cat Butt Coasters
Homemade coasters are the best! But any cat lover can appreciate these!
Found Makezine
Paws And All Cat Tote
Who wouldn't want to carry this adorable bag around?!
Found Orange Bettie
Cat Wrist Rest
He's cute and ergonomic!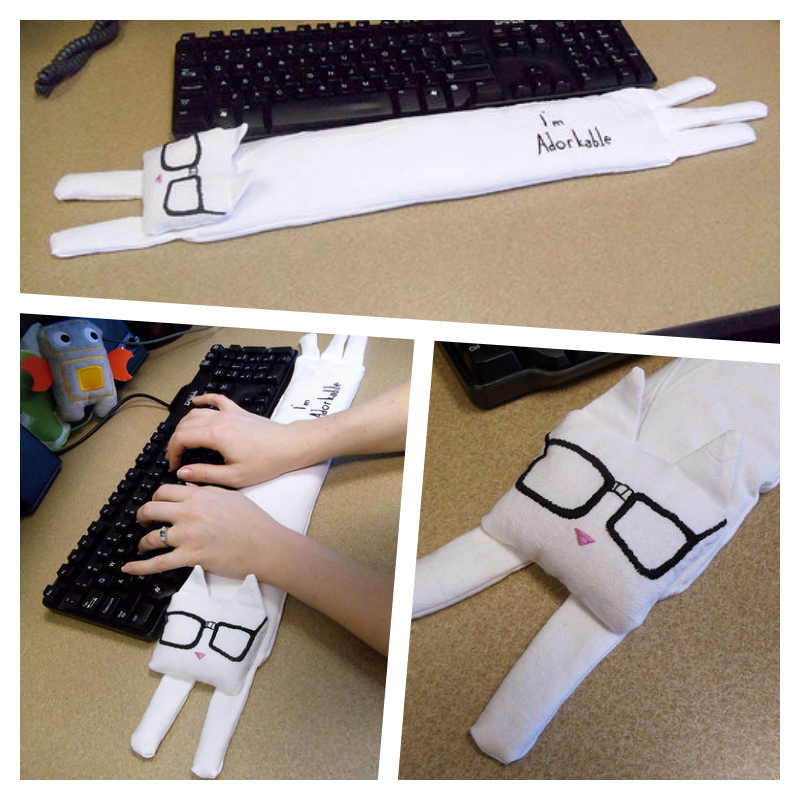 Found Cool Creativity
Cat Wall Printable Art
Have an eccentric and adorable wall in your home!
Found Design Sponge
Cat Ear Headphones
Make any pair of headphones a cute accessory!
Found Teenage Granny
No-Sew Cat Pillow
These pillows are adorable and so easy to make!
Found Idle Hands Awake
Cat Mirror
You know we love DIY mirror crafts here!
Found Dream A Little Bigger
DIY Cat Earrings
It just doesn't get any cuter than this!
Found YouTube
Leather Cat Purse
Leather bags are beautiful and now they can be cute too!
Found A Beautiful Mess
Paper Cat Garland
This colorful garland is great for a kid's room or craft room!
Found A Subtle Revelry
DIY Cat Mugs
Enjoy coffee or tea with this great mug! It makes the perfect gift!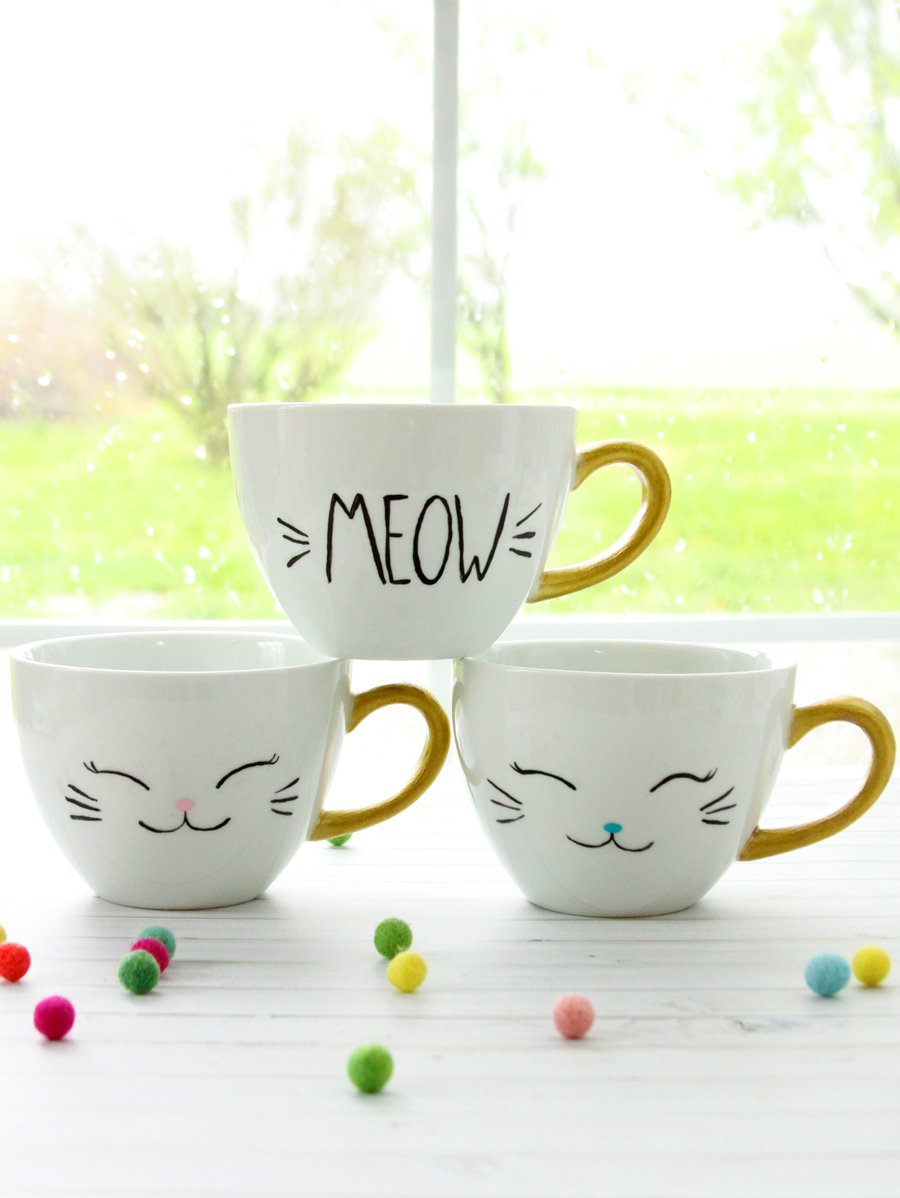 Found Flamingo Toes
Cat Bookmark
Make your own book mark featuring a cat silhouette!
Found Amy Latta
Felt Cat
This would make the perfect desk buddy!
Found Living Felt
Cat Cupcakes
Tasty and fun! Make them for a little one's birthday or a movie night with friends!
Found
Cat Quilt
Get snuggly with some cats!
Found DIY Joy
Kitty Face Stencil
Put this kitty face on a pillow, T-Shirt, or bag!
Found Scattered Thoughts of a Crafty Mom
3D Paper Craft Cat Origami
Do you love origami?!
Found Unique Hunters
Felt Kitten Craft
What cute kittens! Make them for any child who loves cats or for décor!
Found Lia Griffith
Cat Ear Headband
This is a fantastic craft for playing pretend!
Found Scattered Thoughts of a Crafty Mom
Cat Pillow
Dress up your couch with a cute cat pillow!
Found Hymns and Verses
Neko Atsume Felt Crafts
This is a simple craft, but it's SOOO cute!!
Found Librarian Style
Cat Travel Pillow
Travel around the world with this cozy companion!
Found Artsy Fartsy Mom
Crazy Cat Lady Costume
Check out this hilarious DIY costume! It's so cute and it's great for anyone to wear!
Found Crafty Morning
Wooden Cat Clothespins
This is a cute craft that you can do with little ones!
Found Design Sponge
DIY Cat Zipper Pouch
Something cute and fun!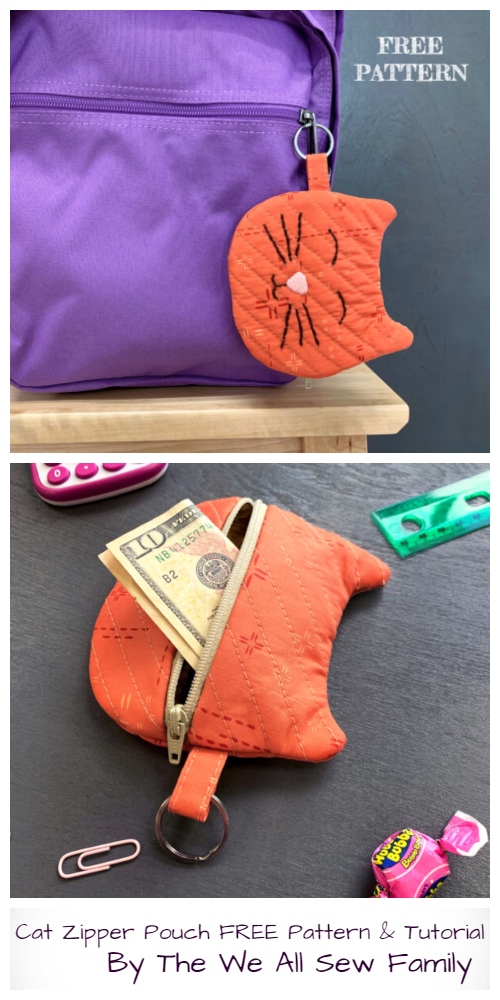 Found Fabric Art DIY
Hipster Cat Quilt
For children! For adults! A hipster cat quilt for everyone!
Found Shwin and Shwin
Bobblehead Cat Papercraft
Get your little ones involved with these fun cat crafts!
Found Fireflies and Mud Pies
Wire Cat Earrings
How cute are these?!
Found Instructables
Hand Carved Cat Stamps
These are so fun!
Found Kollabora
Black Cat Pumpkin
Keep it spooky with this fabulous Halloween pumpkin!
Found YouTube