Hello, DIYers!
Today we are talking about the trending topic of creating biophilic spaces in your office! The word 'biophilia' originates from Greece and translates to meaning 'a love of life or living things'. In essence, the design concept of biophilic spaces exists to celebrate the love and appreciation that one has for the natural world. Bonding closely with fauna and flora, even when indoors, is a great way to keep your connection with the outside world strong and consistent!
This concept is not only gorgeous, but it can also help to bring inner peace and has been said to improve physical health and cognitive function. If you'd like to add earthy elements to your home, why not give these a try?!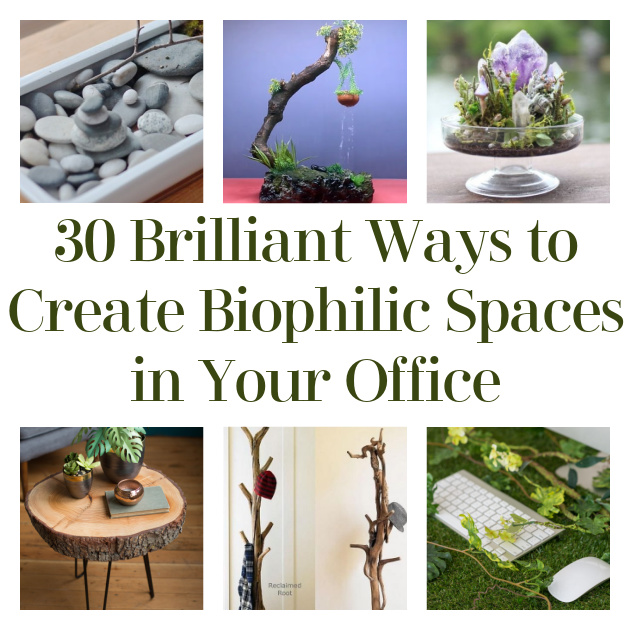 Table Top Moss Bowl
A moss bowl is a lovely, low-maintenance way to enjoy some greenery in your space!
Found BHG
DIY Sand Cascade Cylinder Aquarium
How cool is this?! What would be more peaceful than watching at this for a sense of calm while at work?!
Found YouTube
Choose Color Pallettes That Enhance Natural Light
Colors can either reflect or absorb light! Knowing how to use color to enhance natural light can completely change the way that the natural light you do have can fill up a room! If you are a person that is naturally energized by the glowing warmth of sunlight, this can be a total gamechanger for your space!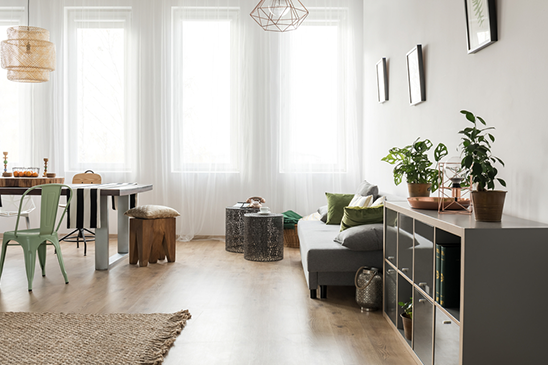 Found Marmol
Create an Indoor Plant Wall
An indoor plant wall is the perfect way to share your space with living plants! Give this a try!
Found My Domain
Rock Garden
A rock garden is a gorgeous way to enjoy the simple pleasures of nature, right on your desk! This one happens to been in addition to a bit of greenery, which looks fabulous. But the stackable stones feel cool and relaxing in your hands while working out a solutions for a work challenge!
Found Homed It
Add Mirrors to Increase Natural Light
Adding additional windows or lighting might be an impossibility, but by adding mirrors that sit opposite (or angled) to your existing windows, you can fill your room with more light as it reflects off of them!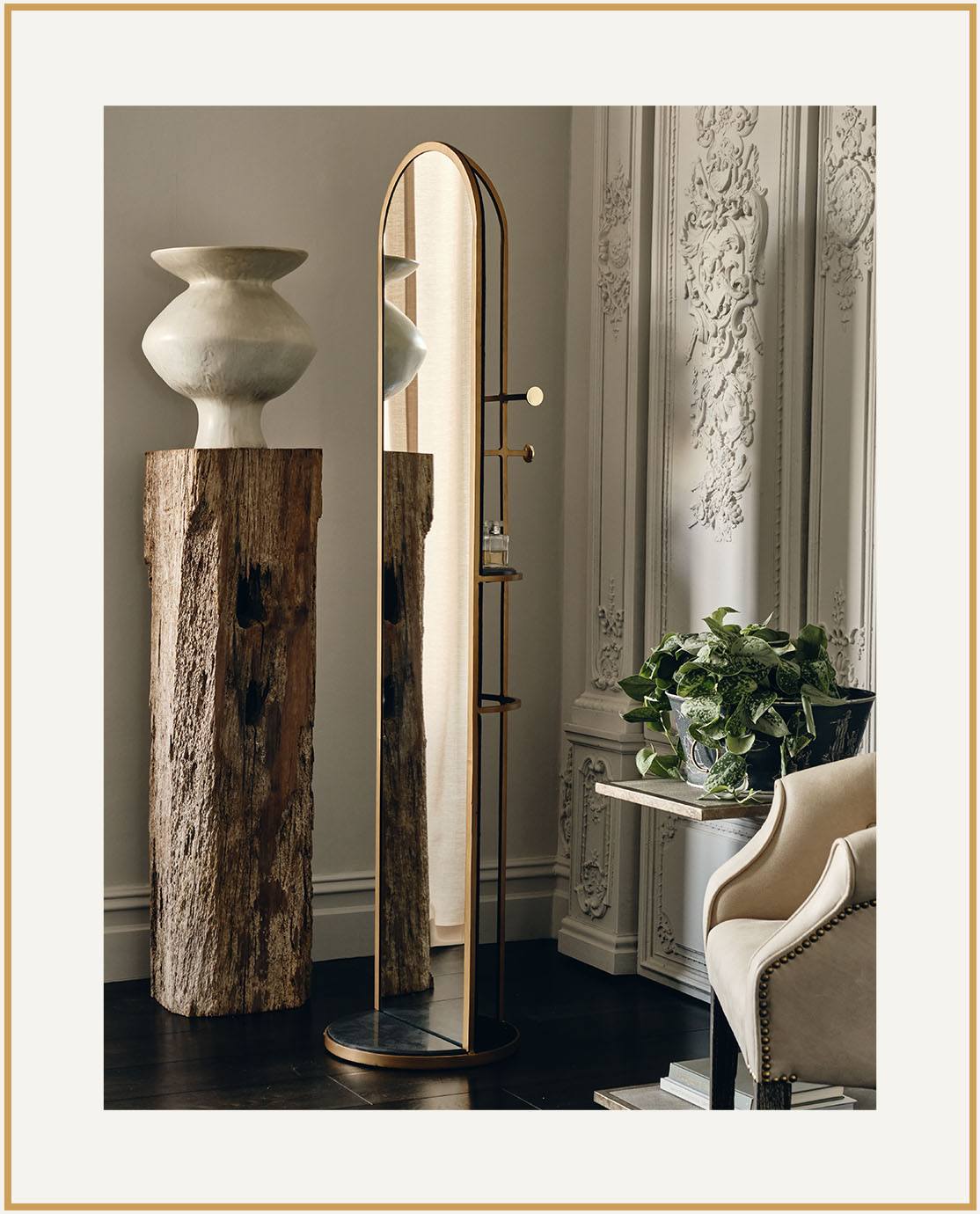 Found Oka
Betta Fish with Peace Lily
This is a fabulous, low-maintenance way to enjoy green plant-life as well as keeping a lovely pet with you while you work! Remember, of course, that betta fish are lonely fish and shouldn't be combined with others, and also that they have specific needs as far as water goes! Once you've learned the ropes, you'll find a betta fish to be the perfect desk-companion!
Found Pinterest
Indoor Rock, Plant, and Water Display
Adding a water feature with other earthy elements is fantastic!
Found Family Handyman
Natural Wood Desk
This is gorgeous!
Found Unique Wild Wood Furniture
Care for a Bonsai Tree
A bonsai tree that you can care for, especially on a stressful day, is a simple way to enjoy interacting with nature while indoors!
Found BHG
Water Fountain
A water feature is always a beautiful way to add an earthy element to your office! Not only do they look beautiful, but the sounds of running water can be peaceful during a hectic day.
Found Indoor Fountain Pro
Choose Clear Furniture
When purchasing new furniture for your office, you might consider adding a couple of clear acrylic elements that allow light to filter through!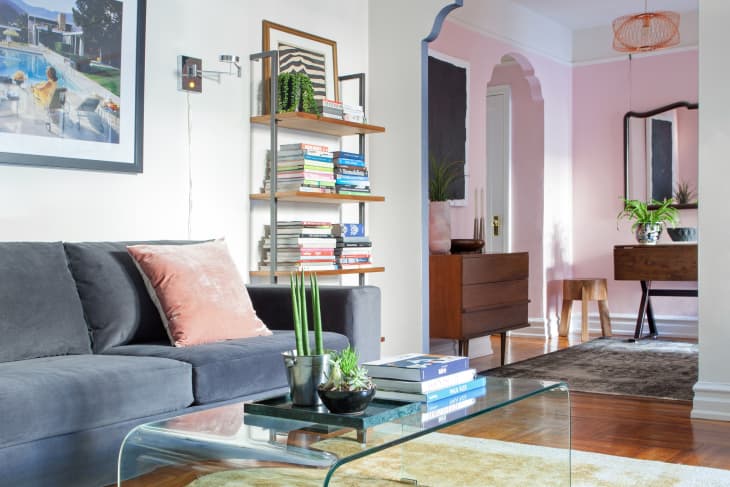 Found Reid Rolls
Crystal Garden Display
Aren't these gorgeous?!
Found Pinterest
Moss Wall Desk Divider
Sharing a workspace with others? That doesn't mean that you can't add some green elements to your workspace! Turn a desk or workspace divider into a wall of beautiful, lush moss!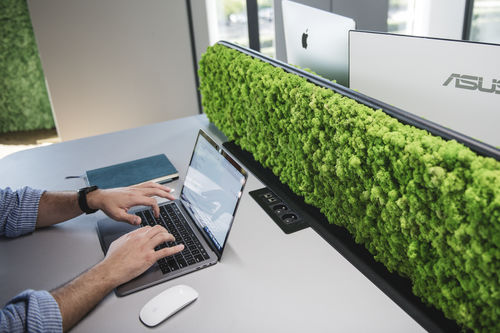 Found Archiexpo
Wood Slice Side Table
How gorgeous is this?! The rings of a tree are lovely and keeping the natural bark on the outside is a beautiful reminder of the outdoors, even while you're inside!
Found Lia Griffith
Bonsai Tree Waterfall Fountain
How beautiful is this?!
Found YouTube
DIY Table Top Zen Garden
A zen garden is a lovely and peaceful way to interact with sand. Create beautiful patterns in the sand with a tiny rake, pens, or your finger tips.
Found Taste Made
Keep Windows Unobstructed
Even if you can't add additional windows for lighting, you can make sure that the windows that you have are unobstructed and allow the natural light in!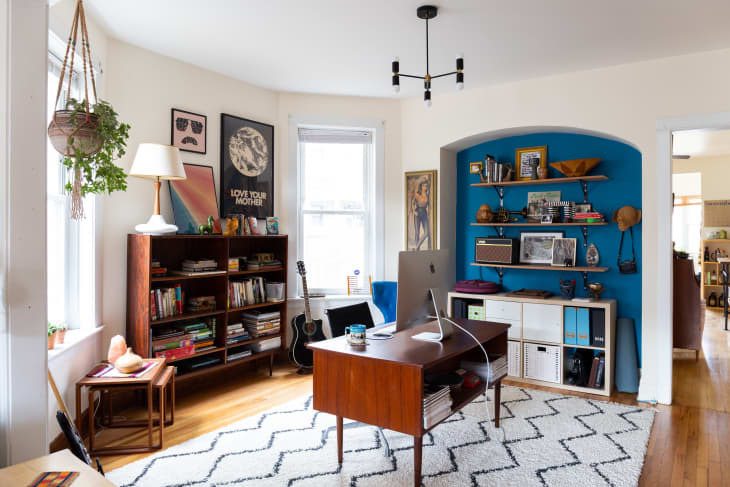 Found Anna Spaller
Desktop Aquarium
A cute desktop aquarium is a fabulous way enjoy the beauty of water, underwater greenery, and lovely, colorful, swimming fish!
Found YouTube
Tree Coat Rack
This tree-style coat rack is gorgeous! It is the perfect place for you and any clients you see in your office to hang their hat and jacket!
Found Pinterest
Build a Moss Wall
This is a gorgeous and low-maintenance project for your office or home!
Found YouTube
DIY Pet Enclosures
You can turn basic pet enclosures into a beautiful work of nature! Ideal, low-maintenance, work pets might include lizards, frogs, jumping spiders (which I am partial to), or other bugs! They can be so fun to watch! Plus, if you find yourself being disappointed that you're stuck indoors and away from nature, this can be a nice reminder that you have a bit of nature with you!
Found Reddit
Indoor Succulent Garden
We all love succulents! If your space has a ton of natural light, try this!
Found Tree Hugger
Keep Surfaces Glossy
Glossy surfaces will have natural light bouncing off it in a truly delightful way!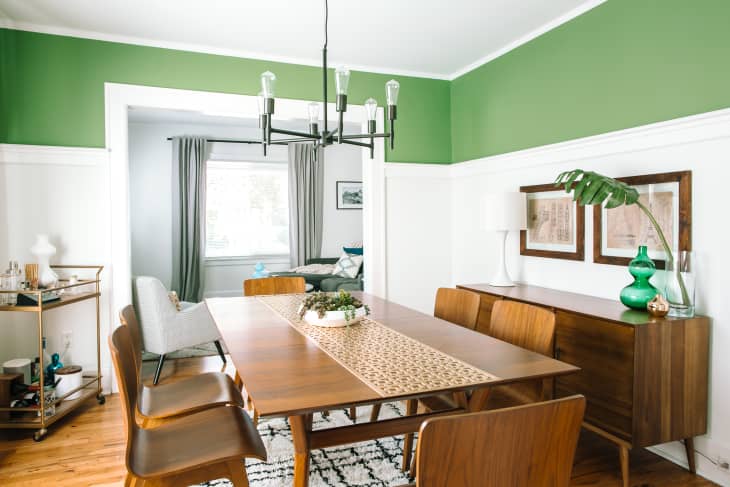 Found Diana Paulson
Display Trailing Plants
There are tons of ways to display gorgeous trailing plants! Try these ideas!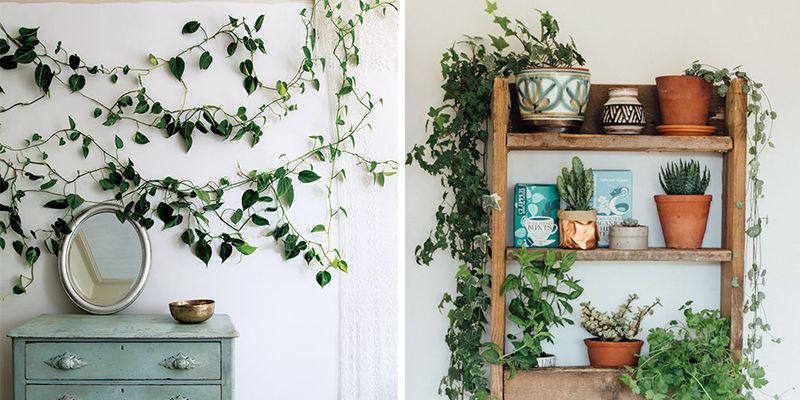 Found House Beautiful
Fungi Shelves
Fungi shelves are gorgeous and so earthy!
Found Makezine
Moss Water Gardens
This is a gorgeous green display that incorporates water!
Found Planted Well
Green Grass Desk Top
This takes some extra maintenance, but how great would it feel to have growing grass beneath you?!
Found Dragon Images
Indoor Mushroom Garden
Have a thing for mushrooms? Try this!
Found Gardening Know How
Mini DIY Table Top Waterfall
Lovely!
Found YouTube
You May Also Enjoy…
37 Delightful and Decorative DIY Projects for Your Garden
30 Creative Ways to Display Houseplants
33 Creative Ideas for Displaying Air Plants
39 Lovely Ways to Display Your Trailing Plants