Hello, DIYers!
I think it is safe to say that the last two years have made us all a little antsy. Whether it was due to the pandemic directly or changes that it created in your professional or personal life, many of us have been left stagnant at best or reeling. As a result, many of us are antsy to move forward and REALLY make 2022 the best year yet. If this sounds like you, why not take some time to develop your goals and create something that will remind you and help you keep track throughout the New Year?!
Here are some great examples of vision boards or goal charts that might help you!
Happy New Year!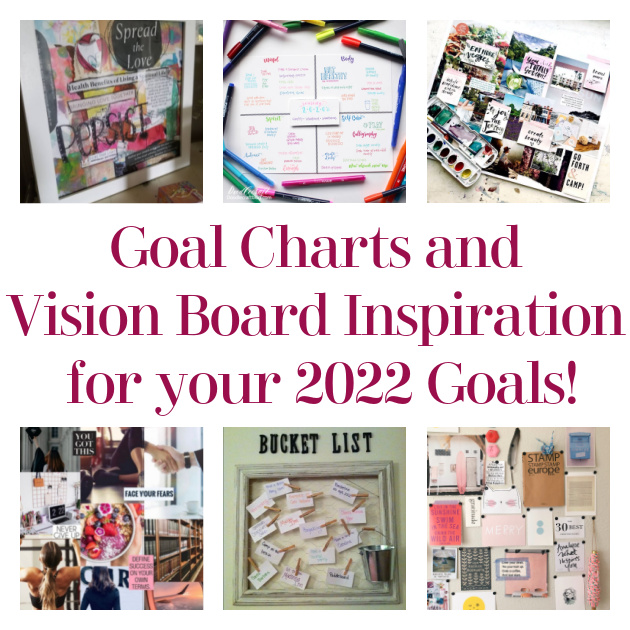 Mind, Body, Spirit, & Selfcare
This chart is great because it balances all of the important aspects of your personal life!
Found Doodlecraft Blog
Goal Chart for Kids
Goals aren't just for grown ups! Kids can benefit from setting deliberate goals and intentions as well!
Found DecoArt
Bucket List Vision Board
Okay, this one might be my favorite!
Found IMG Fave
Framed Vision Board
Vision boards can be lovely, but they may also seem a little out of place outside of an office. To make yours a little bit more homey and complete, you can frame it!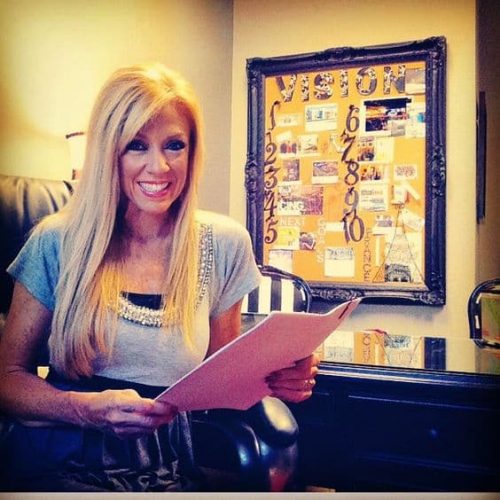 Found Instagram
Pictures and Encouragement
Found _thelegallybrunette
Printable Goal Tracker
Okay, so maybe you don't want to have something hanging on the wall, announcing your goals and progress to the world. That's okay! You can use these pre-made journaling pages to help you keep track!
Found 101 Planner
Affirmation Vision Board
Have your affirmations posted clearly on your vision board and be sure to spend some time with them daily! Need some help coming up with affirmations? Try these!
Found Pinterest
Vision Board Party
Sometimes speaking about your goals out loud with a group and engaging with that goal together helps you to feel supported, understood, and accountable. Plus, it's fun!
Found Cherish 365
Removable/Changing Goals
I like the idea of making photos removable for once you have accomplished them or even perhaps having the flexibility to change them. Sometimes things take some evolving before you land on exactly what you want! Plus, if you find yourself crushing it, it's great to know you can always add new things and keep momentum!
Found Pamela Hudson
Vision Board Photo Frame
Get creative and make a convenient, table top vision board!
Found The Collage Cafe
Digital Vision Board
We're on our devices all the time! Why not make a digital vision board to use as the background on your computer, tablet, or phone?!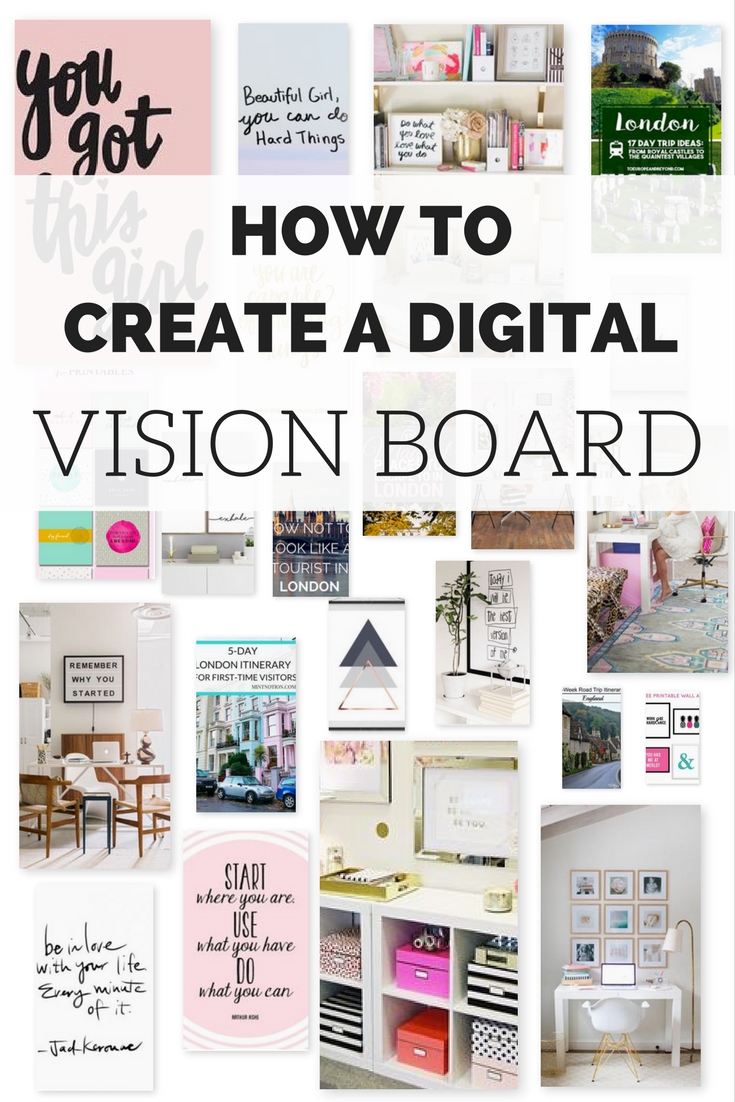 Found Lindsay Maloney
Financial Vision Board
Keeping your financial goals in mind is as important as keeping your personal or health goals in mind! If you're saving for early retirement, a trip around the world, or getting out of debt, this could be a powerful tool!
Found A Financially Fit Life
Bullet Journal
Using a bullet journal can be a great way to interact creatively with your goals!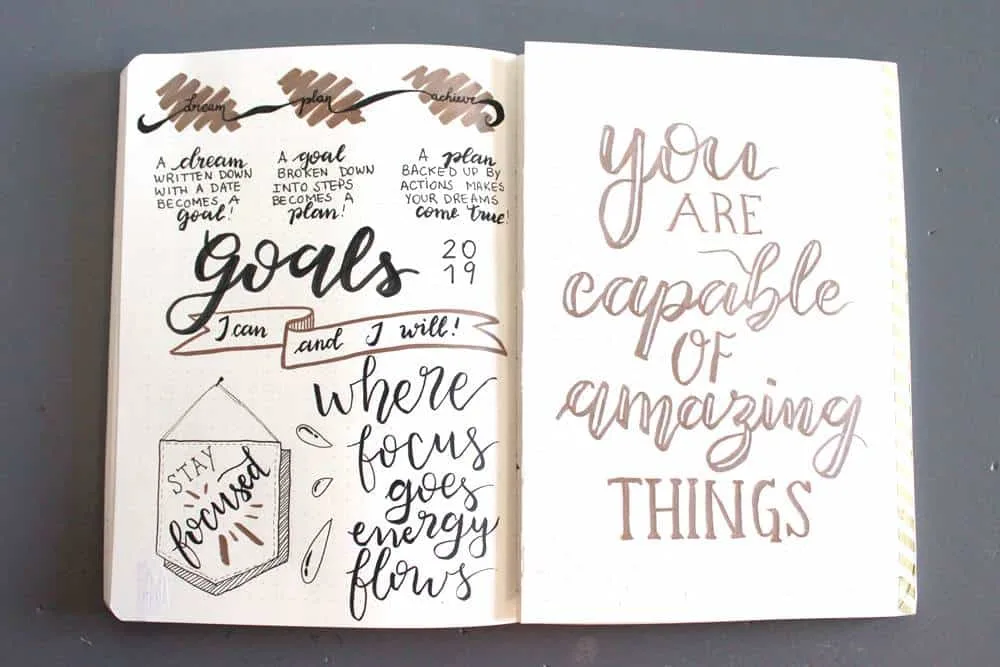 Found Diary of a Journal Planner
Photo Vision Board
Instead of a solid "board" you can use wire to hang photos that remind you of and inspire your goal!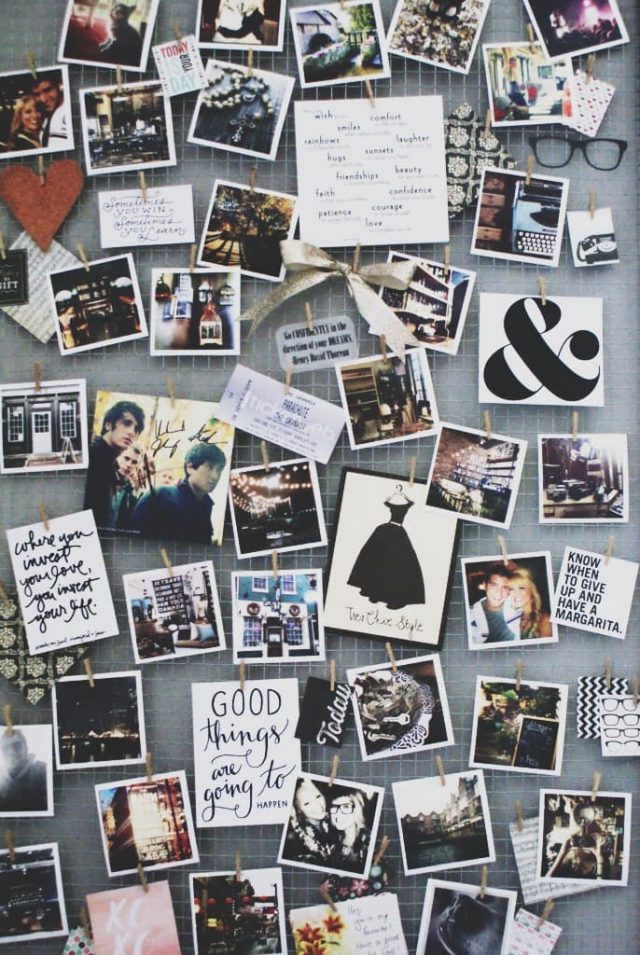 Found Second Chance to Dream
Progress Chart
There's a lot of really good things here! I love the idea of tracking progress as it can help to keep you motivated. But at the bottom there is also a healthy reminder that this goal (for losing weight) is not about looking like someone else. There's also assertive reminders at the top to help keep this person inspired!
Found Pinterest
Five Step Vision Board
A simple, step by step approach to making your own!
Found HR Raw
Multiple Prompts
I really like all of the different prompts on this vision board!
Found Pinterest
Large Vision Board
This is a great walkthrough guide to making your own vision board!
Found Elana Lyn
Door Vision Board
This is a really good idea! Using a door in your bedroom (like your closet or maybe a bathroom door) can be a great way to keep your goals at the front of your mind each day!
Found Pinterest
Vision Board for Traveling
Is your goal to do more traveling? You can make a board dedicated to things that remind you about the places you want to go, things you will need to do to get there, and what it means to you!

Found Travel Mamas
Keeping Goals in Mind
This is great to hang somewhere that you will see it often!
Found Pinterest
Multimedia Vision Board
Get hands on by mixing photographs that inspire you and some paint or other creative opportunities to further personalize your goal!
Found Keep502mindful
Monthly Vision Board
You don't have to have your vision board done only once a year! You can update it monthly to help keep a solid pace!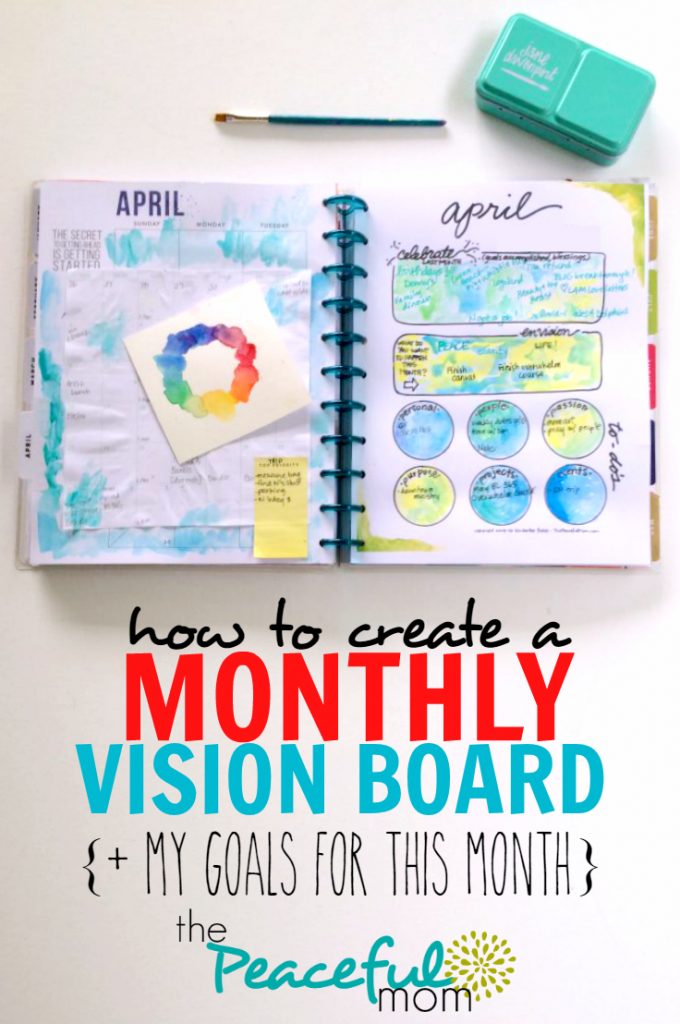 Found The Peaceful Mom
Souvenirs and Happy Reminders
Not all vision boards need to be ALL about the goals you have in mind. If you find that you ARE very goal driven and can keep that in mind, but fail to have some confidence in yourself along the way, why not make your vision board a shrine to all that you HAVE accomplished to help you remember how far you have come and all that you can do?!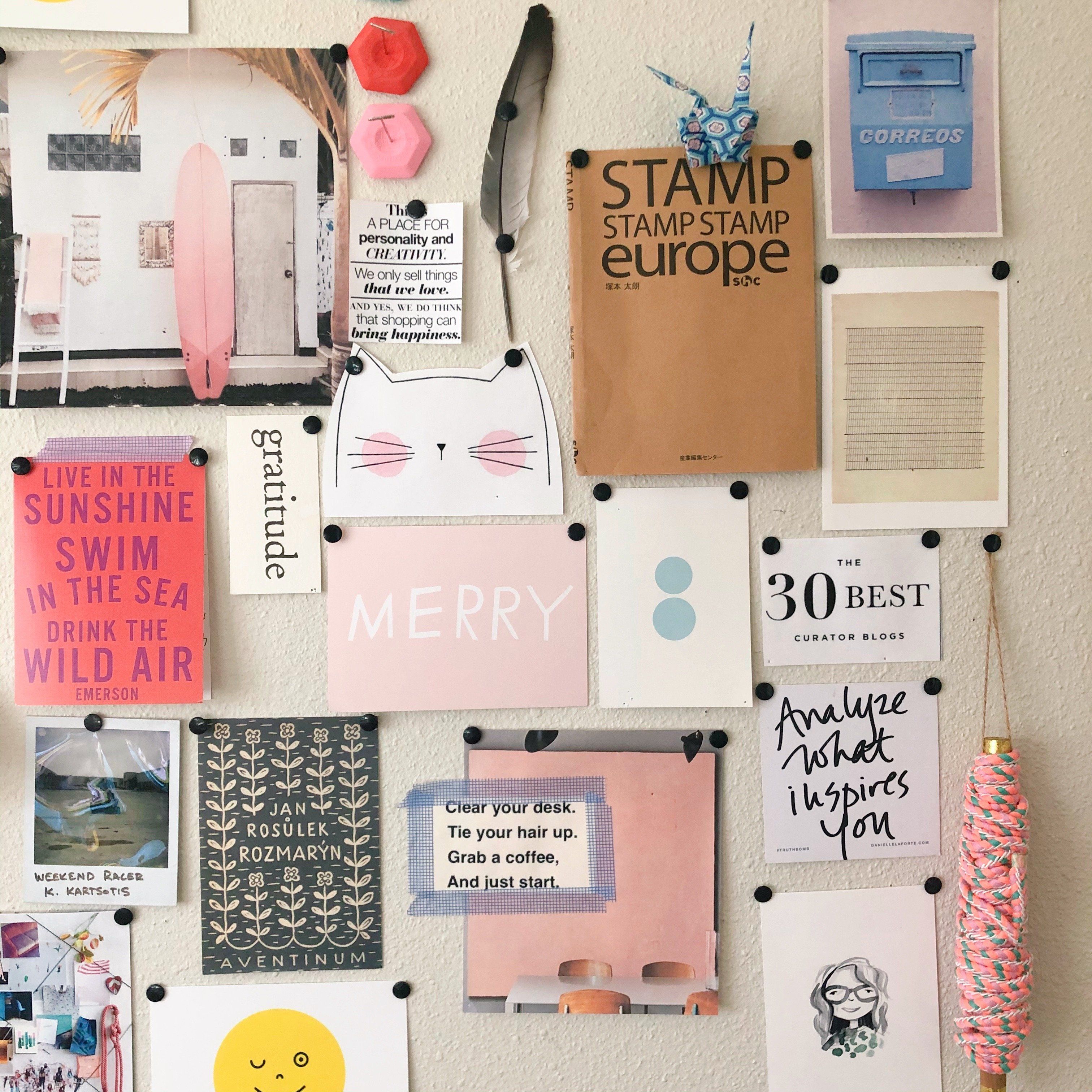 Found Lifehack
Dry Erase Board Vision Board
You can pick up a dry erase board for very cheap and it makes for a great vision board! What I like about this example is that the goal is very clear and the person has identified areas where they may be most prone to diverging from the goal. Additionally, they have made a plan on what they can do if they miss a gym day!
Found Pinterest
Inspiring Quotes
Quotes that help you stay inspired can be perfect!
Found Lifehack
Collage Style Vision Board
Put together a collage of cut outs from pictures and lines from magazines or anywhere that help to inspire your goals!
Found MukDesiree
Post-It Note Vision Board
Your board doesn't have to be elaborate to be effective!
Found Stress Institute
Clean Square Board
This is a very clean and organized board that can help you stay focused!
Found Lifehack
Words
Inspiring Words can make all of the difference!
Found Lifehack
You May Also Enjoy…
37 Amazing Pages to Include in Your Bullet Journal
33 Luxury Bath Products You Can Make Yourself
41 Free Patterns for Adorable Crochet Creatures
33 Fantastic DIY Bookmark Crafts
37 Beauty Supplies You Can Make Yourself