Hello, DIYers!
Valentine's Day is coming up! So it's time to start planning your romantic meal, and more importantly, the type of cocktail you will pair it with! Whether you are planning on a sexy and romantic night with your partner, a flirty mixer, or a fun night with friends, you will find something perfectly suited to your needs on this list!
Happy Valentine's Day!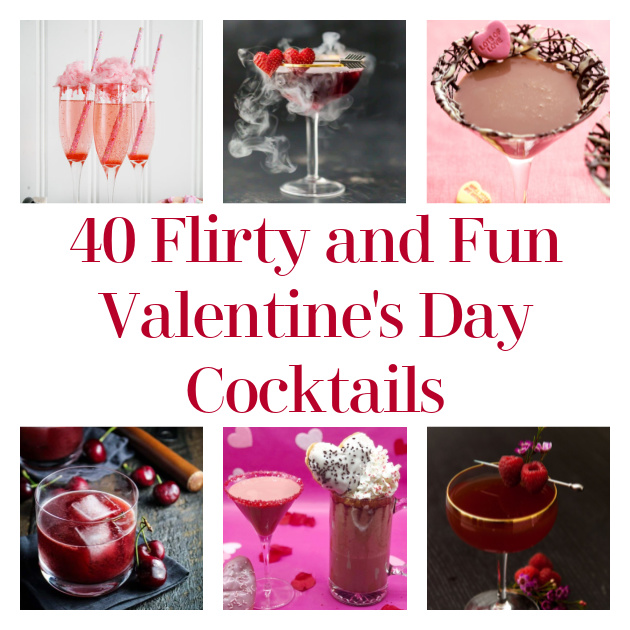 ...
Love Potion No. 9
Vampires kiss or love potion?! Either way, it's decadent!
Found A Couple Cooks
Chocolate Valentine's Day Martini
What's more lovable than chocolate?!
Found BHG
The Phantom Love Song Sake Cocktail
This drink is essentially a French Gimlet, however, instead of gin you will use sake. This brings an unparalleled smoothness that will have you swooning!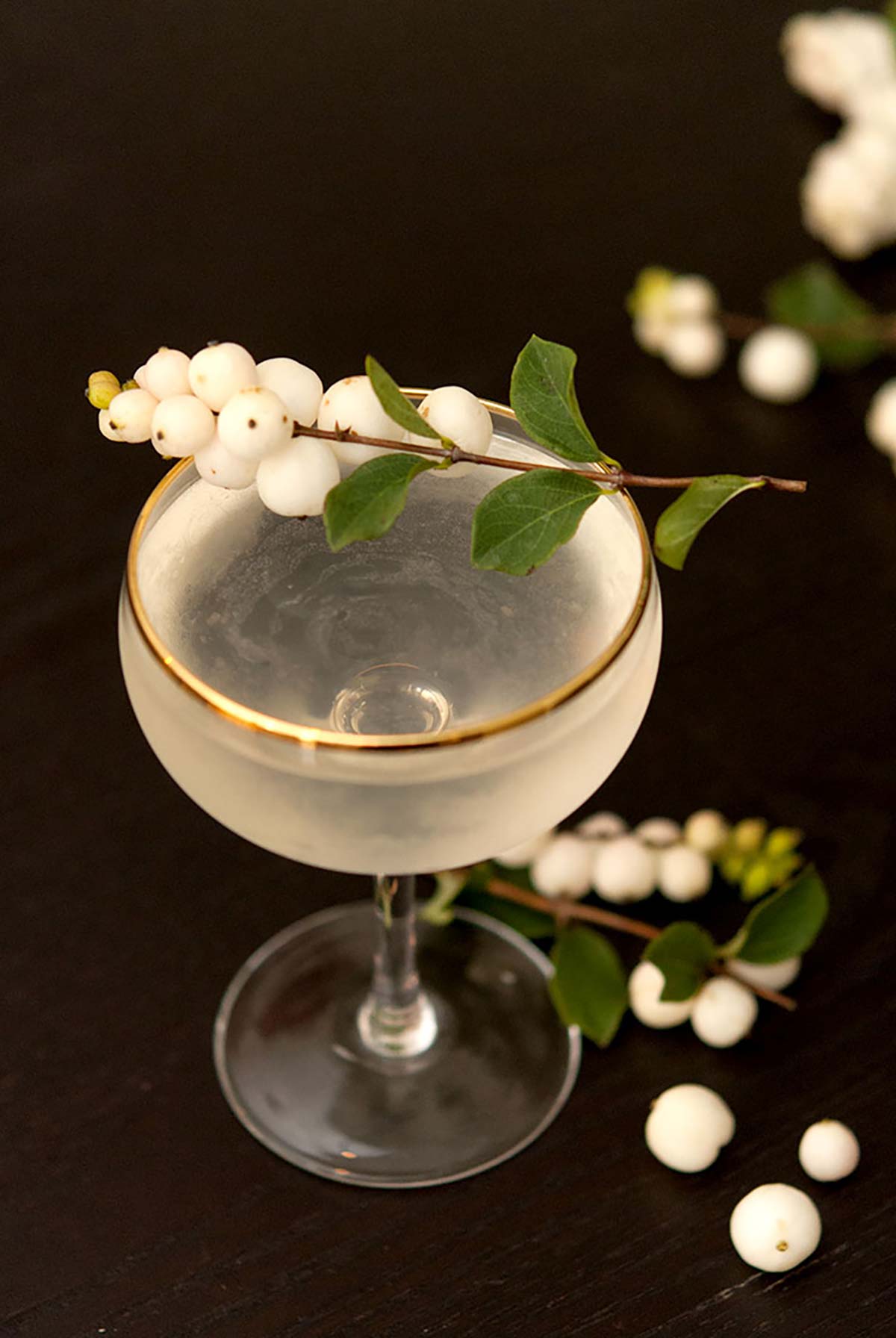 Found She Keeps A Lovely Home
Chocolate Covered Shooters
Amazing!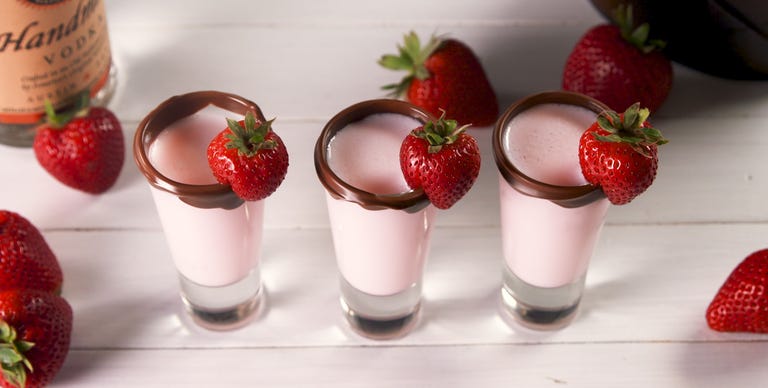 Found Delish
Cupid's Arrow
This decadent drink is filled with berries and topped with chocolate shavings. It's so good it should be a dessert!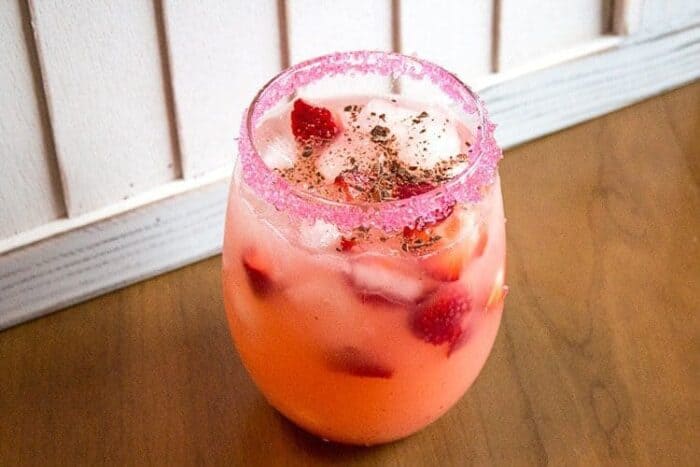 Found The Kitchen Mag Pie
Pink Velvetini & Chocolate Lovers Boozy Milkshake
Two recipes for one single click!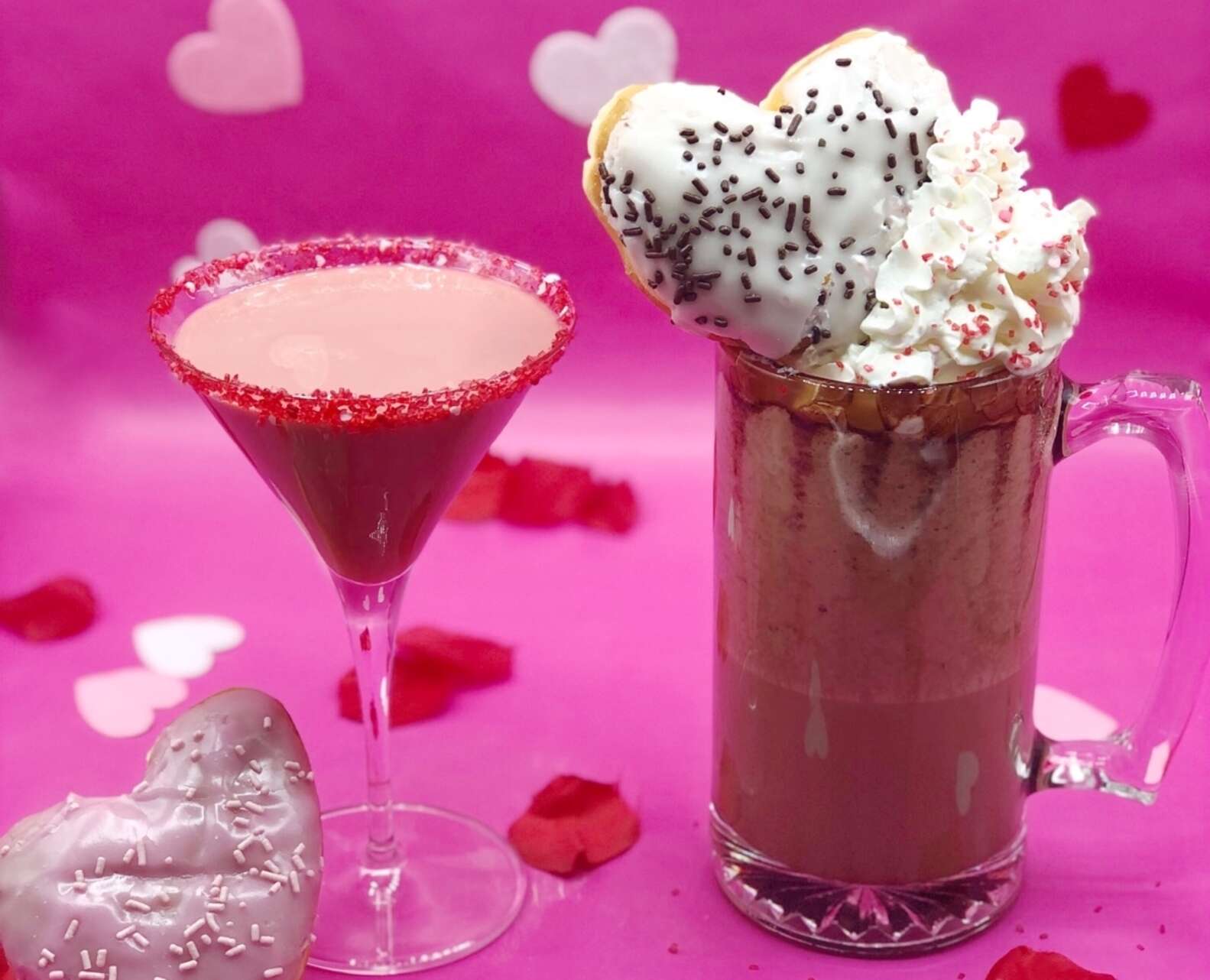 Found Thrillest
Raspberry Moscato Cocktail for Valentine's Day
Yummy, sweet moscato with raspberry!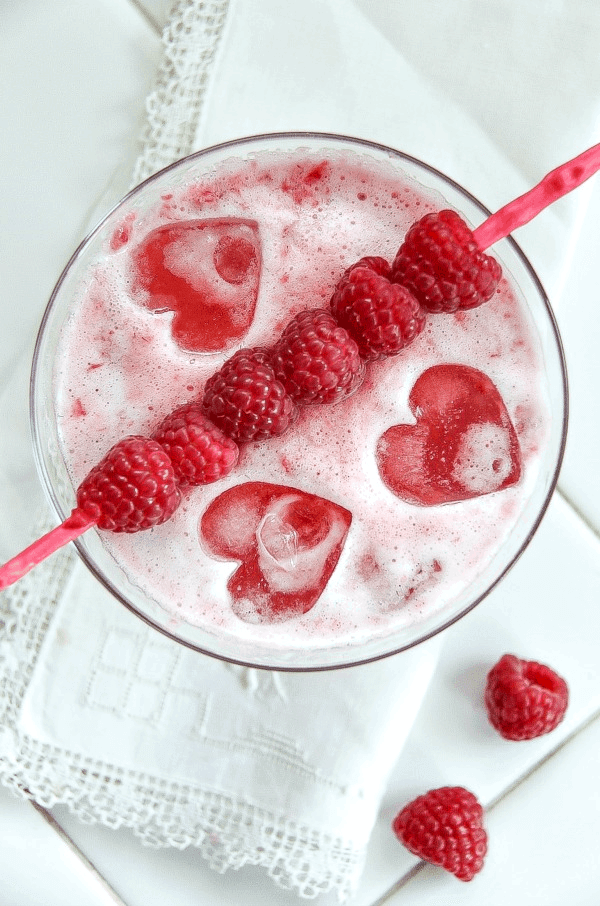 Found Tonya Staab
White Rosemary Rose Coconut Cocktail
This is a decadent coconut cocktail that isn't overbearing with tropical flavor, perfect for a Valentine's Day treat!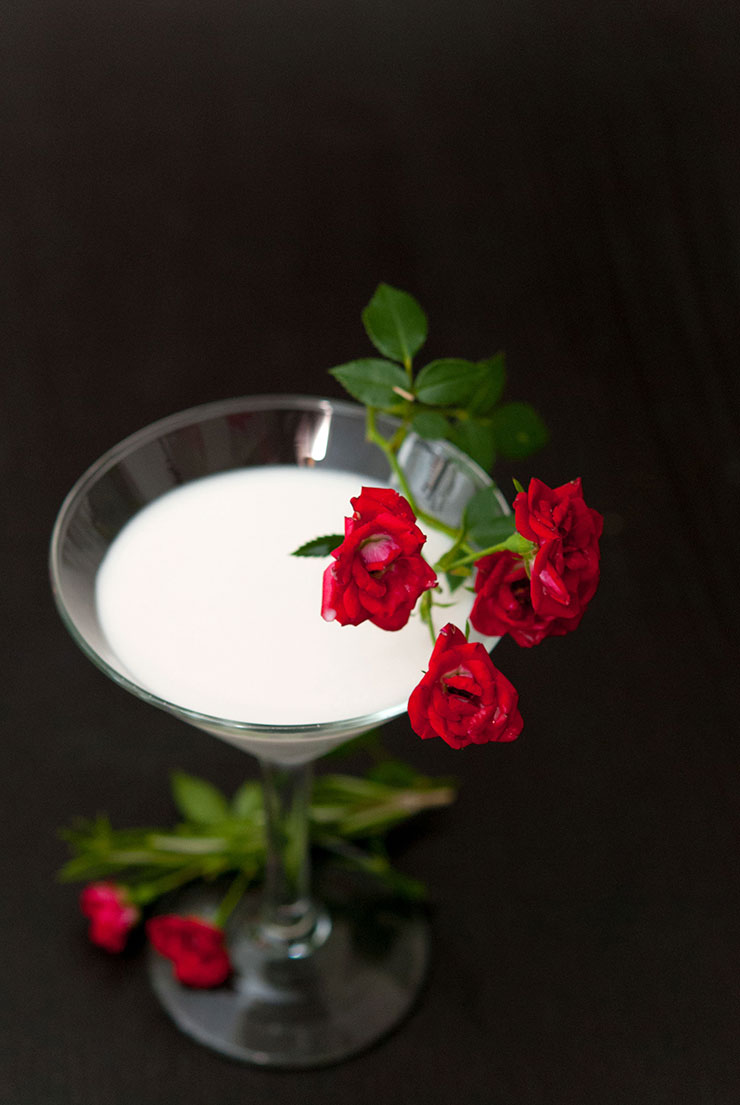 Found She Keeps a Lovely Home
Cotton Candy Champagne
Candy cocktails for the win!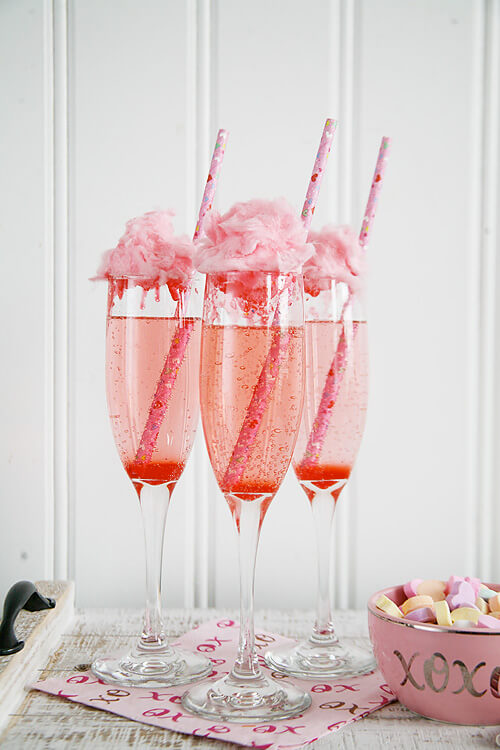 Found The Magnolia Mamas
Kir Royale
How dark and romantic is this?!
Found A Couple Cooks
Chocolate Truffle Martini
Chocolatey deliciousness!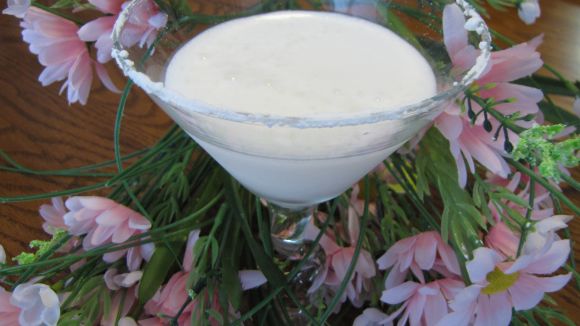 Found Food
Strawberry Sangria
Pretty and pink with the freshest flavors! This is perfect for a Valentine's Day Brunch!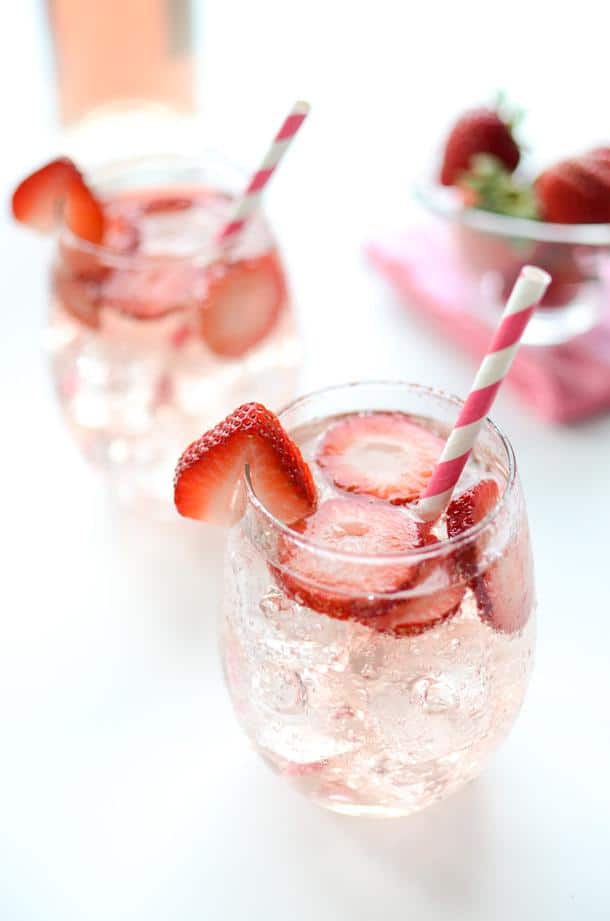 Found Simply Whisked
The Divine Damiana Valentine's Day Cocktail
This cocktail is made with Damiana tea and sake. This is a seriously sexy cocktail!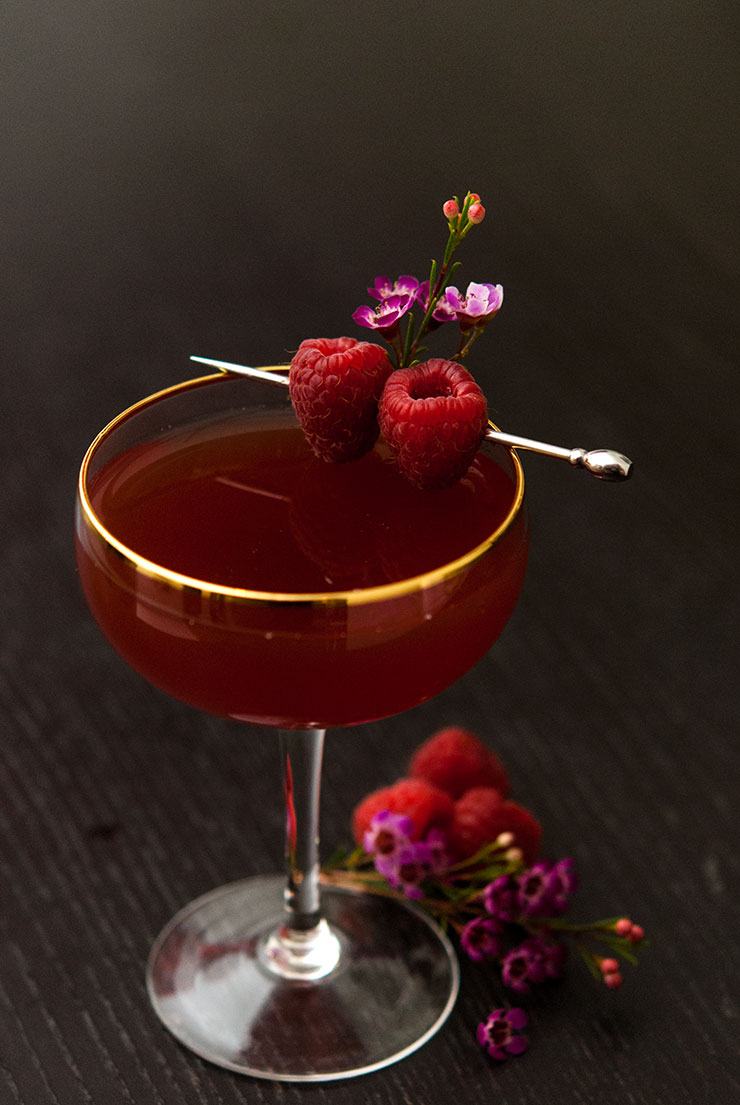 Found She Keeps a Lovely Home
Valentine's Day Lady Rose
Galentine's Day just got better!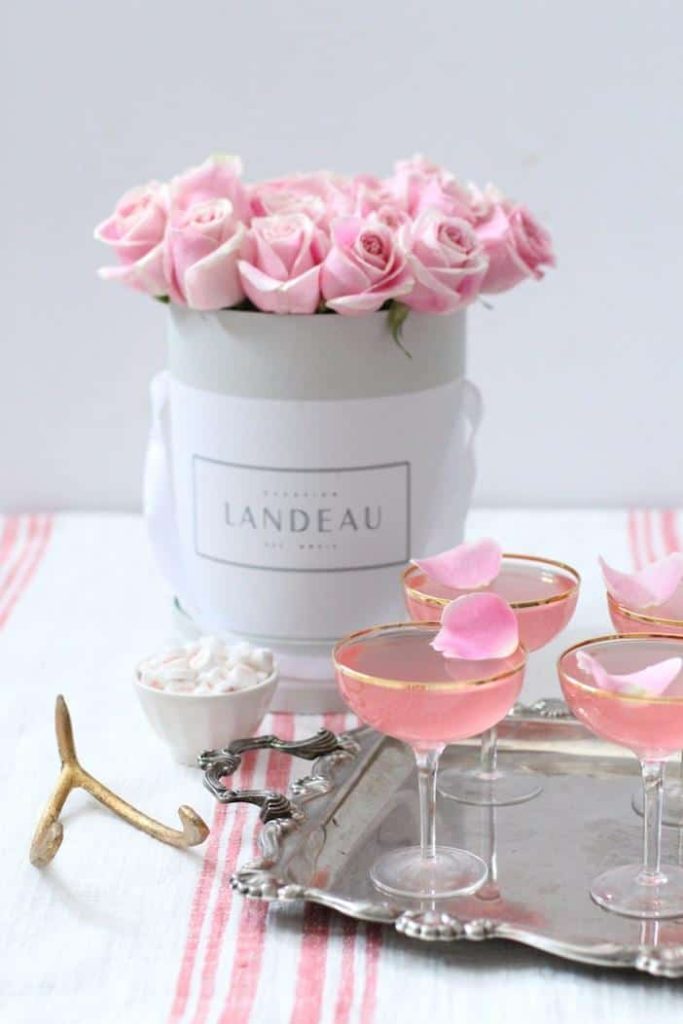 Found Jillian Harris
Strawberry Chantilly Cocktails
This delicate drink is the perfect start to any Valentine's Day weekend!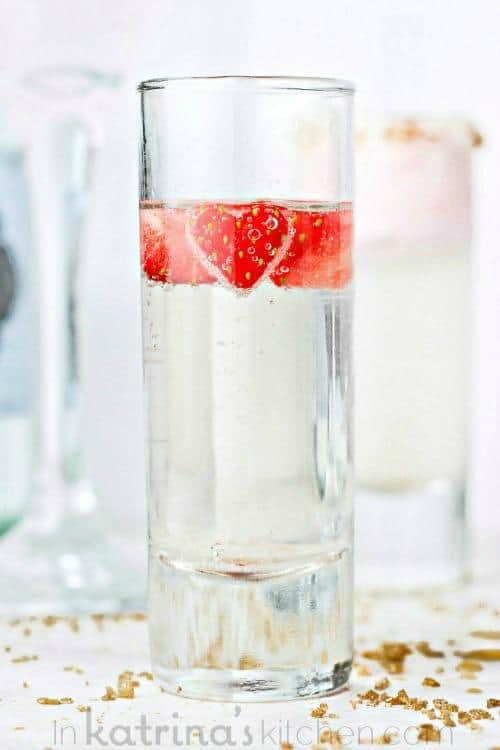 Found In Katrina's Kitchen
Lovebug Cocktail
Cranberry, lime, vodka, and grenadine! Delicious!
Found Snacks and Sips
Strawberry Shortcake Daiquiri
Creamy, sweet, and delicious!
Found The Farm Girl Gabs
Mary Pickford Cocktail Recipe
Named after a silver screen beauty, this fruity mix of grenadine, light rum, and pineapple juice is fabulous!
Found The Spruce Eats
Raspberry Valentine's Day Cocktail Recipe
Frothy and whimsical!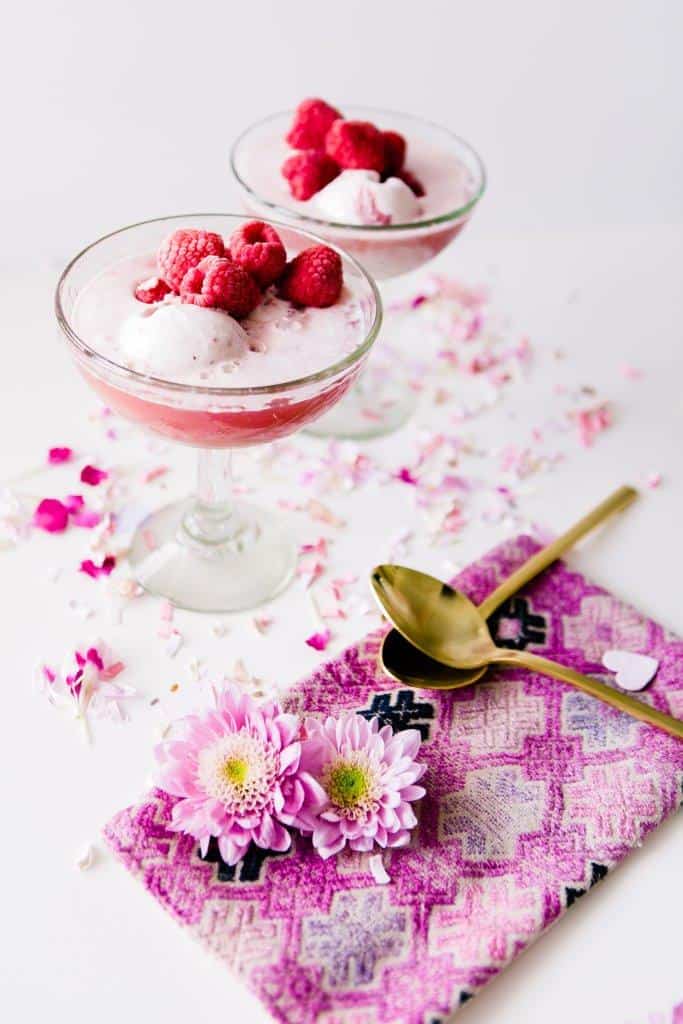 Found Beijos Events
Pink Gin & Tonic Cocktail
This is so pretty!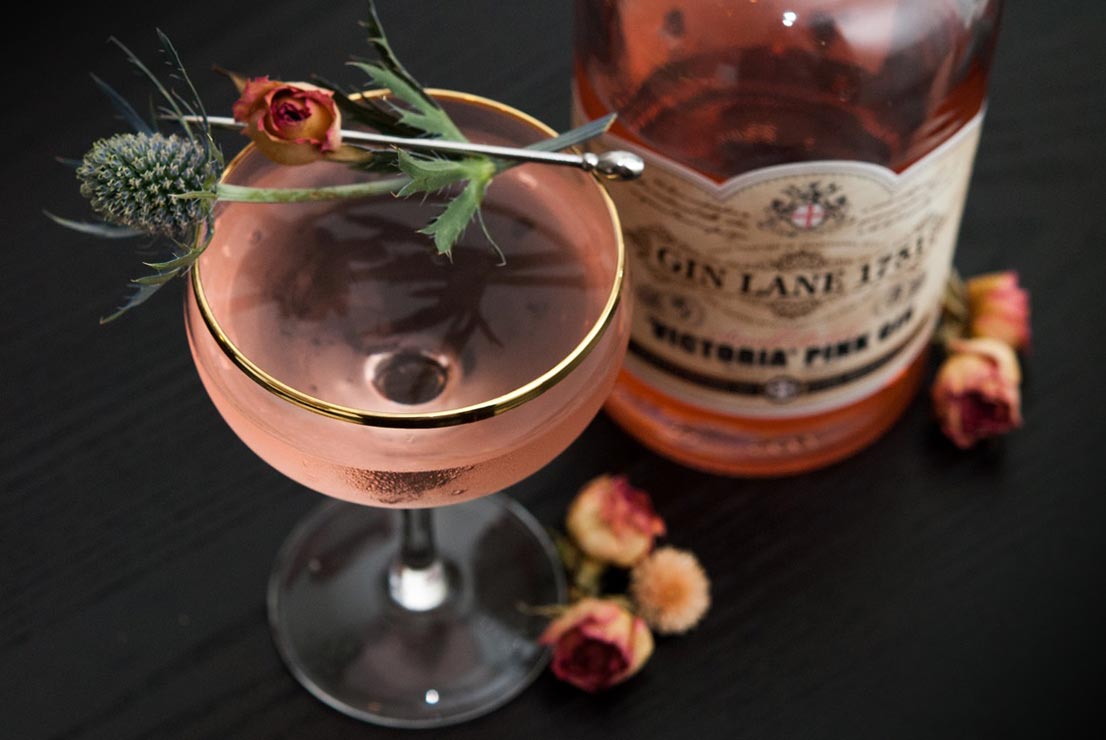 Found She Keeps a Lovely Home
Pink Squirrel
This is a fantastic, creamy, retro drink made with creme de noyaux, and creme de cacao!
Found A Couple Cooks
Love Potion Martini (Triple Berry Martini)
This dark berry drink is dreamy and delicious!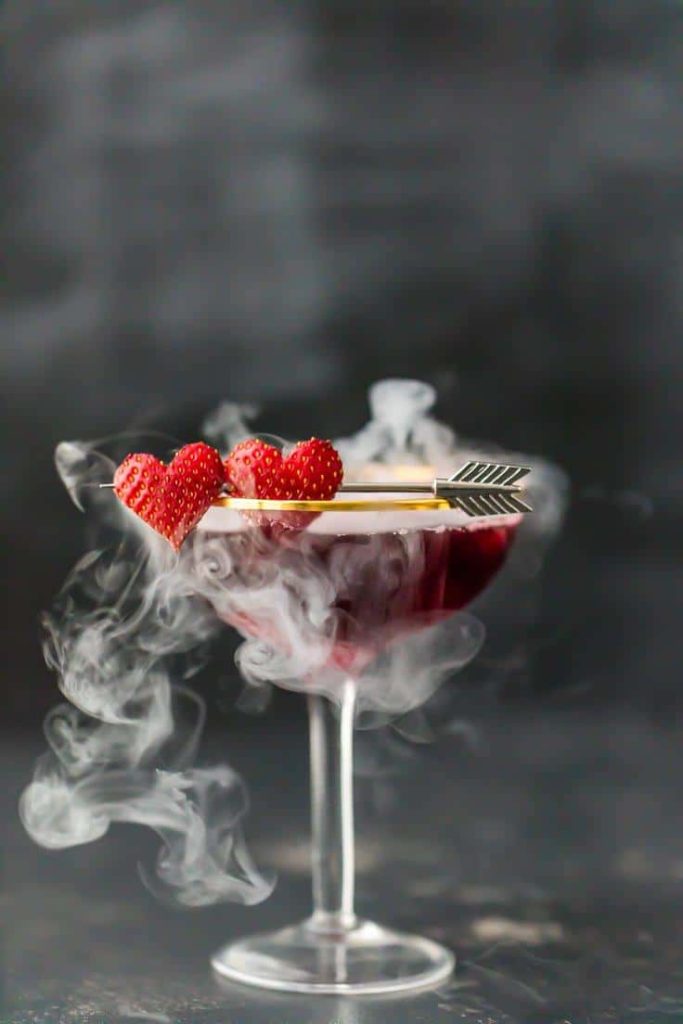 Found The Cookie Rookie
Passion Cocktail
What is love without a little passion?!
Found The Spruce Eats
Lavender French Gimlet
French gimlets are so decadent and elegant. Add a beautiful twist of lavender and you'll have the perfect, purple cocktail for Valentine's Day!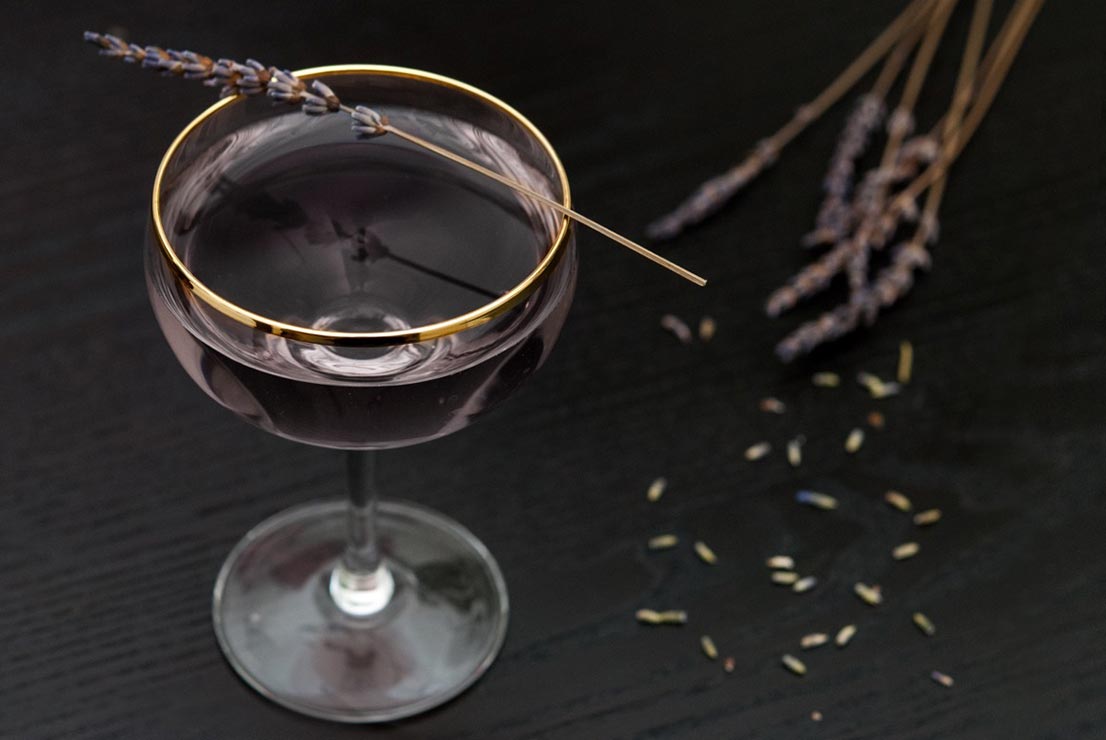 Found She Keeps a Lovely Home
Raspberry Rose Cocktail
Light and sweet! This is a delicate cocktail and pairs perfectly with cheesecake!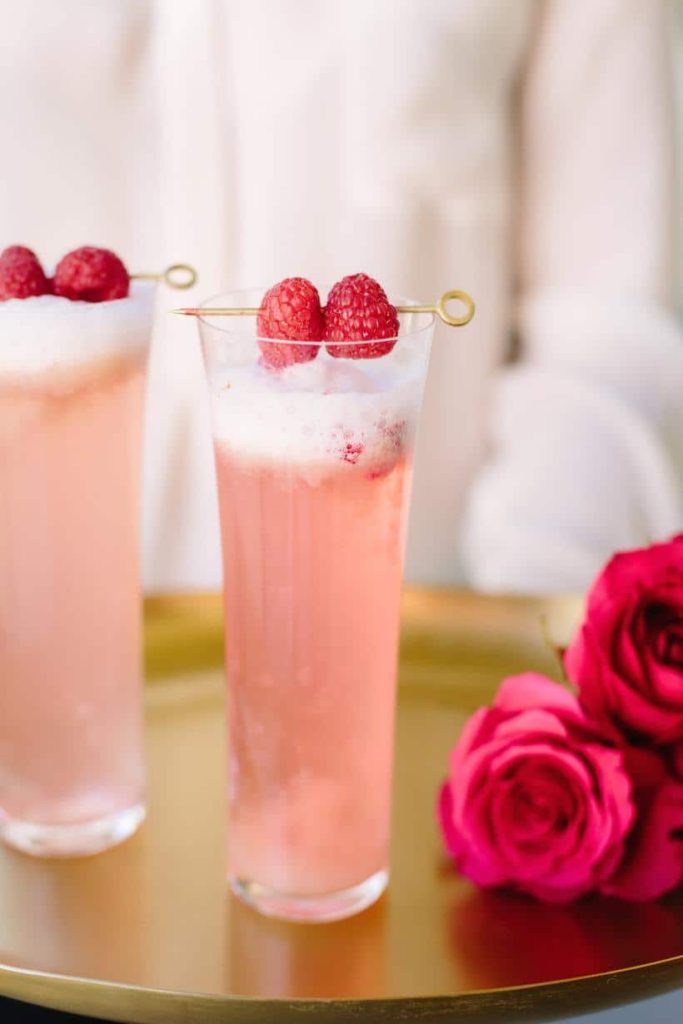 Found Camille Styles
Cherry-Chocolate Bourbon Soda
Here is a drink inspired by something just a little bit darker than a chocolate-strawberry inspired drink! It's delicious!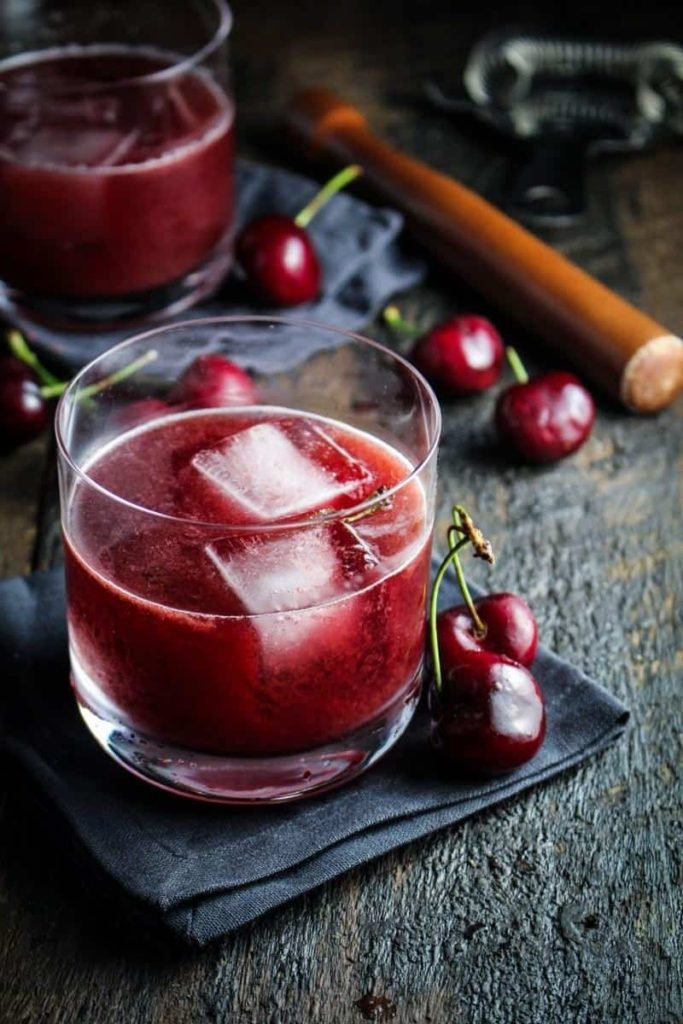 Found Katie at the Kitchen Door
Cupid's Colada Cocktail
Love is in the air! And also in this glass!
Found Who Needs A Cape
Bourbon Cherry Old Fashioned
Grab your bourbon and go to town!
Found Half Baked Harvest
Bésame (Kiss Me) Cocktail
Raspberry Martini
Raspberries are underrated on V Day!
Found A Couple Cooks
Cupids Panties
This is a seriously sassy drink!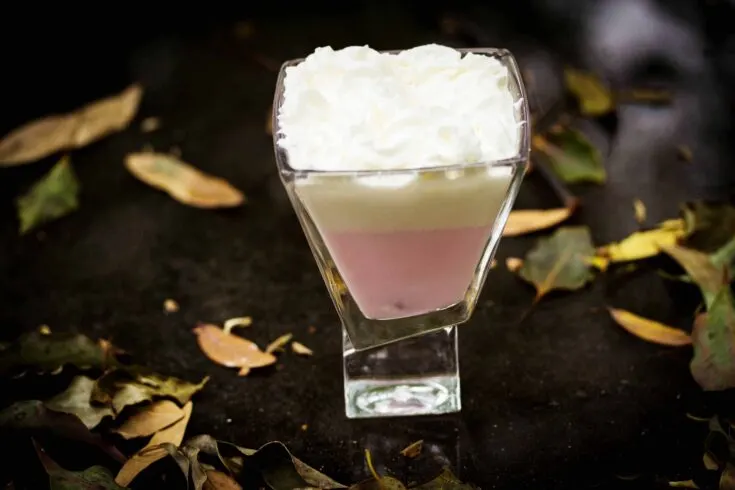 Found Seduction in the Kitchen
Scarlett Kiss
Drambuie and cranberry juice is all you need to make this dreamy cocktail!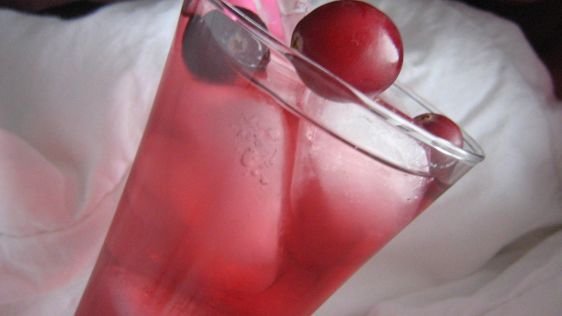 Found Food
Chocolate Old Fashion
Chocolate, whiskey, and orange? A match made in heaven! Just like you and your Valentine!
Found Cocktail Contessa
Strawberry Champagne Floats
Fall in love with these amazing floats!
Found Salty Canary
Soulmate Martini
Whether you have a date or not, rum can be your soulmate!
Found Just A Pinch
Valentine's Day Cocktail
Made with homemade grenadine, this cozy drink will have you falling in love!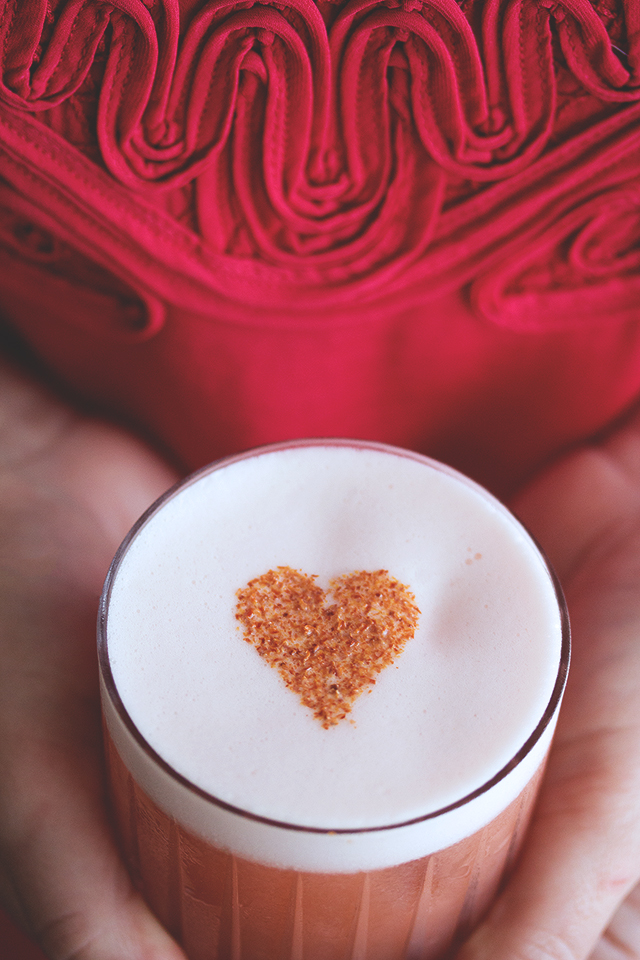 Cosmopolitan Cocktail
So cute! This would be wonderful for a galentines event!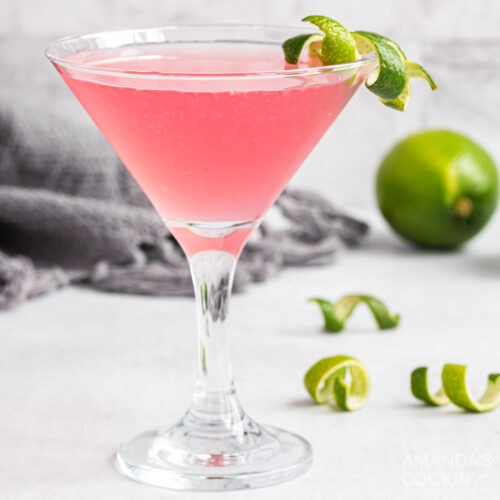 Found Amandas Cookin
You May Also Enjoy…
39 Decadent Valentine's Day Treats and Dessert Recipes
40 DIY Valentine's Day Activities for Kids
40 Valentine's Day Gift Ideas for Her
37 Simple DIY Valentine's Day Gift Ideas From You to Him