Hello, love birds and DIYers!
As Valentine's Day draws itself closer, we already know that you've thought of the perfect Valentine's Day gift for your loved one. Now all you need is the perfect, decadent dessert to top off a lovely meal with your significant other or family! Whether it is chocolate, cherry, or a little bit of spice that you crave we here at BigDIY have got you covered.
Happy baking!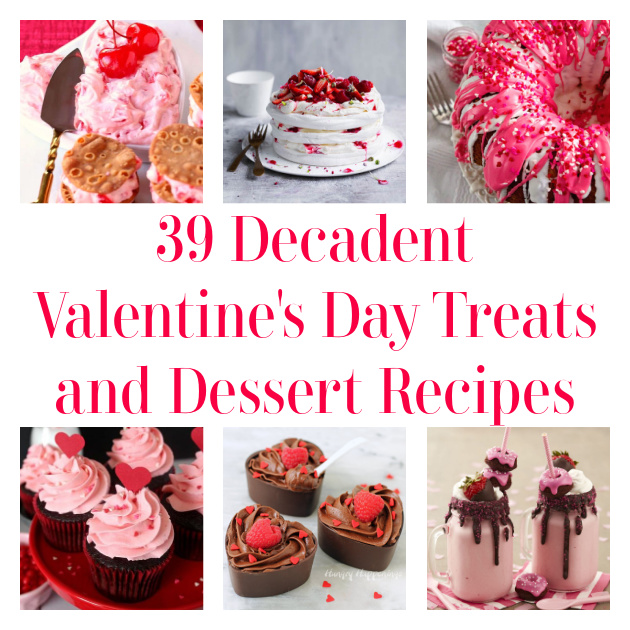 Valentine's Swirl Cake
Get the romance started with this beautiful cake!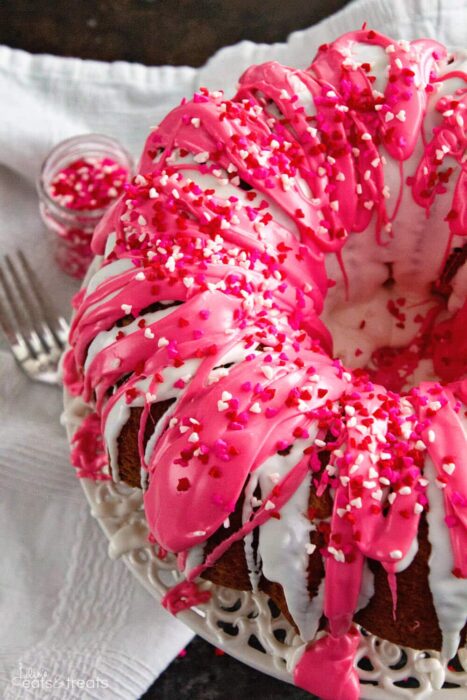 Found Julies Eats and Treats
Rose Milk Cupcakes
These creamy, tres leches cupcakes get a romantic floral twist with this fantastic recipe!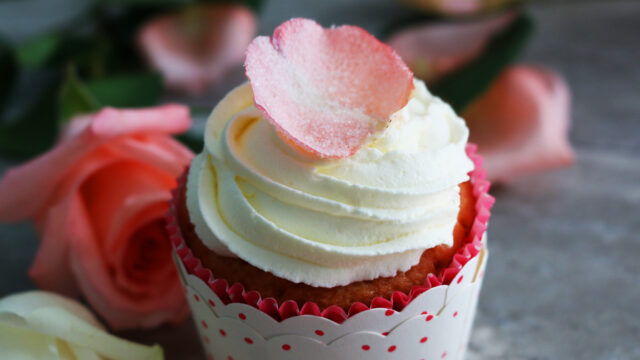 Found Kitchen At Hoskins
Valentine's Heart Macarons
Macarons are a true art form… and these are a work of art!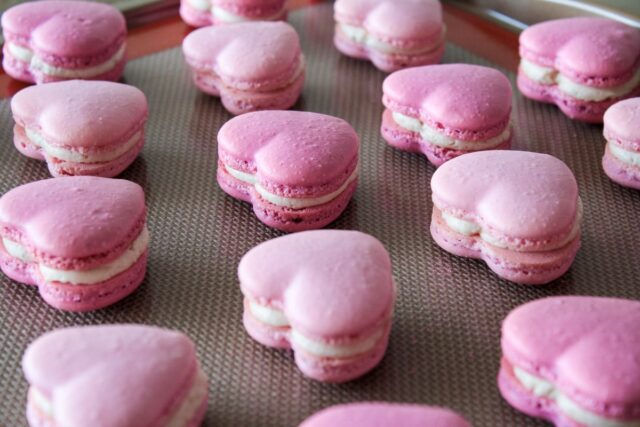 Found Liv For Cake
Berry and Pistachio Stacked Pavlova
This recipe looks beautiful but is actually pretty simple to follow!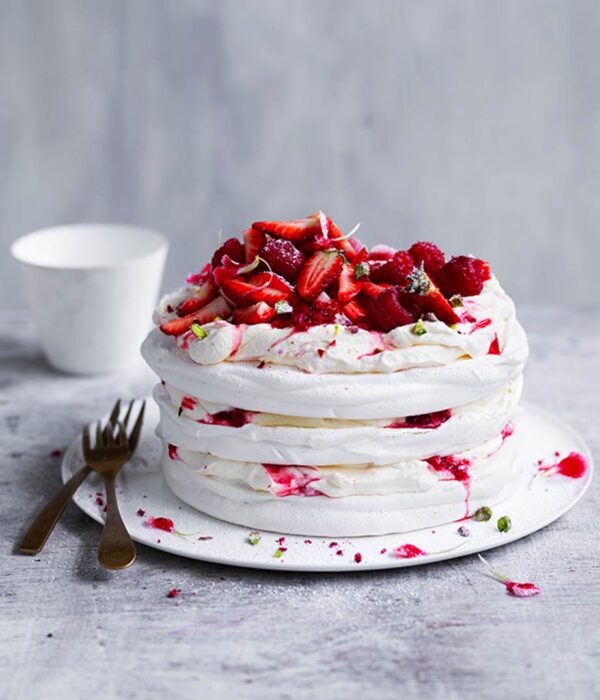 Found Gourmet Traveller
Chocolate Covered Strawberry Milkshake
This is a seriously impressive special occasion milkshake that is sure to bring delight to any strawberry lover!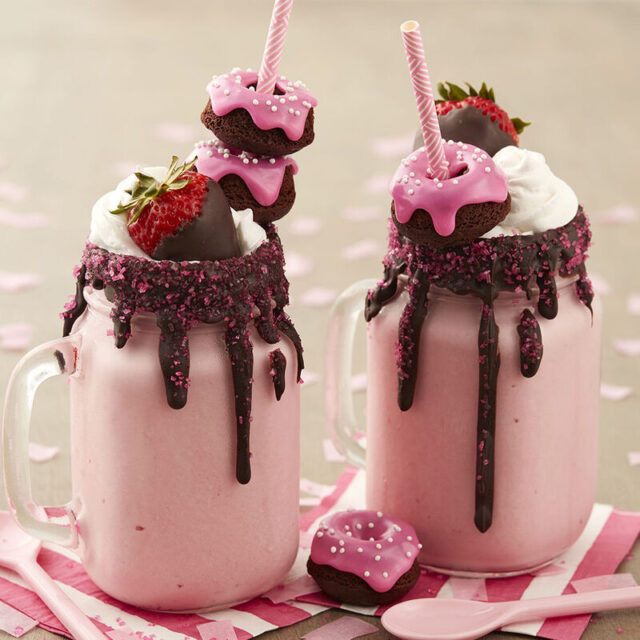 Found Wilton
Valentine's Day Donuts
Nothing says love like the perfect donut!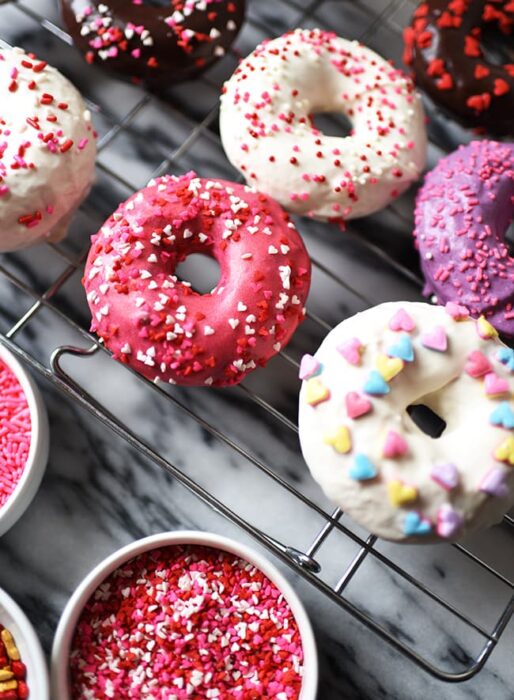 Found Let's Eat Cake
White Chocolate Valentine's Day Fudge
This white chocolate fudge is cute enough for your littles and pretty enough for a romantic dessert!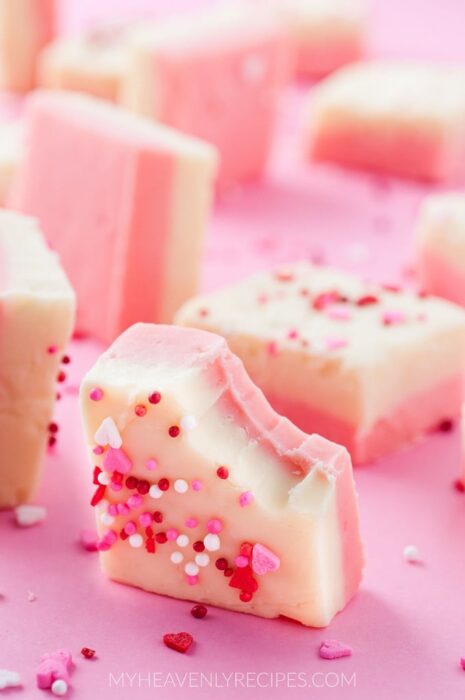 Found My Heavenly Recipes
Red Velvet Crepes
Take breakfast in bed and turn it into CAKE in bed for the ultimate expression of love!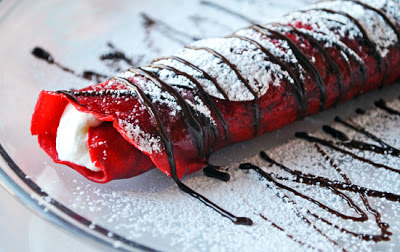 Found Duhlicious
Valentine's Day Rice Krispie Treats
Rice Krispie treats are classic and delicious! This recipe gives them an extra twist that dresses them up for the perfect Valentine's Day snack!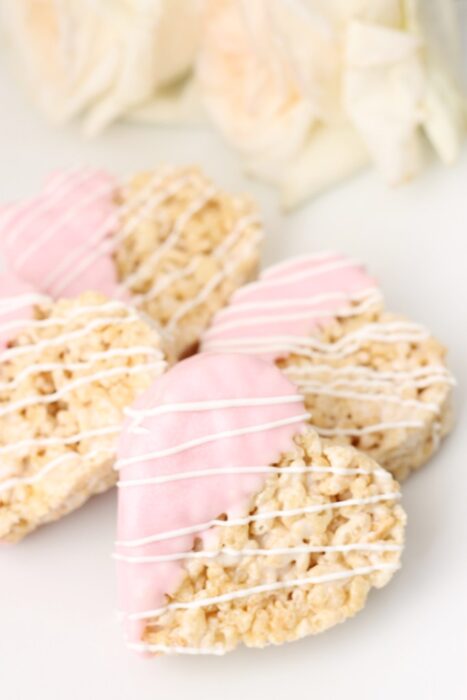 Found Lifestyle with Leah
Cherry Cannoli Sandwich Cookies
Did your heart stop while reading that title? Because mine certainly did! Delicious…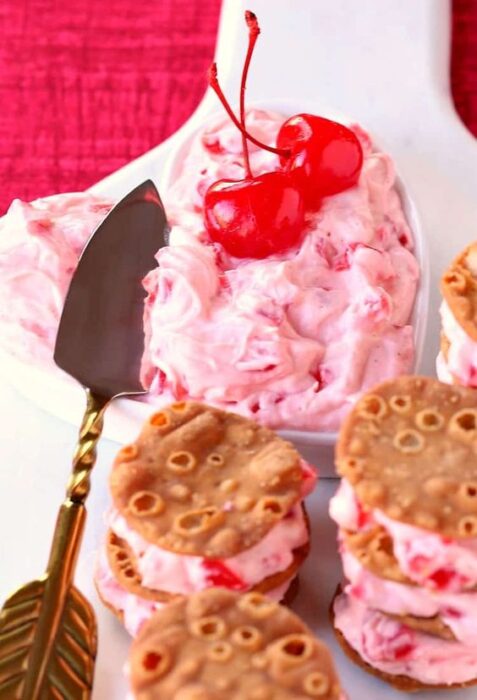 Found Mantitlement
Chocolate Mousse Stuffed Strawberries
Instead of covering the outside of the strawberry with chocolate, why not try stuffing it with chocolate instead?!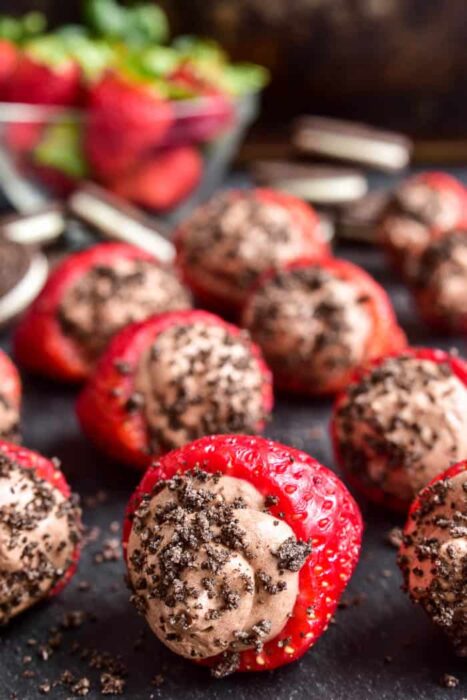 Found Lemon Tree Dwelling
White Chocolate Raspberry Cheesecake
Where there is romance (or dessert for that matter…) cheesecake should always be on the table.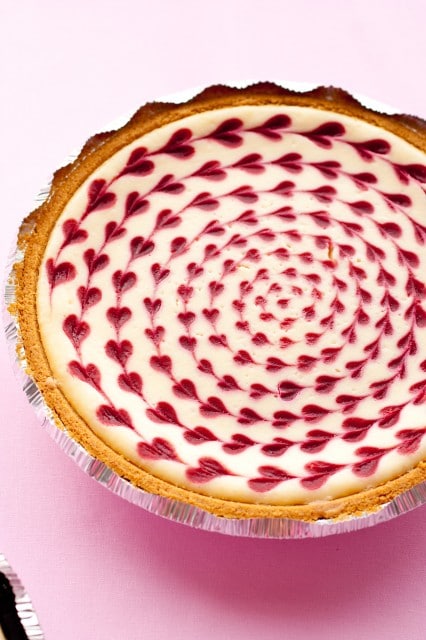 Found Cooking Classy
XOXO Cupcakes
Hugs, kisses, and cupcakes? Best Valentine's Day ever!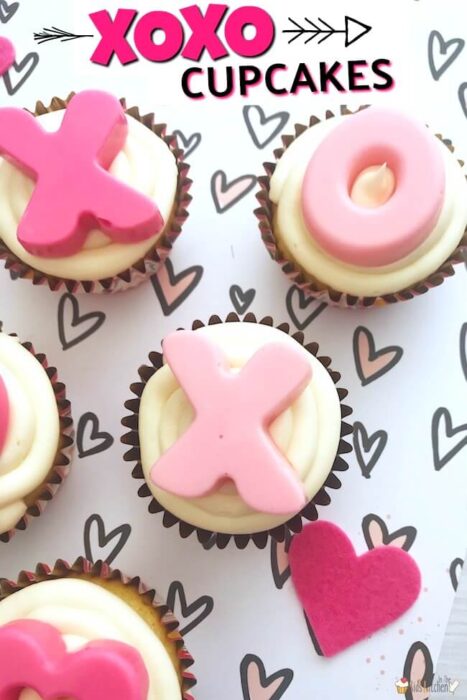 Found In the Kids Kitchen
Chocolate Peanut Butter Pretzel Cupcakes
The flavors, the textures! It all comes together for this fantastic cupcake!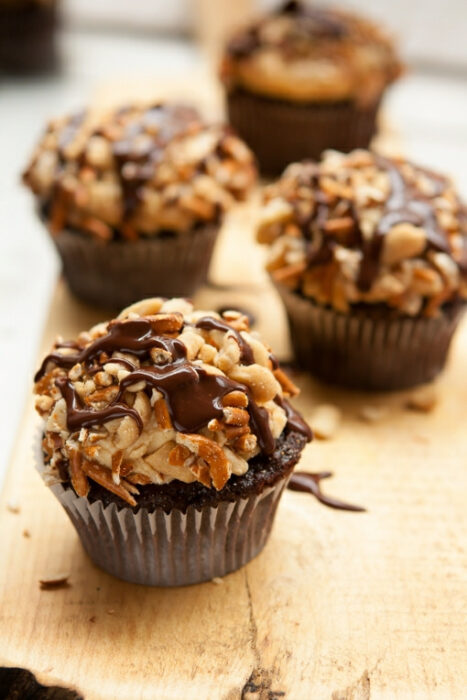 Found David Lebovitz
Strawberry Nutella Heart Pie Pops
This uses sweet, fruity, strawberry jelly with the creamy deliciousness of nutella together for one seriously delectable treat!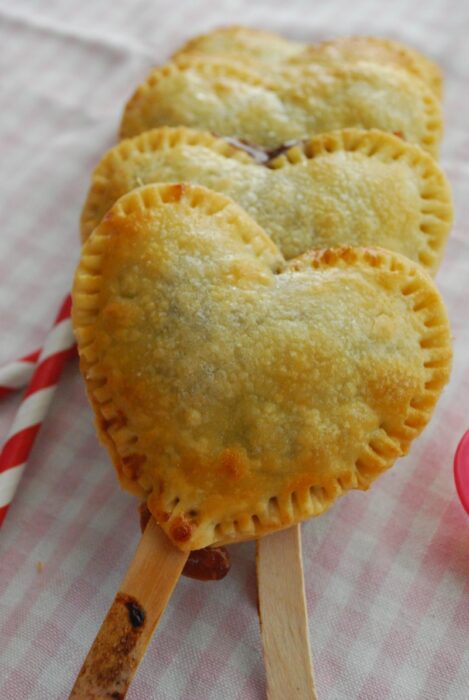 Found The Domestic Rebel
Chocolate Mousse Cup Hearts
Decadent and delicious! This chocolate mousse is divine!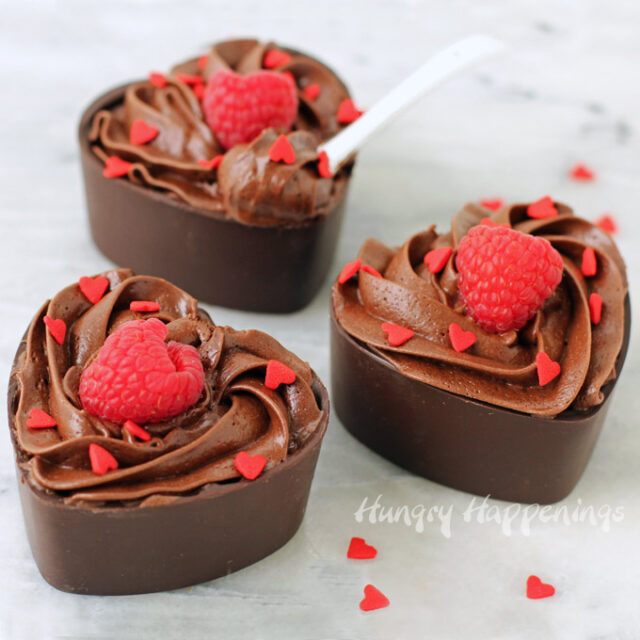 Found Hungry Happenings
Cupid's Hot Chocolate
These sweet and creamy dream in a cup features a combination of white chocolate and strawberry milk!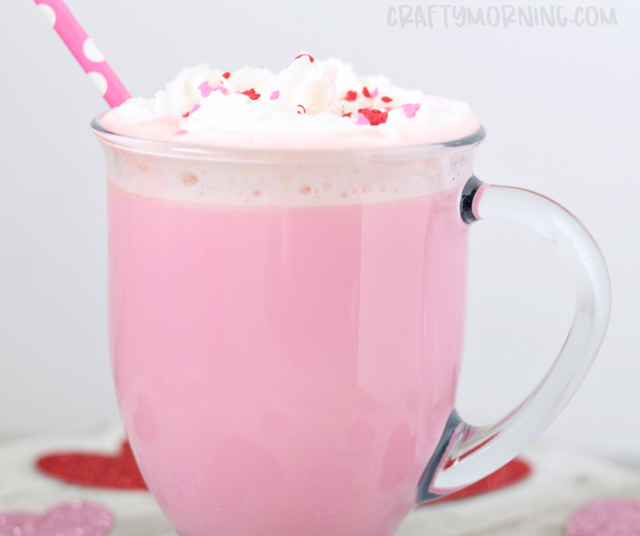 Found Crafty Morning
Maple Walnut Chocolate Dipped Bacon
This chocolate dipped bacon deliciousness can be made to be low carb and sugar free or not. It's up to you! Either way, it is bound to tease your taste buds in a delicious way!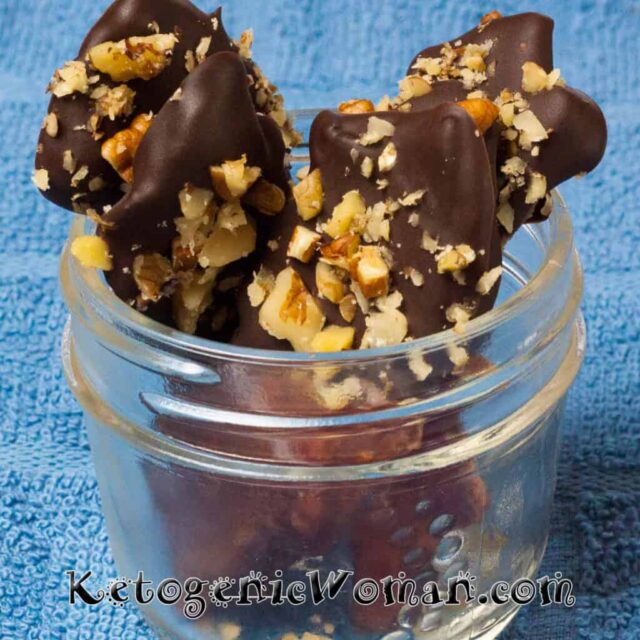 Found Ketogenic Woman
Easy Meringue Ice Cream Cups
Add some texture to your delicious ice cream treat!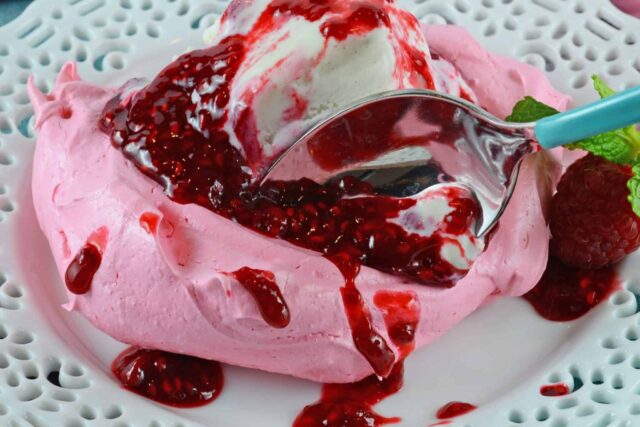 Found Savory Experiments
Valentine's Day Fortune Cookie
Let someone know how fortunate you feel to have them in your life with this adorable Valentine's Day fortune cookie!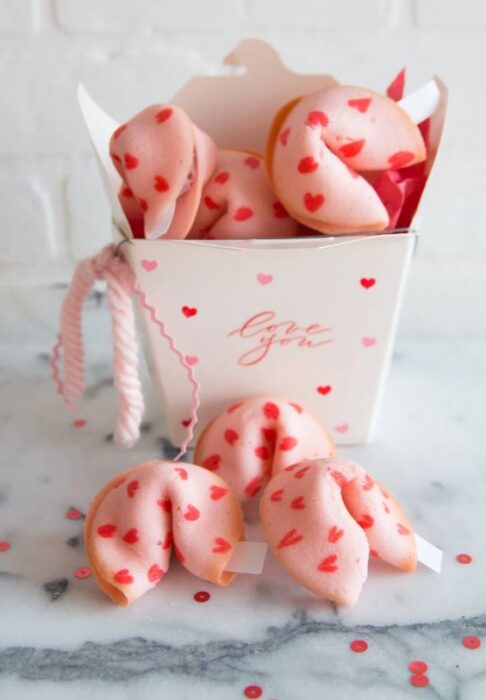 Found Camilleiam
Red Velvet Cake Balls
Red velvet is a Valentine's Day classic! Why not use it in these delicious cake balls?
Found Chocolate with Grace
Found Red Valentine's Day Cinnamon Rolls
Call it whatever you need to in order to justify eating dessert for breakfast!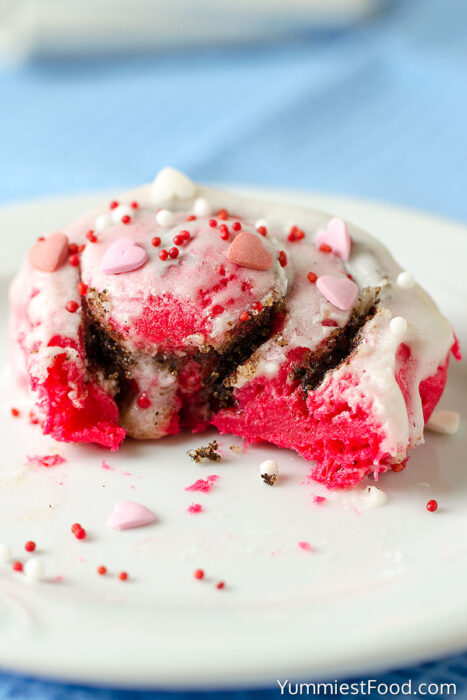 Found Yummiest Food
Reese's Peanut Butter Cup Bars
Peanut butter lovers unite and bow down to this lovely Reese's peanut butter cup bars!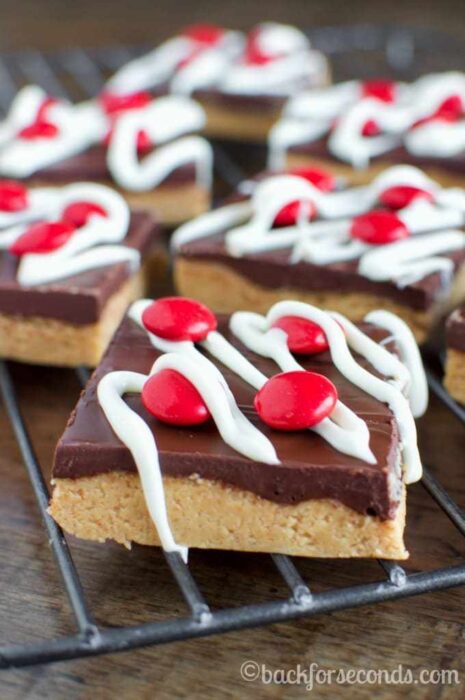 Found Back for Seconds
Valentine's Day Pinwheel Cookies
This is a scrumptious and sweet recipe to impress your loved ones this Valentine's Day!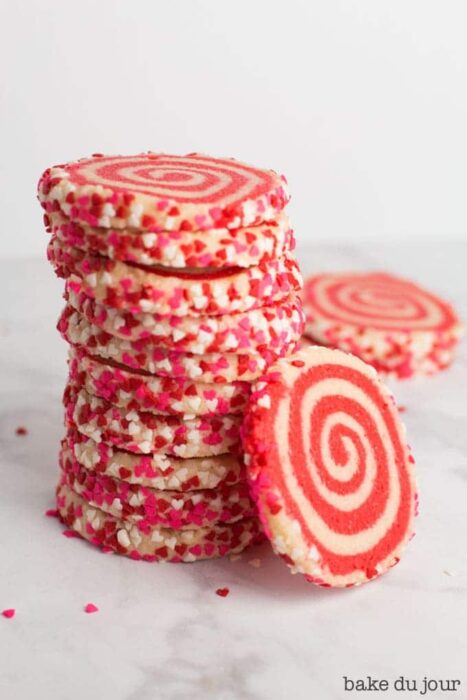 Found Bake Du Jour
Raspberry Mousse Heart Chocolates
This is a super simple recipe that uses only 4 ingredients!

Found The Loopy Whisk
Peekaboo Pound Cake
Cute, lovey, and delicious! Why not give this recipe a try!?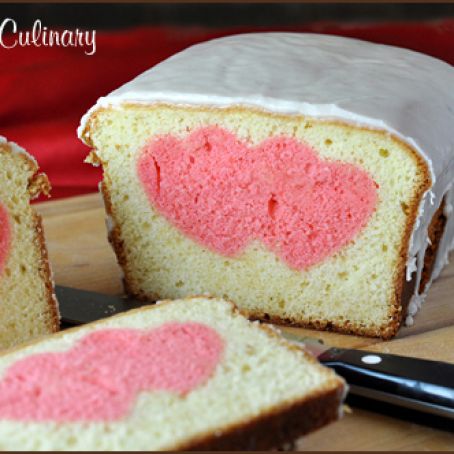 Found Key Ingredient
Red Hot Cinnamon Cupcakes
Keep it spicy this Valentine's Day with these delicious hot cinnamon cupcakes!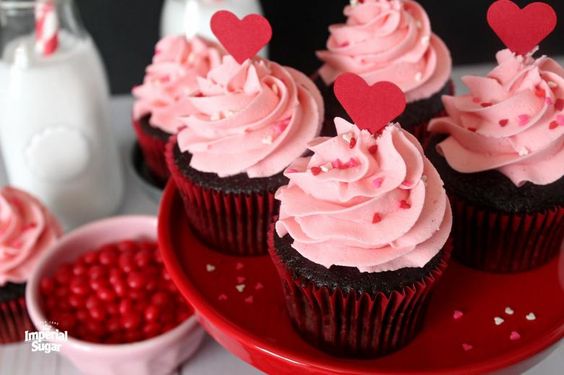 Found Dixie Crystals
Rhubarb and Raspberry Brownie
Looking for something a little different this year? Why not try adding rhubarb to your Valentine's Day dessert?!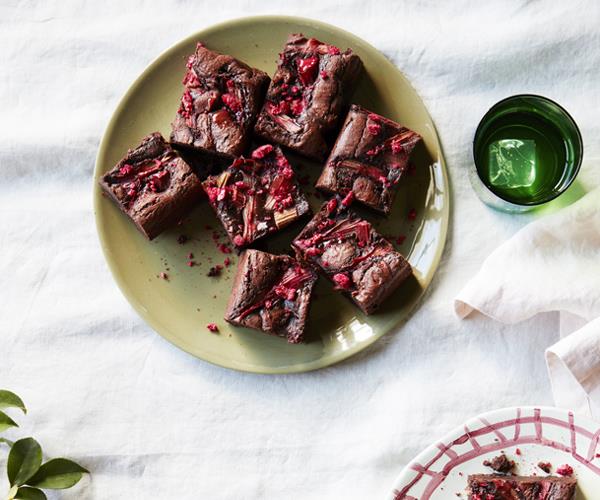 Found Gourmet Traveller
Hearts in Twists Candy Bark
The combination of salt and chocolate is such a winner!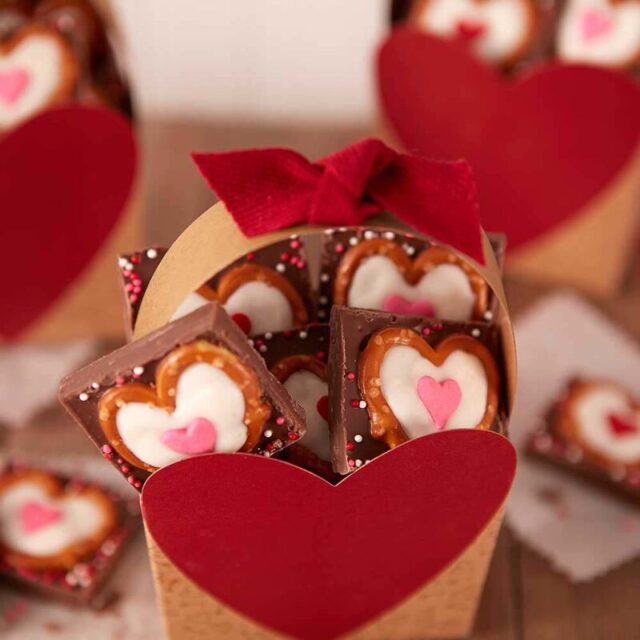 Found Wilton
Valentine's Day Oreo Pops
If your loved one or loved ones is an Oreo lover, this is the perfect treat!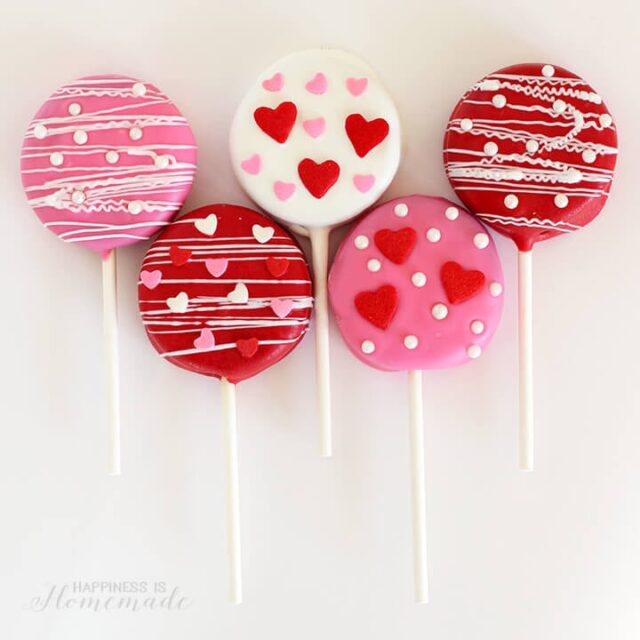 Found Happiness is Homemade
Chocolate Cookie Dough Hearts
Who doesn't love a great excuse to snack on come cookie dough?!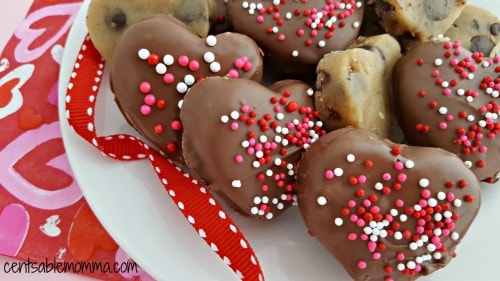 Found Centsable Momma
Chocolate Covered Strawberries
Chocolate covered strawberries are as classic as it gets, right? But there are SO many different way to top them that make them perfect for your loved one!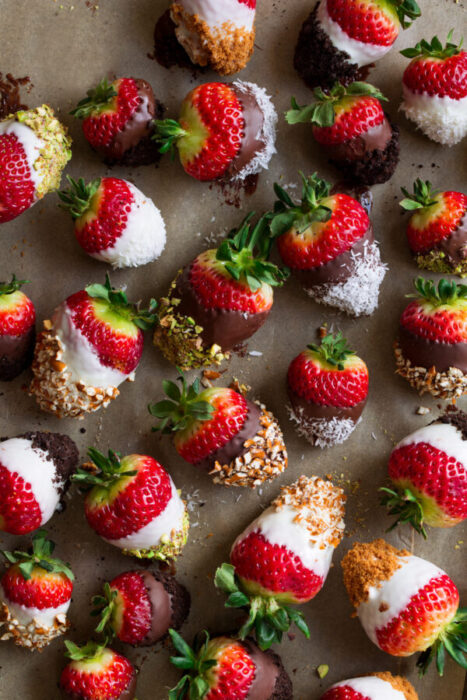 Found Cooking Classy
Chocolate Churro Pies
Cinnamon, sugar, chocolate… to die for! Why not give it a try for something new and different this V Day?!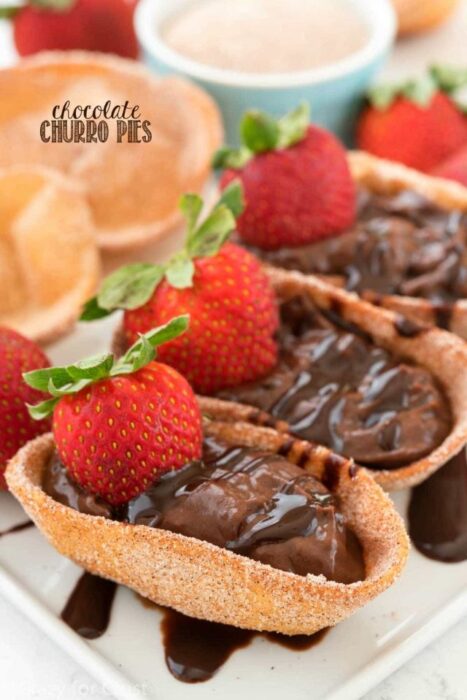 Found Crazy for Crust
Raspberry and Vanilla Jubes with Lime Sugar
This is such a fun blend of flavors and textures, sure to impress anyone after a Valentine's Day meal!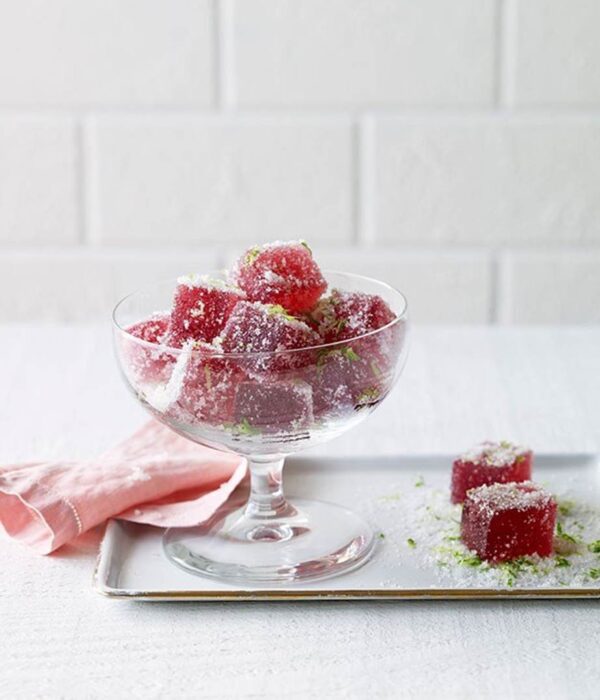 Found Gourmet Traveller
Chocolate Banana Sundae Bites
Banana splits have gotten a makeover with these adorable little sundae bites!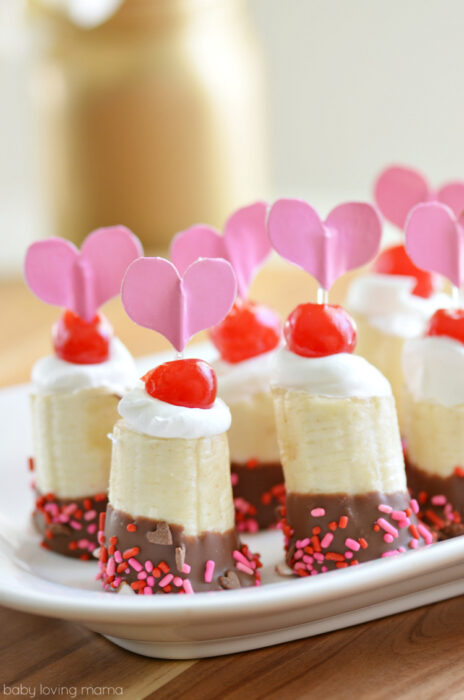 Found Finding Zest
Pink Peppermint Patties
If you can't wait until Saint Patrick's Day to dig into some minty goodness, this one is for you!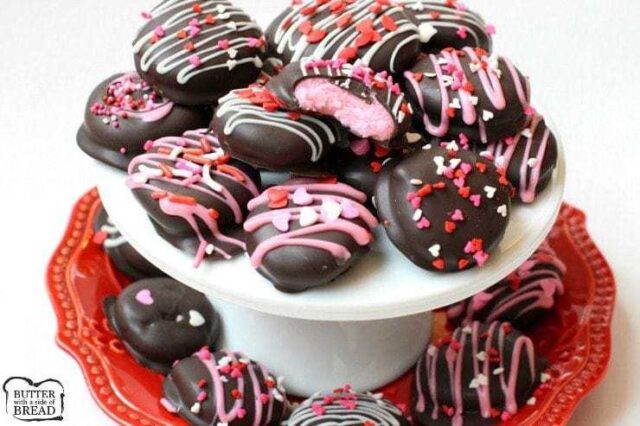 Found Butter With a Side of Bread
German Chocolate Cake
Classic and decadent! This German chocolate cake is to die for!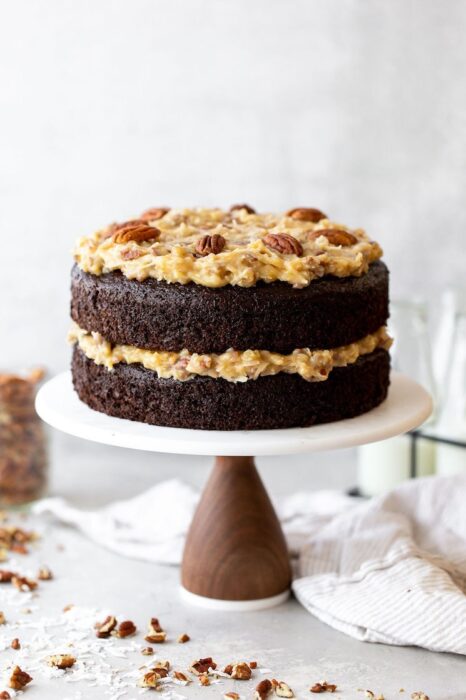 Mini Vanilla Pound Cake
How cute are these?! Just add a scoop of ice cream and go to town!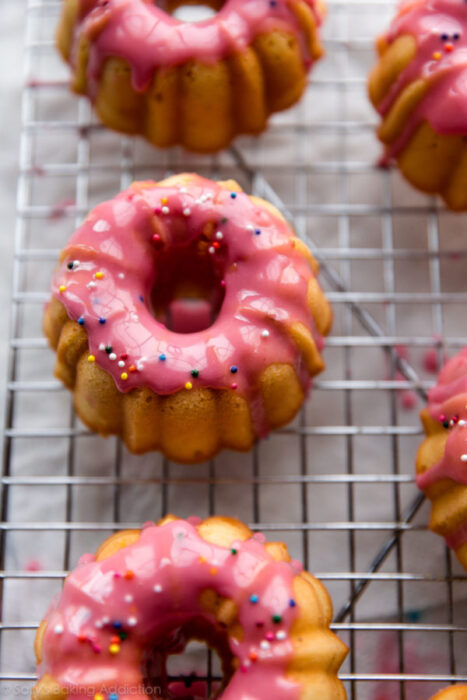 Found Sally's Baking Addiction
Red Velvet Sugar Cookies
Red velvet is classic for the deep red color on Valentine's Day, and isn't it great?!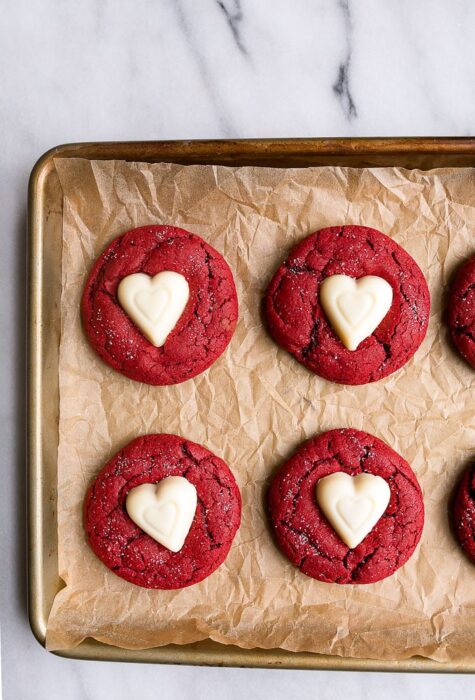 Found Dessert for Two
You May Also Enjoy…
40 DIY Valentine's Day Activities for Kids
40 Valentine's Day Gift Ideas for Her
37 Simple DIY Valentine's Day Gift Ideas From You to Him
30 Out of this World Overnight Oats Recipes