Hello, DIYers!
It is the season of love! What better way to celebrate than with a cake? We're here to offer up inspiration for your gorgeous and decadent Valentine's Day cake, perfect for two or something fun and lovable enough to share with the family and friends! Give them a try!
Happy baking!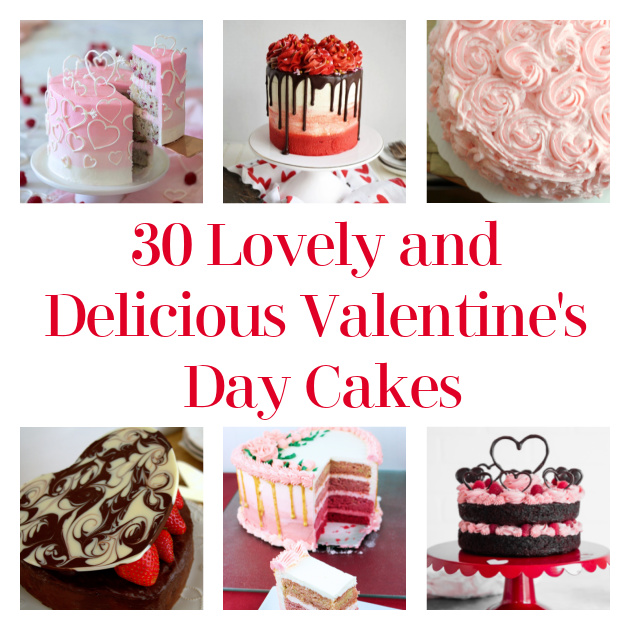 ...
Pink Valentine's Day Cake
This looks so fun and delicious! You could easily serve this on a date, with your family, or bring it to a gathering with friends or co-workers!
Found Handle the Heat
Strawberry Sliced Heart Cake
So yummy and right on theme!
Found Southern Living
Triple Layered, Cherry Top Cake
How beautiful is this!? Those bright colored cherries really make a statement!
Found Kitchen Fun with My 3 Sons
Marble Valentine's Day Cake
Found Domestically Blissful
Vegan Red Velvet Chocolate Chip Layer Cake
How gorgeous!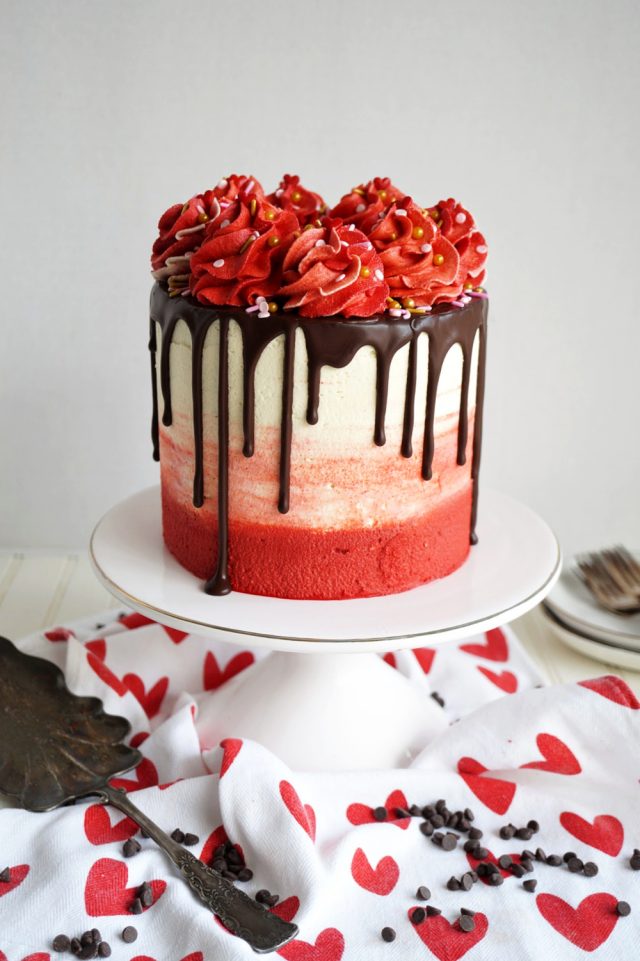 Found The Baking Fairy
Chocolate Strawberry Cake
Amazing
Found Divalicious Recipes
Valentine's Day Cookie Cake
Part cookie, part cake! Wonderful!
Found Peas and Crayons
Decadently Decorated Valentine's Day Cake
Who wouldn't fall in love with this cake?!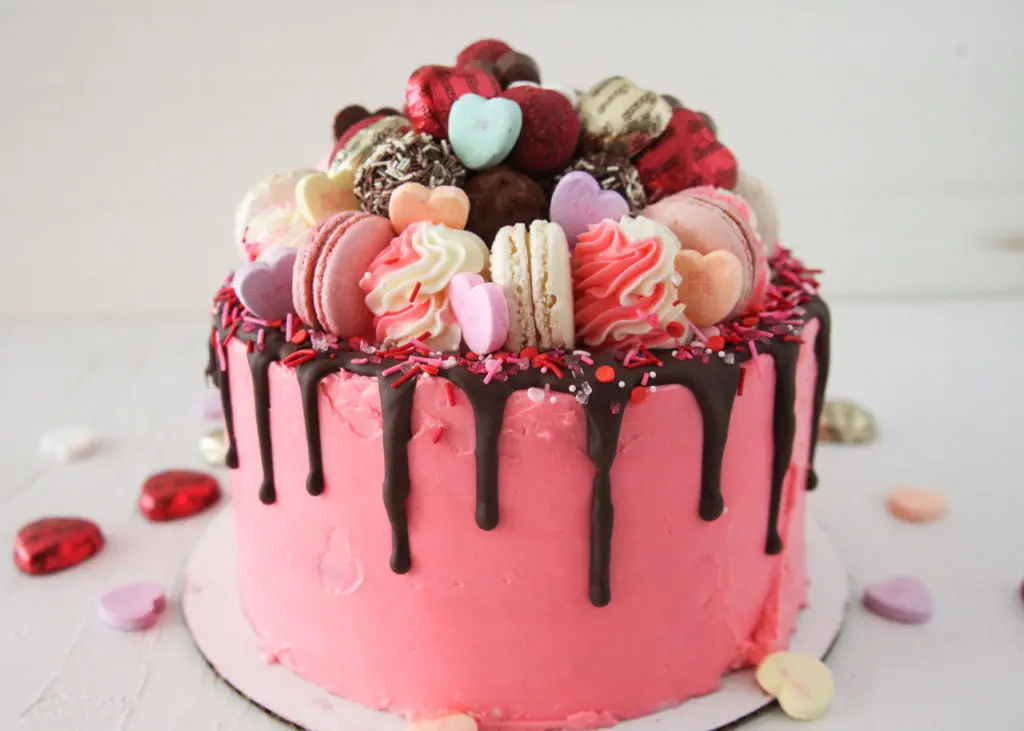 Found Swans Down
Ombre Heart Valentine's Day Cake
This is so dreamy! The ombre layers are beautiful!
Found Gretchen's Vegan Bakery
Strawberry Chocolate Mousse Cake
How Beautiful!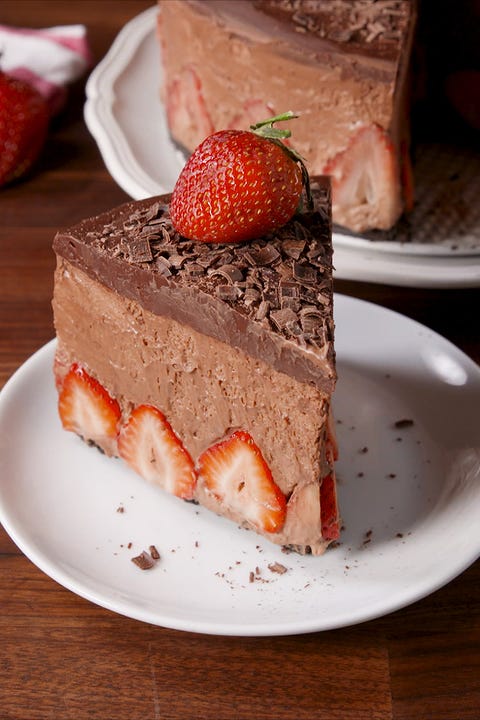 Found Delish
Valentine's Day Chocolate Raspberry Cake
Is your mouth watering yet?!
Found Pineapple and Coconut
Pink Champagne Cake
This would be PERFECT for a GAL-entine's Day get together!
Found Joann Eats Well with Others
Midnight Cookies and Cream Cake
Take cookies and cream to a delicious and pink level!
Found Sweet Polita
Conversation Heart Cheesecakes
These are adorable!
Found Hungry Happenings
Mini Valentine's Day Cakes
How cute!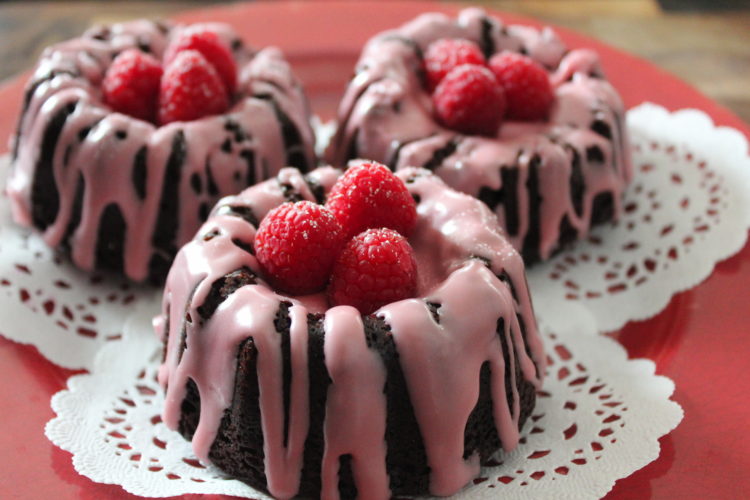 Found Recipes Inspired By Mom
Strawberry Cake Roll
So cute, so delicious!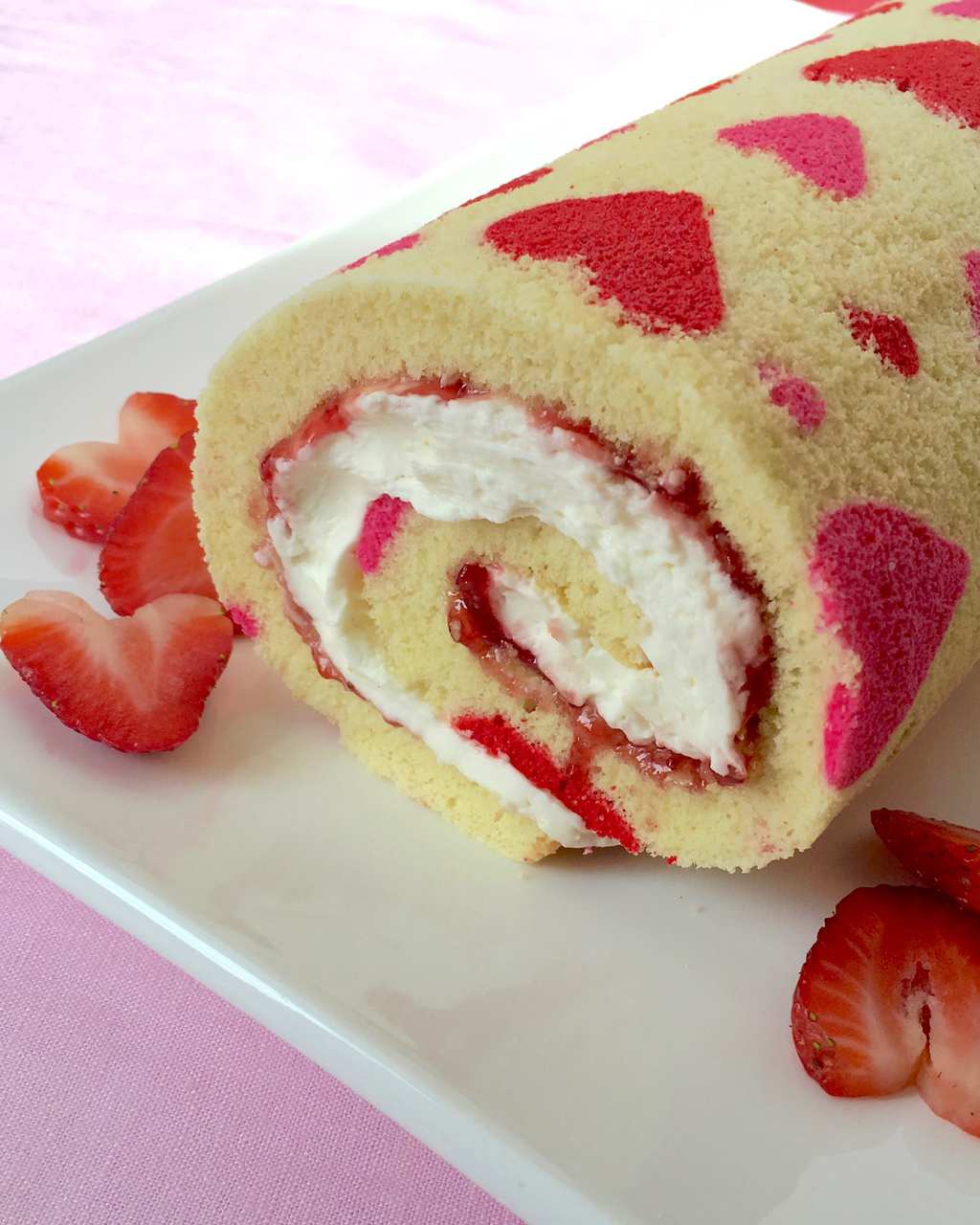 Found Tara Teaspoon
Pink Velvet Cake
Check out this charming pink velvet cake! I love the different colored layers!
Fould Chelsweets
Unicorn Valentine's Day Cake
Unicorn cakes are so popular! This one gives it a Valentine's Day twist!
Found Mom Does Reviews
Raspberry and Buttercream Valentine's Day Cake
White chocolate buttercream on the inside, Italian meringue buttercream on the outside? Sold!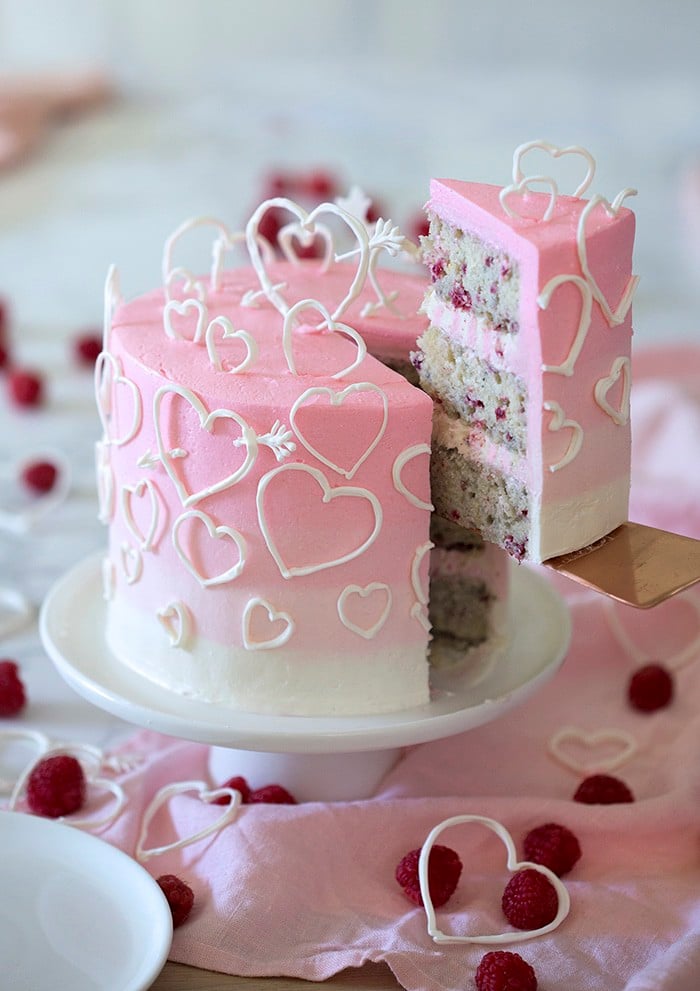 Found Preppy Kitchen
Red Velvet Mini Cakes
These are so cute!
Found YouTube
Funfetti Valentine's Day Cake
This is simple, fun, and amazing!
Found Cooking LSL
Lips Valentine's Day Cake
These lips are ready to meet your lips!
Found The Cake Blog
Heart Loaf Cake
How unbelievably cute is this loaf cake?!
Found Sainsbury's
Chocolate Covered Strawberry Cake
Nothing says Valentine's Day like a chocolate-covered strawberry!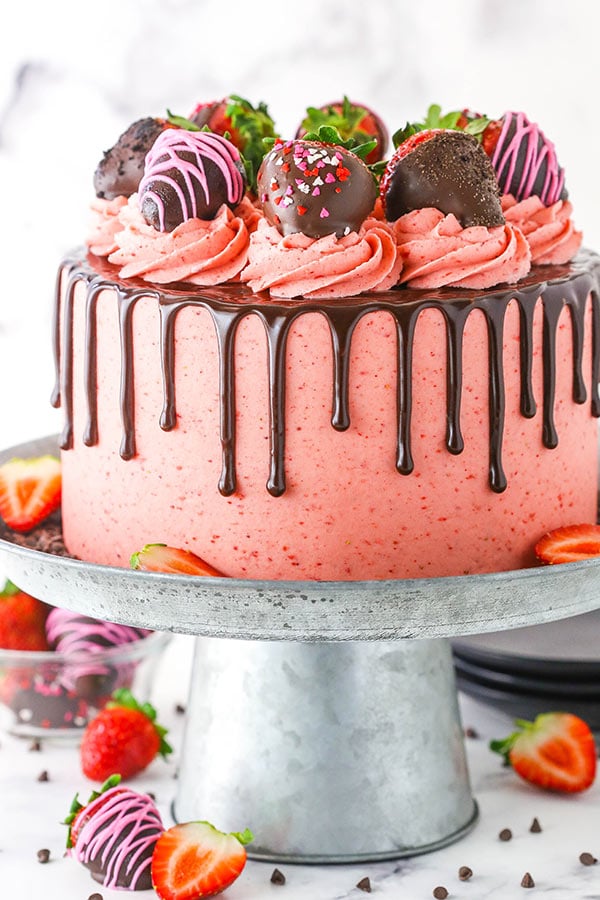 Found Life Love and Sugar
Decadent Red Velvet Cake
How cute!
Found DIY Ways
Keto Valentine's Day Cake
Doing the keto diet or trying to keep it low carb? You can still enjoy something sweet!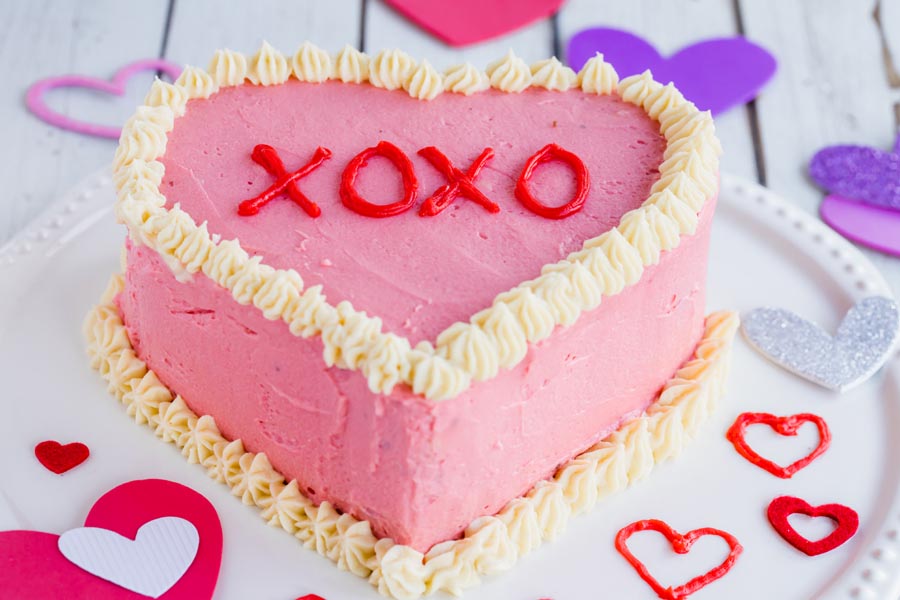 Found Keto Focus
Easy Dark Chocolate Cake
You don't have to be an expert cake decorator to create something delicious and theme-y! Try this easy recipe!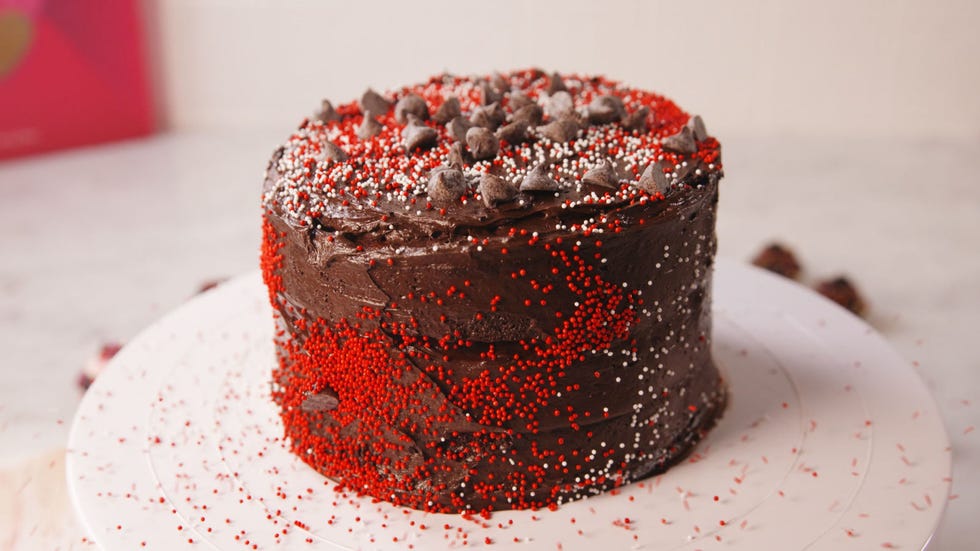 Found Delish

Cinnamon Valentine's Day Cake
This simple cinnamon cake with a vanilla butter cream is perfect for warming your loved one's heart!
Found Kitchen Fun With My 3 Sons
Chocolate Raspberry Mousse Cake
How decadent!
Found Sugar Hero
Swirl Valentine's Day Cake
This is a colorful cake both inside and out!
Found Julies Eats and Treats
You May Also Enjoy…
39 Decadent Valentine's Day Treats and Dessert Recipes
40 DIY Valentine's Day Activities for Kids
40 Valentine's Day Gift Ideas for Her
37 Simple DIY Valentine's Day Gift Ideas From You to Him