Hello DIYers,
Resin is SO fun to work with and there are so many beautiful things you can create with it! If you're new to working with resin, we wanted to throw you an easy project that is sure to get you comfortable. Plus, who doesn't need coasters?! As you practice, you can set your creations aside for gifts or even to sell! Once you've started, you'll be putting everything inside of resin molds!
Happy crafting!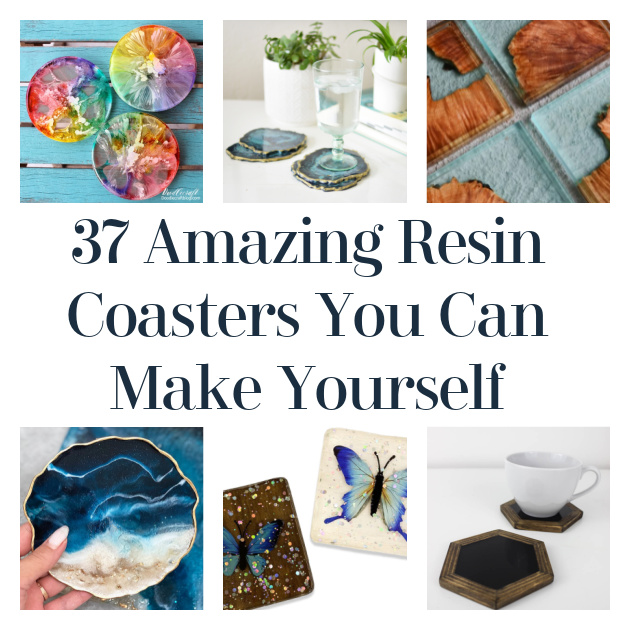 ...
Modern Hexagon
These are modern and so cool! Plus they are super simple to make!
Found Resin Crafts Blog
Resin Galaxy Coasters
Get a little spacey with these awesome galaxy coasters!

Found Resin Crafts Blog
Wild Flower Coasters
Take advantage of the lovely wildflowers and place them inside of these wooden coasters with resin!
Found Gathered
Beach Coasters
Take inspiration from the sea! Isn't this gorgeous?!
Found Fluid Painting
Resin Straw Coaster
Cut up colorful straws to make this fun coaster!
Found Craft Klatch
Geode Coasters
These colorful geodes add an artistic touch to any room!
Found Plaid Online
Butterfly Resin Coasters
Butterflies make for a beautiful coaster! I love the woodgrain background and use of glitter!

Found B Franklin Crafts
Simple DIY Patterned Coasters
This is a super simple way to make coasters with a unique pattern!
Found Homed It
Resin Coffee Bean Coasters
Are you nuts for coffee?! Then these might be the coasters for you!
Found Ashley Grenon
Alcohol Ink Art Rainbow Resin Coasters
Each one of these is like an individual work of art!
Found Doodle Craft Blog
Wooden Resin Coasters
How gorgeous are these? They're so unique and interesting!
Found DIY Huntress
Glitter Hexagon
These are adorable! The raised edges are so convenient!
Found Mod Podge Rocks Blog
Dyed Seashell Coaster
Dyed seashells make for absolutely beautiful coasters!
Found Resin Crafts Blog
Resin Coasters DIY For Beginners
This is gorgeous for a shabby chic design!
Found Interior Frugalista
Glowing Resin Inlays
Did you know that you can make resin glow?!
Found Handi Mania
Gold Flecks
Make these dreamy coasters with golden flecks!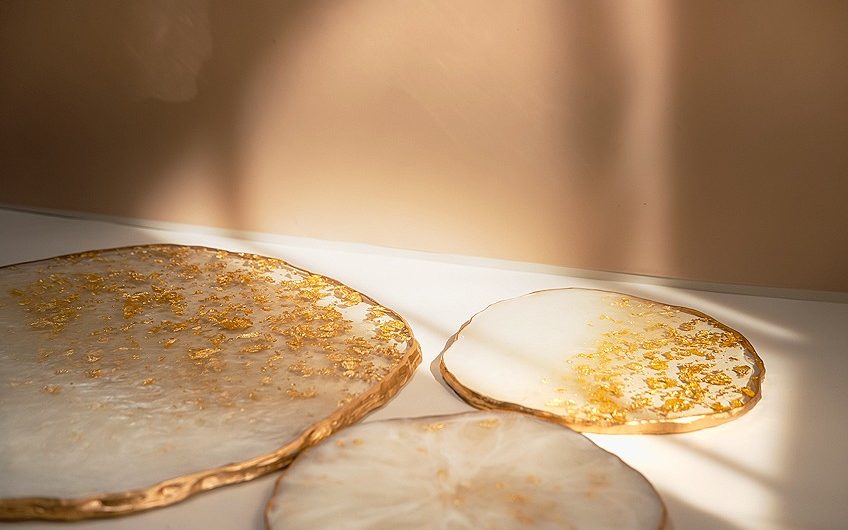 Found Fluid Painting
Sprinkle Coaster
Add a delicious pop of color to any room!
Found Calliope Kitten
Photo Coasters with Resin
This is super easy to do and makes a great use of your adventurous photos!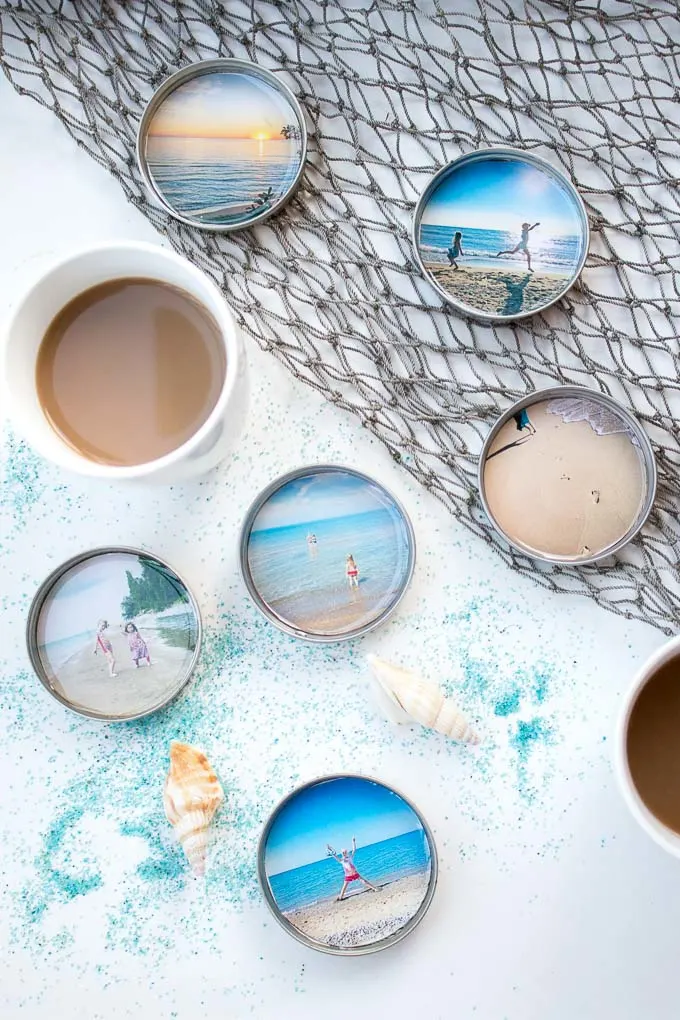 Found Sustain My Craft Habit
DIY Patriotic Epoxy Resin Coasters
These red, white, and blue coasters are perfect for a fourth of July picnic!
Found Mas Epoxies
Herb Filled Coasters
Stuff your coasters full of dried herbs and tea to make these lovely coasters!
Found Resin Crafts Blog
Glow in the Dark Scorpion Coaster
You can get glow in the dark scorpions or other creepy crawlies and make these spooky coasters!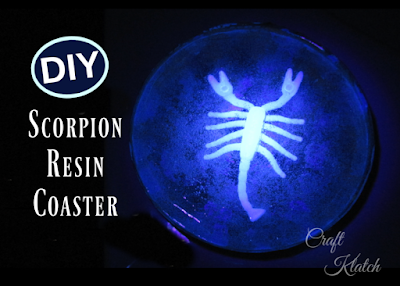 Found Craft Klatch
Pastel Rainbow Coasters
How cute are these?!
Found Doodle Craft Blog
Fern Coasters
Bring nature inside with these lovely coasters!
Found The Lovely Drawer
Fun With Glitter Coaster
Neon, glitter, color burst! Lovely!
Found Craft Klatch
Autumn Leaf DIY Coaster
Get inspired by the beautiful colors of Fall! Make your own by saving and drying out your own leaves and wildflowers!
Found Molded Menagerie
DIY Agate Resin Coasters
If you want to add a pop of color, why not do it with these beautiful, gold lined, agate coasters?!
Found Centsational Style
Hexagon Molded
Practice new techniques with this tutorial!
Found By Brittany Goldwyn
Wood and Water
These are beautiful coasters that show off lovely wood grain and a magical water-like design beside it!
Found Baltic Day
Sea Glass Coaster
This is a fantastic accessory for your coastal getaway!
Found Beading Gem
Steam Punk Mosaic Coasters
How cool are these?! Get some cogs and go to town!
Found Running with Sisters
Scrabble Message Coaster
This message isn't exclusive to New Years! You can put people's names or another fun message!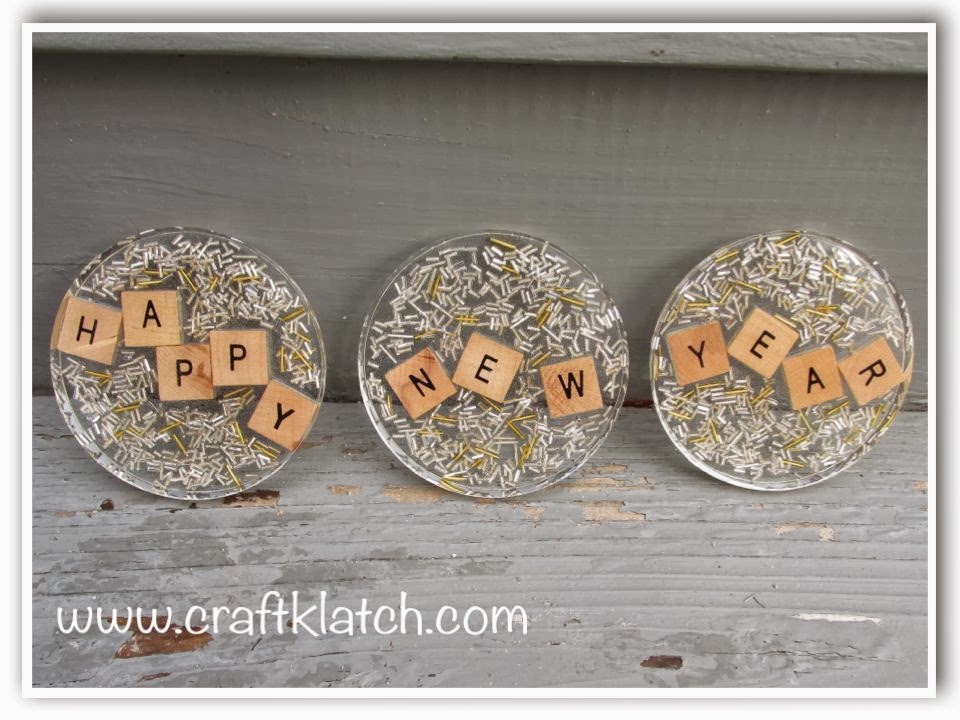 Found Craft Klatch
Color Shift Paint
How cool are these!? They would look amazing on an illuminated table!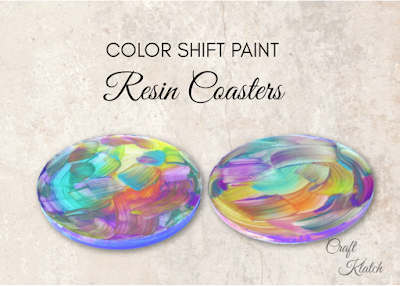 Found Craft Klatch
Sand Dollar Coasters
Sand dollars make cheap and simple coasters!
Found The Soccer Mom Blog
Button Coasters
Use a bunch of colored buttons to make these coasters!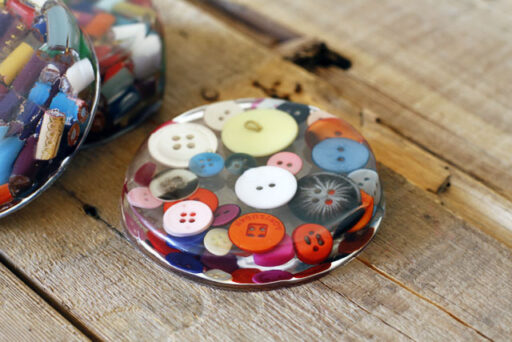 Found Lil Blue Boo
Faux Flowers and Plants
Don't want to wait for flowers to dry out? Use fake ones!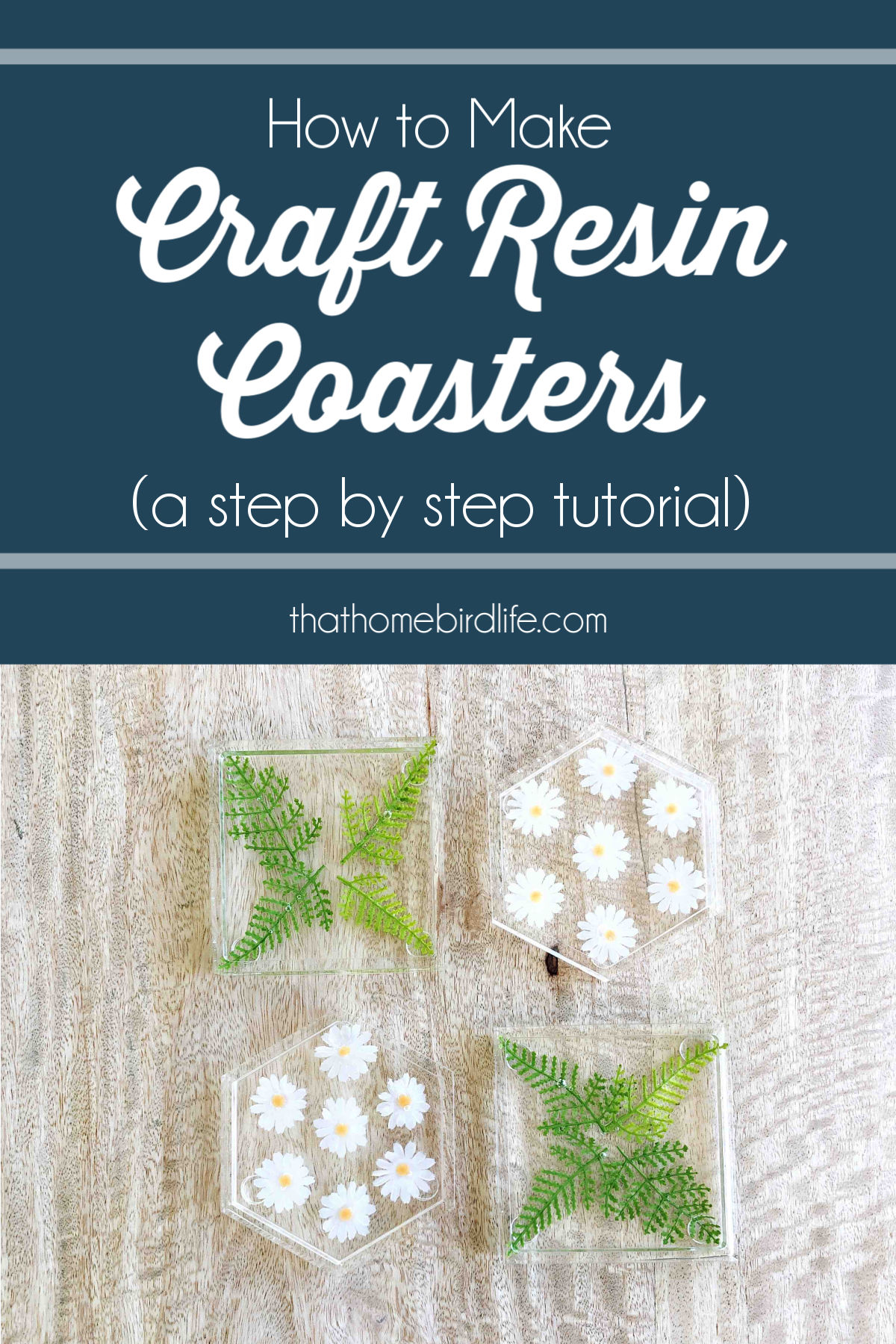 Found That Homebird Life
Spooky Bug Coaster
This is an easy DIY resin coaster that uses creepy crawlies!
Found Craft Klatch
Resin Coasters With Snowflakes and Glitter
Festive coasters anyone?! They also make a perfect gift!
Found Little Yellow Wheelbarrow
You May Also Enjoy…
31 Dazzling DIY Coasters to Make
33 Amazing and Unique DIY Lamp Projects
37 Fabulous DIY Jewelry Projects
31 Lovely and Natural Dried Flower Craft Ideas
30 Brilliant DIY Makeup Storage Hacks