Hello, DIYers!
Thanksgiving is almost here! When people talk about Thanksgiving dinner they often think of the turkey, stuffing, and pie, but every meal needs vegetables! If Grandma's mushy brussel sprouts or unseasoned cooked carrots just aren't cutting it for you anymore, then this list is for you.
There is no reason that your vegetable sides should pale in comparison to the main event! These amazing vegetable recipes will enhance the work of art that is your Thanksgiving table. Give some of these sides a try!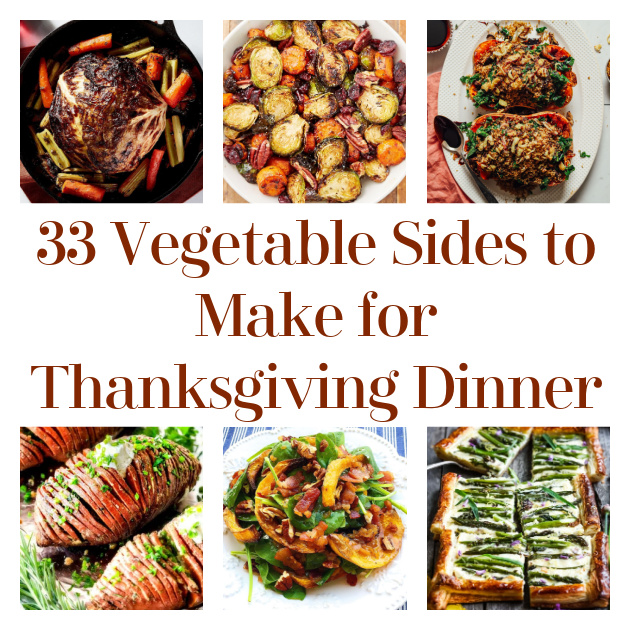 ...
Sweet & Delicious Oven-Baked Acorn Squash
Have you ever enjoyed acorn squash? If not, this is your year!
Found Savy Saving Couple
Holiday Roasted Vegetables
These aren't your grandma's brussel sprouts!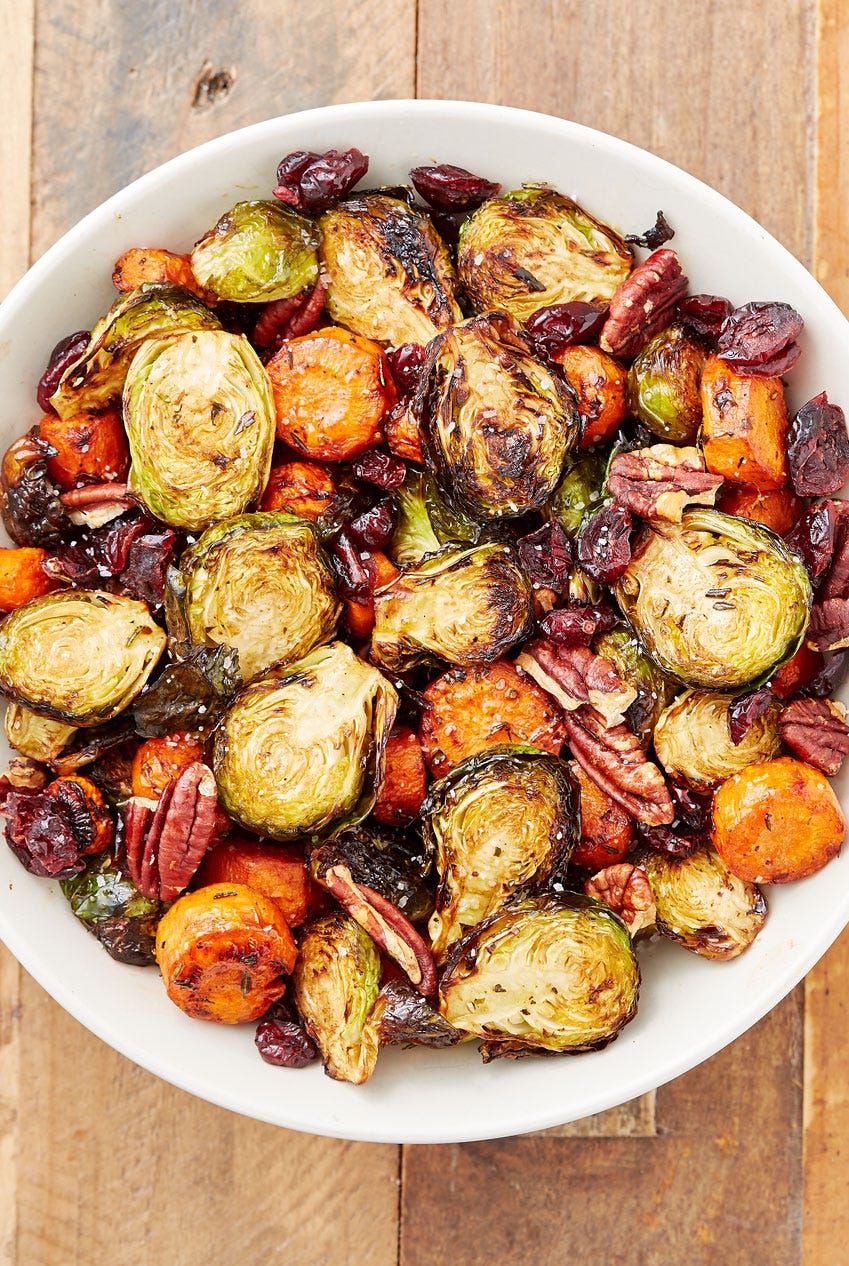 Found Delish
Roasted Stuffed Butternut Squash
Check out this gorgeous dish!
Found Minimalist Baker
Maple Bacon Carrots
Check. This. Out! Want to see some jaws drop on the Thanksgiving table!?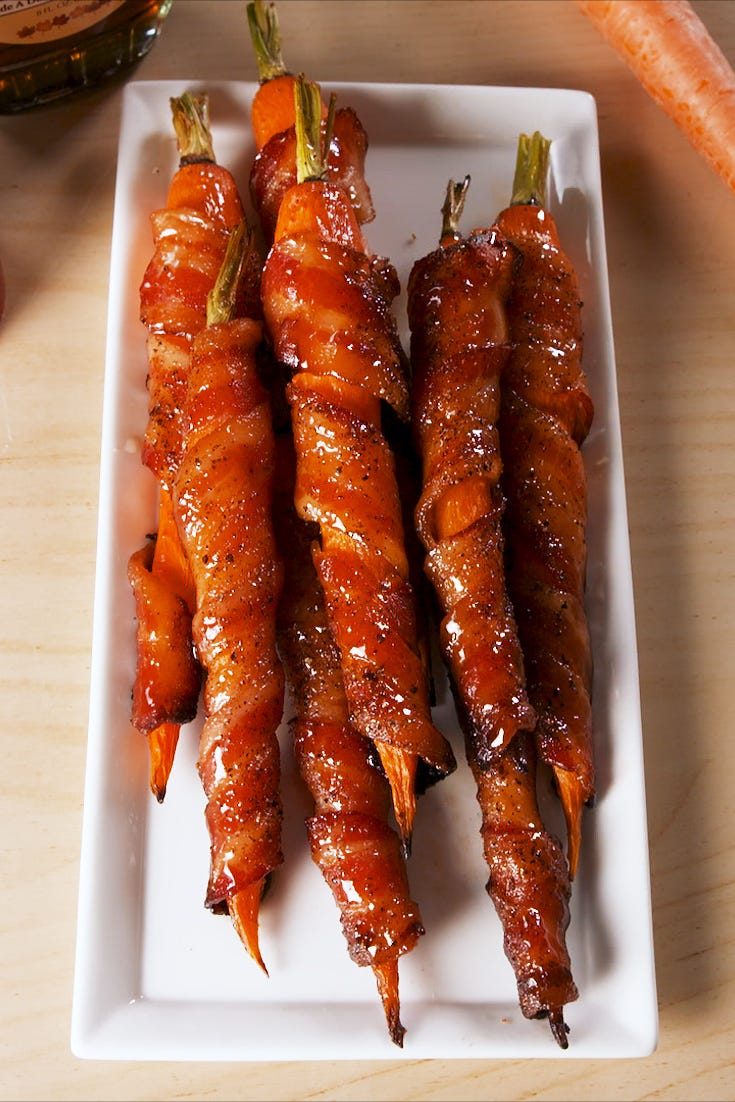 Found Delish
Garlic Parmesan Roasted Zucchini
Zucchini is a fabulously delicious side! Try this!
Found Eat Well 101
Butternut Squash Spinach Pasta
Butternut is a lovely and delicious Fall vegetable that goes perfectly in this pasta!
Found Healthy Little Vittles
Mini Sweet Potato Casseroles
Bite-sized and delicious!
Found Real House Mom's
Autumn Roasted Butternut Squash
This is a side that goes so well with almost any main Fall dish!
Found Very Well Fit
Yellow Squash Casserole
Yummy!
Found Table Tasting
Tangy Balsamic Carrots
Roast these delicious carrots up for a next level vegetable side!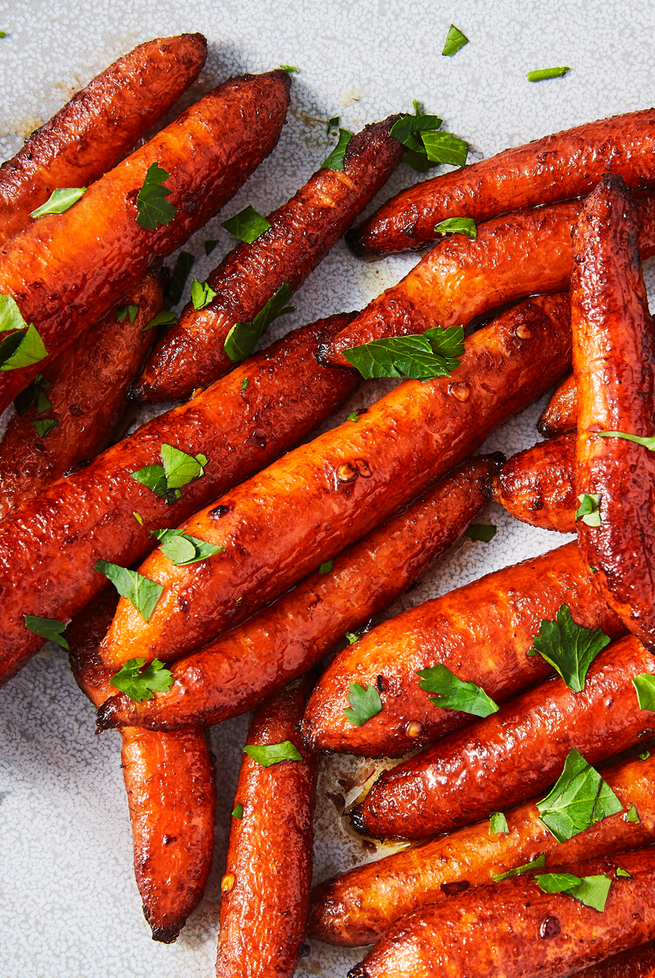 Found Delish
Air Fryer Roasted Butternut Squash & Kale Salad with Balsamic-Maple Dressing
This makes a fabulous salad!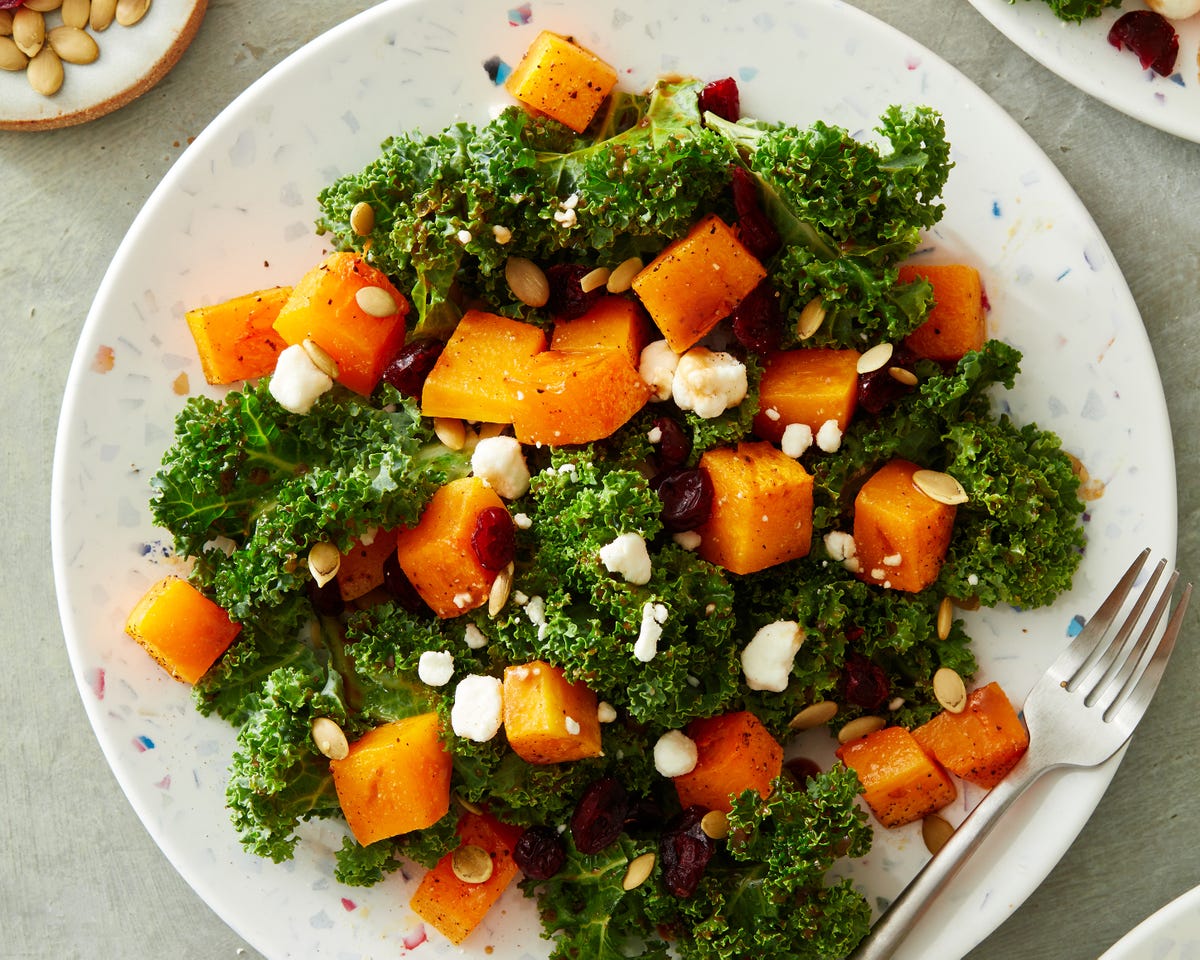 Found Delish
Asparagus Tart with Chives, Tarragon and Gruyere
Try this amazing asparagus recipe!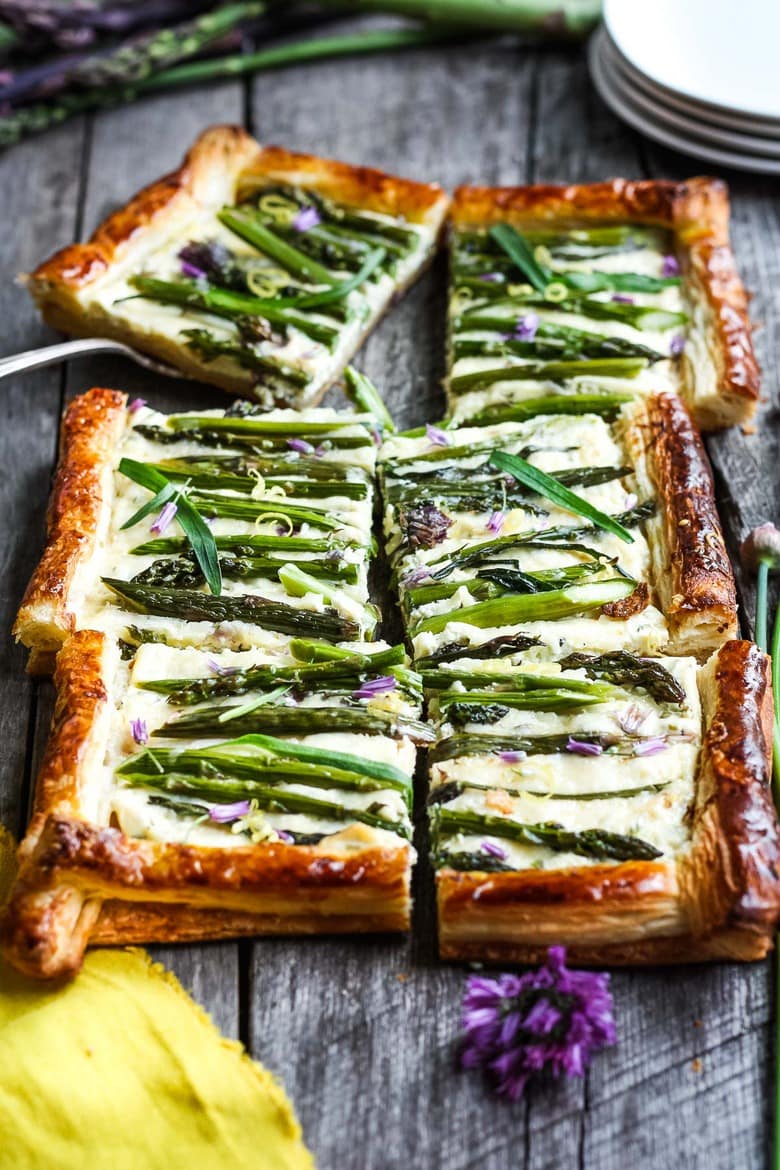 Found Feasting at Home
Maple Walnut Twice Baked Sweet Potatoes
Sweet potatoes are the way to go to compliment a delicious fall meal!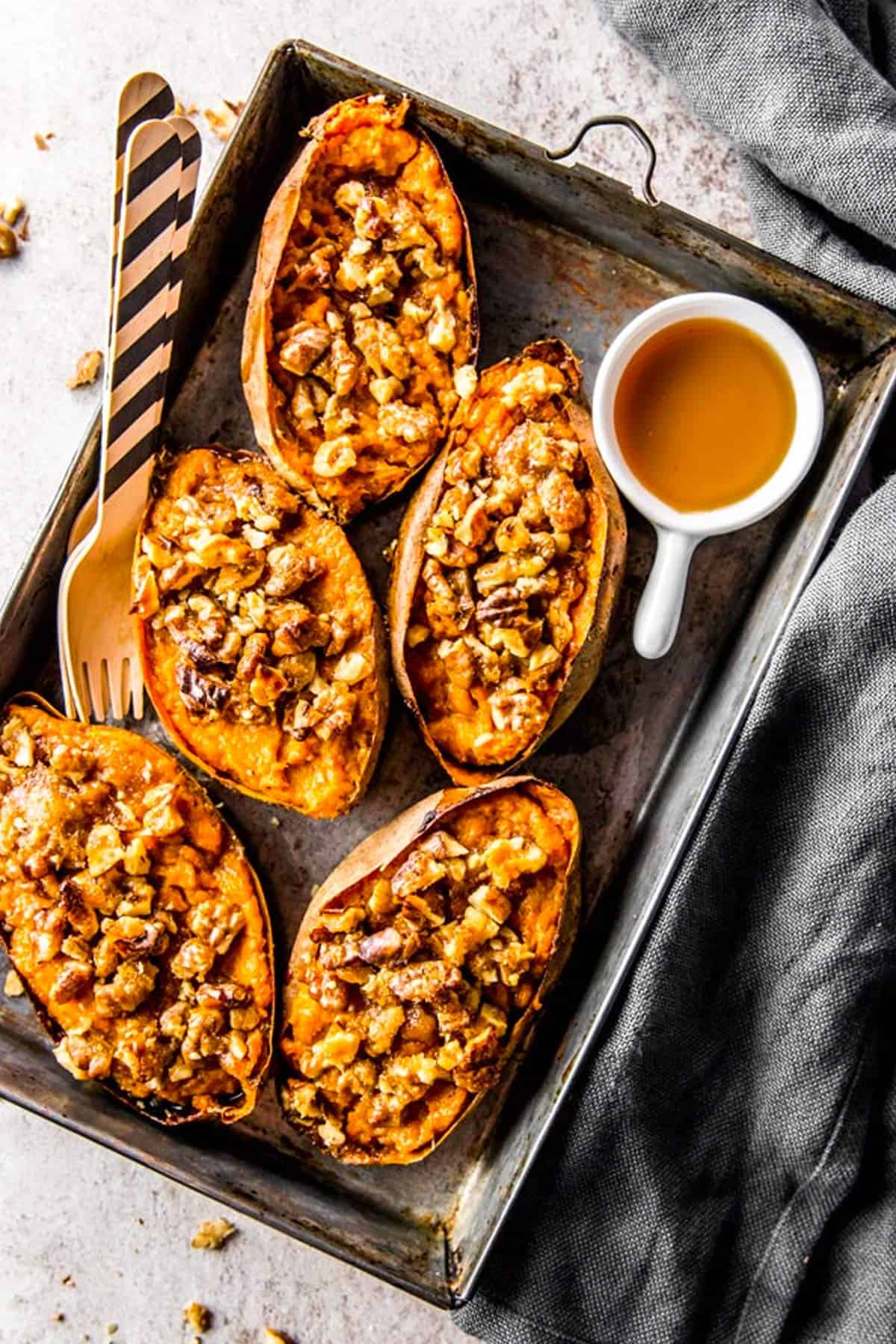 Found Savory Nothings
Corn Casserole
This filling, delicious casserole will be a table favorite!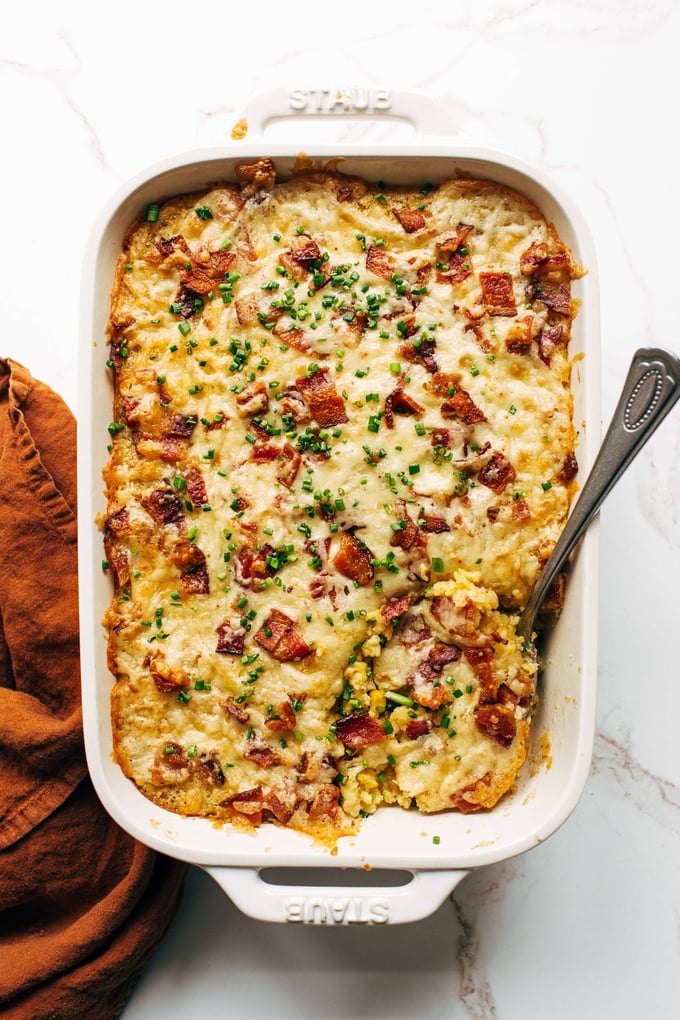 Found Pinch of Yum
Maple Bacon Roasted Brussels Sprouts
This is a fantastic keto recipe, but you would never know! It's delicious!
Found Make it Grateful
Roasted Beets and Sweet Potatoes
This is a sweet and tasty side that is easy to make!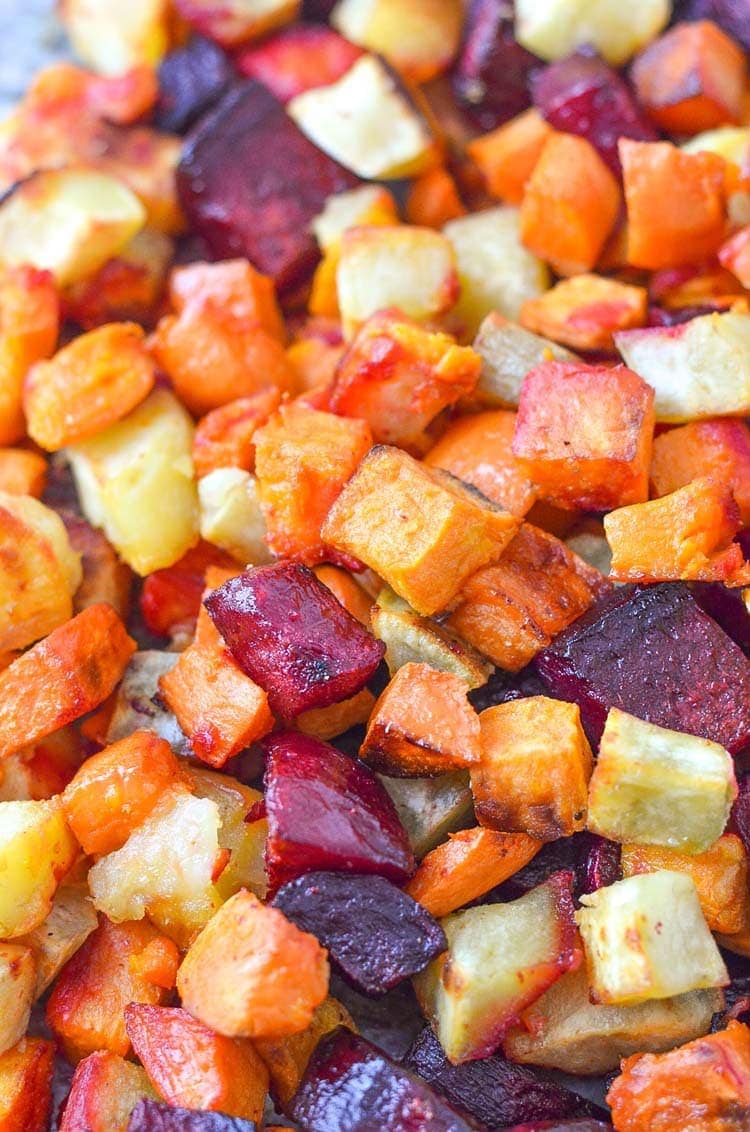 Found Know Your Produce
Oven Roasted Asparagus And Squash
Delicious!
Found SK
Baked Sweet Potatoes with Pomegranate
Try this!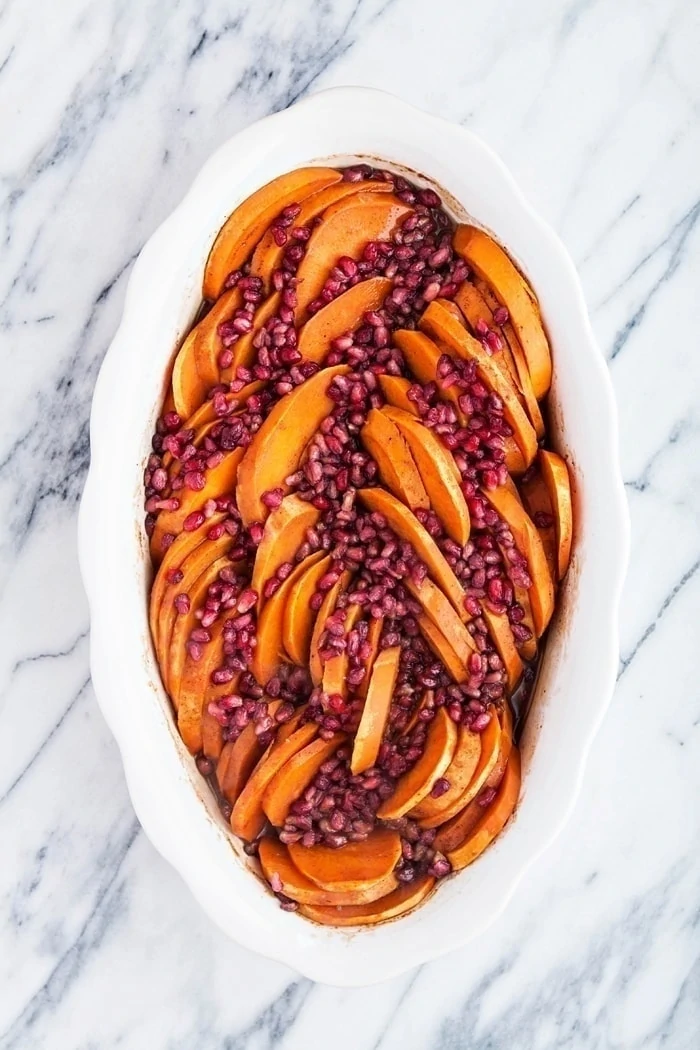 Found Good Life Eats
Roasted Asparagus With Pecan Parmesan Seasoning
Try this!
Found Walderwellness
Garlic Roasted Mashed Potatoes
Amp up your mashed potato game this year with garlic!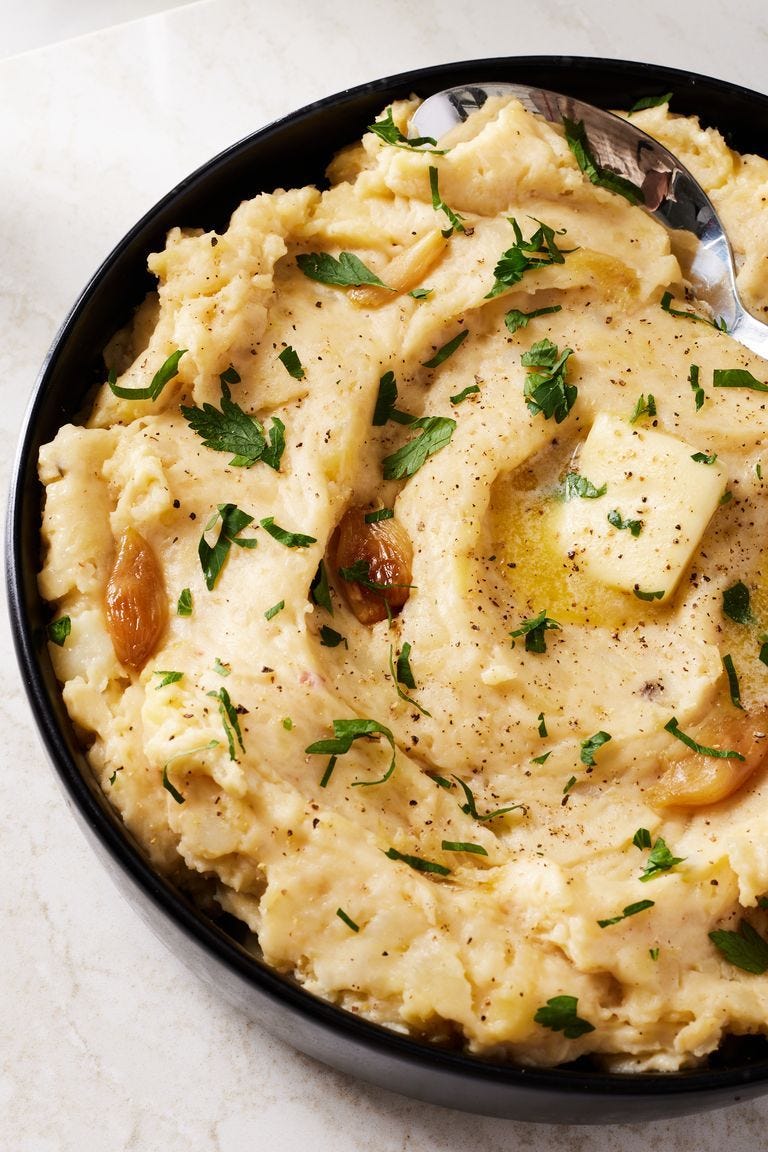 Found Delish
Thanksgiving Roasted Cabbage
You won't believe cabbage can taste this good!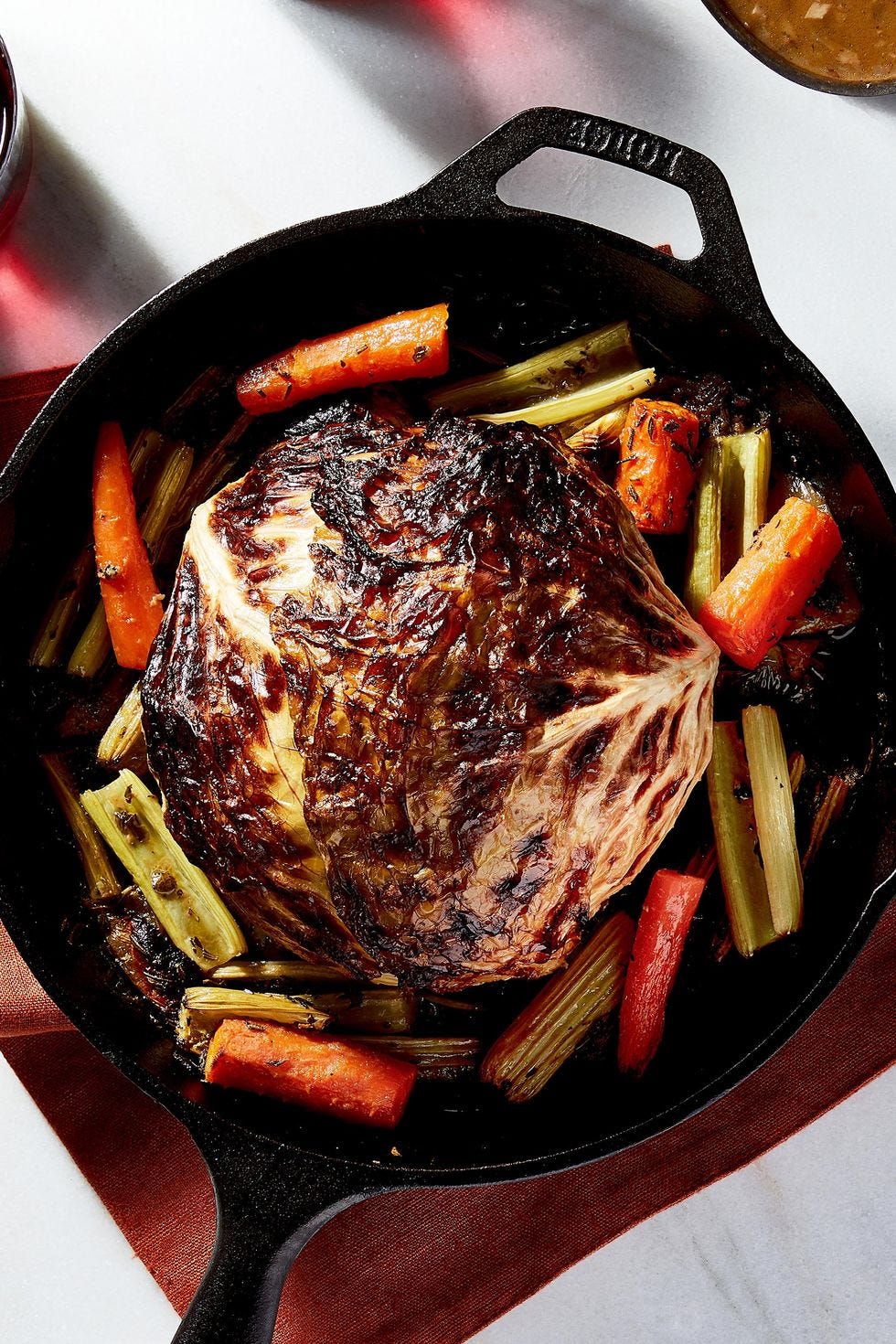 Found Delish
Crispy Butternut Squash Spinach Salad
Delish indeed!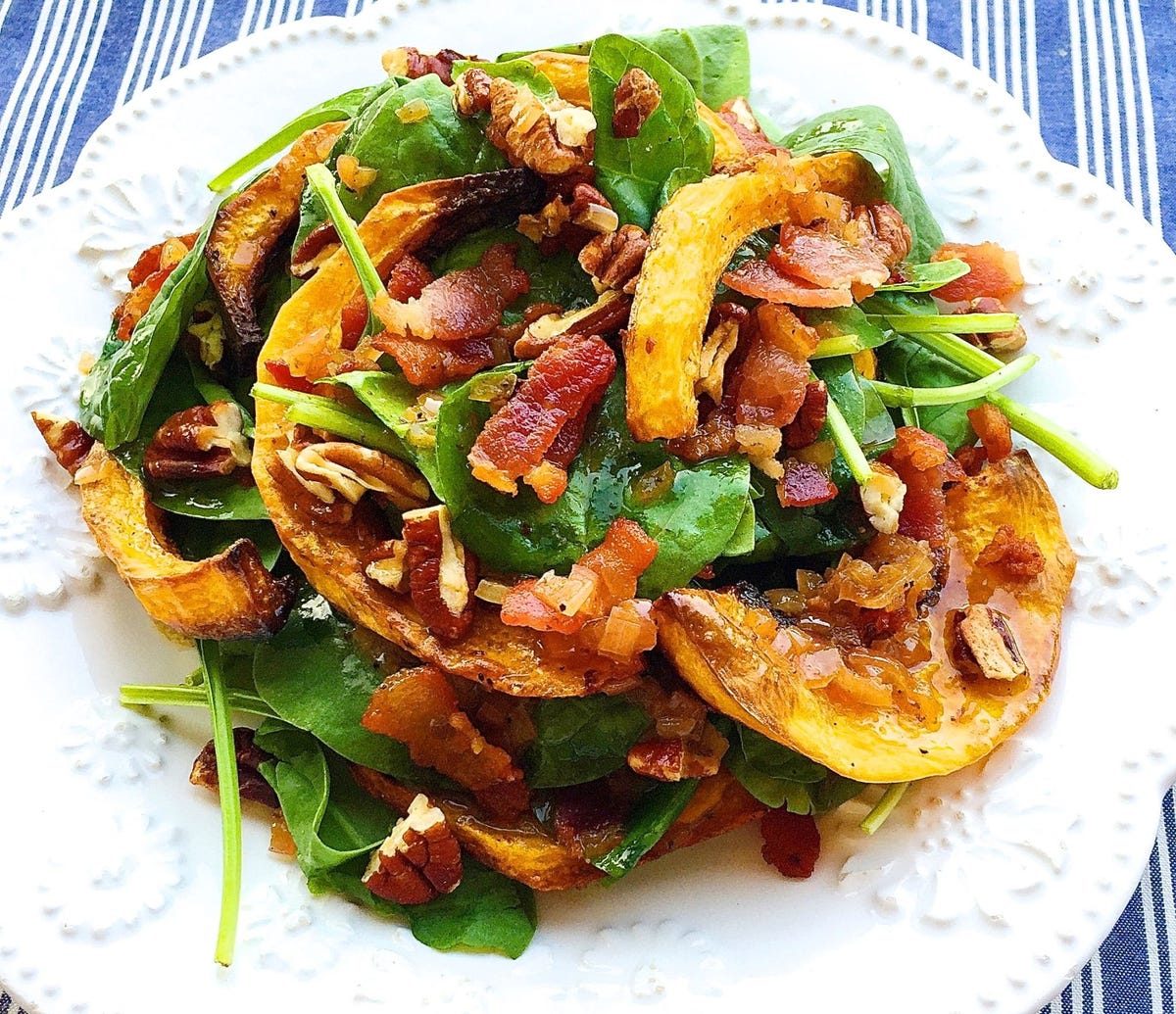 Found Delish
Sweet Potatoes with Goat Cheese
Try this!
Found A Couple Cooks
Green Beans Almondine
Fresh and delicious! This pairs perfectly with turkey and stuffing!
Found The Modern Proper
Melting Sweet Potatoes
Yummy sweet potatoes topped with a maple pecan glaze? We're calling it a side… but it could easily be a dessert!
Found Mildly Meandering
Balsamic Glazed Roasted Cauliflower
So yummy!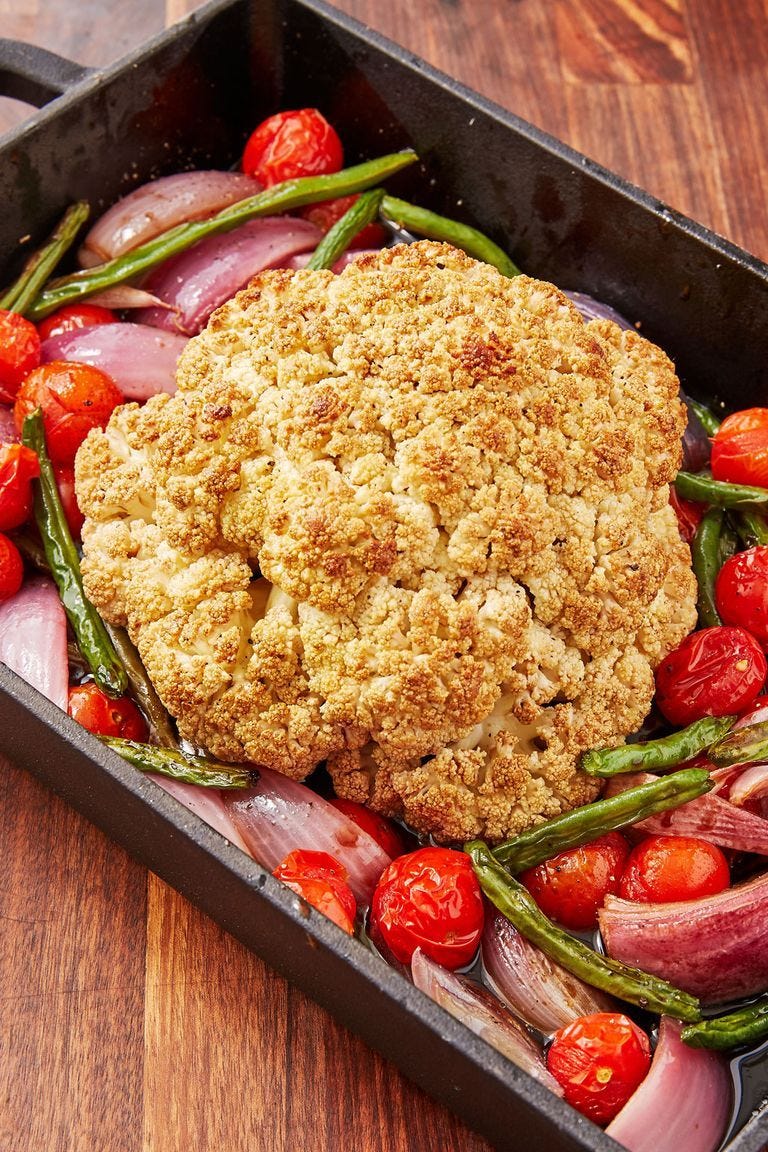 Found Delish
Creamy Collard Green Gratin
Found Make it Grateful
Grandma's Baked Artichoke Hearts
This is a great way to enjoy artichoke!
Found The Life Jolie
Scrambled Eggs with Asparagus, Leeks, Chèvre and Dill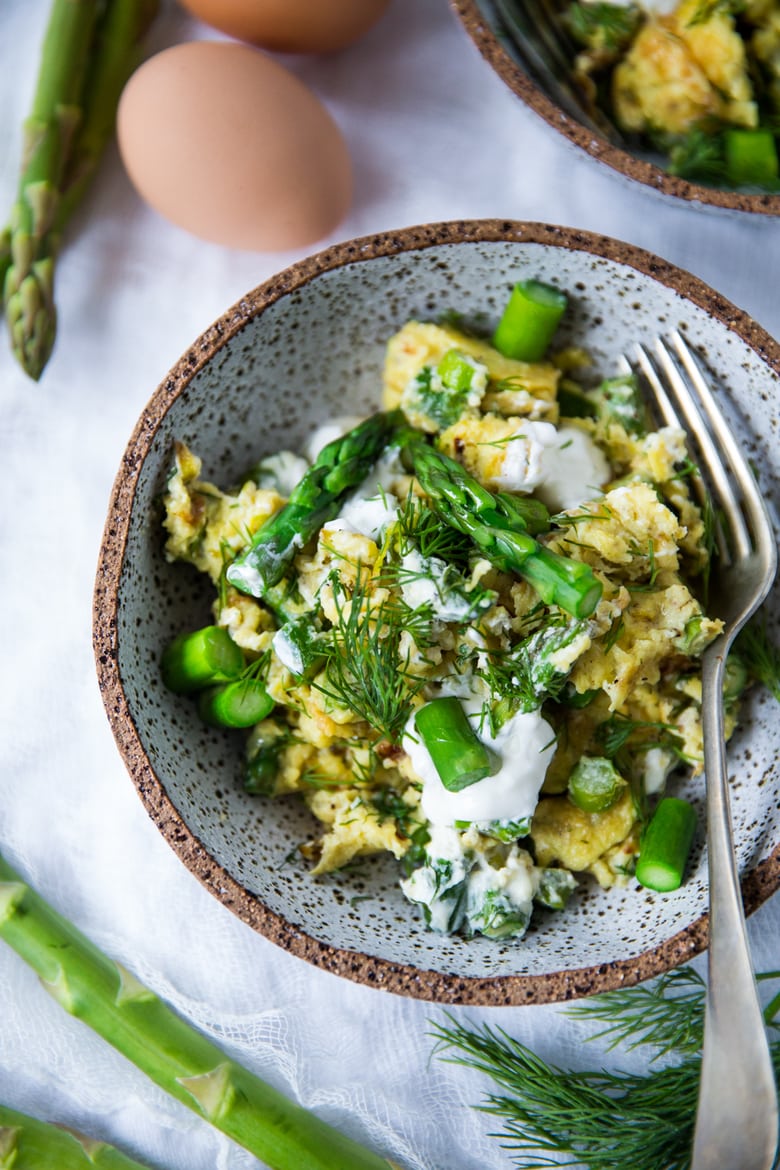 Found Feasting at Home
Cauliflower Au Gratin
This dish will be a fabulous addition to your Thanksgiving table!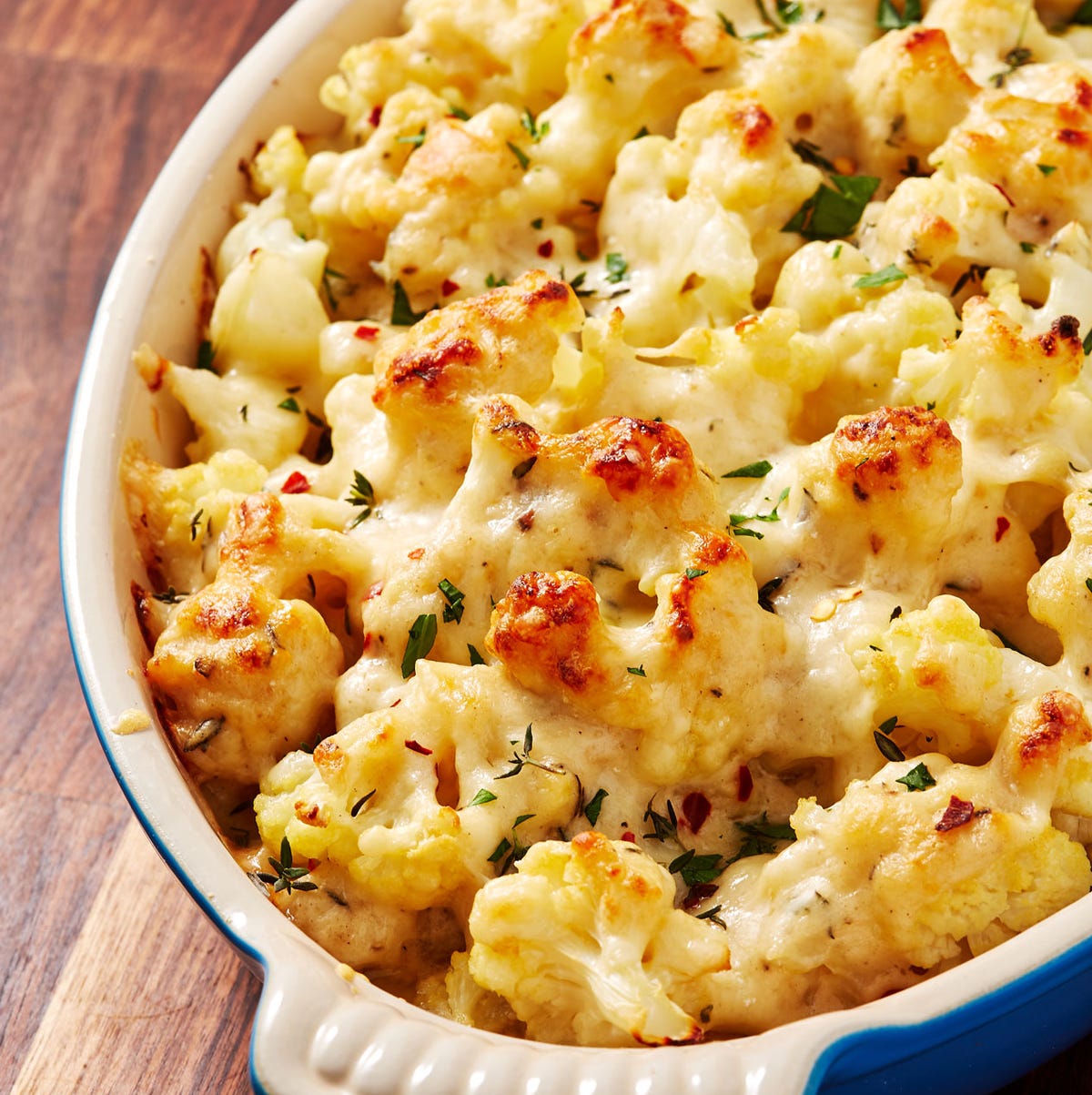 Found Delish
Creamed Brussels Sprouts
Amazing! Try this!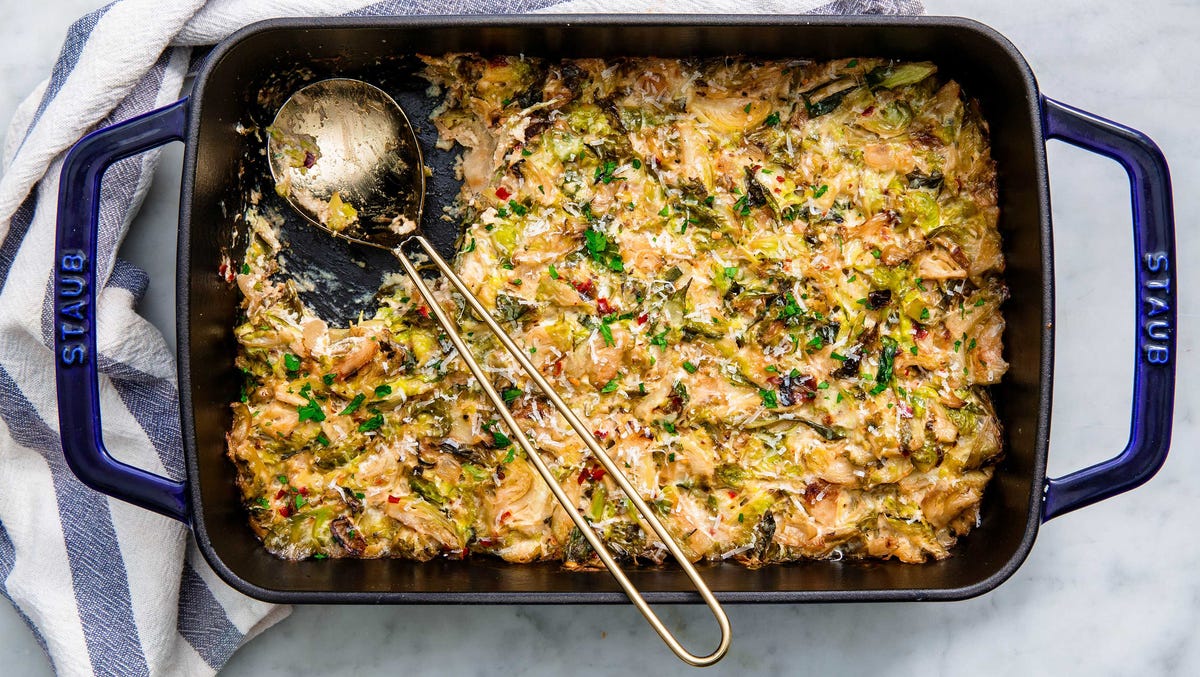 Found Delish
Hasselback Sweet Potatoes
Try this!
Found Real House Mom's
You May Also Enjoy…
37 Creative Turkey Recipes for Thanksgiving!
39 Wing Recipes You Can Make for Game Day!
39 Mouthwatering Ways to Make Potatoes
37 Hearty Fall Recipes to Inspire You
33 Amazing Starbucks Copycat Recipes
39 Pumpkin Recipes to make Your Fall Fabulous!
39 Soul-Warming Fall Soup Recipes to Enjoy