Hello, DIYers!
Can you believe that it's almost November?! Thanksgiving is fast approaching and it's time to start thinking about what will be on the menu! This year, why not get a little bit creative?! We have put together a list of turkey recipes that will totally knock your socks off! It's not just about your basic salt and pepper this time. Try a turkey on the grill or in the slow cooker! Add some fruity flavors or even a little bit of spice! Creativity is key and all of your guests will be talking about it!
Happy cooking!
...
Soy-Sauce-and-Honey-Glazed Turkey
Use some salty soy sauce and sweet honey to balance out this delightful turkey glaze!
Clementine Turkey
This is a delicious roast that includes chestnut and sage stuffing with flavored butter!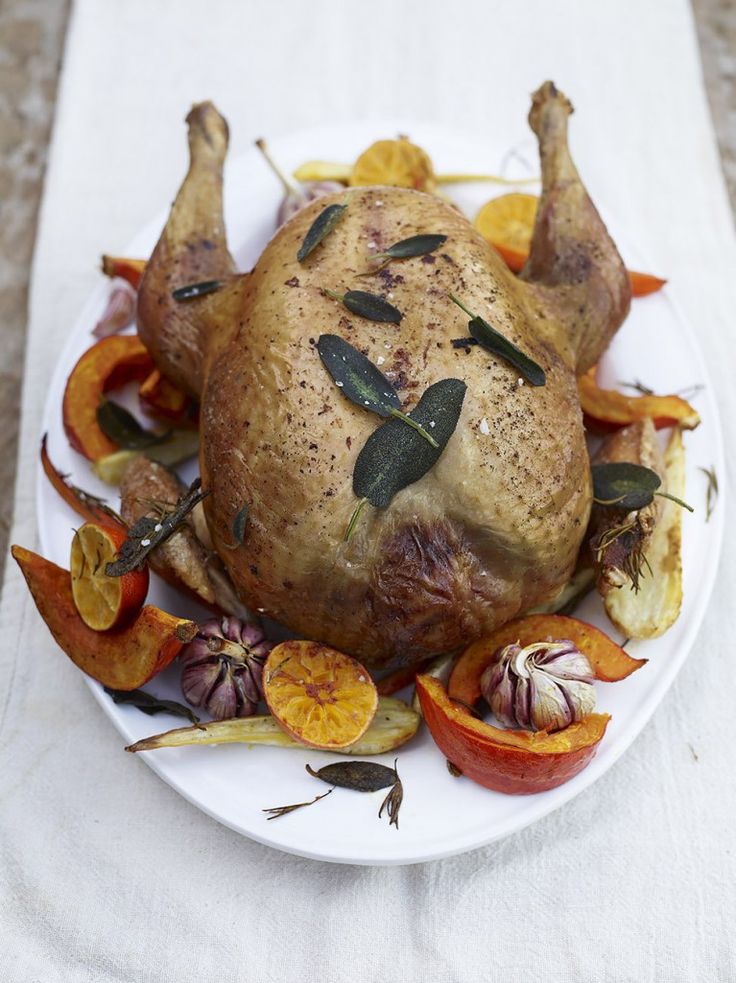 Found Jamie Oliver's
Pear-Thyme Brined Turkey
Pear is a seriously underrated Fall flavor! Give it a try with this turkey!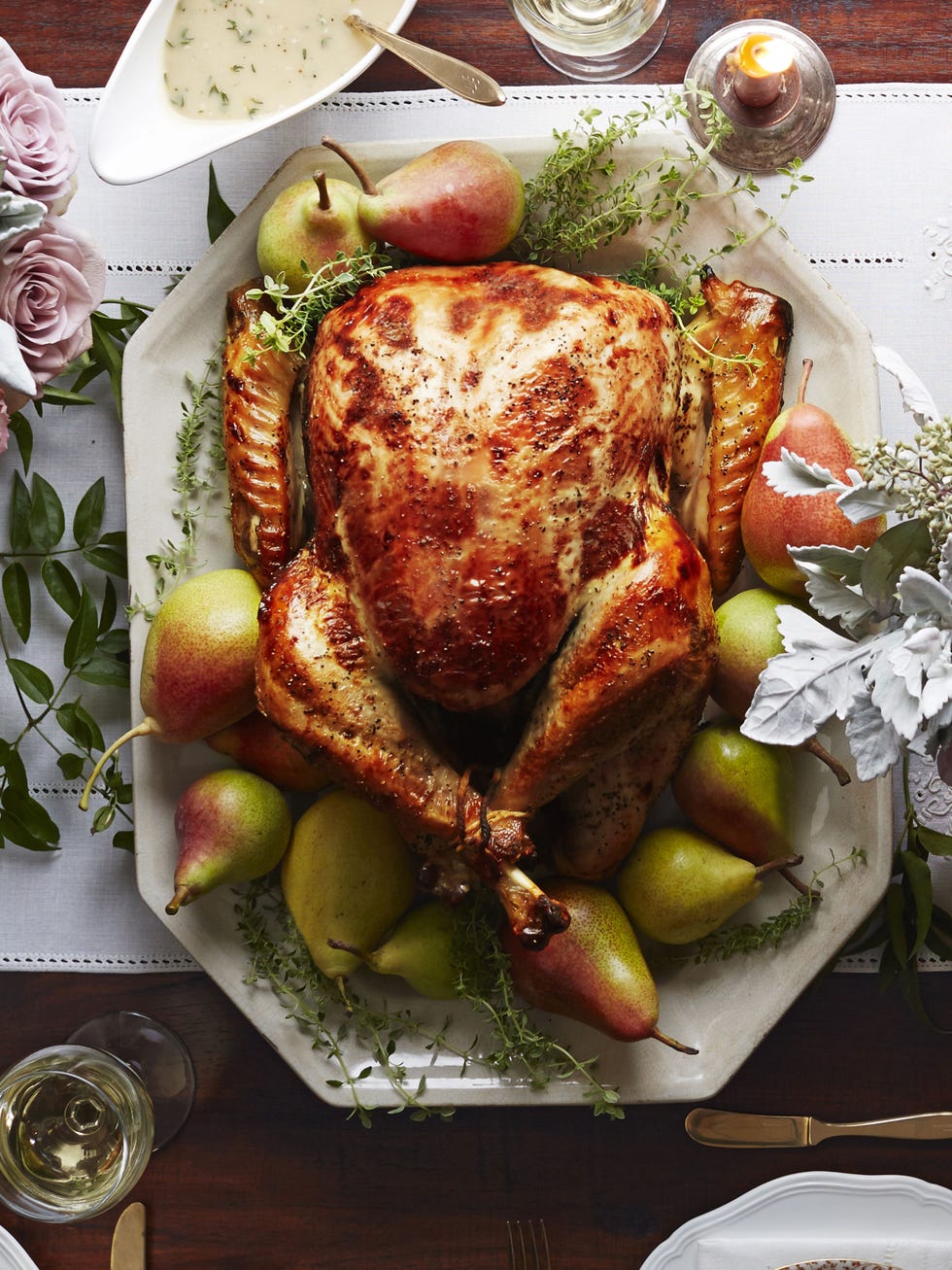 Found Country Living
Glazed Honey Lime Turkey
Found My Food and Family
Deep Fried Turkey
Have you ever tried deep frying a turkey? This could be the year!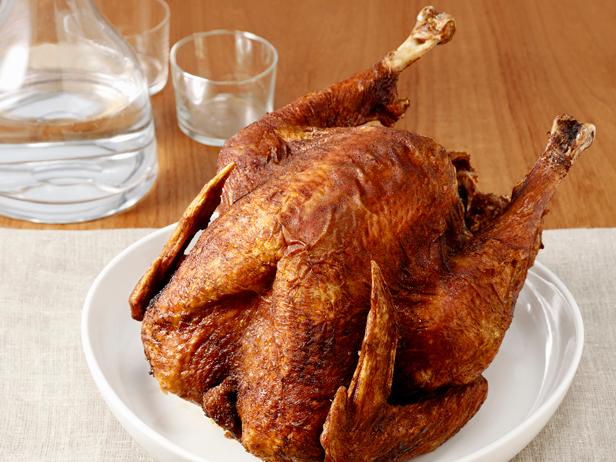 Found Food Network
Tandoori-Rubbed
Take some inspiration from India!

Found Epicurious
Peach Roasted Turkey
Sweet peach adds a delicious flavor to your Thanksgiving turkey this year!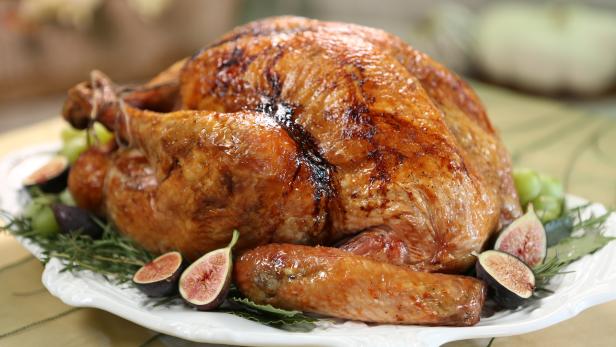 Found GAC Family
Herb-Roasted Turkey Breast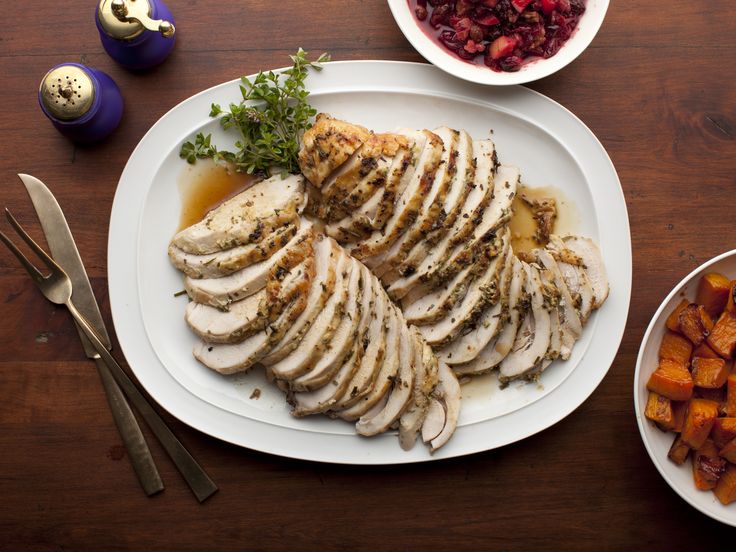 Found Barefoot Contessa
Slow Grilled Turkey
Warning! After slow grilling a turkey, you may never be able to enjoy it another way again!
Found Martha Stewart
Lemon Pepper Roast Turkey
If you enjoy lemon pepper flavors, you'll love this roast turkey recipe!
Found Food and Wine
Garlic Herb Butter Roast Turkey
Yumm! Try this one!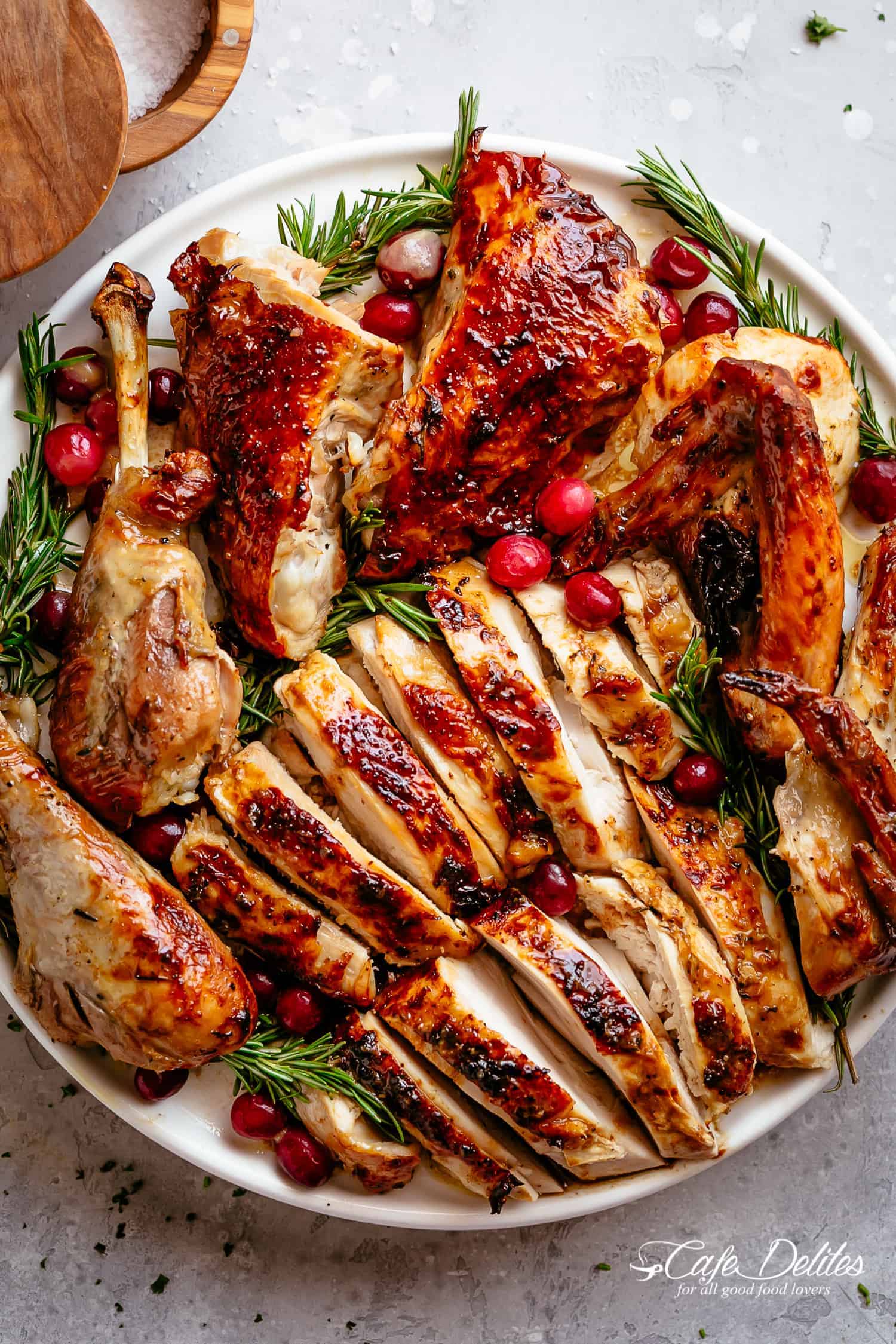 Found Cafe Delites
Roast Turkey with Herbes-de-Provence Rub
Who enjoys zest?! This is for you!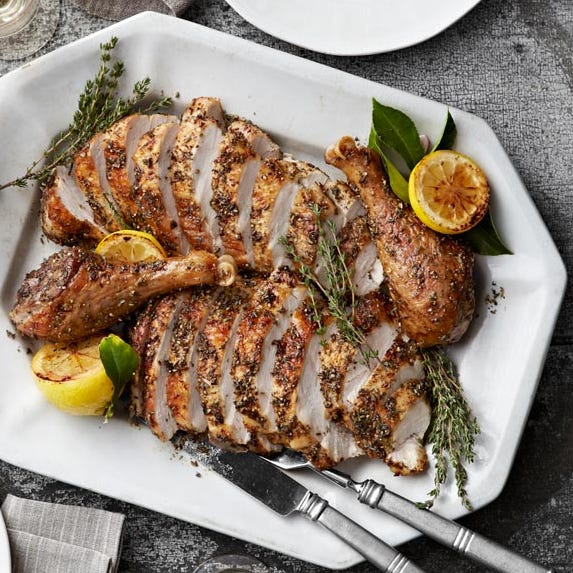 Found Country Living
Smoked Whole Turkey
Why not try smoking your turkey this year?!
Found Food Network
Sage and Garlic Roast Turkey
Sage and garlic is a winning combination!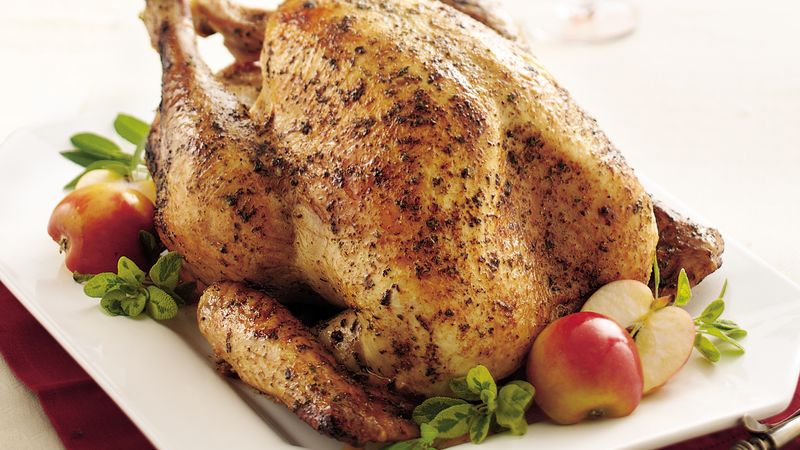 Found Betty Crocker
Roast Turkey with Pomegranate Sauce
Pomegranate is the perfect blend of sweet and tart!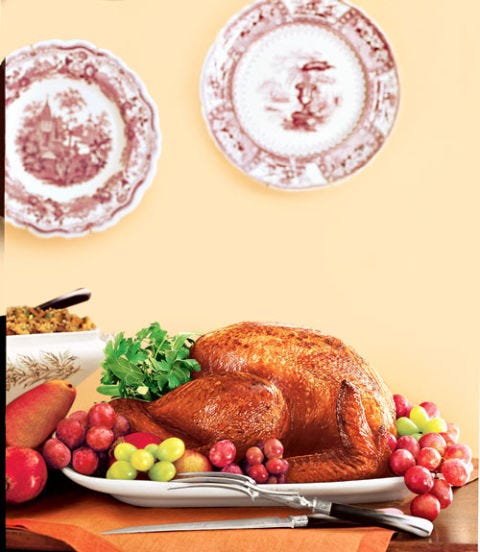 Found Country Living
Roast Turkey with Bacon
If you want a food coma, this is exactly how you get a food coma!
Found The Spruce Eats
Deep Fried Turkey with Cayenne Pepper and Brown Sugar
Try something a little different this year!
Found Food and Wine
Grilled Citrus-and-Spice Turkey
Enjoy the sharp hints of citrus in this grilled Thanksgiving dinner!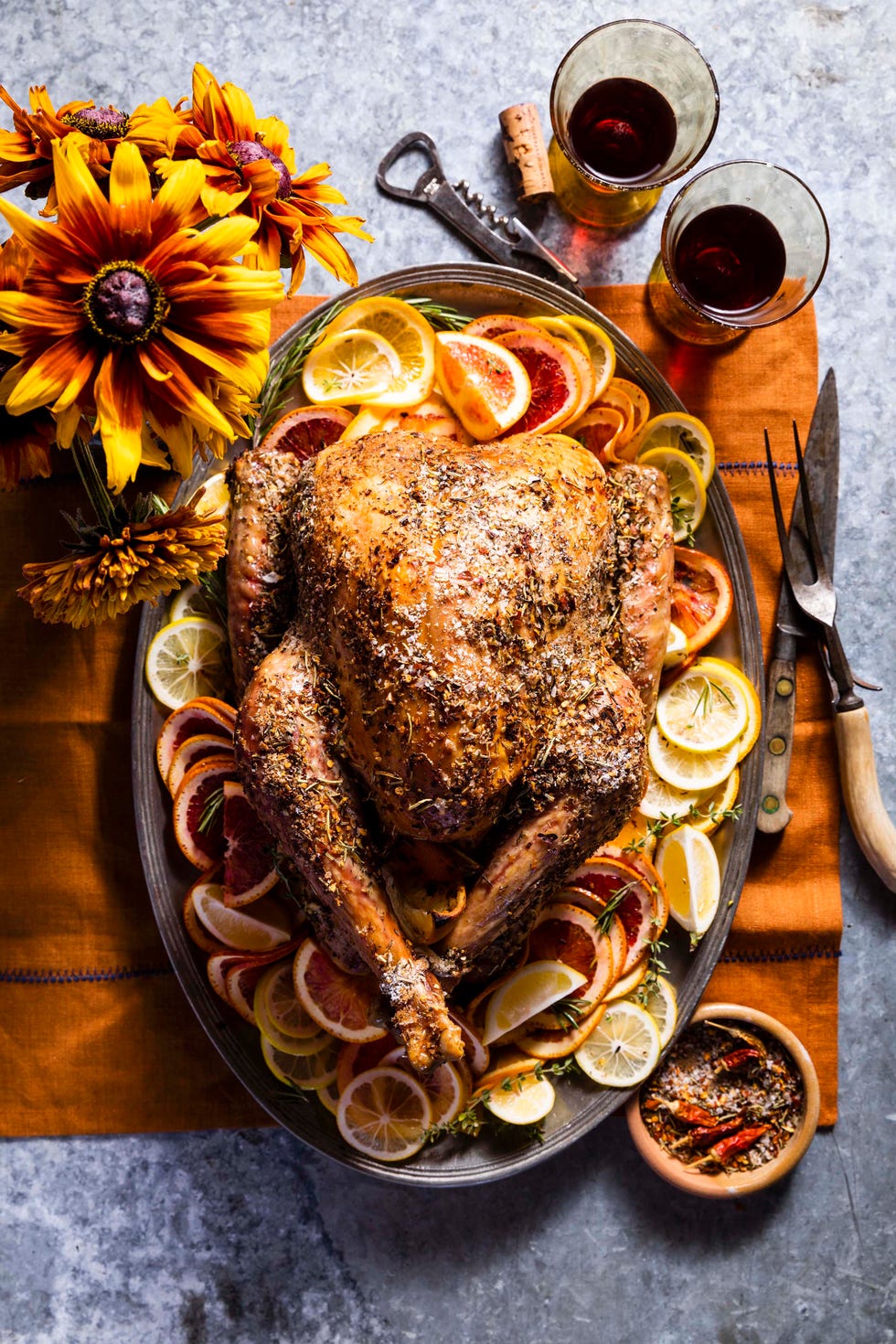 Found Country Living
Spice-Rubbed Whole-Roasted Turkey with Cranberry Gravy
Delicious!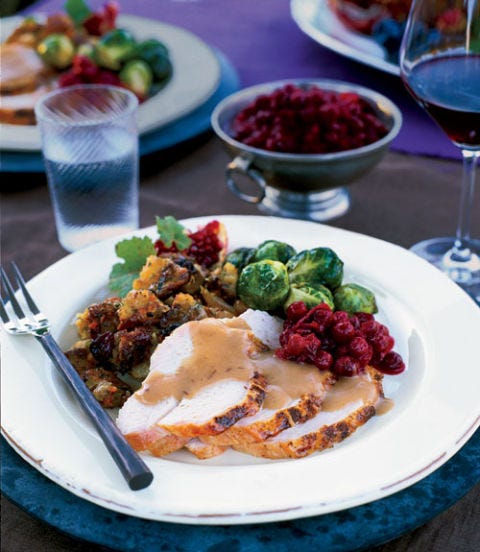 Found Country Living
Brined Sage Turkey with Mushroom Stuffing
Is your mouth watering yet?!
Found My Food and Family
Sweet and Spicy Roast Turkey
Sweet AND spicy?! Fabulous!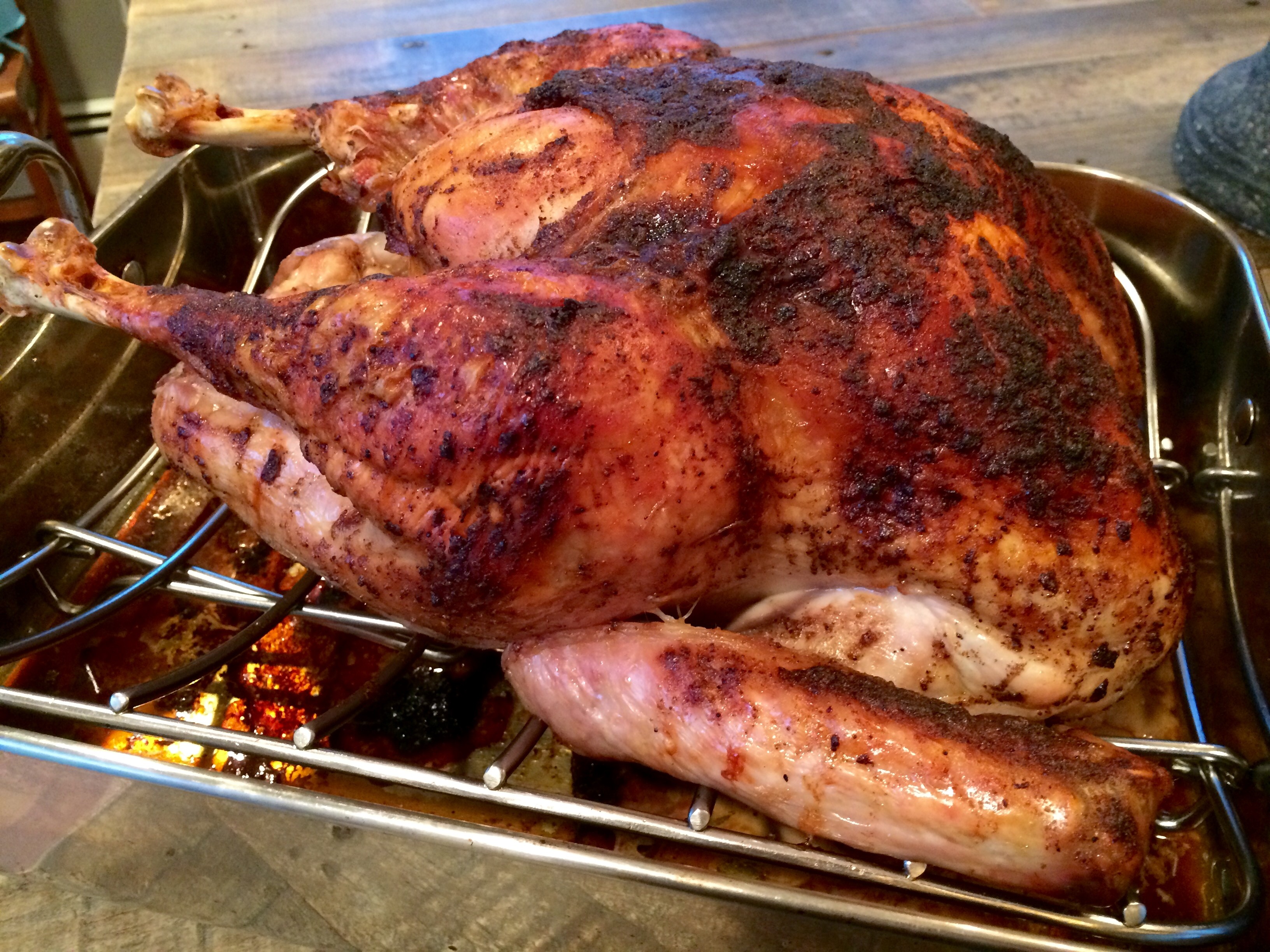 Found Swirls of Flavor
Cilantro Lime Rubbed Turkey
Cilantro and lime is a fun way to enjoy the deliciousness that is turkey!
Found BHG
Crispy Beer Roast Turkey
Use beer to flavor this delicious turkey dinner!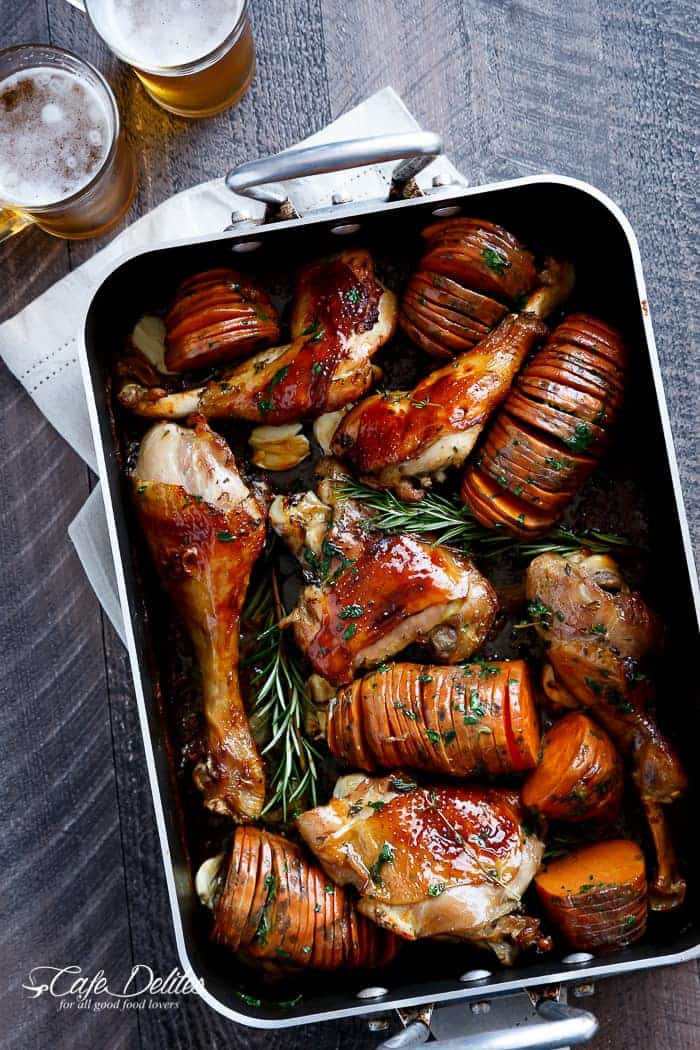 Turkey with Sausage-Pecan Stuffing
Mayonnaise Roasted Turkey
This may seem a little funny, but I PROMISE, it doesn't taste like mayonnaise! It's just a method used!
Found She Wears Many Hats
Asian Spiced Thanksgiving Turkey
Take some inspiration from Asia!
Found A Spicy Perspective
Honey Glazed Turkey
Delicious!
Found Taste of Home
Roasted Turkey Roulade
This is perfect for a small Thanksgiving gathering!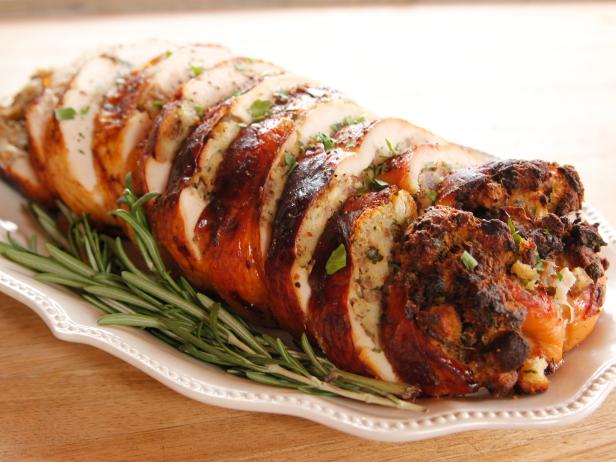 Fried Turkey with Honey Bourbon Glaze
I believe I have become a heart eye emoji just looking at this!
Cranberry-Orange Roasted Turkey
Tangy and delicious!
Found Taste of Home
Mac And Cheese Turkey
Two dishes in one! Enjoy!
Found KTNV
Red Wine–Braised Turkey
Yummy red wine turkey is the way to go!
Found Serious Eats
Cajun Roast Turkey
Spicy and delicious!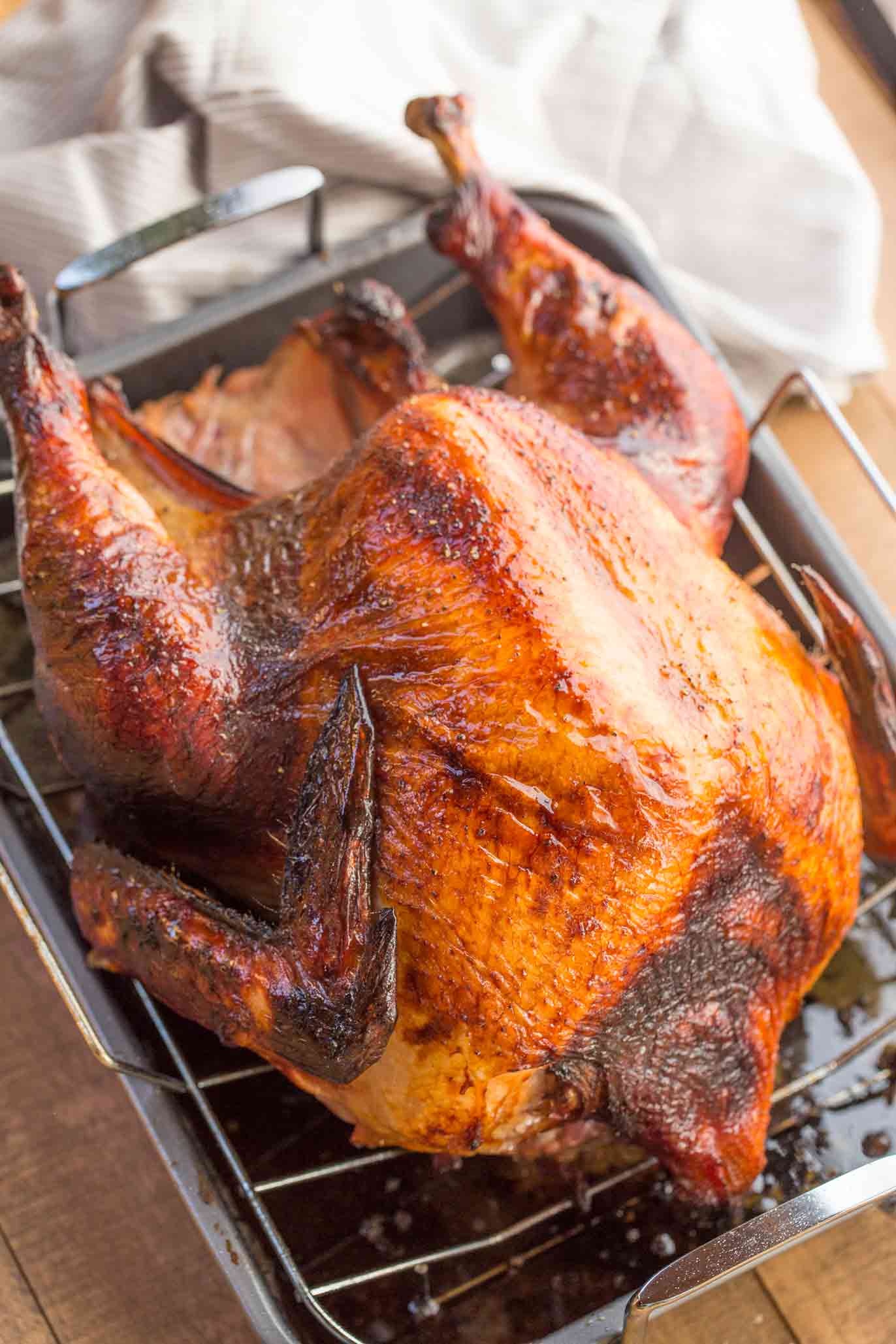 Found Dinner then Dessert
Maple Herb Brined Turkey
Yummmm!
You May Also Enjoy…
39 Wing Recipes You Can Make for Game Day!
39 Mouthwatering Ways to Make Potatoes
37 Hearty Fall Recipes to Inspire You
33 Amazing Starbucks Copycat Recipes
39 Pumpkin Recipes to make Your Fall Fabulous!
39 Soul-Warming Fall Soup Recipes to Enjoy