Hello DIYers!
Do you have an excess of glass jars in your home? Somehow that always seems to happen! On one hand, there seems to be no reason to throw away a perfectly good jar! On the other hand, after awhile they can really contribute to household clutter. So today we are going to talk about some fantastic ways that you can take those jars and turn them into generous and thoughtful gifts! Check out these ideas!
DIY Beginner Sewing Kit Gift In A Jar
This is so handy! Even for the skilled seamstress, it is still handy to have easy access to some of the basic sewing materials you may need in a pinch. This jar gift does just that!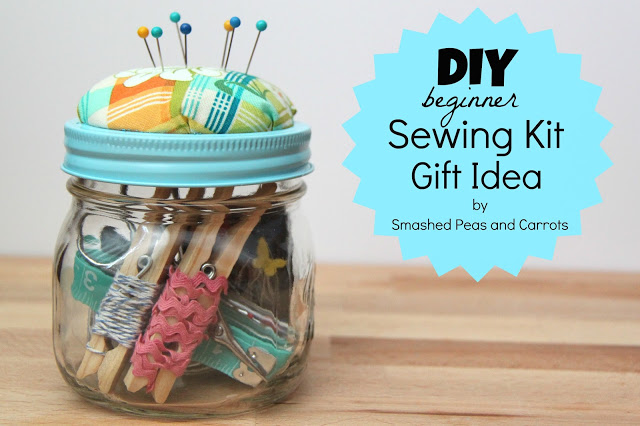 Found Smashed Peas and Carrots
DIY Gift Card Snow Globes
Giving a gift card for a present doesn't have to be boring… or even in an envelope! This is a wonderful and creative idea!
Found Homemade Lovely
Mini Bar In A Jar Gift
This. Is. Awesome! As stated, this would make a great groomsman gift or even a stocking stuffer for the men in your life!
Found The Shabby Chic Cottage
Salted Caramel Sauce
Naturally, there are plenty of homemade food gifts you can give in jars! And who wouldn't appreciate a sweet treat?!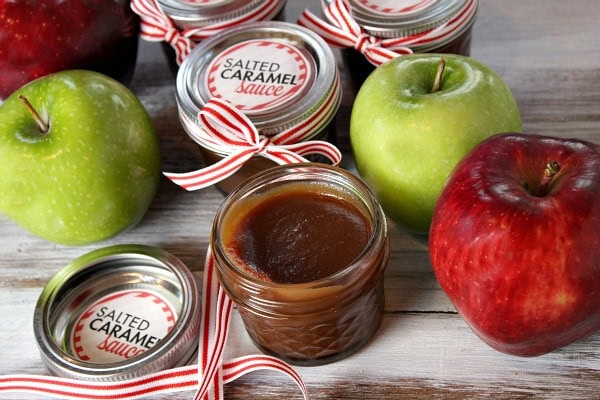 Found Recipe Girl
Homemade Laundry Soap
This homemade laundry soap is a fantastic gift, especially as a welcome gift for a new neighbor!
Found Doodlecraft Blog
Build a Sock Puppet Jar
This is adorable! A wonderful birthday gift for a little one or for a school gift exchange!
Found Consumer Crafts
Gingerbread Playdough
These make great classroom gifts for your child's peers!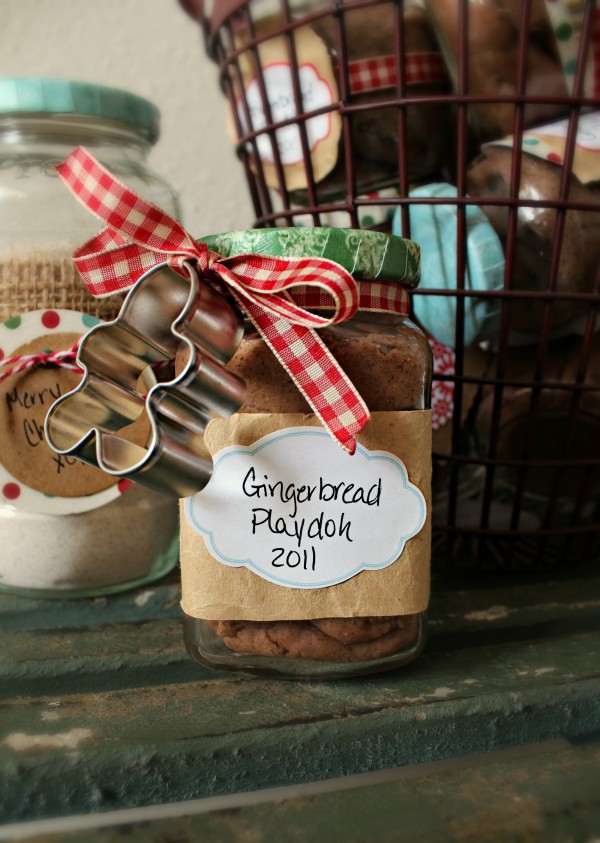 Found Sweet Sugar Belle
Home Made Bath Bombs Gift In A Jar
This is great for co-workers, party favors, and more!
Found Chica Circle
Homemade Luxury Bath Salt Gift
Who doesn't enjoy a luxury bath pro
Found YouTube
Love Note Jar
A jar full of memories, reminders, and reasons that you love your partner! Such a sweet and thoughtful gift!
Found Pinterest
Homemade Cleaning Wipes
This is another awesome gift for a new neighbor!
Found DIY Natural
Mulling Spice Jar Gifts
Christmas made easy! This can be a wonderful holiday gift for neighbors, coworkers, and more!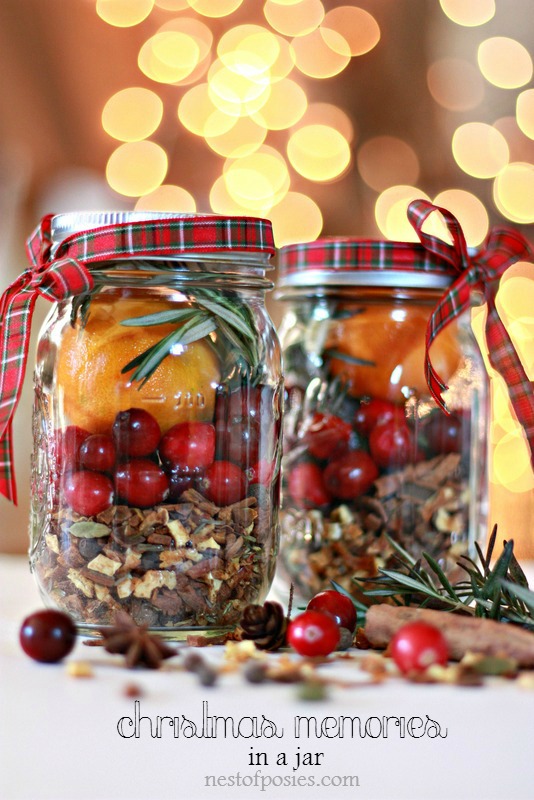 Found Nest of Posies
Mini Golf Date In A Jar Gift
This is an adorable idea! It would be a sweet, budget friendly anniversary gift for a couple or simply a couple that might be struggling to get away for some quality time!
Found 504main
Refillable Tissue Jars
How cute are these?! They can be perfectly customized and gifted to a new homeowner!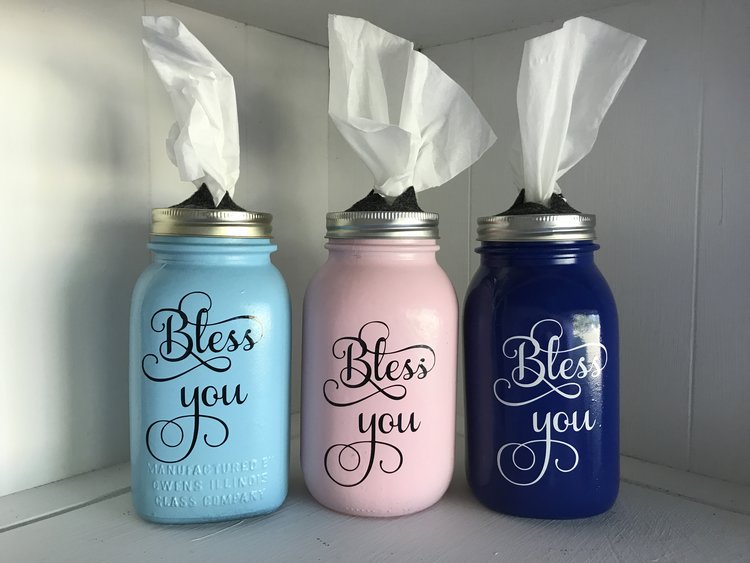 Found Day to Day Adventures
Manicure In A Jar Gift Idea
So cute and easy to make as a party favor or small gift for relatives!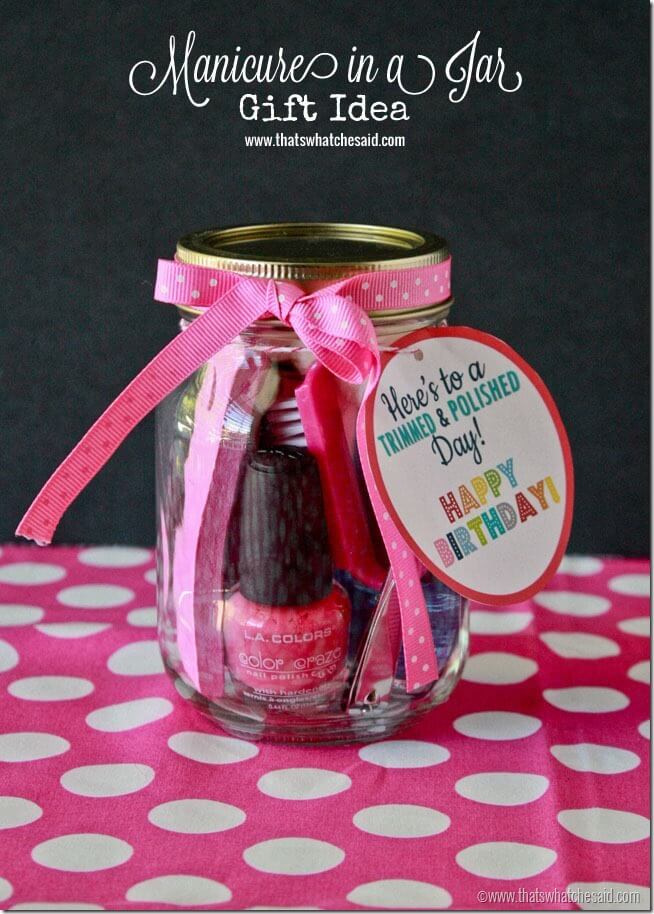 Found That's What Che Said
Homemade Dry Spice Rubs
A collection of homemade spice rubs is a thoughtful gift for a new neighbor, co-worker, or as a stocking stuffer!
Found Muy Bueno Cook Book
Sugar Scrub Gifts in a Jar
Which kind will you make?! You can even gift someone a set of several!
Found Make it Love It
Apron In A Jar Gift Idea
If you know someone who loves to cook, this is a terrific homemade gift idea and it looks fantastic displayed in a mason jar!
Found pleasant-home
Customized Piggy Bank
You can customize a regular jar into a seriously cool piggy bank to reflect the giftees interests!
Found Pure Wow
Summer In A Jar
This is a perfect gift for anyone you know that is heading on vacation!
Found Raisinguprubies
Date Nights in a Jar
Keep things fresh and fun by pulling out a pre-thought out date night event! You can even color code the popsicle sticks based on ideas that involve staying in, going out, and the higher priced date-nights for some ease in selecting!
Found BSupurb
Candy Cane Hot Cocoa Bar Gift
Found Clean and Scentsible
Candle Jars
Jars are great for holding your own homemade candles! And they always make for a fantastic gift in a pinch!
Found She's Crafty and She Knows It
Slow-Cooker Apple Butter
Apple butter is delicious! You can even make it in the slow cooker! Jar it up and gift it to friends, family, and neighbors!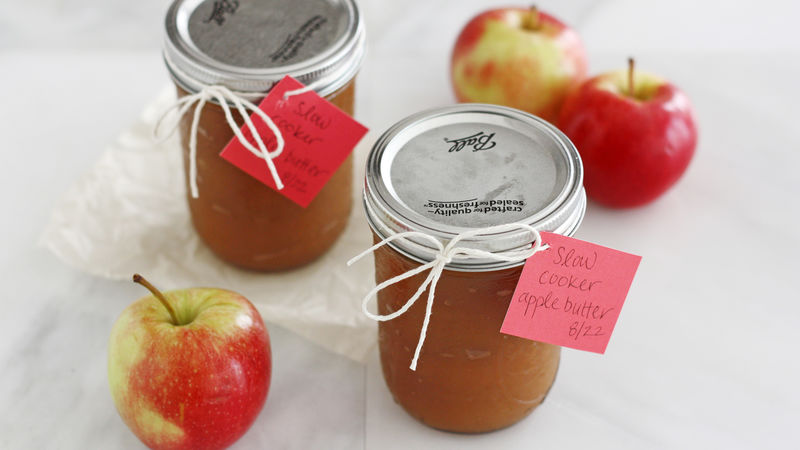 Found Betty Crocker
Spa And Pampering In A Mason Jar Gift
Who doesn't love easy access to pampering?!
Found Classyclutter
Cold Weather Jar
Having an event right at the start of Fall or Winter? This would make an amazing party favor!
Found thirtyhandmadedays
Terrarium In A Jar Gift
This is so adorable and easy to make yourself!
Found Barley and Birch
DIY House Warming Gift In A Jar
Two ideas! Use one large jar to put together a gift for new homeowners! This would be great for friends or welcoming a new neighbor. Or you can put together a collection of smaller jars individually filled with hand soap, laundry detergent (liquid or pods), homemade lysol wipes, and a homemade refillable tissue dispenser made with a jar!
Found Jennifer Margolin
Chocolate Chip Cookie in a Jar
Cookies made easy!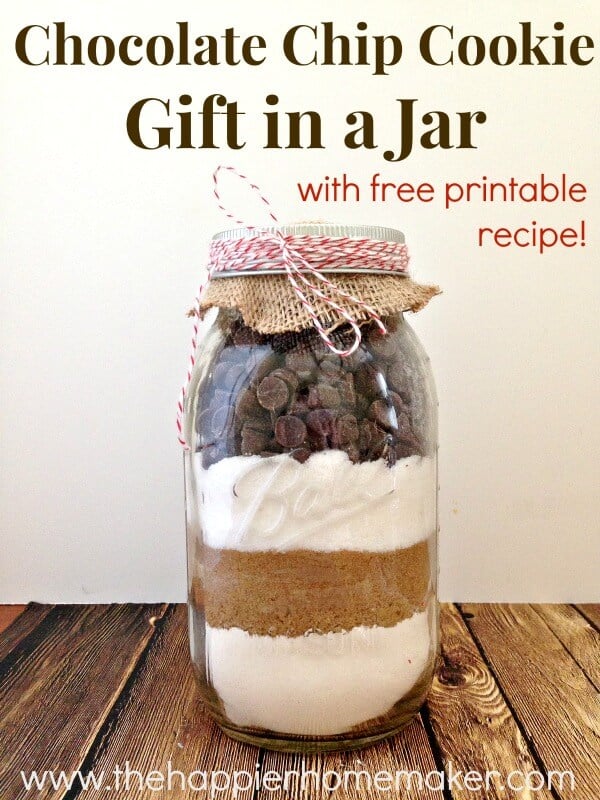 Found The Happier Homemaker
Pampering, Energy, and Refreshment Jars
These jars are filled with small items that serve a very specific purpose!
Found Gunnysack
Christmas Cookies in a Jar
Glass jars make for a fantastic way to gift out Christmas cookies!
Found Cookie Crazie
You May Also Enjoy…
31 Seriously Impressive Stencil Art Projects To Do
35 DIY Projects To Do With Buttons
31 Tie Dye Projects For a Colorful Summer
30 Brilliant Hacks and Upcycle Projects for Pool Noodles