Hello, DIYers!
Flowers are a typical gesture of love on Valentine's Day. Unfortunately, they can be expensive and they tend to die off quickly. If you are looking for a thoughtful alternative, why not make your own bouquet?! Dedicating the time to making a vase of lovely flowers speaks more volumes than simply purchasing your own, plus they will last forever! Here are a couple of ideas on materials you may use to make the perfect gift for your Valentine!
Happy crafting!
DIY Giant Crepe Paper Roses
Say "I love you" with giant flowers that will last forever!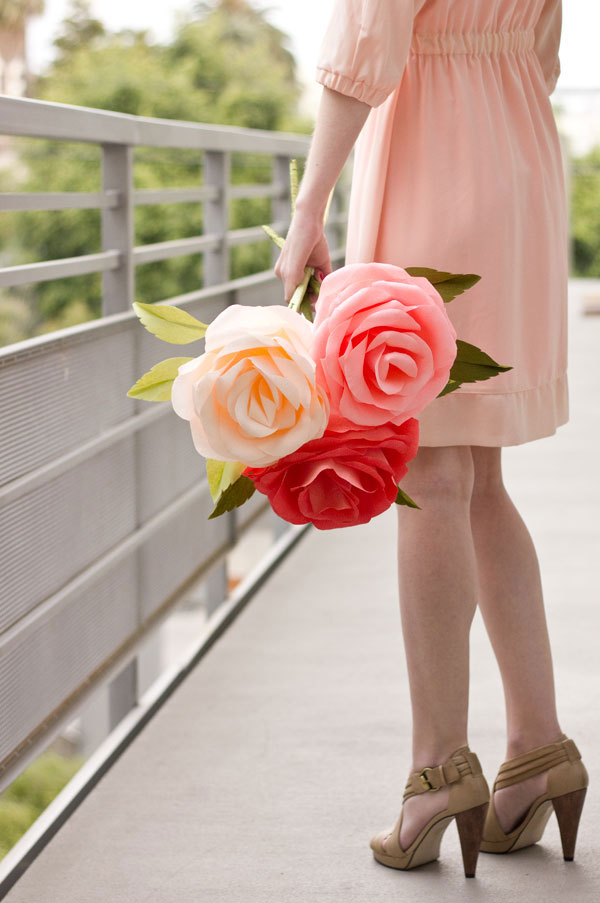 Found Studio DIY
Clay Flowers
You can create these beautiful flowers with clay!
Found Clay It Now
Wooden Flower DIY
These are so charming and natural-looking!
Found Instructables
Paper Hyacinth Flowers
If hyacinths are your loved one's favorite, make these!
Found One Little Project
Corsage with Faux Flowers
How adorable!
Found Megan Plus Five
Oversized Paper Flowers
This shows of an exciting variation of large flowers!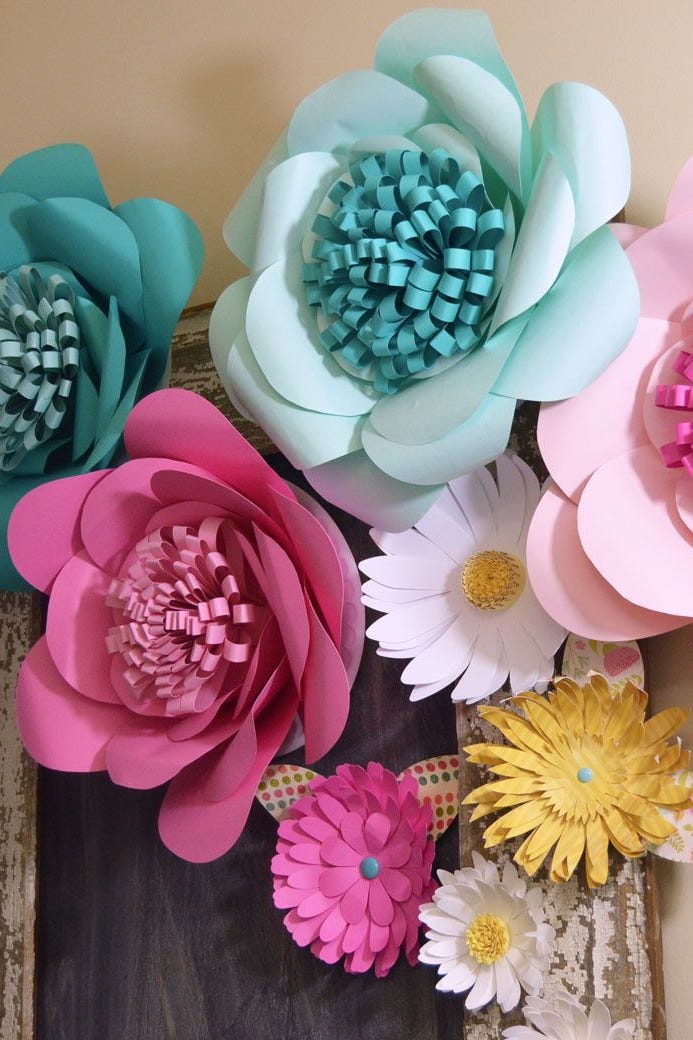 Found Create and Babble
Felt Flowers with Twigs
The natural touch of the twig for a stem is so sweet!
Found Mommy Moment
Book Art Flowers
Book pages can make for some seriously beautiful flower displays!
Found Busy Being Jennifer
Tissue Paper Roses
These look realistic and lovely!
Found YouTube
Paper Morning Glories
These look so realistic!
Found The House that Lars Built
Plastic Bottle Flowers
Upcycle plastic bottles with this awesome tutorial!
Found YouTube
Ruffled Fondant Flowers
It looks like you plucked it right out of a garden!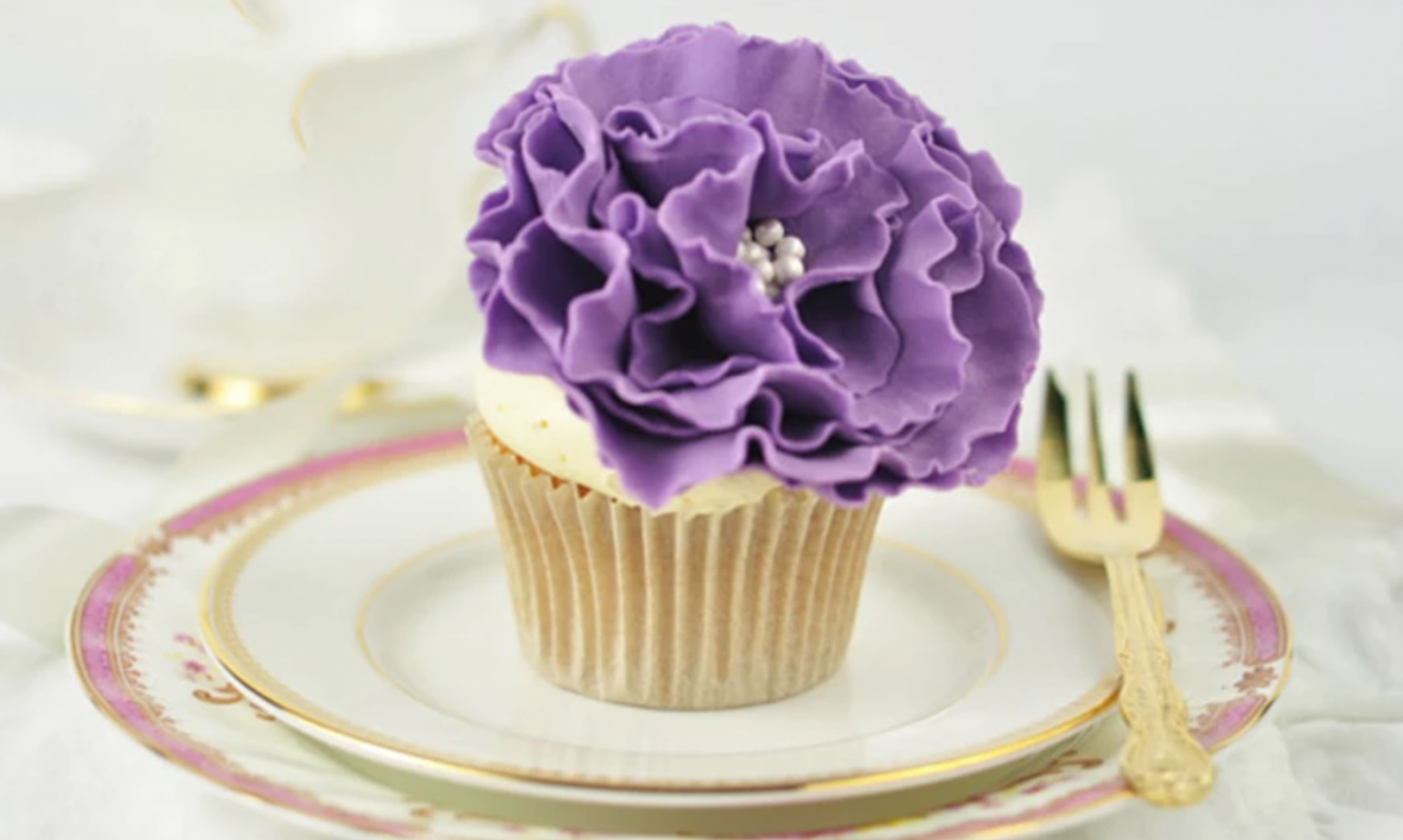 Found Craftsy
Making Silk Flowers
How lovely!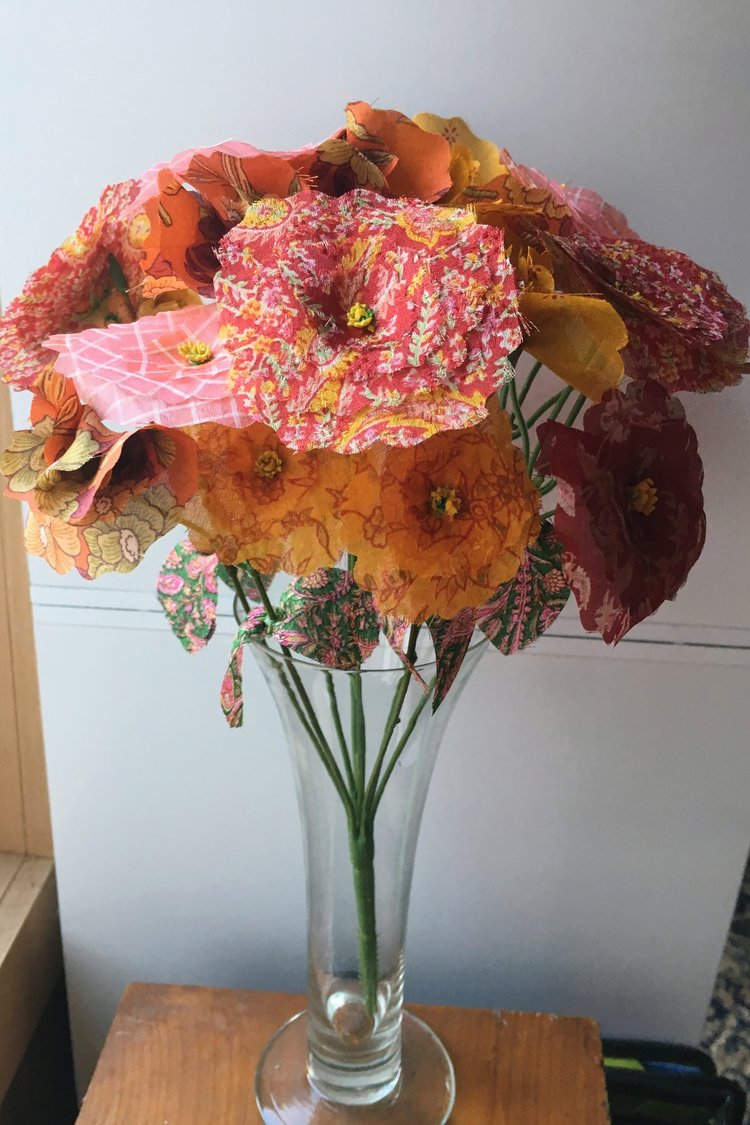 Found Mermaids Den
Coffee Filter Flowers
Coffee is love… flowers are love!
Found All Things Hearts and Home
Black and Pink Flowers
these paper flowers are gorgeous! You can use them to decorate a gift, like in the picture, or you can place them in a vase!
Found Frog Prince Paperie
Colorful Paper Flowers
How cute are these?!
Found YouTube
Newspaper Flower Art
Use newspaper to make something beautiful for your loved ones!
Found A Fanciful Twist
Glassware Flowers
Old glassware makes for lovely faux flowers that you can use in the garden!
Found Flea Market Gardening
DIY Persimmon Paper Roses
How sweet!
Found Simply Kelly Designs
Funky Button Bouquet
Buttons can make a lovely and unique display!
Found Off Beat Bride
Felt Flowers
These are adorable!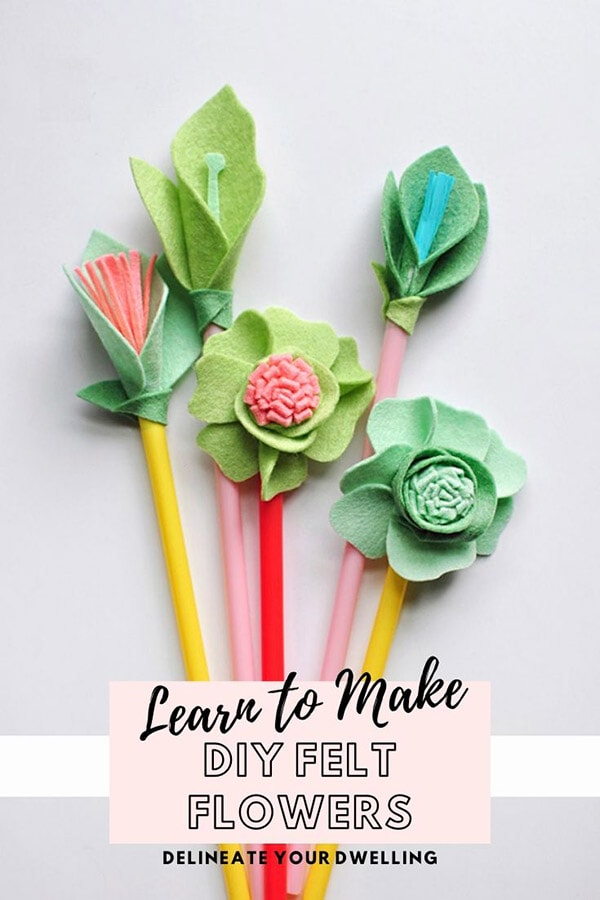 Found Delineate Your Dwelling
Ductape Flowers
These are cute and fun to make!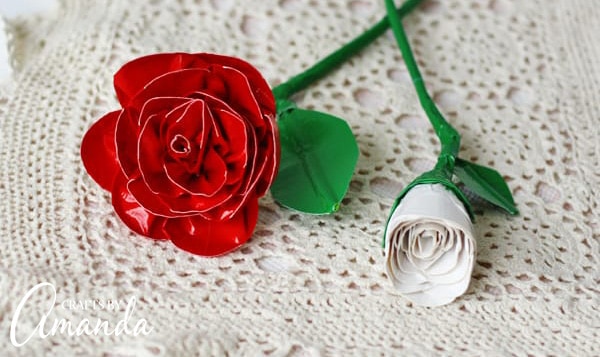 Found Crafts By Amanda
Paper Plate Flowers
Can you believe these beautiful flowers are made with paper plates?!
Found Muslin and Merlot
Faux Flowers
Make your faux flowers look even more realistic!
Found The DIY Mommy
Wooden Daisies
How cute!
Found YouTube
Crochet Flowers
How lovely!
Found YouTube
Flowers Made from Plastic Bags
This is such a cool upcycle!
Found Instructables
Easy Fondant Flowers
These are easy to make and edible!
Found Dani's Cookings
Felt Lavender Flowers
Gorgeous!
Found Make and Fable
Badminton Birdie Flowers
Upcycle badminton birdies to make colorful flowers!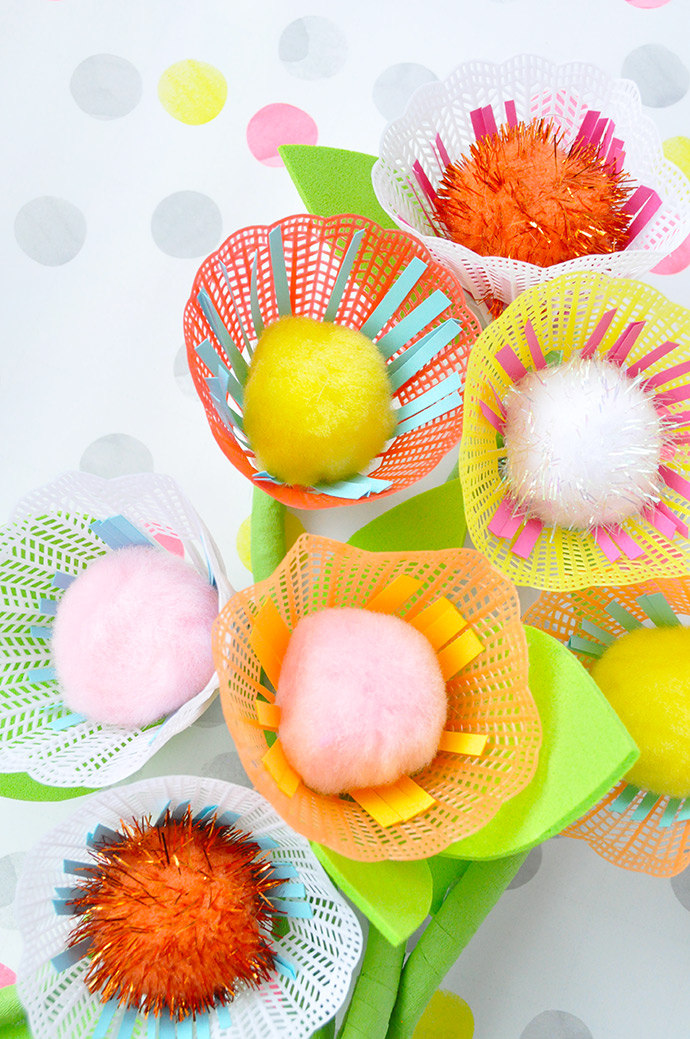 Found Handmade Charlotte
Flowers with Lights
Upgrade some ready made faux flowers with lights!
Found The Craft Patch Blog
Colorful Felt Flowers
These are soooo cute!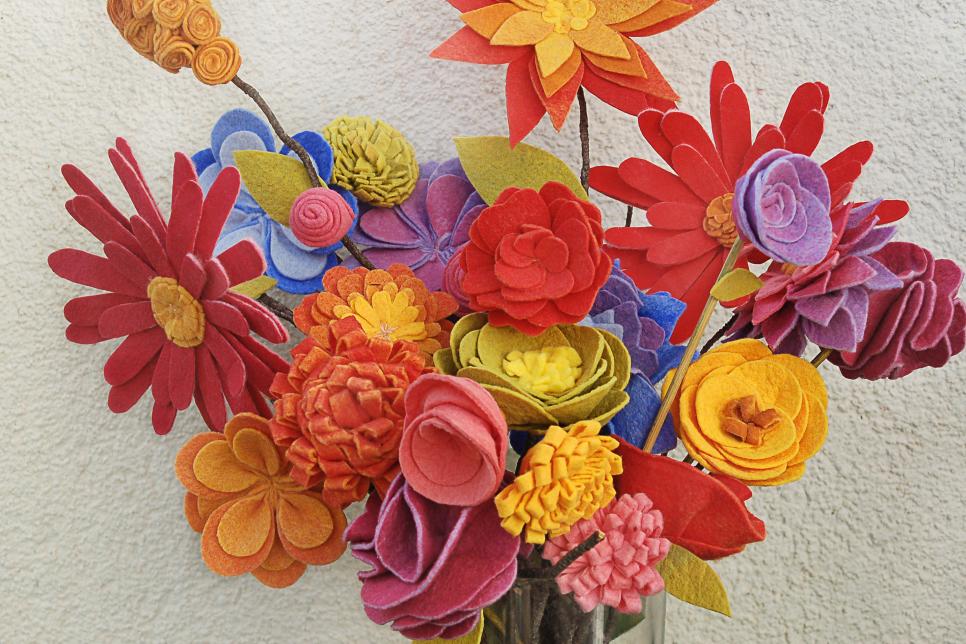 Found HGTV
Crochet Carnations
Here is another great crochet flower idea!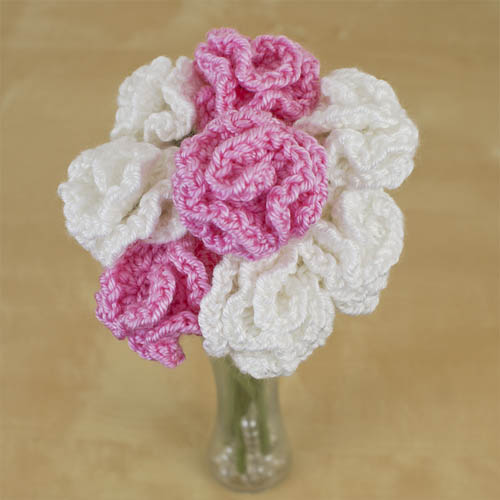 Found Planet June
You May Also Be Interested In…
39 Decadent Valentine's Day Treats and Dessert Recipes
31 Lovely and Romantic Valentine's Day Décor DIYs
40 DIY Valentine's Day Activities for Kids
33 DIY Valentine's Day Gifts Boyfriends and Husbands will Love