Hello, lovebirds!
The holiday of love is drawing near! Whether you are decorating for a special event or for fun, there's plenty of great Valentine's Day DIY projects to help set the mood. Whether you like a classic, gentle touch or the full blown cheesiness of the Valentine's Day holiday, we have something here to make you swoon over your own home or office.
Happy Crafting!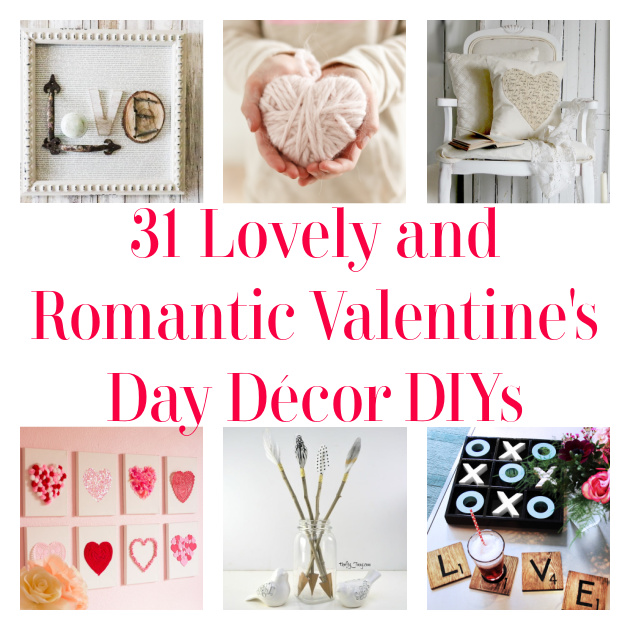 ...
Valentine's Day Canvases
Create one or all of these fabulous Heart canvas projects to add fun and texture to any room this Valentine's Day!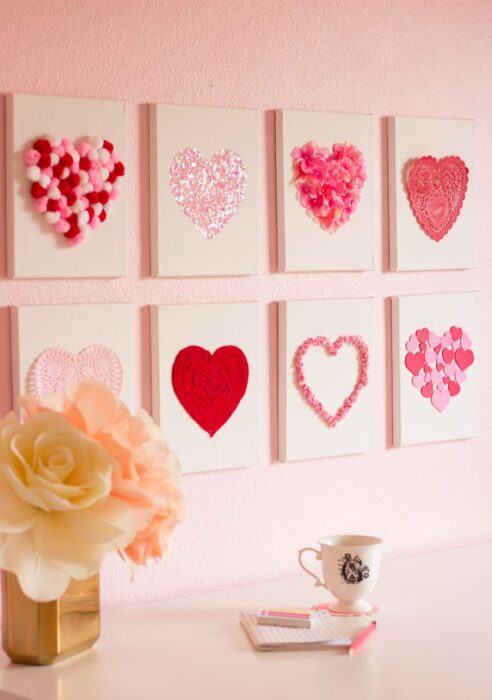 Found Design Improvised
Rose Heart Wreath
This is a lovely and easy DIY Valentine's Day wreath that you can make with tissue paper. Why not give it a try?!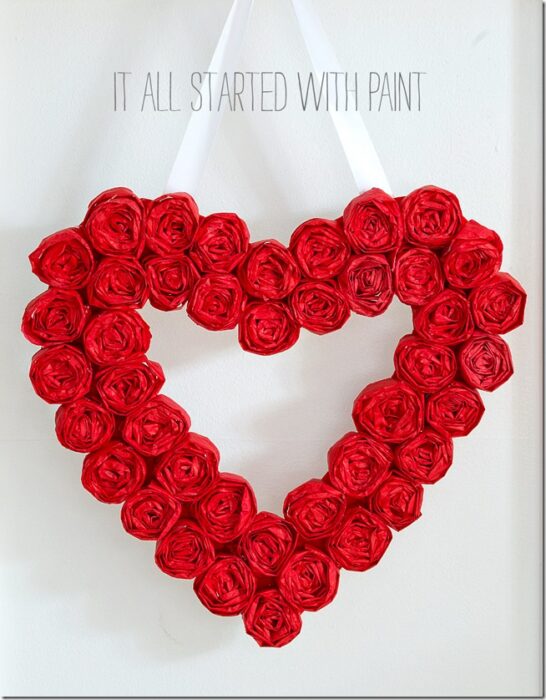 Found It All Started With Paint
Lovey Farmhouse Rolling Pins
Make it with love this February with these adorable farmhouse rolling pins!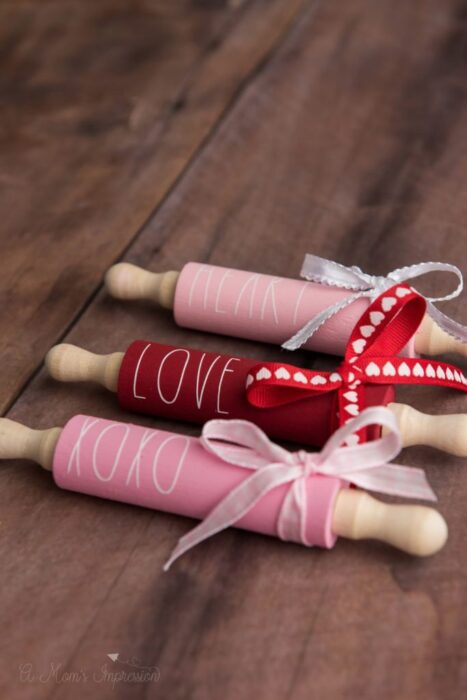 Found A Mom's Impression
Heart Mug Cozy
Put a sweet extra touch on your coffee and tea through the month of February with these heart mug cozy patterns!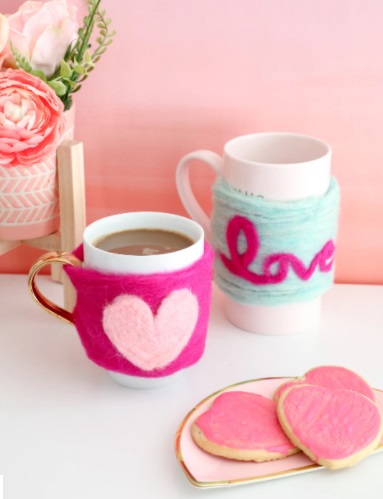 Found Martha Stewart
Scrabble Tile Love Coasters
Realistically, you can pick any letters you want for this project but why not L-O-V-E?!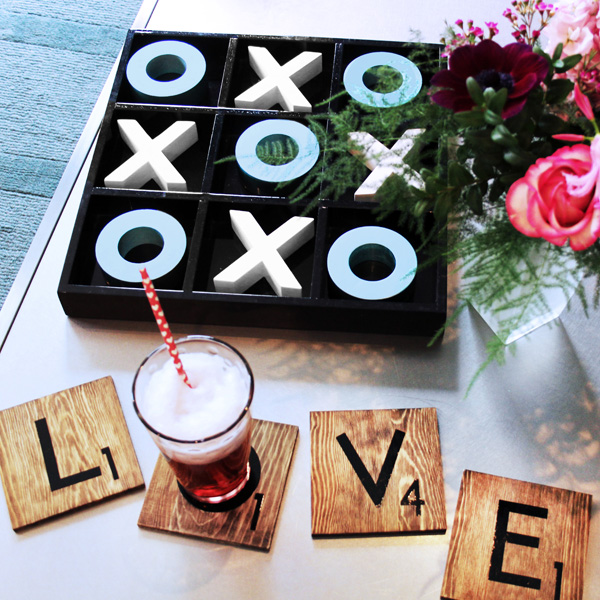 Found Blue I Style Blog
Yarn Heart
These little yarn hearts are fun for kids and adults alike! If you (like me) have been slacking to take down your Christmas tree, why not throw some of these super cute yarn hearts on there and make it a Valentine's Day tree?!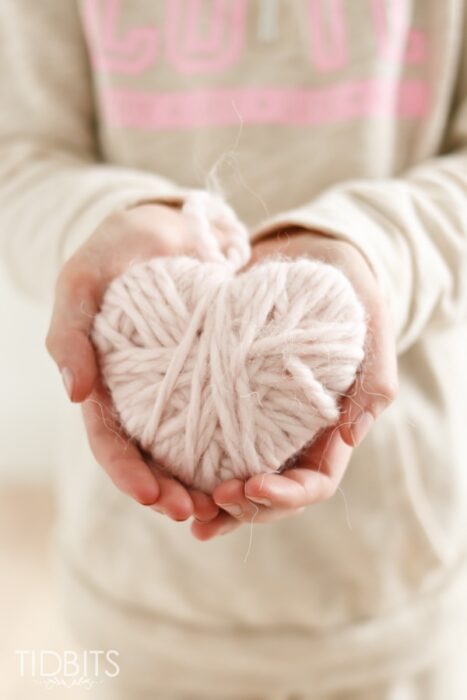 Found Tidbits-Cami
Heart Strings Pillow
If you love love but don't care for the excessive cheesiness associated with the holiday, this heart strings pillow might be for you!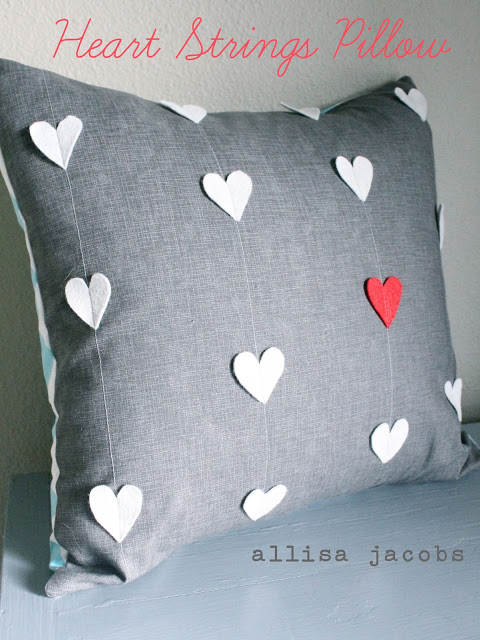 Found Quiltish
Cupid's Arrow DIY
This décor is subtle and sweet for your February decorations!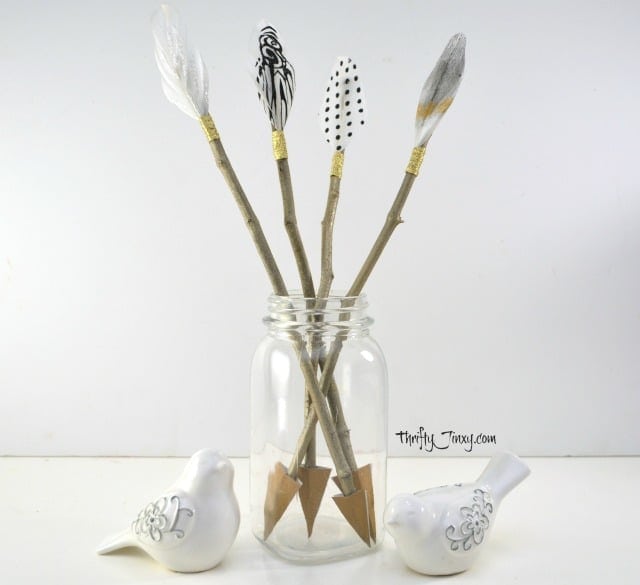 Found Thrifty Jinxy
Valentine's Day Votive Holder
These spray painted mason jars make for the perfect Valentine's Day votive candle holders, why not give it a try?!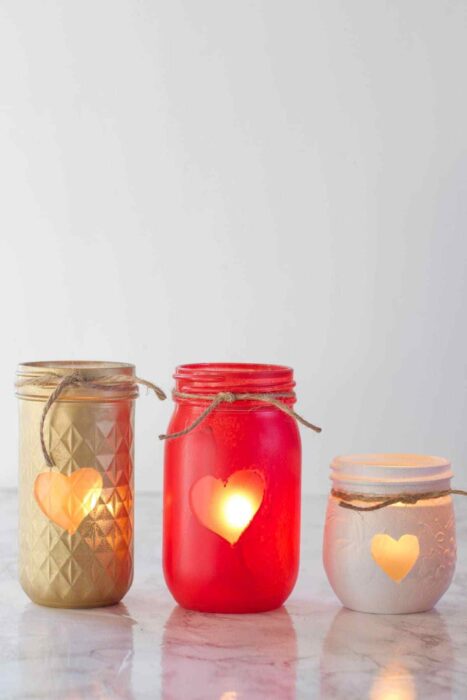 Found Wholefully
Rosie Photo Frame
This is a great project that you can do solo or with kids and create this lovely rose photo frame!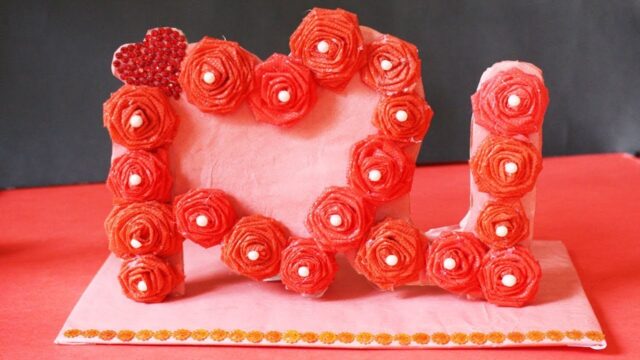 Found My Crafts
Easy Valentines Day Table Runner
This is a cost effective, simple, and adorable DIY project that is perfect for your Valentine's Day table!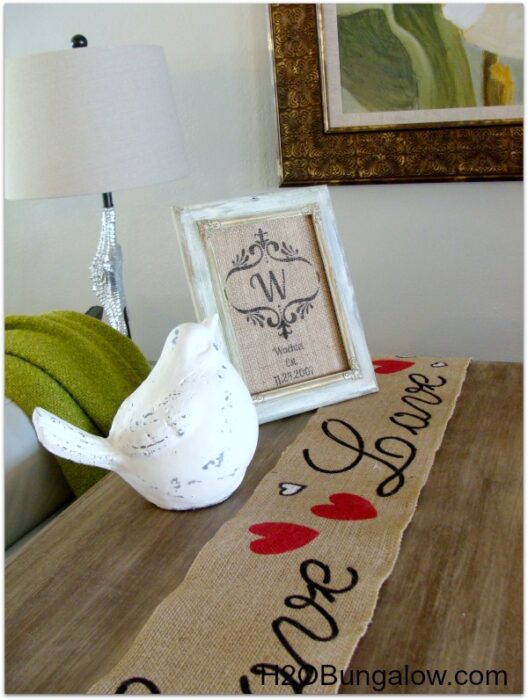 Found H2O Bungalow
Heart Shaped Oven Mitt
If you like to show your love through baking beautiful and scrumptious treats for your loved ones, this heart shaped oven mitt is the perfect addition to your kitchen this Valentine's Day!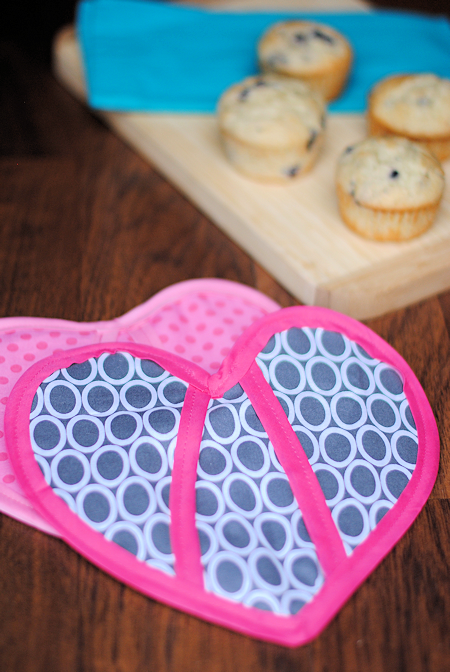 Found Crazy Little Projects
Crayon Heart Suncatchers
These hanging hearts play on the lovely natural light that enters your home or office!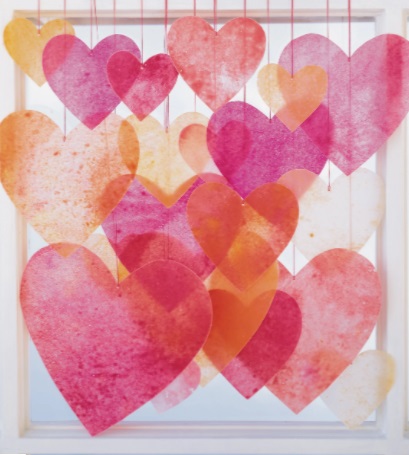 Found Martha Stewart
Be Mine Wooden Arrow Art
This is an adorable, understated project that is great for a gift or to decorate your own home!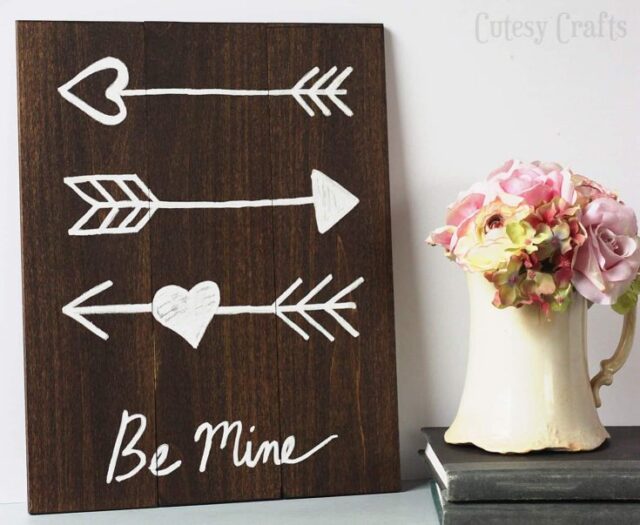 Found DIY Candy
Simple Heart Quilt
This heart quilt is classic and sweet! This is a great project for quilting beginners too!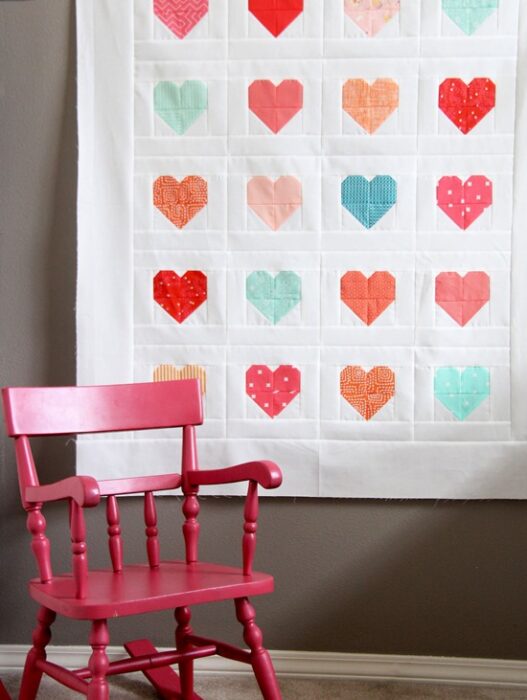 Found Cluck Cluck Sew
Latex Painted Glass Jars
These chalky and dreamy latex painted glass mason jars are perfect to include in your pink décor or for Valentines Day!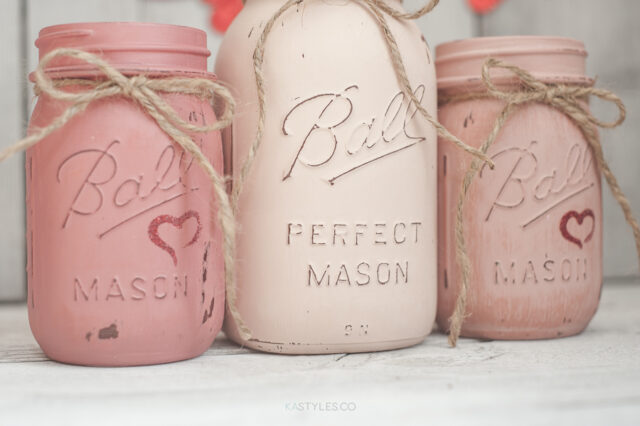 Found KA Styles
Lovely Heart Mobile
This heart mobile is perfect in any room but is especially interesting in a nursery!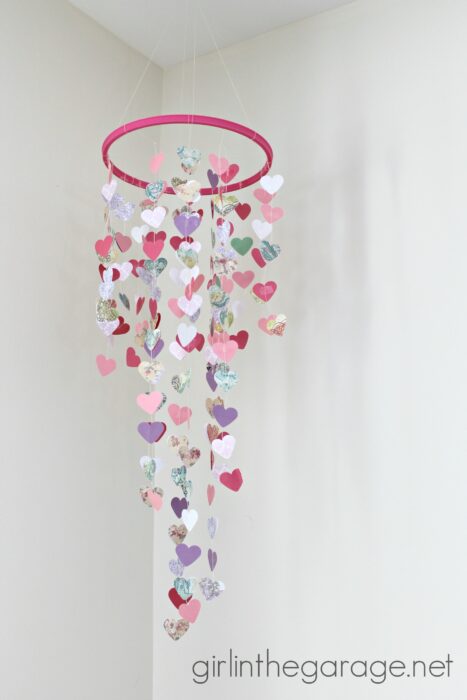 Found Girl In the Garage
Upcycled Love Art
Find once-loved items and give them a new life by creating some amazing new Love art!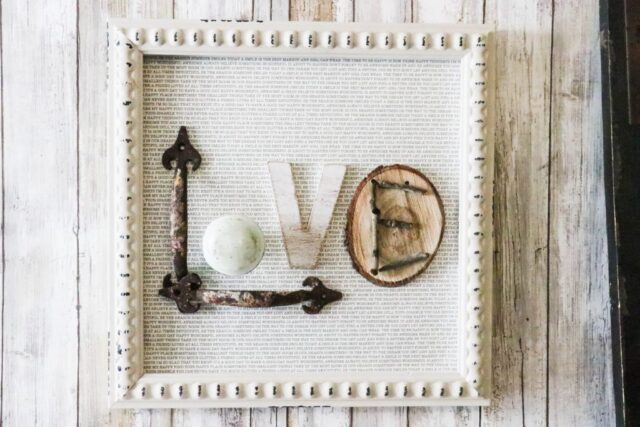 Found Re-Fabbed
Snuggly Heart Pillow
Not only is this pillow adorable and cuddly… it also has pockets! And that is always worth bragging about!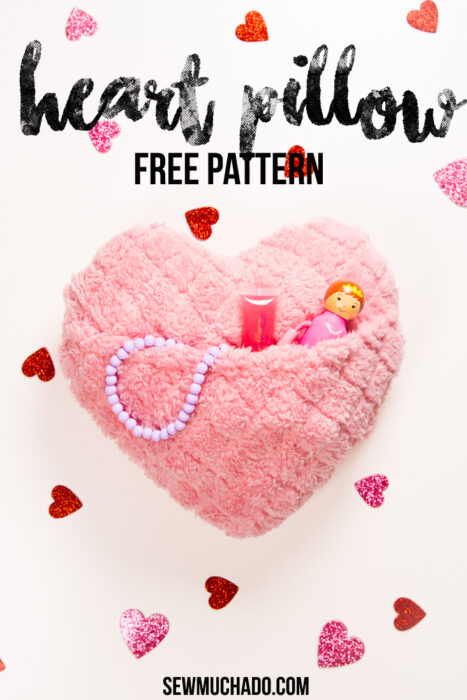 Found Sew Much Ado
Felt Heart Tree
Dress up the table with this super adorable heart tree DIY project!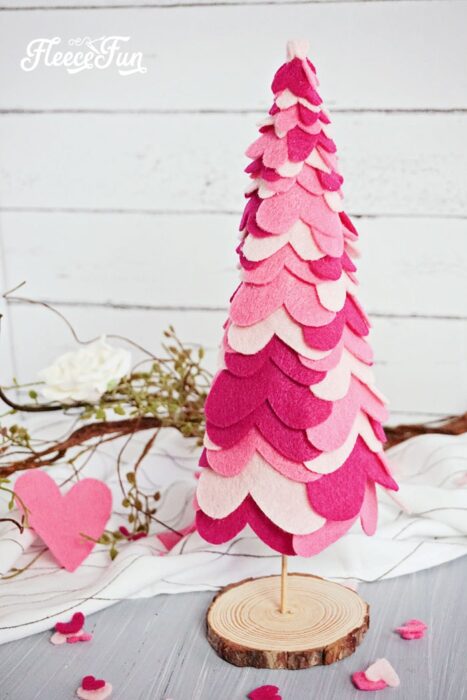 Found Fleece Fun
Cupid's Arrow Dart Board
Take a shot at love by making this fun, Valentine's Day themed dart board!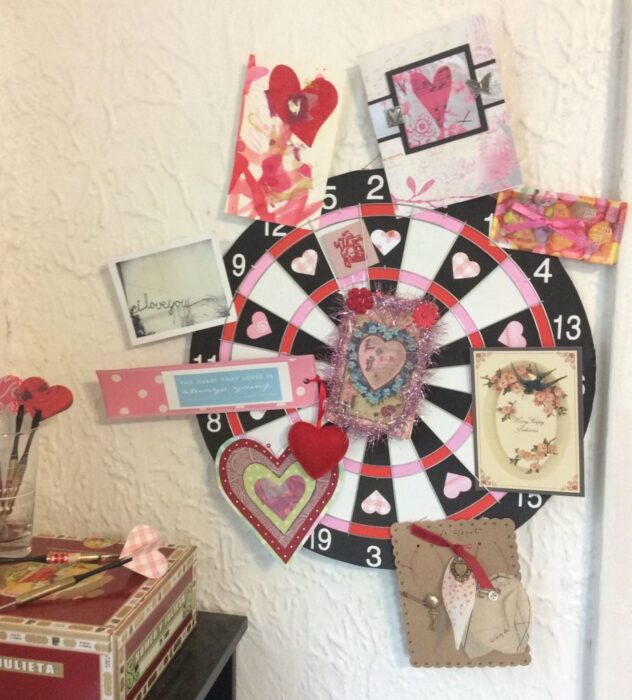 Found Cheap Thrifty Crafts
Ombre Wine Cork Heart Wall Art
If you love wine and crafting, make great use of your wine corks with this awesome and artsy DIY project!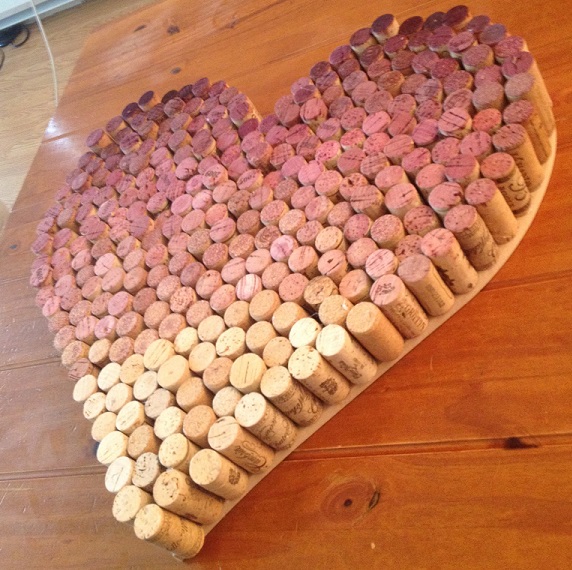 Found Post-grad Crafting
Cupid's Arrow Wall Hanging
Feel the love with this easy to make wall art!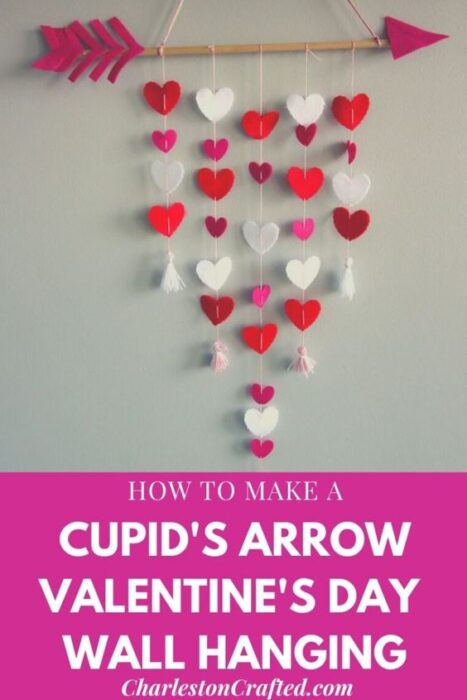 Found Charleston Crafted
Feather Boa Wreath
This is a totally glamorous and over the top wreath for your Valentine's Day décor and I am here for it!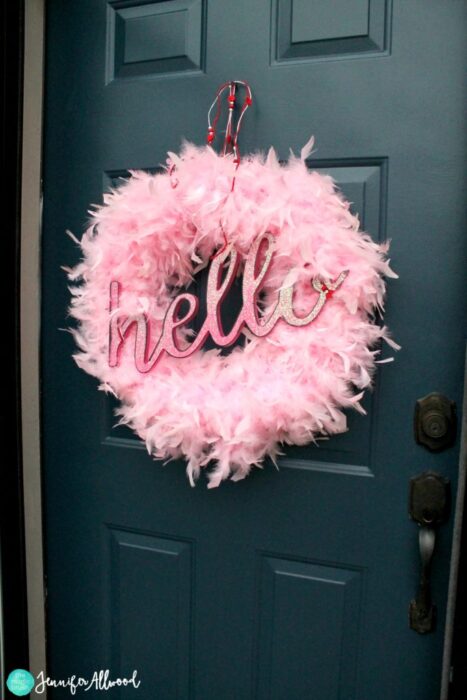 Found Jennifer Allwood Home
Wooden Hearts
You can use these cute little wooden hearts in a million different ways! Add them to a picture frame, dress up a table, fill up a vase! You choose!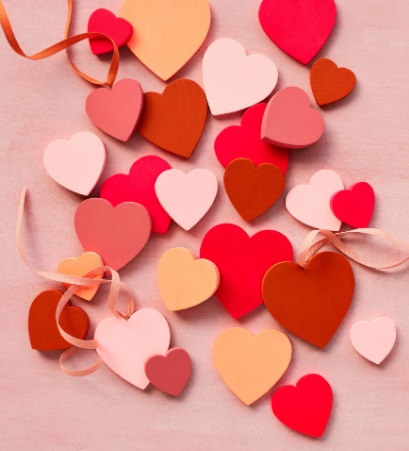 Found Martha Stewart
Je t'aime…a Valentine's pillow
It doesn't get more romantic than saying it in French, does it?!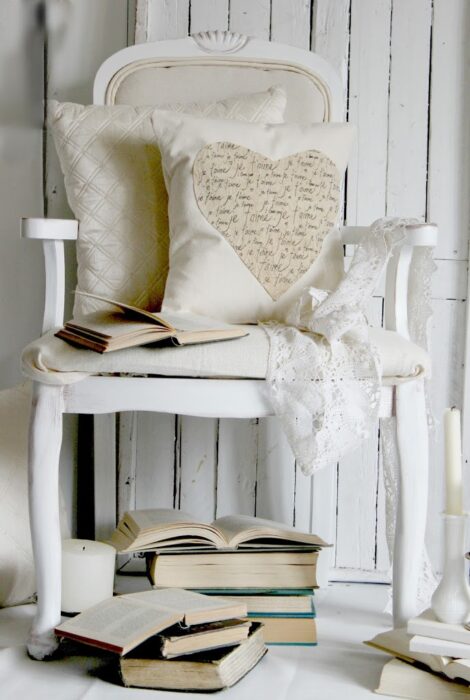 Found Craft Berry Bush
Valentines Day Garland
This garland is super cute for anytime during the year, but is especially great for Valentine's Day!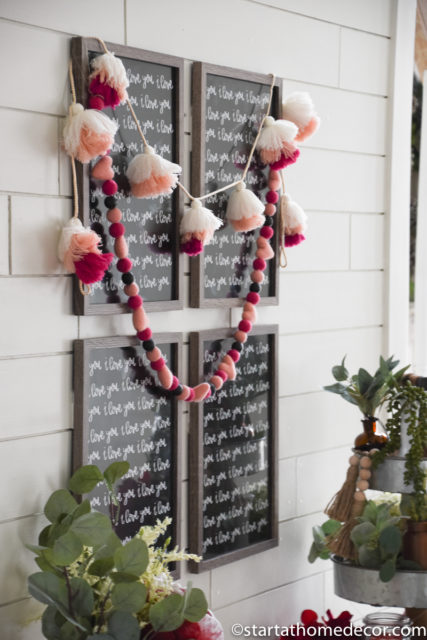 Found Start @ Home
Fabric Heart Coasters
These are super cute to pull out for Valentines Day, but serve to be adorable all year long!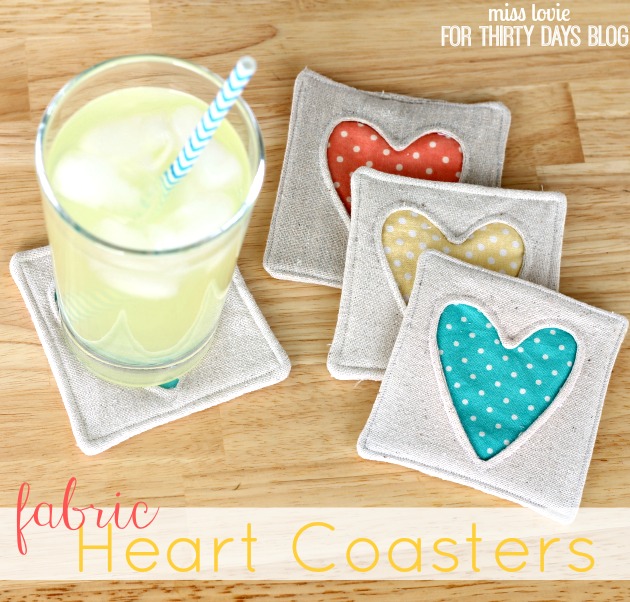 Found Thirty Handmade Days
Valentine's Day Heart Tree
Are you decorating on a budget? Grab a vase, some twigs, and some hearts and TADA! You have a super cute Valentine's Day decoration!
Found Money Hip Mamas
Book Page Heart Wreath
Nothing says "book lover" quite like this book page craft!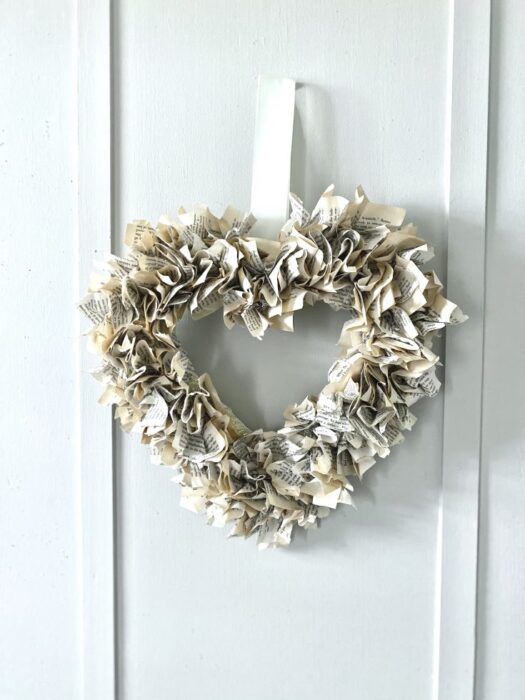 Found A Hundred Affections
Valentines Day Magnetic Picture Frames
This is a cute and simple project that you can choose to make magnetic or not!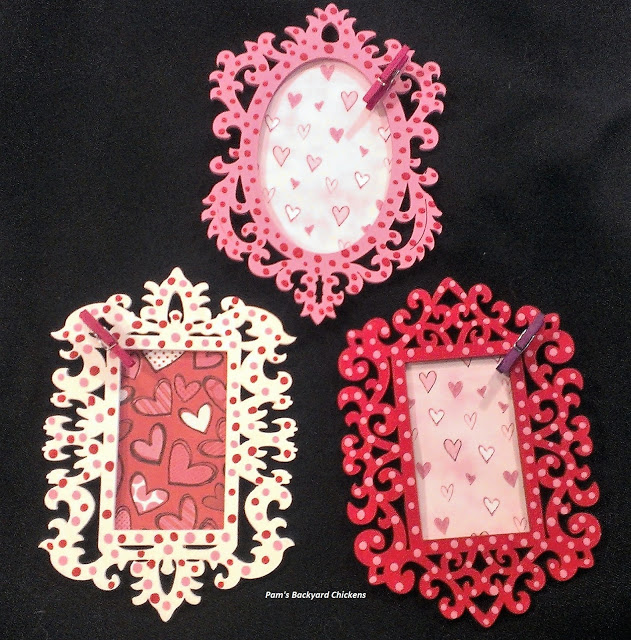 Found Pam's Back Yard Chickens