Hello, DIYers!
Everyone talks about how ductape can be used to fix everything! Don't get me wrong, it definitely has a ton of uses, but paperclips really steal the show when it comes to diverse ways to use them! If you're only using them to hold loose papers together, you are seriously missing out! Give any of these super fantastic and creative paperclip hacks a try and see how much easier your life becomes!
Happy crafting!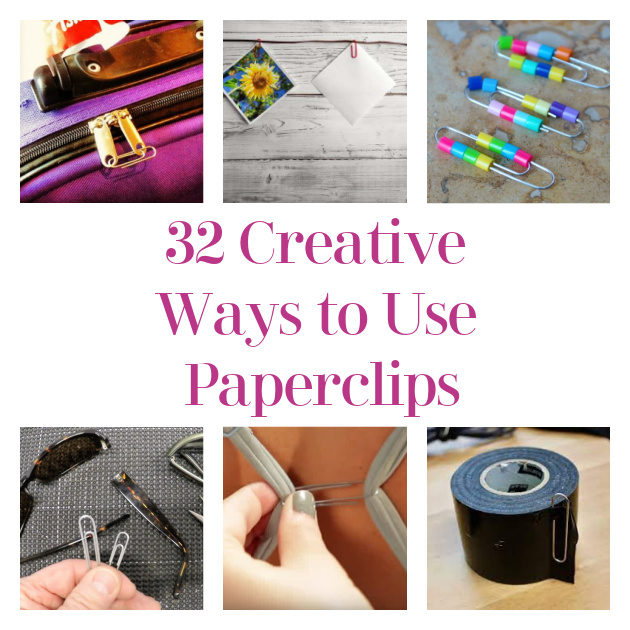 Paperclip Phone Stand
This is a super easy way to hold your phone up in a pinch!
Found Instructables
Paperclip Luggage Lock
Keep your luggage secure with a paperclip! Perfect!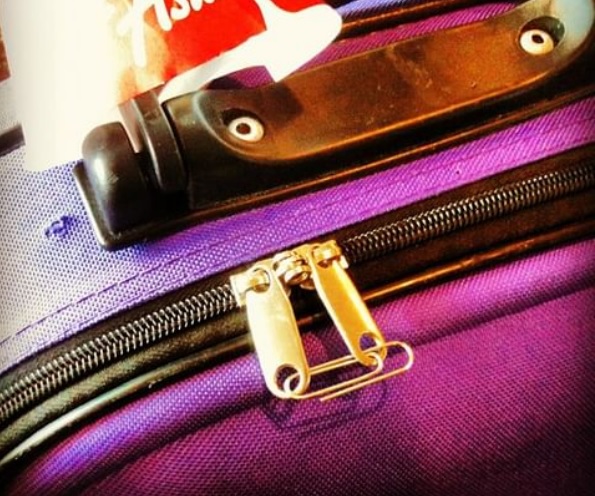 Found Instagram
Embellished Paperclips as Bookmarks
Decorated paperclips make fantastic bookmarks!

Found House Revivals
DIY Racerback Bra
If you want to hide your bra straps, sometimes a racerback bra is in order! You can DIY it by using a paperclip!
Found Little Things
Picture Banner
Hang photos using a paper clip!
Found Bob Villa
Unclog Glue
Unfold a paperclip to unclog a stubborn glue bottle!
Found The Art of Education
Paperclip Jewelry Organizer
I love the use of colorful paperclips! Just make sure to not hang anything too heavy!
Found Cut Out and Keep
Fix Glasses with Paperclips
Paperclips are a great tool for fixing glasses!
Found Make it or Break It
Fasten a Bracelet on Your Own
Don't have someone around to help you fasten your bracelet before you head out the door? Enter the paper clip!
Found DucksnaRow
Pit Cherries
You can use bent paperclips to pit cherries with ease! Try it out!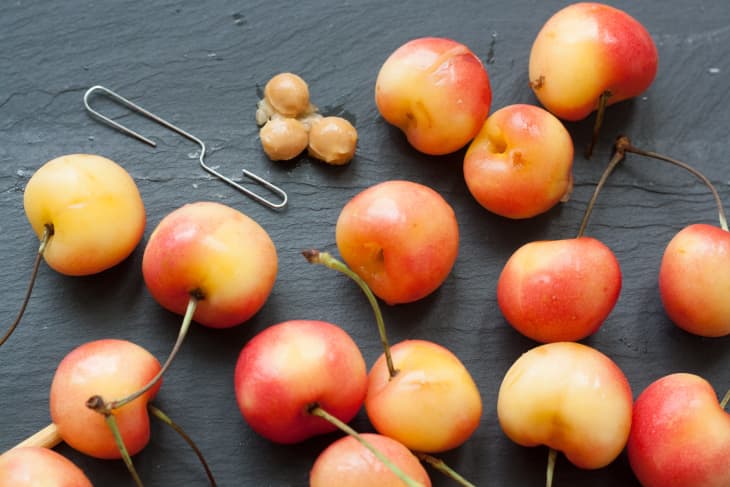 Found The Kitchn
Quick and Easy Hidden Tie Clip
Keep your tie flat and straight with this awesome and cheap paper clip hack!
Found Instructables
Envelop Opener
You can use a paperclip as an envelope opener in a pinch! Give it a try!
Found Expert Home Tips
Hanging Christmas Lights with Paperclips
Using paper clips helps to secure your Christmas lights and keep them straight all through the holiday season!
Found Pinterest
Reset Electronics
Paperclips are just the right size for hitting the re-set button on electronic devices or removing sim cards!
Found Bob Villa
Binding Papers
You can bind large stacks of paper with rubber bands and paperclips!
Found Rubber Band
Paperclip Zipper Pull
If you've lost your zipper, a paperclip can be a great substitute in a pinch!
Found Mr. DIY
Paperclip Rings
These are so cute!
Found YouTube
Anchoring Flower Bouquets
You can use unfolded paper clips to anchor flowers when creating a bouquet!
Found Bob Villa
Hanging Ornaments
Don't have any ornament hangers? A paperclip can do the job!
Found Reddit
Fresh Clips
Uses paper clips to close the tops of cereal bags, chips, and more!
Found The Survivalist Blog
Paper Clip Bracelet
Need a silver bracelet to match an outfit? Try this!
Found Instructables
Pick a Lock
As we've seen in movies you can pick a lock using a paperclip!
Found WikiHow
Paperclip Darts
Need some darts? Try this!
Found Instructables
Paperclip Buckle for a Belt
A quick make-shift belt buckle that can save the day!
Found Instructables
Cleaning Your Hair Brush
A paperclip is an easy way to help clean your hair brush out! Give it a try!
Found Expert Home Tips
Paracord Guitar Pick
This awesome guitar pick is made with paracord and a paperclip, of course!
Found Instructables
Magic Paperclip Trick
Try this out to impress your little ones!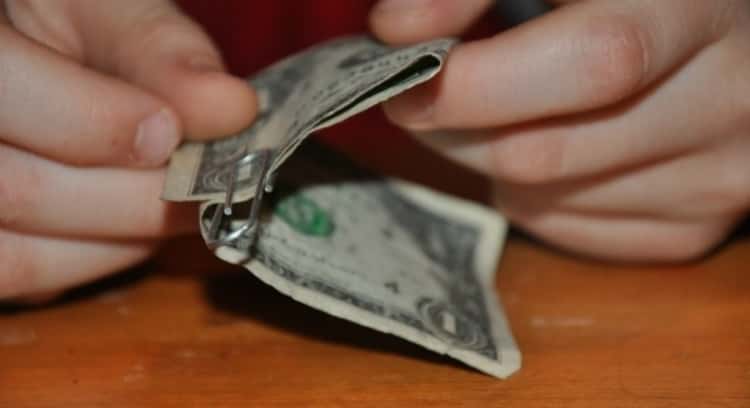 Found Kids Activity Blog
Paperclip Keycap Puller
Safely pull up your keyboard keys for cleaning or repair by using paperclips! Check out how!
Found VoltCave
Mark Spot on Tape
Rolls of tape can be marked with a paperclip on the end! It will save you from searching for where to pull when you use it the next time!
Found The Survivalist Blog
Paperclip Splint
Depending on the size of the injury, a paper clip can make a perfect splint!
Found WikiHow
Paperclip Fidget Toys
This is a cheap and easy fidget toy for you or anyone who likes to fidget while they sit!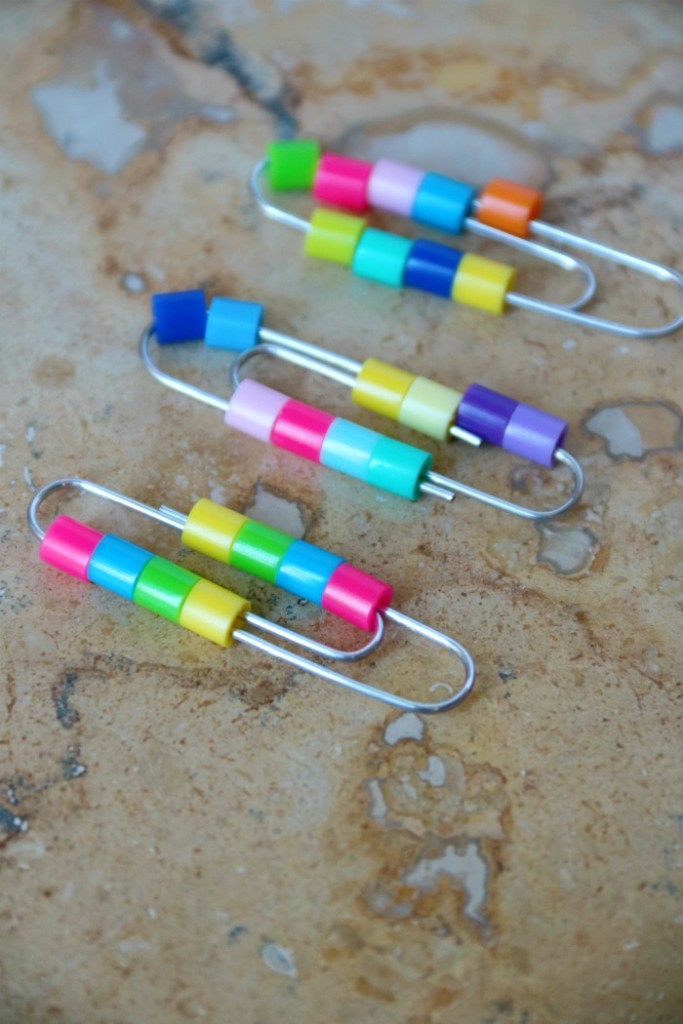 Found Sensibly Sara
Makeshift Hair Clips
Paper clips can be used to hold back your hair when you don't have a hair clip to do it for you!
Found Pinterest
You May Also Enjoy…
31 Adorable Baby Clothes You Can Make Yourself
30 Fabulous DIY Active Wear Projects
32 Clever Storage Tricks for a Small Home
33 Upcycle Crafts to Make with Grandma's Old Things
32 Ikea Hacks to Make Your Home Beautiful on a Budget
34 Nature Inspired Home Décor You Can Make Yourself
32 Recycling Stations You Can Make for Your Home
40 DIY Hand Painted Wine Glasses