Hello, DIYers!
Everyone always wants the best for the babies in their life, right? And their clothing is no exception! If you or someone you love is expecting, you can help create an adorable and custom wardrobe for the little boy or girl by trying out one of these fabulous DIYs! Most of these projects include sewing, crochet, or knitting. If you're not confident on your sewing abilities, you can also check out our no-sew gift ideas. Most of these patterns are free to use so all you need is your material to get started!
For more DIY baby gift ideas, don't forget to check out this list of sweet and sensible DIY baby gifts!
Have fun and happy crafting!
...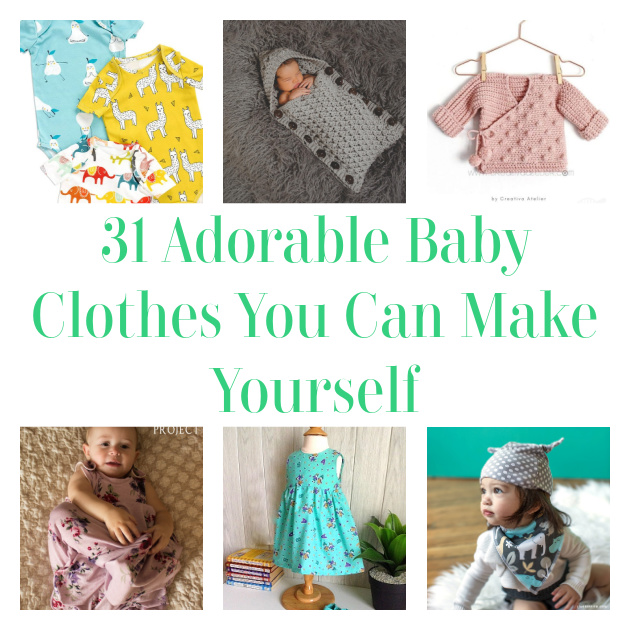 Boho Baby Romper
This DIY tutorial is easier than you might expect and the result is SO cute! This vintage-boho inspired pattern is free and waiting for you to try!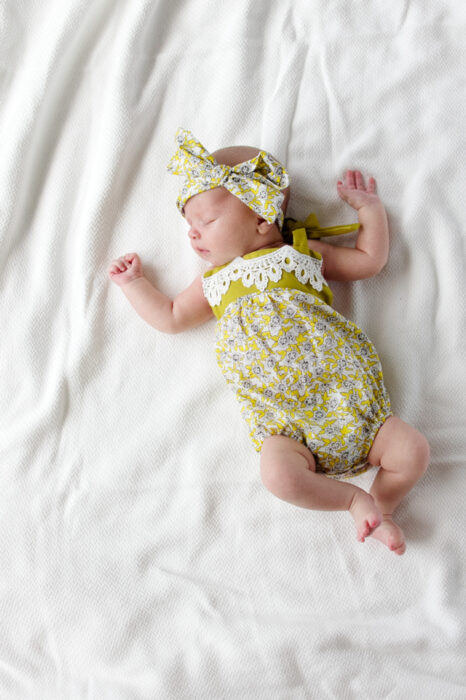 Found: See Kate Sew
Knit Baby Vest
Little baby vests are so sweet! You can make your own with this free pattern!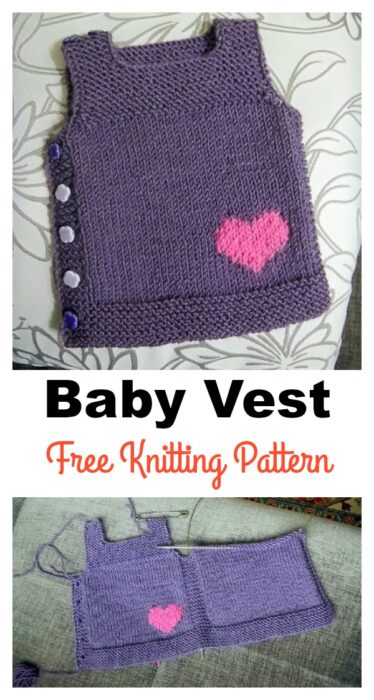 Found: Start Knitting
Mary Jane Baby Shoes
Cute and stylish Mary Janes are the perfect addition to any little girl's wardrobe!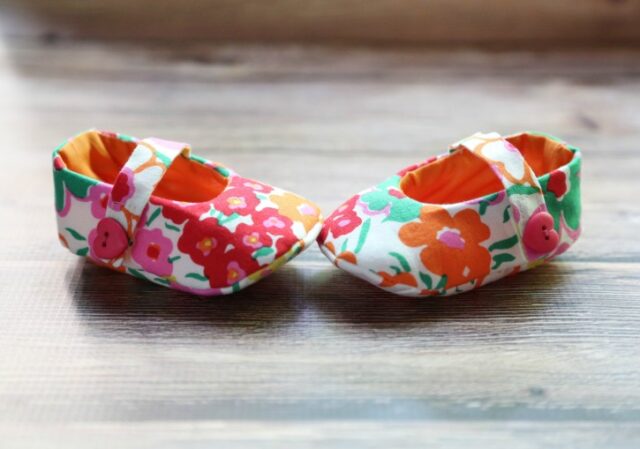 Found: The Cottage Mama
Baby Boy Pants with Braces
Looking for something charming and sweet for a little boy? Look no further!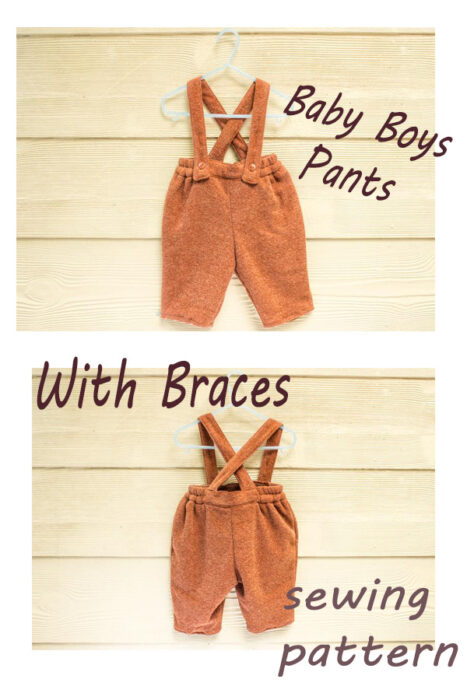 Found: Sew Modern Kids
Knotted Baby Turban
Baby turbans are incredibly popular among new parents! Here is a fantastic DIY pattern you can do yourself!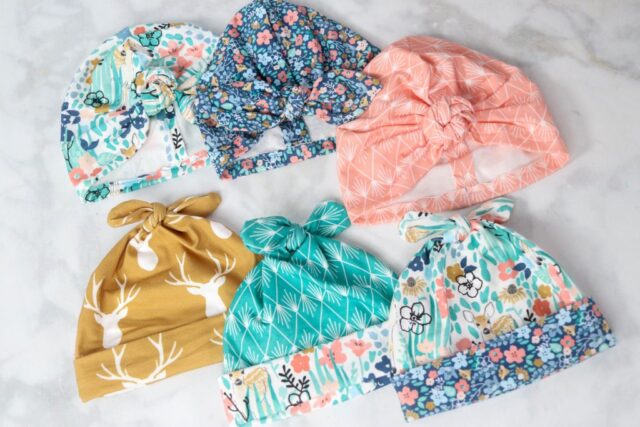 Found: Sweet Red Poppy
Crochet Onesie
If crochet is your thing, why not try this super cute crochet onesie!?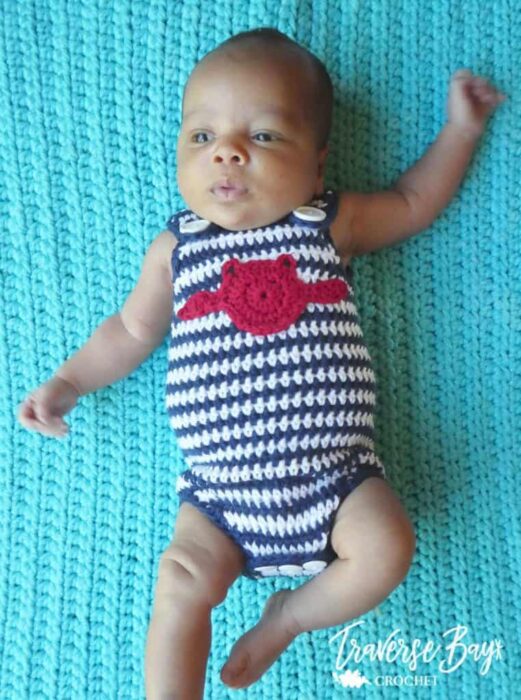 Found: Traverse Bay Crochet
Baby Bloomers
These adorable little bloomers are cute, convenient, and can be made in only 5 easy steps!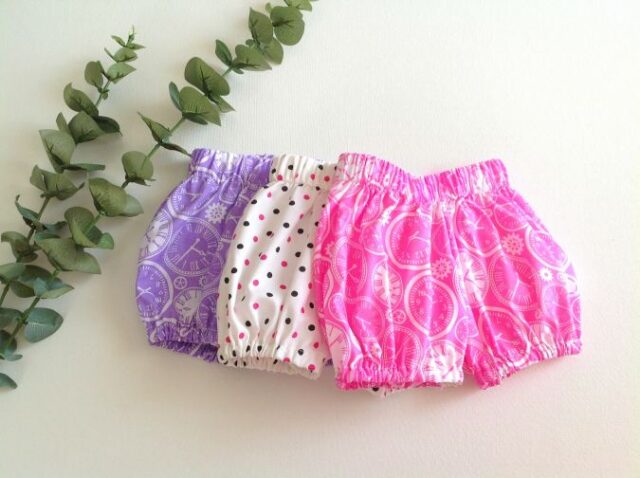 Found: Sew Crafty Me
Lightweight Sleep Sack
This lightweight sleep sack is perfect for a sweet, summer baby!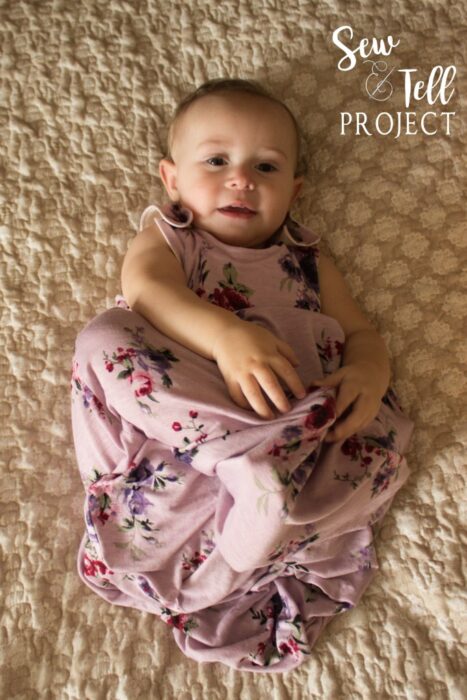 Found Sew and Tell Project
Scandinavian Bib and Hat
This simple pattern is inspired by the simple cuteness of Scandinavian style!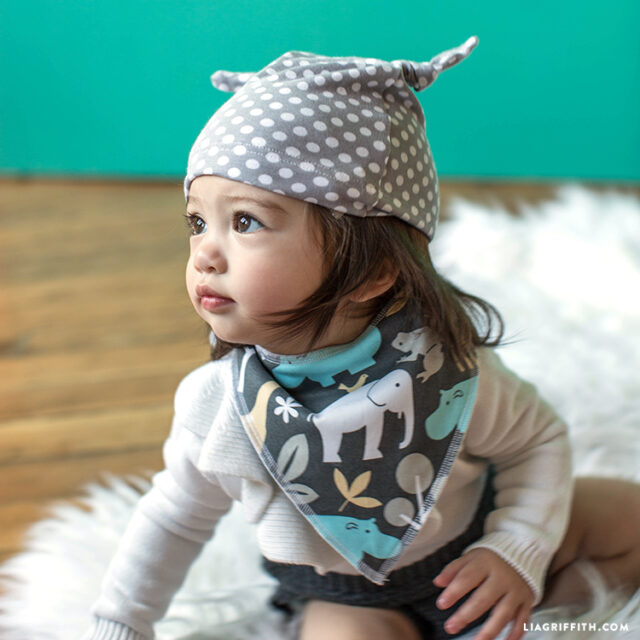 Found: Lia Griffith
Crochet Baby Kimono
Who would have thought a Kimono could be so cozy?! Why not give this free pattern a try?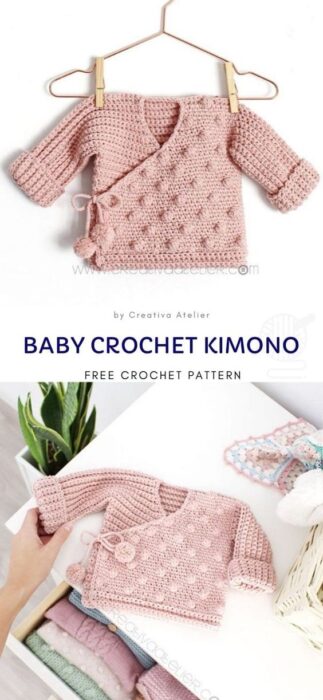 Found: Pattern Center
DIY Onesie Pattern
Onesies are a baby clothing staple! And this is a fantastic and free pattern that will help you make the onesies with whatever pattern you want!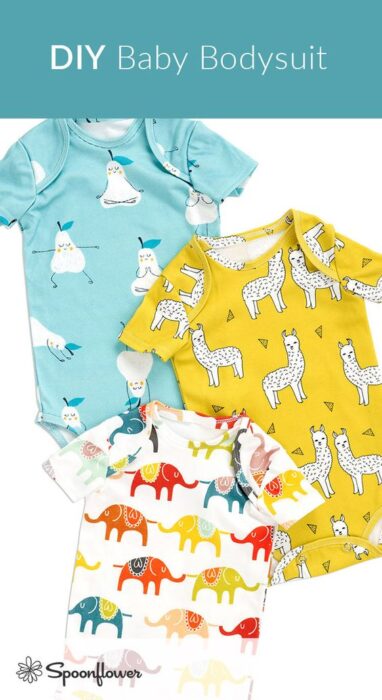 Found SpoonFlower
Faux Fur Vest
Stylish and socially responsible! Your baby can be rocking this fabulous faux fur vest!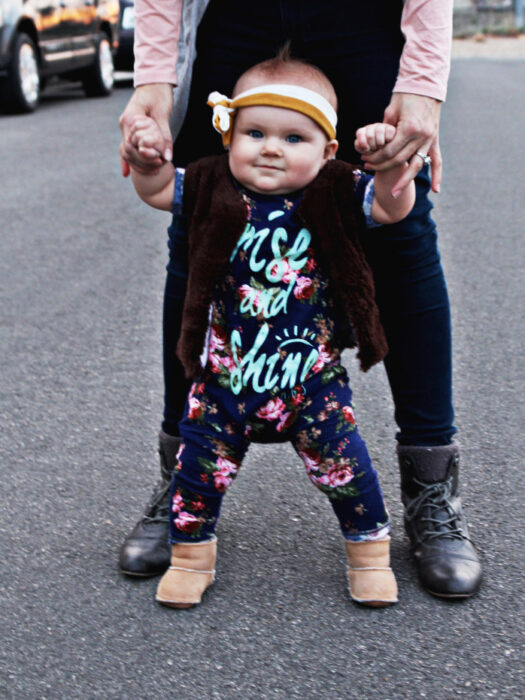 Found A Joyful Riot
Footed Baby Pants
Forget buttons and zippers! New parents will be so grateful for these wonderful, cozy baby pants!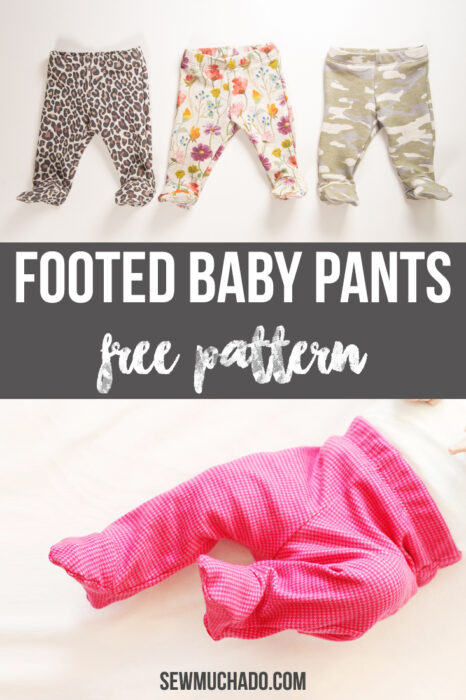 Found: Sew Much Ado
Baby Pixie Hats
This video shows you how to make the cutest pixie hats for a special little one in your life!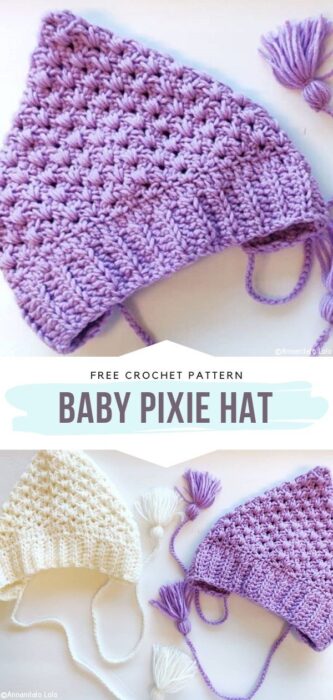 Found Crazy Hands Knitting and Crochet
Little Guy Tie
Whether you're doing a take your baby to work day or just want something for dress up fun, this little guy tie is an easy DIY that will have your baby looking dapper!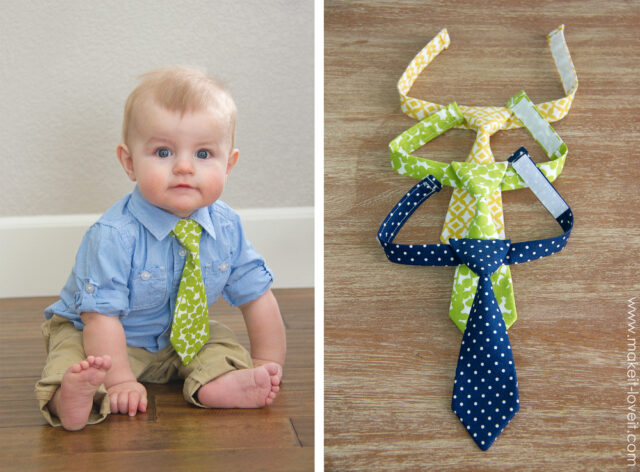 Found: Make it and Love It
Baby Romper
These baby rompers look professionally made! Which fabric will you choose?!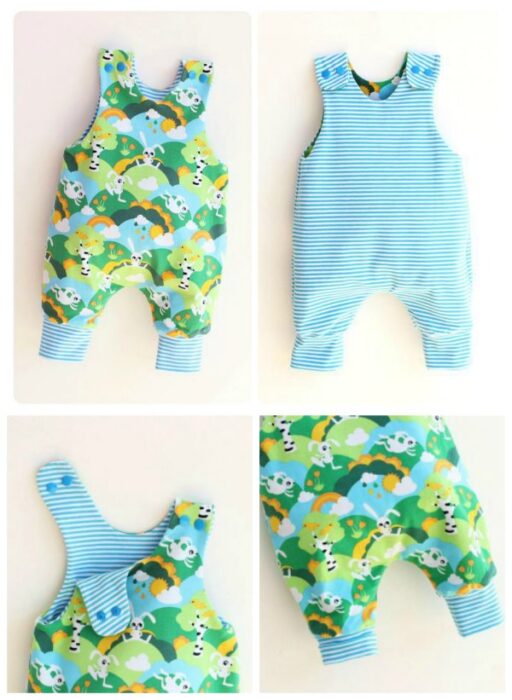 Found: Sew Modern Kids
Baby Bonnet
Would you like a cute, custom baby bonnet for a little one in your life? Look no further!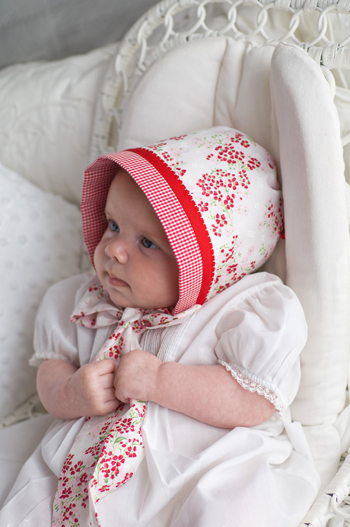 Found: Way Back Machine
Cozy Crochet Hoodie
Adorable and cozy! Give this free crochet hoodie pattern a try!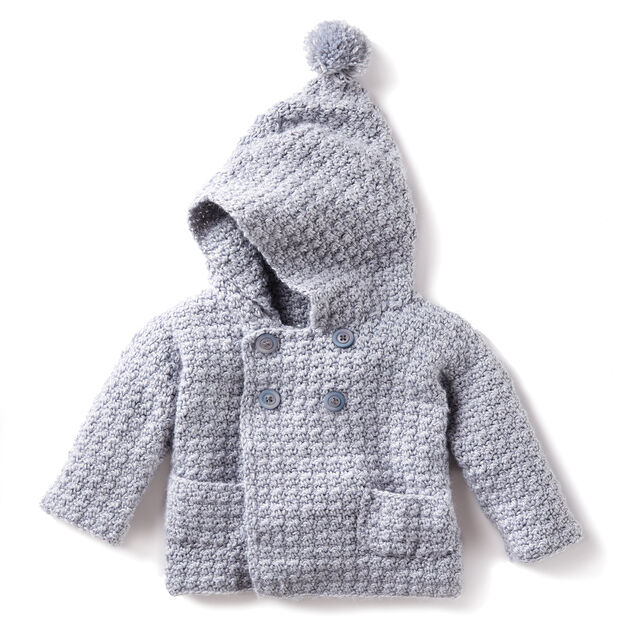 Found: Yarn Inspiration
Easy Baby Dress
This DIY comes with a free pattern and is easy as 1, 2, 3! But you'd never know by looking at it!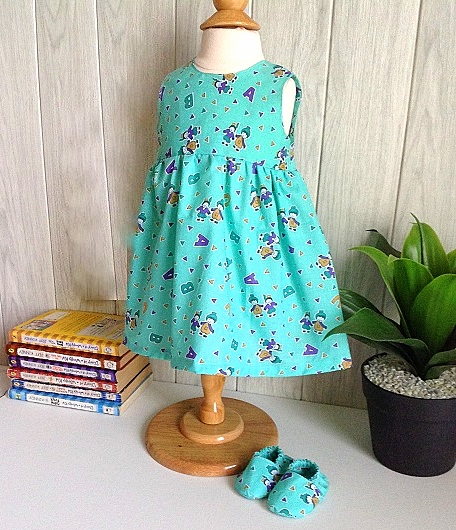 Found:Sew Crafty Me
Easy Baby Leggings
While there is still a debate going on whether leggings are acceptable pants as an adult, they are PERFECT for a baby!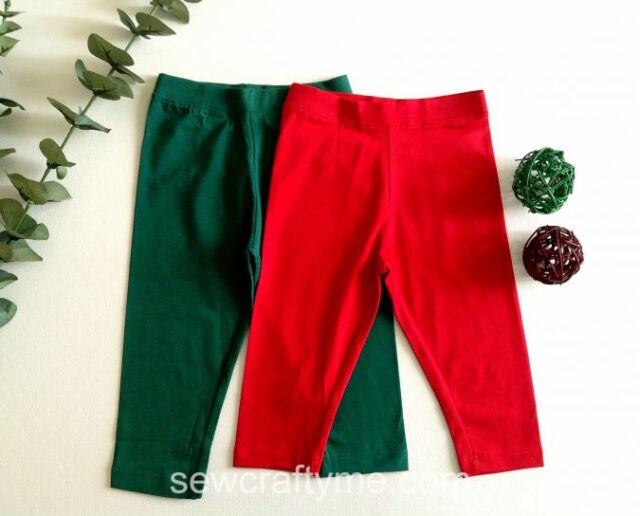 Found: Sew Crafty Me
Diaper Cover
Diaper covers can add up to a pretty pricey ticket! Why not make your own instead?!
Found: The Life of a Compulsive Crafter
Crochet Vintage Stripes Baby Sweater
This vintage stripe baby sweater is a labor of love, but well worth the effort!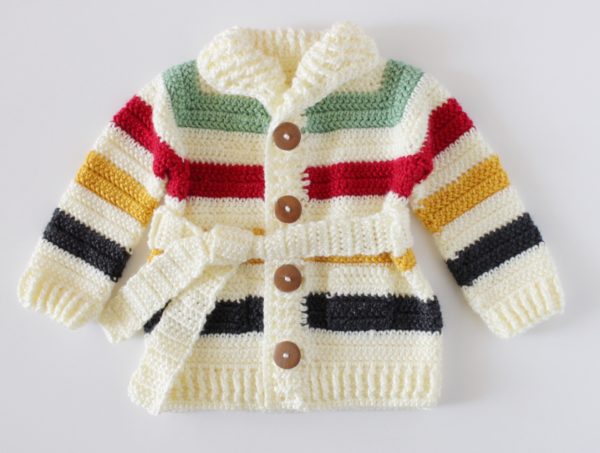 Found: Daisy Farm Crafts
Hooded Button Up Baby Cocoon
This is a pattern that you will have to pay for on Etsy, BUT not only is it too cute to not share, it also comes at a bargain!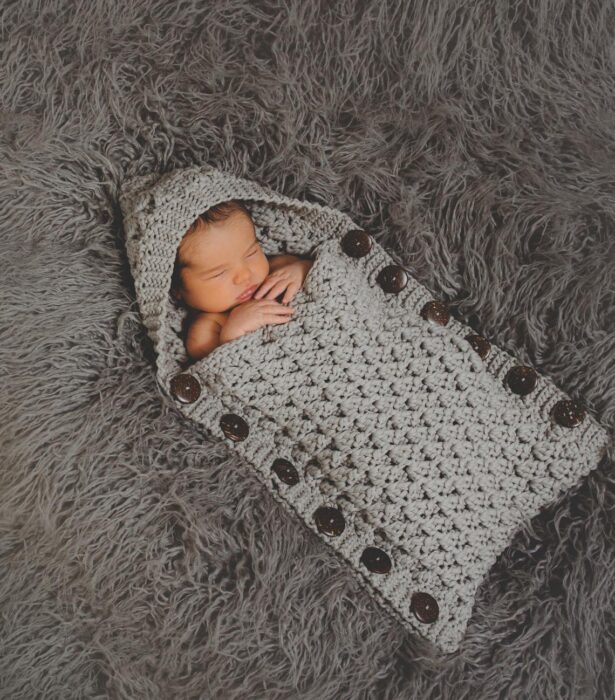 Found Crochet By Jennifer
Baby Booties
Baby shoes are great for keeping little toes warm! Could they get any cuter?!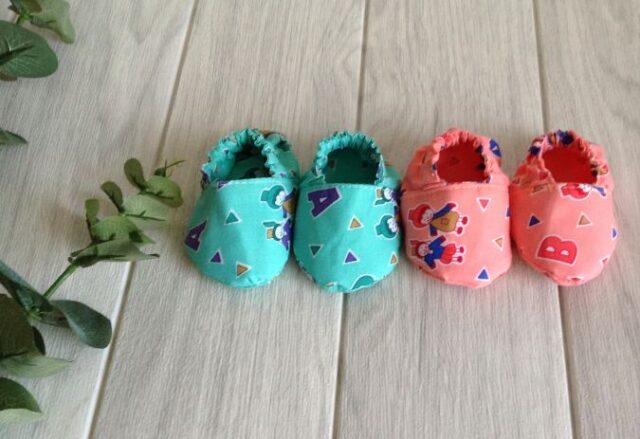 Found: Sew Crafty Me
Onesie Dress
It's cute! It's convenient! What could be better than that?!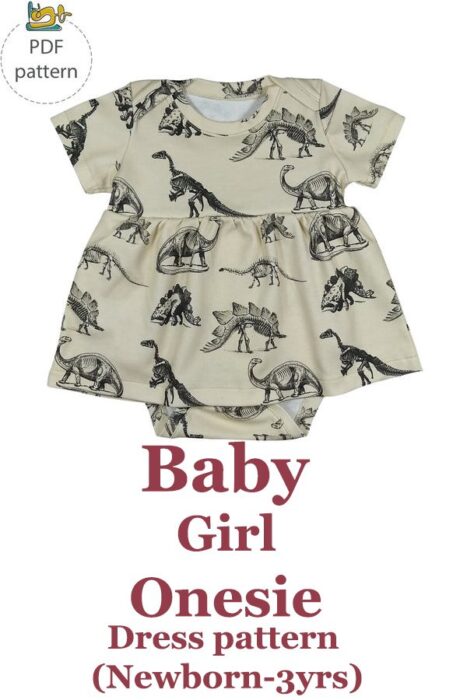 Found: Sew Modern Kids
Ruffled Diaper Covers
Add an extra layer of cute to your diaper covers by adding a ruffle!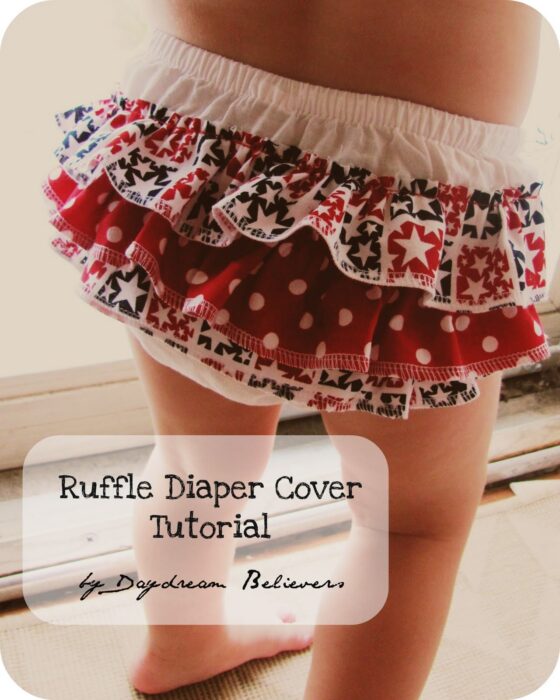 Found: Daydream Believers
Unicorn Baby Booties
This is a wonderful video tutorial that will take you through making these adorable and unique unicorn baby booties for a special little girl in your life!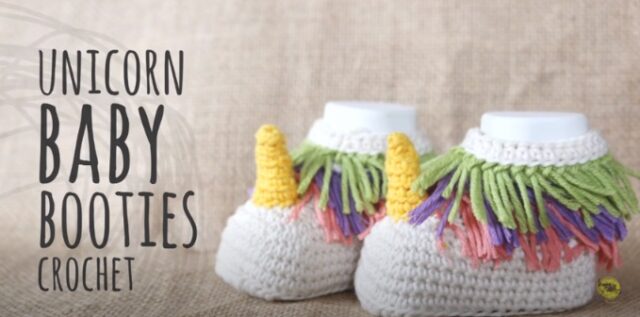 Found Lanas y Ocillos in English
Baby Sleep Sack
Sleep sacks are a fantastic game changer! No fighting little legs into pants when you're tired in the middle of the night? Perfection!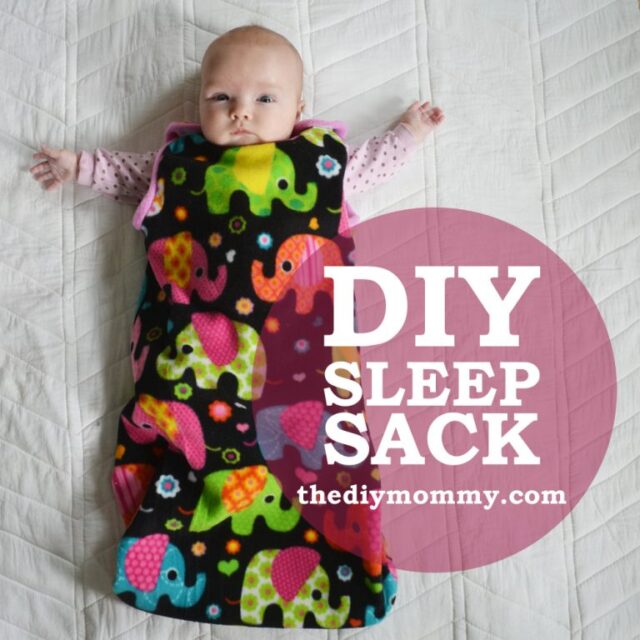 Found: The DIY Mommy
Top Down Baby Jacket
Check out this free pattern for these adorable top down baby jackets!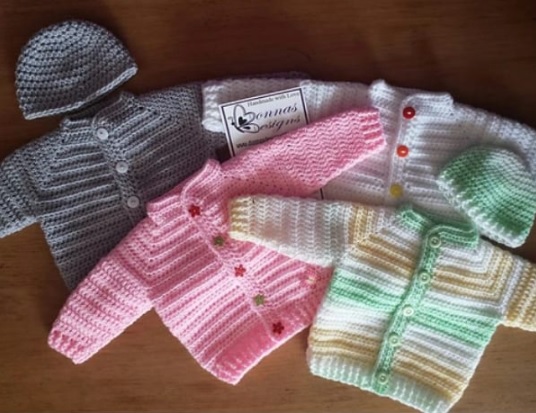 Found Ravelry
Decorating Onesies
If sewing and crocheting isn't your thing, that's alright! You can contribute to personalizing a little one's wardrobe simply by decorating a onesie! This DIY tutorial gives you a couple of options on how to do that!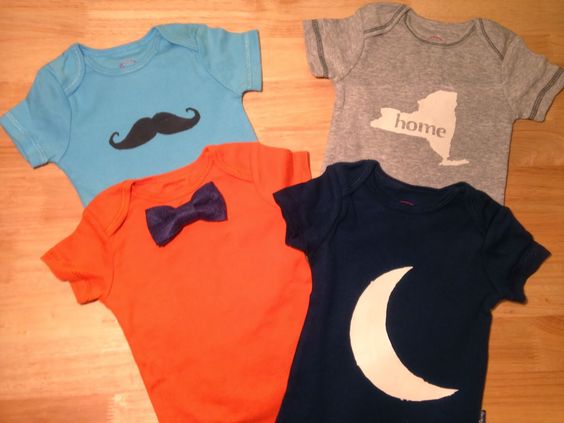 Found: KatoKula
Baby Mittens
Help prevent accidental scratches on a little one's face by making these sweet and simple baby mittens!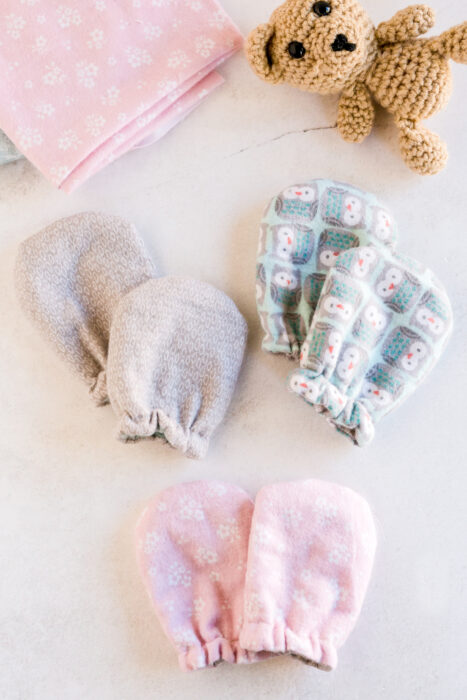 Found: Made to be a Momma
You May Also Be Interested In…
33 Sweet and Sensible DIY Baby Gifts
33 Sensational No-Sew Craft Projects
How to Open an Etsy Shop Part 1: The Product