Hello, DIYers!
Summer is fast approaching and with that comes the heat! We all know we love our fabulous hair, but the summer sun can make it difficult to cool off and keep it out of our faces! If you're a busy professional trying to keep your hair looking great from morning to night, planning to visit a windy beach, or playing Summer sports, these styles can help! Plus these amazing updos make for great Summer events! You might choose to wear them at a company picnic, outdoor wedding, or family reunion! We've included looks for different lengths and textures to make sure there is something for you!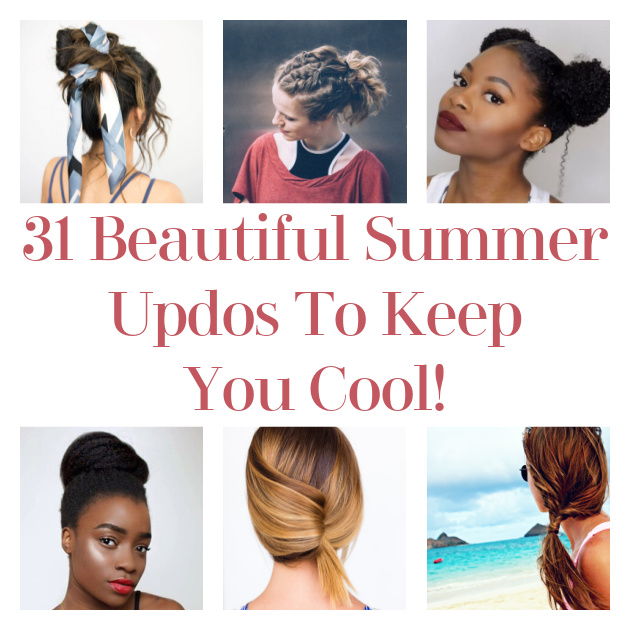 French Braid Top Knot
Top knots are always a hit! But if you want to fancy it up a bit, add a French braid into the mix!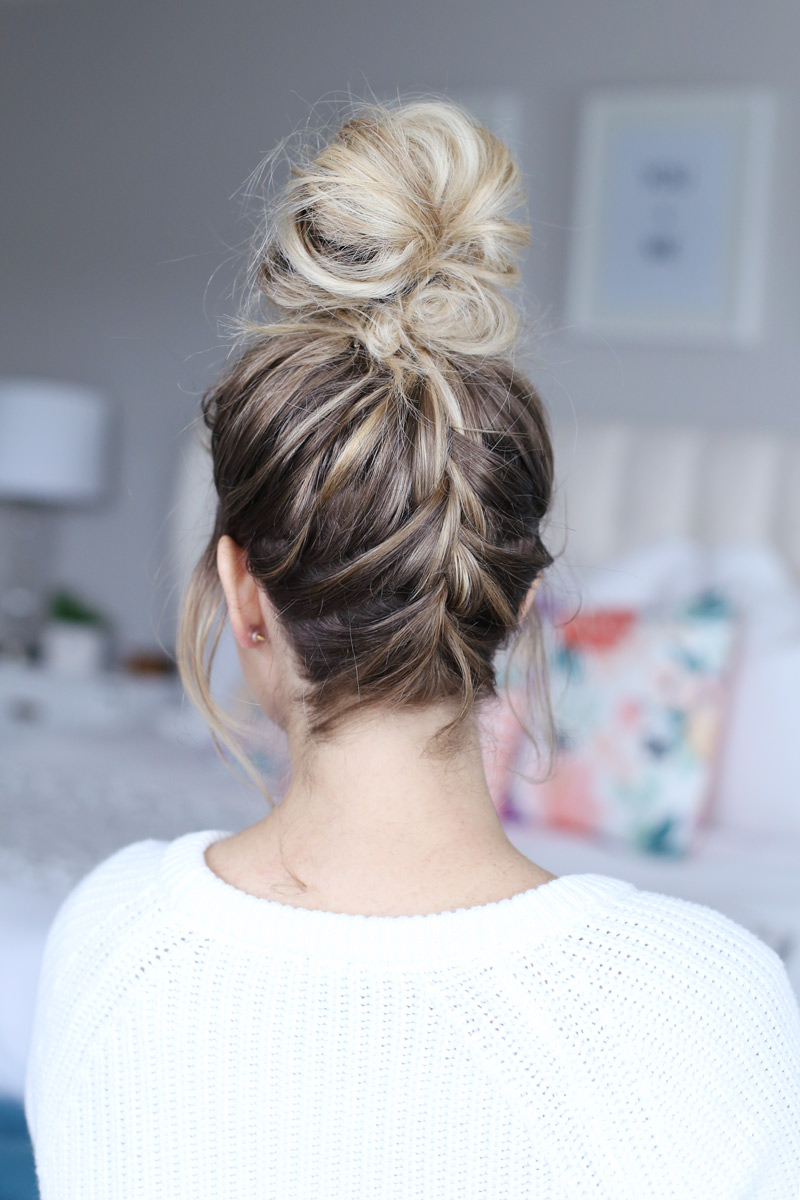 Found Twist Me Pretty
Double French Braid with a Bun
This is an adorable, easy hairstyle that keeps your hair up and out of your face and neck! Perfect for a festival or beach day!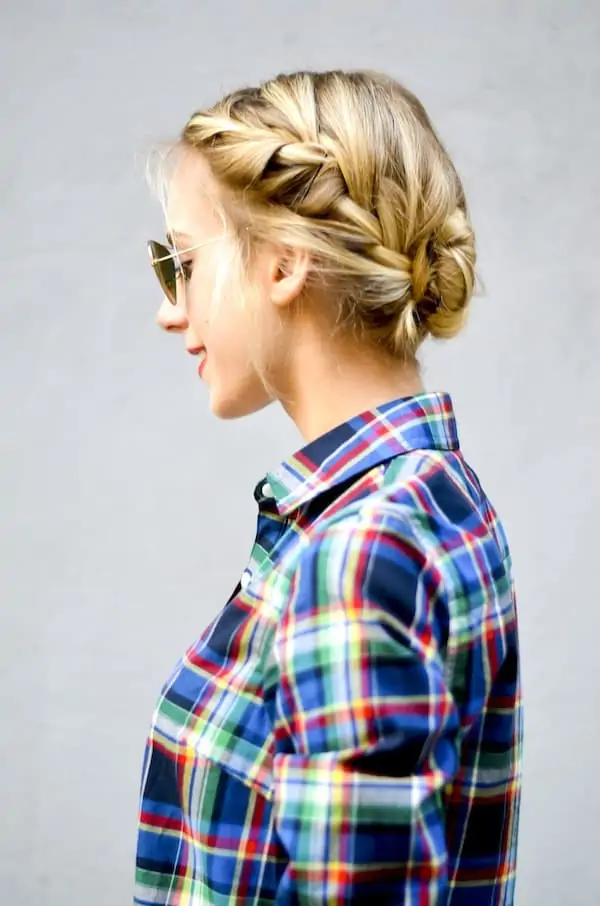 Found Katie's Bliss
Flat Twist Halo for Natural Hair
How beautiful is this?! Simple braids and accent beads make for a lovely and simple summer hairstyle to help keep your natural hair protected!
Found YouTube
Volumized Ponytail for Short Hair
Short hair is nice and light for the Summer, but that doesn't mean that it can't still get hot or in the way! You can add some volume to a short pony tail for this adorable look!
Found Keiko Lynn
Messy Scarf Bun
Give your Summer hairstyle something a little extra with a lovely scarf!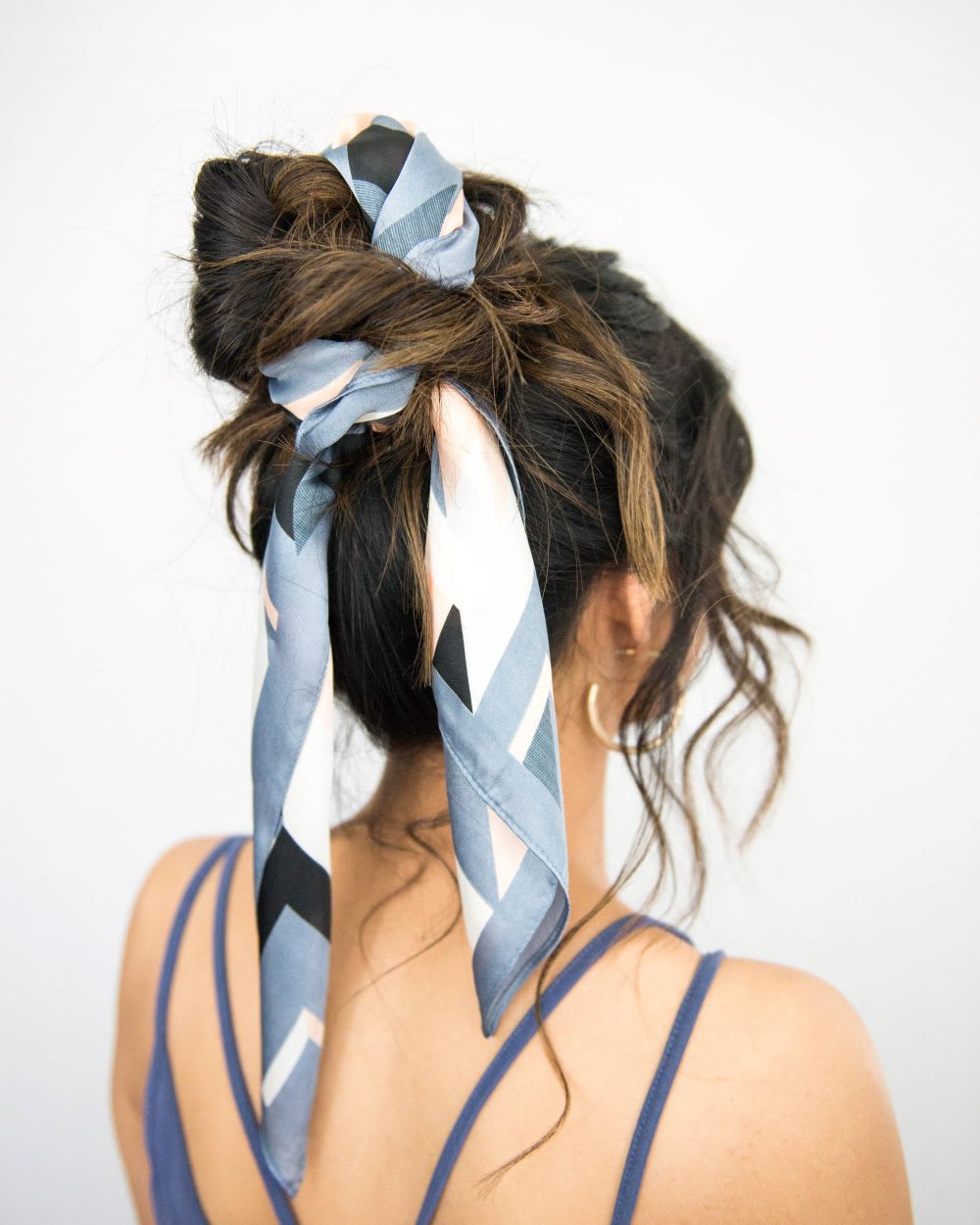 Found Lulus
Waterfall French Braid with Low Bun
How gorgeous is this? Perfect for sitting on the beach and enjoying a good book!
Found Missy Sue
Everyday French Twist
This is your basic, lovely, French twist that can be worn any day of the week!
Found A Beautiful Mess
Pull Through Braid for Medium Length Hair
This doesn't require a long mane to complete!
Found Kassinka
Easy Bun Updo for Natural Hair
This is a simple but lovely way to enjoy the breeze this summer!
Found YouTube
Stacked High Ponytail
Use the stacking method to make your medium length hair appear longer!
Found Pinterest
Criss Cross Dutch Braids
Perfect for the sporty girl on the go!
Found Missy Sue
Textured French Twist
This French twist is a little messy and all the way cute! Perfect for a hot summer day!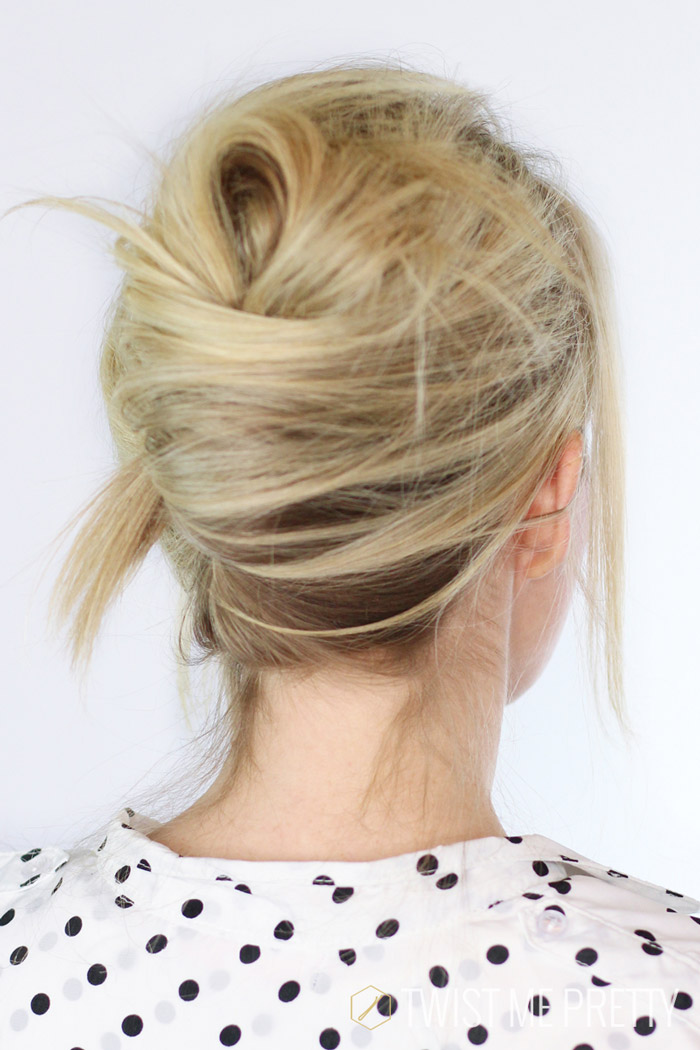 Found Twist Me Pretty
Sleek Wrapped Ponytail
This is a simple and easy to manage ponytail! This is great for a professional who runs out and about throughout the day. You can keep your hair tidy as you travel throughout your day!
Found Loreal
Double Waterfall Triple French Braid Hairstyle
This one is a little more advanced, but the step by step instructions make it easier to do this fantastic style at home before you head out to enjoy the sun!
Found Wonderful DIY
Twisted Side Ponytail
The side ponytail is COMPLETELY underrated in my opinion! give this look a try!
Found Goldfish Kiss
French Roll Twist For Curly Hair
Curly hair can be difficult to tame, especially in the Summer. But this style is a great way to manage it!
Found Hair Romance
Top Knot Bun on Natural Hair
Top knots are simple and look great on everyone! This tutorial focuses on 4c natural hair!
Found YouTube
Braided Pony Tails for Short Hair
This is a fun and cute style that you can do with short to medium length hair!
Found Free People Style 2
Summer French Twist
Don't have a lot of time to focus on your hair in the morning? No worries! This is a great summery look that can take as little as 60 seconds!
Found Paper Snitch
Upside Down Double Braided Ponytail
This is perfect to wear when going to the gym or doing anything active!
Found YouTube
Warrior Goddess Natural Updo
This look is hot! And easy to do! give it a shot!
Found YouTube
Perfect Messy Top Knot
This is a tried and true classic summer hairstyle! This is great for throwing your hair up for a pool day or hike!
Found Camille Styles
Triple Double Dutch Braids
This is a fun and different way to wear your hair out this summer! Give it a try!
Found Babes in Hairland
Space Buns
How cute is this look?!
Found YouTube
Quad Braids for Short Hair
This is an adorable look that is perfect for an active summer lifestyle, even with shorter hair!
Found Free People Style 3
Classic Donut Bun
If you're not into the messy styles but you still want your hair up and easy to do, try this classic donut bun!
Found YouTube
Sleek Low Ponytail
This is a a great sleek look that can look professional through the day and be gorgeous enough to go out at night!
Found YouTube
Dutch Fishtail Mohawk Braid with Bun
This is a seriously cool way to enjoy a cool summer day while still looking fashionable and fabulous!
Found YouTube
Half Braided Pigtails
This is a cute and easy Summer style that will keep you nice and cool!
Found YouTube
The Perfect High Pony Tail for Short Hair
Get your hair off of your neck for plenty of Summer fun!
Found The Small Things Blog
Fishtail Double Braid Bun
This is a lovely and romantic look! Perfect for an outdoor event this Summer!
Found YouTube
You May Also Enjoy…
33 Beautiful Wedding Hairstyles You Can DIY
37 Fabulous DIY Jewelry Projects
33 Luxury Bath Products You Can Make Yourself
31 Lovely and Natural Dried Flower Craft Ideas
30 Brilliant DIY Makeup Storage Hacks